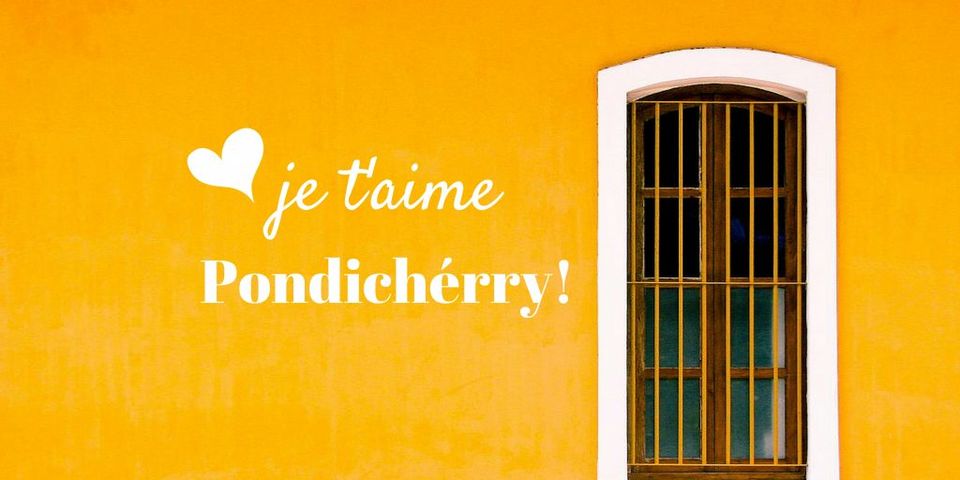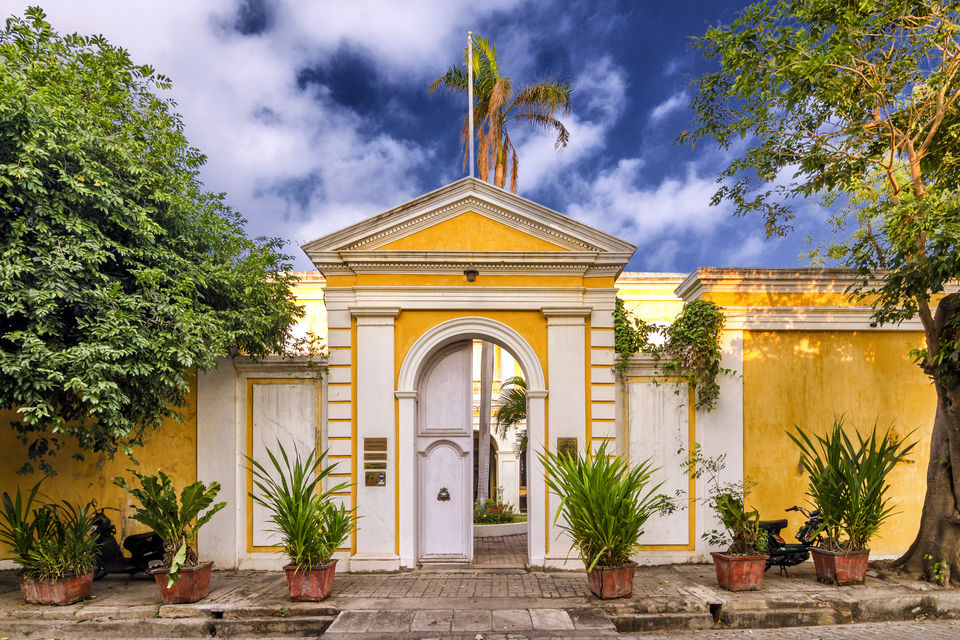 Like a fresh breeze of air, it tickled my soul as I sat on the beach watching the sun rise from under the endless waters! Pondicherry (Puducherry) is like that little moment of a peace you find in a never ending chaos. It is the Land of Beaches, Rising Sun, Amazing food, Charming Coastline, Friendly people and Peaceful environment. Lying on the South East Coast of India, Pondicherry is a Union Territory at a distance of around 3 hours from Chennai. It was ruled by British, Dutch, Portuguese and the French and became a part of independent India only in 1962. Thus keeping intact the Colonial essence along with an urban serene touch and is called the "French capital of India". I personally feel it can be nicknamed to the "Yellow Beach City" because of the gorgeous picturesque buildings painted yellow and enchanting beaches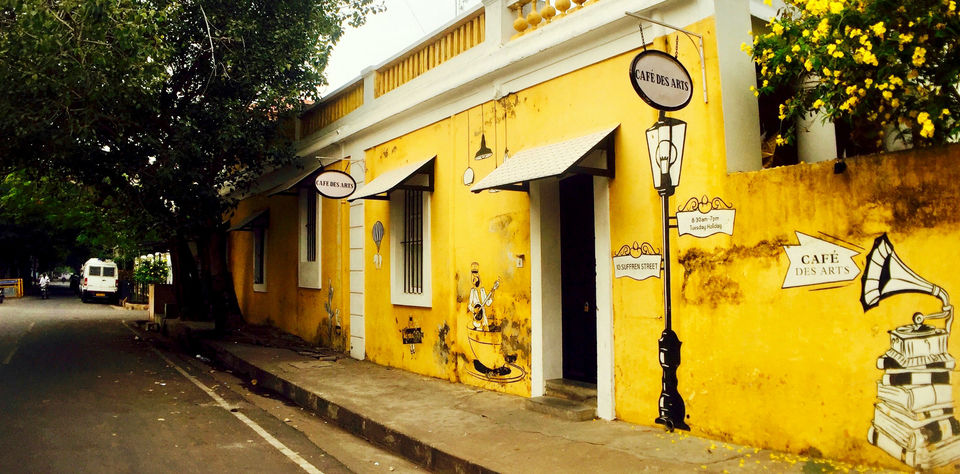 Most people claim that the entire Pondicherry can be explored or "done" in a day's time and a Weekend trip (2D1N) is perfect for this Quaint Laidback town! Well I beg to differ, as this favorite beach town is so much more than just a bunch of beautiful buildings and cheap booze!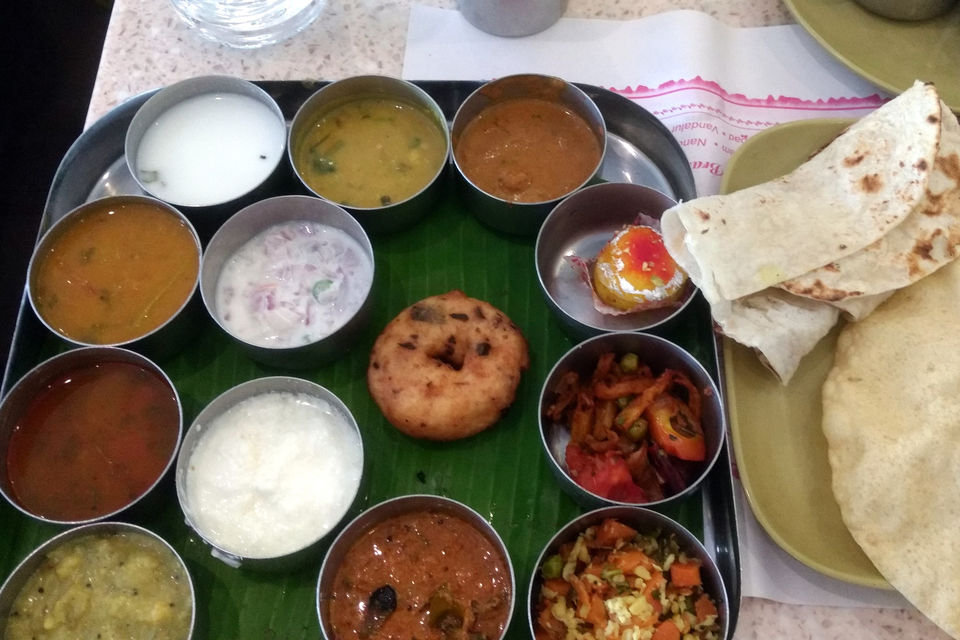 My trip to Pondicherry was quite a wild one! Before I could accept that fact, that it's for real and I am here with 11 cousins on a Women's trip which is turning out amazing; (You know I love solo and small group trips, this one changed my thinking totally!) I got caught with a horrible stomach infection and wasted a day at the resort. (Yes, You can afford resorts when travelling with family!) With frequent trips to the loo, my only saviour was Coconut water and ORS while my crazy darling cousins pampered me as I whined over being on a restricted diet, after all Pondicherry is a Foodies heaven! But the views and experiences that this quaint town has to offer is impeccable and totally makes up for my loss!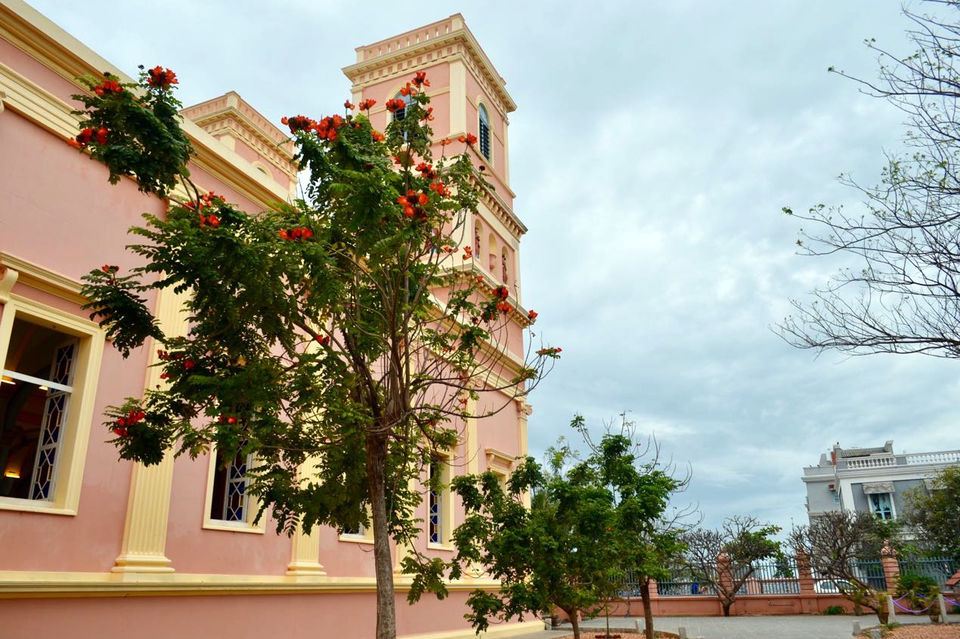 I urge you to visit and explore my new found love. While there's so much more to do in Pondicherry, Below are my top recommendations!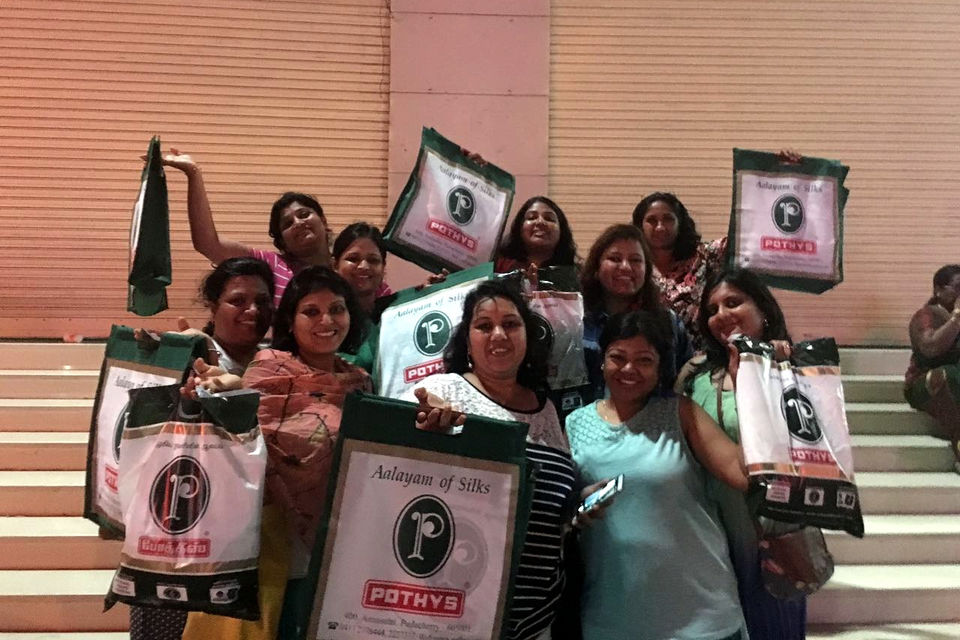 1. Explore the Beaches
• Serenity Beach
• Promenade Beach
• Auroville Beach
• Silver Beach
• Paradise Beach
• Karikal Beach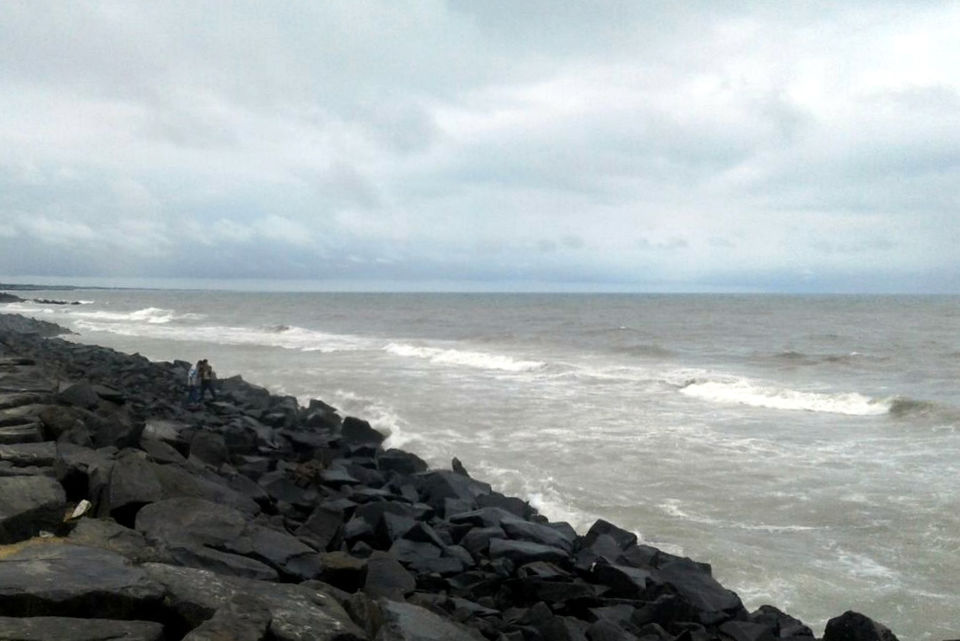 2. Picturesque Sunrise
Lying on the East Coast of India, Pondicherry enjoys the pleasure of witnessing a rising sun! Out of the many beaches in the town, you may visit the one closer to you (prefer Promenade) and indulge in the unspoilt beauty of the sun as it rises from the never ending waters! So no matter how difficult it is to wake up after a night of partying, you have to make it happen!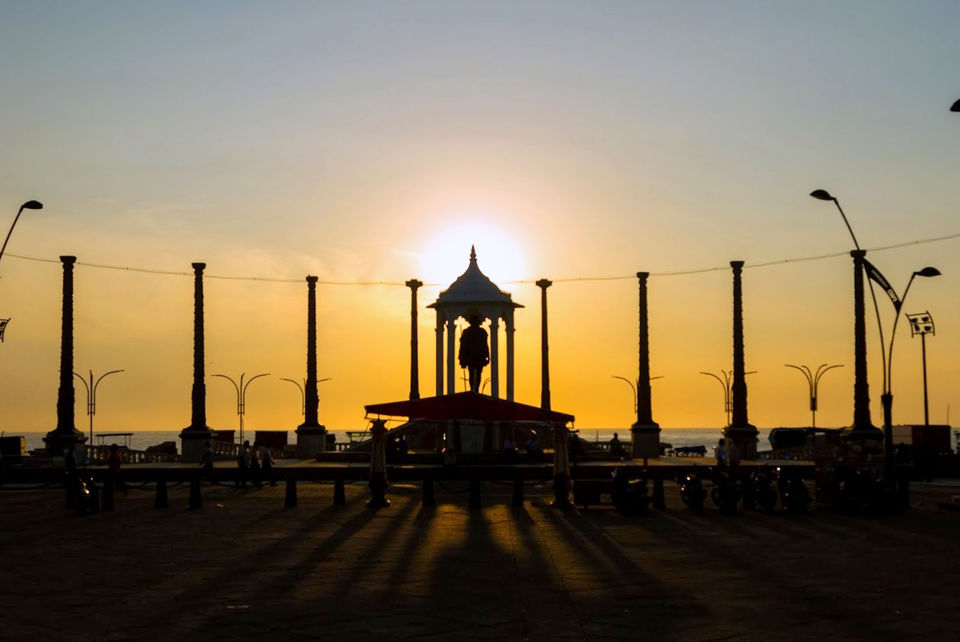 3. Get touristy as you do the Local sight-seeing!
Winter months are most favorable to visit Pondicherry. While the weather is pleasant and you will love it here, it is also flooded with tourists making it a little crowded. But trust me; the magic of Pondicherry doesn't leave you high and dry! You will fall in love with the regular sight-seeing and these are highly recommended and must be done!
• Aurobindo Ashram- You can't come to Pondicherry and not visit here! Spend a few hours (or days if you wish) here to find inner peace!
• Old Lighthouse- Yes you may want to run back after looking at the endless stairs, but Oh boy the view from the top of the Light house is spell binding! The entire town looks like a miniature colorful painting on a blue canvas of the sea!
• Ousteri Lake- Picturesque Lake where you can spot a number of migratory birds! Take a boat ride as you chill and enjoy the view around.
• Gandhi statue- Located on the Promenade beach, the entire structure with Mahatma's statue and the giant granite Monoliths look mesmerizing when seen from a distance. Given a chance, click this during sunrise!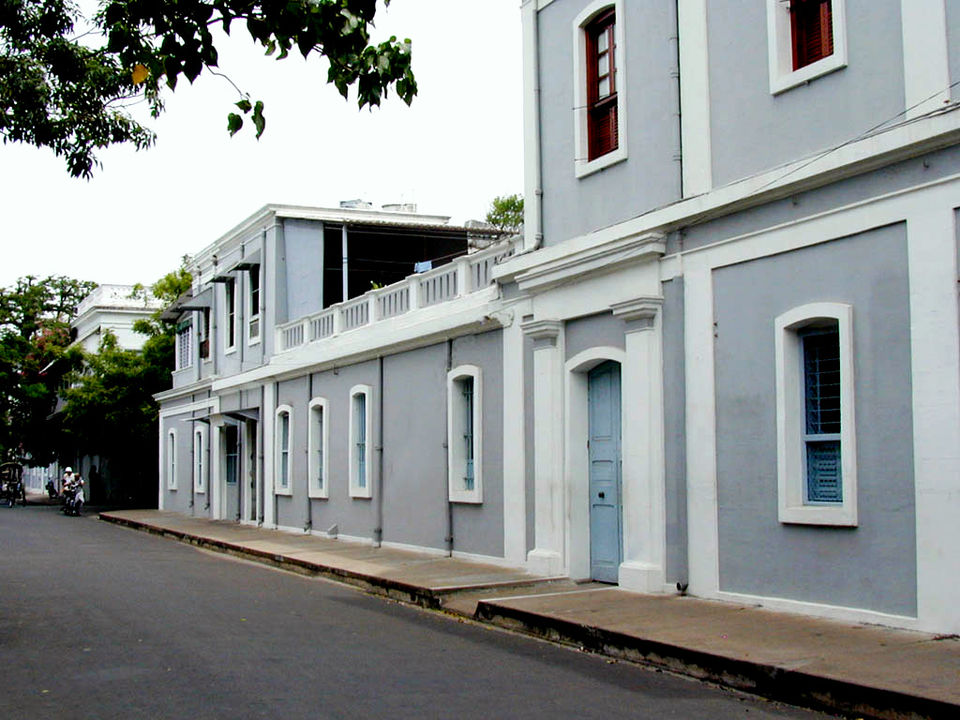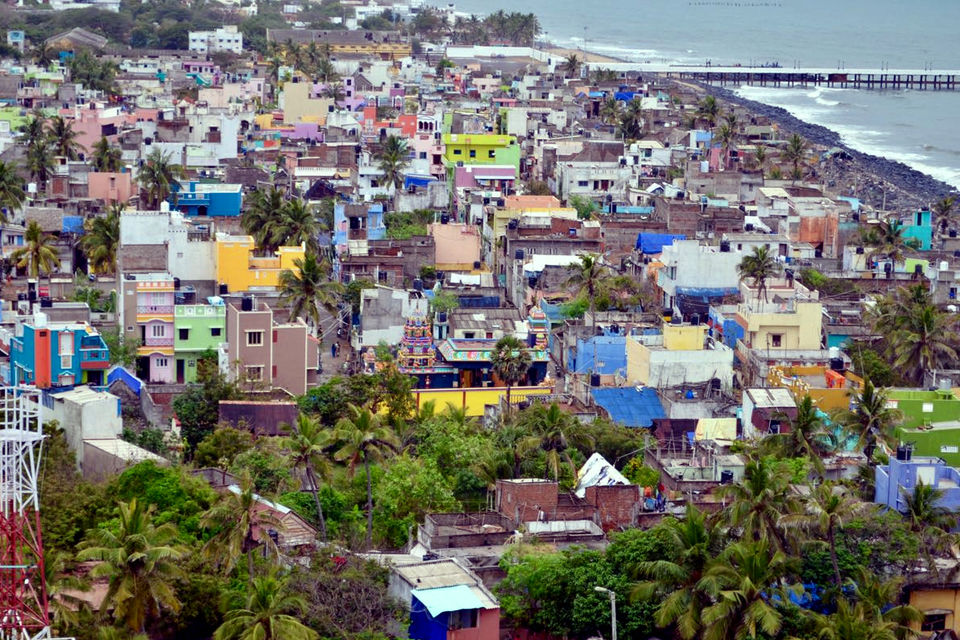 4. Be awed as you take a Cycle/Rickshaw tour of the White town
This is one of the few Touristy things, you would not mind being guilty of! White town is also known as the French Town because of its buildings and old world French charm the names of the lanes and streets here too are French! The best way to explore this incredibly beautiful township is either by a bicycle or Rickshaws. You can choose to take any of the various English, Tamil or French guided bicycle tour in the morning, or ask a Cycle Rickshaw puller to show you around. The tour will take around 2 hours and trust me; this will be a highlight of your Pondicherry trip!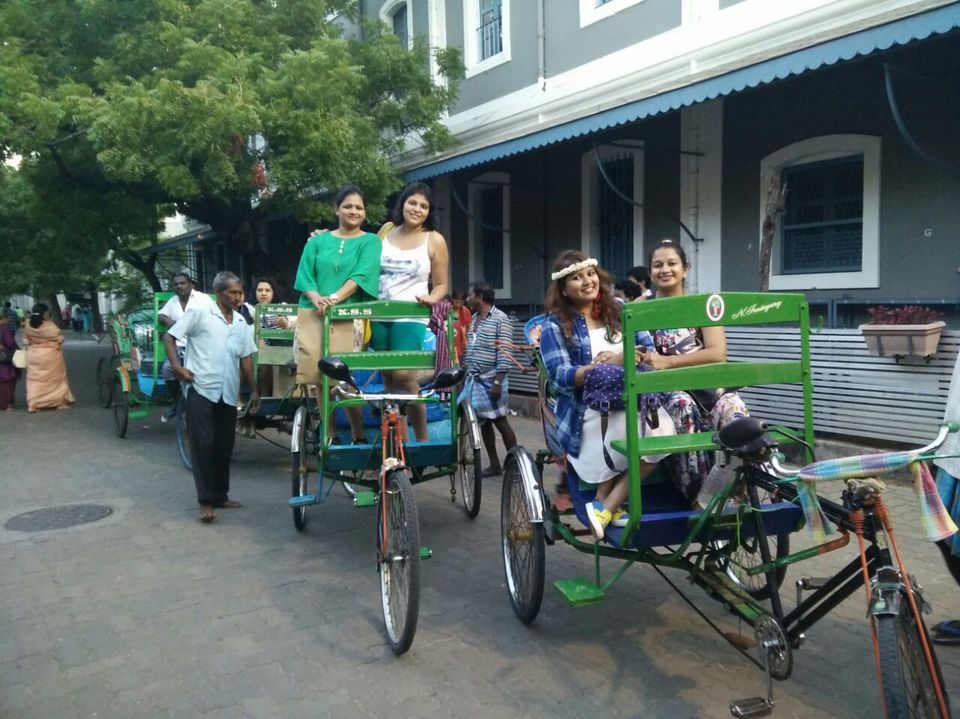 5. Visit the beautiful Churches
Pondicherry is a town boasting of a number of churches with most of them dating back to 18th and 19th century having a strong French influence. Each of these churches is different and has something unique about them. If you are a cultural tourist or enjoy witnessing different old school architectural marvels, you would love the church hopping sessions here! And if you are lucky enough, you may get to be a part of a Local wedding which is an unforgettable experience! I loved the merge of cultures, the bride and groom exchanged both "Varmalas "and "Wedding Rings" adding in the Indian Element!
If you aren't very fond of churches, here are the four which I found best-
• Basilica of the Sacred heart of Jesus.
• Our Lady of Assumptions church.
• Or Lady of Angels church.
• Immaculate Conception Cathedral church.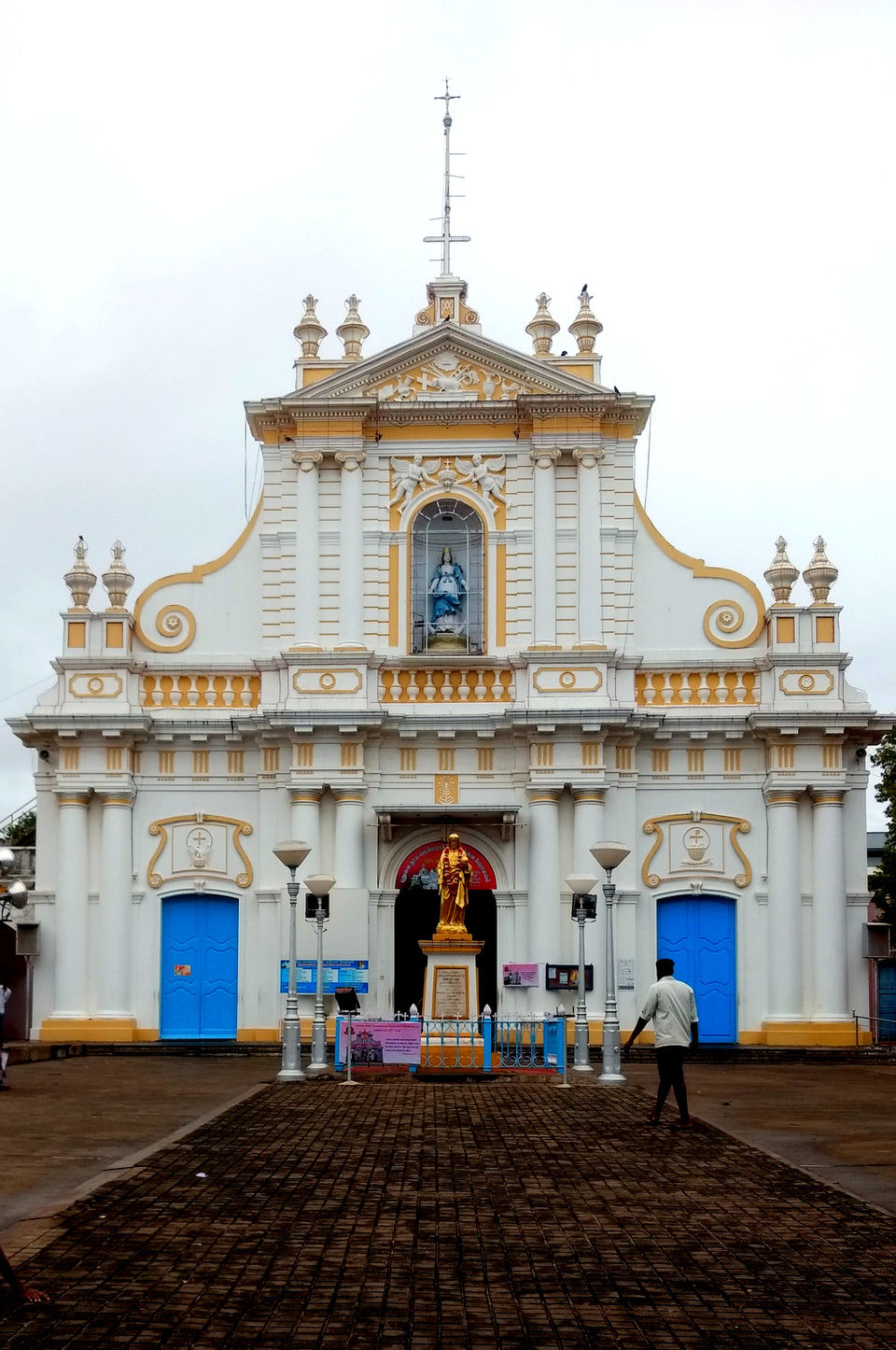 6. Say Hello to Lakshmi at Ganesh Temple
Amidst many beautiful churches and the French taste of the town, you will find a beautiful Ganesha Temple. Apart from the lustrously golden interior of the temple, the intricate design of the hundreds of small statues and idols adds a spark to this beautiful temple. Though the star of this place is an Elephant named "Lakshmi" who stands outside the entrance and bestows her blessings on anyone who offers her food or Money. She is beautifully adorned with Anklets, a garland with bells and her name plate. While I don't appreciate animal torture and appreciate them living in their natural habitats, the "mahaut" of Lakshmi assures that he takes good care of her!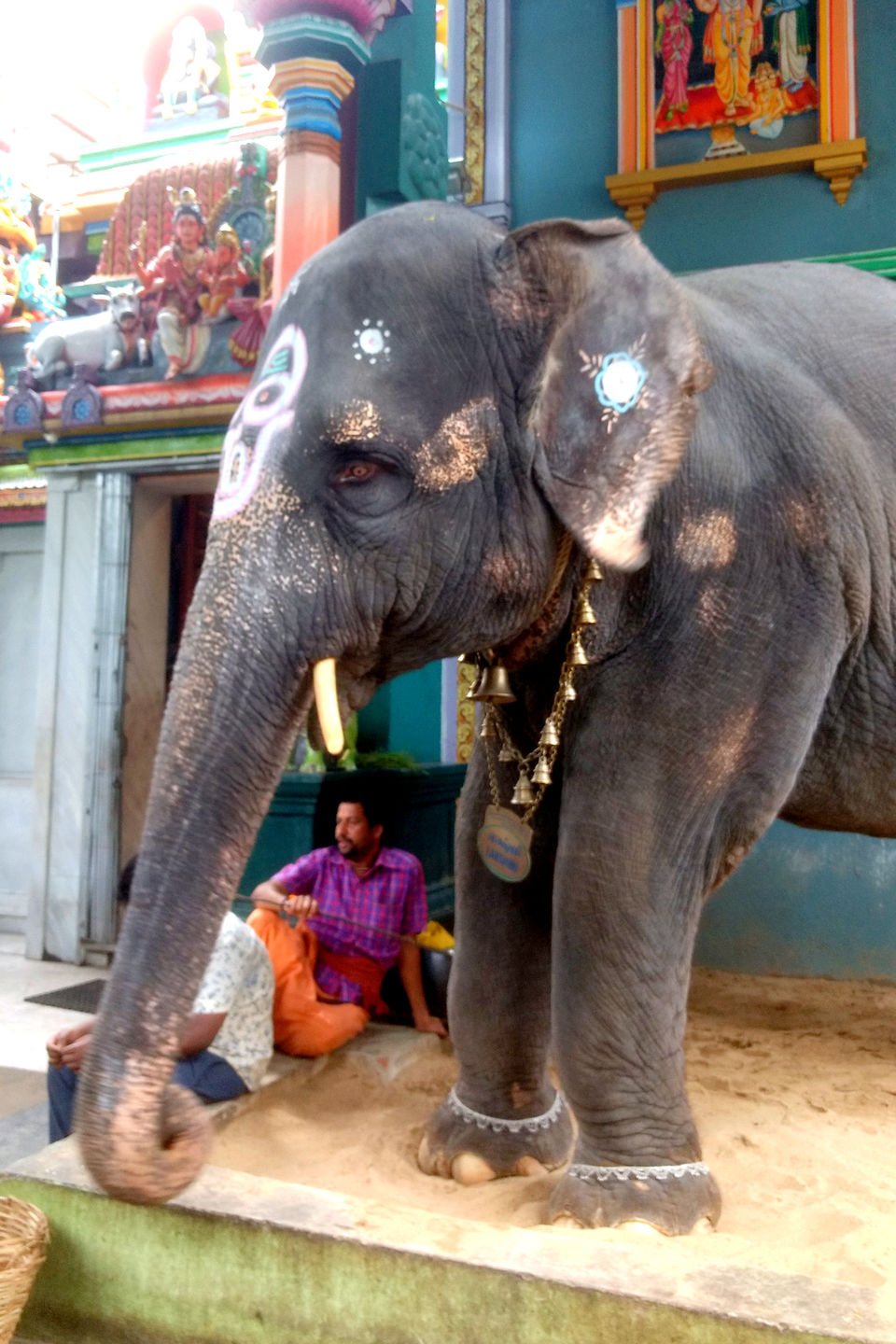 7. Go crazy shopping
Pondicherry Market offers you a mixed bag of goods and is a paradise for shoppers! From swanky "handmade" boutiques for women apparels in the White town to roadside Banjara Accessory vendors, you can find it all here! Buy Junk Accessories like Earrings, Bangles etc from Rajasthani women selling these across the town at dirt cheap prices. You must get a pair of shoes customized from the stores near Auroville. If this is your first trip to south India, check out "Pothys" for South Silk, South towels (Amazing and quick drying) or Lungees and also a South Indian coffee filter :p. Aromatic candles, Incense sticks, Cotton dresses, Handicrafts, Handmade paper, Essential oils etc are some of the most loved buys from here.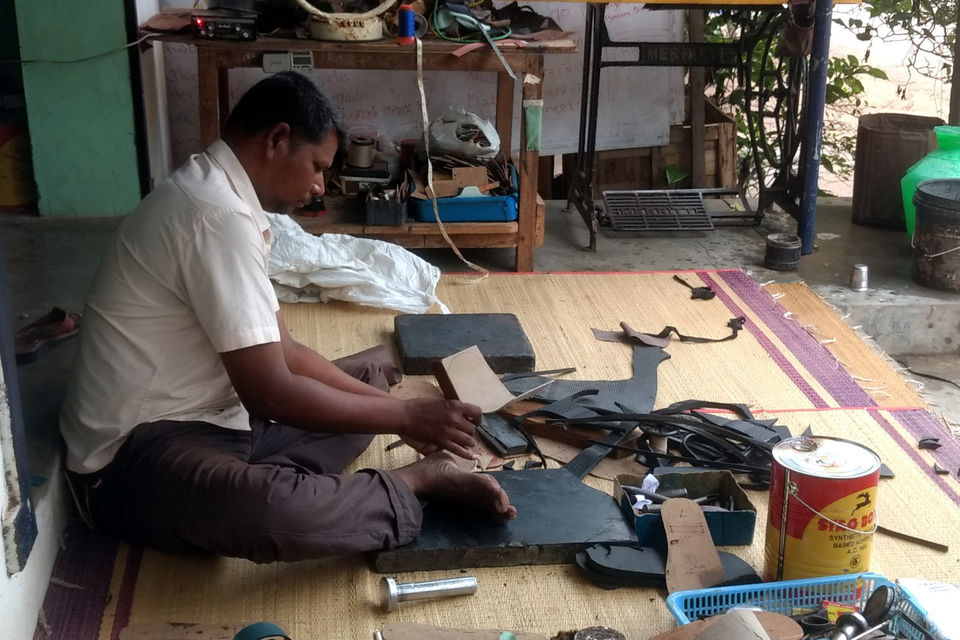 8. Pamper your Gastronomy
FOOD!! This is one of the best places to quench your hunger cravings for Franco Tamil cuisine and Desserts! You will absolutely relish the French and continental delicacies available at the Ravishing pretty cafes! You must also try the local South Indian food and the filter coffee! Savor your taste buds with the super affordable Roadside Idlis and Vadas (With the Red Chutney)!
Café Xtasi, Tanto Pizzeria, Zuka Choco-la, Café Ole, Baker Street, Satsanga, Café Des Arts, Le Dupleix, Indian Coffee House etc are among the best places for a foodgasm in the town!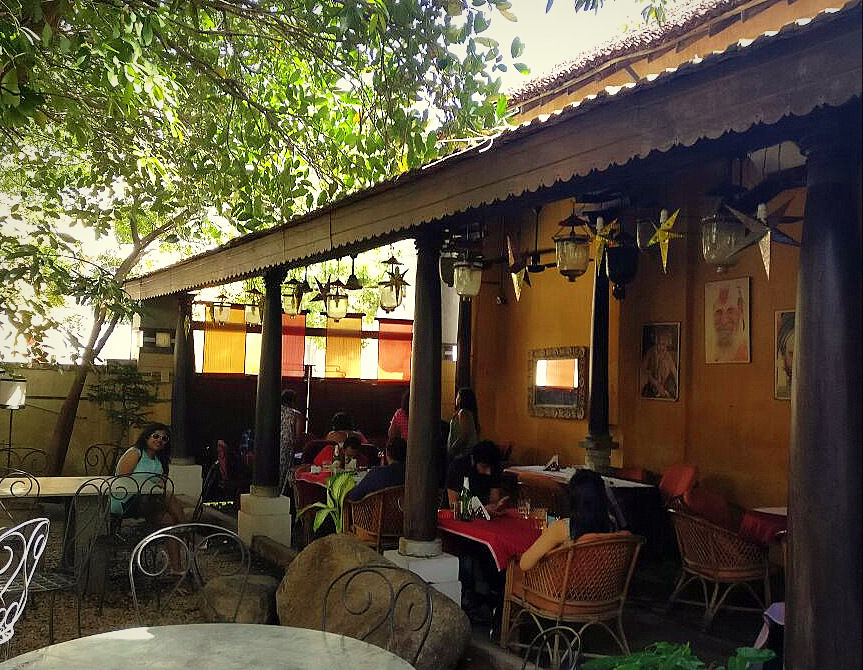 9. Indulge in Adventure activities
Pondicherry boasts of some of the cleanest beaches and offers awesome adventure activities to those seeking an adrenaline rush!
• Scuba Diving- Get allured by the beautiful corals and a variety of amazing fish and marine life of Pondicherry.
• Surfing- If you love to catch the wind and glide through the mighty waves, get lucky and go surfing at Serenity or Paradise beach
• Kayaking and Canoeing- Either you are a Novice or an Expert in these activities, you can enjoy these with the instructions of an expert guide. Karikal Beach is considered the best spot for the same.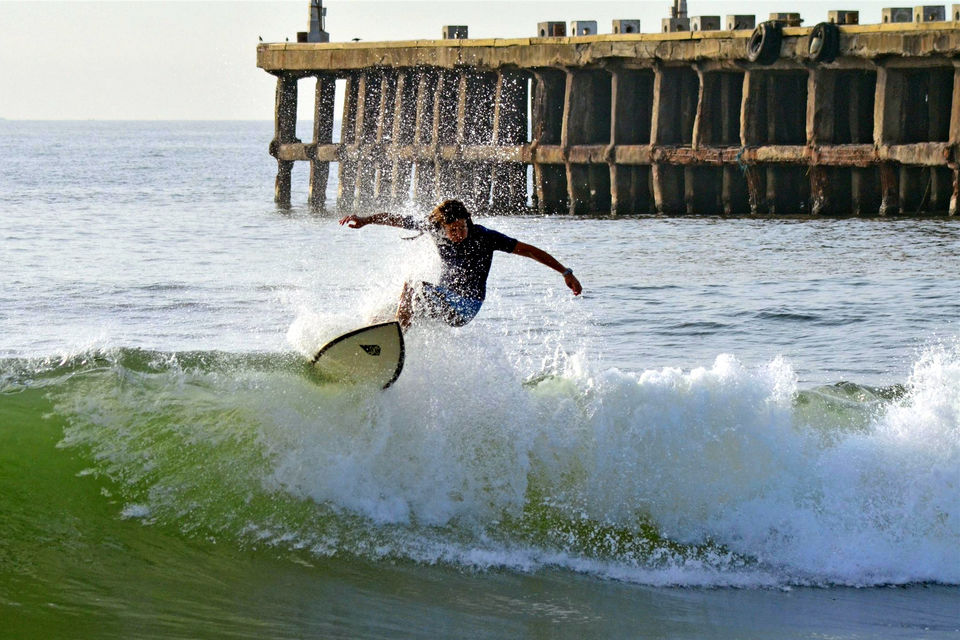 10. Live the Night Pondicherry style
The nightlife of Pondicherry is underrated. They have an array of cool Pubs and Lounges to choose from. You may either gorge at the cheap booze and awesome food or dance your night away. The town sure closes down by 12 at max, so maybe you would have to start your party a little early but that doesn't make it dull at all! If you are there during weekends, you can ask your Hotel to arrange passes for the "private concerts" or shows which are organized by local clubs and boy they are super chic and awesome! If your idea of spending a night is something unconventional, you can arrange for a Romantic Candle lit dinner by the beach or a nice restaurant. There are many restaurants and café which can arrange for the same. And of course if none of these looks like your idea of a party, a bonfire by the beach with good music and some booze- sorted!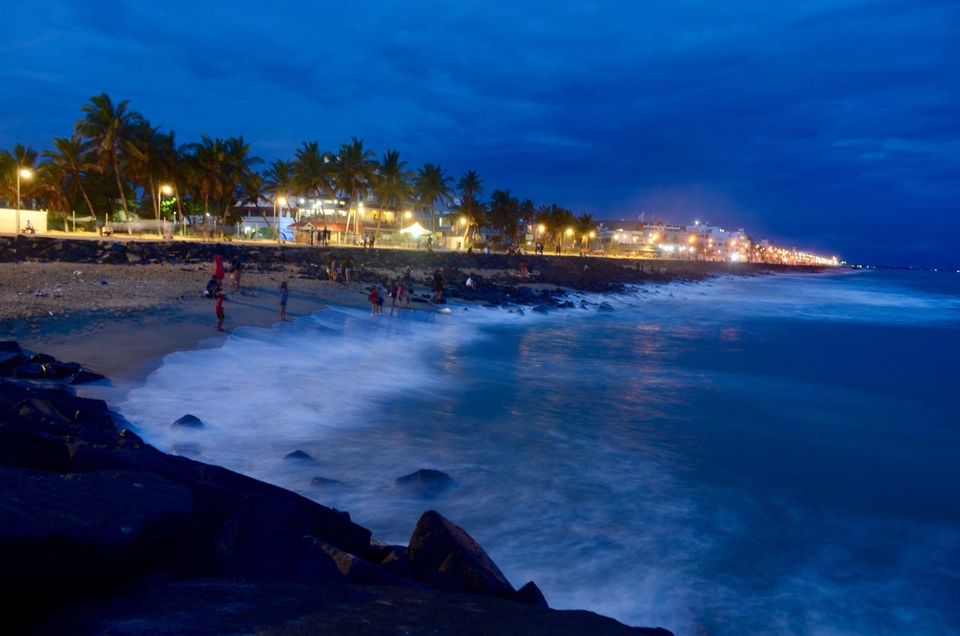 11. Seek inner peace at Auroville
"The city of Dawn"- Auroville, truly is a place to unwind and rediscover yourself! The "Mother" had founded this village with an idea where people could live together irrespective of caste, creed, religion, nationality and work together to create a money-free, religion-free universal township. Life at Auroville is very different and it offers an experience you can never get elsewhere! You must stay here for a day at least to get a Peaceful, serene, calm and rejuvenating experience. Pamper your senses as you explore the township and participate in any ongoing workshop, take a Spa and eat organic food. You also MUST visit the Matri Mandir, which is basically a humungous globe made out of gold in which you can meditate!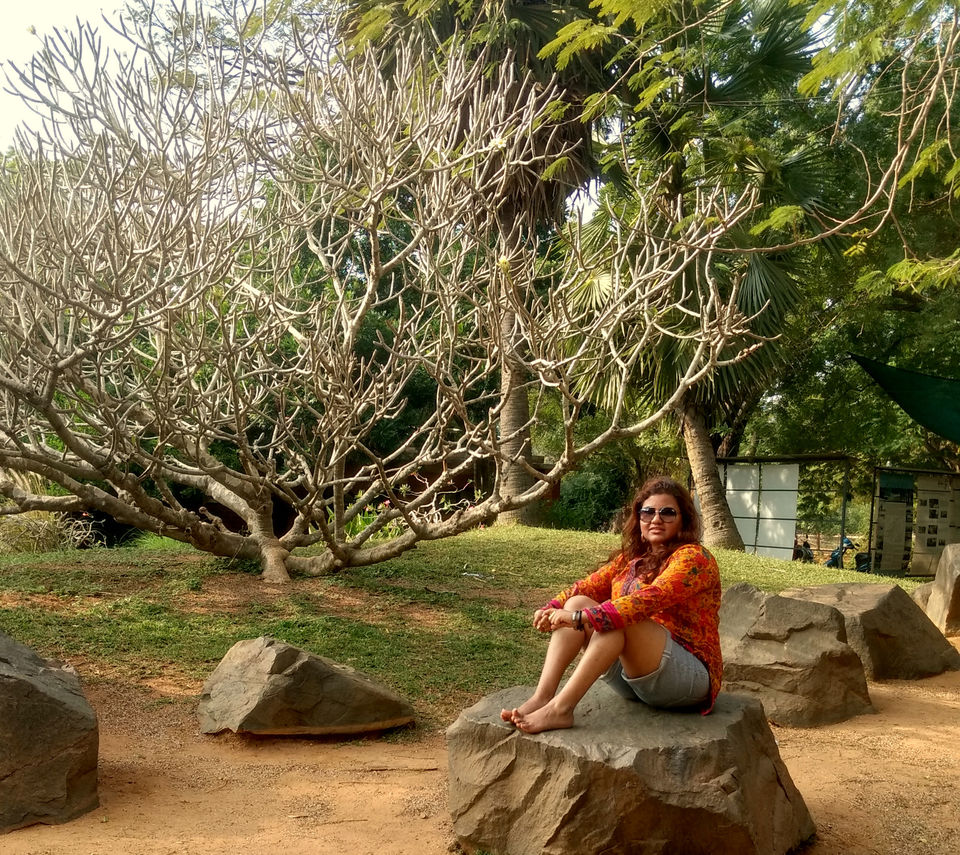 12. Find your Roman connection at Arikamedu
If History and Archeology interests you, Arikamedu is a perfect place for you. It is said have findings of Roman Glassware and Artifacts dating back to the 200 BCE (2300 years ago) or even before that! It was an important point of trade with Greeks, Romans and the Cholas. Wine, jewels and Spices were some of the major trading elements from here. Apparently this is the only place in India which has a Roman link. Must have been a grand palace and pride of the Chola kingdom then, today it remains in ruins of beautiful pillars and broken structure and some artifacts. It's beautifully green and peaceful, though it's not pretty safe for solo travelers or couples to explore. If you happen to come in a group do visit this place and be stunned by an amazing History!
13. Be Hypnotised at Pichavaram Mangrove Forests
This has been one of the most magical experiences for me so far. Floating on the "Backwaters" on the World's second largest Mangrove Forest is for sure a treat! You will be mesmerized by the enchanting roots that look like branches and the "caves" made out of these plants. It looks like it is straight out of some Wizardly Scary movie. Visiting Pichavaram is totally worth and would be the highlight of your trip!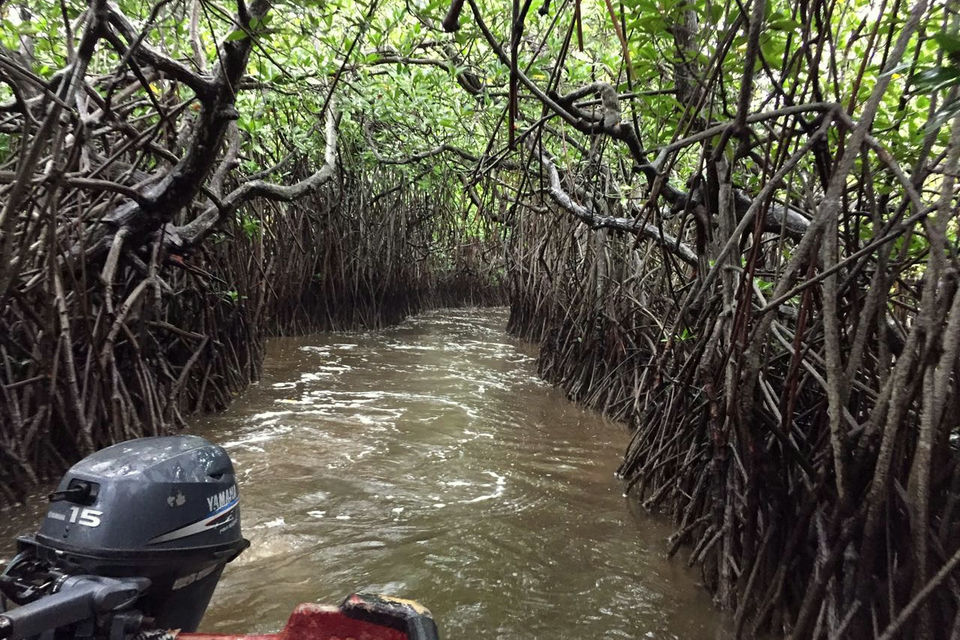 14. Get stunned by the Grand Chidambaram Thillai Natraja Temple
Chidambaram town is a gem for Culture or History loving tourists. It has been ruled by great dynasties for centuries and is home to a number of beautiful temples. Out of the many artistic marvels, the Thillai Natraja temple is the most popular. Not just because of its grandeur, but it holds immense importance Mythologically too. Most of the temple was built in the 12th Century and it proudly boasts of a sky high entrance and intricately crafted sculptures. Some people believe that the temple is home to Shiva, and the Pichavaram backwaters/mangroves was created to guard the Chidambaram town from coastal calamities.
Chidambaram and Pichavaram Mangroves can be done on the same day.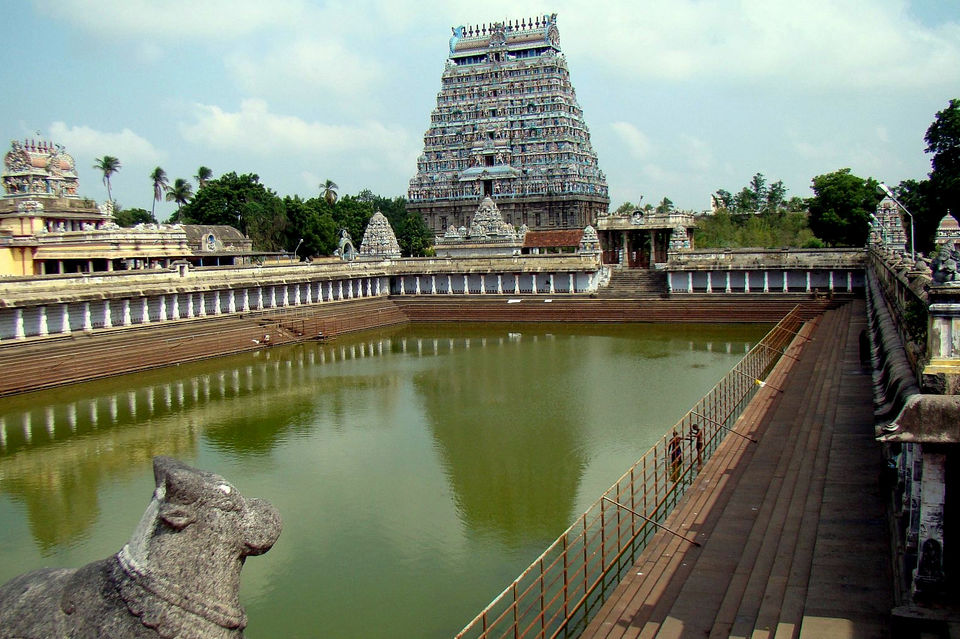 15. Witness Historic Grandeur at Mahabalipuram
Most people Travel to Pondicherry from Chennai, as that is the closest city with Airport/Railway Station. If you do the same, you can choose to drive through the ECR (East Coast Road) en route stopping at Mahabalipuram. Mahabalipuram has extremely beautiful Temples and Monoliths and is a World Heritage Site! Spend some time browsing through the Shore Temple, Arjuna's Penance, Pancha Rathas, Be awed at the balance of Krishna's Butter Ball and listen to the stories and tales dating back to 7th and 8th centuries from a local Guide! You must buy the unique and gorgeous handmade souvenirs from the local vendors!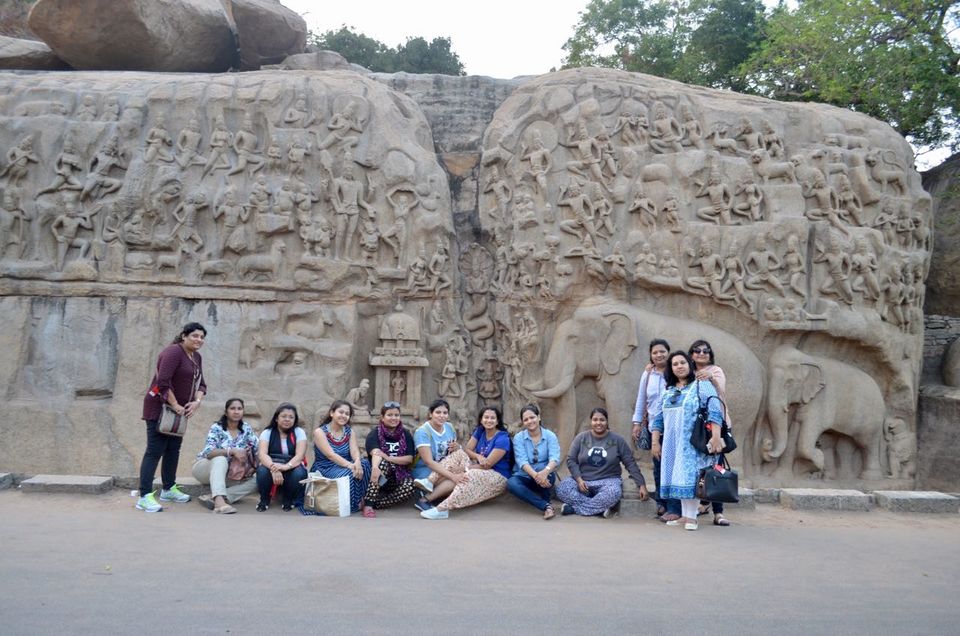 So Now that you know how amazing this Yellow city is, quick book tickets and off to this amazing place!
Merci. Bon Voyage! (Thank You, Have a nice trip)