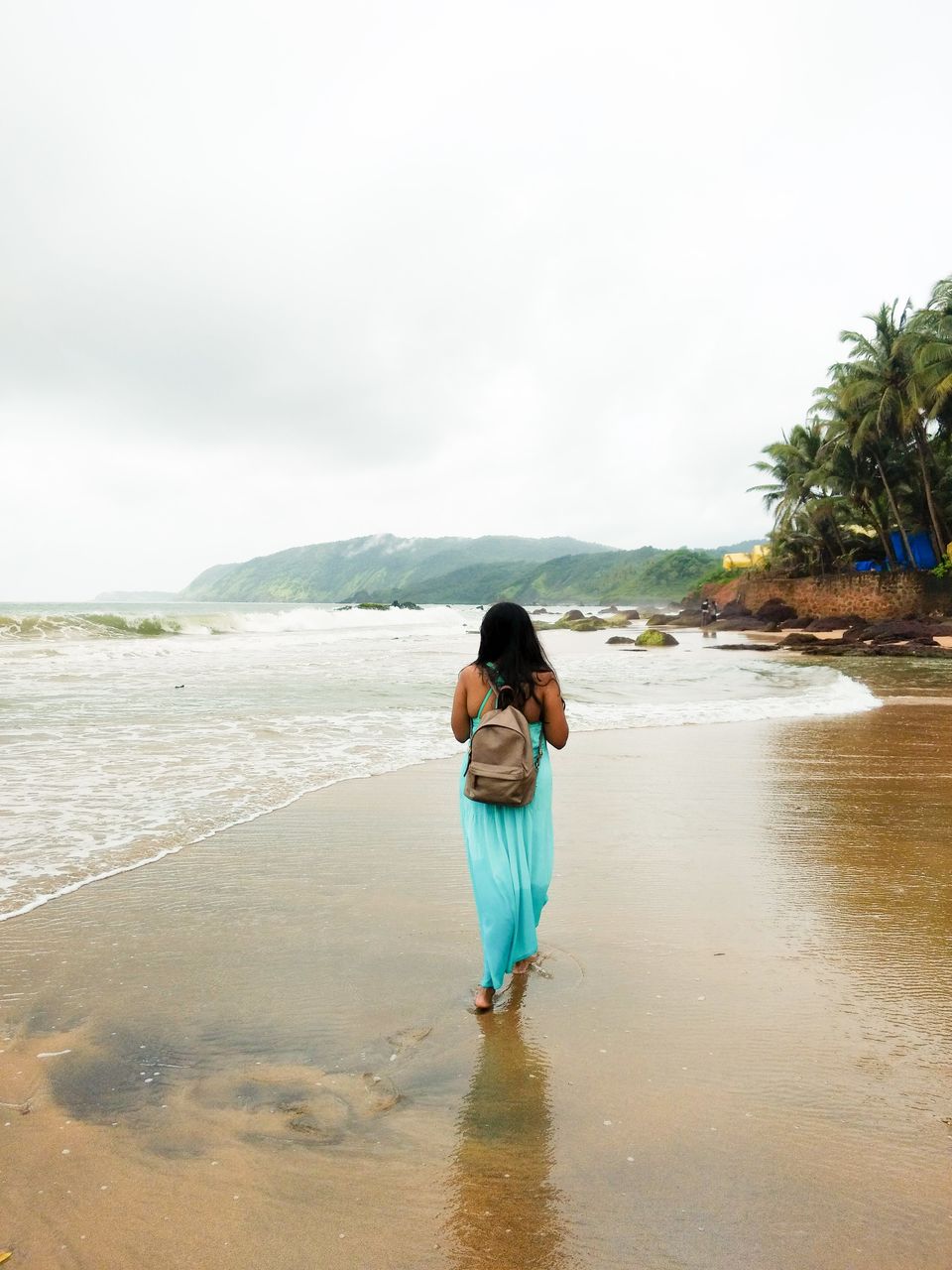 I've always been a sea person. Everything about the seaside - the gentle rumble of waves, the salt in the air, sand clinging on to your feet, horizons that decide the colour of the water and the sense of calm that prevails regardless of the flurry of human activity around - it feels like home to me. I always feel a distinct joy bubbling up in my chest the moment I spot a beach from afar. And hence, it is no surprise that Goa has been my go-to paradise in India.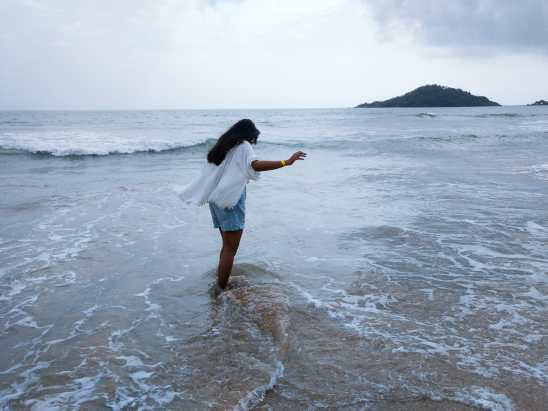 This pint-sized coastal state boasts of the finest beaches in India. The beaches are divided into 2 main clusters - that of North Goa and South Goa. North Goa is the one most tend to associate Goa with - since it is where all the party people go. Also, since it's the more popular choice among tourists, you'll find a lot of vehicles packed with families and scooties zipping around here, out for sightseeing. South Goa, on the other hand, is the haunt of the more discerning crowd. It's a lot more subdued and tranquil. The beaches here remain almost empty, and many are truly some of the most secluded beaches in Goa. There's a lot of greenery here as well.
This time I chose to skip the partying circuit and have a quieter time here. So I did veer more towards South Goa. But, for this article, I am going to include beaches from both the parts. Disclaimer - I went during what's regarded as the off-season - hence the number of people were low in general. Monsoons are indeed an amazing time to go to Goa [or any sea beach]. The place just blossoms and the greens [especially if you're in South Goa] are nothing short of stunning.
So here goes - my top 5 picks from the recent Goa trip for those who'd rather not woo-hoo:
Arambol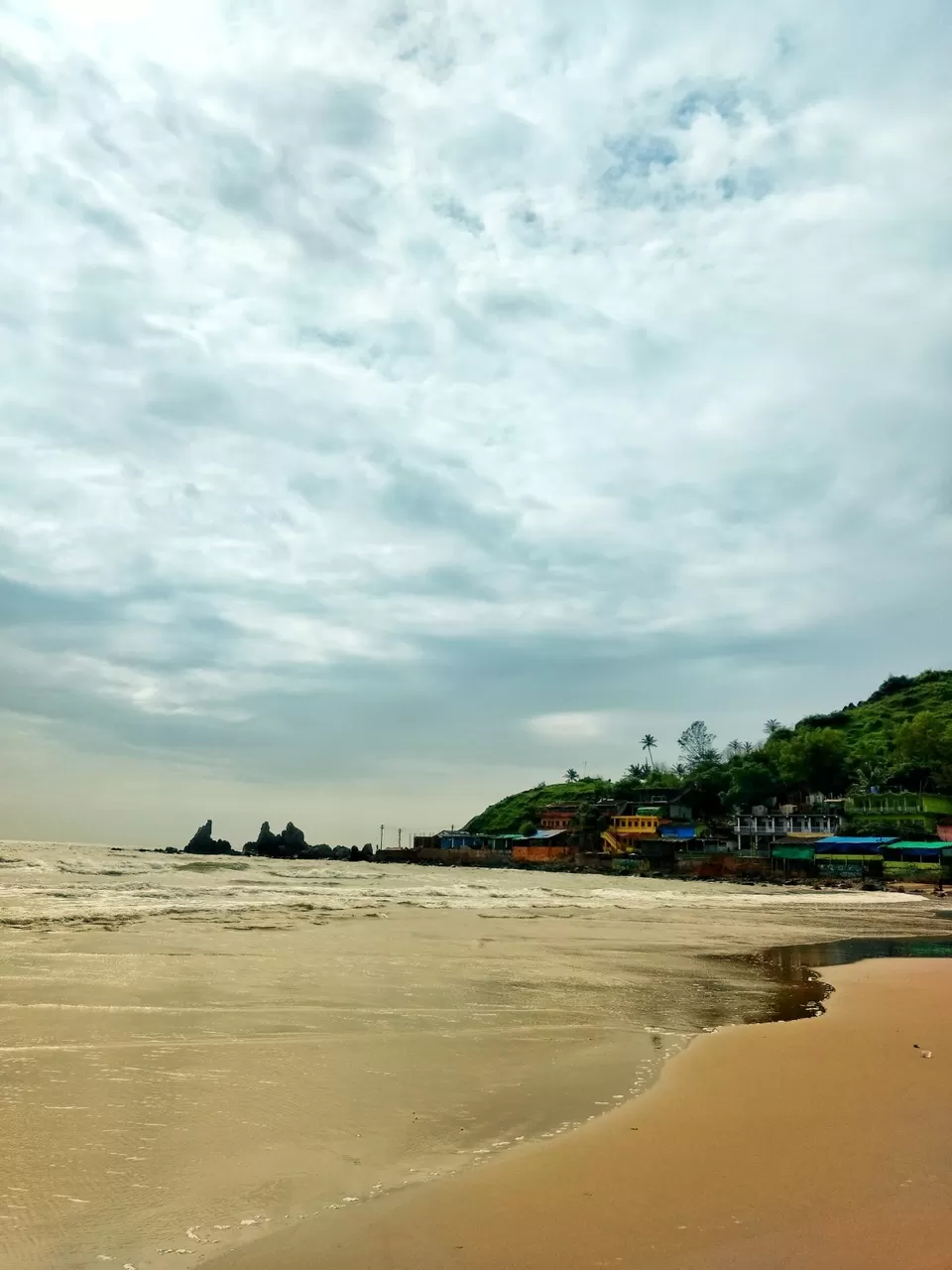 I had heard a lot about this from my peers, so I decided to give it a shot this time. Located in the farthest end of North Goa, Arambol is quite secluded - especially when compared to beaches like Baga and Calangute. It's surrounded by cliffs on both sides, has a 16km long beach which is peppered with shacks serving snacks and drinks and deck chairs arranged right on the beach for you to relax on. Here the sea isn't too rough, and the waves gently roll by. This beach has a quaint, bohemian feel to it, which is very attractive.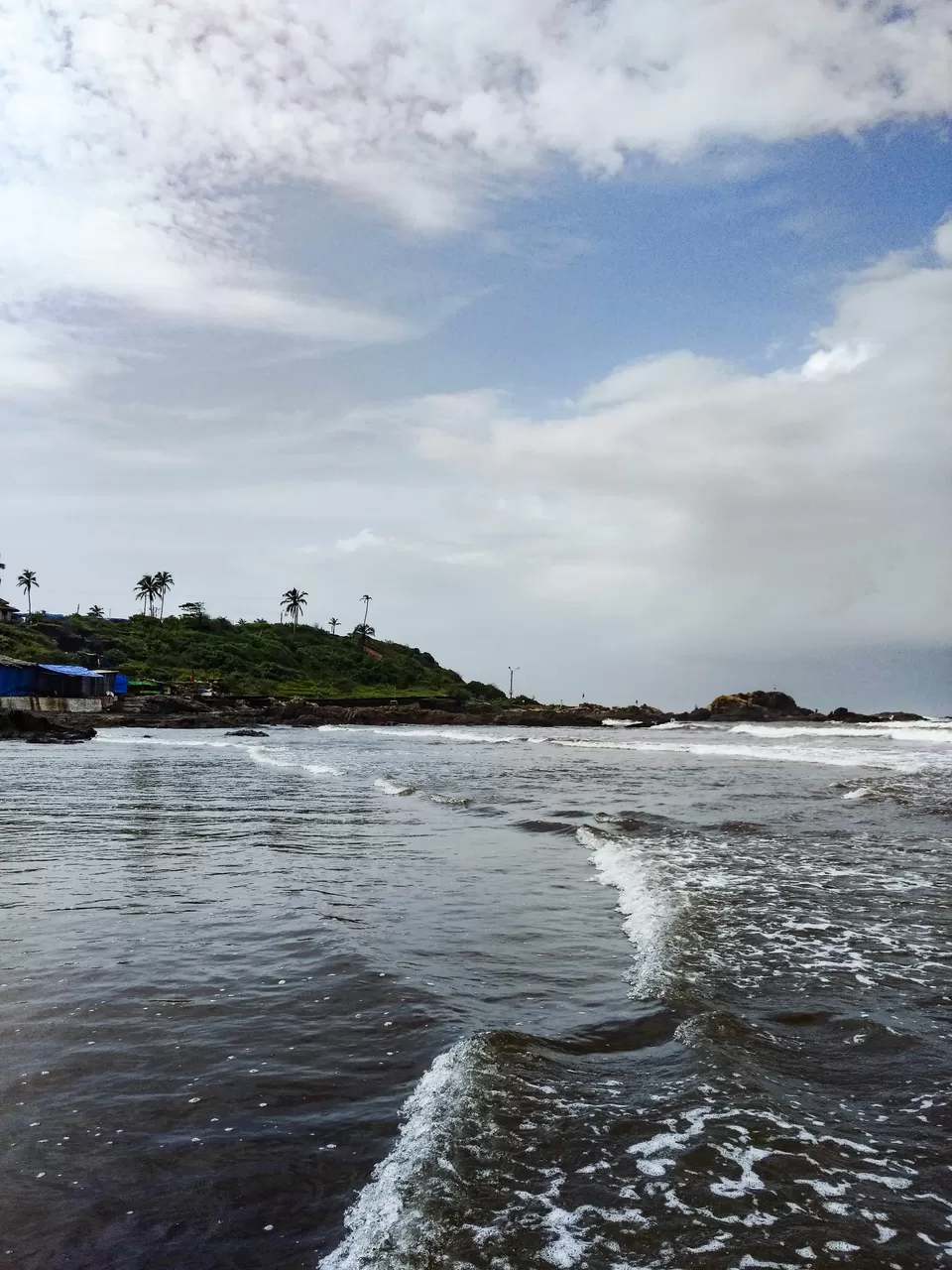 I loved this beach the first time I laid my eyes on it. I have a special place in my heart for rocky beaches. Also located in North Goa, Vagator is beautifully set amidst cliffs, has soft white sand and vast stretches of coconut trees. It's bathing friendly too. This is the beach you see from the Chapora Fort [the Dil Chahta Hai fort, for the uninitiated], which is a nearby attraction. I've visited this beach mostly in the off season, so I have almost always found it pretty empty. The sunsets here are stunning as well!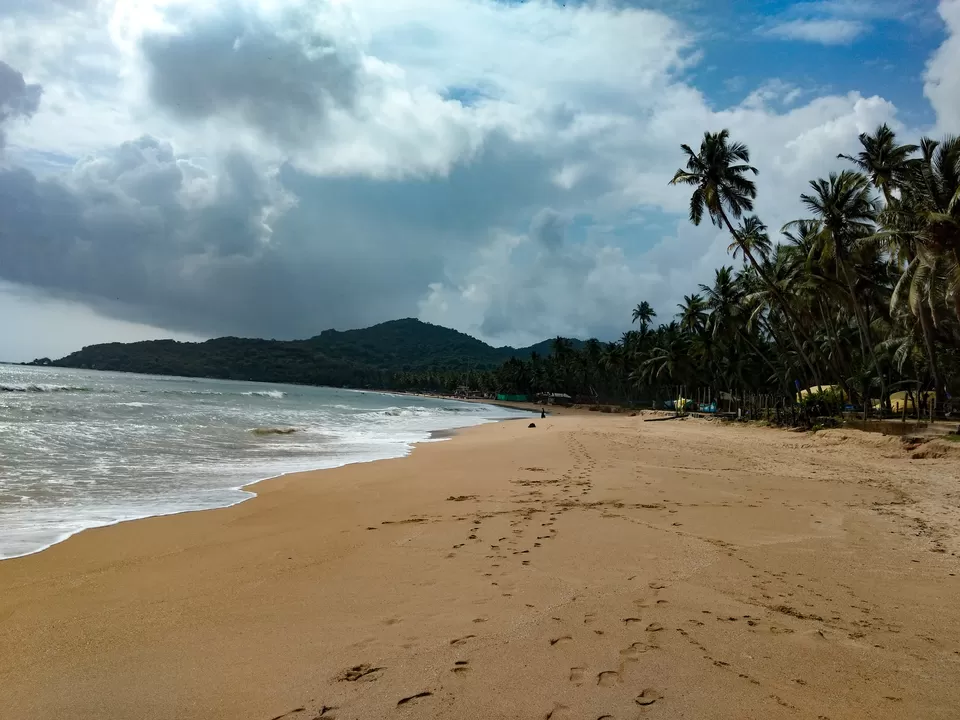 The most well known of the South Goa beaches, this is where your North Goan driver will bring you on the 'South Goa' part of your sightseeing. It is indeed everything South Goa beaches stand for - tranquil waves, swaying palm trees, sparsely crowded pristine beach, beautiful sunsets [I witnessed one!] and a bathing friendly sea. If you're staying in South Goa, this is probably the most obvious choice, since there are loads of good staying options here. Also, with Palolem as your base, you can easily travel to the other nearby South Goan beaches as well. I stayed in a hostel 5 minutes away from the beach. The place has great eating joints - seriously, most places we ate in, the food was marvellous. So feel free to experiment. There's a market area here as well - though you'll find similar stuff in North Goa markets at cheaper rates. I feel, shopping is best done in North Goa. South Goa is meant more for quiet time with the sea, delicious food and great conversations over a chilled beer!
A quick auto ride away from Palolem, this one was a recent discovery. The locals will tell you that Patnem is at a 5-minute walking distance from Palolem - it's not. Of course, you CAN walk to it, since the road is good - but it'll take longer than 5 minutes. This didn't have too many beach shacks [maybe because of the monsoons] and hence, there weren't too many people here. Children were playing football on the beach. Solitary tourists were standing and gazing quietly at the sea. You could walk for a long stretch, listening only to the serene waves. This is the more secluded version of Palolem, and equally pretty. I loved it here.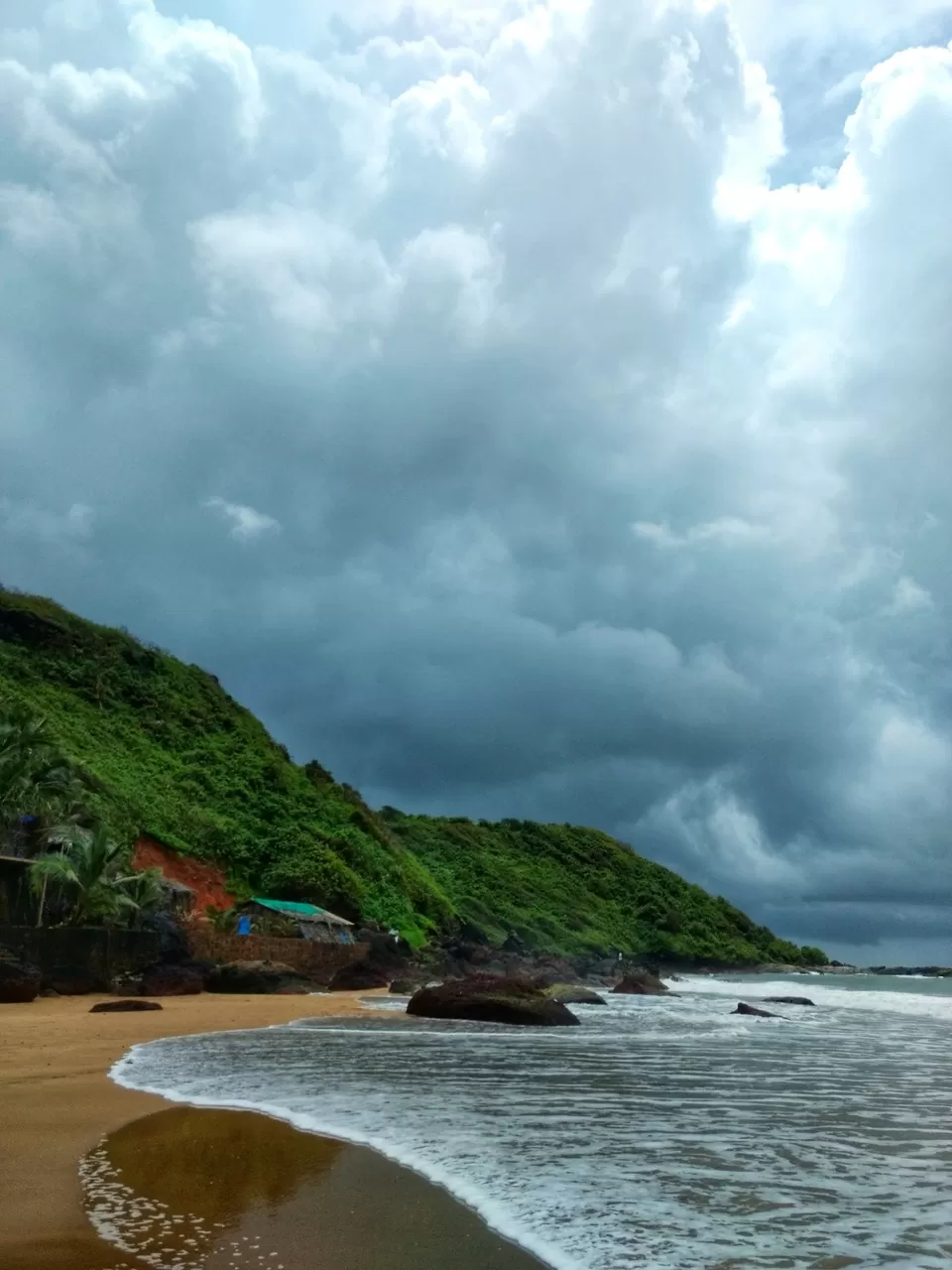 I've saved my favourite from this trip for the last. This one was just so beautiful! Cola [also known as Khola] is quite some distance away from Palolem - so take an auto or a cab. The way to this beach is pretty rough, though. From the main road, a dirt road leads to the cliff top area from where you'll have to climb down through a rocky path and quite a few flights of stairs. But it'll all be worth it - the moment you descend from the stairs and onto the beach.
This beach is pretty remote - the day my friend and I went, we were the only people on the beach. Though I was told later by our auto driver that it's quite popular with foreign tourists during season time. This one is a rocky beach, bordered by beautiful palm trees, and also has a freshwater lagoon that's connected to the sea. The breathtaking views and the tranquility of this place are enough to keep you coming back to it. I know I will!
And that's a wrap! What are your favourite picks for some quiet time in Goa? Let me know in the comments!
[Some of the pictures may look cropped, since they are in portrait mode. Click on them to view the full picture]