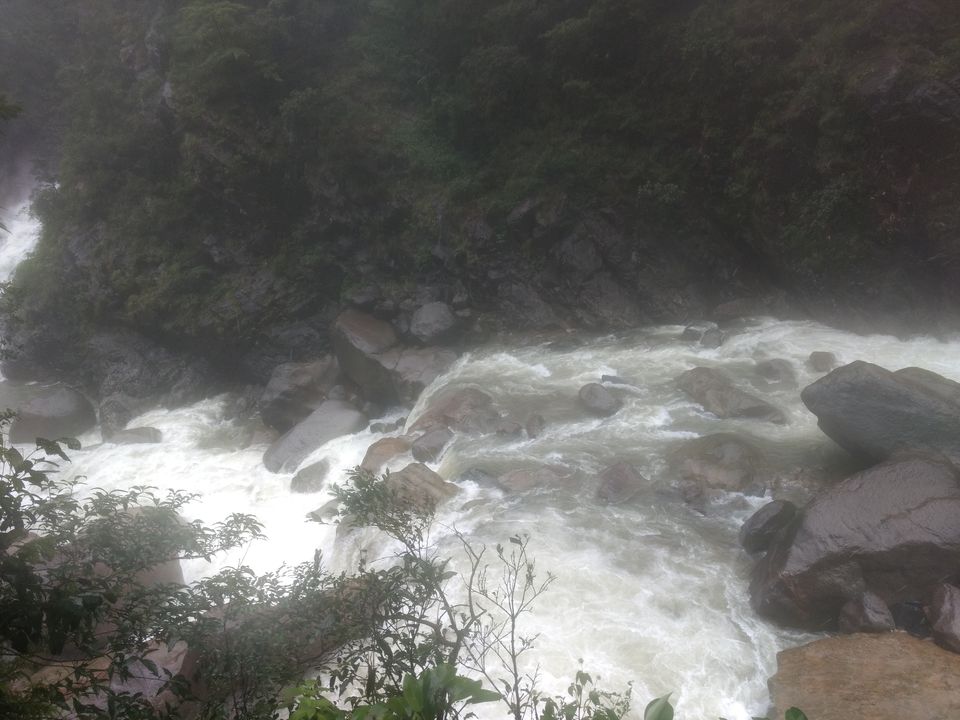 It gets dark pretty early here, and the sun isn't always out. Well, I cant complain, I was in the wettest place on earth during the wettest season! We were trekking back to the double Decker root bridge in Nongriat Village, Cherrapunjee.
After climbing down 3000 odd steps we had finally made it to the bridge by 12 in the noon. But it didn't impress us so we walked further ahead. Not many of the tourists ventured here. Just the 2 of us.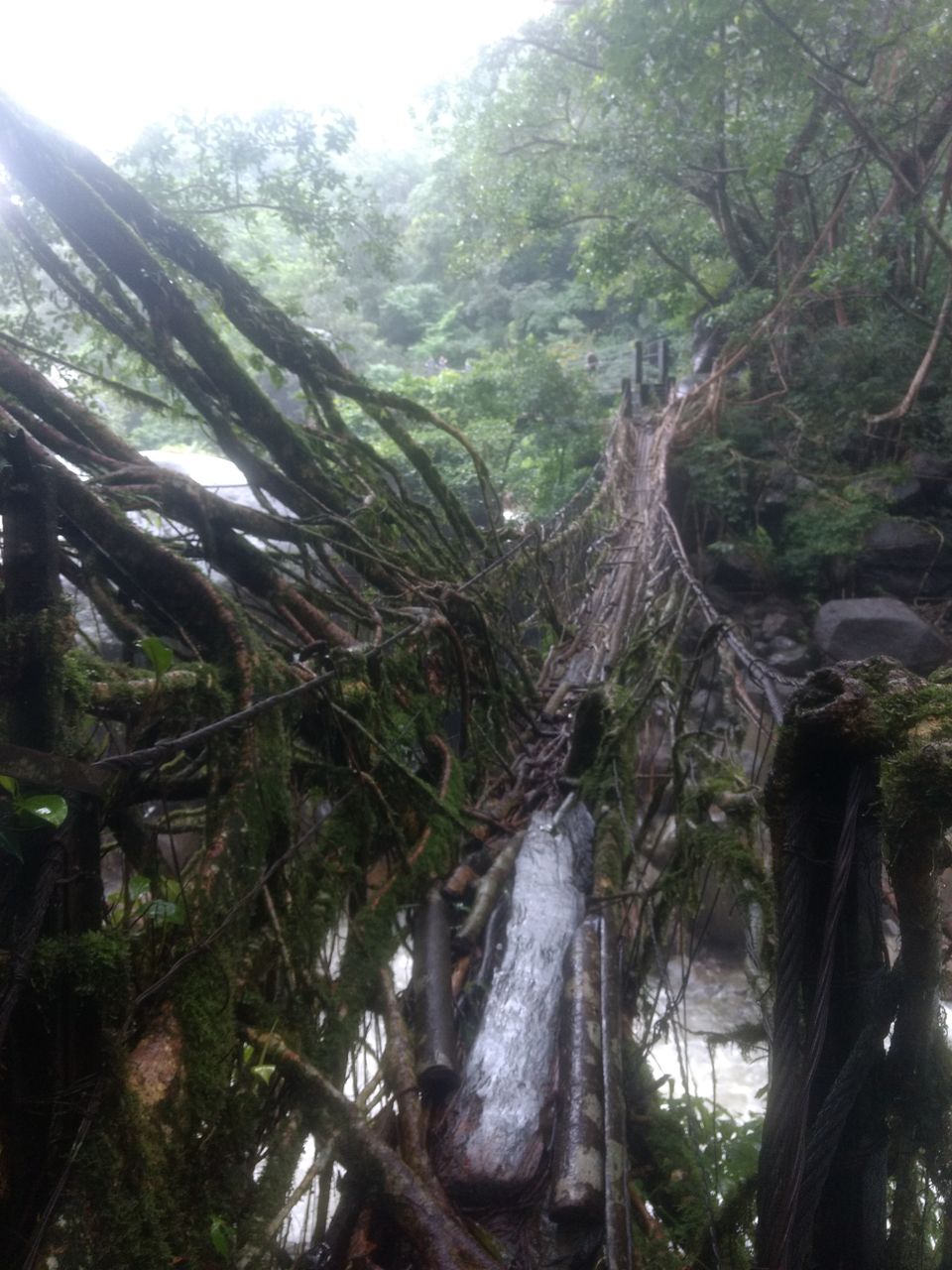 First we found an old man cutting wood, who couldn't talk in Hindi but we sat next to him as he had a warm fire built. Then we found another root bridge (this one we liked) and after crossing two streams flowing in full force, we reached an amazing mighty falls called the rainbow falls.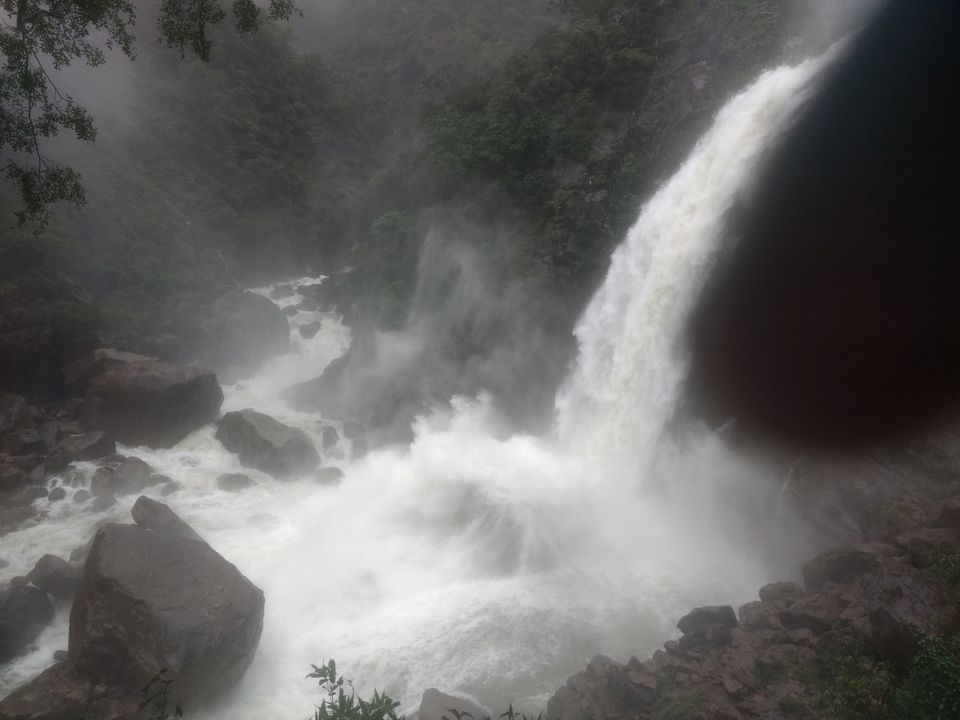 The few people who did go here in the monsoon, did so using guides.
It seems risky now, but the force with which the water was flowing, the dark sky, just two of us in the midst of nature, away from any human contact was beautiful.
When we came back to the main village, since we had walked right past it in the noon, without booking any room or leaving our bags anywhere, we realized all the rooms were booked. No one had a spare bed. Now we were really tired, we had walked around 9000 steps that day!
This was when we met a local, who told us he had built a cottage and was willing to give it to us for just 500 Rps!It was away from the main village, but not too far away, in a hidden location. The toilet was just 4 plastic tarps wrapped around bamboo and open to sky.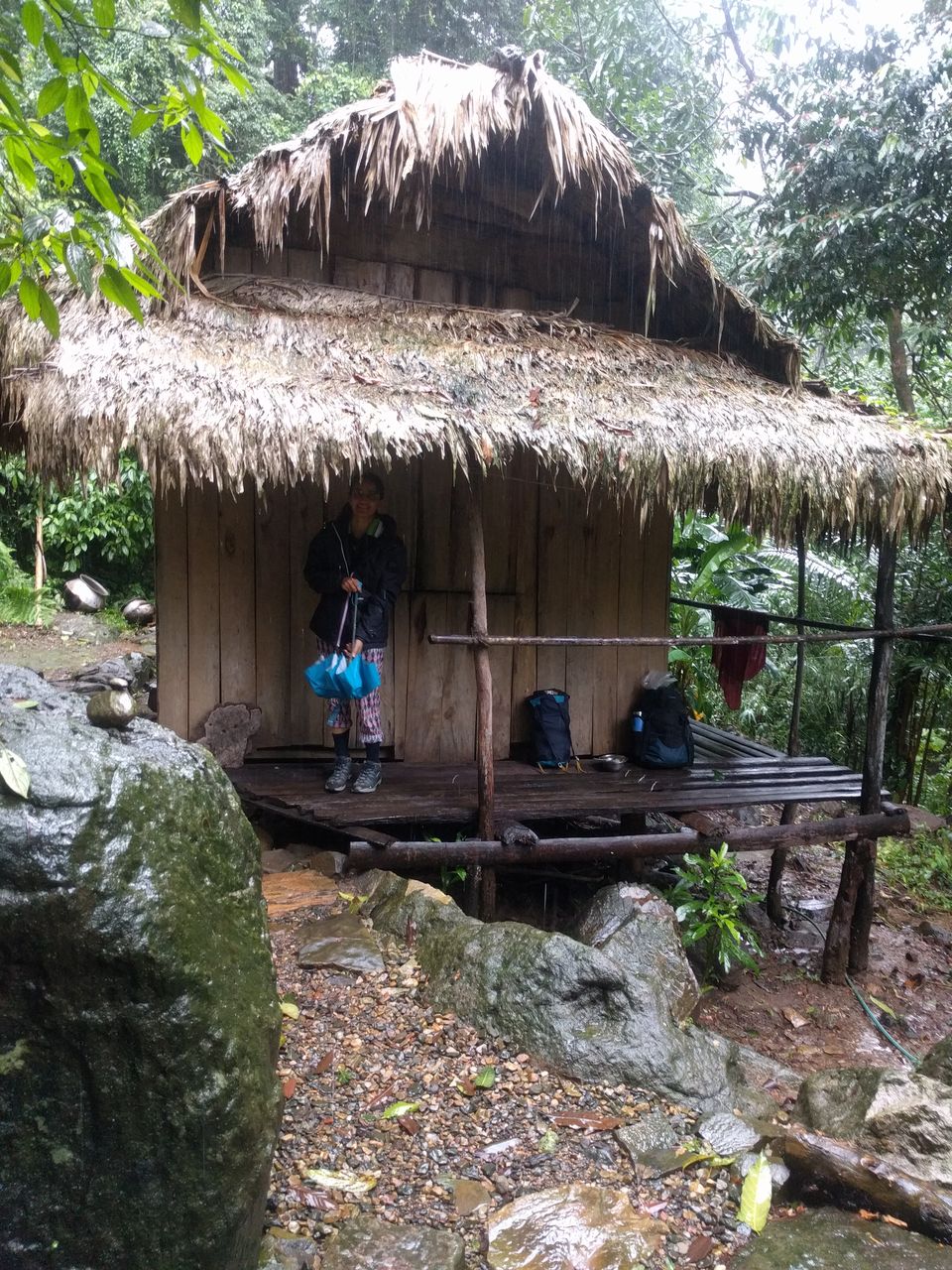 We built a fire, dried our wet clothes, had hot Maggi and relaxed into the night.