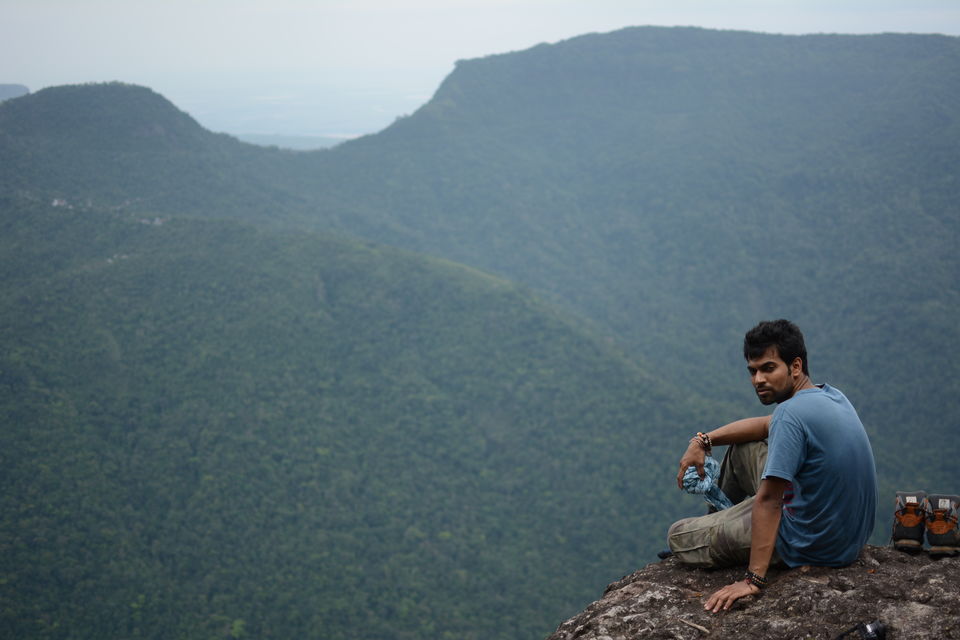 One of the 7 sisters, in the Northeast part of India, Meghalaya offers beauty unparalleled — after all its name literally means "abode of clouds".
I remember when I first arrived in Shillong, and made my way towards Cherapunji (also known as Sohra) I was left baffled at the kind of beauty Meghalaya offered. Its undulating landscape has been a constant source of inspiration. But its not just the natural beauty that makes Meghalaya a favorable destination to travel, but a few other, more particular distinctions do. Considered as one of the wettest regions in world, around 70 per cent of Meghalaya is still covered in dense forests. It is in Meghalaya where it rains the most than in any other place in the world. What makes Meghalaya even more favorable as a place for tourists is the kind of societal hierarchy it follows. In a country that is often regarded as male dominating, Meghalaya is the only rarity where people still follow a Matrilineal way of living — based on kinship with the mother or the female line, in other words, a society where women rule. Well, Meghalaya has its own way of surprising people.
With two divisions of Khasi Hills, the western and the eastern, the Eastern Khasi hills has nearly 3000 square kilometer area and is Maghalaya's most populated are in all seven districts. It is in the eastern Khasi Hills where the state's capital Shillong is moreover located, making it easier for tourists to travel here. Regular buses, shared taxis, and a 6-lane highway connects the two towns 24*7.
The eastern Khasi Hills are moreover often regarded as the most beautiful part of Meghalaya, or the 'Heaven on earth' because of the kind of beauty it offers. With a constant canopy of a striking green, the eastern Khasi Hills, are home to a number of natural caves and also India's longest waterfall. It is moreover in the eastern Khasi Hills where it rains the most in Meghalaya, making it 3000 sq km land greener and fresher and beautiful throughout the year. And this makes eastern Khasi hills too beautiful to be missed. Even searching Google pictures of Megalaya, you will yourself start believing that it is the Eastern Khasi hills that are perhaps the most beautiful.
A drive to Cherapunji from Shillong: Getting to any location in the Eastern Khasi Hills (and Meghalaya at large) is half the fun, as here you will be driving on some of the most perfectly shaped roads Indian mountains have to offer. Going zigzag through the lush mountains with a drizzle on your windshield (there's always a drizzle in Meghalaya!) the road to Cherapunji (from Shillong) is however a highlight that takes you to a world of undisputed memories.
Enjoying Nohkalikai Falls: Located near Cherrapunji in Meghalaya, Nohkalikai Falls are the tallest waterfall in India falling from a height of over 1100 feet, and is paradise for couples wanting to spend sometime together looking over something as magnificent. You probably won't be swimming in Nohkalikai falls and they don't sport a rainbow, but if you'll visit it during off-season some isolated time, in addition to admiring a stunning waterfall with its pristine surroundings — wild and beautiful, just as nature intended it - is guaranteed.
And since the eastern Khasi Hills also boasts for one of the dense rainforests in India, there will be times when you will be exploring as many as 10 waterfalls in one sight.
The Village With Living Root Bridges: Even after visiting nearly a dozen countries, and pretty much the entire India, that one place that tops the charts of the most serene and unspoiled places I've been to, it is the village of Nongriat — home to the living root bridges. Living root bridges are the natural bridges made by rubber fig tree roots by planting them on the either side of the river. There are more than a few dozen living root bridges in eastern Khasi Hills with the biggest of all - the Double Decker Route Bridge — located in the village Nongriat.
Since Meghalaya, just like the rest of northeast, is still developing tourism, finding a comfortable and luxurious guest house is often a problem, particularly if you're visiting the small towns. Moreover, the rich tropical rain-forest of Meghalaya, and of the eastern Khasi Hills in particular, is home to many big sized spiders, reptiles and other wildlife. o if you're someone who may find it too hard to adjust with wild nature and an unorganized stay, make Cherapunji your base. Hotel Polo Towers, in Cherapunji, for example, Heritage Rosa Ville, Hotel Pegasus Crown, are for example, a few good options to consider.
Please note that unlike many states in northeast, there are no requirements of an Inner Line Permit for foreign tourists visiting Meghalaya.
Frequent Searches Leading To This Page:-
honeymoon holiday packages of meghalaya, meghalaya tour packages for couple, romantic meghalaya honeymoon tour package, meghalaya honeymoon places, shillong honeymoon pacakges
Elephant Falls: There can't be anything more romantic than snuggling with your lover and watching a collection of falls merging into one. Well, that's the Elephant Falls located 8 km from Shillong. While the Elephant Falls is a popular tourist destination, it's still very rural and close to nature. There are lodges and cabin rentals, plenty of trails to walk, hand in hand and an abundance of secluded areas where you can steal a kiss under the stars.
But where in Meghalaya should one travel to if the idea is having a memorable holiday with their loved one?
Perhaps, the Eastern Khasi Hills!
Eastern Khasi Hills A Romantic Destination For Honeymooners
For all the places I've been to in India, Eastern Khasi Hills in Meghalaya remain my favorite. It's a place meant for the romantics. From some of the the country's magnificent and tallest waterfalls to gigantic caves and intimidating natural pools — Eastern Khasi hills has it all. The salubrious climate moreover adds to its charm and makes it ideal to visit Eastern Khasi Hills at any time of the year (though I'd still recommend skipping the monsoon).
It is easier to reach the eastern Khasi Hills from Guwahati. Regular public buses and shared taxi (that take around 200 rupees per person) drop you in Shillong in less than 3 hours. Once in Shillong, you're already in the Eastern Khasi Hills. However, to explore the better part, head south, towards the Bangladesh border.
And speaking of some highlights that make up for a romantic holiday in the eastern Khasi Hills, here are some:
Getting Free Pedicures: Being the rainiest place in the world, eastern Khasi hills is also home to an uncountable fresh water streams. But what makes these streams an amazing source of entertainment for a tourist is the many natural pools around them and good quantities of fishes inside them. Just find your own sweet spot and dip your hands or feet inside, free natural pedicure/manicure are waiting your way — all while enjoying the luxury of stillness.
Befriending Locals: Khasi hills are home to an indigenous fighters tribe known as Khasi, who originally hailed from Cambodia and Northern Thailand before moving to Myanmar and then to North East India. But no part of their personality solicit for their fighter's instinct. Rather, Khasi people appear to be one of the friendliest communities you may come across in India.
And their kids, well they look cute to another level.