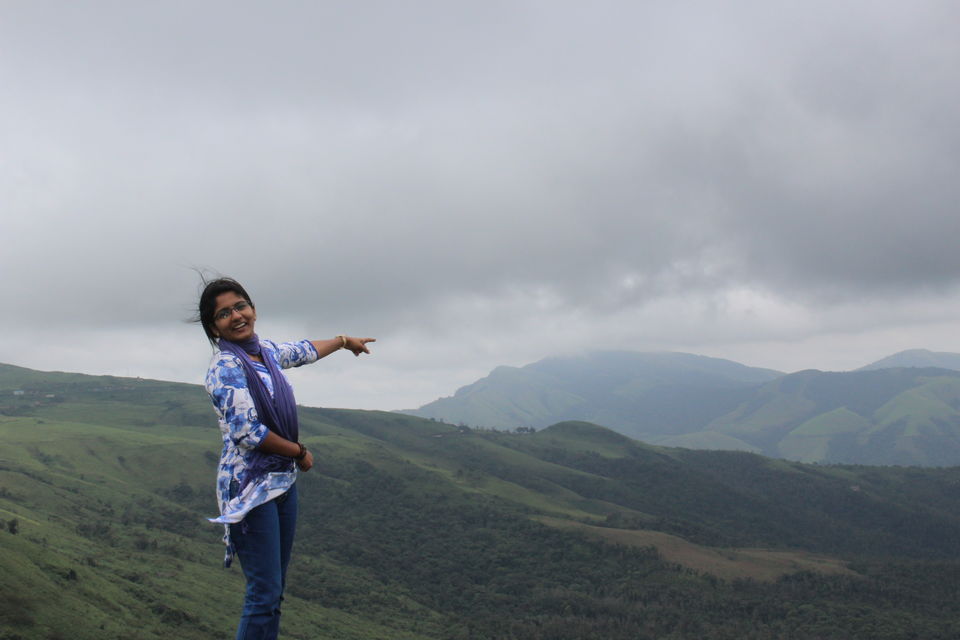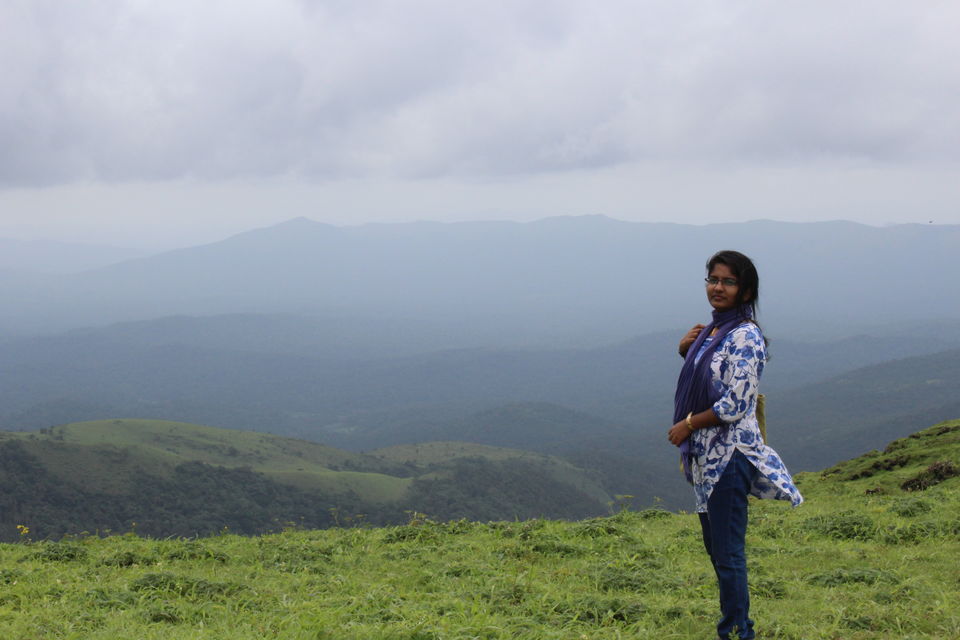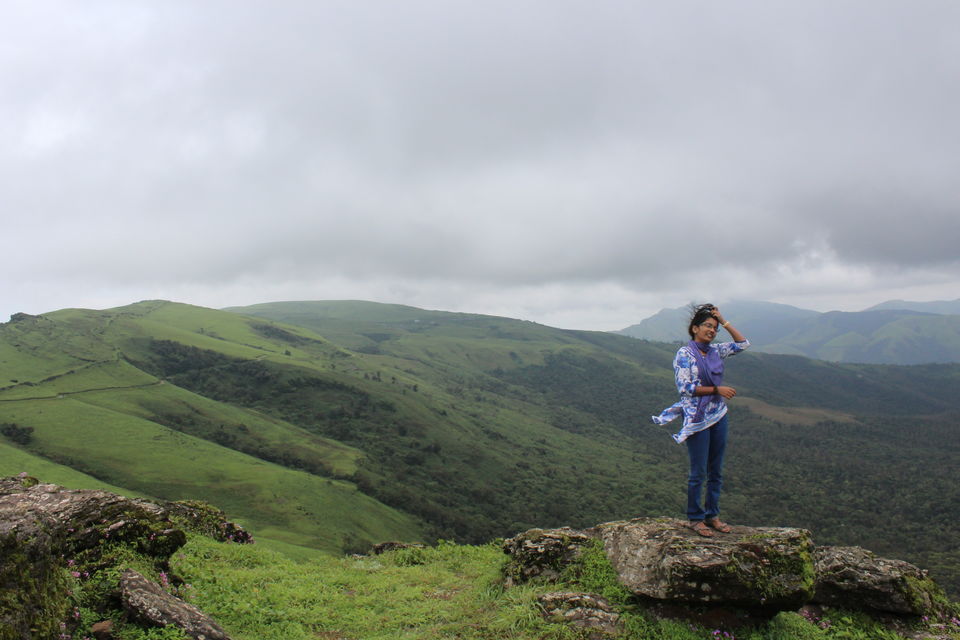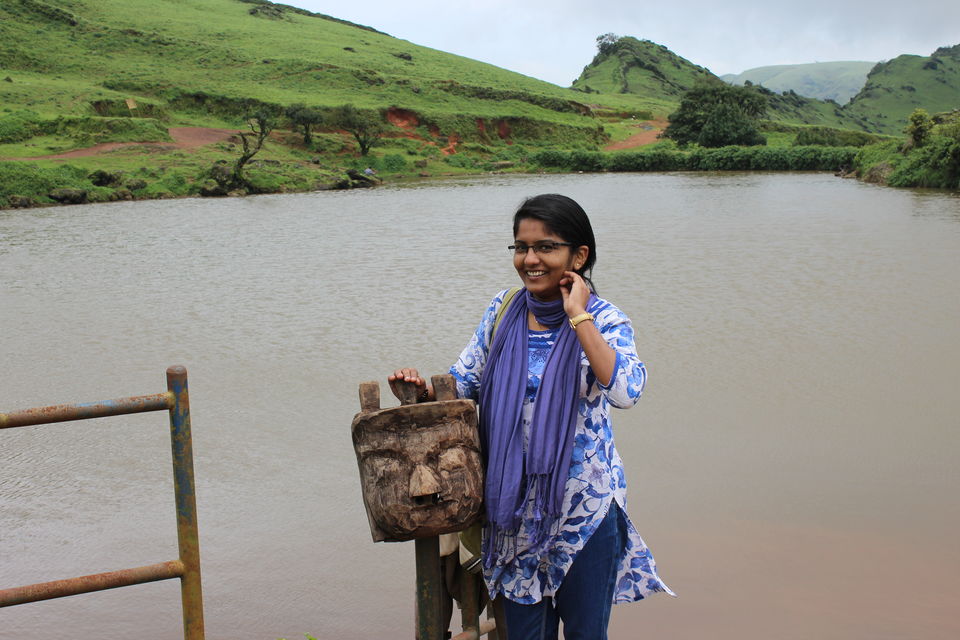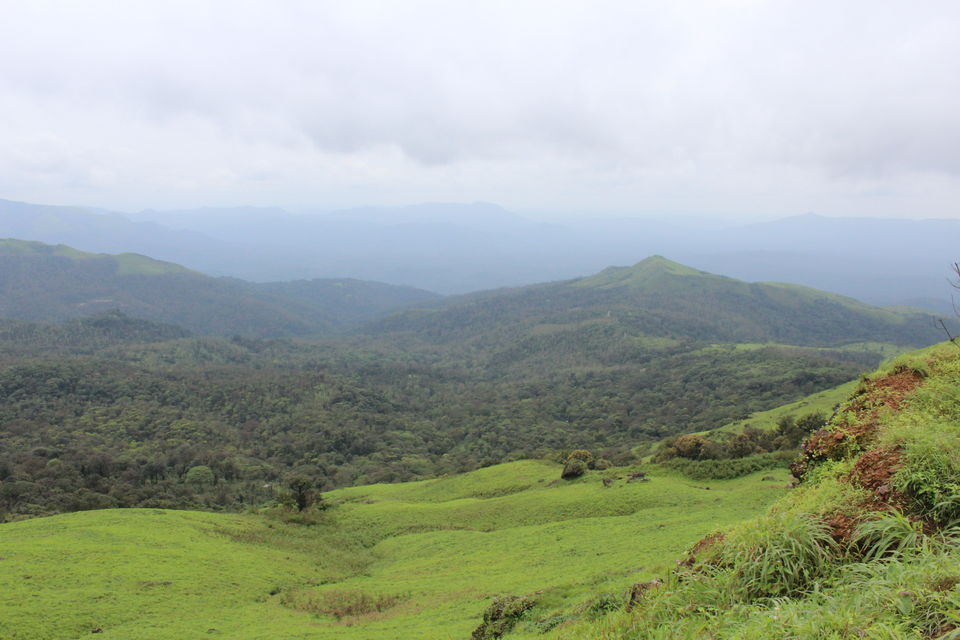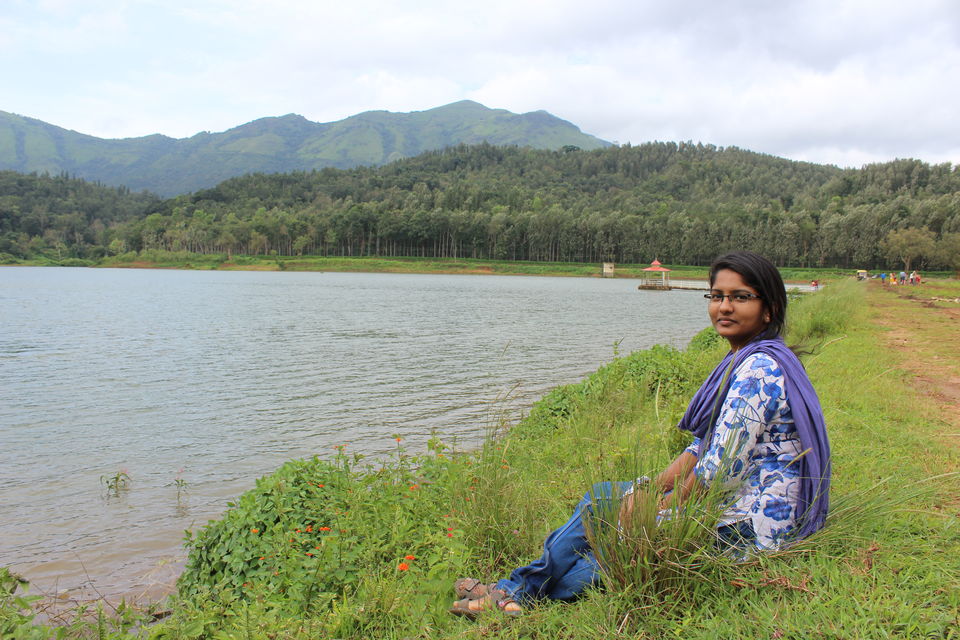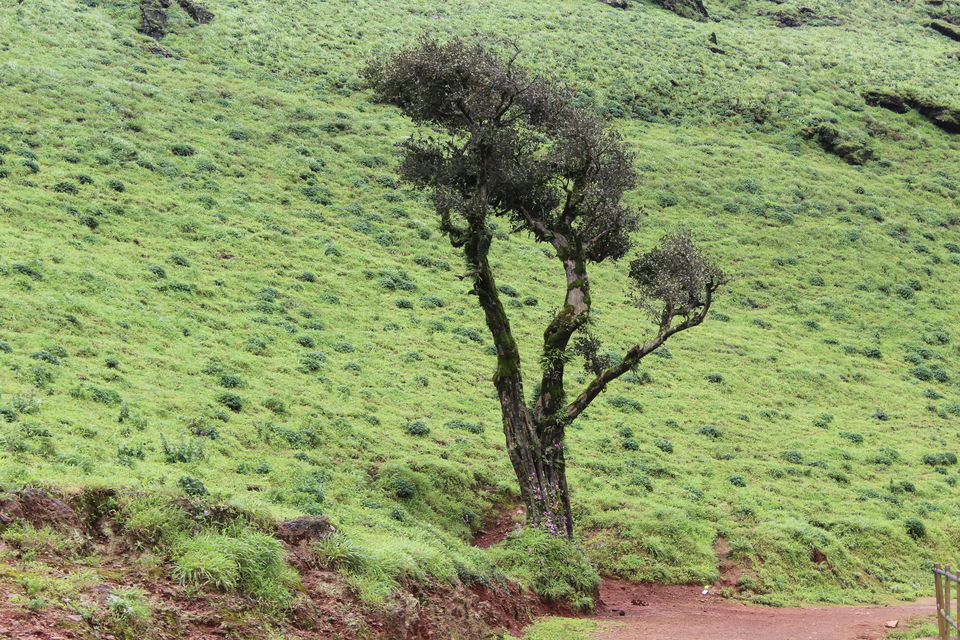 Journey continued..
After stepping down from Mullyanagiri and waving off the mist, I saw Krishna was waiting in his vehicle near another view point. Spending few more time there we started to climb down the hills. As I ascend few steps down the view was getting clear without mist. Next destination was Kavikkal Gandi, in Krishna's language "360 degree view point" and it was.
It was hard to stop clicking my camera after reaching there even the same scenery is around when I turn. unlike Mullyanagiri here mist didn't block my vision. Sitting on a stone bench and enjoying beauty was the only thing i could do. While walking back to cab, Krishna pointed to the near by valley where we can spot Sambar Deers during morning and evening time. But unfortunately i was in between the two times and couldn't spot any Deer but spent few more time there.
On the way back Krishna show me the blooming buds of "Neela Kurinji". He was saying it will bloom here and there almost all around the year but not as a flower carpet as it do once in 12 year. Slowly we reached at Sheethalayanagiri Temple.
Lakshmi pooja was going on when I reach there and the specialty of this temple is there is 2 Nandi is sitting in front of Shiv Linga. There is a small stream starting under the shiva linga of this temple. There is a small trekking route from Mullyangagiri which ends in front if Sheethalayanagiri.
Krishna was keep on telling me, the journey will be more interesting if we can ride in an open jeep, which he usually do. The cab drive was only for me as I was alone and my budget was not that matching with a open jeep safari.
On the way to Datta Peeda cave temple, Krishna diverted little to show me a not much explored but a small water fall called Rudra Thaandavam. Steps towards the waterfall was slippery in recent rain and bushes was over grown on either side of step.
As I mentioned it was a very small waterfall which believes as it falling from the "hair" of Lord Shiva and this is the same stream which starting from the Sheethakayanagiri Shiva temple. It has medicinal value and this stream never die in any summer. If you look close the Rudrathaandavam falls are falling drop by drop. Each droplets are shining like crystal with falling sunlight.
It was really nice to spent time a place completely hidden from the external world. But i have to head Datta Peeda. It was few more kilometers away. It was a pilgrimage point to both Hindu and Muslim. Photography was prohibited inside the cave temple (Even if there is a Darga, it called cave temple).
One side was deity of Hindu mythology and another side Darga and Photography was prohibited. After the quick visit when i came out Krishna gave me two options, either to Visit most frequent tourist spot which is a waterfalls and highly polluted with plastics and next one was not much visited Gallekere (means winds of pond). So obviously I chose to go Gallekere.
From Darga it was 4km to the right side of the road and the road ends in deep curves where we parked our cab. Few meters walk made me reach to the one of the most beautiful lakes I have seen. As Krishna said it was 4-5 people were there, roaming around and wherever you look its just green everywhere. I gone for a long walk around the lake and the nearby mountains and meadows. It was hard to stop clicking and then finally I stopped taking photos and sat on a rock to what we say "Enjoy the beauty of nature". Calm and Quite and it was getting late. Krishna reminded me about the time.
It was hard to say good bye to the peak but on the way back Krishna offered me a ride to the Hirekolale lake which is seen from the top of Mullyanagiri. I checked my check out time from Hotel which was matching with the time my visit to the new add on in my list. Then nothing to do but say "Lets go".
On the way to Hirekolale, on road side we just visited Honnammhalla waterfalls which is artificial but a lot of tourists are getting down. So me too took a dip of my legs in that freezing water before heading to Hirekolale.
Hirekolale is man-made beauty of Chikmanagaluru. This lake was built to supply water to Chikmagalur town and irrigation of lands in surrounding villages. Some extension work was going at the side of the lake.
From the last day's rain the mud was slippery and when we reach there, we were the only visitors but in few minutes families are started parking their vehicle at the parking lot to visit the lake. Krishna was saying its a picnic spot for the weekend. Spending few more minutes, Krishna took me back to Chikmanglore and directed me how to go to Bus stand from where I can get bus to Birur from where my next journey is starting.
Thanked him for a wonderful day and started heading to hotel to check out and pack up for the next destination.