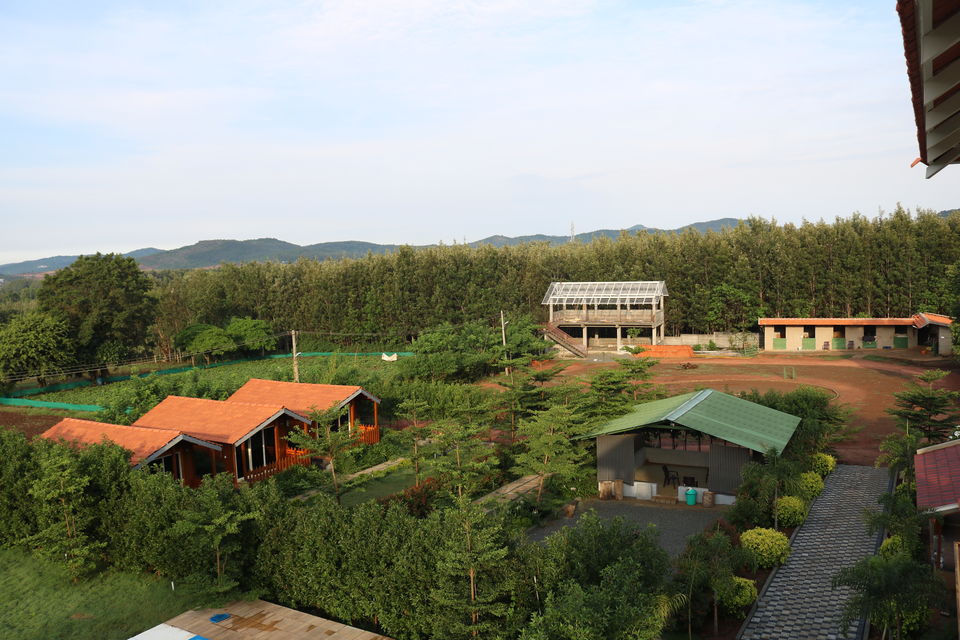 Last time we planned to visit Chikkamagaluru, we wanted to stay away from regular lodge or hotel and experience something different and unique. As we were looking for options, we stumbled upon this hostel cum horse academy.
About Trippr:
Trippr is a chain of backpacker hostels providing best in quality stay for travellers on the go. The concept is to provide a cosy and economical stay where one can hit the base during a journey or live for a couple of weeks to enjoy the life peacefully.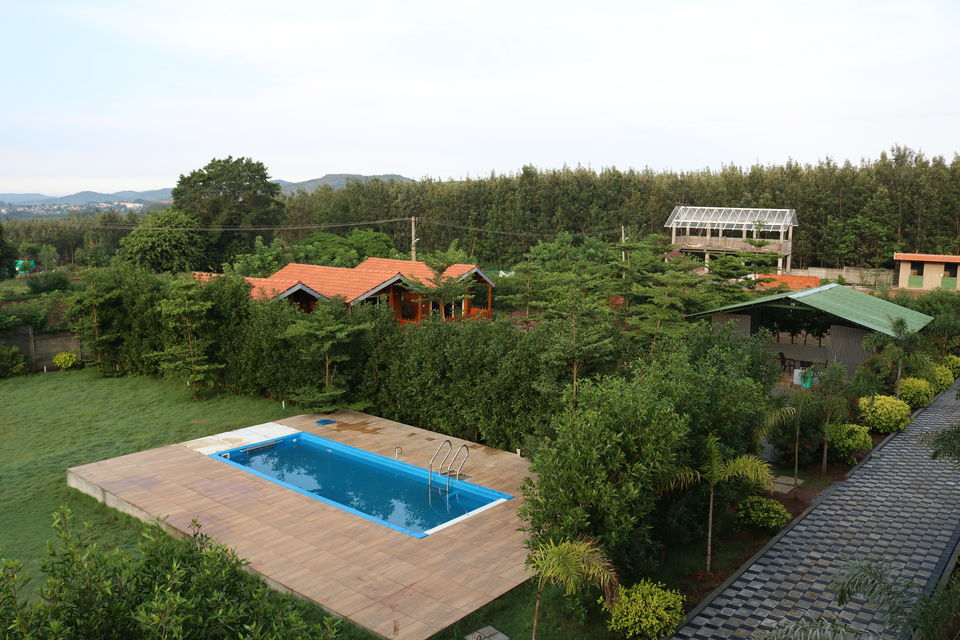 The property owner and the manager both were very helpful with the check in and in suggesting the places to see. We were a bit early than our check in time but we were allowed to drop our bags in the waiting area and come back later to check in. The people who run the place have a very good vibe. And that's what trippr believes in.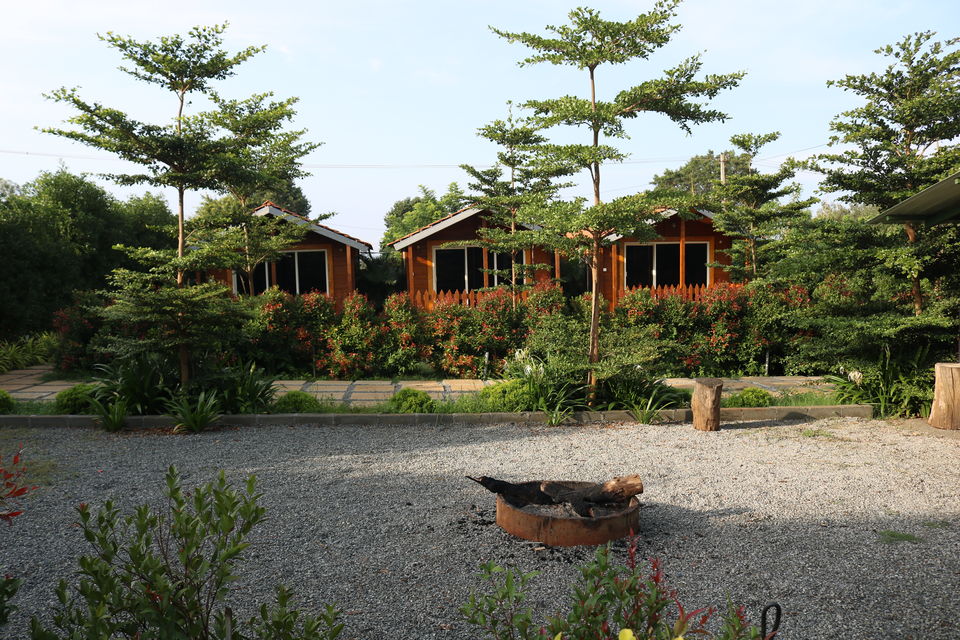 The property is conveniently located a little away from the hustle and bustle of the town and is surrounded by greenery all around.
The view from the terrace is refreshing with calm surroundings and hills which were scattered at distance all around the place. The property has three cottages for families and two storied building with huge dormitories for backpackers and travellers.This property is actually in a horse riding academy and you can get a chance to see the horses being trained and also try riding a horse inside the academy for a nominal price.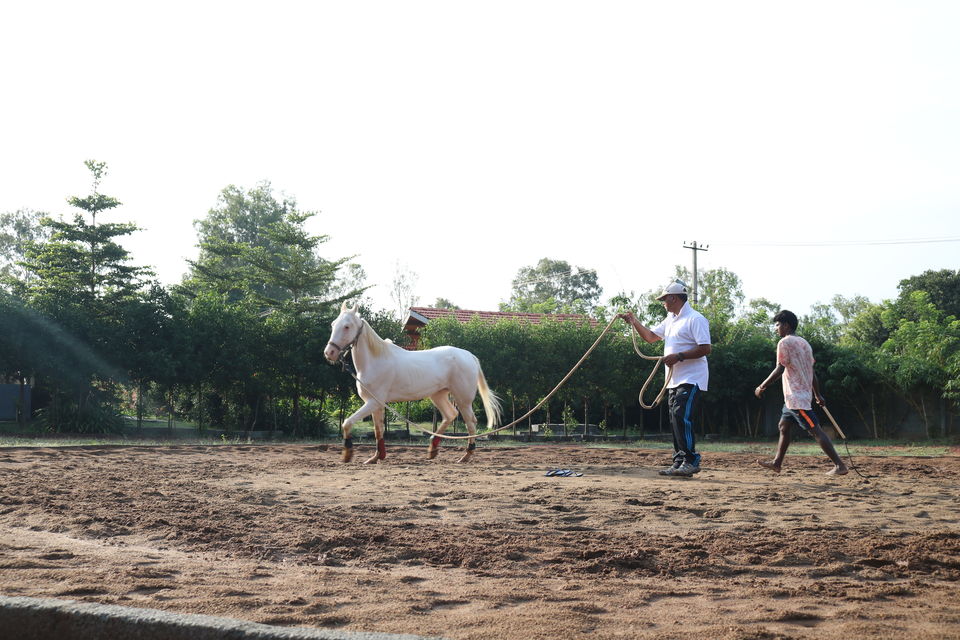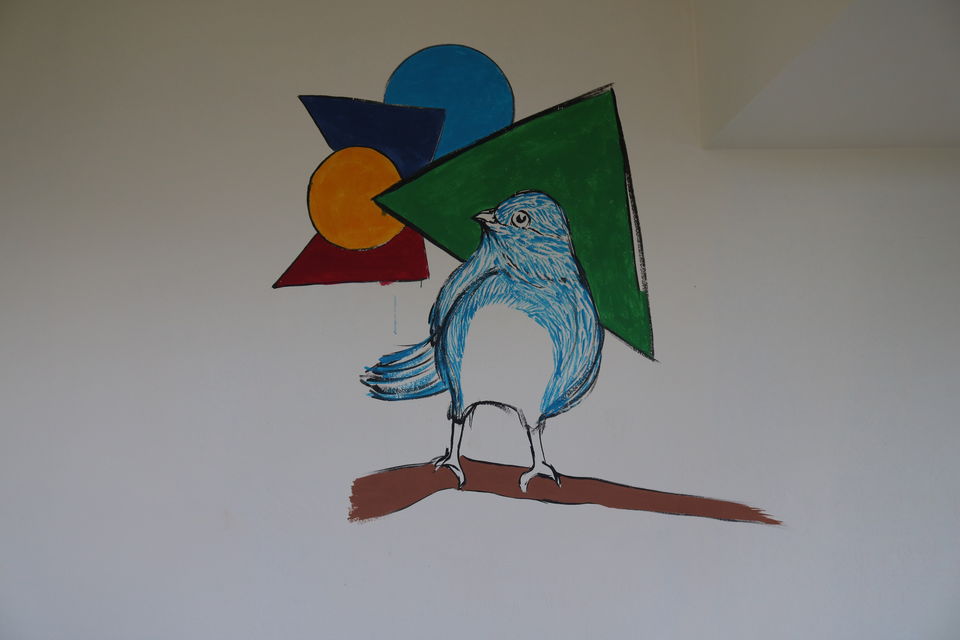 Places of interest to visit nearby Trippr:
Mullyanagiri Mountain - 10 km
Mullayanagiri is the highest peak in Karnataka, India. Perfect for hiking in the early mornings to feel the breeze and mist.
Hirekolale Lake - 12 km
Hirekolale lake is encompassed by gorgeous surrounding and greenery. Best to visit during sunset.
Jhari Falls Lake - 18 km
Also known as the buttermilk waterfall. Really beautiful waterfalls with peaceful surroundings. charges around 500/- per person to go by jeep.
Baba Budangiri - 25 km
Baba Budangiri is a very prominent peak in Chikmagalur. It also has waterfall, which again you have to take jeep too. It is a sacred place for Hindus and few Muslims who believe in dead saints.
Hebbe Waterfalls - 60 km
551-ft. cascading waterfalls on the grounds of a coffee estate, reachable by hike or 4-wheeler. To visit this place, you need to pay around 3k rupees per vehicle allowing 8 people to share the ride. The ride and the waterfalls is worth the time and money spent.
Details about the property:
Dormitory Price : 500 -800/- per night depending on the season and vacancy.
Nearest town: Chikkamagaluru (5kms away)
Amenities: wifi, breakfast, Jacuzzi pool, horse riding, bonfire, Garden.
Booking details and contact info: Trippr
If you are someone looking for a stay which is away from busy world and unique with it's own vibe then this is the place to be. I do recommend trying it out and hope you will have a good stay.