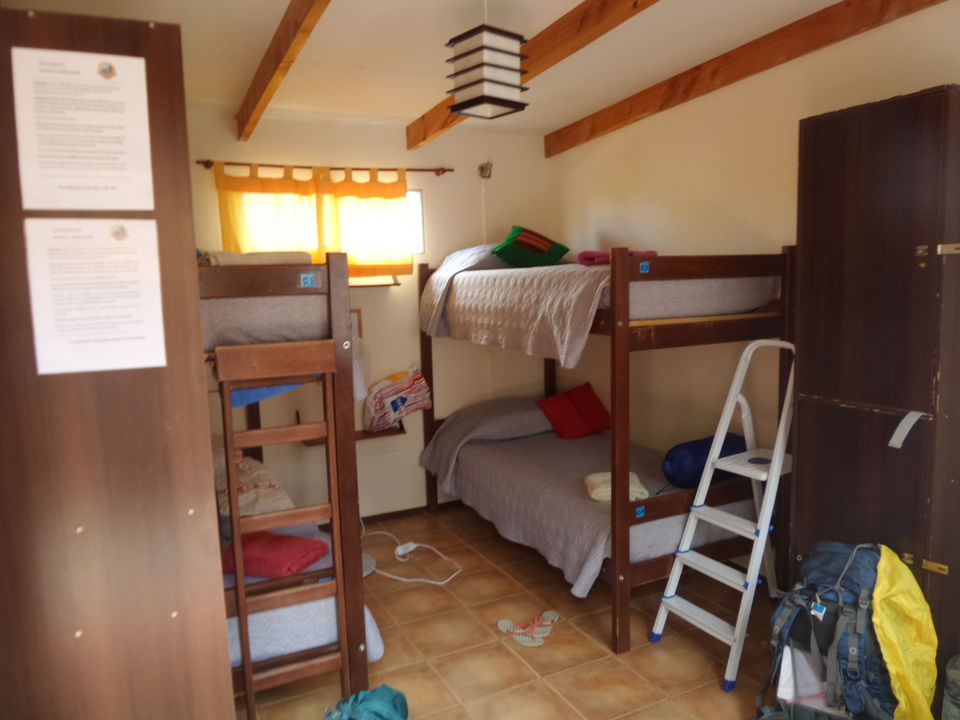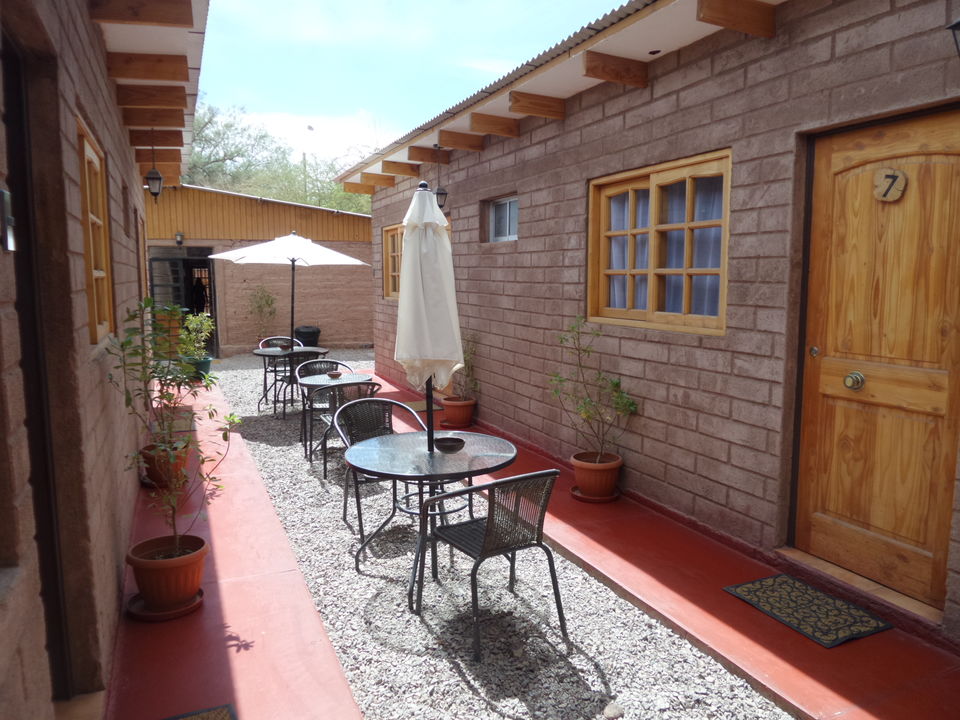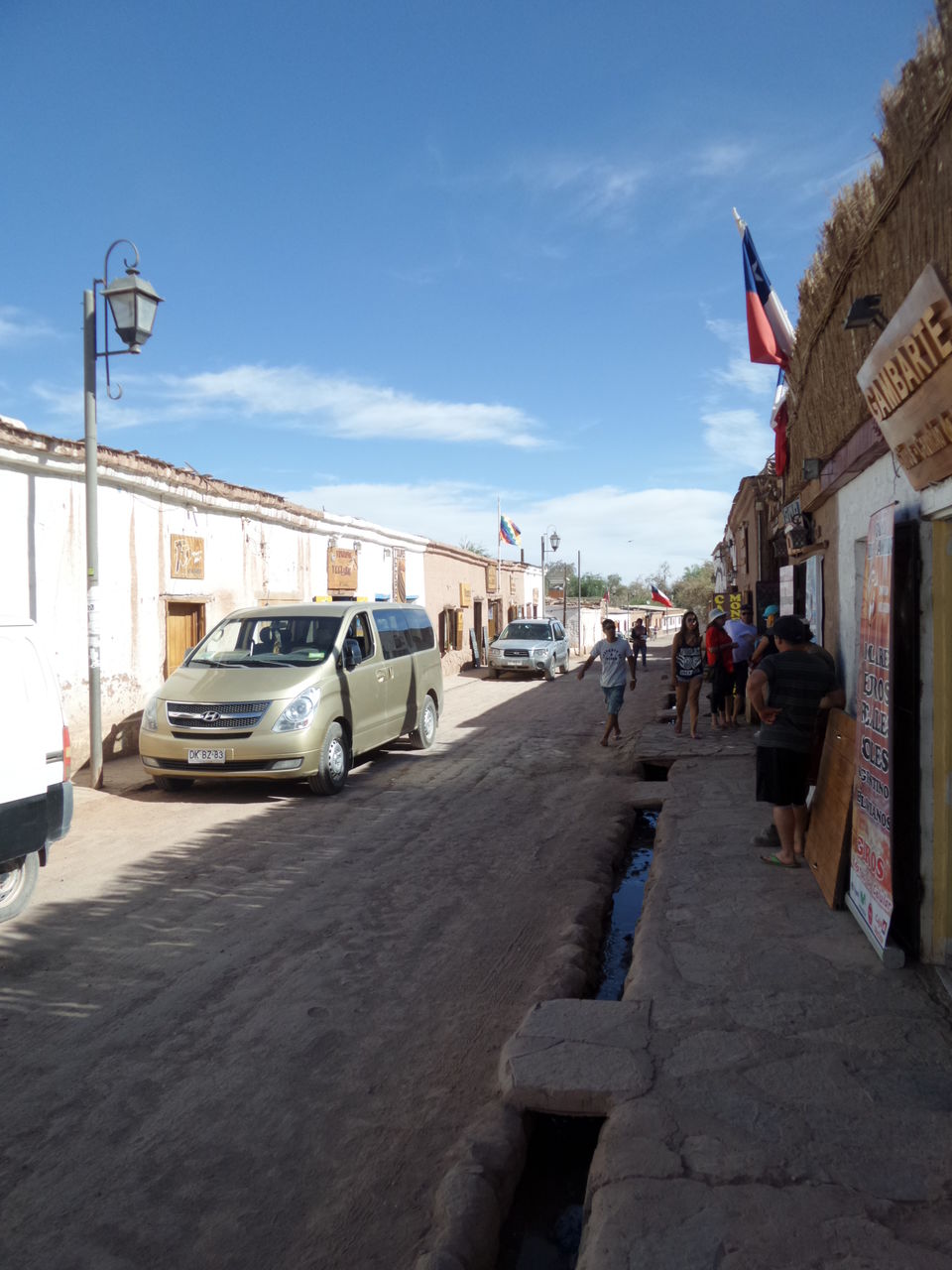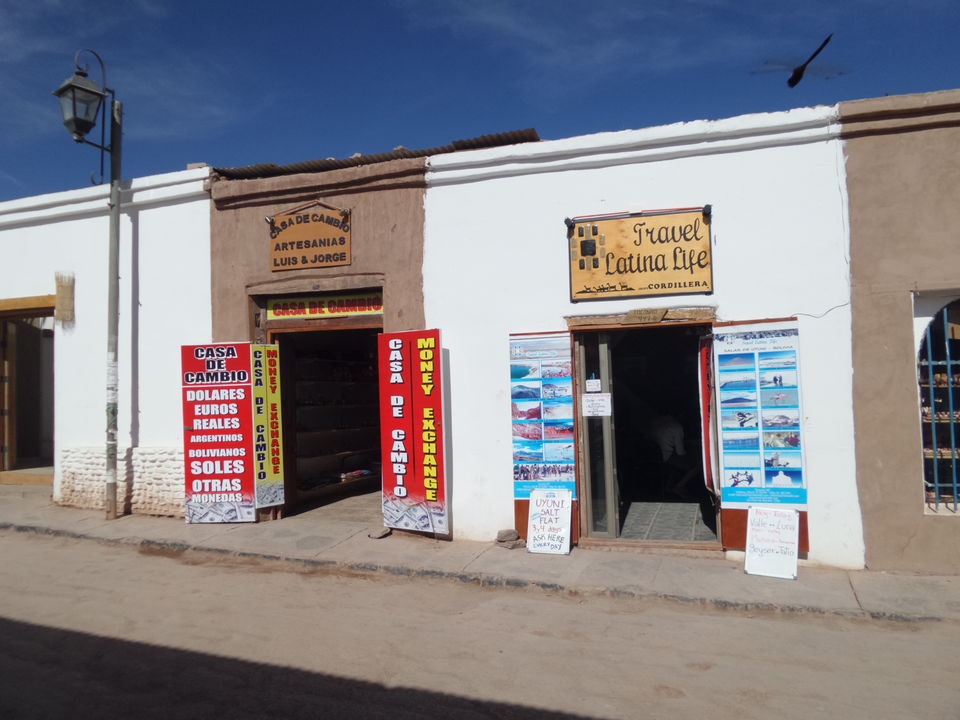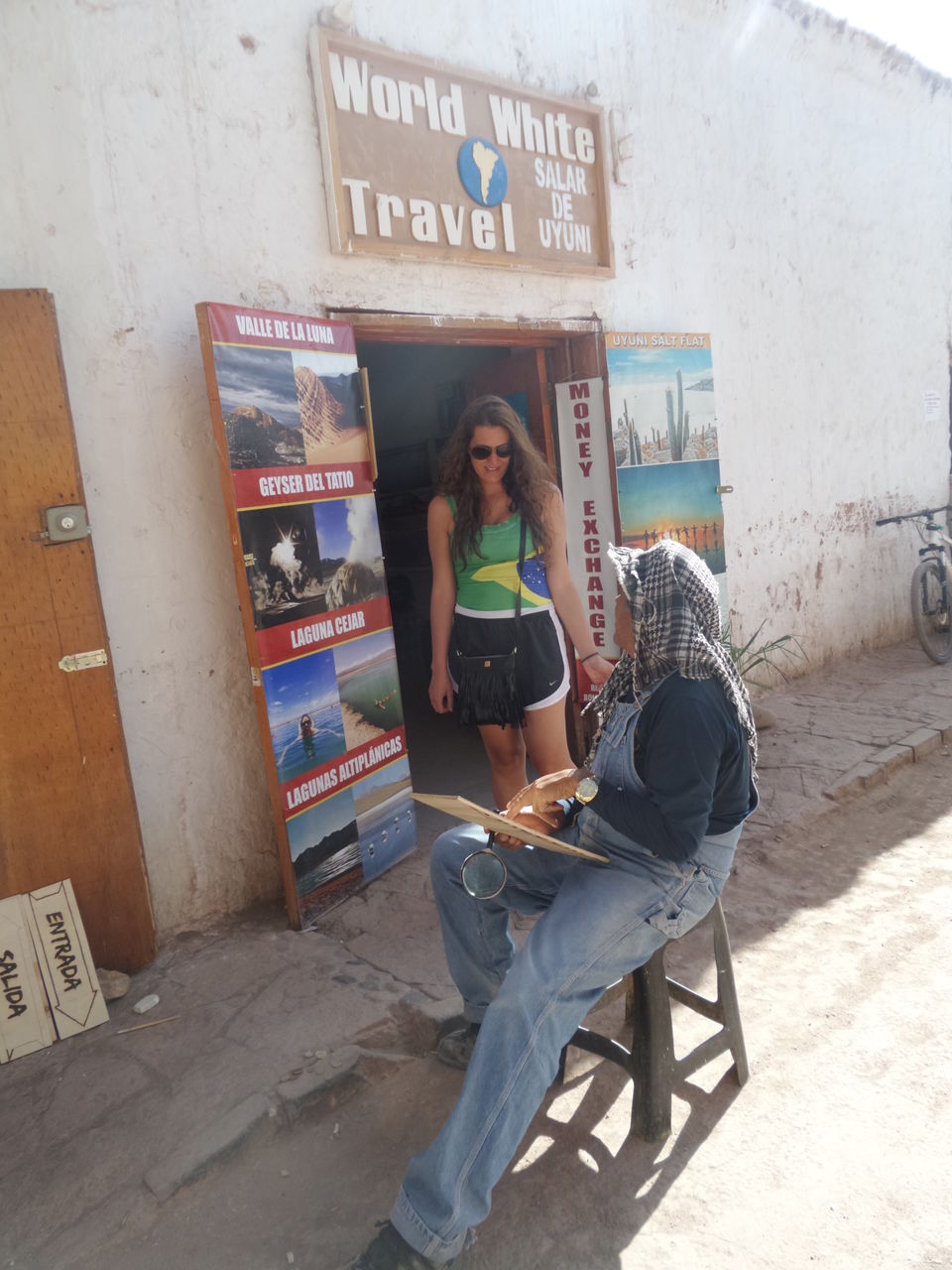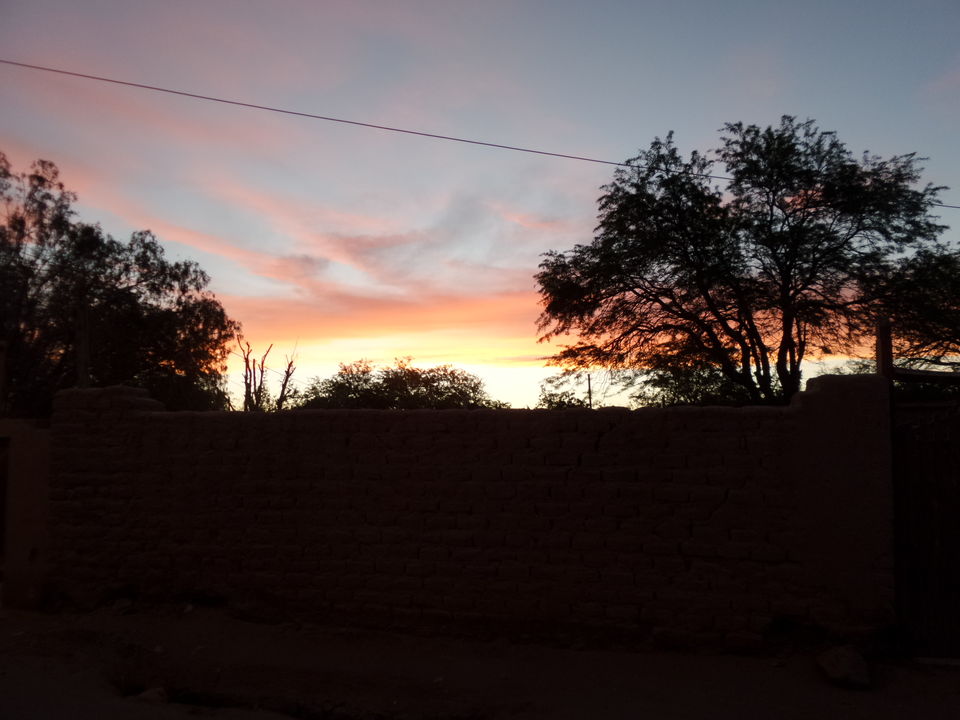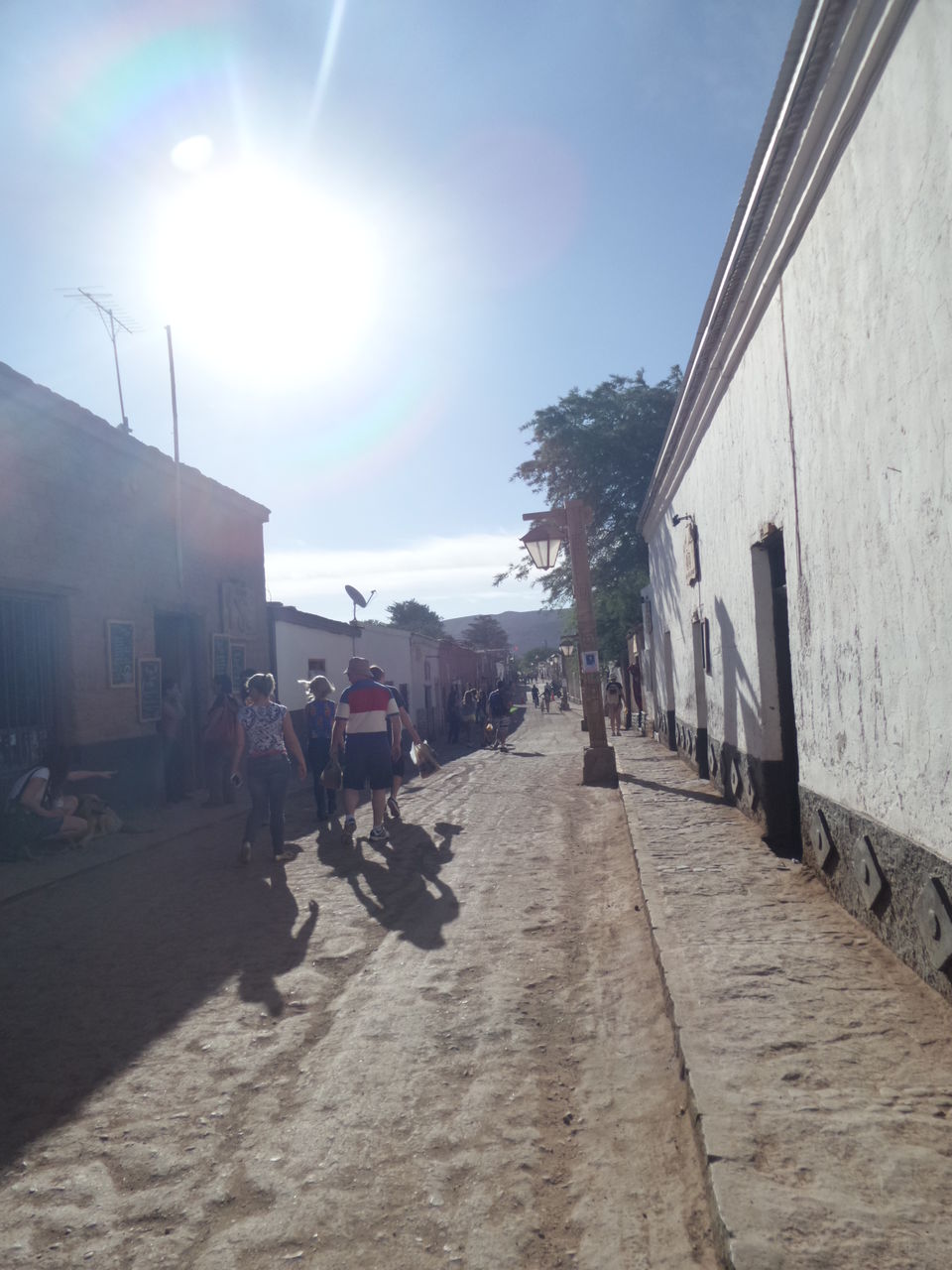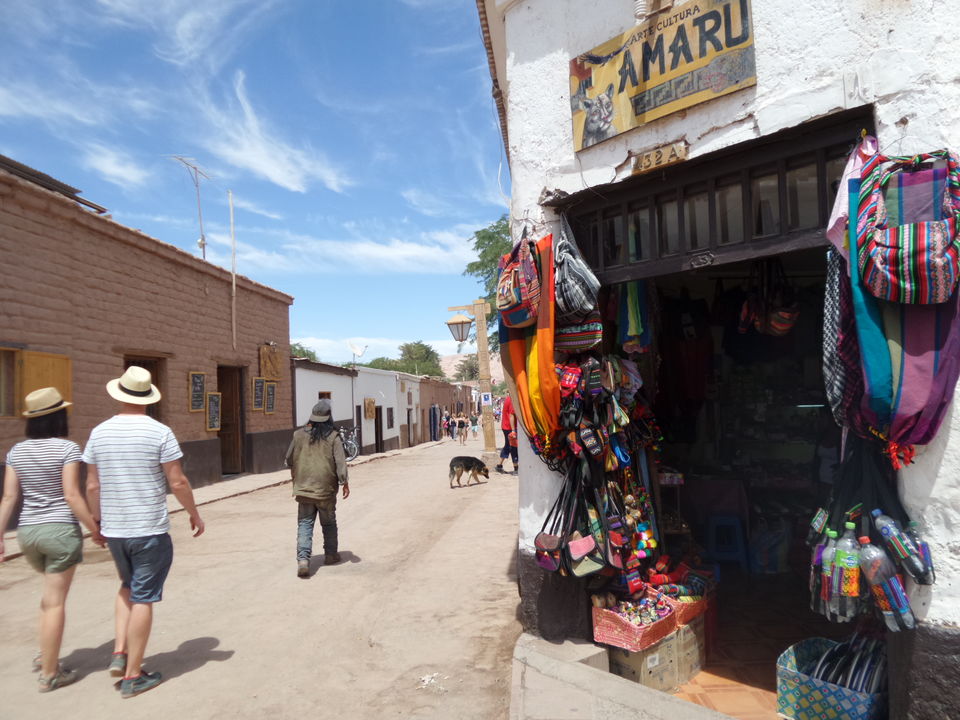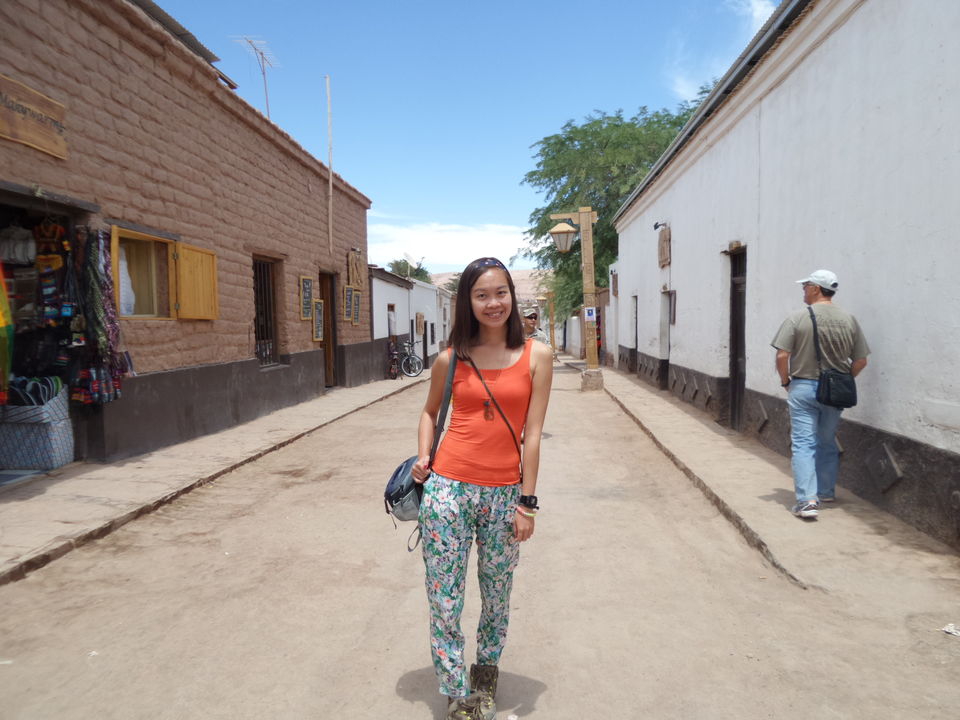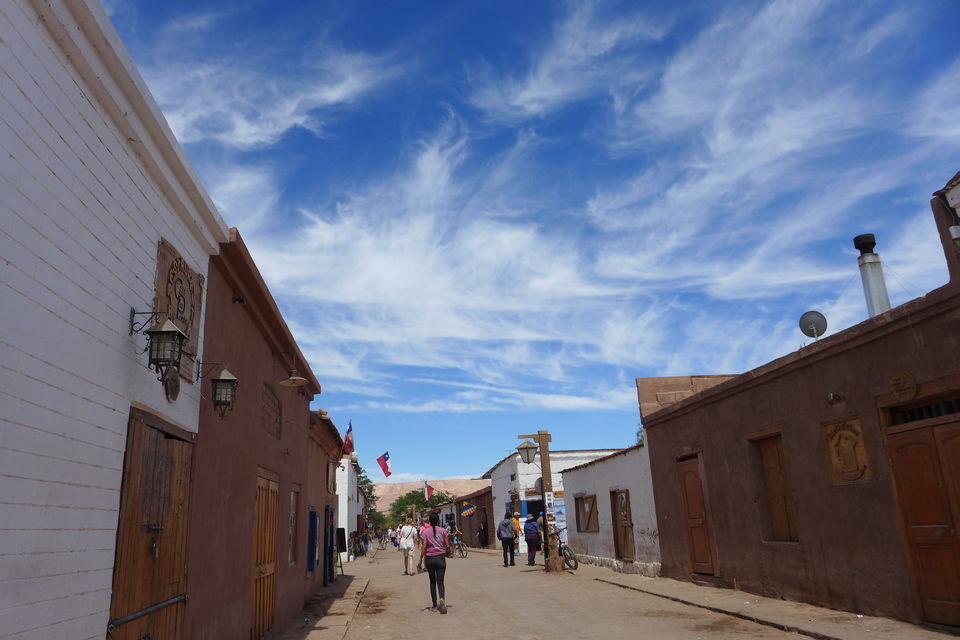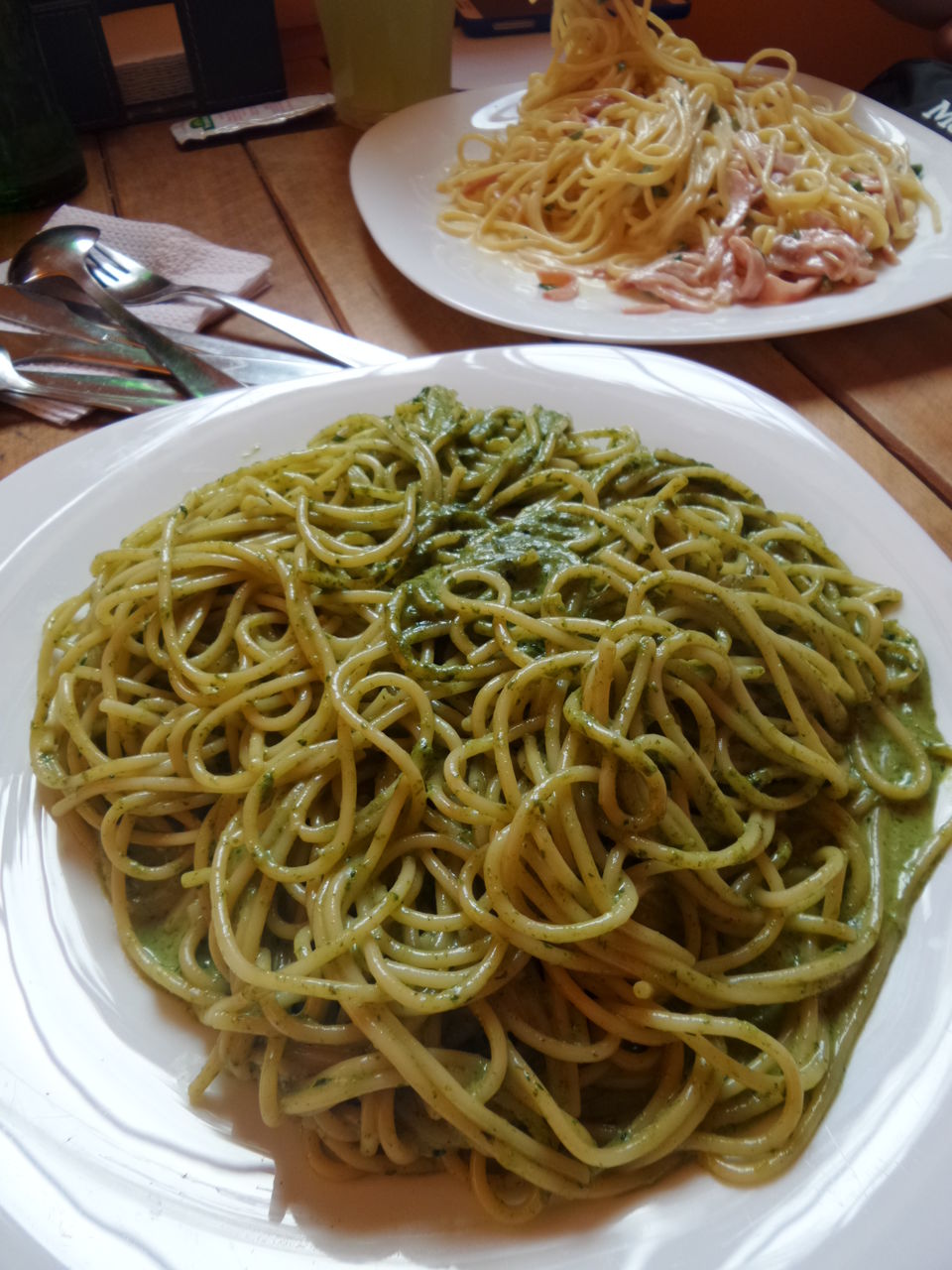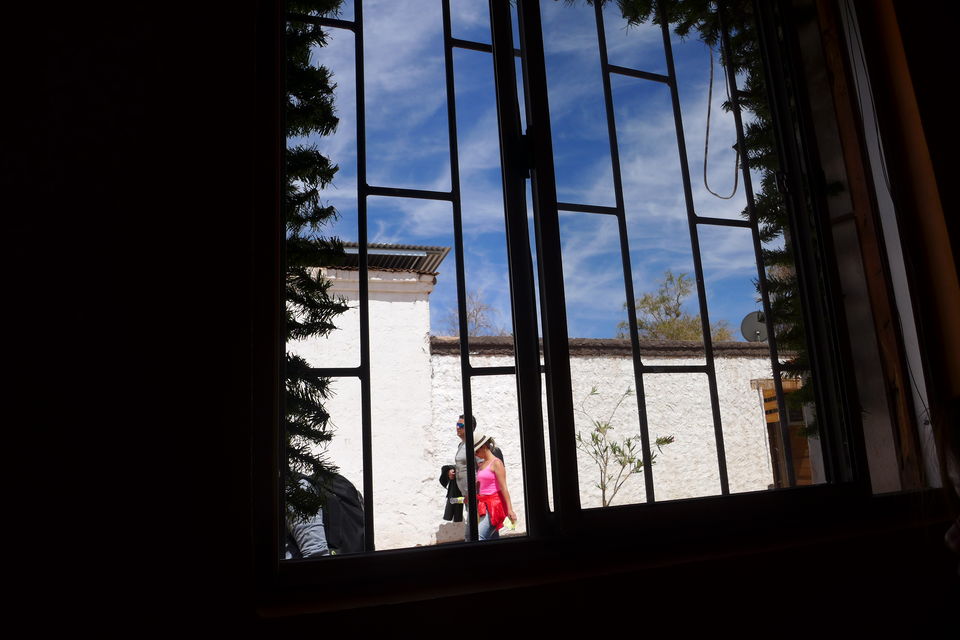 The high quantities of quartz and copper in the region gives
their people positive energy and good vibes of being no.1 tourist draw
in the northern Chile's region.
This town is a stepping stone to amazing landscapes around the region.
San Pedro de Atacama is a Chilean town and commune in El Loa Province, Antofagasta Region.
It is located east of Antofagasta, some 106 km (60 mi) southeast of Calama and the Chuquicamata
copper mine, overlooking the Licancabur volcano
The town lies at an average of 7,900 feet (2,400 m), and visitors often experience mild altitude
sickness such as dizziness, lethargy and headaches. The local climate is extremely dry and mild.

As it is near the desert, this small little town is really hot compare to Uyuni ~
It is literally a very small town and we are able to finish it less than half a day ~
Needless to say their food and drinks are really awesome!

As the sun set, this town has very little light, hence it gives us the chance to
watch milky way & spot shooting star ~
Figuring our way here and there and asking around as the night sets in,
we took a 30mins walk in the dark *note they have very little street lights*
out into the open space free from the street light and people.
I caught my first shooting star in SA =)