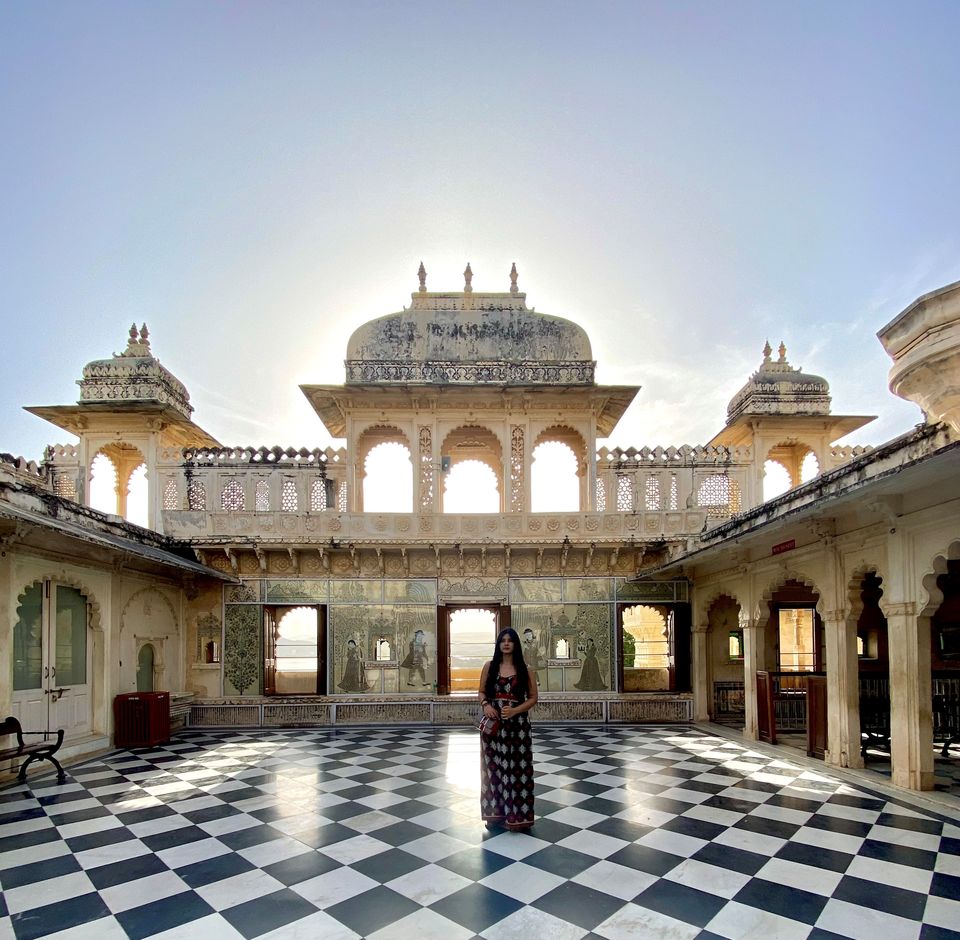 Isn't Udaipur one of the places that pop into your mind as soon as someone says Rajasthan? Surrounded by the gorgeous Lake Pichola and craggy hills, Udaipur is the perfect setup for those looking for a romantic rustic getaway.
Being endlessly romantic, Udaipur is also rightly termed as the 'Venice of the East' by a few. The charming city with its rich culture, humongous forts, and dreamy lakes, Udaipur could be your next destination for 3-4 days of a delightful experience. After doing a thorough research and speaking to the locals, here my itinerary on things you must do and places to eat that should not be skipped.
Best way to roam around the city would be on tw0-wheels. Rent a scooty or a bike for easy access.
Price: Standard price would be INR 300 - 500 per day
The City Palace - The first thing you want to do in the city understands the culture and history behind it and trust me the fact that the existing royal family is living in the palace makes it even more interesting.
Sitting gloriously on top of the town, the palace was build 400 years ago. The flamboyant construction was started by Maharana Udai Singh II and further developed by the contribution of several Mewar rulers. A part of the palace is used by Arvind Singh Mewar - an Indian businessman, former royal, and chairman of HRH Group of Hotels for their family and business.
Ticket Price: INR 300 per person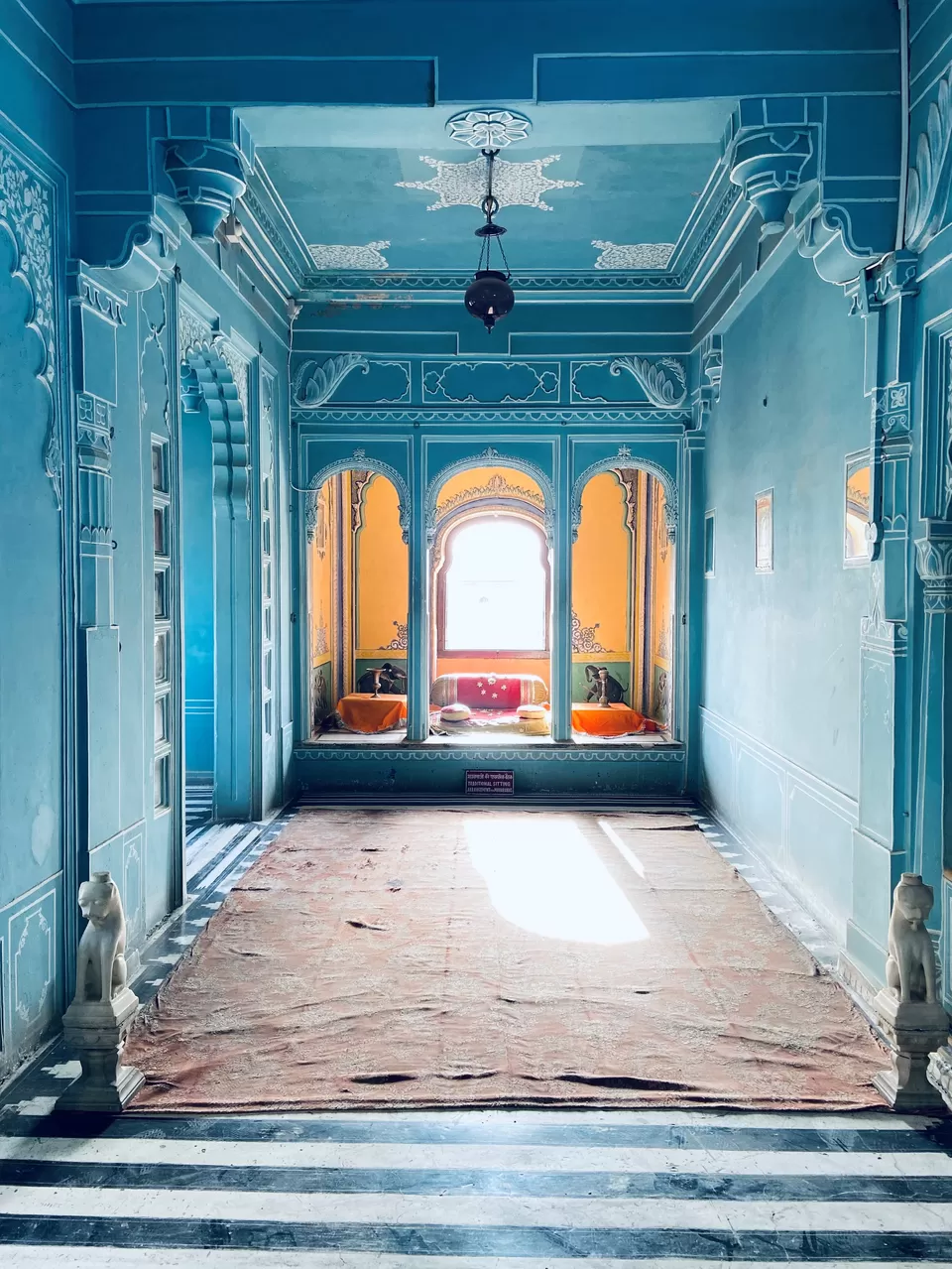 Pro Tip 1: Do not hesitate to spend money on a tour guide for the palace. He will explain every bit of the palace and give a proper tour.
Pro Tip 2: Let's agree that tour guides know the exact picturesque locations and it's just an added benefit. Make sure to visit the palace on Day 1 so that the guide can also help you in providing some local tips and advice on places and you can mend the itinerary easily.
The palace tour can be followed by a sunset boat ride to Jag Mandir. And trust me you don't want to miss this.
Pro Tip 3: The whole palace will take approx. 2 hours to complete and the last boat ride to Jag Mandir leaves at 5 PM. Plan your day accordingly.
Unfortunately, we missed our boat on the same day so we decided to take it the next day.
Now that we had some extra time on our hands, we visited Bagore Ki Haveli.
Located just a few kilometers from City Palace, Bagore Ki Haveli is right on the waterfront of Lake Pichola at Gangori Ghat. The place is well known for its Dharohar Folk Dance Show showcasing different dance forms across the state and is a must if you want a sneak peek into the vibrance of Rajasthan.
Time: 7 PM onwards
Price: INR 100 per person
Places to eat:
Ambrai: The top recommendation from everyone who visited Udaipur and by locals. The best view would be during sunset.
Shamiana: Right on the opposite bank of City palace for a romantic dinner date.
We started our Day 2 with a visit to Monsoon Palace, which was a house to the Maharana Sajjan Singh of Udaipur during Monsoon. Lucky him, he had different palaces for different weather conditions. Though the palace is not as exciting and huge as the city palace, it still provides a breathtaking view of the entire city. To give some additional points, it was one of the locations in the 1983 James Bond film Octopussy.
On our way back, we had lunch at Sun and Moon Café, which again has some great portrait setups.
Almost all rooftop restaurants look spectacular during the night but of course, you'll have to pick a few for daytime also. And don't forget Udaipur is as beautiful in the day as it is during the night.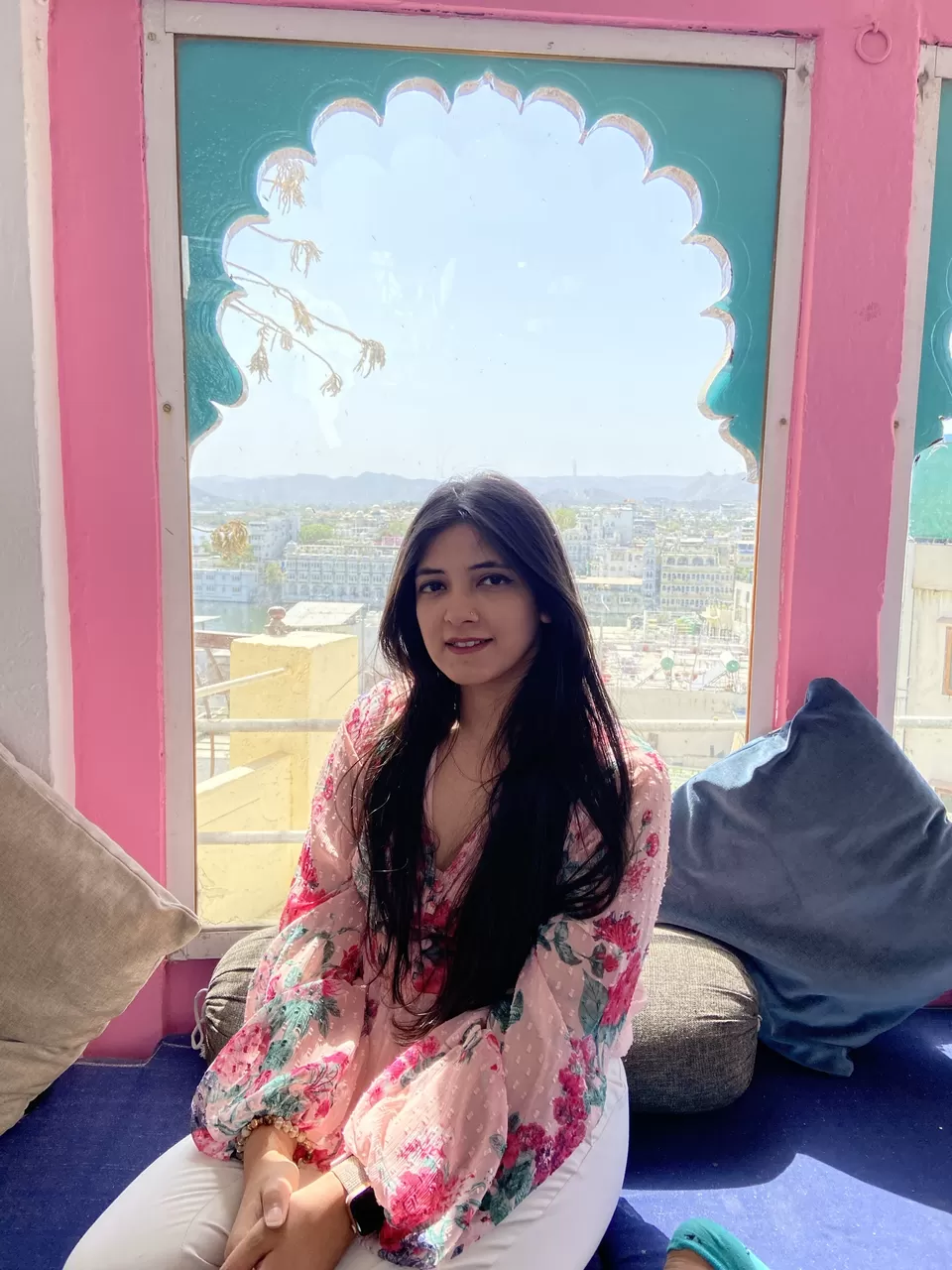 Then we headed to complete our leftover journey on Day 1 at the city palace for a board ride to Jag Mandir.
Jag Mandir is a small palace-like built on an island in Lake Pichola. Often used as a summer resort, this place is mostly used for holding parties, weddings, etc. Once you reach Jag mandir, you can sip on your coffee, beer, or just water awestruck by the beauty of the place and ambiance created with its location in the middle of the lake.
Enjoy the sunset from the Jag mandir park situated right next to it and head back from the last boat at 7 PM.
Boat ride price: INR 800 per person
For the dinner night, we decided to relish the Laal Maas of Jagat Niwas's rooftop restaurant in a candlelight dinner setup.
You can also choose Jagat Niwas as a place to stay in Udaipur.
Day 3:
We started our day with an ariel view of Udaipur by taking a Mansapurna Karni Mata Ropeway. The 4-5 minutes ride will give you a breathtaking view of Pichola Lake, Fateh Sagar Lake, magnificent City Palace Complex, Sajjangarh Fort, and landscapes of Aravali mountains on the other side of the lake. The ropeway connects Sri Karni Mata Temple at Machhala Hill Top and Deendayal Upadhyay Park in Udaipur. After reaching the top point, one has to climb the stair to reach the temple.
On our way back, we made a quick stop to Pandit Ji Pav Bhaji – to fill not just our stomach but souls also with some Udaipur street food.
Later, we decided to take another boat ride on the Fateh Sagar lake – another shimmering lake in Udaipur surrounded by ample street food vendors to satisfy your taste buds.
In the evening, we decided to get some 'Yeh Jawaani Hai Deewani' feels at the Udai Vilas and headed to this remarkable world-class property for an evening coffee. And just as they say, Oberoi Group is known for their sophisticatedly romantic properties and hospitality, needless to say, they did not fail us.
Right outside the Udaivilas, you can find some emporiums with exquisite handicrafts and statues.
Places to eat: After pleasing my eyes and my pocket at the emporium, we headed for dinner to Upré by 1559 AD- another must-visit rooftop restaurant in the city.
Day 4:
While three days are enough in Udaipur, we decided to have an extra day at hand for a relaxed and comfortable trip.
On the last day, we decided to satisfy our shopping needs with some traditional clothes and traditional Rajasthan products. You can get beautiful clothes like block-painted stoles, lehriya dupattas, leather bags, diaries, Kolhapuri, juttis, Jaipuri razai, Bandhej saree, jute bags, kurtas, jackets, and whatnot. We went to the market in Hathipole and small shops near City Palace in Chandpole.
After a wholesome meal at the Soul Café surrounded by a complete view of Lake Pichola, we decided to head back home with a thousand memories in heart.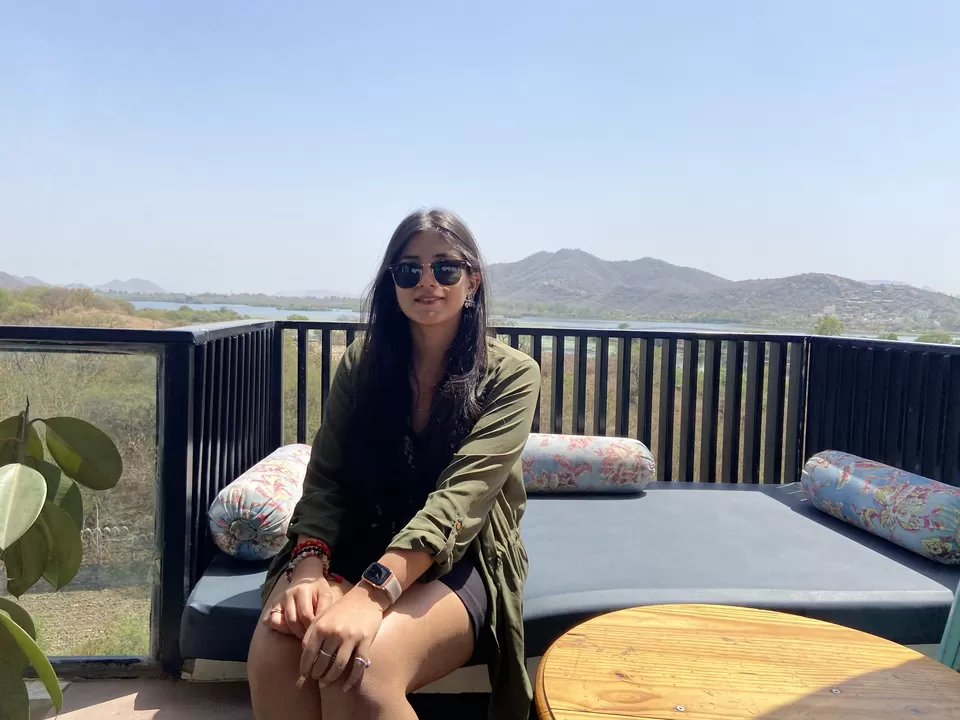 Pro Tip 4: If you have a full day on your hand, you can visit the Chittorgarh Fort - a UNESCO World Heritage Site. A 2.5 hrs. drive can take you to this sprawling fort.
For our trip we stayed at Swaroop Vilas near Fateh Sagar lake. They had great rooms, hospitality and even had their own rooftop cafe - Sangria for some live music.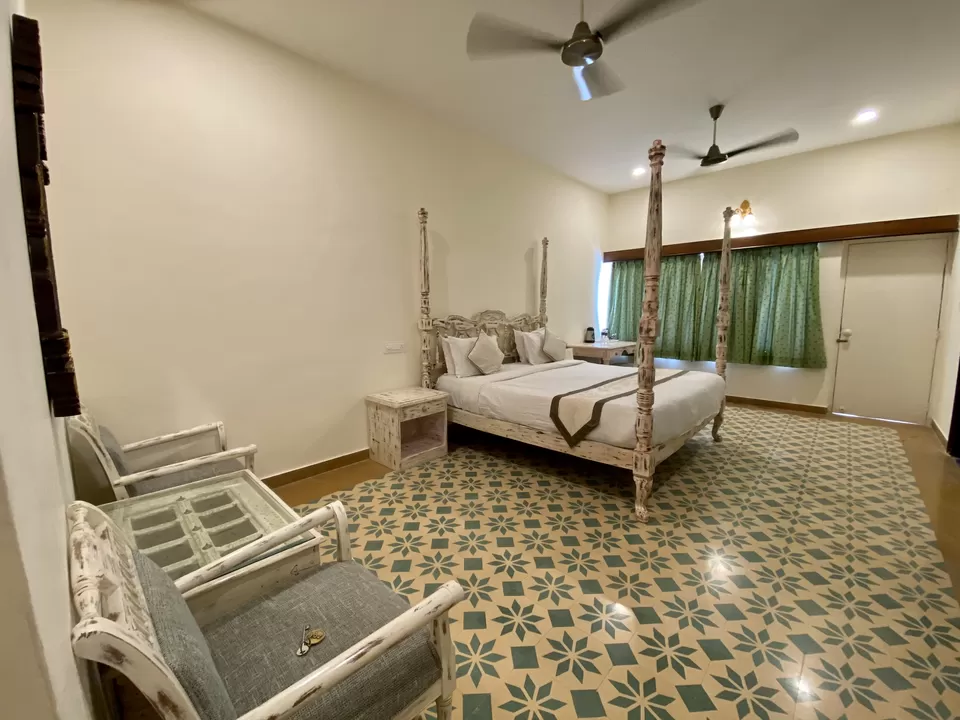 Hope our little and relaxed itinerary will help all of your travelers our there :)