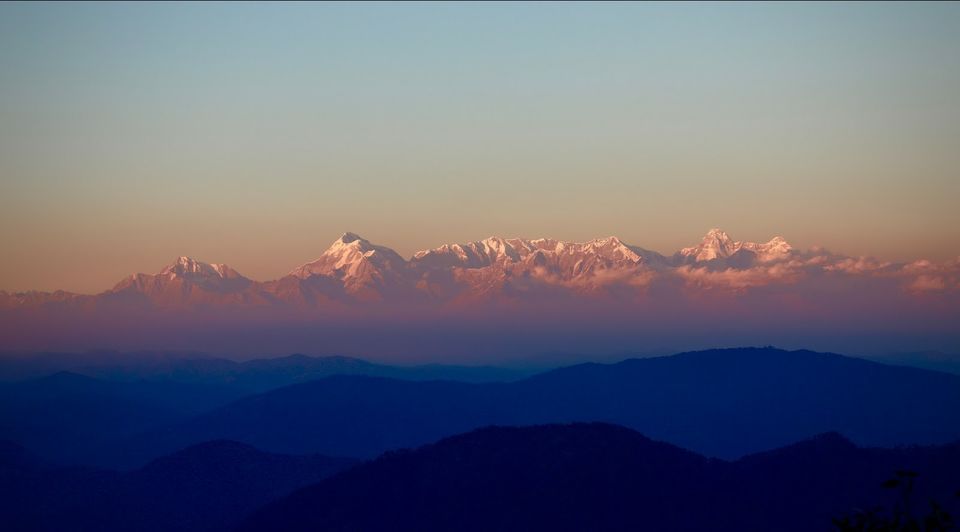 We three people bored from 9 to 5 daily stuff, planned this trip just two days before the journey. Arvind Mishra Sir, Who is Director of Sustainability, LPU. Sugandha Ma'am who is a faculty of LPU and Me, A Bachelor of Fine Art Photography student. We had three holiday in our hand like Friday was republic day and sat-sun day offday. On 26th January we packed our camera gears, sleeping bags and started our journey around 10am by bus and reached Rishikesh around 9:30pm. We went to a River campsite not to a hotel because we decided to test our surviving techniques in tough conditions.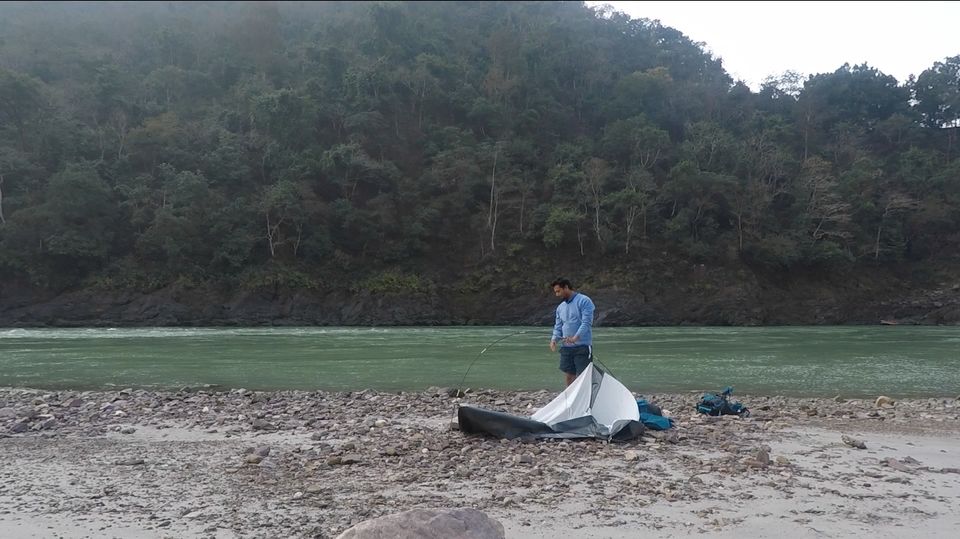 On 27th January, After having our lunch, We took two bikes on rent and started our ride to Chopta which was 220km from Rishikesh. The road was very dangerous with high slopes and sharp curves. Due to traffic, low temperature and baggage in our back, we hardly able to manage our speedometer 20kmph to 35kmph.
At night, around 11pm we were about to reach Chopta. But in a tea stall, some local people advised us to stay somewhere for the night because it was too dangerous to continue because of heavy snowfall. At that time temperature was around -5'c to -7'c, Before 15km to reach Chopta we decided to stay somewhere but we unable to find any stay. Than we went inside a roadside Dhaba, Parked our bikes and asked for tea. after having tea when we came out to collect our baggages, Literally our bikes seats were frozen. We opened up our sleeping bags and tried to sleep.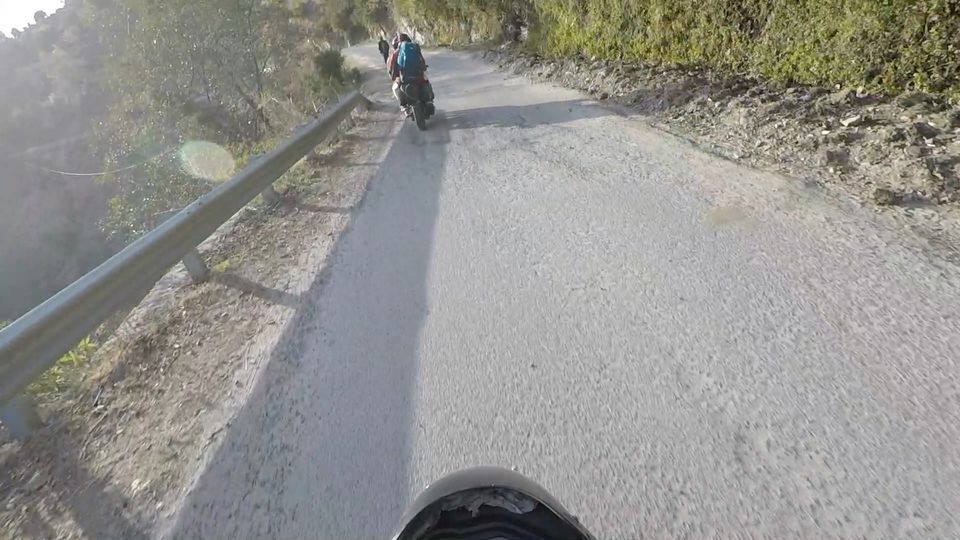 Next day morning we decided to cover next 15km by walking. We all were hungry, tired, even after that with 15Kg Backpacks, Camera gears, we started trekking around 6am in the morning. We had nothing to eat, After 5km we found a small tea stall where we had some raw eggs, Maggie etc.
We started walking again, the place was beautiful. Far away from modern man made civilisation with no electricity connection, innocent faces refreshed our minds. In last three kms we came to know that we forgot to fill up our water bottles. Than we put some snow in our empty bottles and kept it inside our vests to melt it by our body heat.
Around 1pm we reached destination. We all were hungry, My body was severing due to cold and lack of energy. Some how we managed to eat some Parathas and Rajmah Rice. after some time again we started waking back...
Luckily We got a pickup van with some good company. It was like a jackpot for us. It saved our energy, we got time to rest because same day we had to return to Rishikesh. And after two hours We reached that Dhaba where we parked our bikes. 
While walking, the song-
Ghumein Ghumein Banjarey,Ghumein Galliyan Yeh BechareDon't Know Which Way To Go,Aage Hoga KyaHey..Hey..Hey..
became Anthem for us. 😀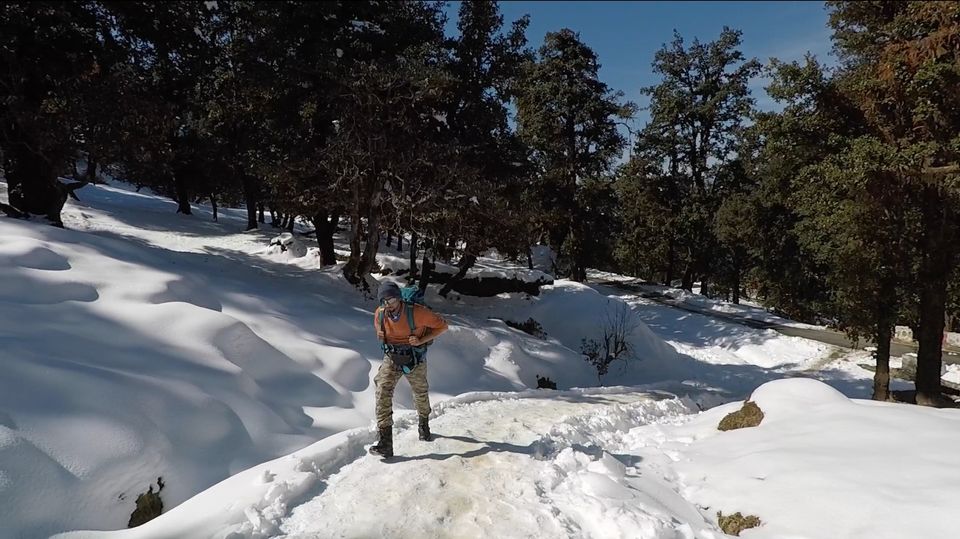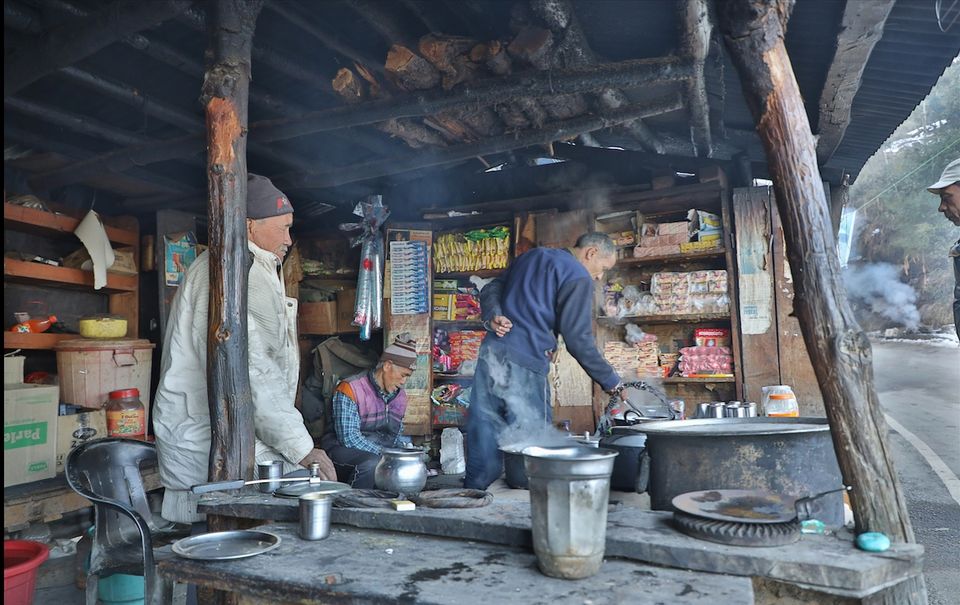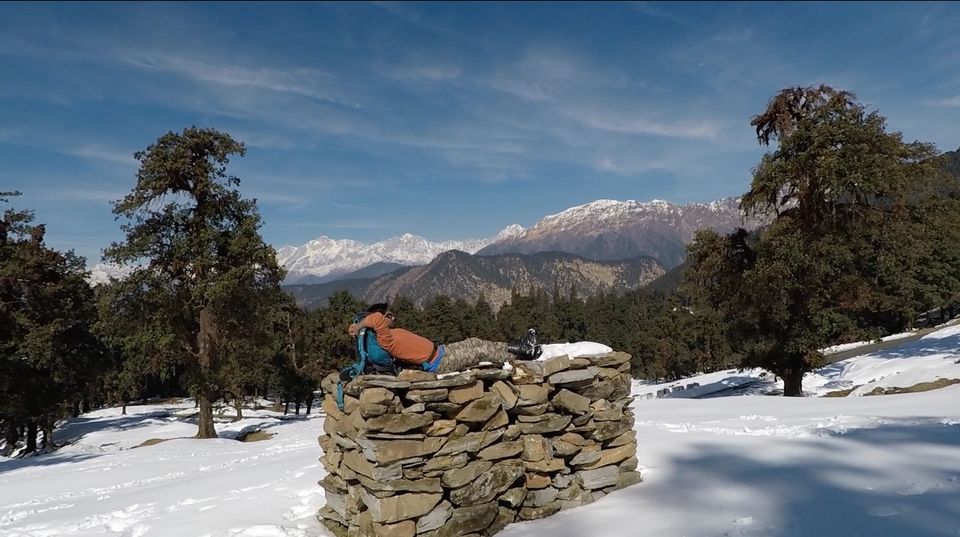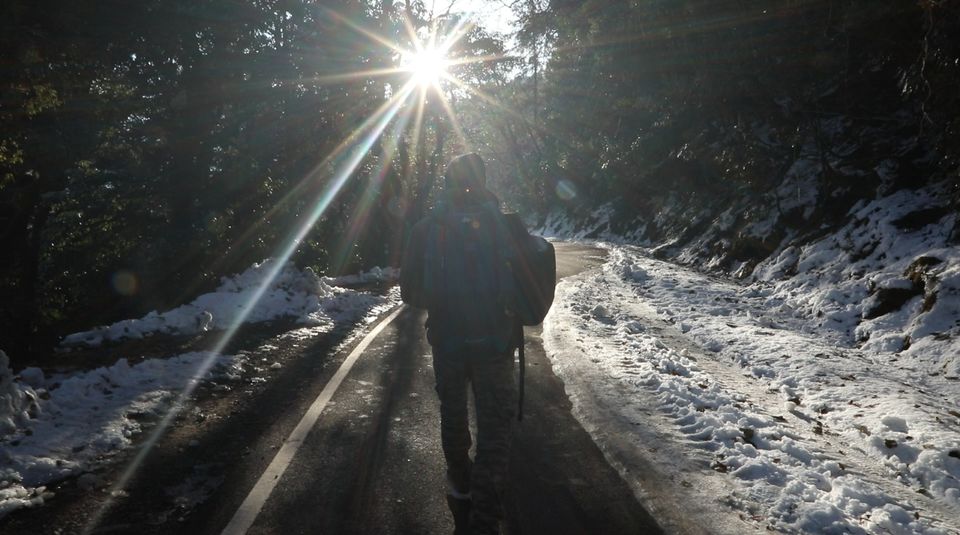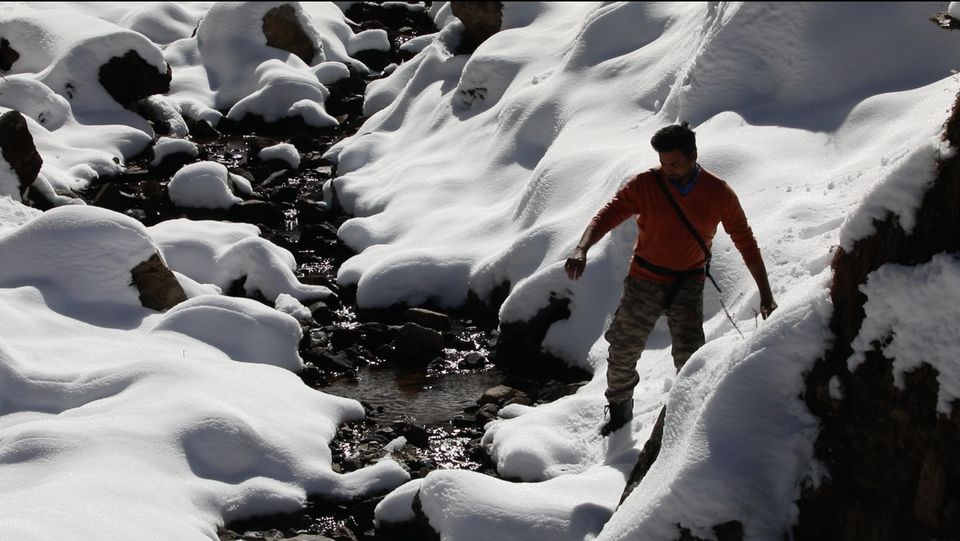 At 4pm, We packed up our stuff and again started our ride to Rishikesh from Chopta. Again we were riding in extreme cold with heavy bacpacks and our destination was 220km away from us. In the middle, our hands and legs stopped working. Suddenly we saw some wooden box in a roadside stall. We burnt those boxes to warm up ourself.
After 12hours of riding through mountains, on 28th January Finally we reached Rishikesh around 4am. We sat in the bank of the river Ganges and waited till sunrise........