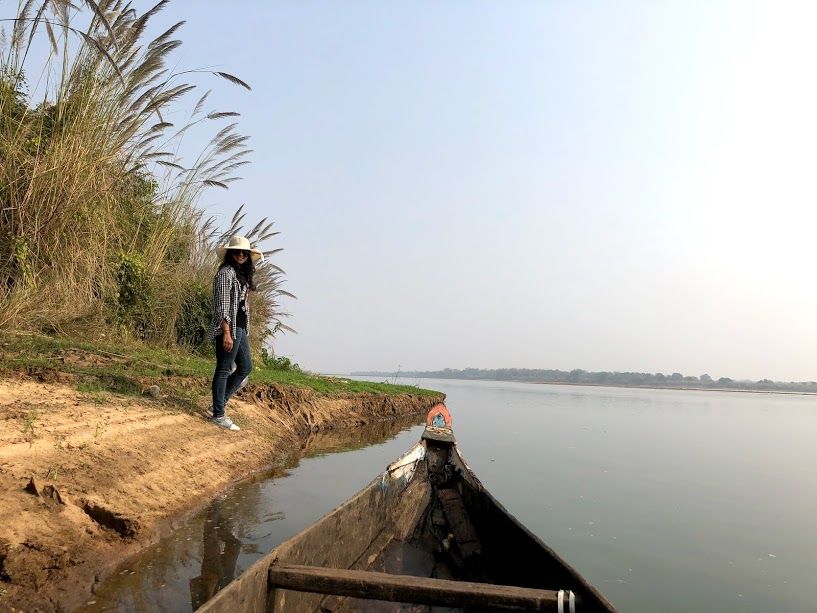 Have you ever wished to have an entire island to yourself?
Just bathe in the glorious sunshine amidst the cold winter breeze, in a desolated island with a picnic basket filled with super tasty junk food and your favorite bunch of people around?
Also, to reach there you have to row the boat yourself with a centuries-old ninja boating technique which took me no time at all to learn (okay, just kidding. Took me quite some time). The oar was just a long ( and another short) bamboo pole. It had no paddle or anything. And you have to sort of push the sand bed back with each stroke to propel the boat forward. (Giving you pro tips here. Sshhh!)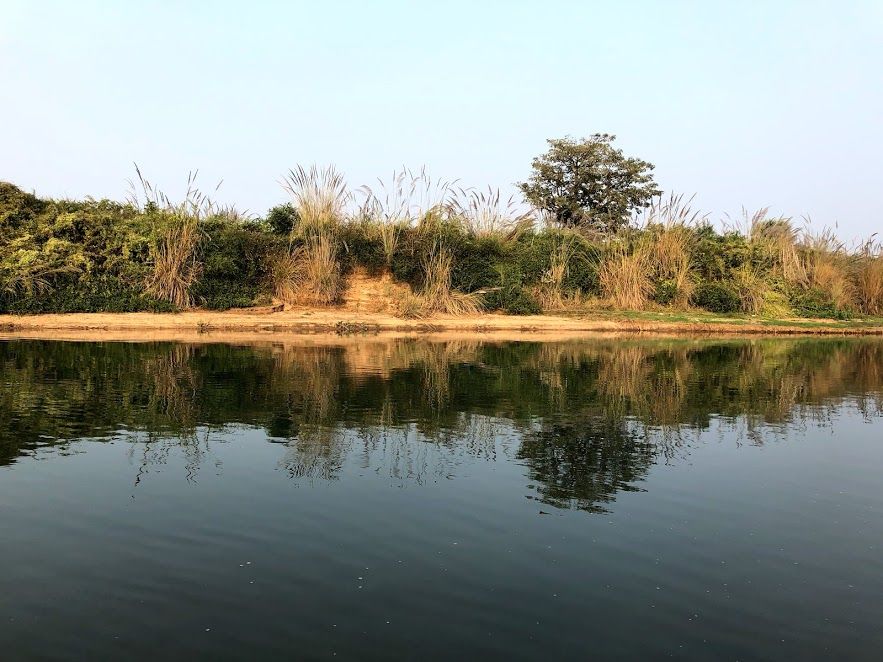 In the middle of the mighty river Mahanadi, sits this unnamed unknown island which is a 30 mins boat ride from the banks of Cuttack. Totally unexplored there are no public boats to this place. You have to take a private boat to this absolutely cute little place. To hire a private boat from a fisherman, it might take somewhere between 150-500 rupees depending on how long you want to hire it. We hired for around 4 hrs for 400 rupees. (Depends on your haggling skills, and ours sucked as evident.)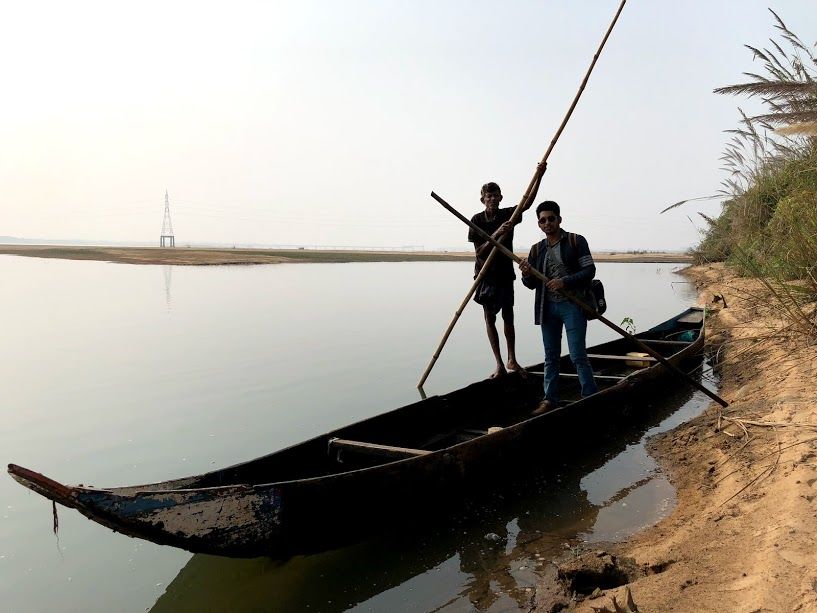 It was a lazy winter afternoon. The slow hand rowed boat created relaxing ripples with each stroke. Getting stuck every now and then when the water was really shallow. We could see the sandy bed and our silhouettes on it. The luminescent sunlight casting its great hue on the reflecting water surface and the cacophony of the cranes, it was a sight to behold!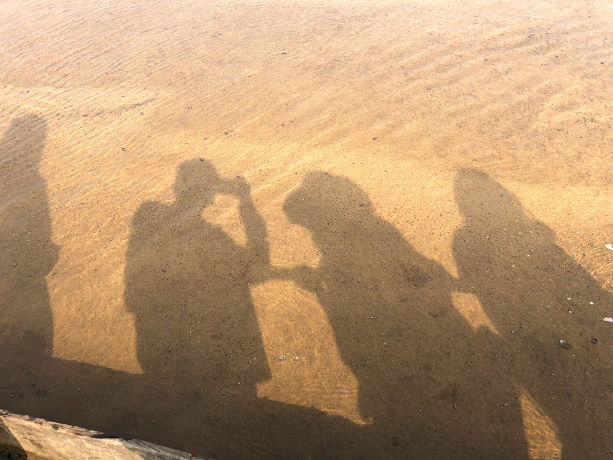 On reaching the island, we had to figure out where to park the boat and how to go up. As it was uninhabited, there were tall wild prickly shrubs barring entry. Finally, we found our access and then roamed around to find our niche. We enjoyed our lunch with good music in the background (thanks to portable speakers and 4G internet on barren islands!)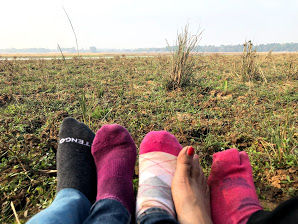 Further exploration made me think that this place resembled the savanna grasslands. I plucked a few wild berries, tried to spot fishes, and just enjoyed the leisure of the noon far far away from the hustle of the city.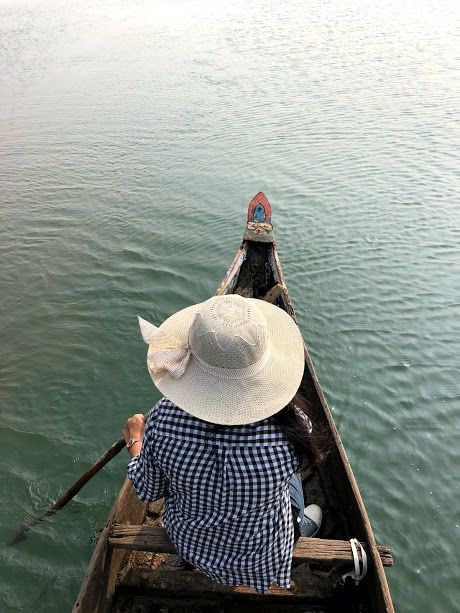 While returning back, we witnessed a glorious sunset while rowing the boat. Again hearing the cacophony of birds, louder this time. As the birds must have been pretty cheerful owing to the fact that it was evening and they were returning home too.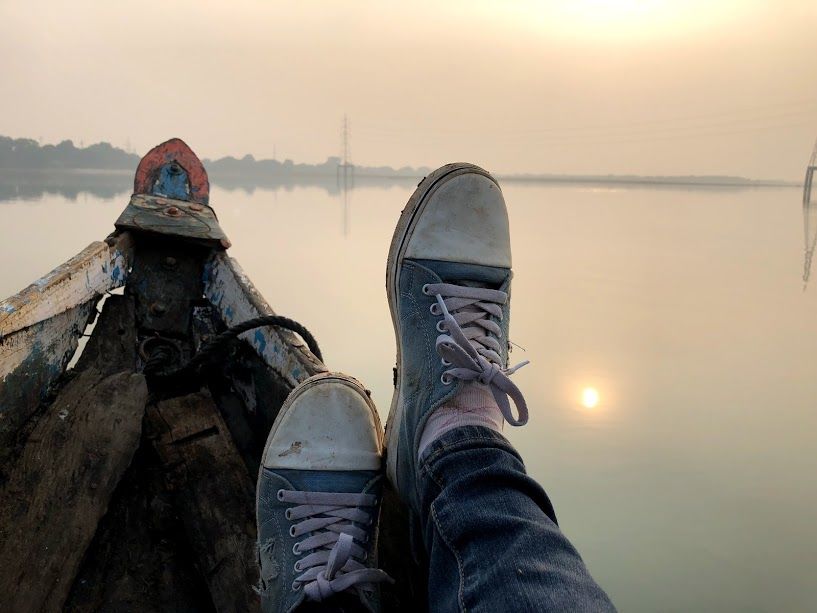 P.S - I'm a selfish person and wanted to keep this island a secret. To preserve its pristine form. So if anyone ever goes there, kindly do NOT litter or turn this little haven into a disaster!