I was scrolling through the list of places to stay in Udupi as it had been for long in my list of places to travel.
I came across an Airbnb property called the Riverside. It is the highest rated Airbnb in Udupi which made me more curious to check it out. When I tried to google it up, I discovered that its entirely serene and situated amidst the coconut plantations little secluded from the Udupi main town. This added to the excitement.
Escaping from the hustle and bustle of the corporate life, we decided to spend the weekend in the Riverside, Udupi and so boarded a bus from Bangalore Friday night and reached Udupi early morning on Saturday.
To our surprise Mr. Aldo the host of Riverside came to visit us in person near Santhekatte. We boarded an auto from Santhekatte to the property for about 150 bucks. On reaching the property, he showed us around, mentioned the dos and don'ts and everything that we need to know during our stay there.
It was early morning and usually the best time for photography (I love landscape photography) so I flew my drone and decided to quickly get a few shots of the property and the surrounding Suvarna River.
Since we travelled overnight by bus, I couldn't sleep properly and decided to take a quick nap because sleep is important 😅.
After the quick nap, we had to skip breakfast as it was late and straight away headed for lunch. Mr Aldo suggested Thimappa Hotel for fish meals - the best and the cheapest fish meal you can have in Udupi.  After the lunch, we went to Arun Hotel near Kodi bengre beach to have the famous Todi. We also explored around Kodi Bengre beach for a short while.
Then we decided to visit Kapu beach - specially the light house. Kapu beach is one the most beautiful beaches in Udupi and is a must visit spot.
It was getting really hot and humid in the afternoon so returned to our room. In the evening we really didn't do much, just sat around the river side and enjoyed the cool breeze and the ambience.
We cooked dinner for ourselves in the room as it had a kitchen and was properly stacked with vegetables and stuff. We went to bed early cause next day early morning we had a special plan.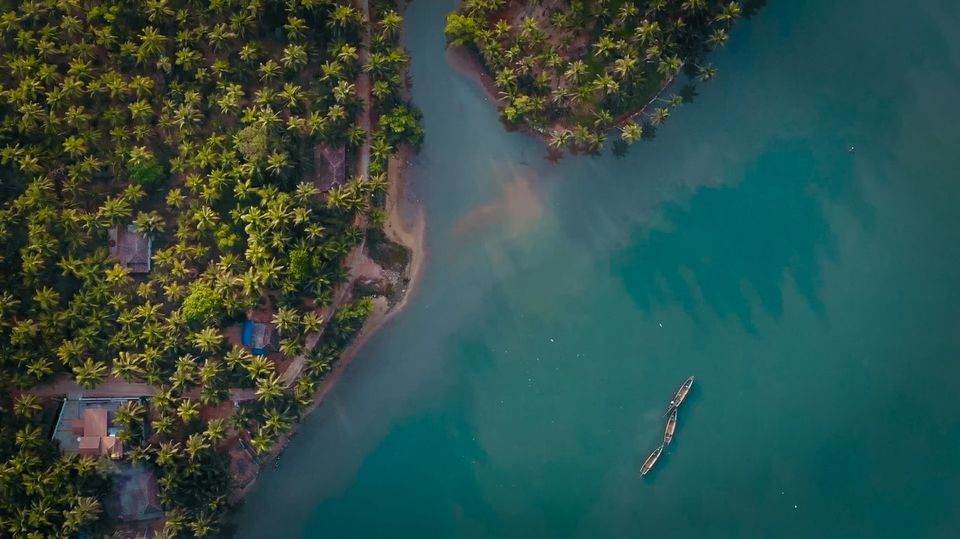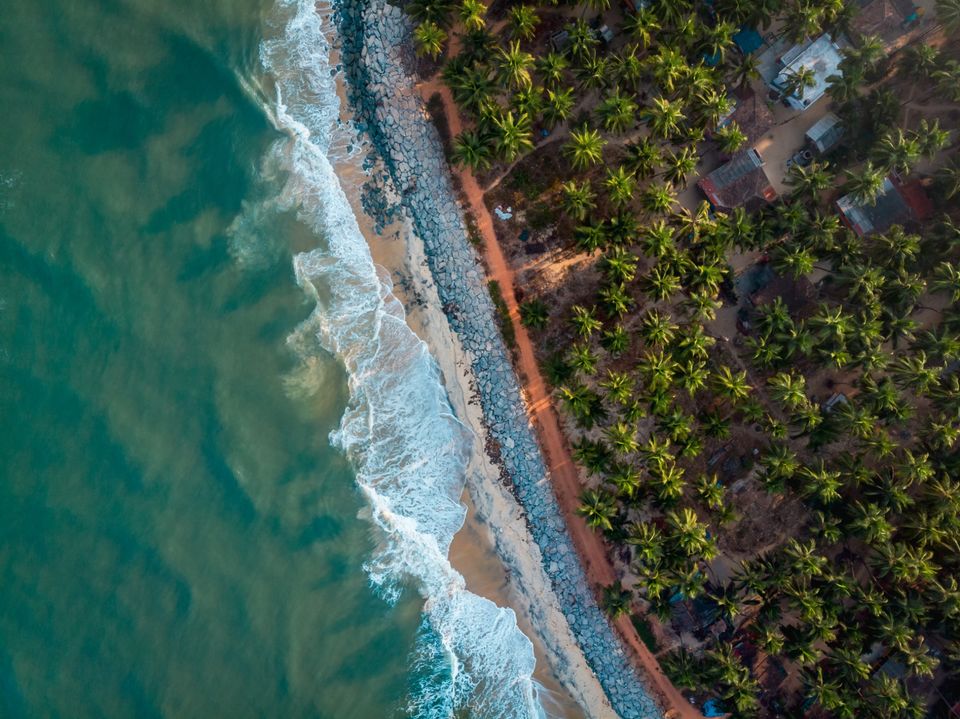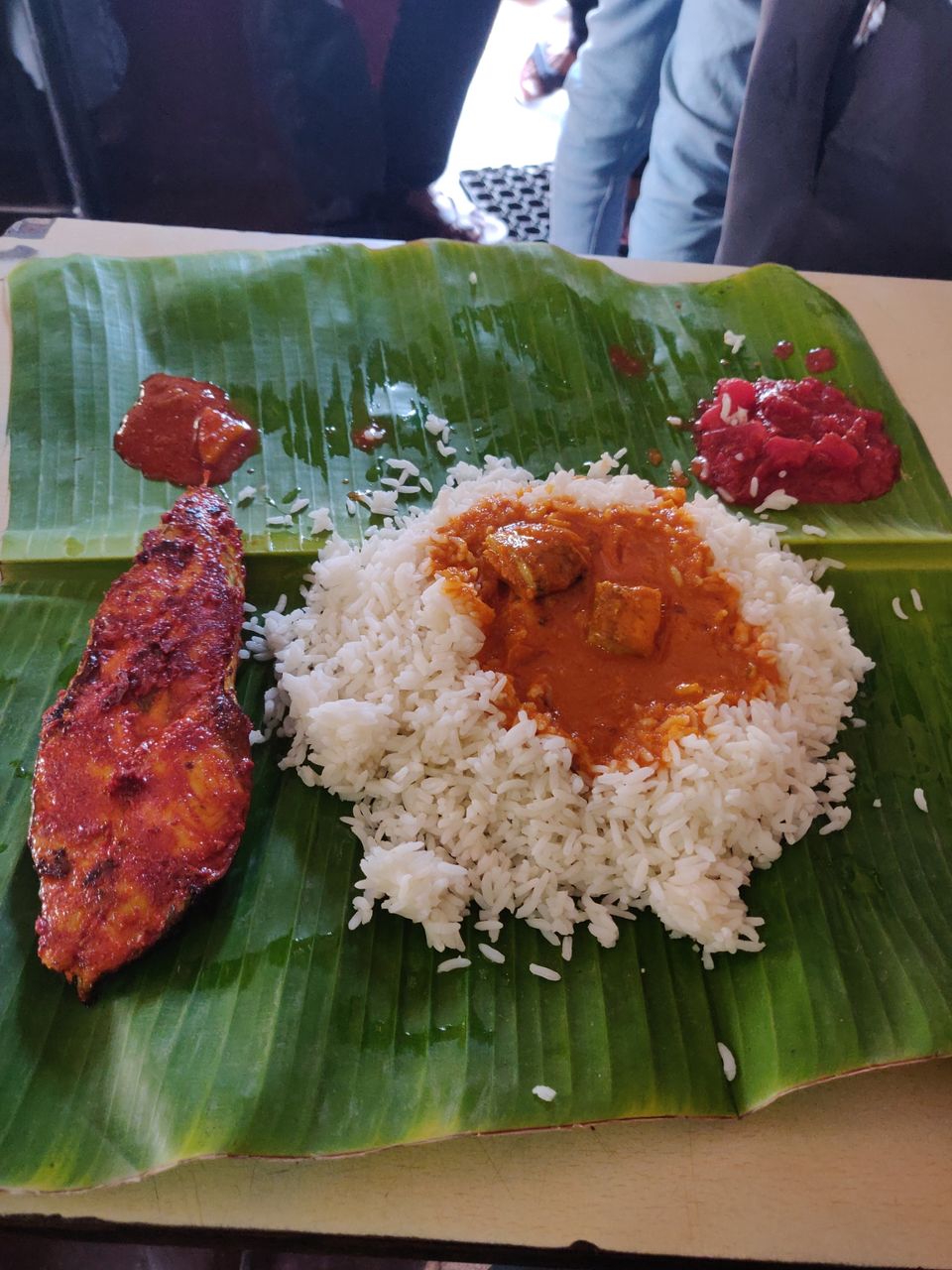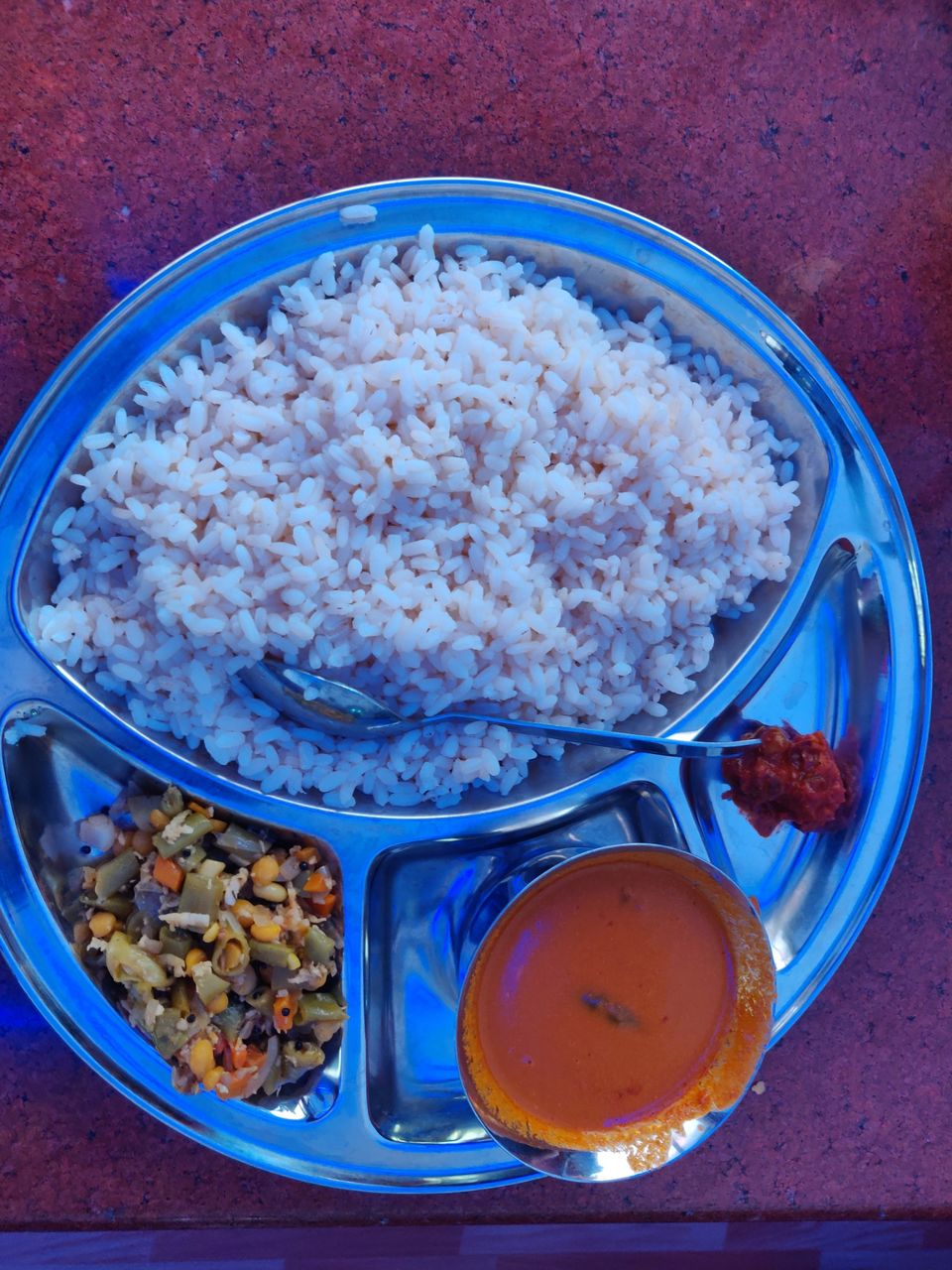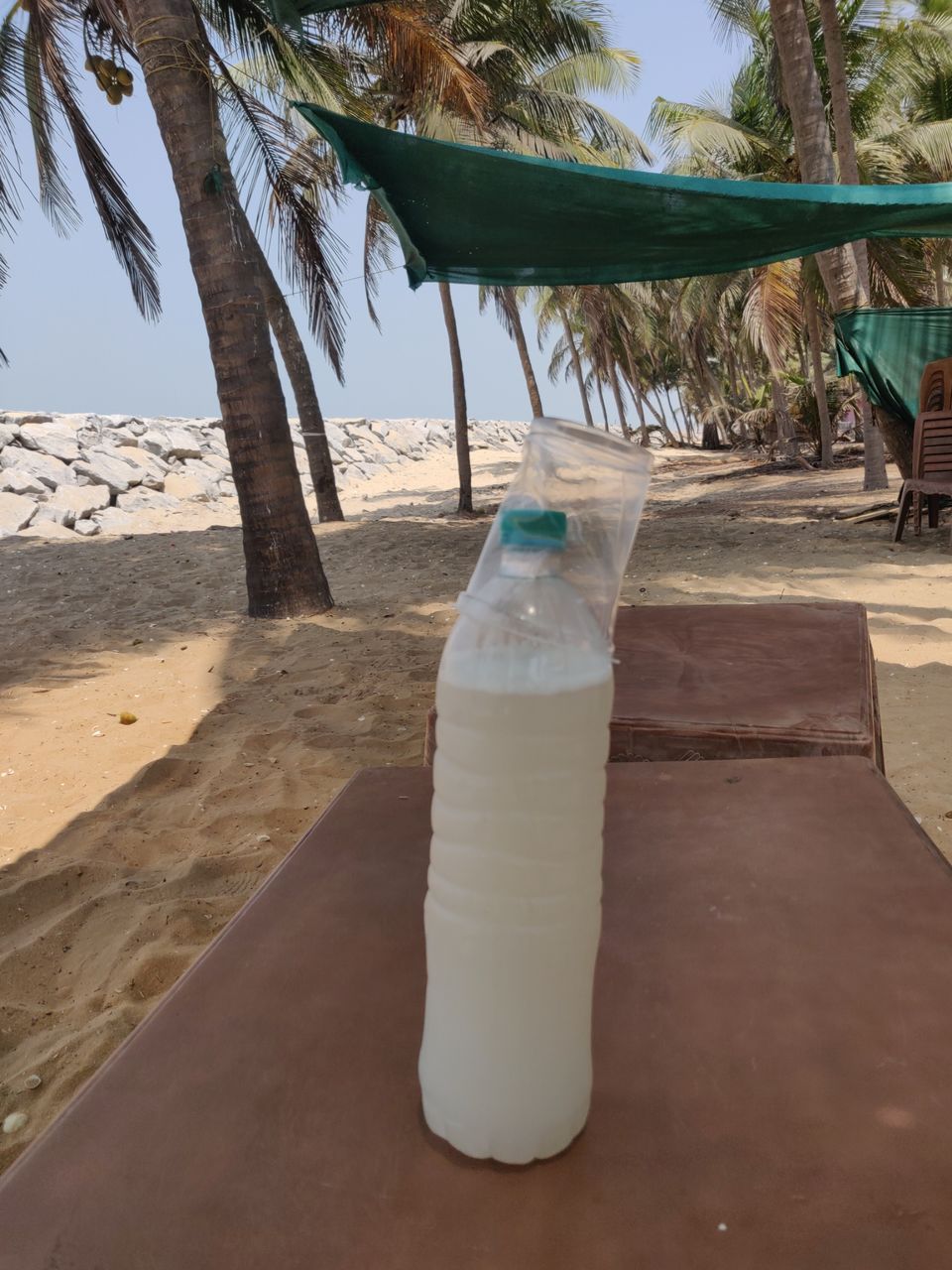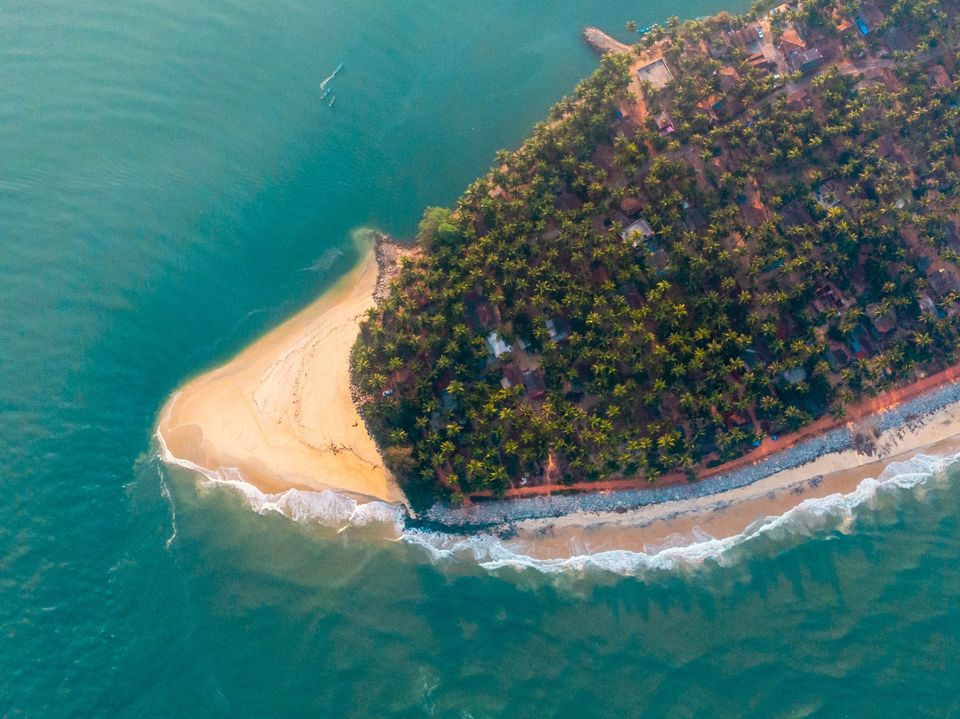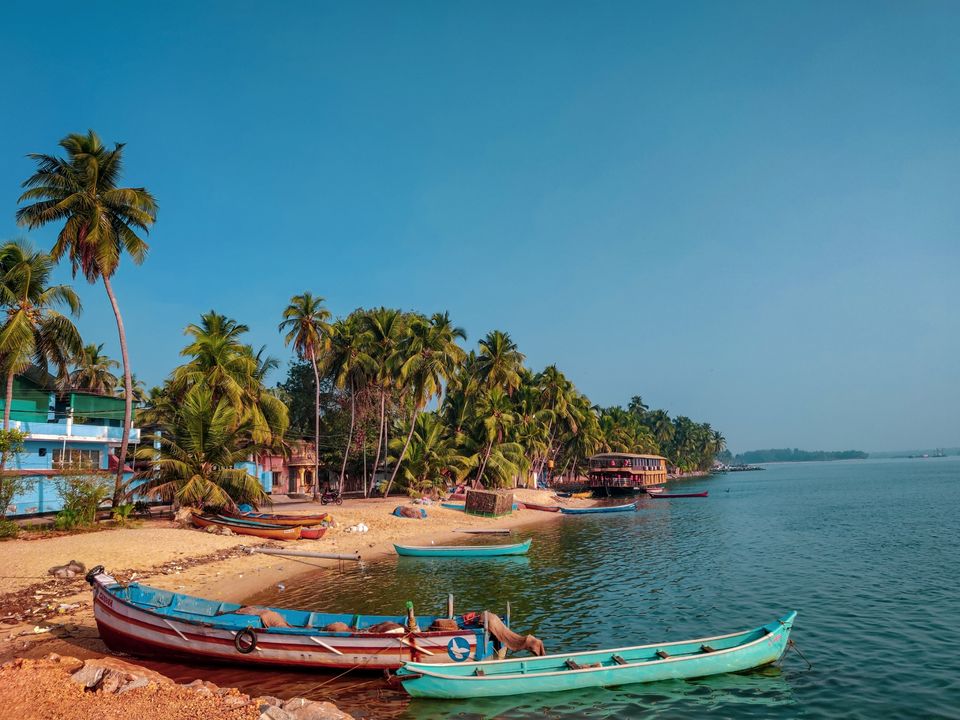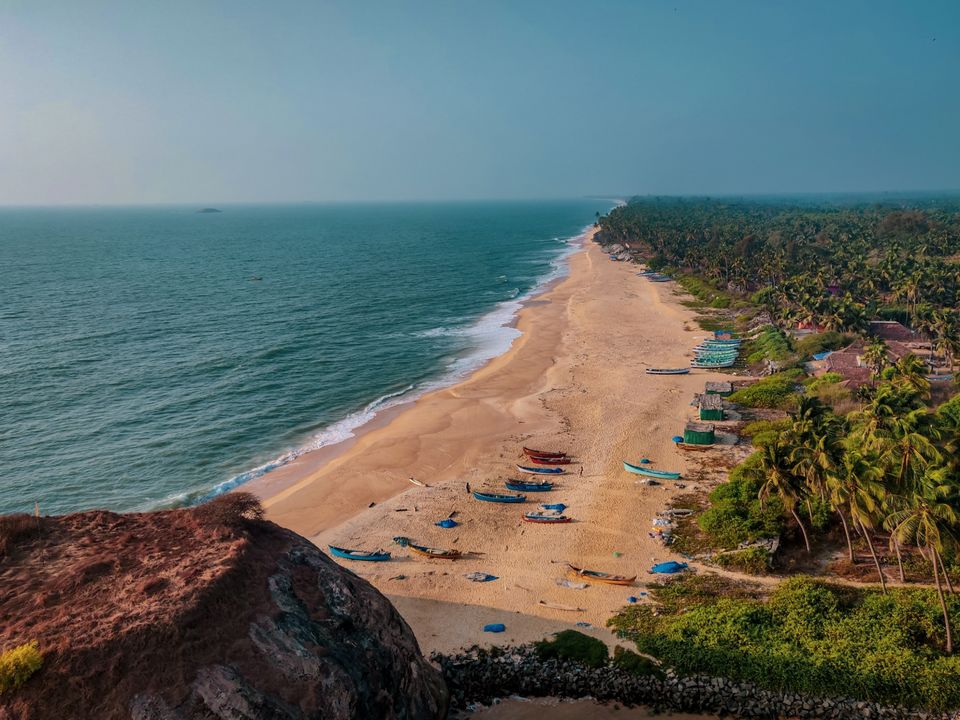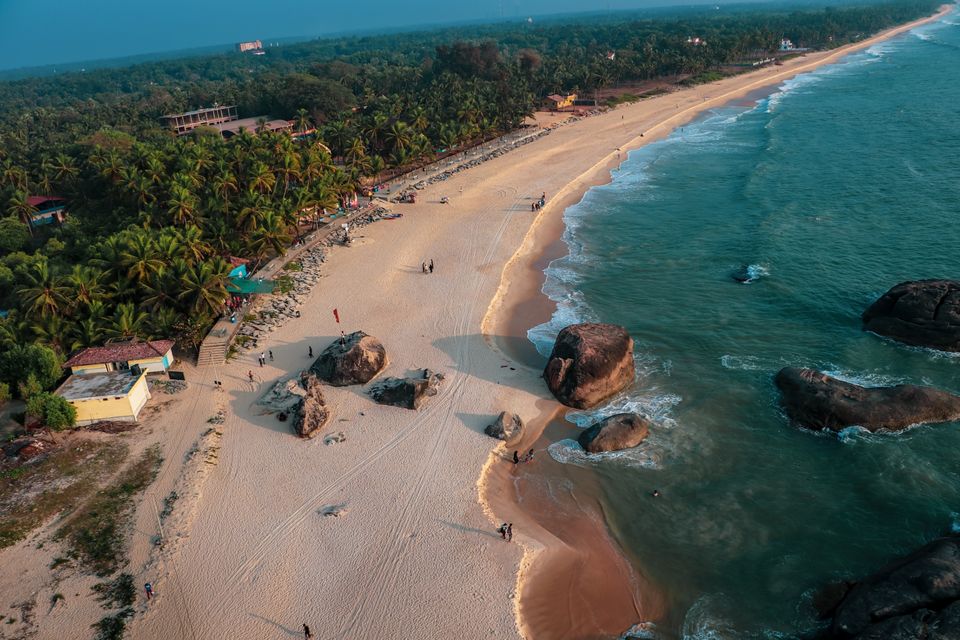 We woke up at 6 am in the morning and got ready by 7 am for the special plan. Mr Aldo had arranged a boat ride for us through the Suvarna river and exploring Udupi on water. I had no idea how fun this was going to be. It was a 2- hour boat ride covering No Man's island, the private lagoon, Hanging Bridge and the Delta point of Kodi Bengre beach. Delta point is where the Suvarna river meets the Arabian Sea and is so far my favorite spot in Udupi. The boat ride exposed us to some amazing flora and fauna. We saw mangroove plantations too. We were even lucky enough to catch fish by bare hands during the boat ride as the fishes were jumping on the waters.
I highly recommend you to explore Udupi via this boat ride as it takes you to a couple of offbeat places and offers you certain view points not accessible by roads.
After the boat ride, we went around Udupi to have breakfast in local Udupi hotels. Udupi is famous for its vegetarian restaurants and you can find a number of such restaurants in Bangalore.
We returned to the room after breakfast and decided to switch on the music system and have some fun time.
For lunch, I couldnt resist myself and visited Thimappa hotel again for Fish meals. That meal is so so delicious I just couldn't get over it. After lunch we decided to spend some time in Malpe beach and see the sunset at the Malpe seawalk.
We decided to visit the famous Krishna Matha in the evening, listen to the Aarti and get into the vibe of that place. We had our dinner at Mitra Samaj - famous for Dosa and Goli Baji.
We rushed back to our room as we had to board the bus at 10pm from Udupi service bus stand.
We returned to Bangalore Monday morning and thats how the trip ended but with a lot of memories.
I have uploaded a Youtube video on this entire travel of Udupi (Just search for "I am out of office Udupi" in case the link doesn't work)
https://youtu.be/Akb1nQQxQuU
You can connect with me on Instagram @i_am_out_of_office.