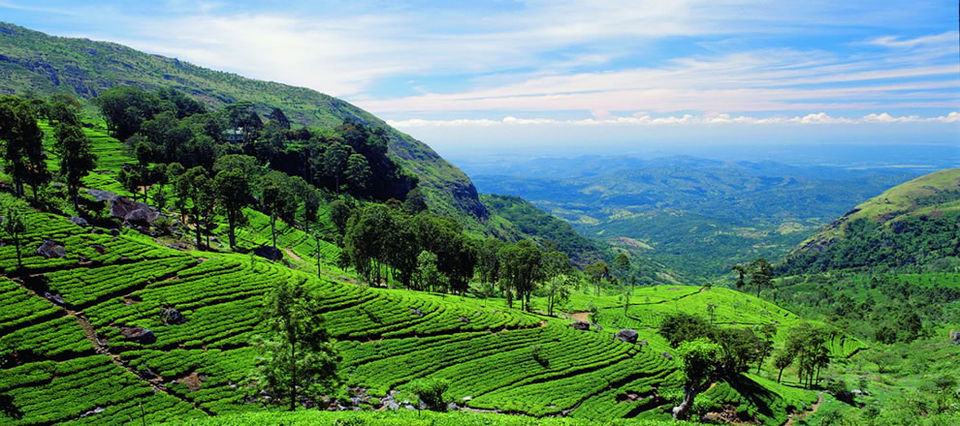 "She could smell the pages. She could almost taste the words as they stacked up around her."― Markus Zusak, The Book Thief
There are certain books that stay with you long after you have read them. The Book Thief has been one of my favourites from the hundreds of books that I have read till date. True to the quote mentioned above, one of my favourite childhood memories is going into my local library and sitting for hours going over the stacks of books that surrounded me. While I was lucky enough to have access to this bundle of knowledge, there are very few lucky ones who can experience the magic of this treasure house of knowledge especially in the interiors of our country.
Located around 36 km. from Darjeeling is a local school teacher trying to overcome this challenge through a library called as the Book Thief Open Library. Srijana Subba, a teacher of Pokhriabong Girls' Higher Secondary School near Darjeeling is making this space popular in her own unique way. Inspired by reading the book the Book Thief, she wondered how the world would be if everyone could engage in this wonderful activity without any restrictions on them. In this wonderful book set in the background of World War II in Germany, the protagonist of this book is fascinated by the power of words and ends up stealing books from mansions and bonfires. The idea of young minds having access to such a beautiful world of books rather than engaging in anti-social activities made her take the next step towards creating this space.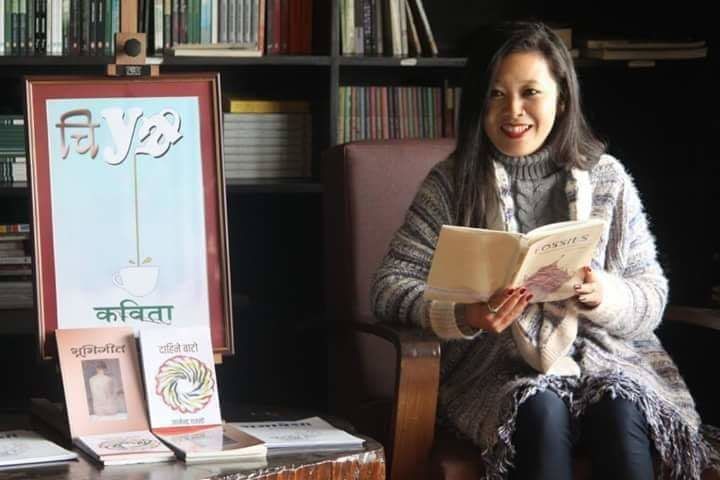 Like many other bibliophiles, it was Subba's childhood dream to open a library to share this habit with others, especially younger children. In a world where a lot of younger children are exposed to substance abuse and other such adolescent problems, she saw this as a way of giving back to them through a small attempt to solve this in her garage.
The Nagari Farm Tea Estate houses around 20 hamlets with 40 families housing in each of them. Even though previous attempts had been made to start a local library in this area, the lack of proper management made them close soon. Subba though is keen to keep this initiative going. Started in 2016, this library is made entirely of waste materials such as old modified jeep carriers and bicycle parts to function as magazine racks and newspaper holders. She has even stacked up her old dysfunctional bridge to now stock books.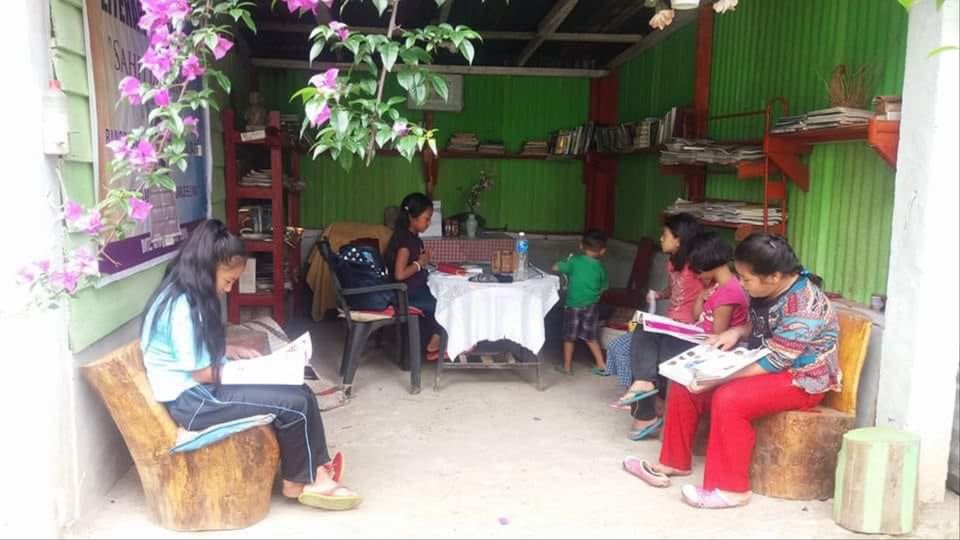 Having authored a collection of poems called Fragments in the past, Subba is passionate about getting other authors to also contribute books from various genres in English and Nepali for the library. Consisting of genres such as general knowledge, fiction, religion, non-fiction and even fairy tales, this library now hosts over 500 books loved by not just children but also adults and senior citizens.
With a dream of opening this world of imagination and possibilities for children from smaller settlements who do not have the advantage of studying in larger places, Subba hopes to nurture younger minds for a brighter tomorrow!
Do you have any such inspirational stories? Write about them on Tripoto.
Check out videos and more on Tripoto's YouTube page!