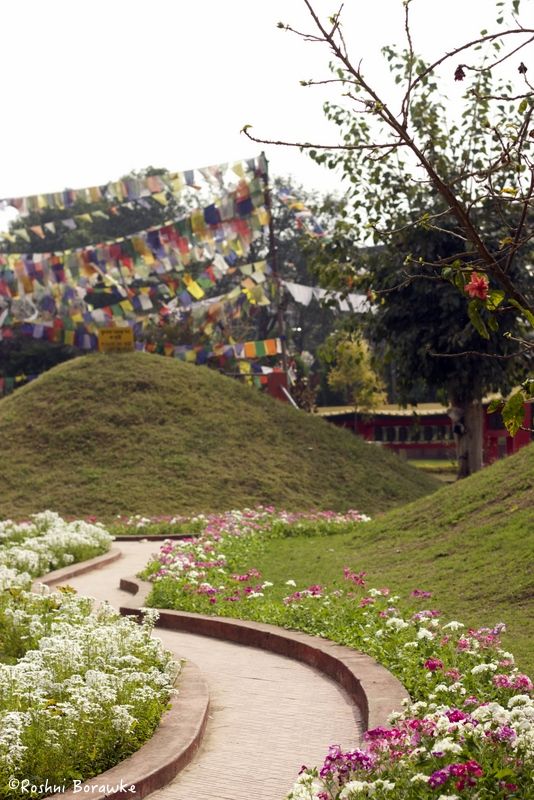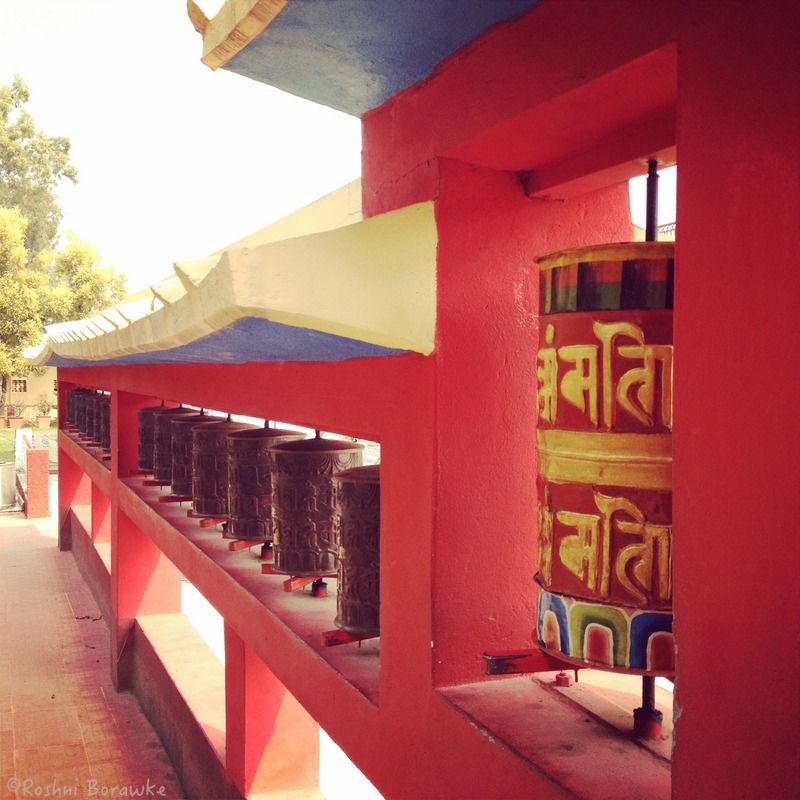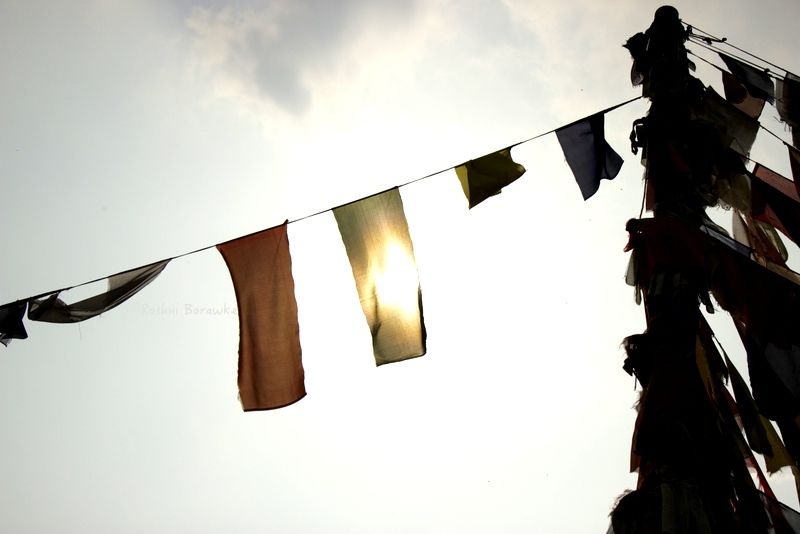 My first visit to a monastery ever! I was so excited all the way and then to be there. The Rolling Stone Monastery in Dehradun is a huge property right in the city itself. I spent about half a day there and here is my photo story:
The larger than life statue of Buddha at the Rolling Stone Monastery in Dehradun - Gosh! I was overawed.
The environment in the monastery is so calm and fells like time is standing still. The colourful landscape with green hills, pretty flower plants, the artistically put up prayer flags, the beautifully carved and painted Stupa. Being in a monastery is like being in any places of worship. It's the positive aura you catch here. It solaced me - made me feel at peace with myself.
Prayer wheels
Prayer flags.
The most charming part was everyone here found their peaceful and private spaces. Unaware of the world around; these boys making music, young couples sitting on the garden benches and grass dreaming about their future, some people like me visiting for the experience of it and lot's of cute little monkeys running around sometimes to drink water from the garden taps or just because they were happily playing among themselves. And you must know these monkeys like their privacy equally - one of ém almost pounced at me for clicking him.
The Stupa: It had 3 floors here that depicted 3 different stages of Budda's life. The inside walls are painted beautifully with bright colours; especially the use of gold paint in the mist of bright shades of green and blue (with others) made these walls come to life. These are also prayer halls/ spaces.
Stupa Doors
Godess Tara.
Monastery (Vihara)
The Rolling Stone Monastery in Dehradun has a little corner dedicated to Tibetan shops and cafe's serving authentic vegetarian food. I love Momos. I look for them every place I go. We had these delicious Momos and Thukpa too but my mind wished for the food that I was served at the home I was in Doon.
More travel memories captured in my lens and my mind coming up soon...