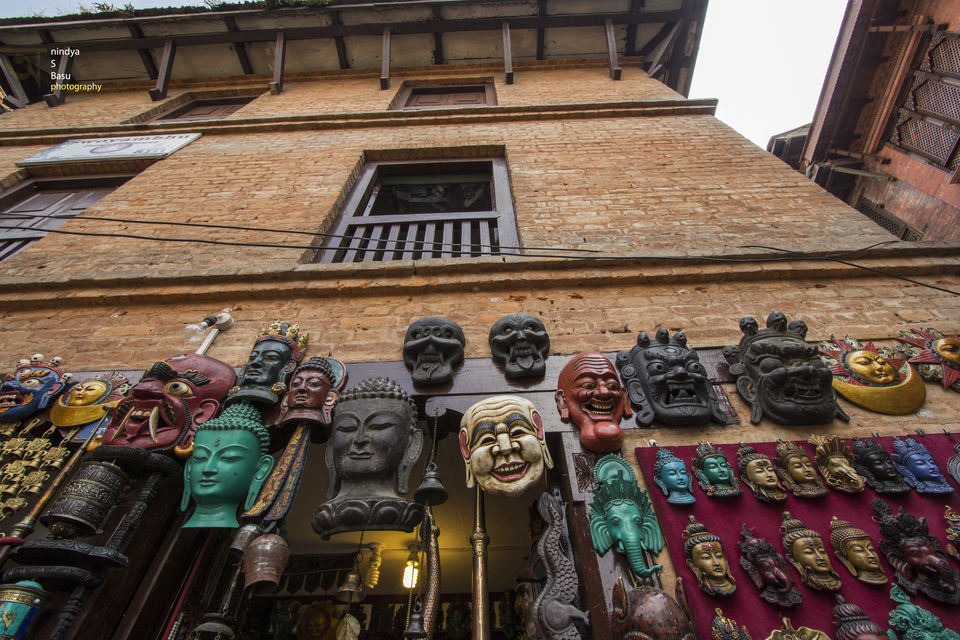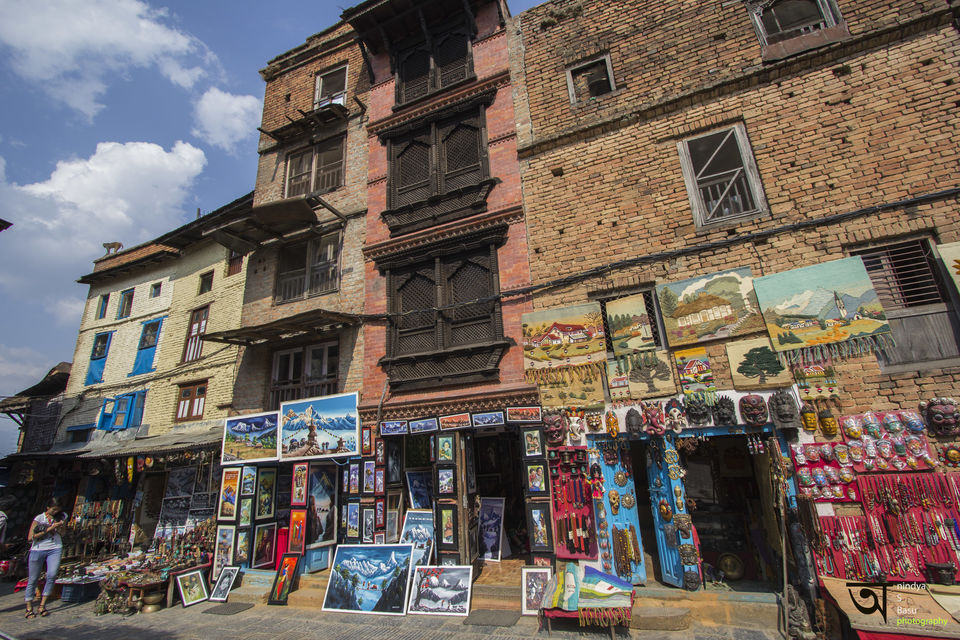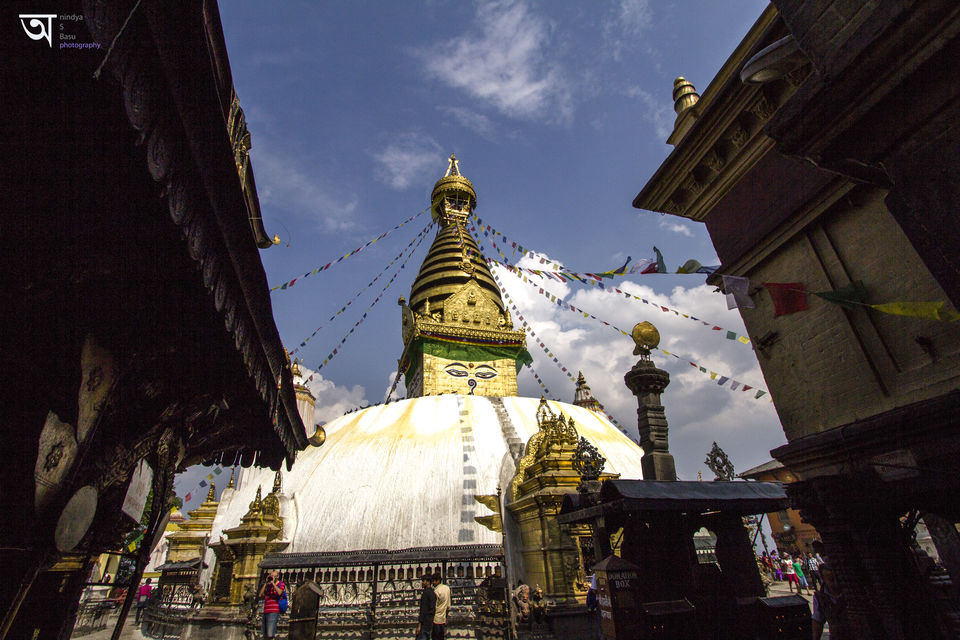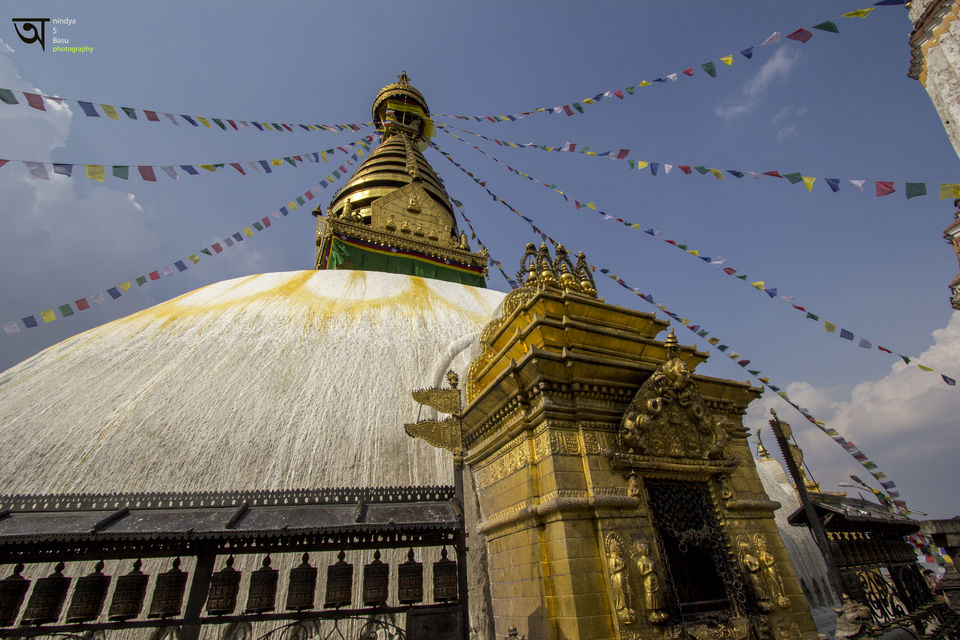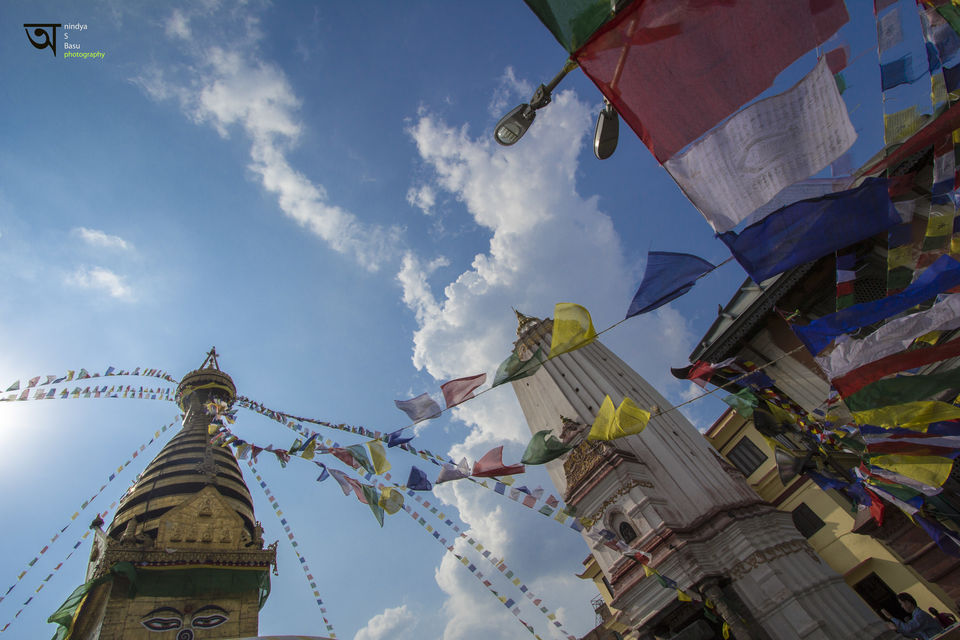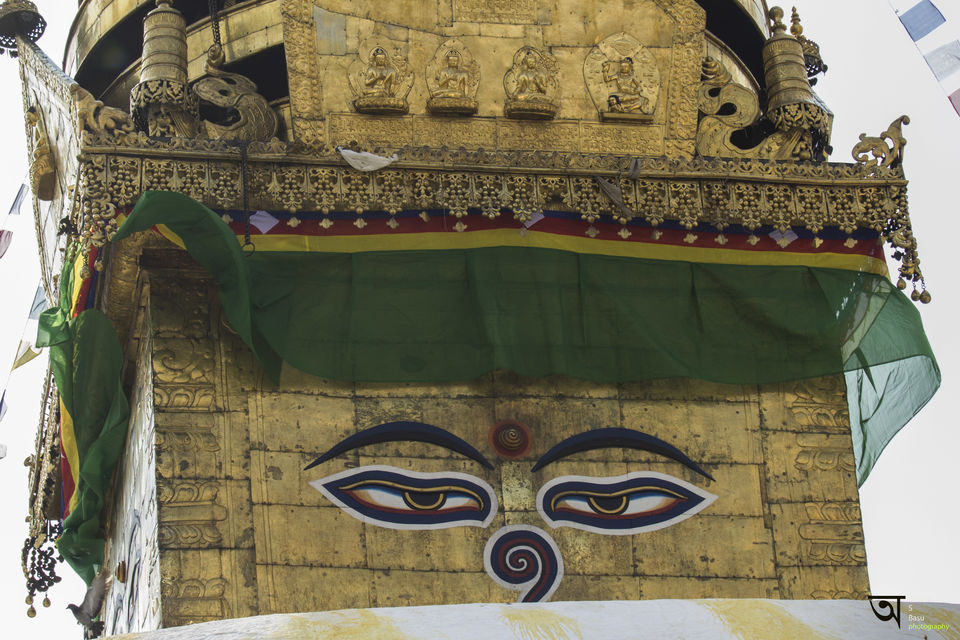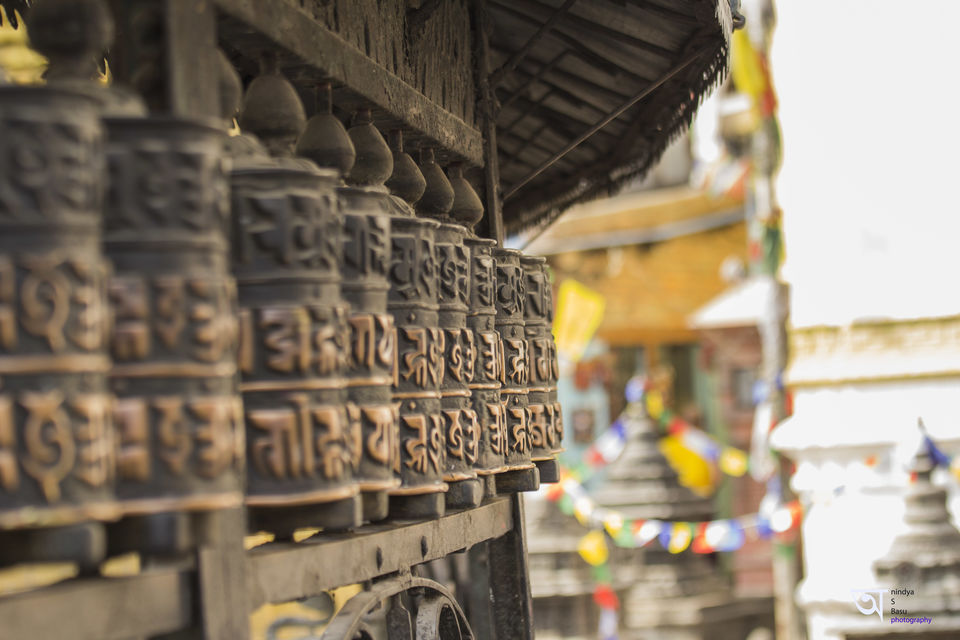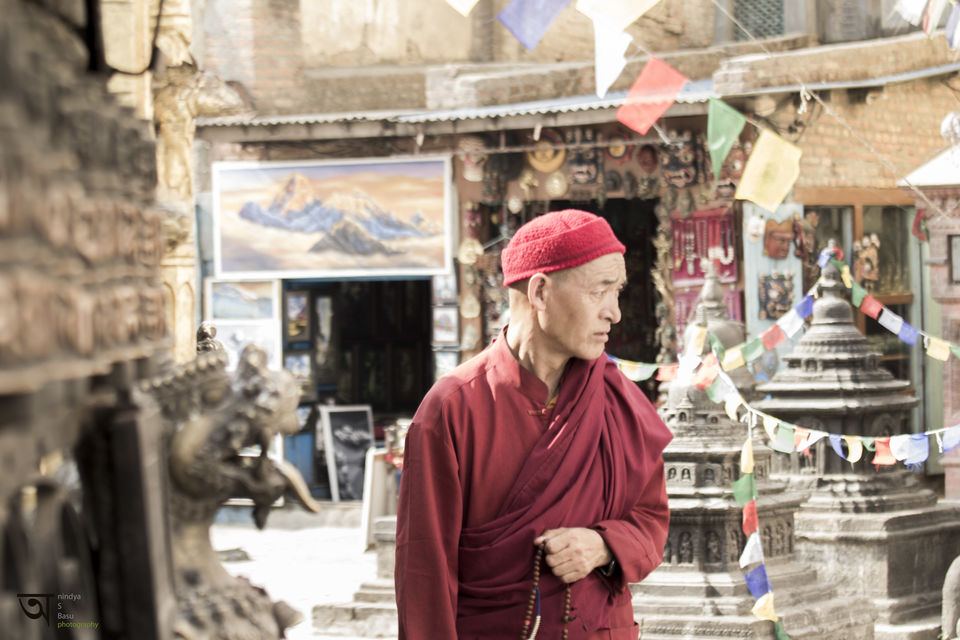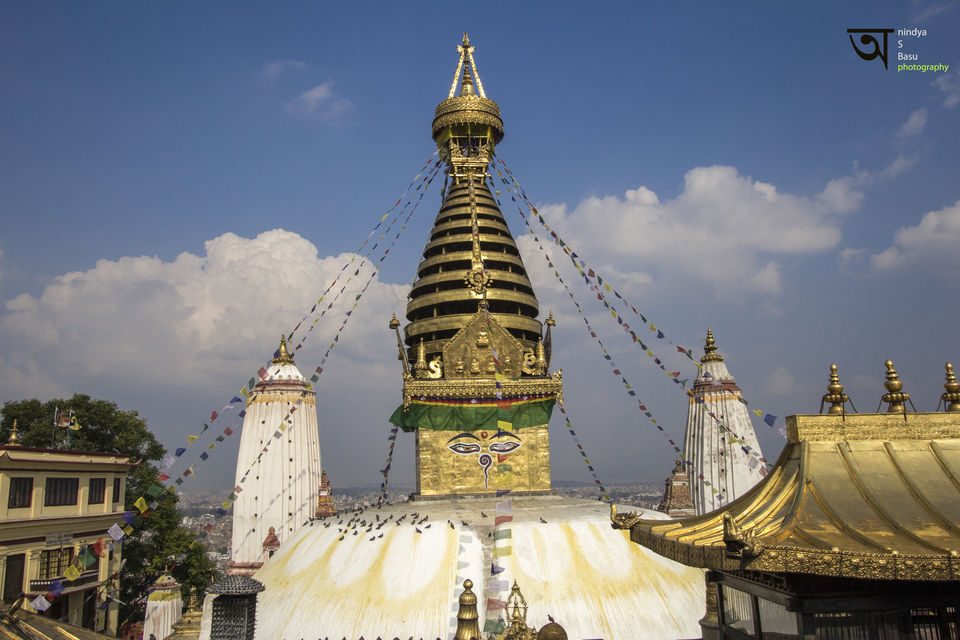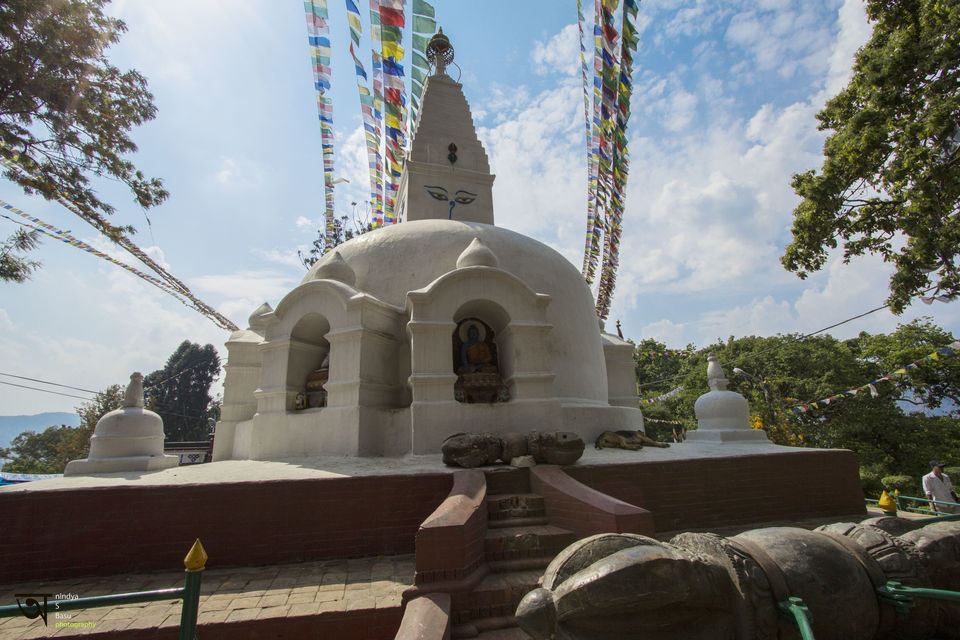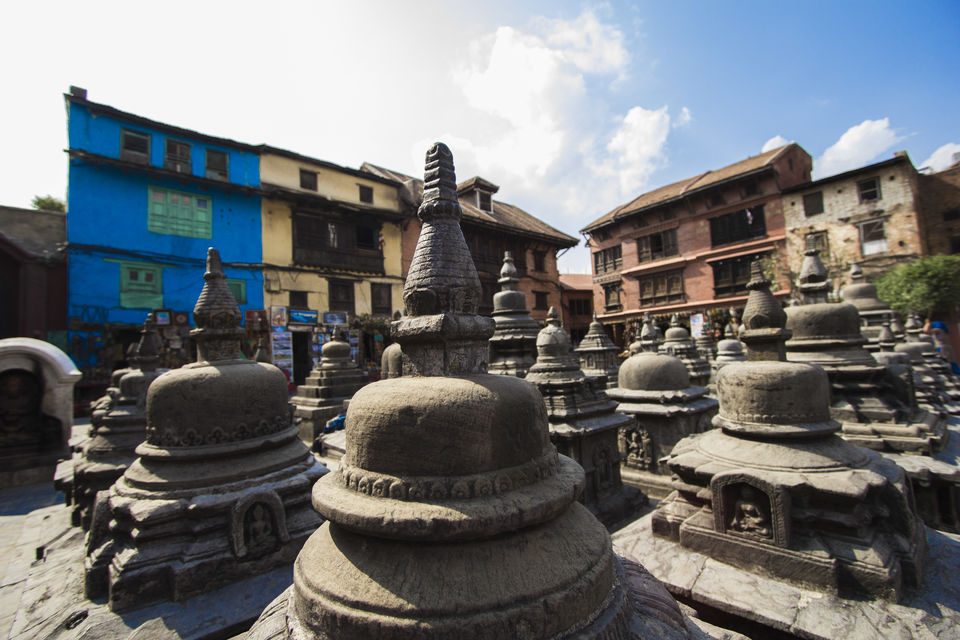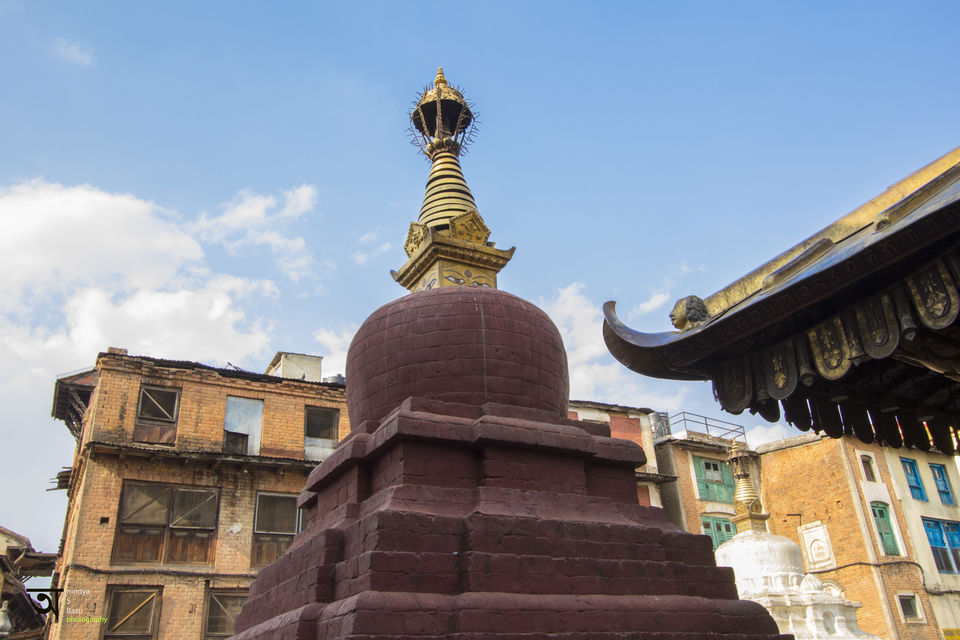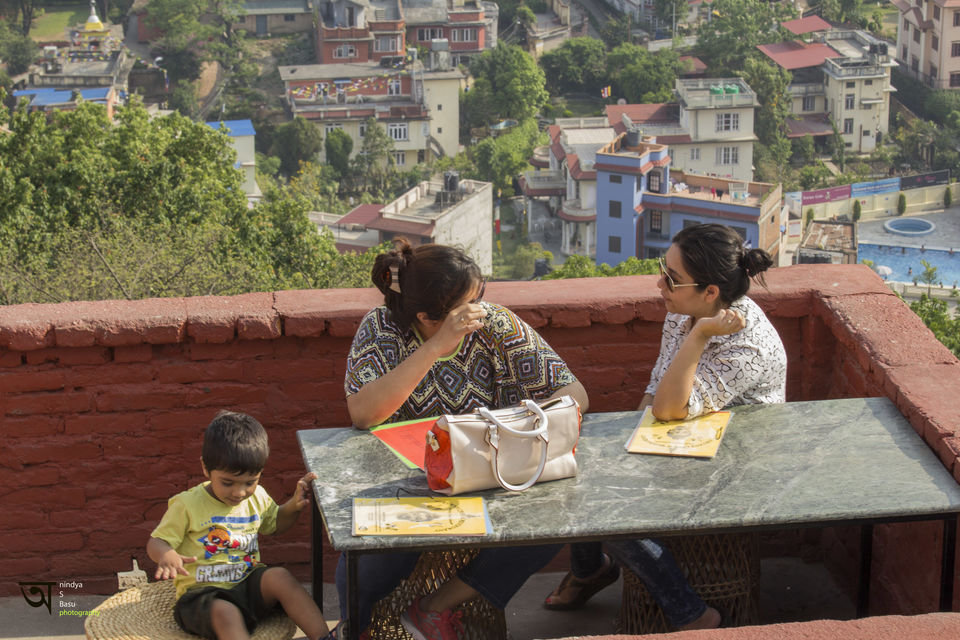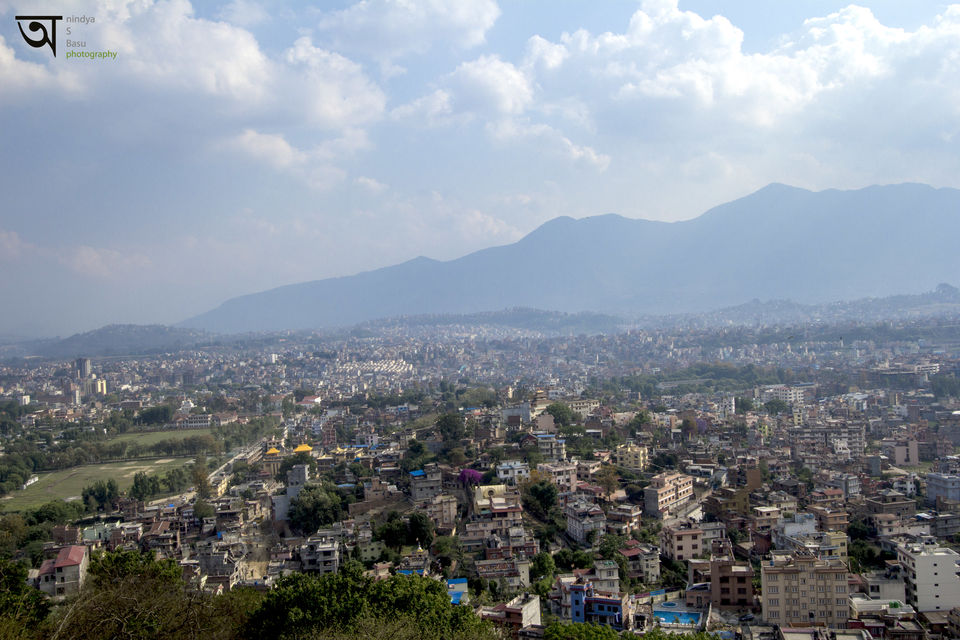 It was on our visit back from Pokhara that we headed towards Swayumbhunath temple on a bright warm sunny afternoon. Situated on the hilltop at western side of Kathmandu it's around half an hour journey from Kamalpokhri the central part of Kathmandu. Although one can take various approaches towards the shrine, the gradual rise or the young and energetic ones may contemplate trying out the steep stairway at the eastern end of the hill.
Commonly known as Monkey temple as its infested with the same, this place is an ideal coexistence of Hinduism and Buddhism. The entrance is free for Nepali residents, however Indians are charged a nominal entry fee.
The grand entrance leads to a large Vajra (a mythological weapon used as a symbol for indestructibility and thunderstorm and used in Buddhism, Jainism and Hinduism too) behind which is the white dome of the stupa and on top of it is pair of calm Buddha eyes overlooking the area.
After climbing few stairs and few lucky encounters with monkeys all around (please be careful if carrying any food items in hand as chances are high that those will very quickly become the mid day meal of the natives of the place )one sees a giant size Buddha idol painted in Maroon and gold and little further sway from here is the main compound .
The main compound consists of a main stupa and various shrines and temples for both the hindus and the Buddhists. One can find a museum, Gompas or Tibetan Monastery, Pagoda style temple to Hindu Goddess and various relics of Hindu and Buddhist co related .
The main Buddha stupa on the gleaming white Dome has got rectangular structure on top painted with Buddhas eyes on all four sides with the letter one in Devnagri script in middle which looks like a nose signifying unity whereas the third eye represents Buddha's insight .. the thirteen pinnacles on top signify the thirteen stages that human being has to go through to reach Nirvana ..
The main attractions of this place is the ambience , the chance to encounter the ever smiling calm Buddhists monks , numerous prayer wheels and people swirling the prayer wheels and walking around them to offer prayers . While coming back one must check out the amazing cafes within the campus most of them offer an amazing view of Kathmandu Valley and must browse all the stores once from prayer wheels to prayer bowls, from thanka Painting to masks , from painting to incense sticks – its strongly recommended that you must keep aside some time for these shops …
This is one of the oldest religious sites in Nepal however one feels that its very much contemporary and modern as this place only offers you peace and Nirvana and does not restrict you with age old rituals and customs.