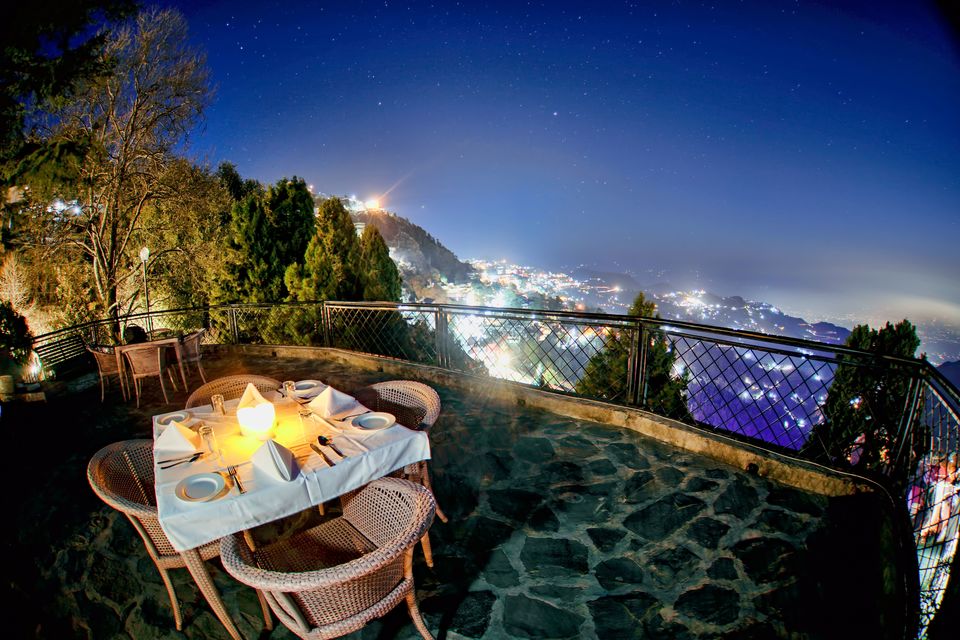 The crisp mountain air greets us as soon as we reach the WelcomHeritage Kasmanda Palace, a heritage hotel perched on a hill which is just a steep climb from the bustling mall road of Musssoorie.
After being in a lockdown, holed inside our homes for over six months a holidayin the hills sounded like a perfect idea. So as soon as travel norms for Uttarakhand were relaxed we packed our bags and headed to Mussoorie. You don't need a Covid report to travel to Mussoorie. All you need to do is register on the district website for an e-pass.
Our not-so-humble abode for the weekend was one of the the oldest buildings of Mussoorie that has now been converted to a modern haven for tourists- WelcomHeritage Kasmanda Palace. The property built in 1836 by Captain Rennie Tailour was originally part of the Christ Church. In 1915 it became the summer retreat of the Kasmanda family. Finally it was set up as an elegant boutique hotel. The family continues to live on the premises which for sure adds to the charm.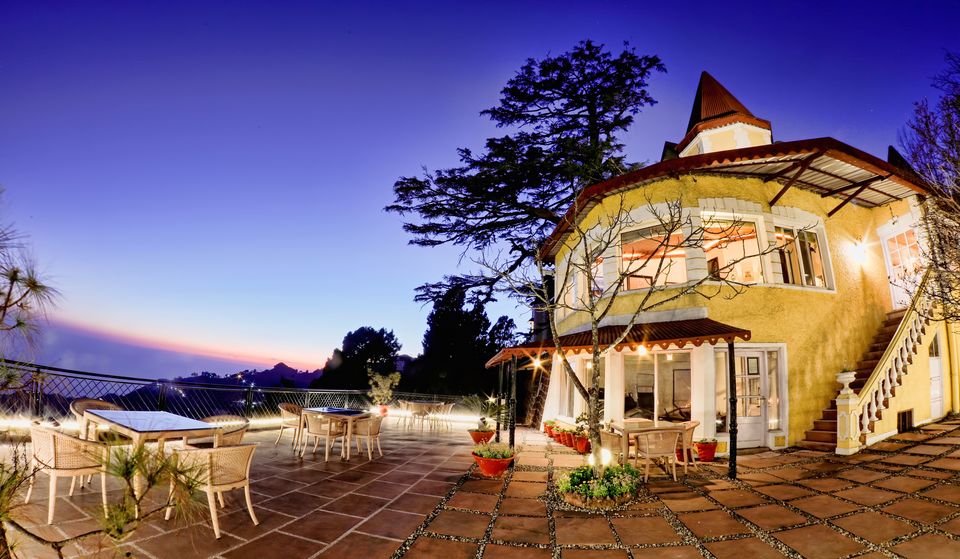 After a smooth check-in with all the safety measures in place, from temperature checks to sanitizing of luggage, we got to our plush Royal suite that also offered stunning views. WH Kasmanda Palace houses 29 rooms across five categories! So unlike box hotels with cookie-cutter rooms, you get to choose what you like. The garden rooms are contemporary while the Royal Rooms are heritage rooms with period furniture and vintage vibe.
ROOMS
Our regal room in the mansion had a four-poster bed and came with modern amenities. Every corner of the property had an interesting story to narrate. The antique artifacts, souvenirs and pictures of Royal family members adorn the nooks and corners of the property.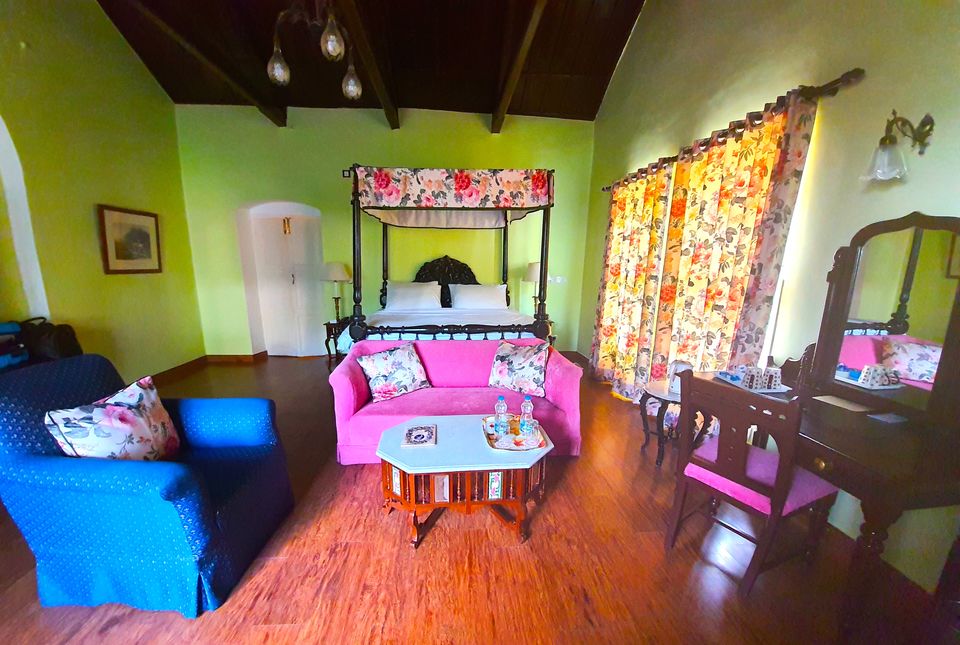 During pandemic this accommodation was an ideal retreat with lot of open spaces and gorgeous views of both Doon valley and Mussoorie. We spent days soaking in the sun at the English Tea Garden, enjoying our delectable lunch at the terrace or just taking long walks around the property. One of my favorite corners was the Belvedere Lounge- a cosy relaxation room with books, trophies and other trivia of the Royal family. "The idea is to give guests a space where they just sit and chat and discuss their day plans," explains Dinkar Singh, COO and owner of the hotel. Such details make the stay at Kasmanda Palace truly memorable.
FOOD
Here is more trivia- The in-house restaurant Magnolia is named after the favourite flower of Late Rajmata Vidyawati Devi of Kasmanda. She was an avid gardner and won many trophies at flower shows. These trophies are displayed at the Belvedere Lounge.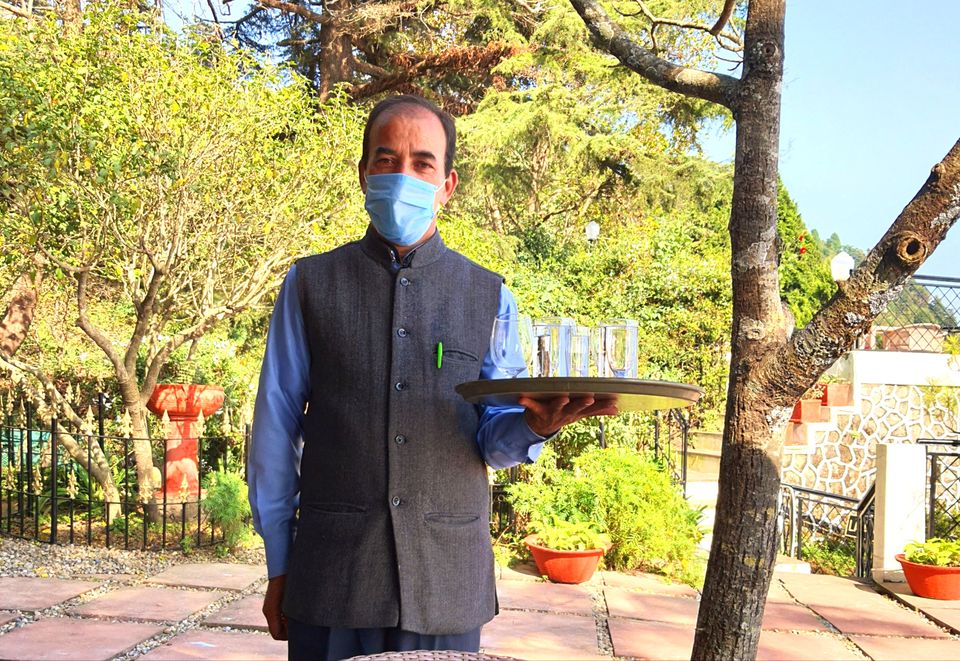 At Magnolia, a gastronome's delight, they rustle up some great continental dishes besides Indian cuisine specialities. You can choose to eat in the restaurant or the adjoining terrace or the higher machan! Shurveer, one of the staff memberswas another reason why we had great meals. He was prompt, friendly and always went extra mile to make our experience better. Wish we could see him smile but he was behind a mask all the time. I could make out that even with that mask on he was serving us with a smile.
WHAT'S MORE
If you are looking at a work from hotel option than I must tell you that the free wi-fi at the property works seamlessly. What also works well for this hotel is its proximity to the mall road yet being pecched on a hill with picturesque surroundings. The hotel car provides free pick and drop to the mall road, which is a three-minute drive.
I am not saying support Indian brands, I am just saying Indian hospitality is remarkable so there is no reason why we shouldn't prefer Indian hotel brands. WelcomHeritage is one such hospitality brand which creates everlasting memories, with hotel owners in tandem.
WHY YOU SHOULD BOOK
WelcomHeritage Kasmanda Palace follows all COVID guidelines and precautions. IT is a brand you can trust in these uncertain times. Ample spaces ensure that you maintain physical distance.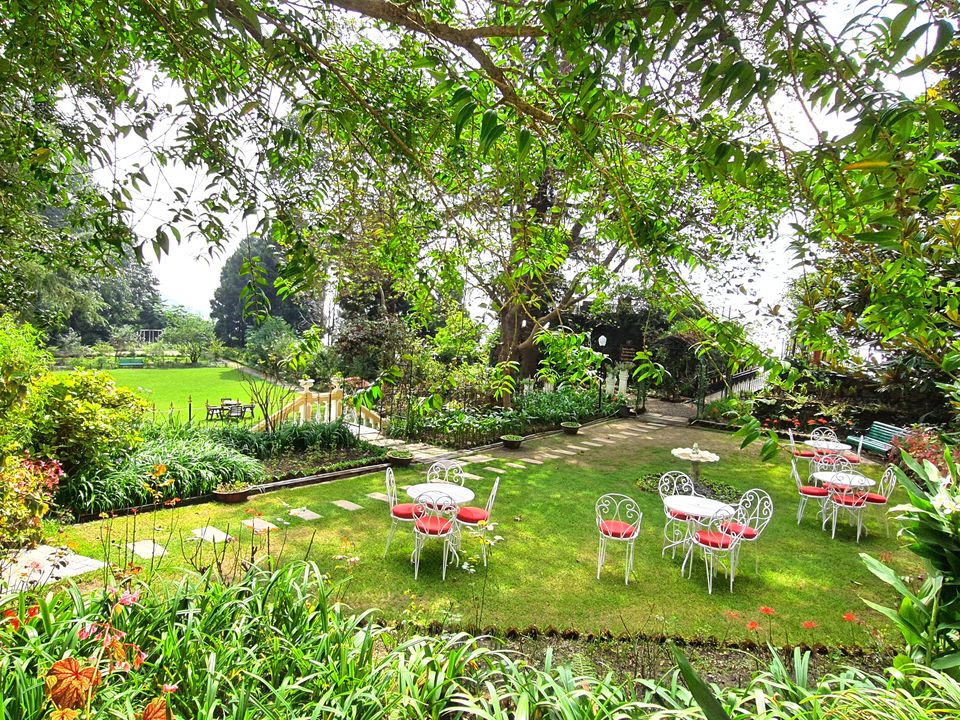 FOR MORE INFORMATION
https://www.welcomheritagehotels.in/hotel-details/kasmanda-palace-mussoorie