Summer brings with it a huge mix of destinations to explore, and choosing the perfect getaway can seem like a daunting task. Well, think no further, for WelcomHeritage offers you postcard perfect properties spread across the country. These properties will surely be the highlight of your holiday experience, no matter where you go. Check out some of these properties and get packing.
Soak up some alpine sun at WelcomHeritage Glenview Resort
Overlooking an uninterrupted panorama of the Himalayas, this hilly resort is the stuff dreams are made of. Surrounded by dense forests and verdant valleys, WelcomHeritage Glenview Resort is packed with all the ingredients required for a luxurious getaway. Open-gabled roofs, cream-hued exteriors, a lush garden and spacious rooms decked with opulence–this property screams fairytale.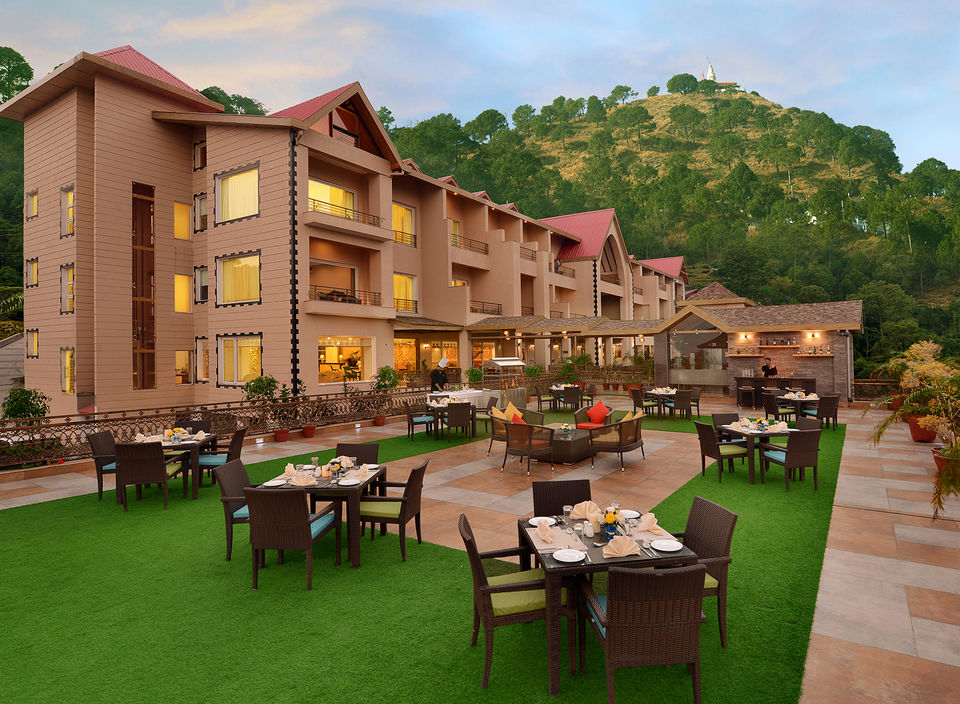 When the sun comes knocking at your door, jump right into the infinity pool custom made to impress. Book yourself a spa session, play a game of pool or head to the in-house gym if you don't want to skip your fitness regimen. Pull up a chair at the open-air restaurant and sip on a coffee while scenic vistas cast a spell on you.
Traveller's tip: Popular attractions are all within a 6-km-radius, so it's best to have a car with you for ease of commuting.
Tariff: Rs 8,000 onwards
What's nearby: Mall Road, Christ Church, Baptist Church, Kasauli Brewery and Dagshai and Shimla, which is about 75 km away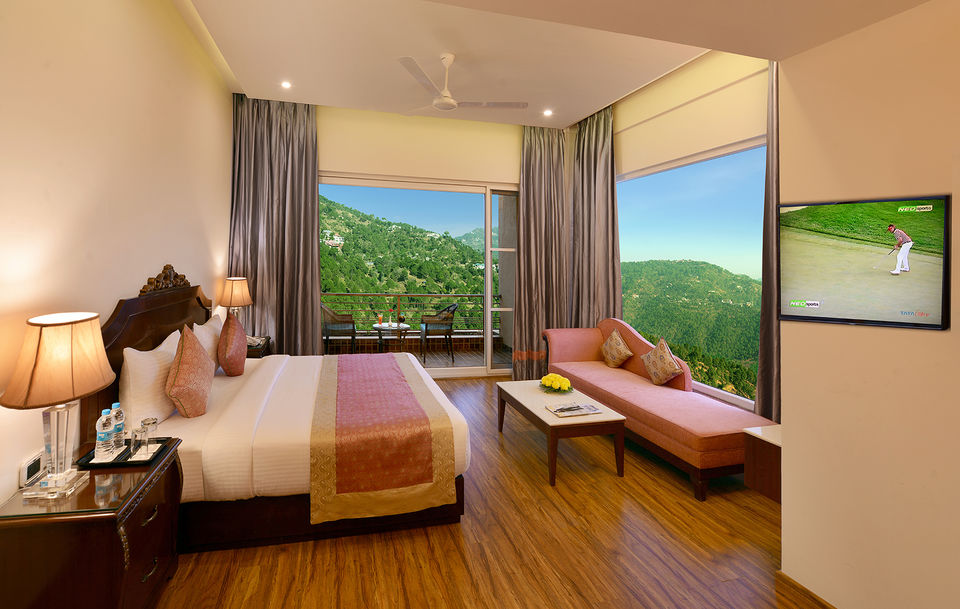 Get your fill of Goa's heritage charm at WelcomHeritage Panjim Inn
Nestled in the heart of Panjim's fabled Fontainhas, WelcomHeritage Panjim Inn is a 19th-century property that floors its patrons with its traditional architecture and state-of-the-art interiors. Antique furniture, arched windows, elegant columns, palm-fringed corridors and an art gallery make it stand out amidst the old-world charm that the Latin Quarter is famous for.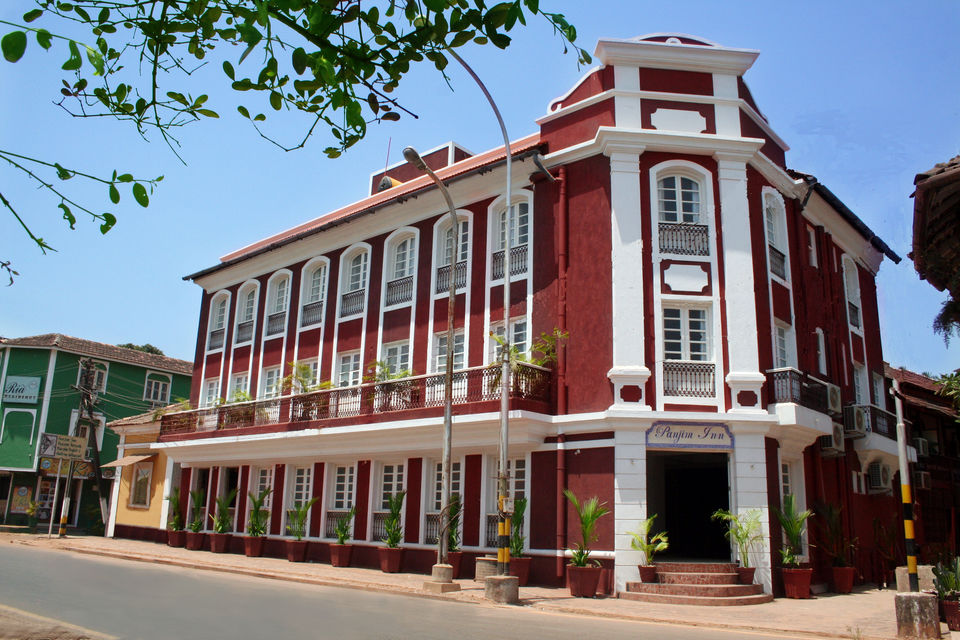 Prep yourself for authentic Goan hospitality coupled with modern comforts infused with design elements of a bygone era. Appointed with four-poster beds, cabriole-legged coffee seating, and carved rosewood cupboards, each of the rooms boasts a unique character. These quirks together highlight the extraordinary effort put into providing you with the perfect holiday experience!
Traveller's tip: Every nook and cranny of Fontainhas deserves a visit, so you can set off on a walk in any direction from Panjim Inn if the urge to explore comes up.
Tariff: Rs 4,400 onwards
What's nearby: Chapel of St. Sebastian, Gitanjali Gallery, Velha Goa Galeria and Miramar Beach, which is just 4 km away
Experience the lifestyle of royals at WelcomHeritage Ferrnhills Royale Place
Run by the Wadiyar dynasty, this stunning property is perched atop a hillock that commands scenic views of tea gardens, lush green valleys and a rather gorgeous rising sun. Spread across a carefully curated 50-acre estate, WelcomHeritage Ferrnhills Royale Palace is replete with open-air coffee seating, sprawling lawns and the perfect dose of serenity required for you to recharge your batteries.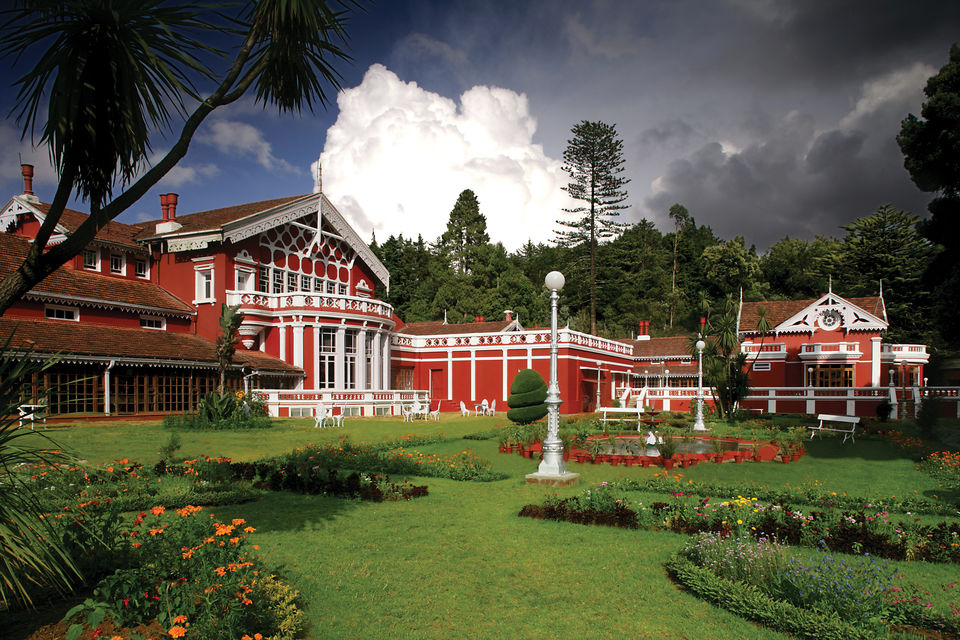 Built as a summer getaway for the Maharajas of Mysore, the property boasts colonial-style architecture that sets the theme for the rest of your stay. Inside, be wowed by imperial suites, high ceilings, large windows, tufted seaters, an elegant ballroom, glass-walled flower rooms and regal mantels. Put simply–the property really lives up to its name!
Traveller's tip: The in-house multicuisine restaurant is known for its take on local dishes, so don't worry about planning your meals.
Tariff: Rs 9,800 onwards
What's nearby: Doddabetta Peak, Ooty Lake, Kotagiri, Botanical Garden and Lamb's Rock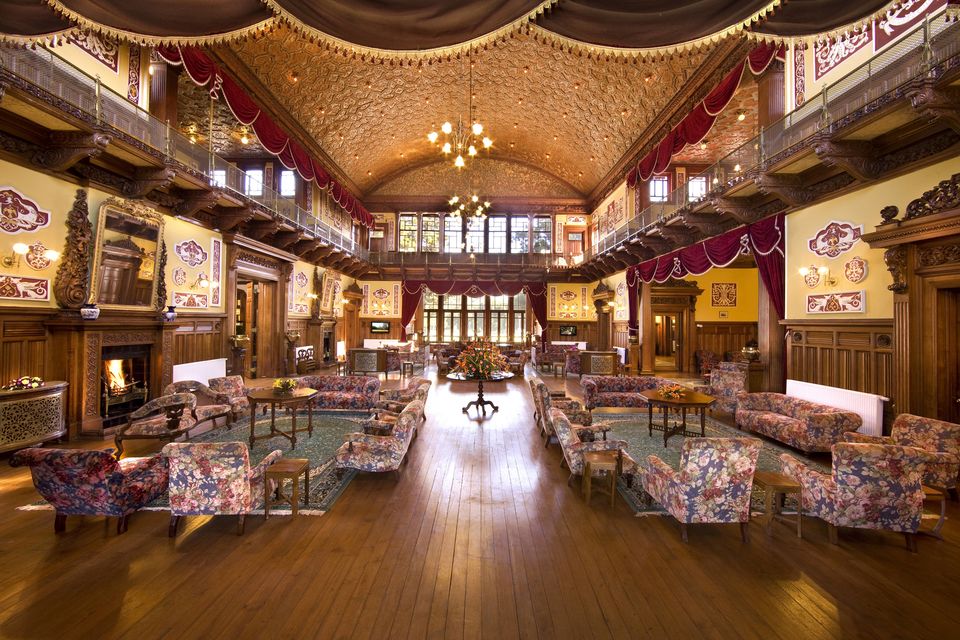 Holiday in the company of clouds at WelcomHeritage Kasmanda Palace
Another colonial-era gem, WelcomHeritage Kasmanda Palace offers everything you need for a break in the mountains. Stationed in the heart of the city, the property is within arm's reach of fluffy clouds that pay a visit regularly. Cone-shaped roofs, stucco-coated exteriors and an estate dotted with cosy garden seating–this property will have you smitten with its romantic charm the moment you lay eyes on it!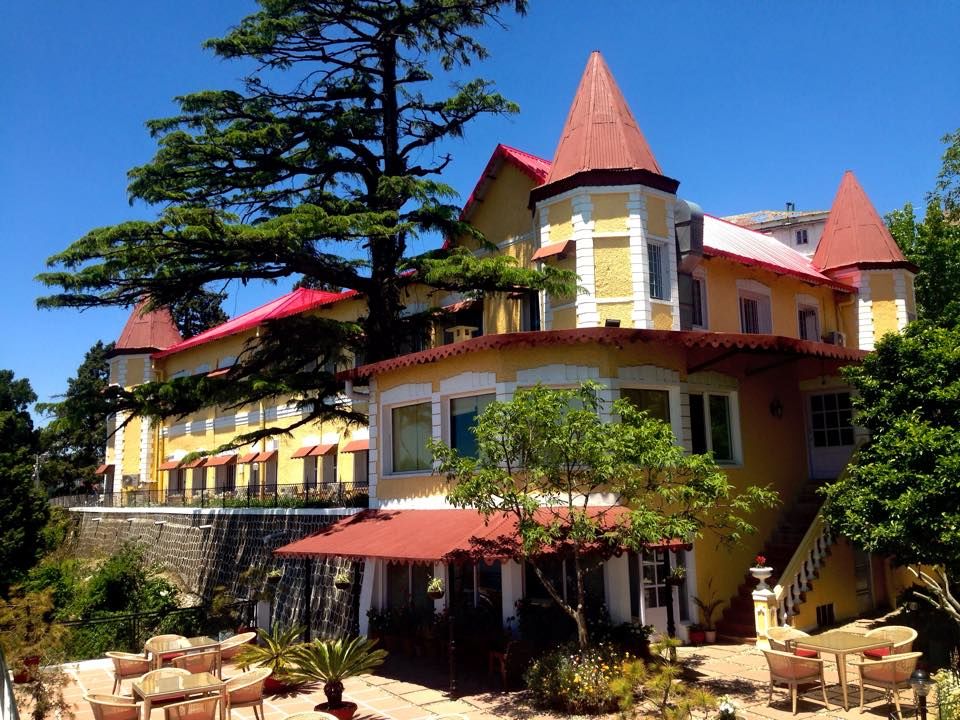 Unpack your bags in a stylish room tailor-made for luxuriating. Pull up a chair in a garden that makes you feel like you're sitting at the edge of the world. Kick back and bask in the sun for hours on end. Revel in comforts that were created for the royal family and expect an opulent experience upon arrival!
Traveller's tip: Take a day trip to Landour and explore a quaint town that seems stuck in time.
Tariff: Rs 6,999 onwards
What's nearby: Mall Road, Gun Hill, Kempty Falls, Landour and Camel's Back Road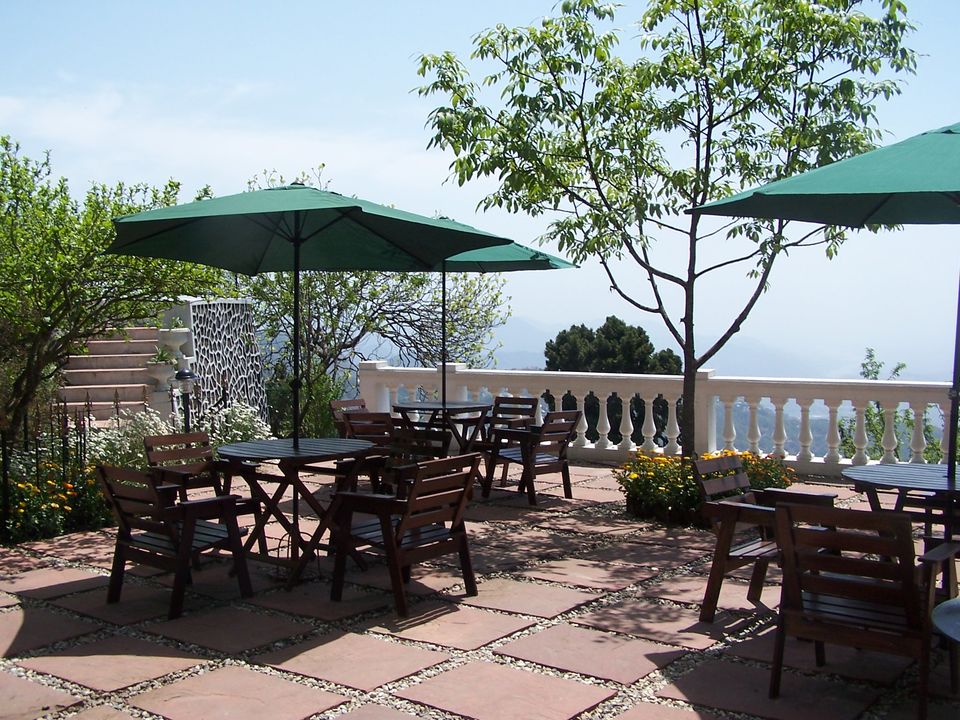 Take a break from life in the city at WelcomHeritage Connaught House
This inviting property is set in a verdant mountainous oasis in a state known for its arid landscape. WelcomHeritage Connaught House is best suited for those looking to dive into homely comforts in a splendid bolthole. Another great display of colonial design, this property is the finest that Mount Abu has to offer.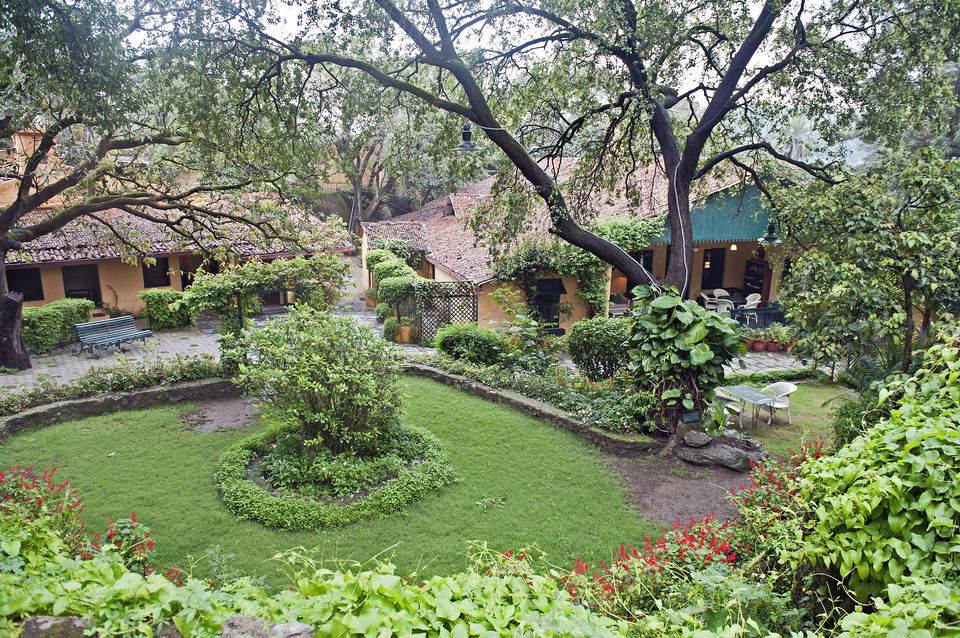 Stone-walled exteriors adorned with creepers and tiled gable roofs lend it a rather elegant charm. Meticulously picked furniture placed in uber lux cottages will surely make your trip one for the ages. You can take a walk around the property at the break of dawn and indulge in a delicious meal with a glorious skyline of the Aravallis for company. When blankets of mist shadow over the hills, take a moment to appreciate the gorgeous environs this property treats you with.
Traveller's tip: Be sure to bring your binoculars with you, for a variety of birds come and seek respite in the hilly terrain of the town like any other traveller.
Tariff: Rs 7,499 onwards
What's nearby: Nakki Lake, Dilwara Jain Temples, Toad Rock and Adhar Devi Temple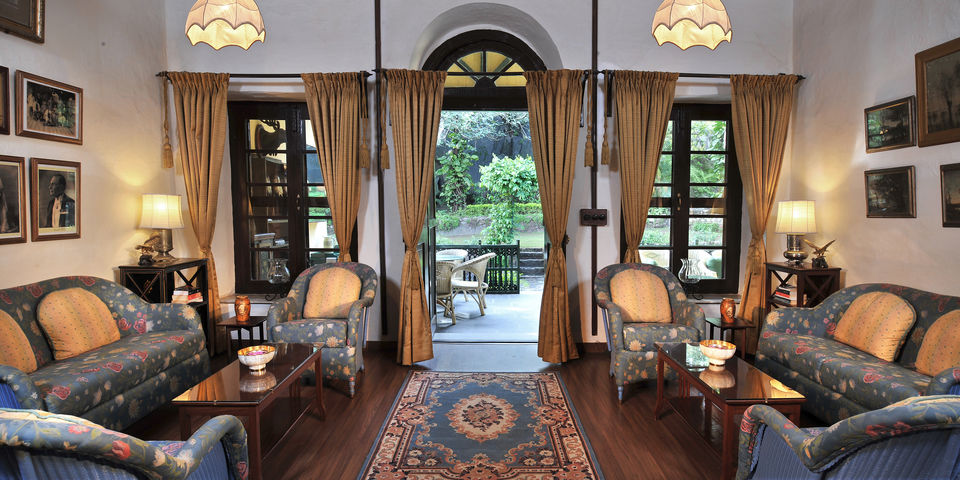 Enjoy a refreshing getaway at WelcomHeritage Taragarh Palace
Surrounded by breathtaking vistas of the snow-capped Dhauladhar range, WelcomHeritage Taragarh Palace is the perfect accompaniment for a hilly escape. It rests amidst a forested estate enveloped by beauteous tea gardens. Modern amenities blend seamlessly with traditional design to present you with the perfect holiday experience.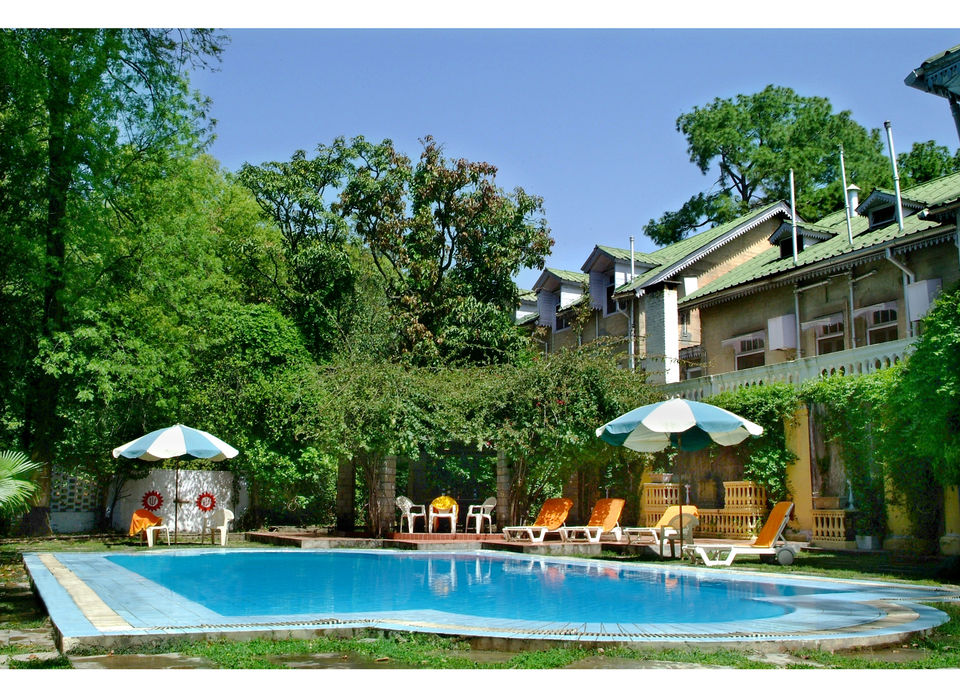 A swimming pool, a badminton court, a well-stocked bar and an Ayurvedic massage facility ensure you don't have to venture too far for merriment. Come daybreak, take a seat on the porch with a hot cuppa in hand and let the arresting panoramas work their magic on you.
Traveller's tip: Bir is just an hour's drive away from the property, so you can consider adding paragliding to your itinerary.
Tariff: Rs 5,000 onwards
What's nearby: Bir, Kangra Art Museum, Baijnath Temple, Kangra Fort and Tashi Jong Buddhist Monastery, Dalai Lama Monastery and Mcleodganj