11.27
At this day,my trip started from Chongqing national airport to bali,and if people want to buy the ticket to the countries in AISA,I mean the Air Aisa is really a good choice,u can book in the official webisite,because it's cheap so not include the meal,u also can reserve the special meals ,I suggest book the meals because it's really a long journey.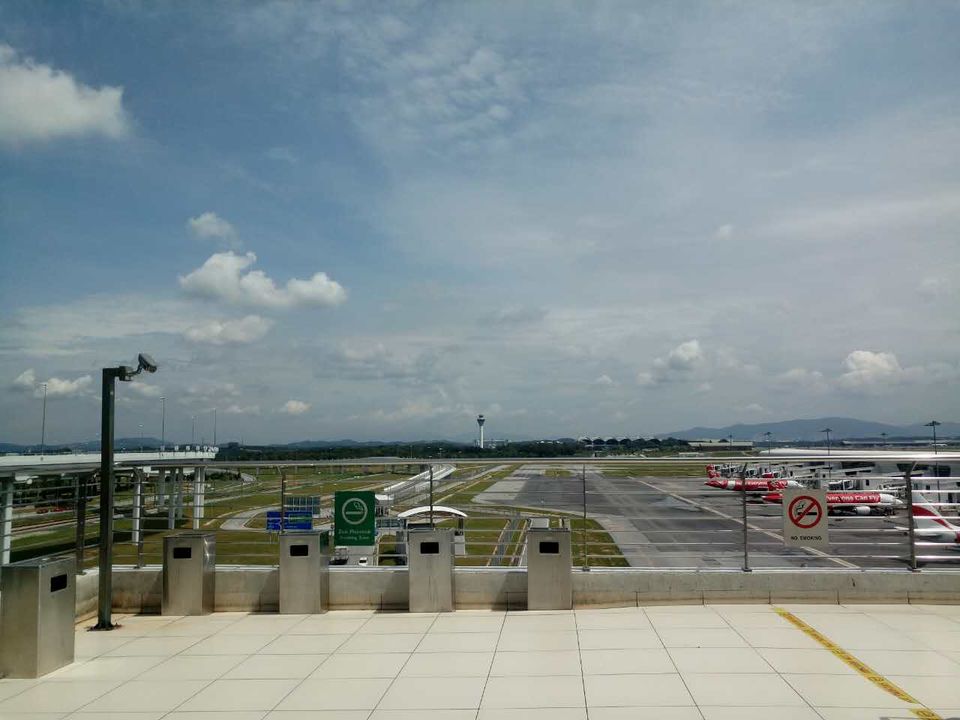 The bali airport called Denpasar national airport ,it is very quickly to pass the immigression check ,by the way ,if u have a stop in kalar lumpur,u are a transit passenger, u can stay for 78hours,u just need to have a transit visa .itis free,and u just need to go to the last window,it said "transit passengers for stay to 78hours",also convient and quickly.
11.28
At 9o'colok,I arrived bali,the airport is really so small ,and it will spend u 10 minutes to emigrate,when u go off the airport,u will find there are many taix drivers waiting for u ,and ask u do u need a taix.i mean you should make a good prepare,you can compare the price from airport to the hotel by urber with taix,and then you can cut down the price till you think it's reasonalble.my boyfriend arrived Bali two days ago,and he has booked the hotel,and I was strongly recommended this hotel,the name called "KTS",u can searched in booking.,the envorment is really nice ,the pool,the spa,the bar,the little house,and your big room,all the thing is great,and the host the waiter is also kind,for me ,in this hotel I spend 4days with my bf,I love this hotel.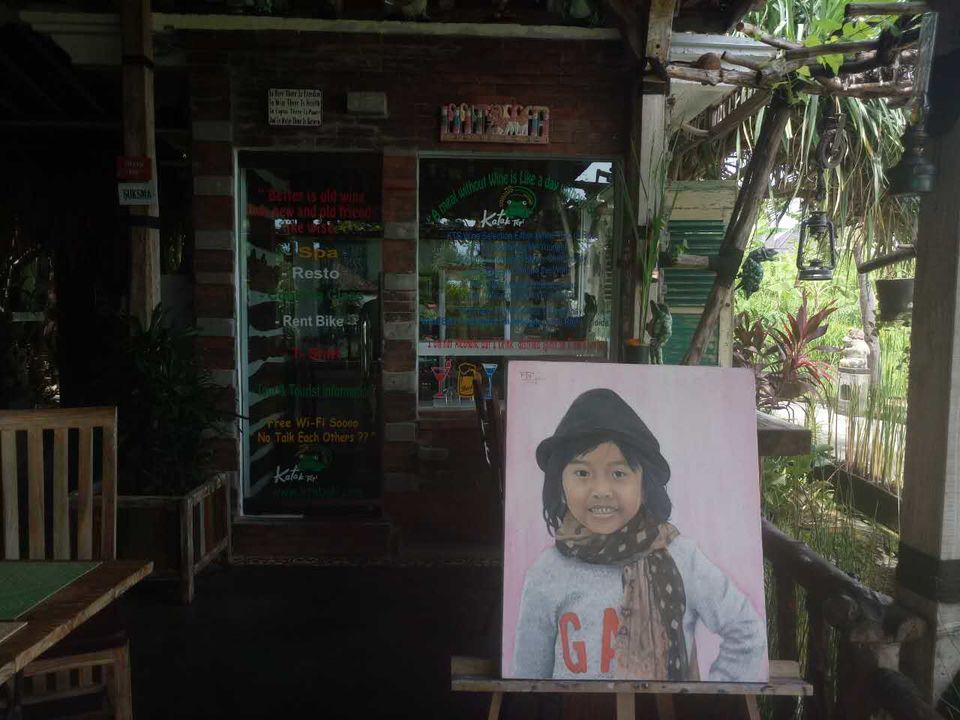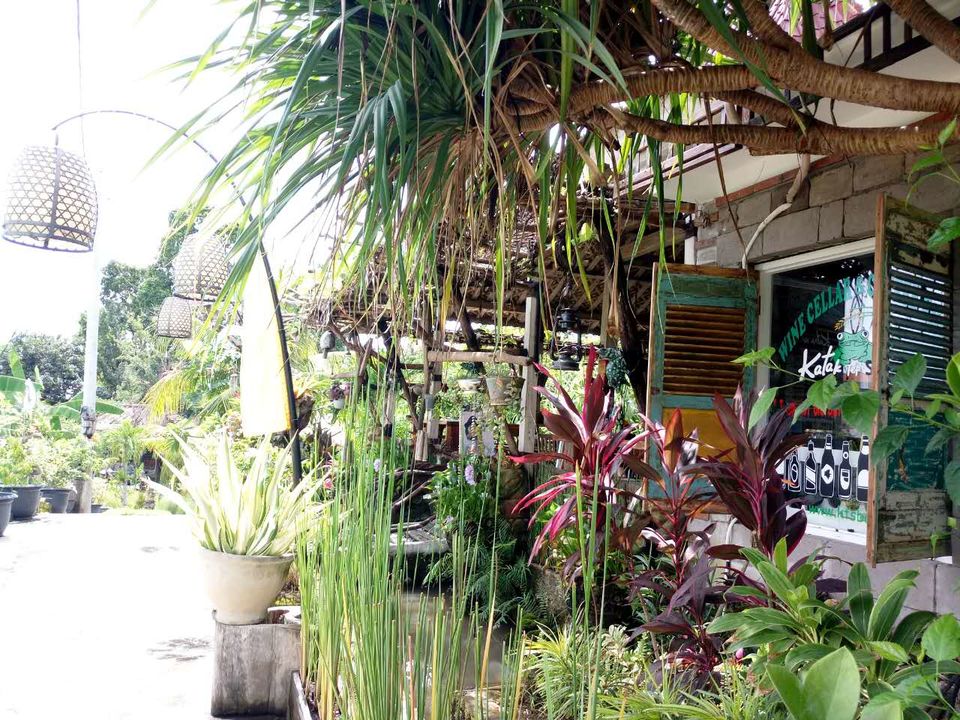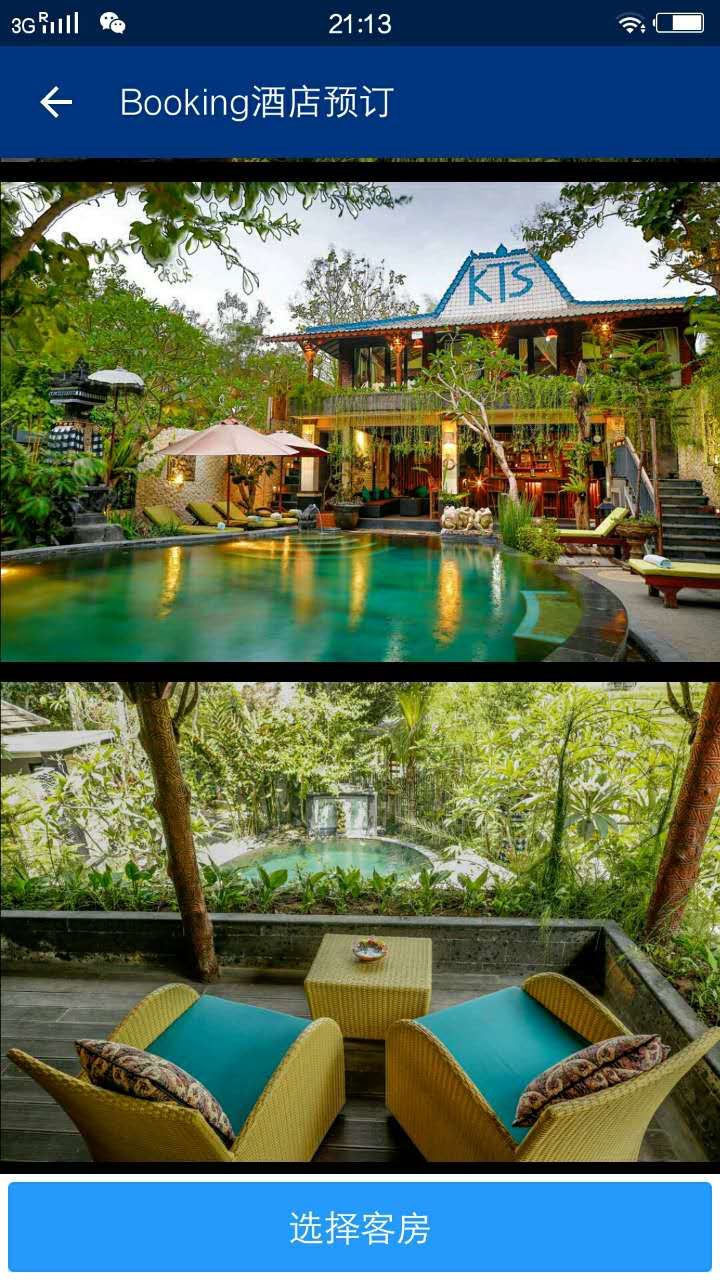 In bali island ,u must rent a scotter,you will feel much convient,there is little public transportion,so this is the reason why u need to rent a scotter,if u are a family ,u also can rent a car.but if just u come to travel ,scotter is the best.first,every palce is far from another;second,there is always traffic jams,scotter is much fastter under this sitiation;third,it will save a lot of money,everytime we add the oil,,it just need 20000.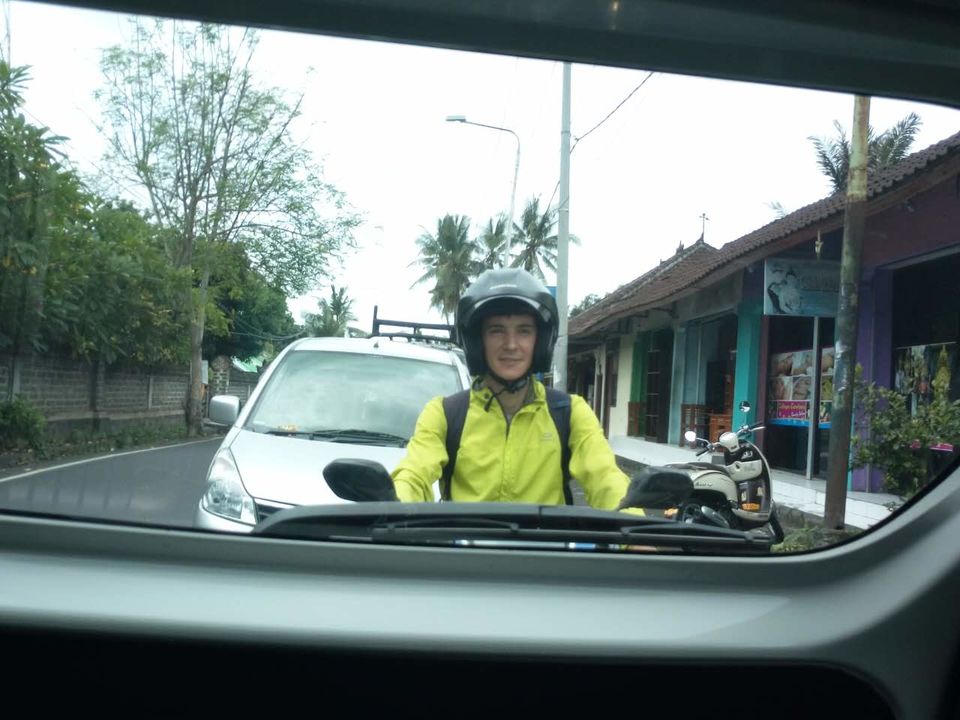 Okay,the best tool we travel in Bali is scotter,and how to travel this island?actually I just stay in Bali for 4days,I mean if you want to spend a holiday you don't need hurry,so everyday my boyfriend and me woke up at 9o/clock,and swimming in the pool,order the breakfast in the hotel,so choosing a good hotel is really important.The KTS supply vey delicious breakfast, for Chinese this life is really enjouful.have breakfast,drink coffee,stay with your lover,eventhough there is nothing to happen,you also feel happy!evrybreakfast will spend 7000 or 8000 indonesian rupiah,when u enjoy the morning time,it's time to have lunch,we also choose have meal in the hotel.it cost about 10000-12000rupiah,and then we went to beach ,there are many beaches ,you can depend your time to choose the beach,you need to take your swimming clothes,bikini is the best,you will find many beautiful grils and handsome boys,many beaches will close at 6'oclok.because there was not much time before the tide turned.please take your time.the first day we went to two beaches which are connect each other,and then back to the hotel to have dinner,wow,it's wonderful,the atmosphere is nice,the waiter is nice,they are so friendly to talk with u ,and introduce the place they local people think is good,and also they have a band,sing a love song to you,you really feel life is so great!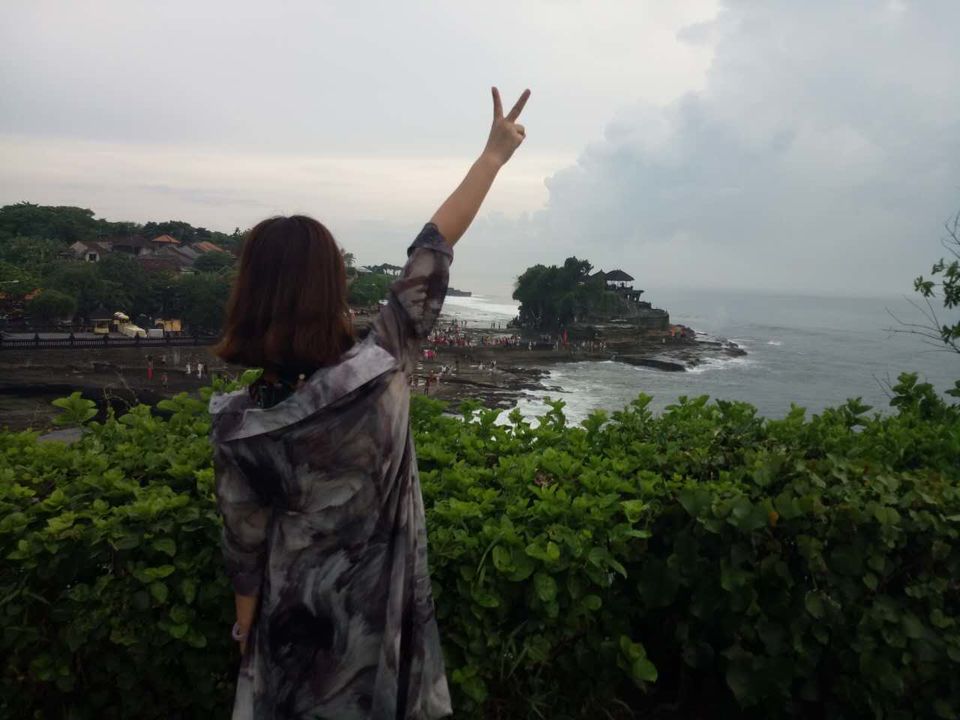 The second day we went to temple of sea god,there also include beach and temple,many travelers here,I think of u want to take photo,this place is good,but my boyfriend think there is no specious,but I don't think so.haha,because I just went 4countries,but he traveled abou 40 countries.the temple is on the sea,and if want to go to the temple ,the local people will help your to wear the frangipani with your left ear and stick the rice on the forehand,and the most important ,if you wear the short skirts,they will ask u to put the long clothe to your waist. I took a good pic,but we didi't take too much time on this spot.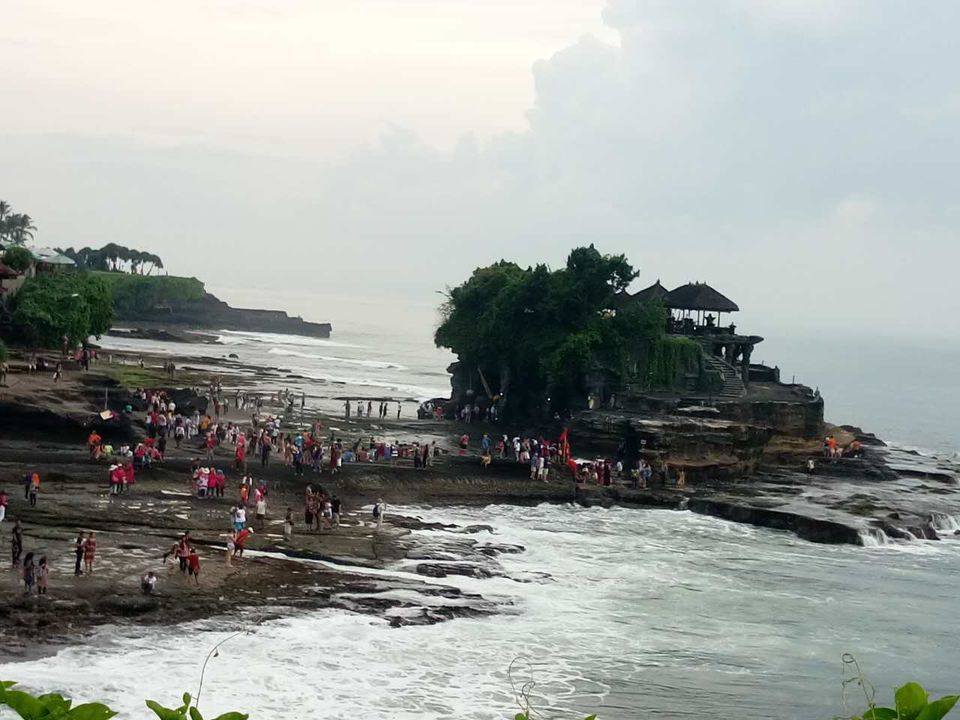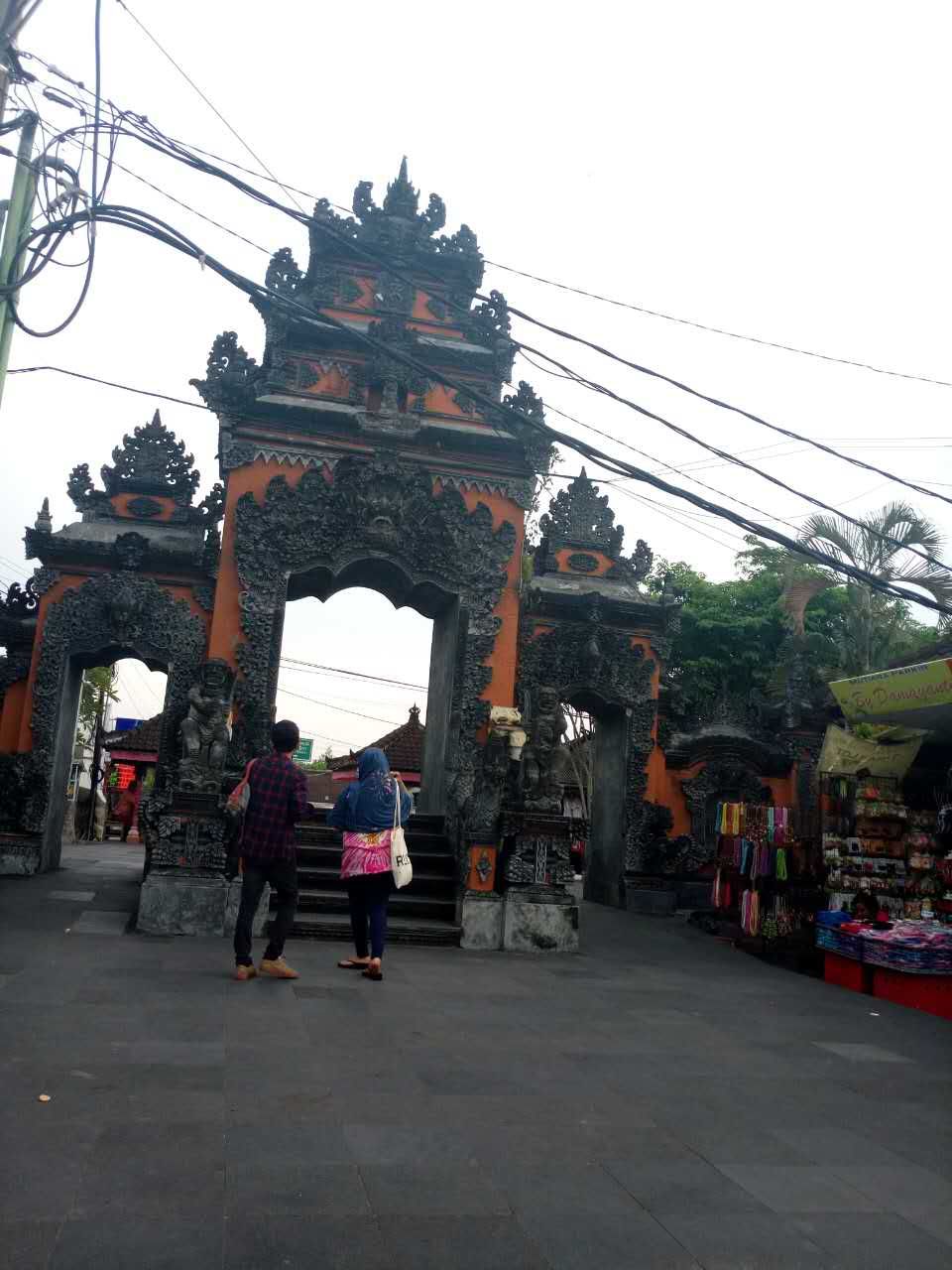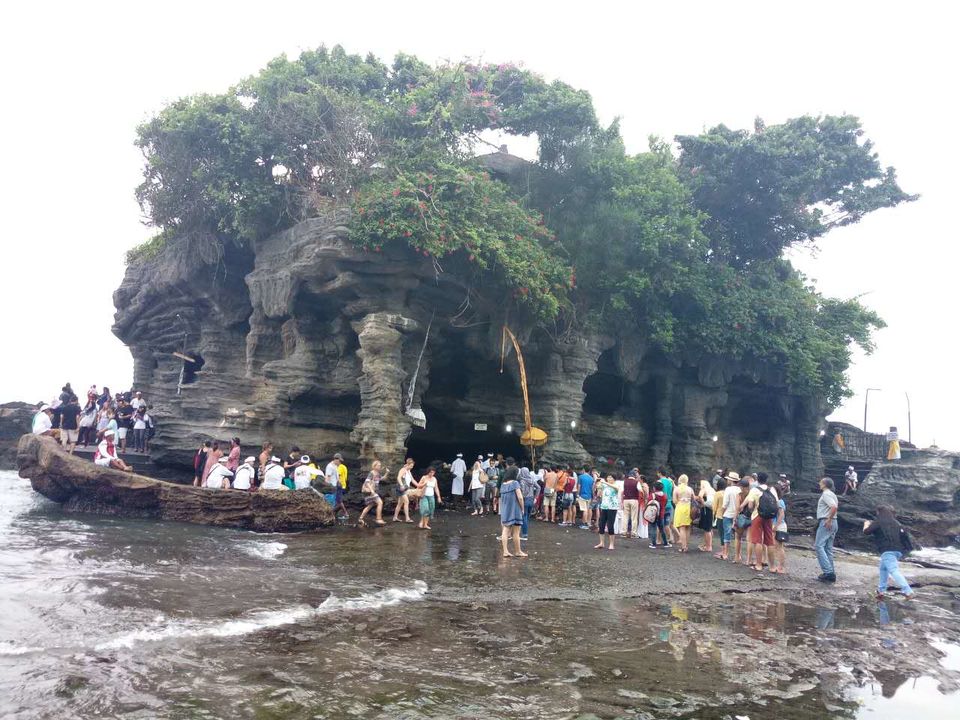 The third day we went to ulu watu,also include temple and beach.when you go to beach,you should take care of the monkeys,on the path to go down the beach,there are many monkeys,maybe they will grab your food or sunglasses,so be careful.and in the temple everyday at 6'oclok there is a performance,the introduce of this performance has translated for different languages,so don't worry,likeChinese,Japanese,koran,French,and English.the place of performance is open-air,so at the same time,you can see the sunset,really nice, and when it's over,there really many people,and you can buy somen sancks to watch the performance.so this day when it's over,we went to the hotel ,on the road,we went to kat's kitchen to have dinner.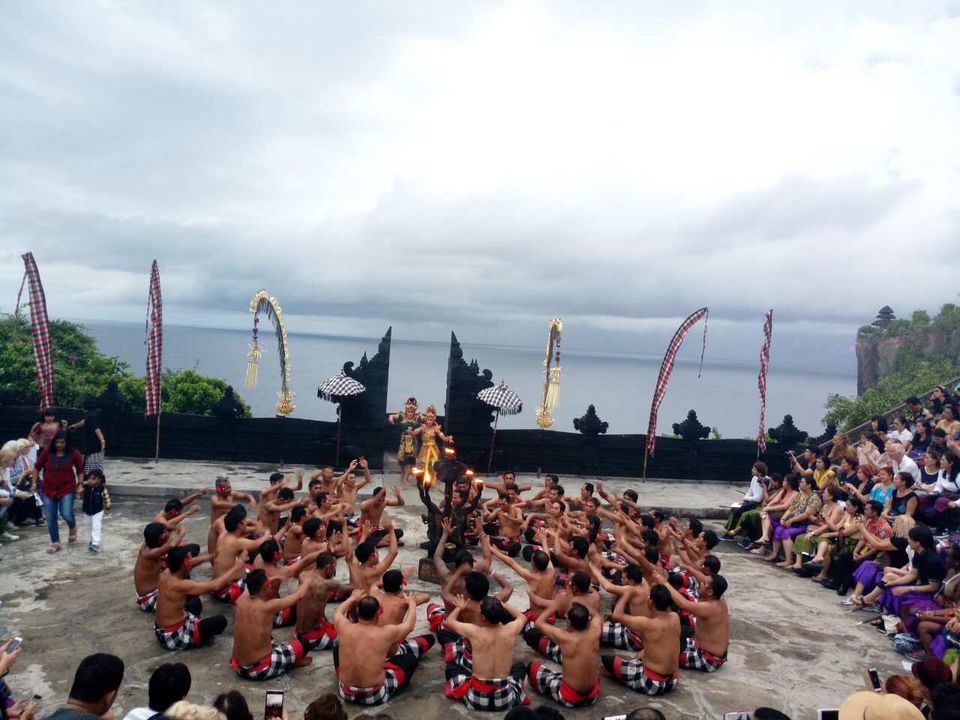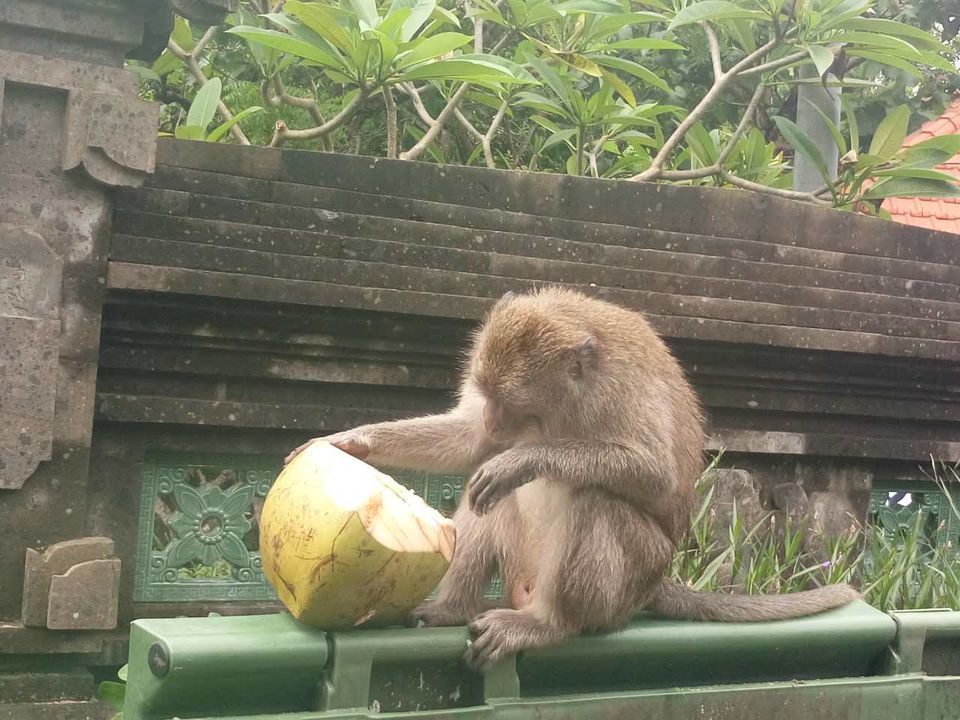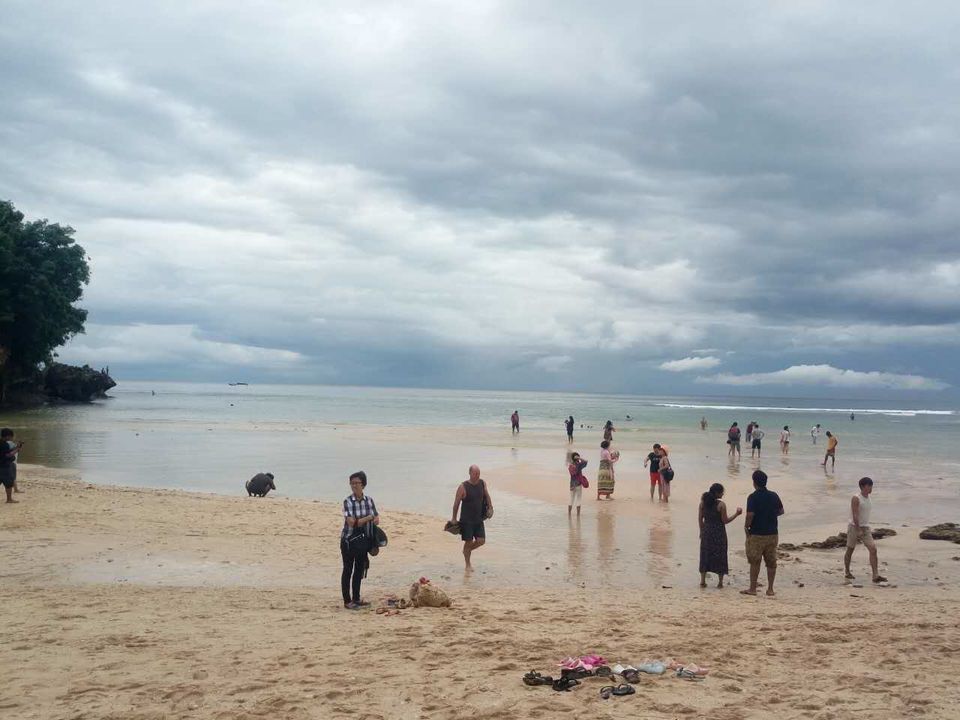 Ohh ,I forget the first day we also went to green-school.many foreigners know this place,and you should book it in advance for 180000rupiah on the internet,this place is really difficult to find ,so you must find the right way to this place,and it's in a village,I am always lost my way,if you let me find the way,I must go the wrong way.in the green-school,all buldings are made by banboo,and they insist on circlar economy,and they use the electricity by themselves.they also own their farm.and if you have interst,you can apply to do farming in this school.this palce is value to see .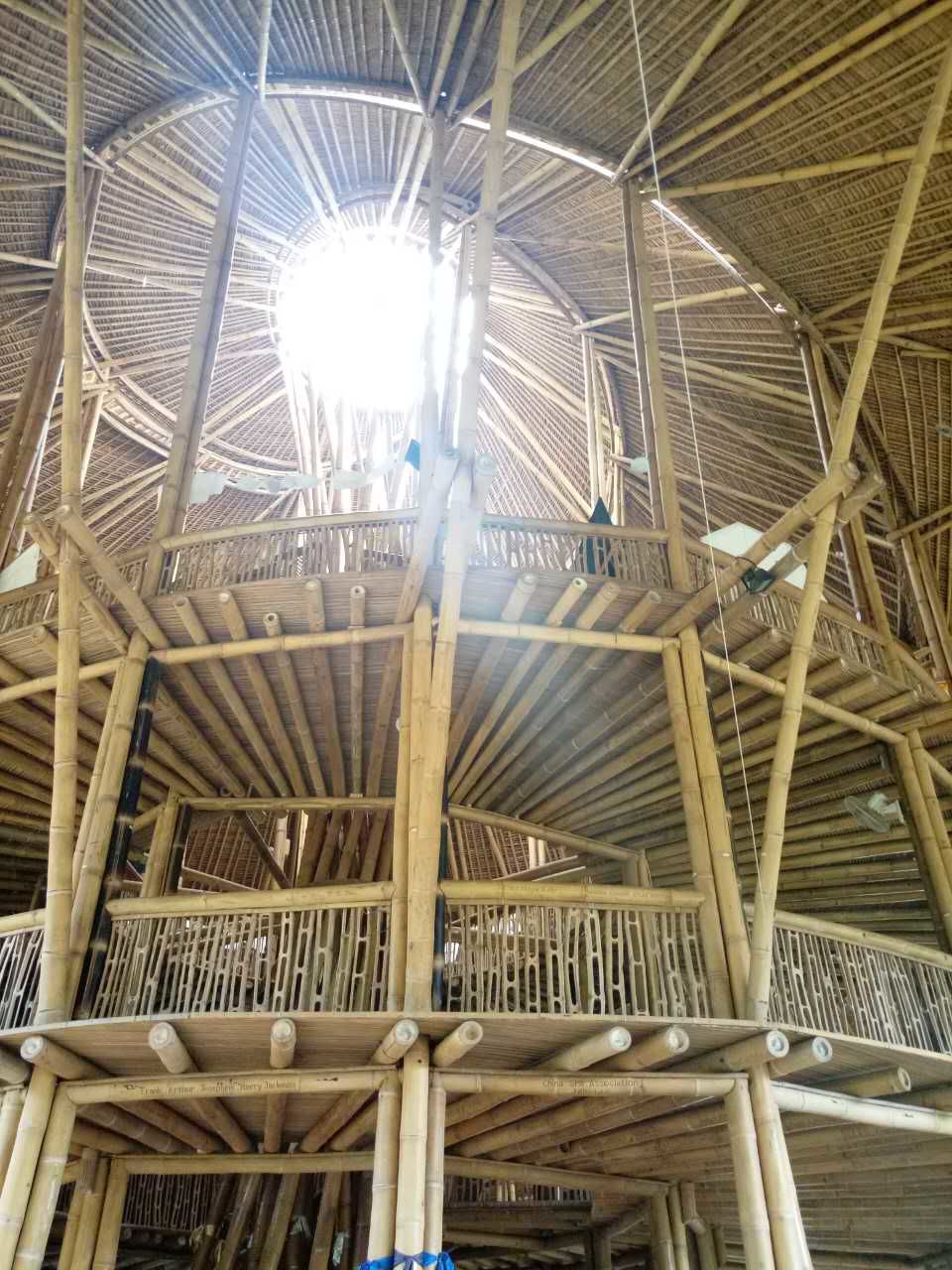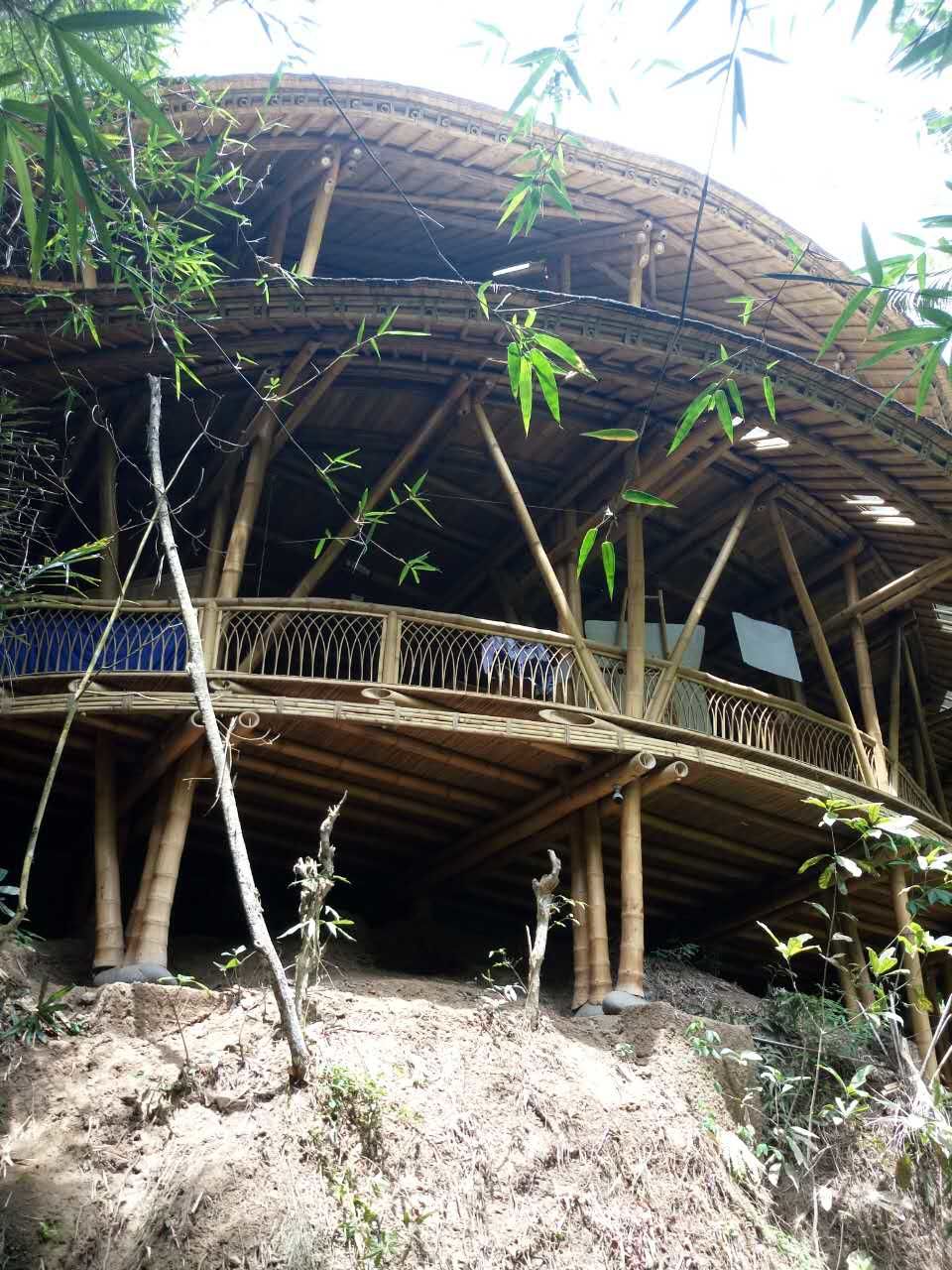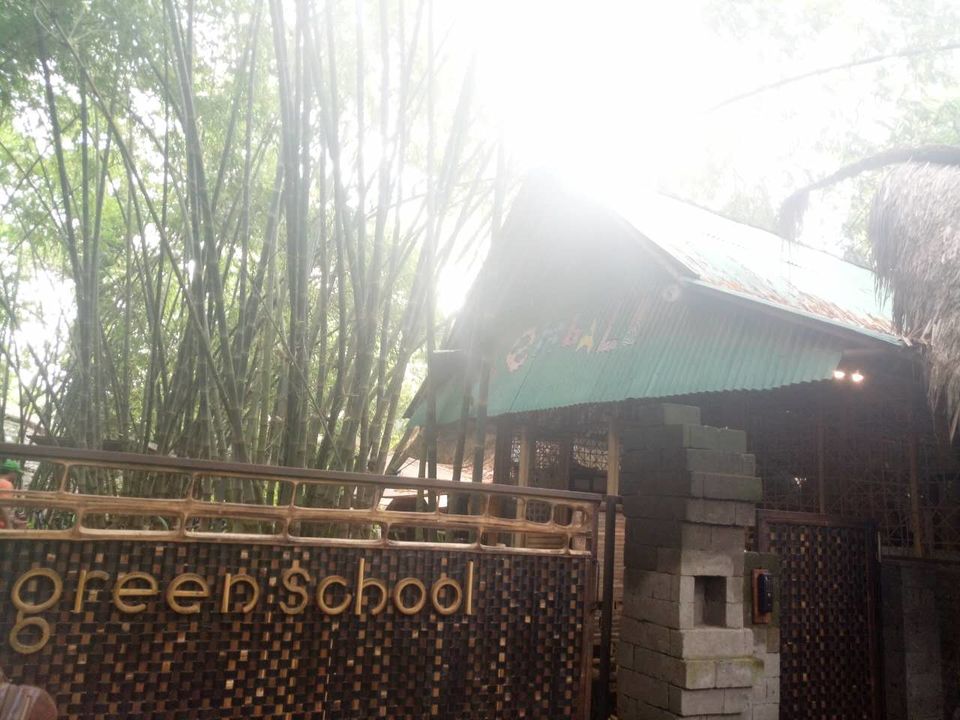 My trip in BALI is over,It's a good place to relax yourself,also ,u should make your schedule better,no matter how,u just need to relax!