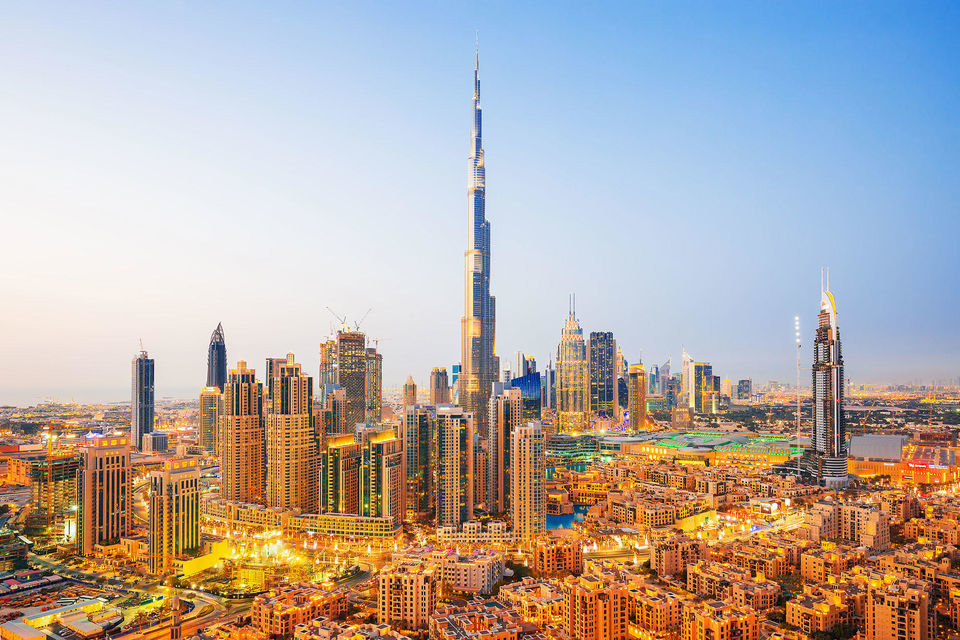 Surreal cityscapes along with golden sand dunes and pristine beaches make Dubai a perfect holiday destination for any traveller. Dubai has redefined the term luxury in a whole new way and offers all its visitors the most comfortable, safe and enjoyable stay in this land of superlatives. From high-end labels to local souks, the city has something for everyone and therefore is also claimed to be a shopper's paradise. Dubai is a surprise package that can take you on a ride that you will never want to end.
Visa Information
Nationals of 45 countries( not including India) are eligible for free 30-day visas on arrival in the UAE. Indian travellers will need a valid visa before arriving in Dubai. This can be done by your hotel or a tourist company. You can get a transit visa for 96 hours with confirmed hotel reservation, but it can only be provided by airlines. Check out more details here.
Morning
8:00-9:00(am) Start your day with a sumptuous breakfast at The Brass. Considered to be the best coffee place in town, this place is located in the City Walk and is 20 minutes drive away from the Desert Safari destination. So, get ready for an adventurous day ahead with breakfast of champions and a coffee to go with.
The Arabian Desert
9:30-12:30(noon)First things first. When in Dubai you can't seem to miss the golden sand dune for anything else. Book your three hours slot for a desert safari in Dubai and experience one of the most mesmerizing sights of the Sahara Desert. There are several activities that you can try when you are on safari, like the Quad Bike ride, camel ride and other activities. Find more details here.
Afternoon
Lunch at Logma
1:00-2:00(pm) Looking for something traditional to eat? Then, this is the place for you. Try the Emirati cuisine at Logma located in Boxpark. It serves authentic Khaleeji cuisine and it's well lit modern day ambiance makes it perfect for all the meals of the day. Try their specialties such as Emirati-style chicken and rice or their sandwiches and definitely order their signature chai by the side.
Experts suggest one should try the Balaleet, a sweet vermicelli dish with saffron omelette
Shop your heart out
2:00-4:00(pm)Go shopping in the traditional Souks or the famous Ripe Market. The four Souks on the Deira street that you should definitely explore are; the Gold Souk, the spice souk, the perfume souk and textile souk. Similar to the Souks, there is a Ripe Market which is just 15 minutes drive away from the Deira street which is also very famous for its street shops and variety of products.
Dubai Mall is huge, it has everything. You name it and you will get it.
Burj Khalifa
4:30-6:00 (pm) The tallest of all the marvels in the world, Burj Khalifa is a must visit when in the Dubai. One of the most photographed buildings in the world, Burj Khalifa gives a stunning panoramic view of the city. With water body on the edges and Sub Saharan desert on the other side, topping it with glittering skyscrapers and web of roads, the view of Dubai city from 160th floor is like a fairy tale image for any tourist.
Evening
The Fountain Show
6:00 - 6:30(pm) The Dubai Fountain is the world's largest choreographed fountain system. After a ride to the 160-storey building of Burj Khalifa be prepared to be surprised again. This fountain can throw up water up to 500 feet and is worth the watch. It is a five minutes light and sound show and is completely free for everyone.
Explore the Aquarium
6:30-9:00(pm) Dubai Mall has an aquarium that has more than 33,000 aquatic animals. Walk into a 48 m long tunnel that wraps around you. There is so much to see everywhere. There are also several other adventurous activities such as glass bottom boat tours, cage snorkeling and shark dives that you can try. Children can also get mermaid makeovers and then can go swimming.
Dinner at 40 Kong
9:00- 11:00(pm) After all the adventure, experience Dubai's pulsating nightlife at 40 Kong, a rooftop cocktail lounge and restaurant. Book a table to get a good view from the 40th floor. Spend a night to remember in this upbeat place.
Stay over and Hammam
7:00-8:00(am) Book your stay by the beach at One and Only Royal Mirage. Try the traditional hammam (Turkish Bath) available and get rid of all your stress in one hour. Pamper your mind, body and soul and get yourself going for the next destination. If you have time, spend the extra hours on the beach and just relax.
The best part of Dubai is that even when you don't have all the time in the world to explore this place, 24 hours is all you need to get a taste of what this city is about.
Have already been to Dubai? Tell us something that needs to be in that list here. Subscribe to Tripoto's Youtube channel for more travel ideas.
Frequent searches leading to this page:-
Dubai tour package from India, Dubai tour packages from Delhi, Dubai tour package from Mumbai, Dubai tour packages from Ahmadabad, Dubai tour packages