Dubai -oslo- rjukan
Arrived into oslo and rented a car. Drove to Rjukan and checked into our airbnb.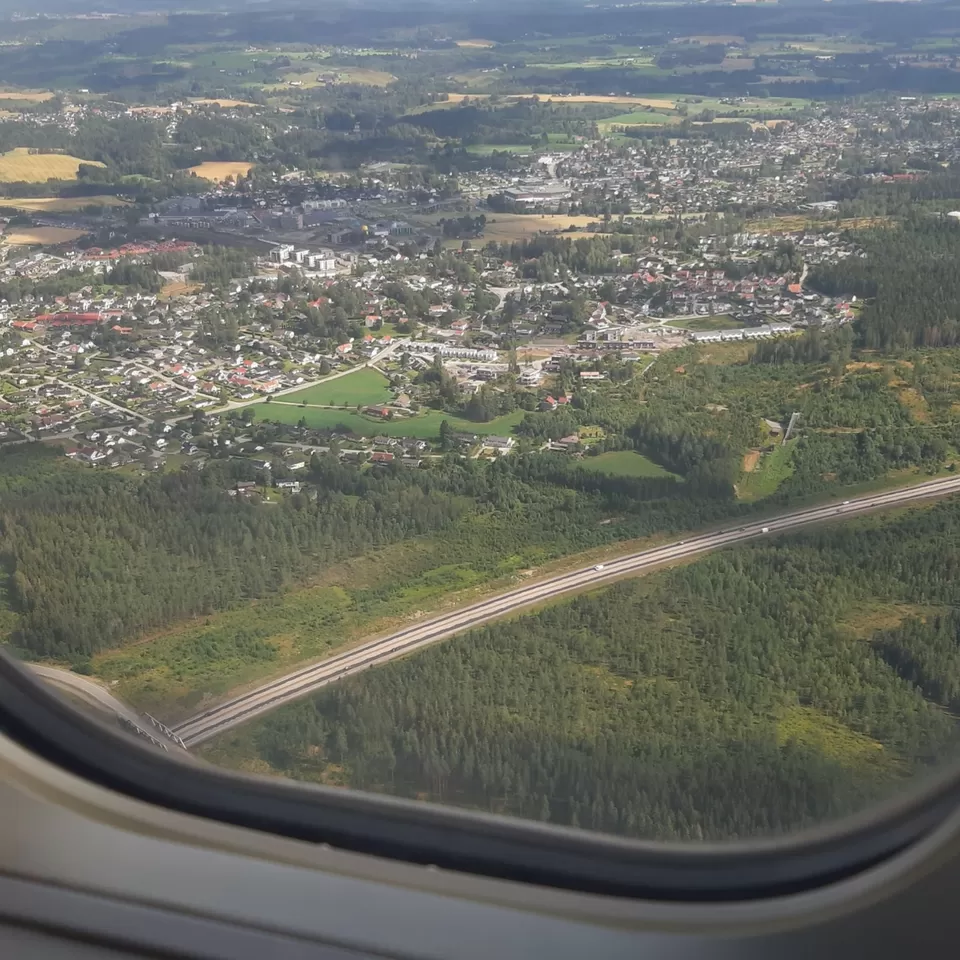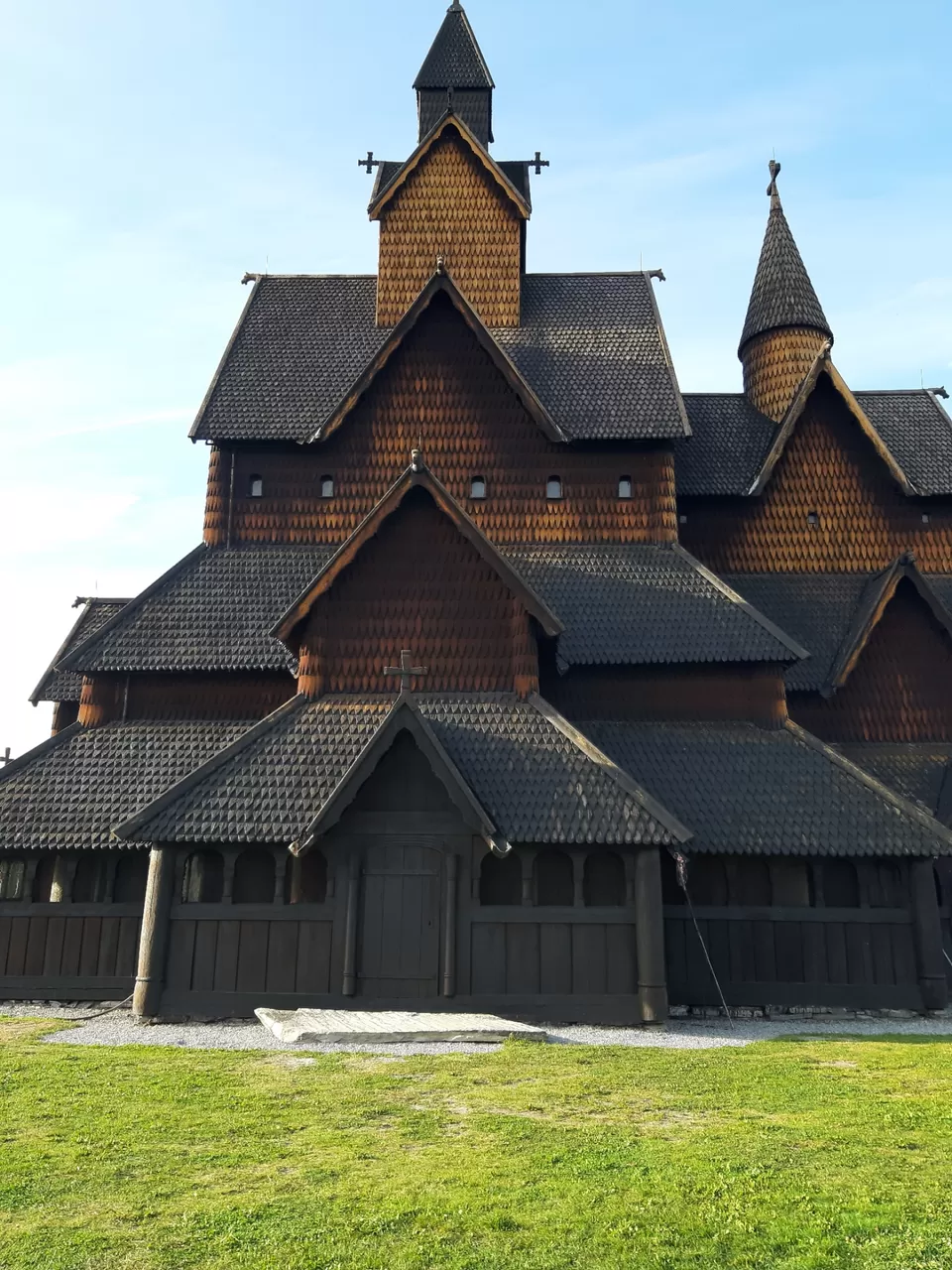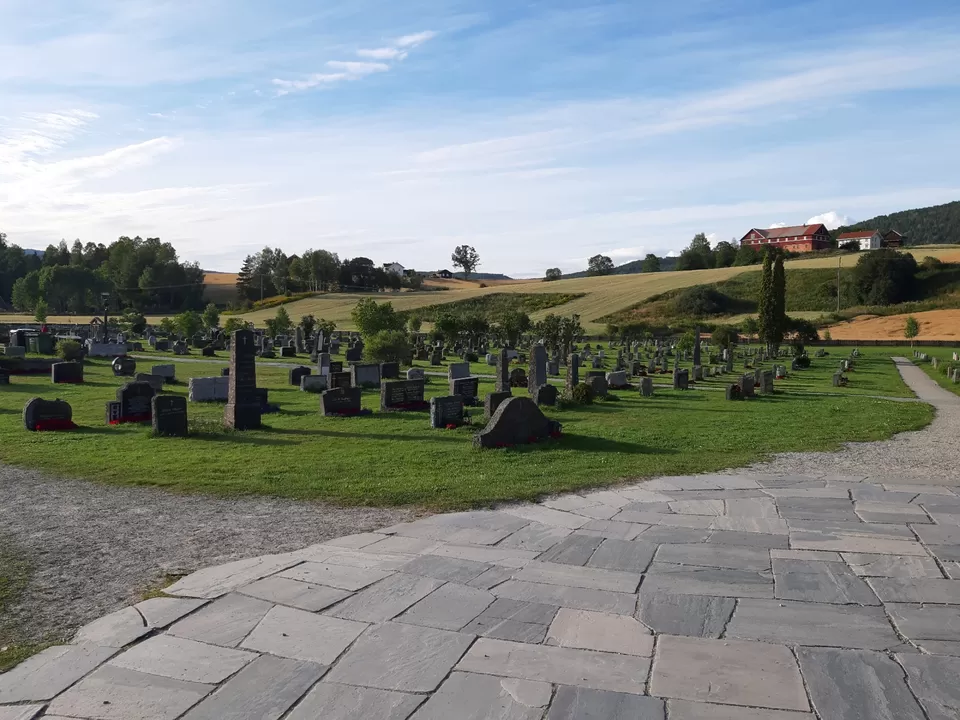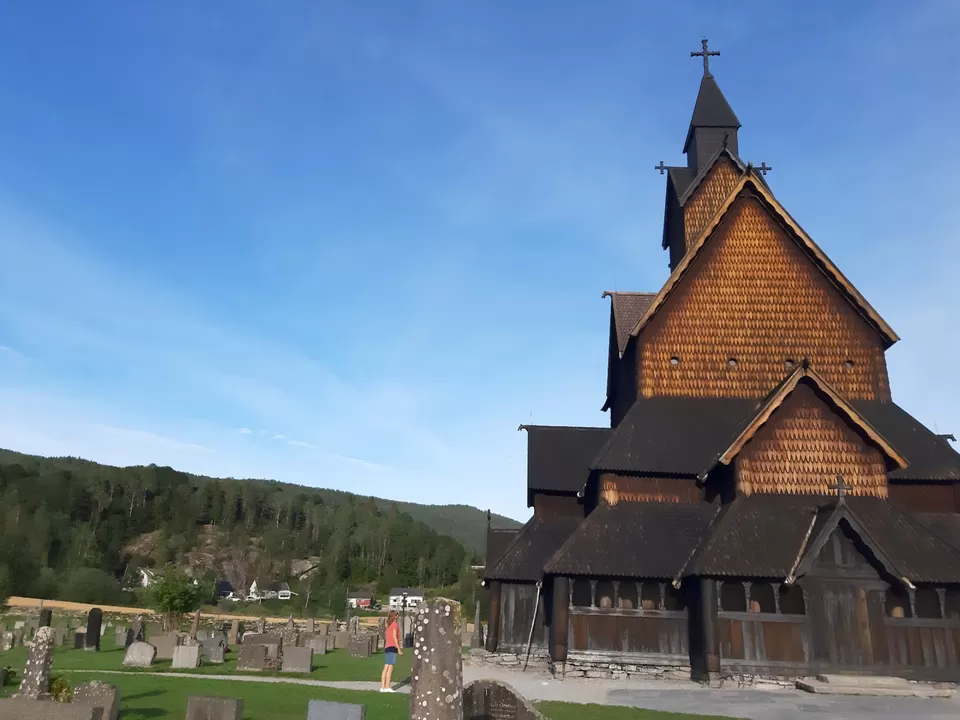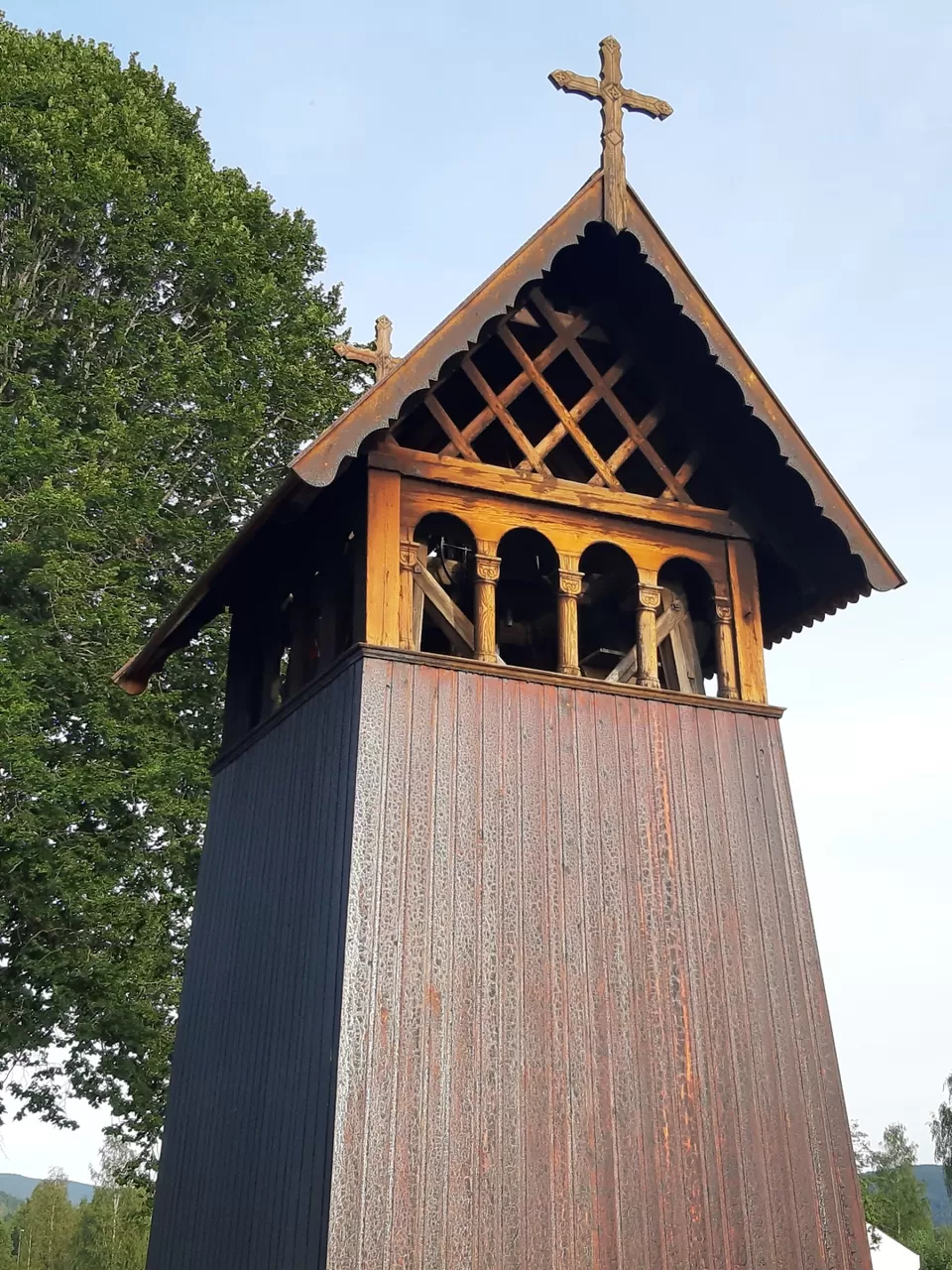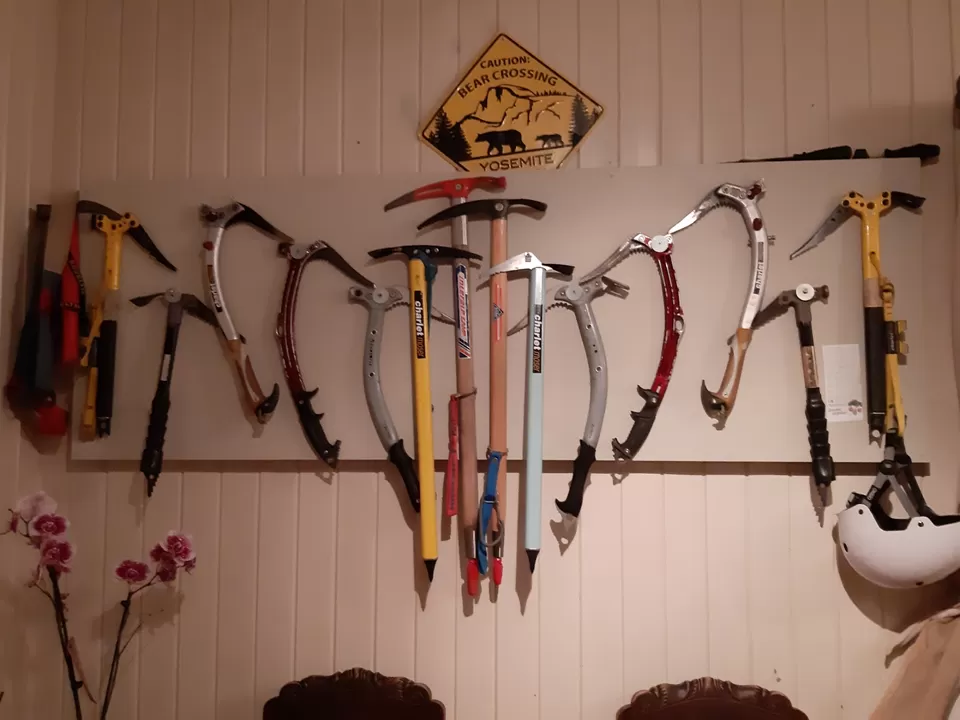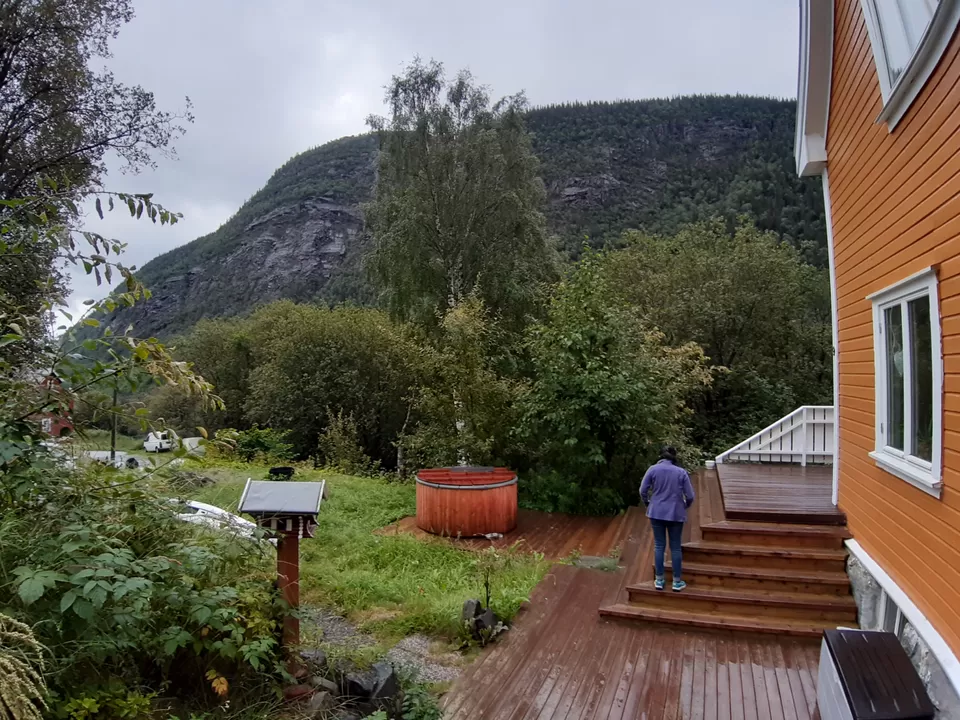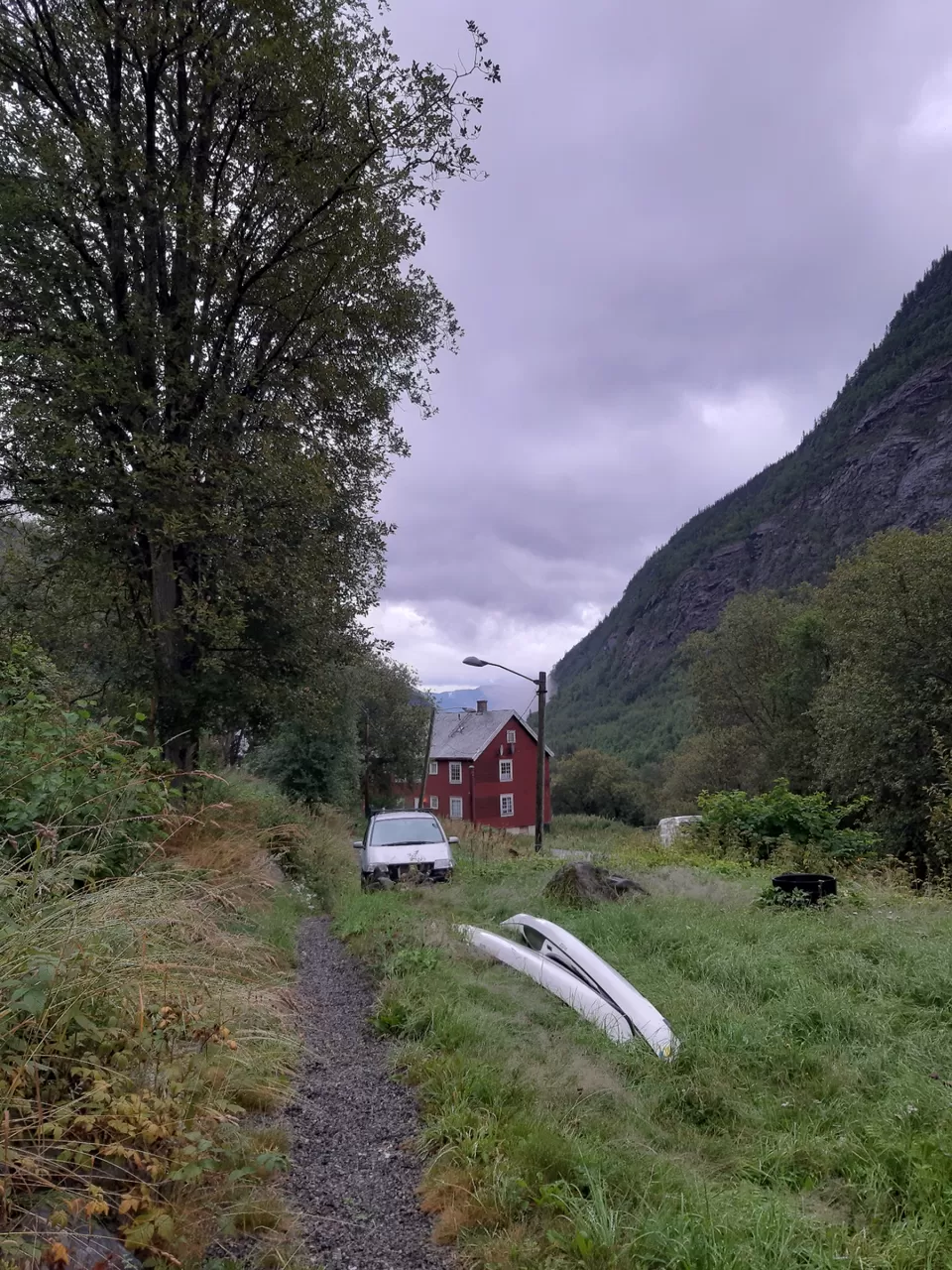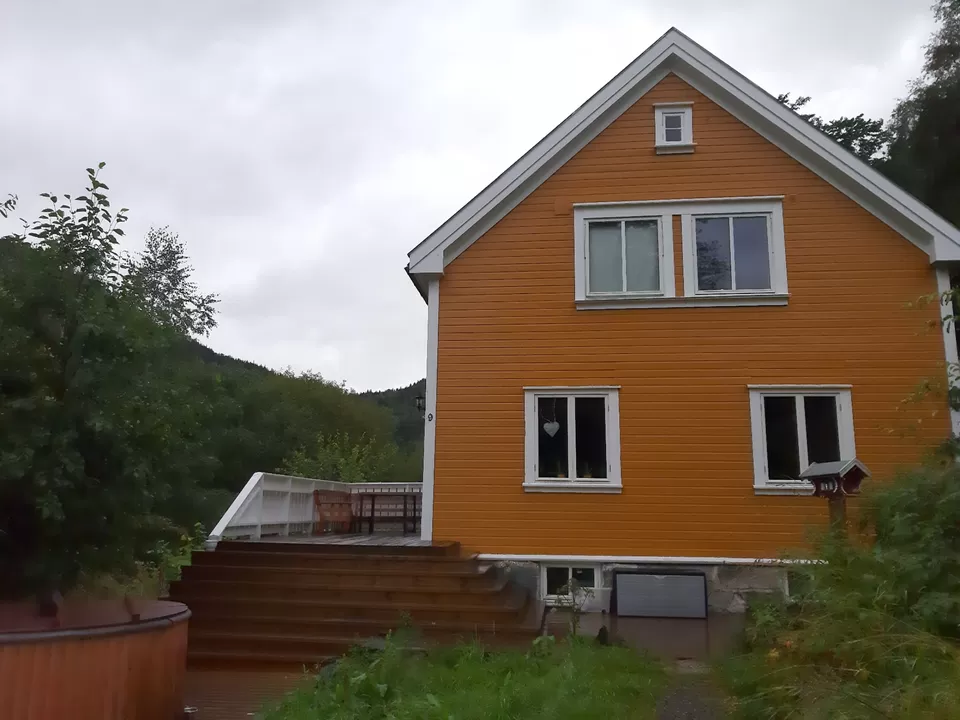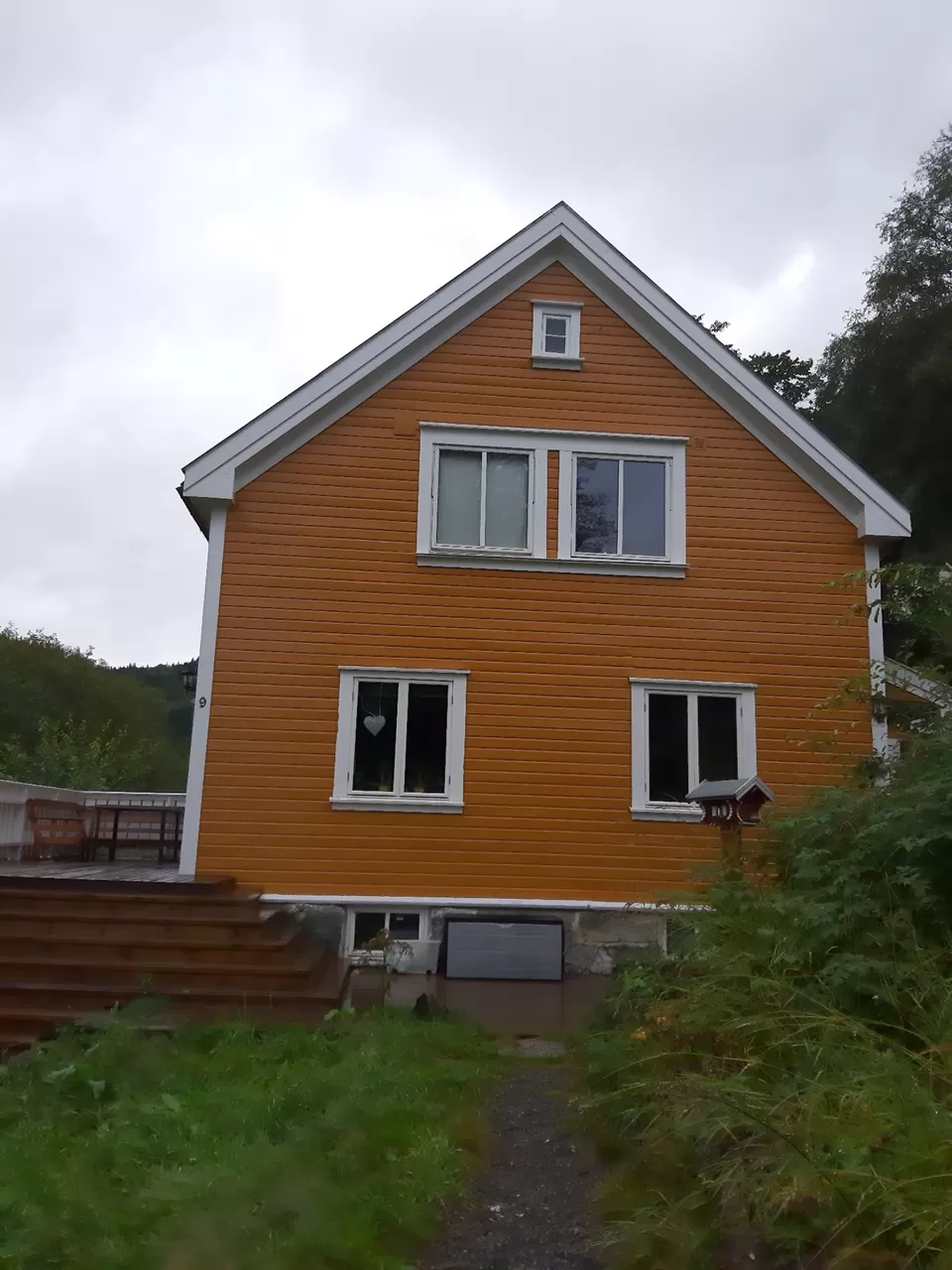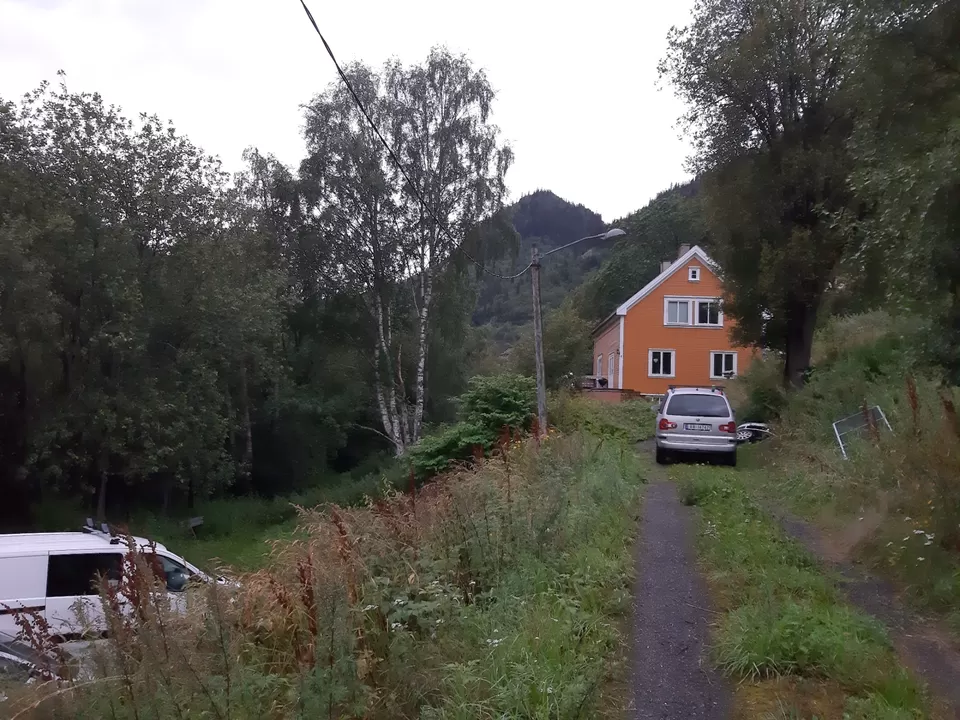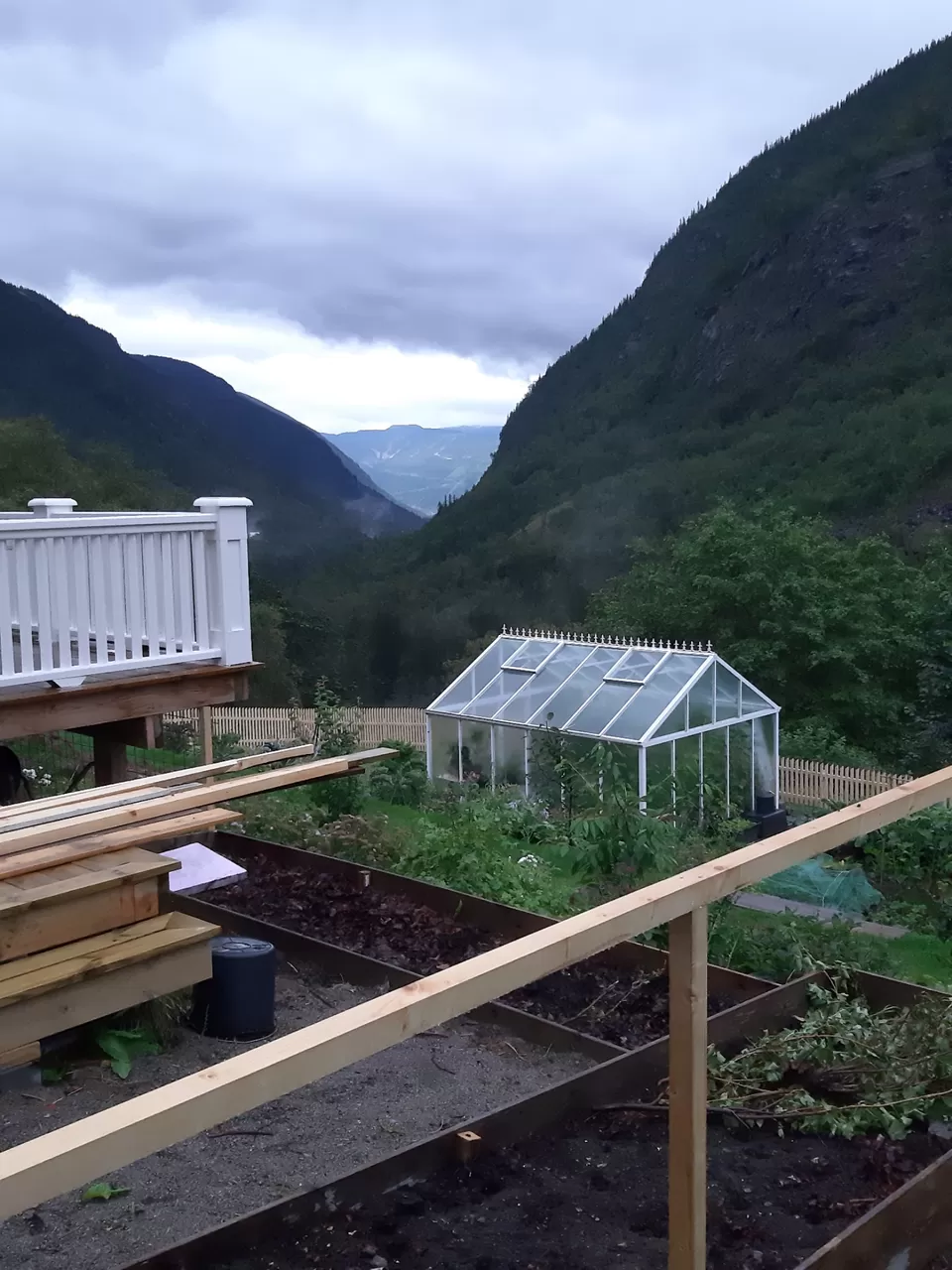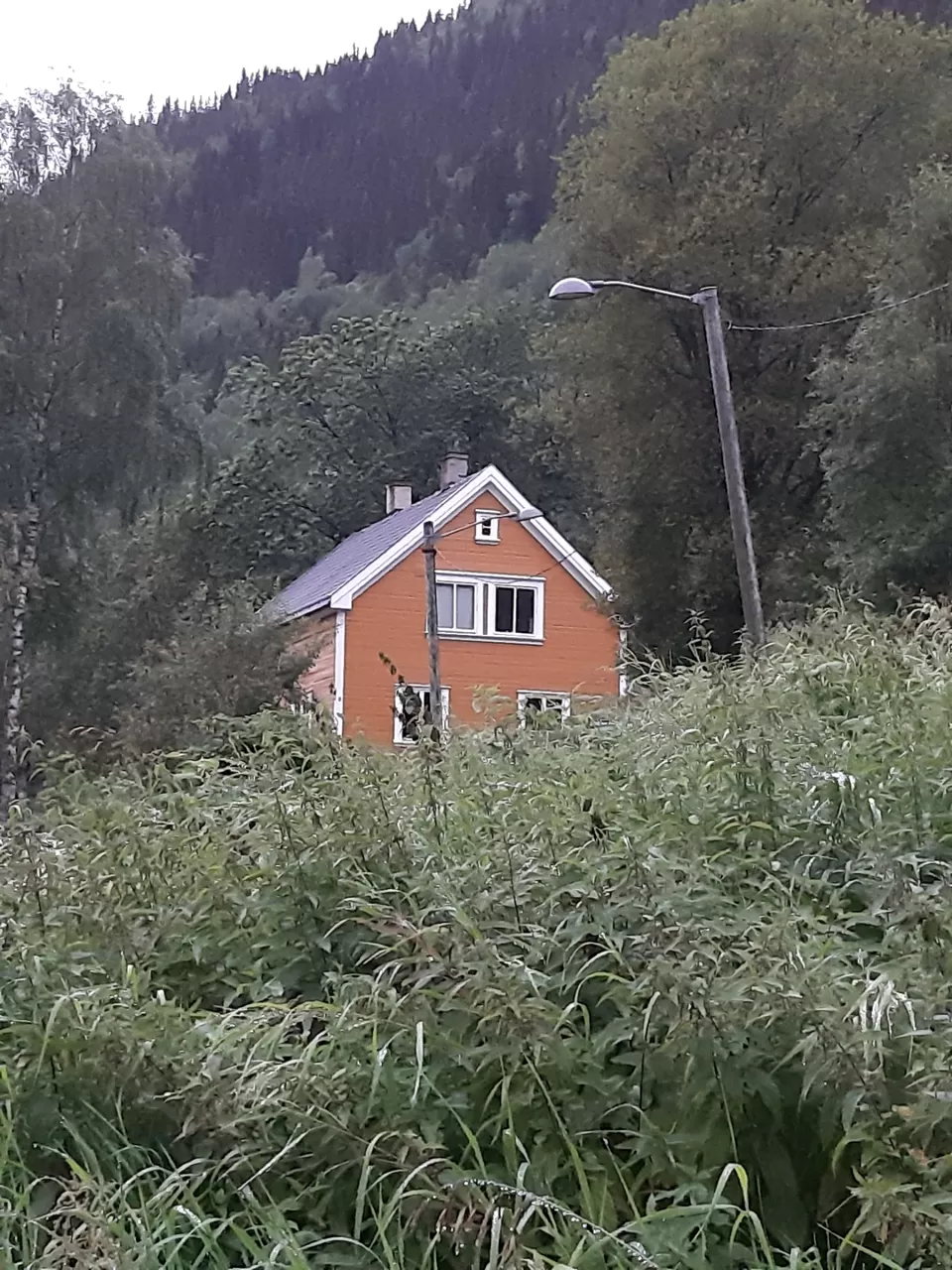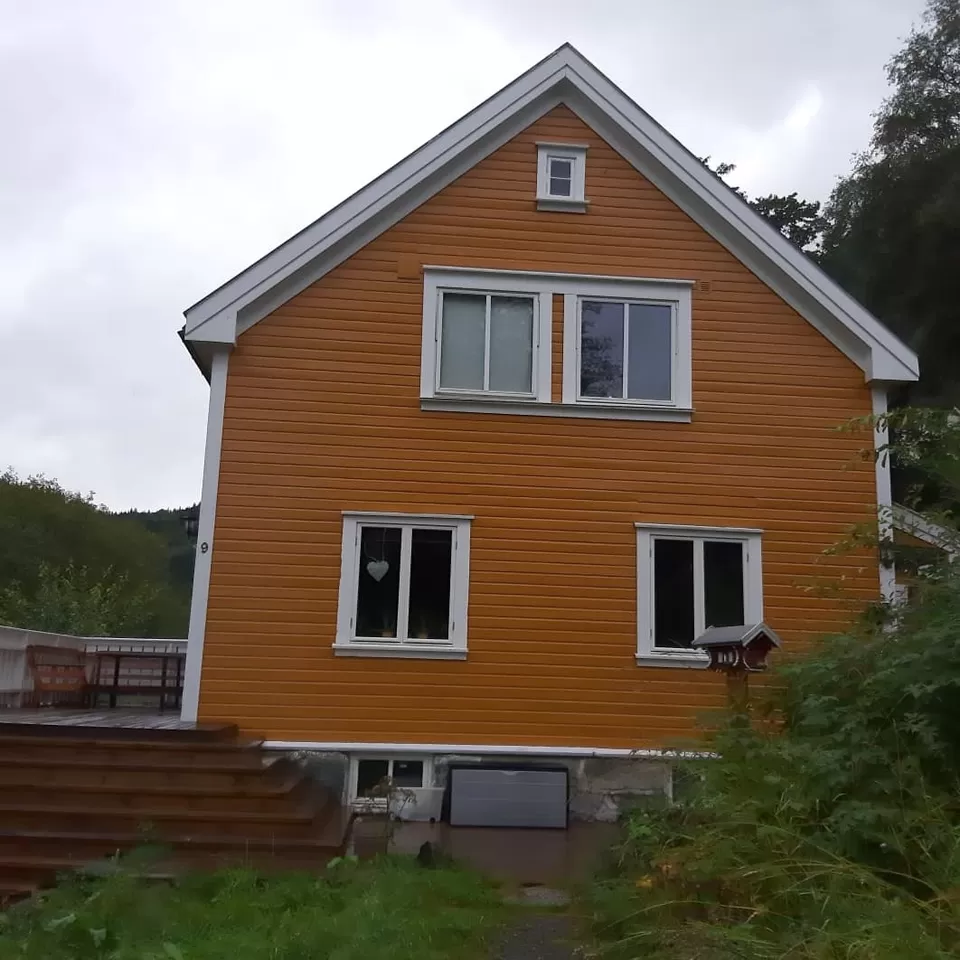 Rjukan - Hovland
Drove onto hovland. Beautiful drive and an amazing evening fishing in the fjords. We stayed at this brilliant Airbnb called espe fjord and the hosts were more than just hosts. Amazing hospitality and really warm and friendly people. They even gave us a few tips and lessons on fishing and the culture.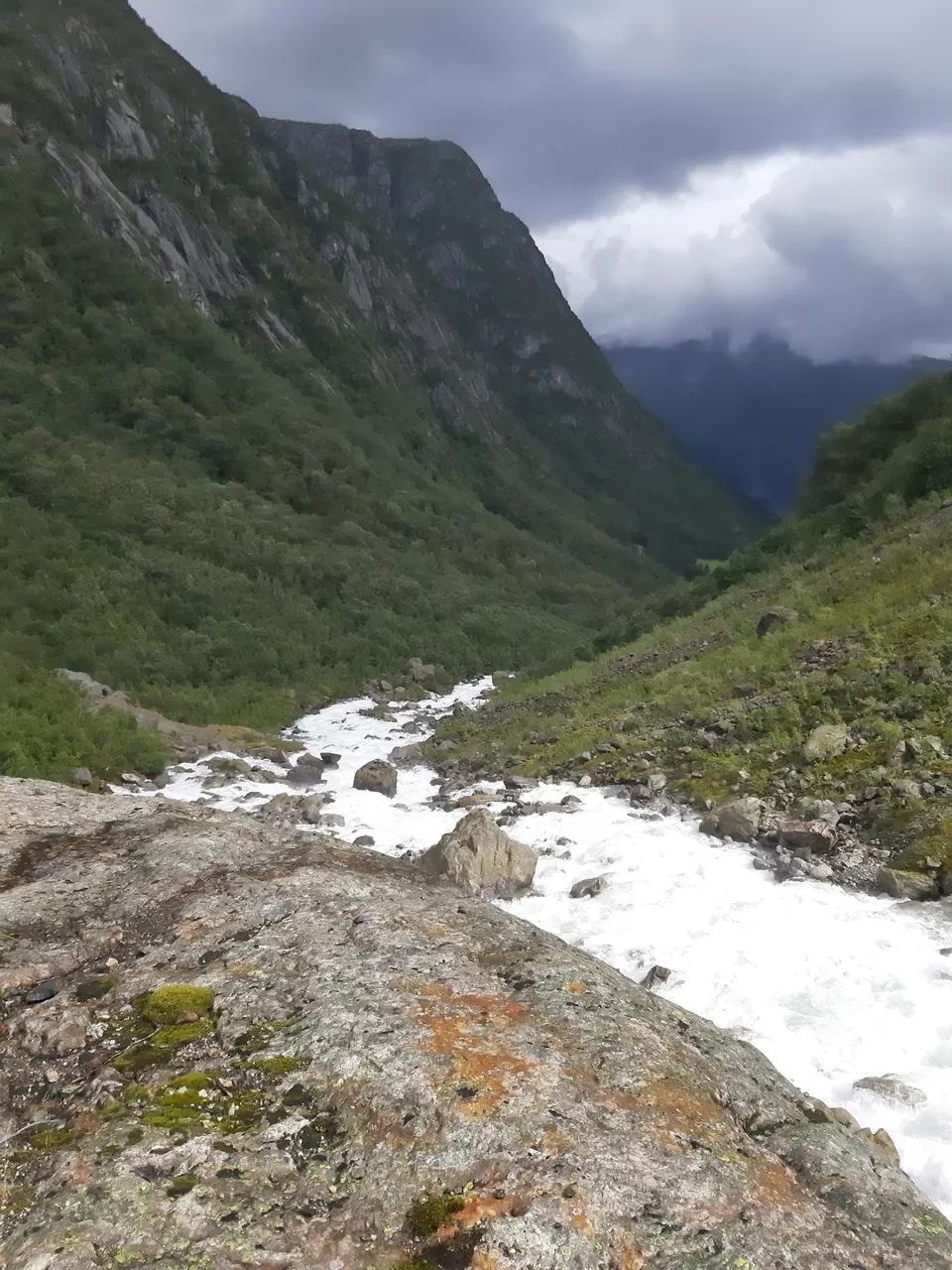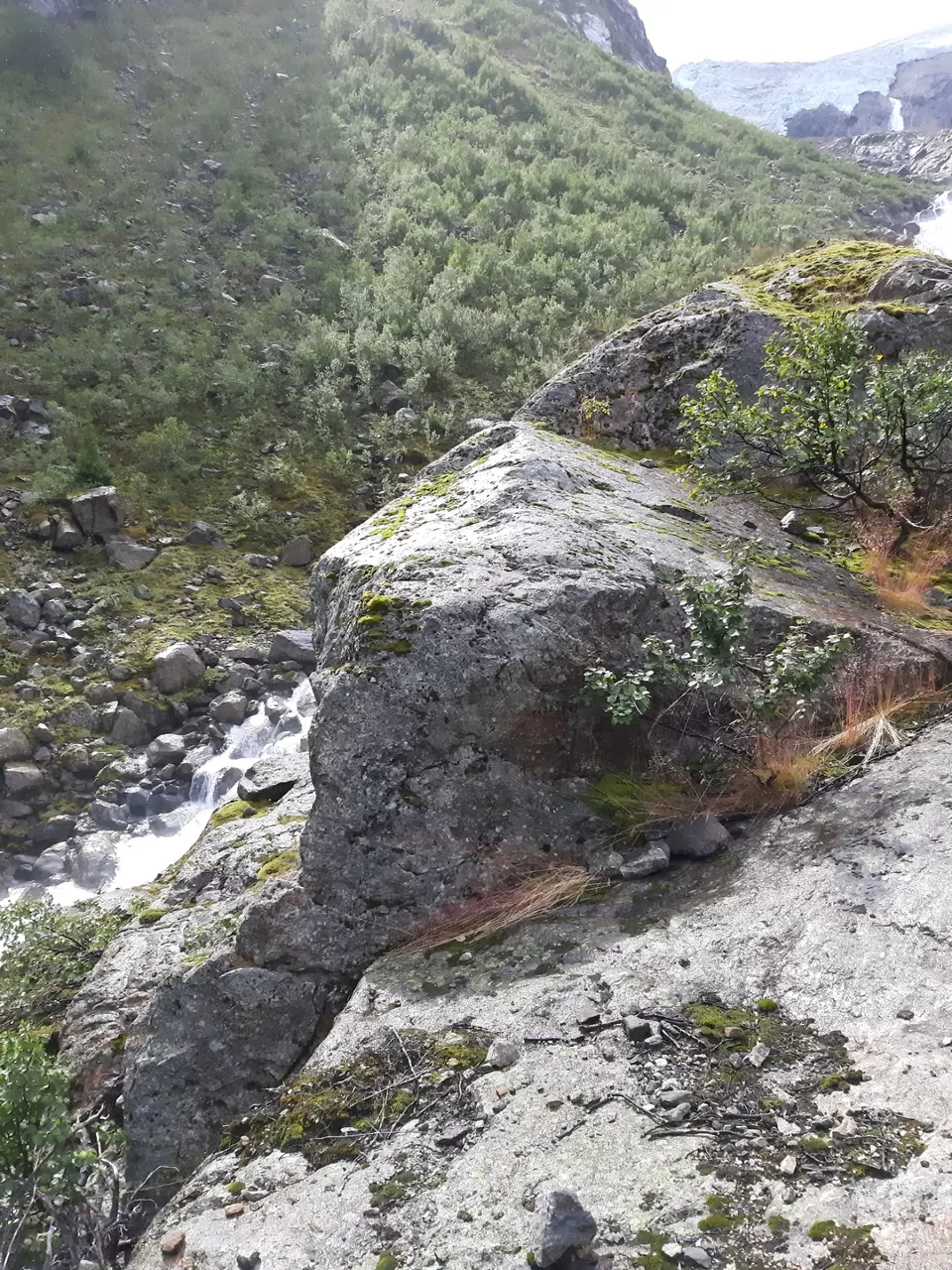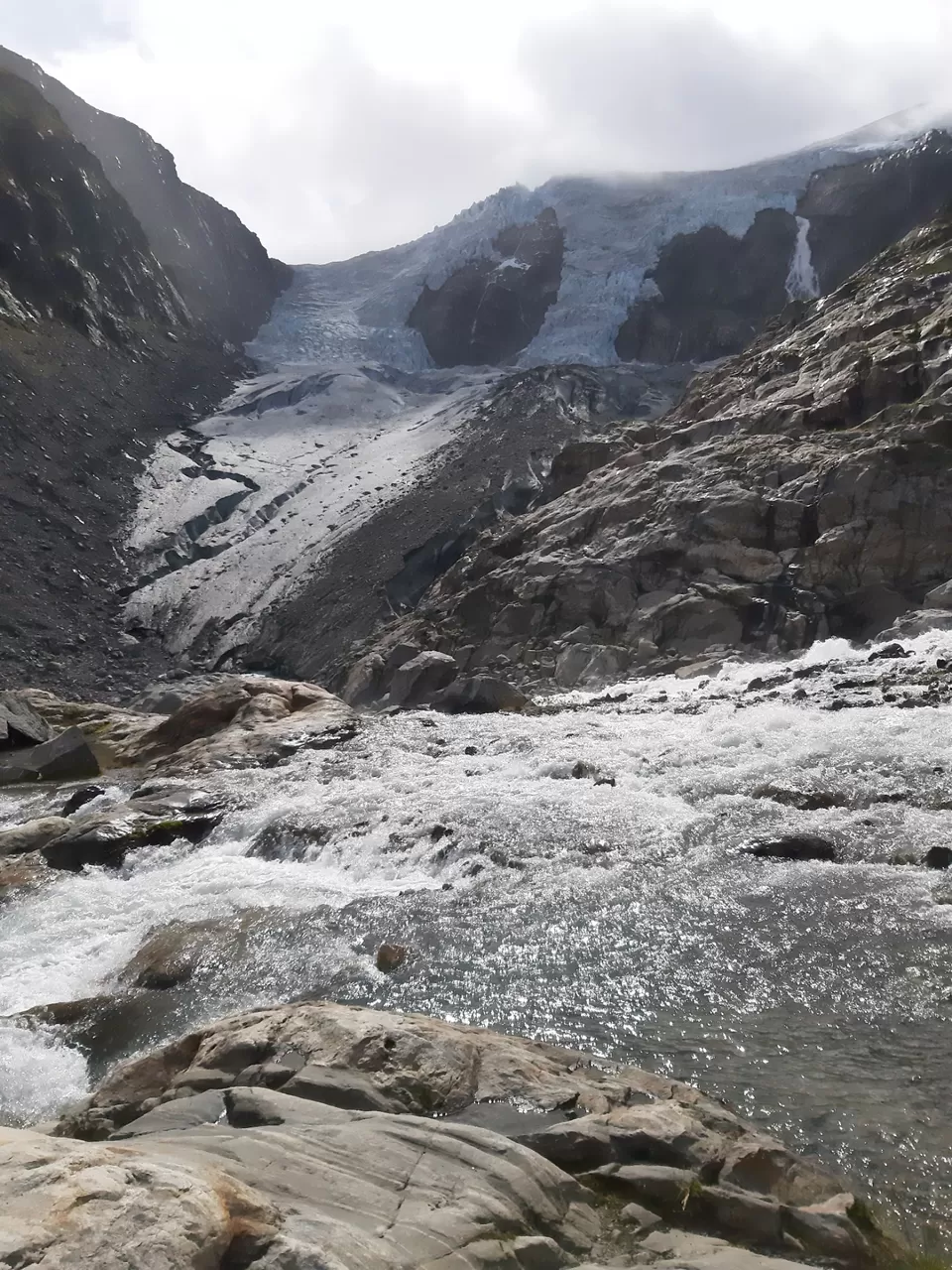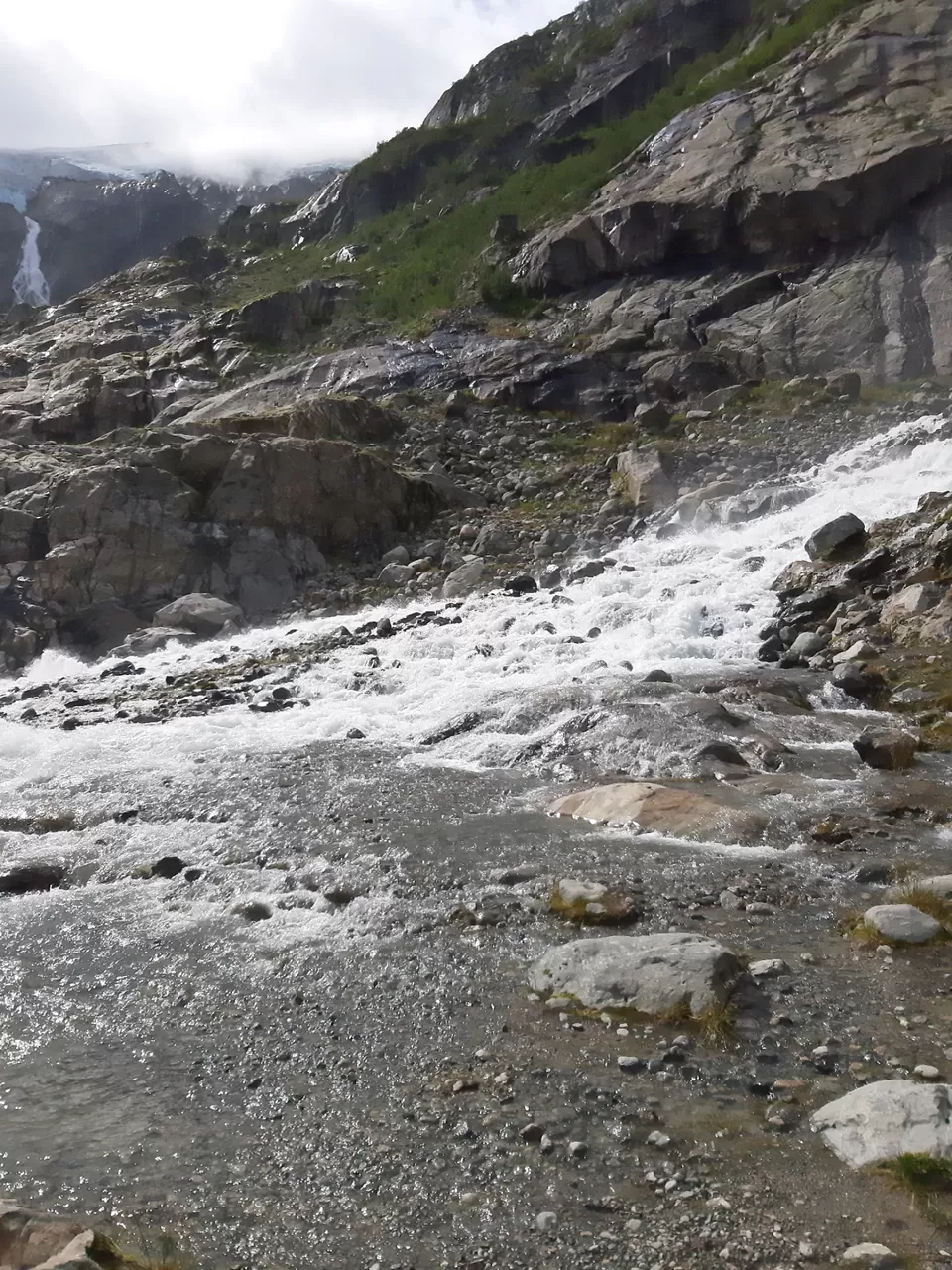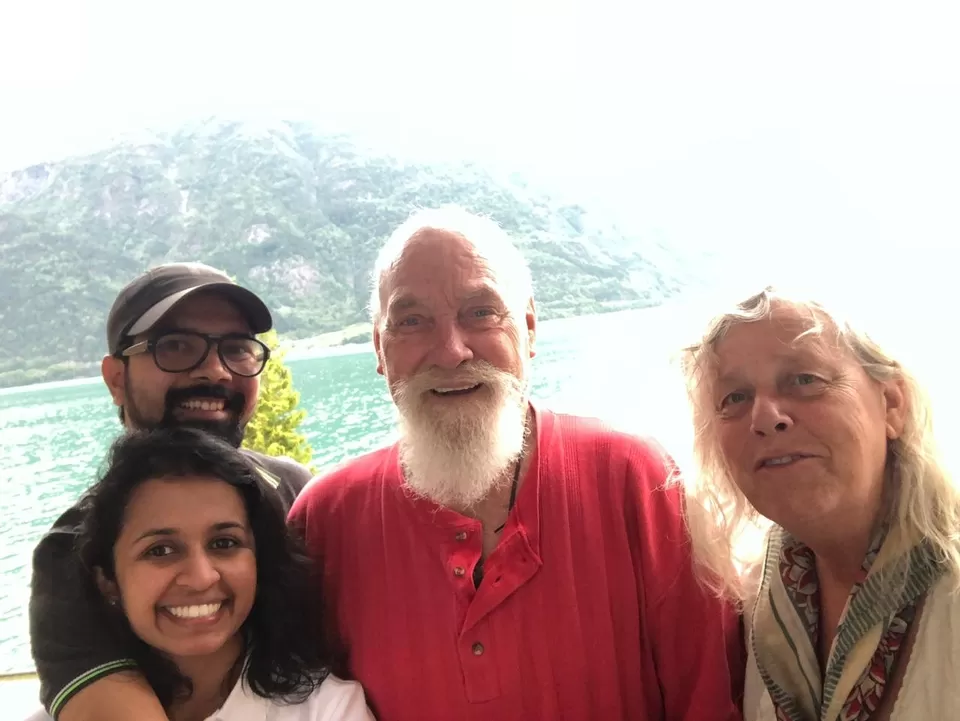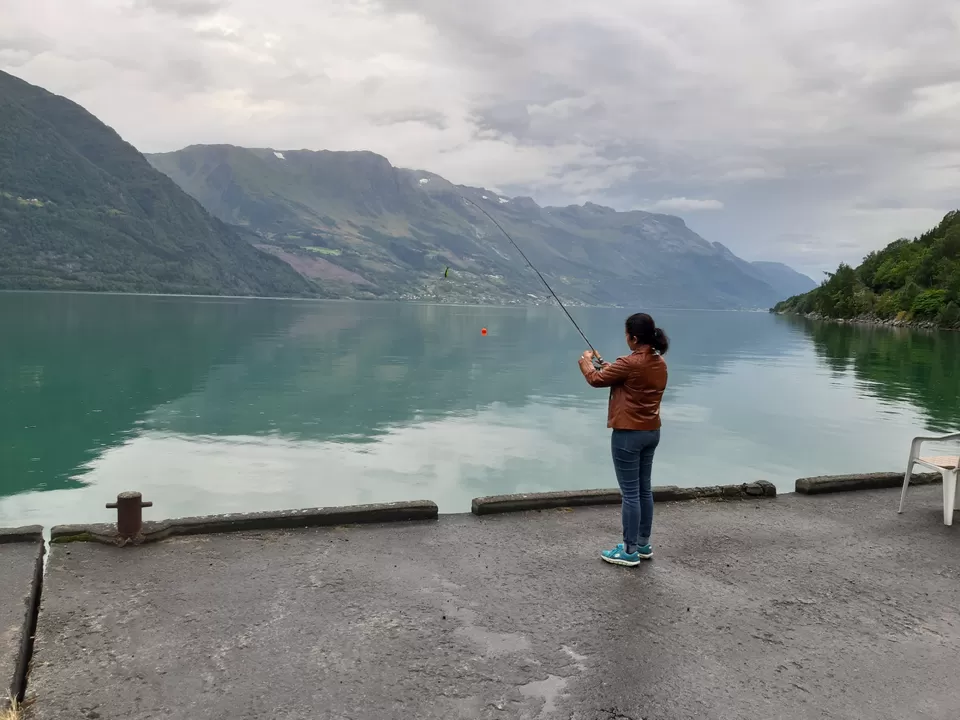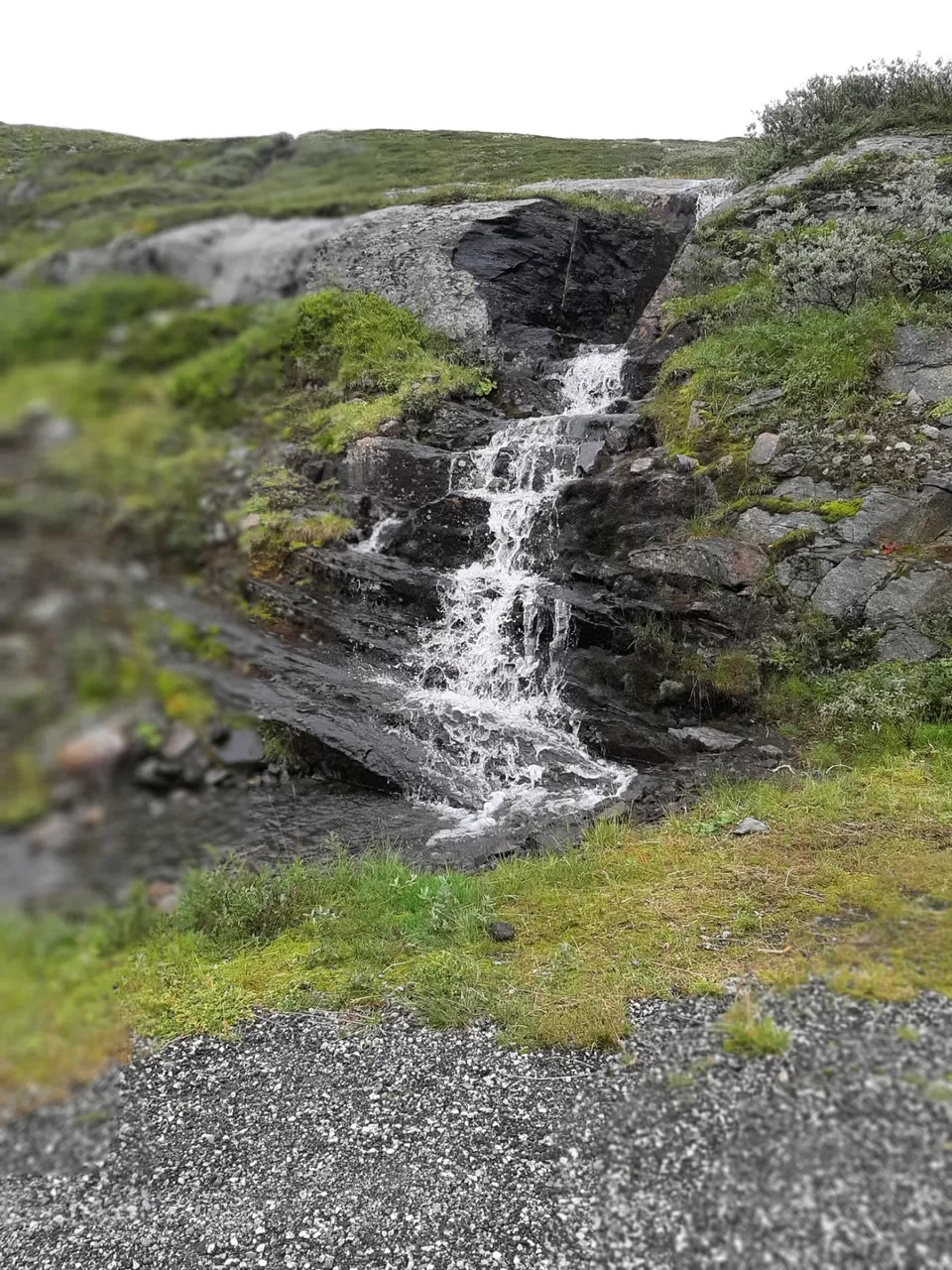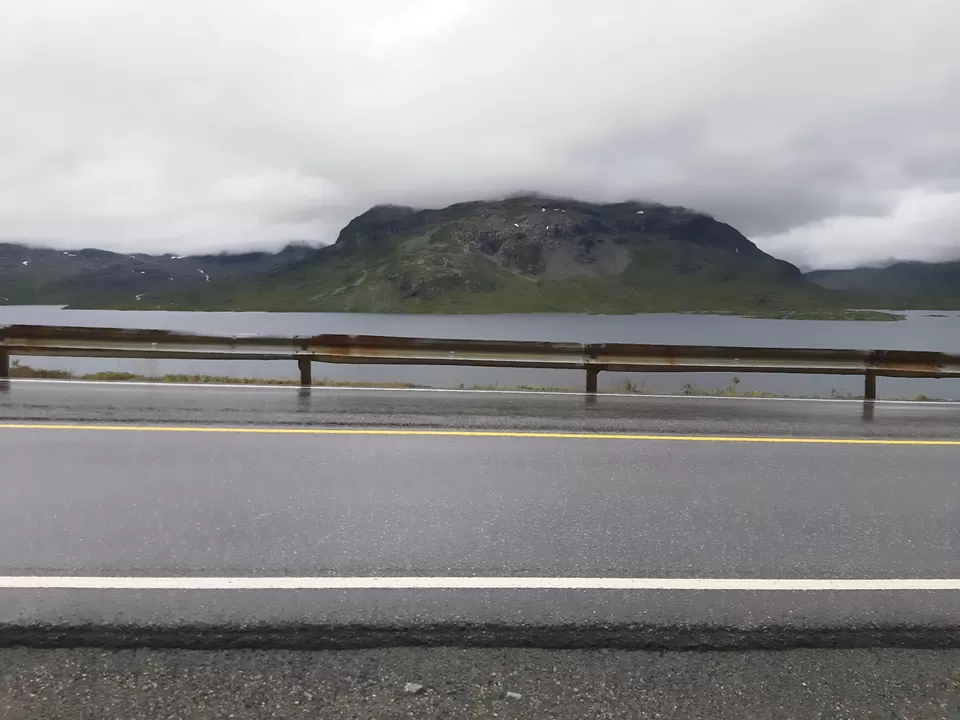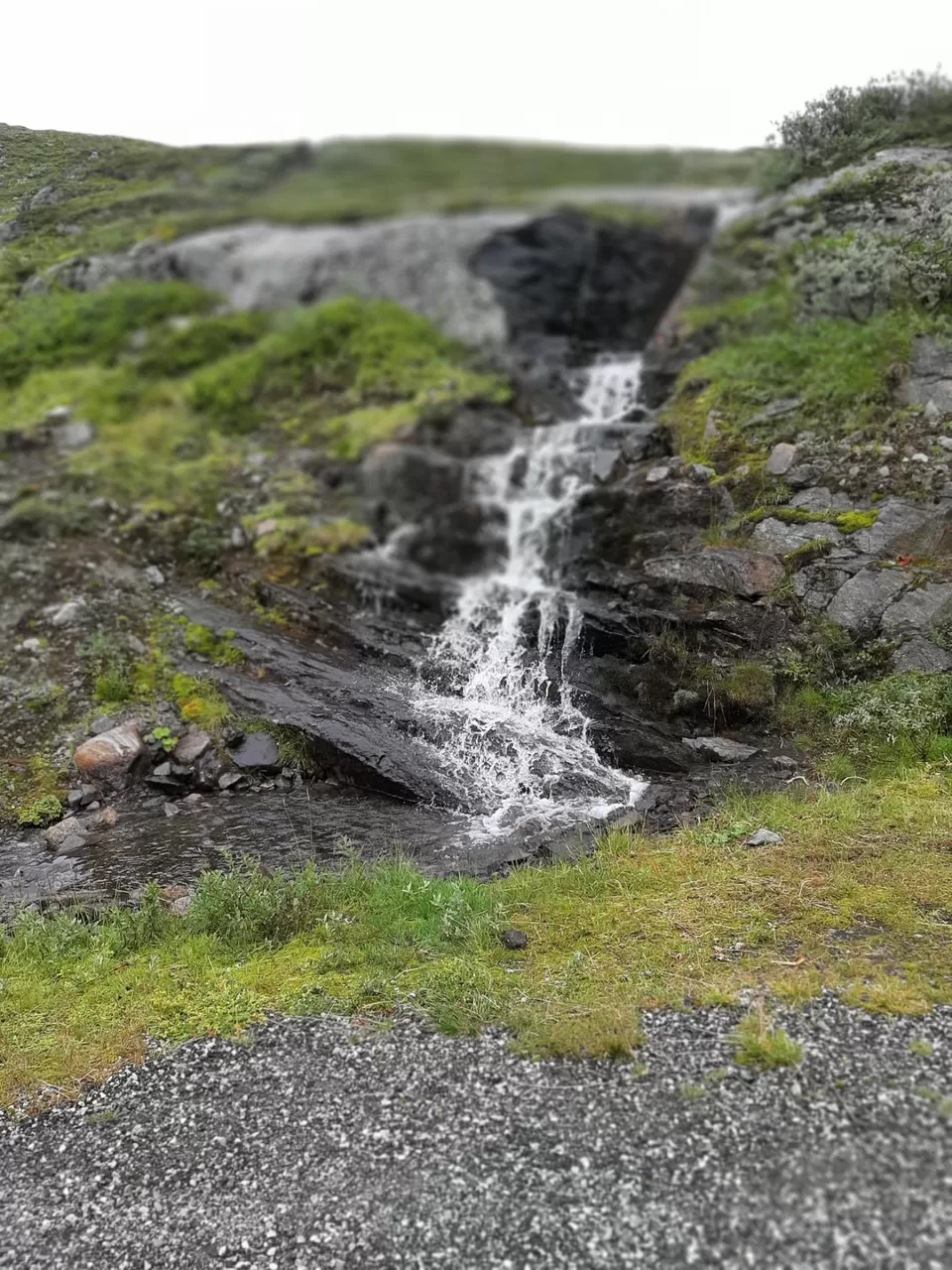 Hovland - Trekking- Bergen
We went on a day trek after checking out and before driving to Bergen. The drives are beautiful and so was the trek. Though my wife said its going to be a leisurely walk, it was pretty streneous but totally worth the time and effort.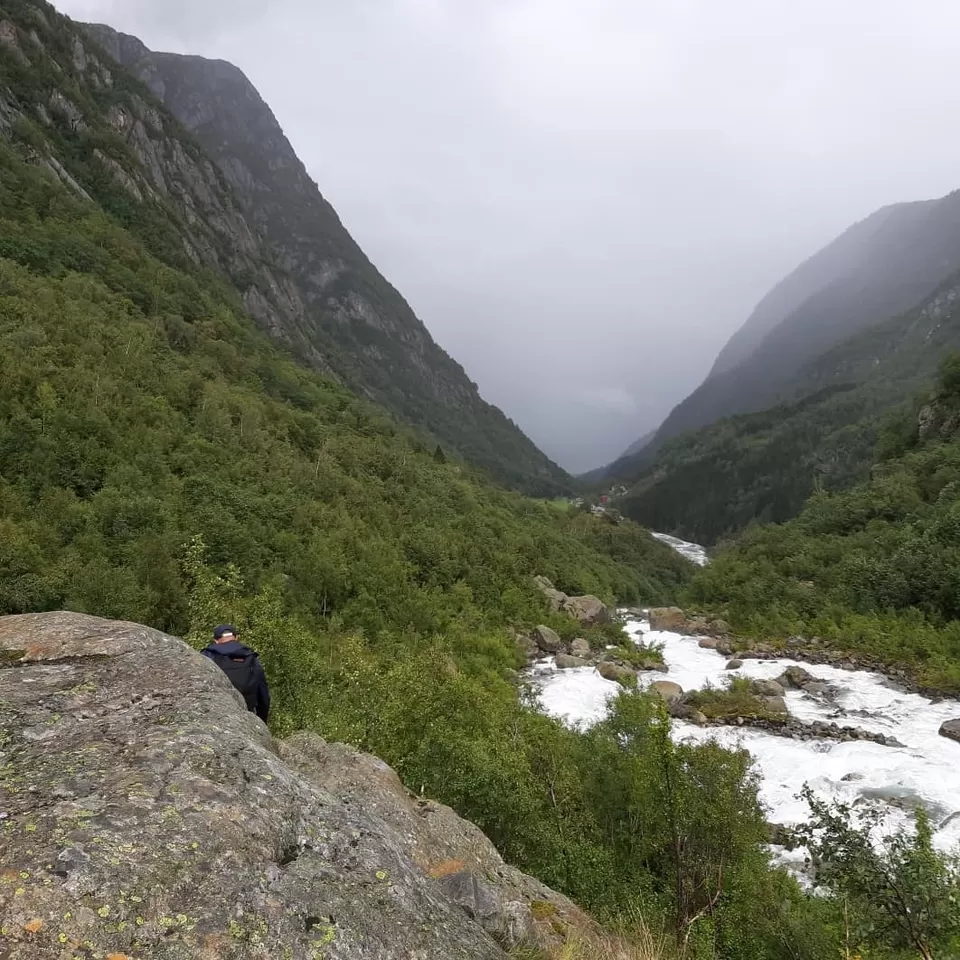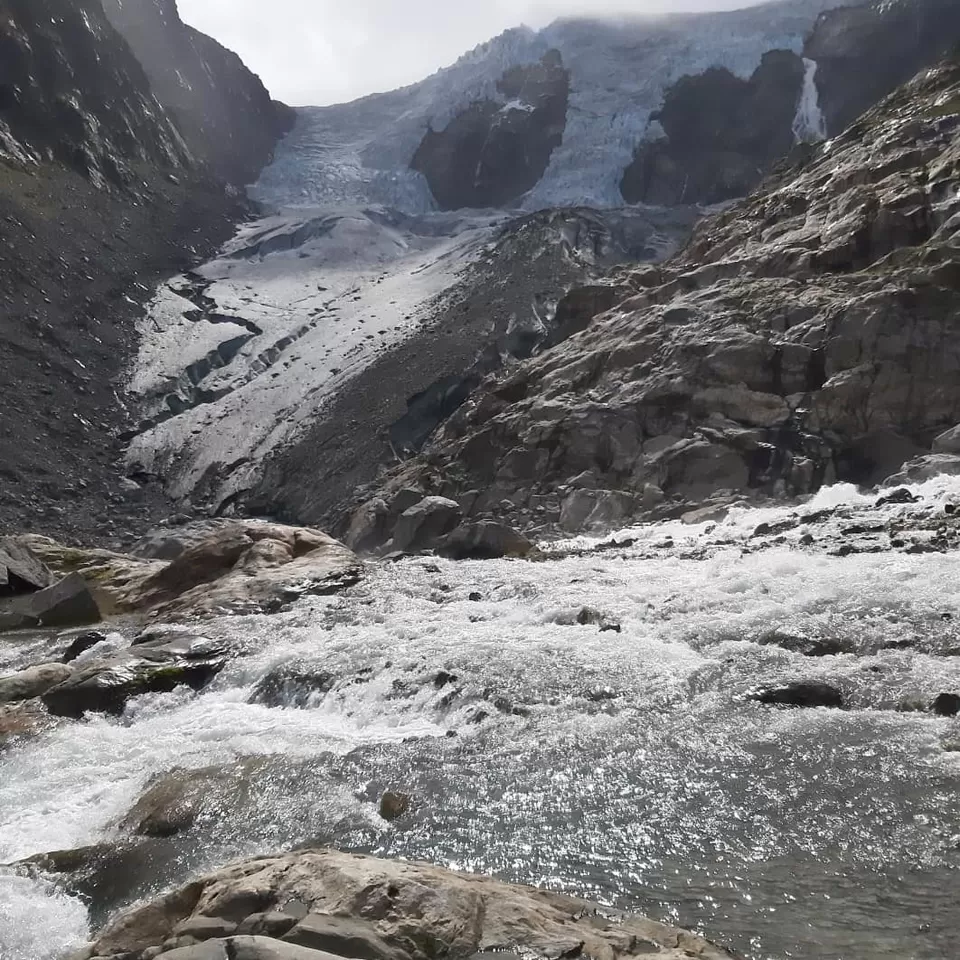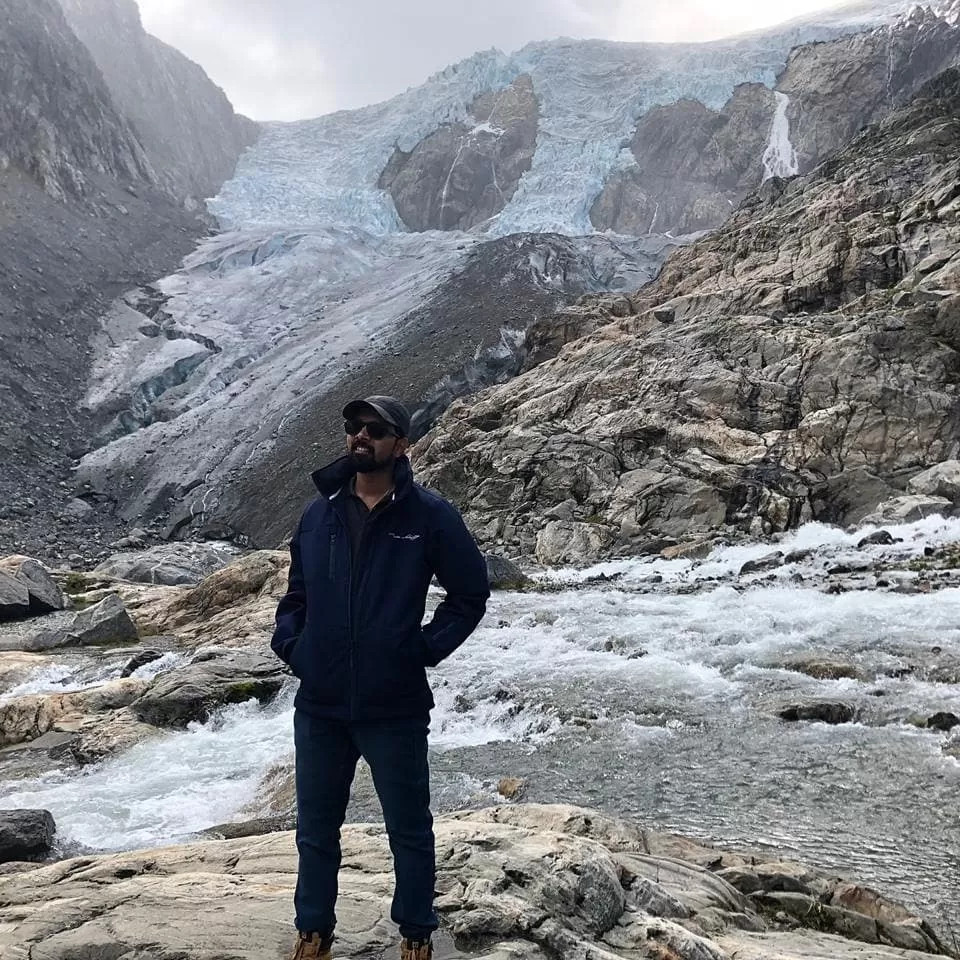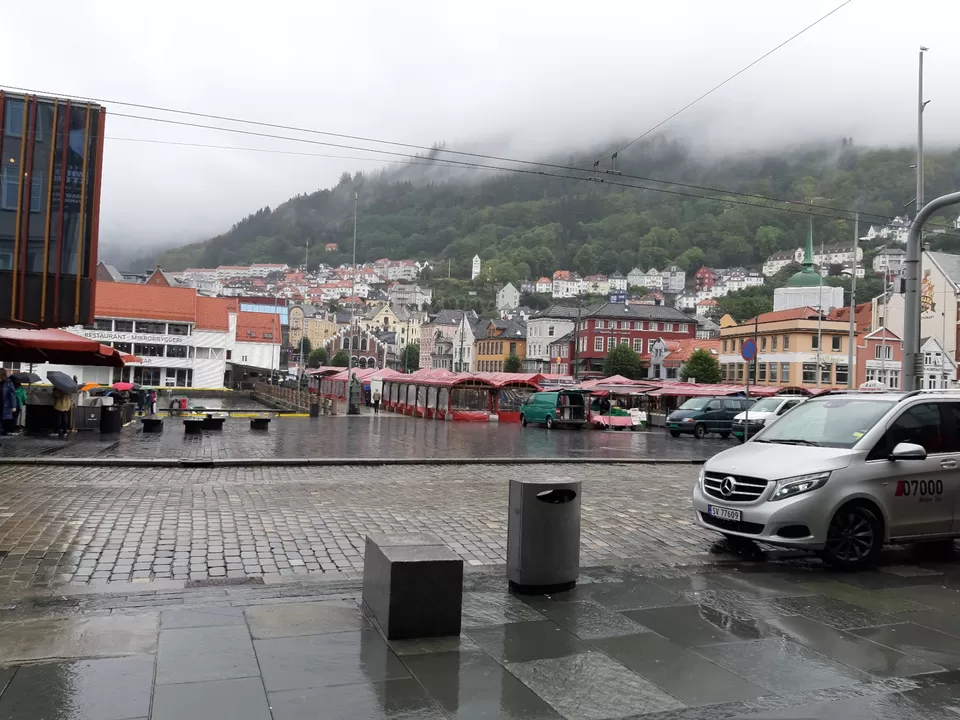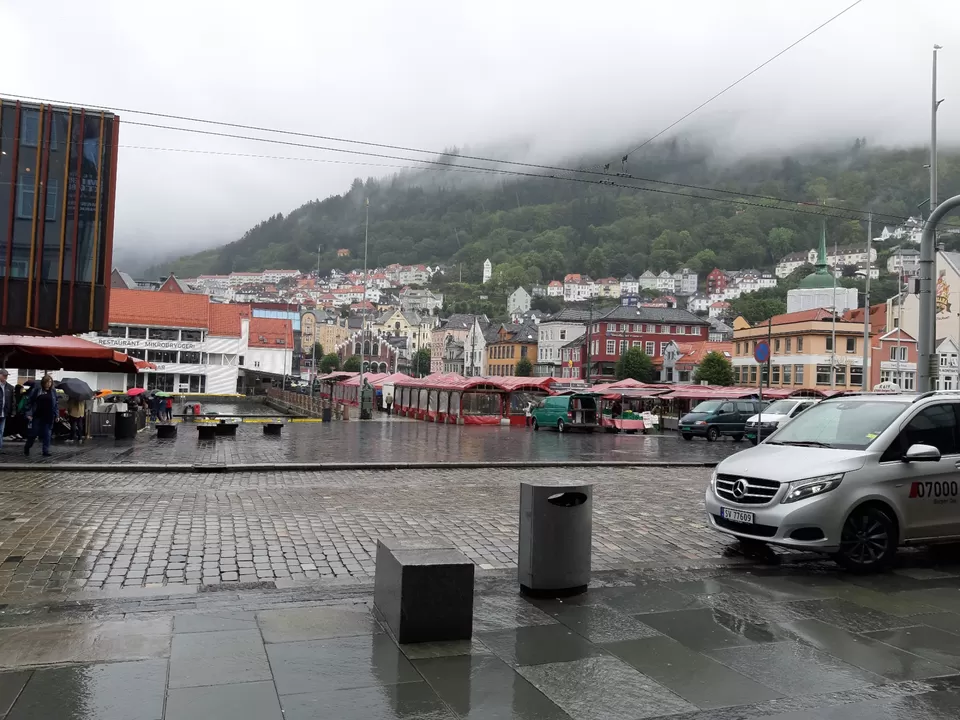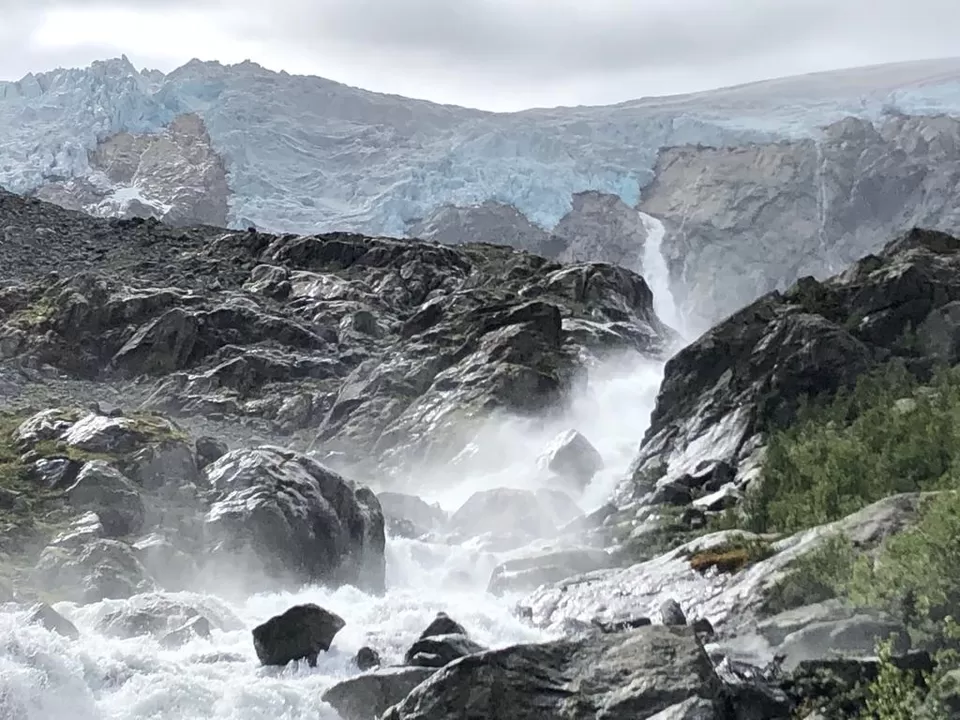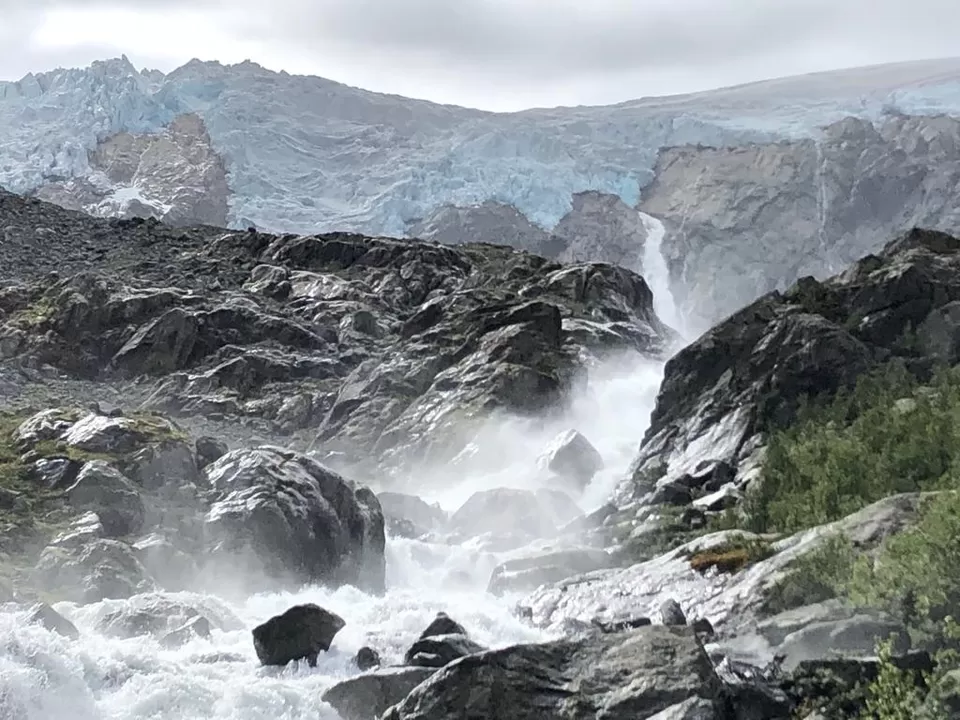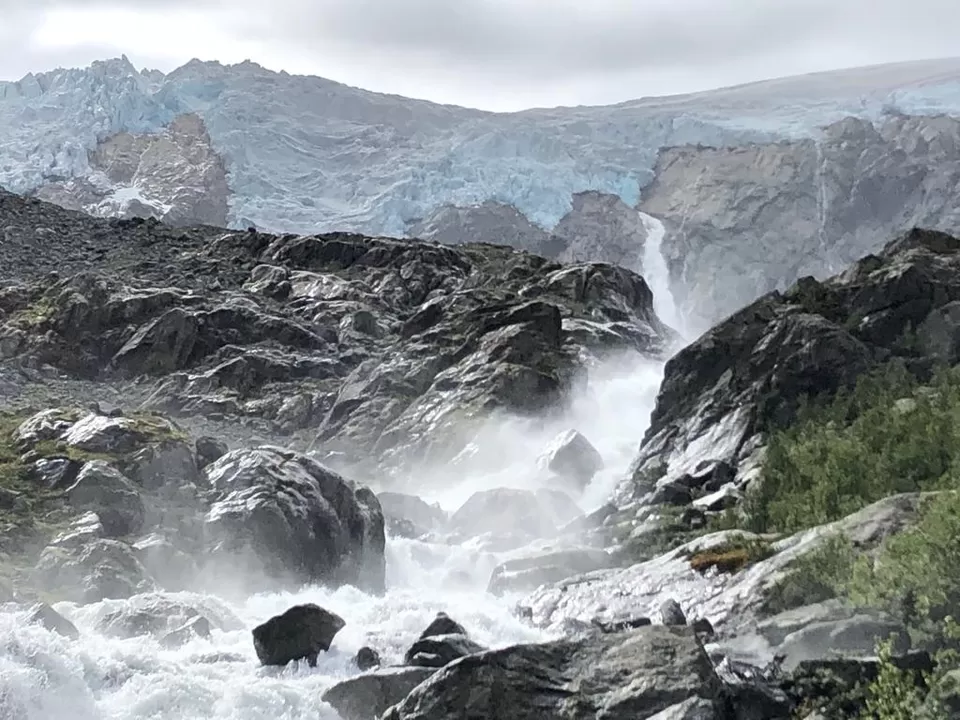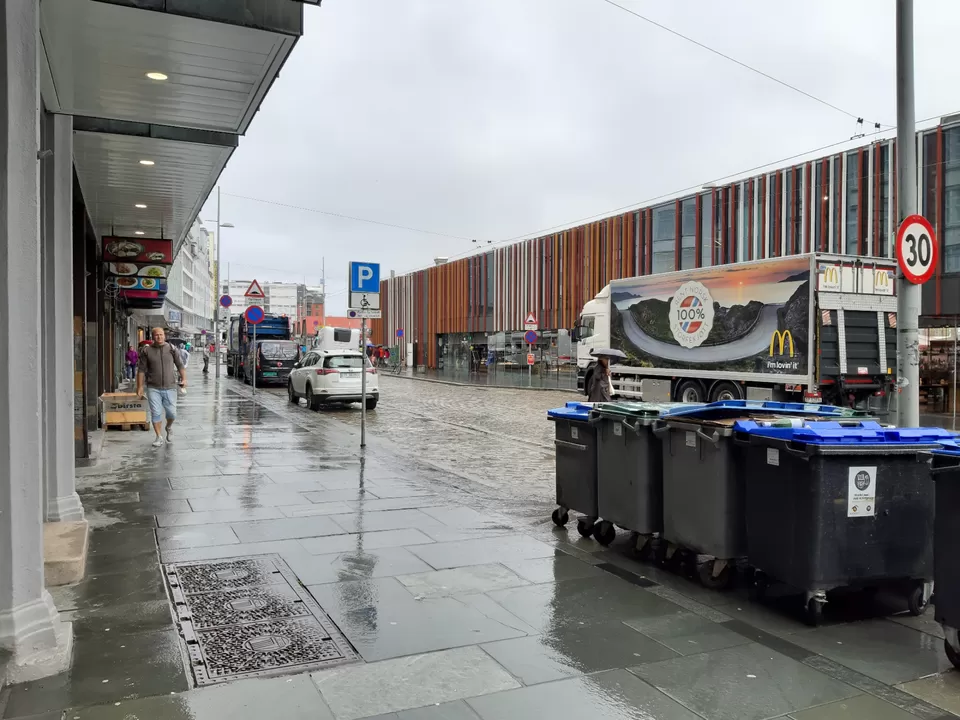 Our friends were joining us today. So we just chilled around in the city. Got a feel of the place. Some good local beers and a quick trip to the airport to pick our friends up. We visited the local fish market and the trolls.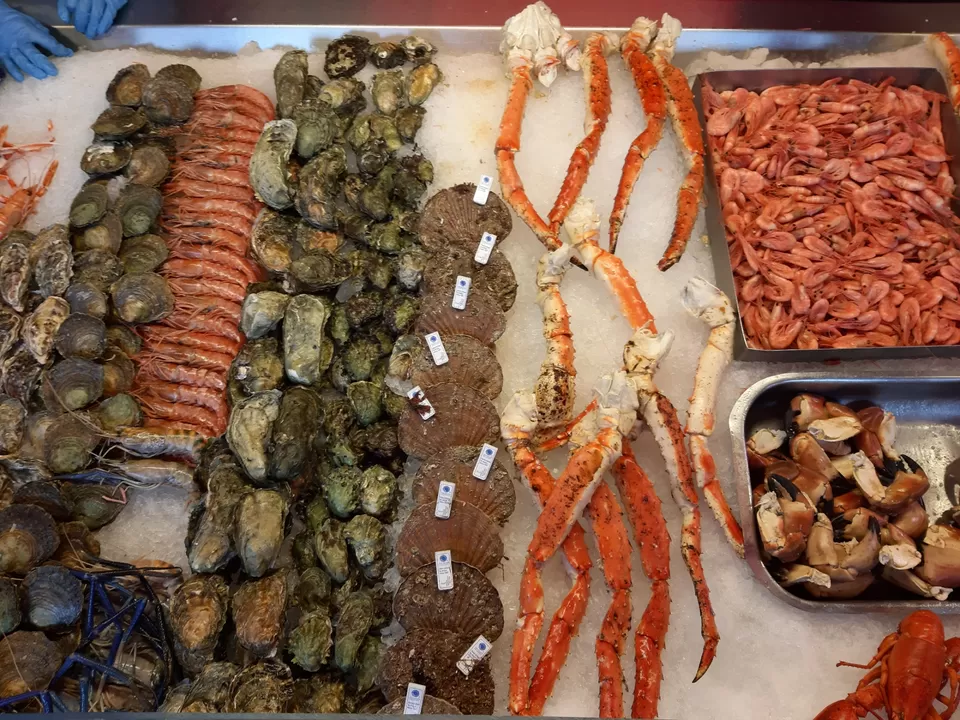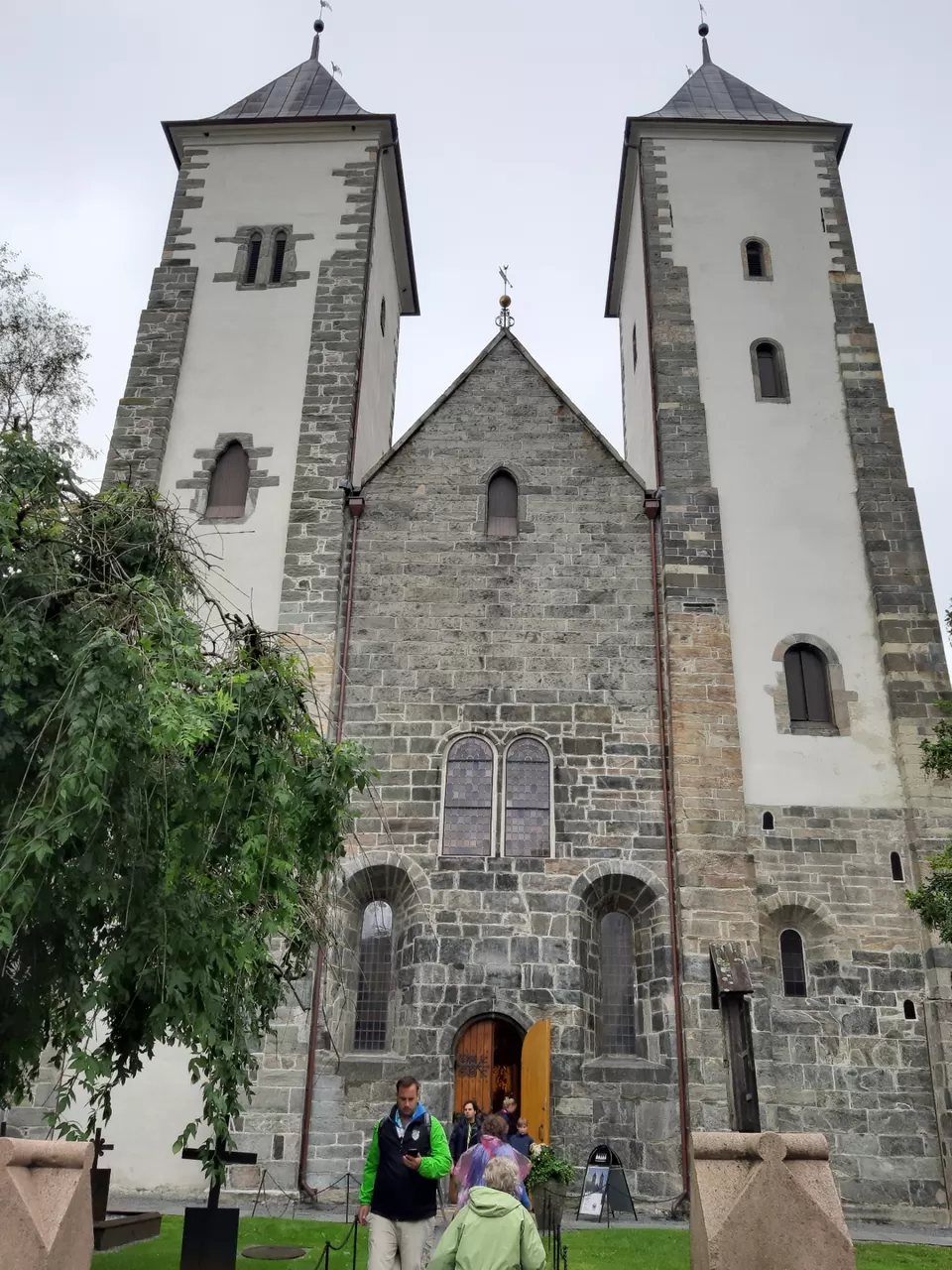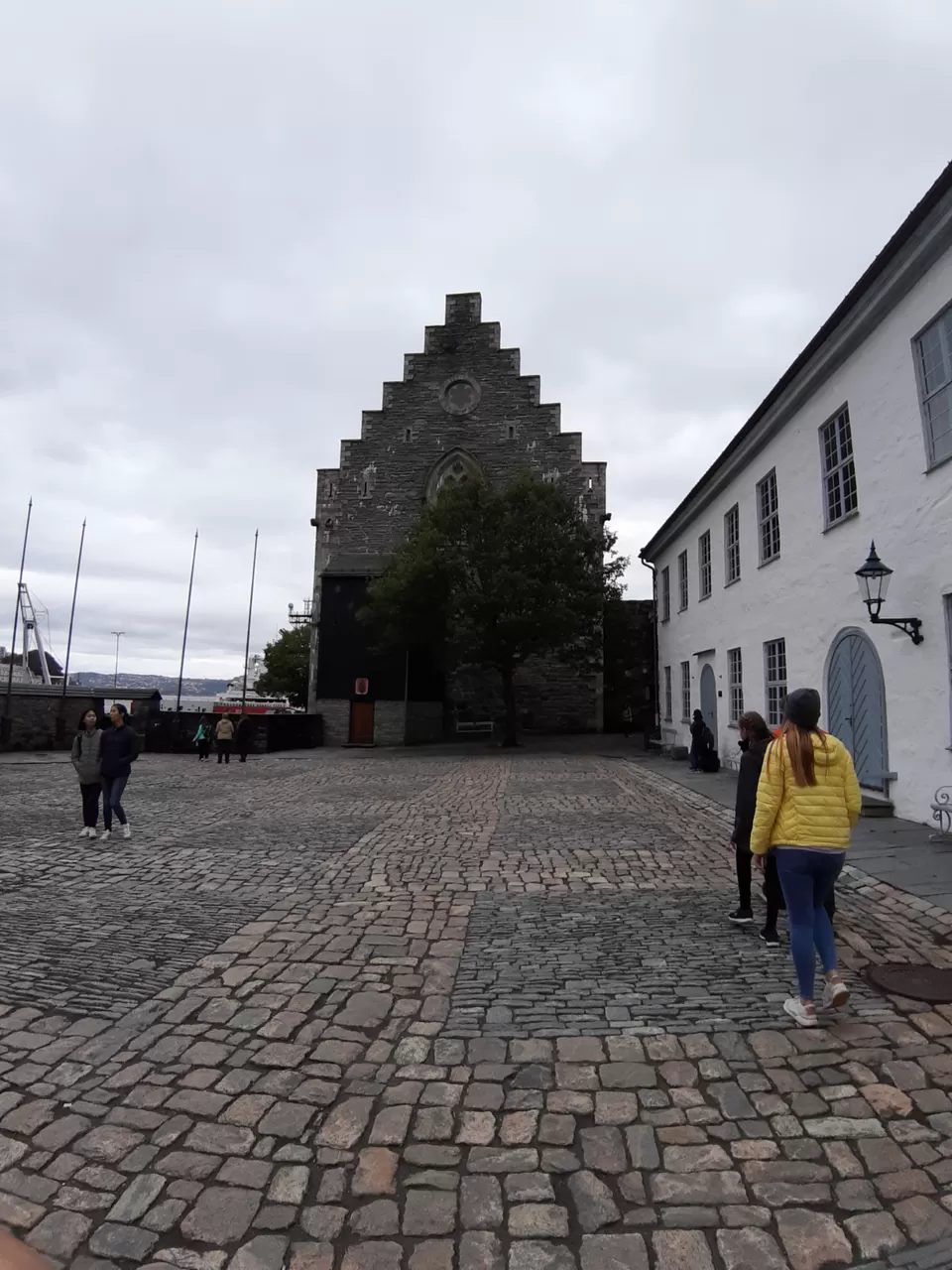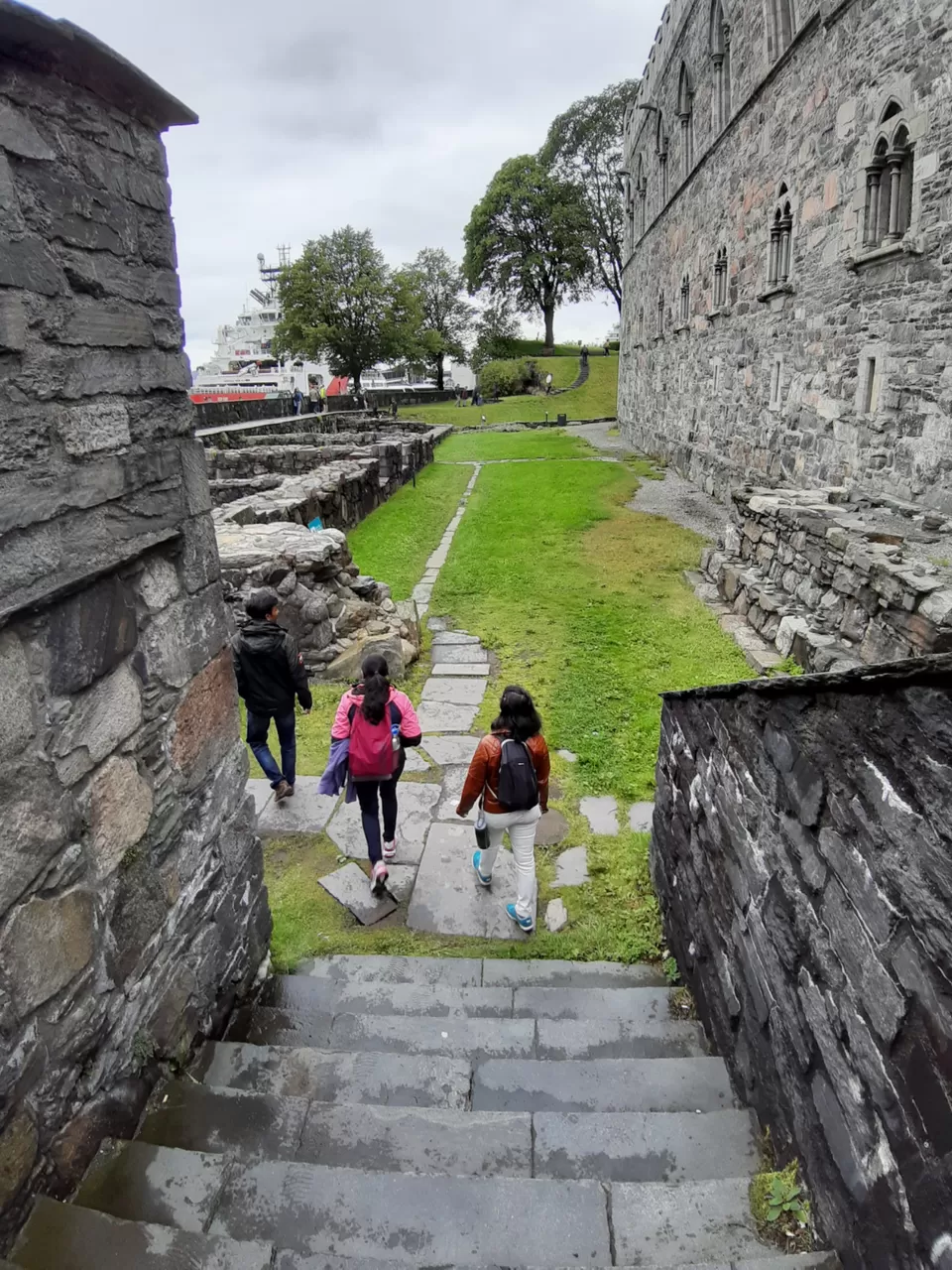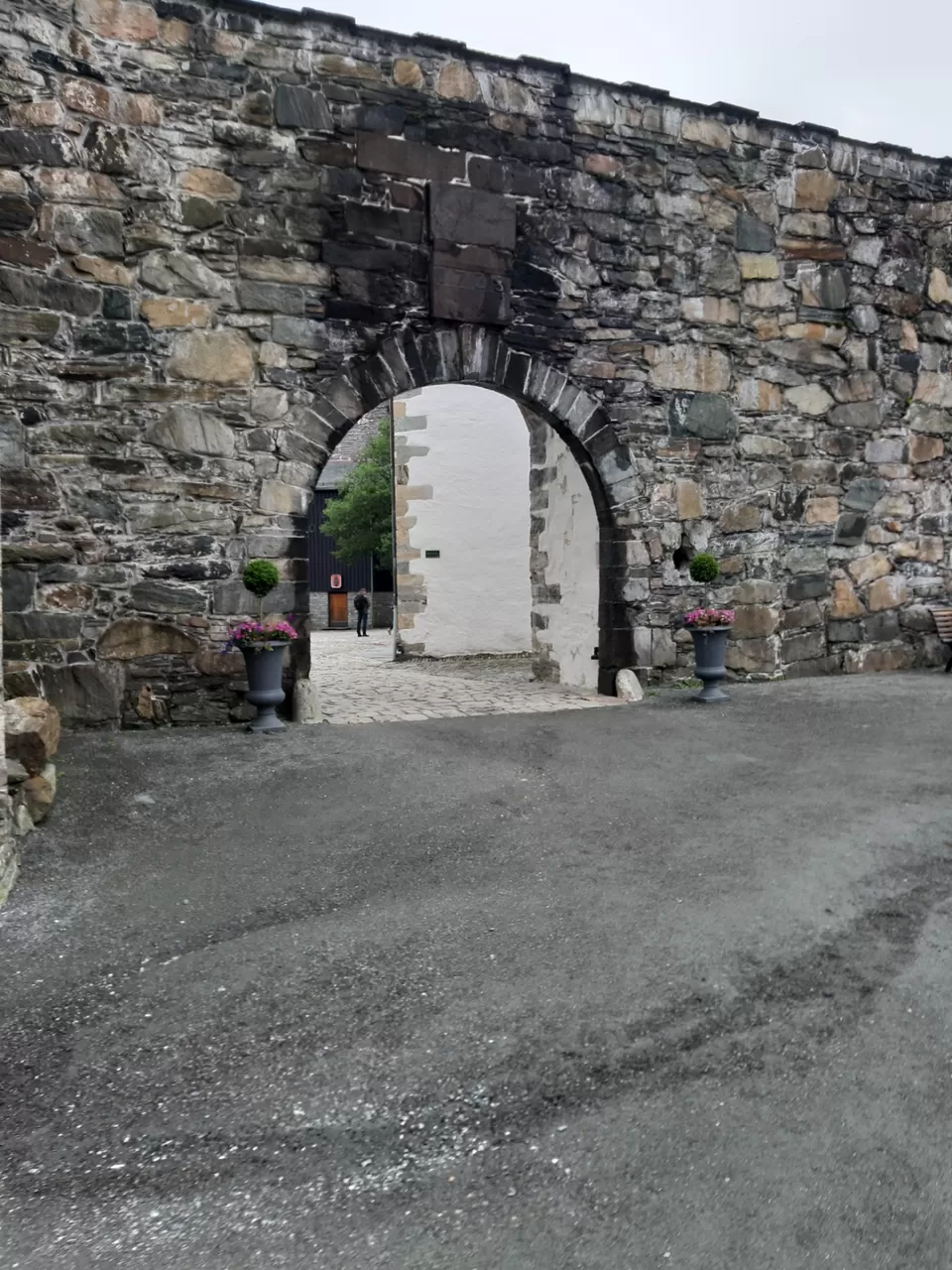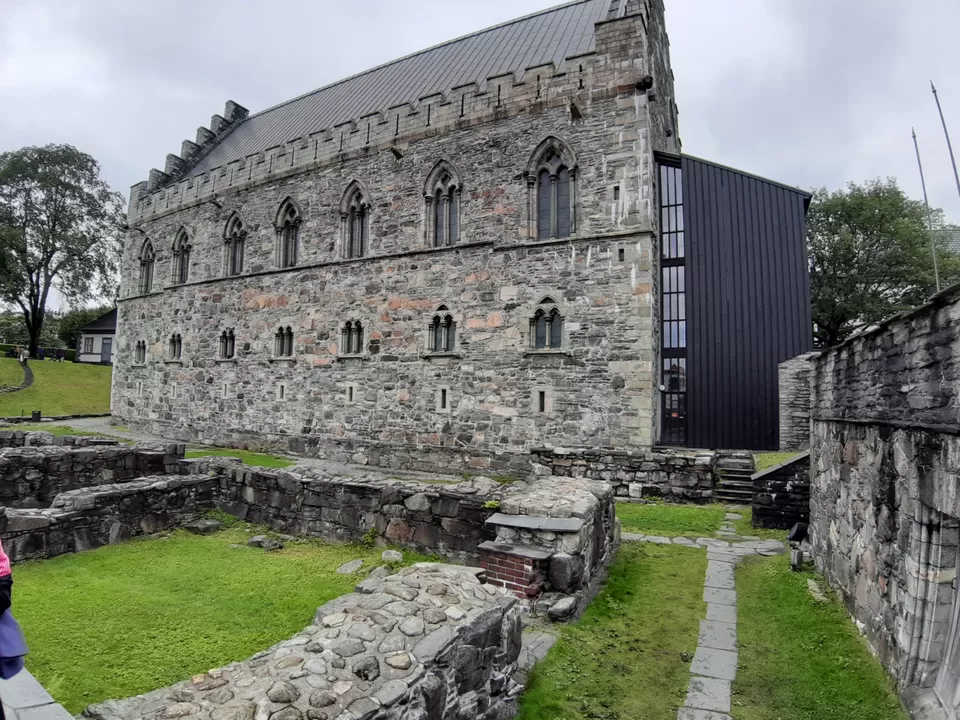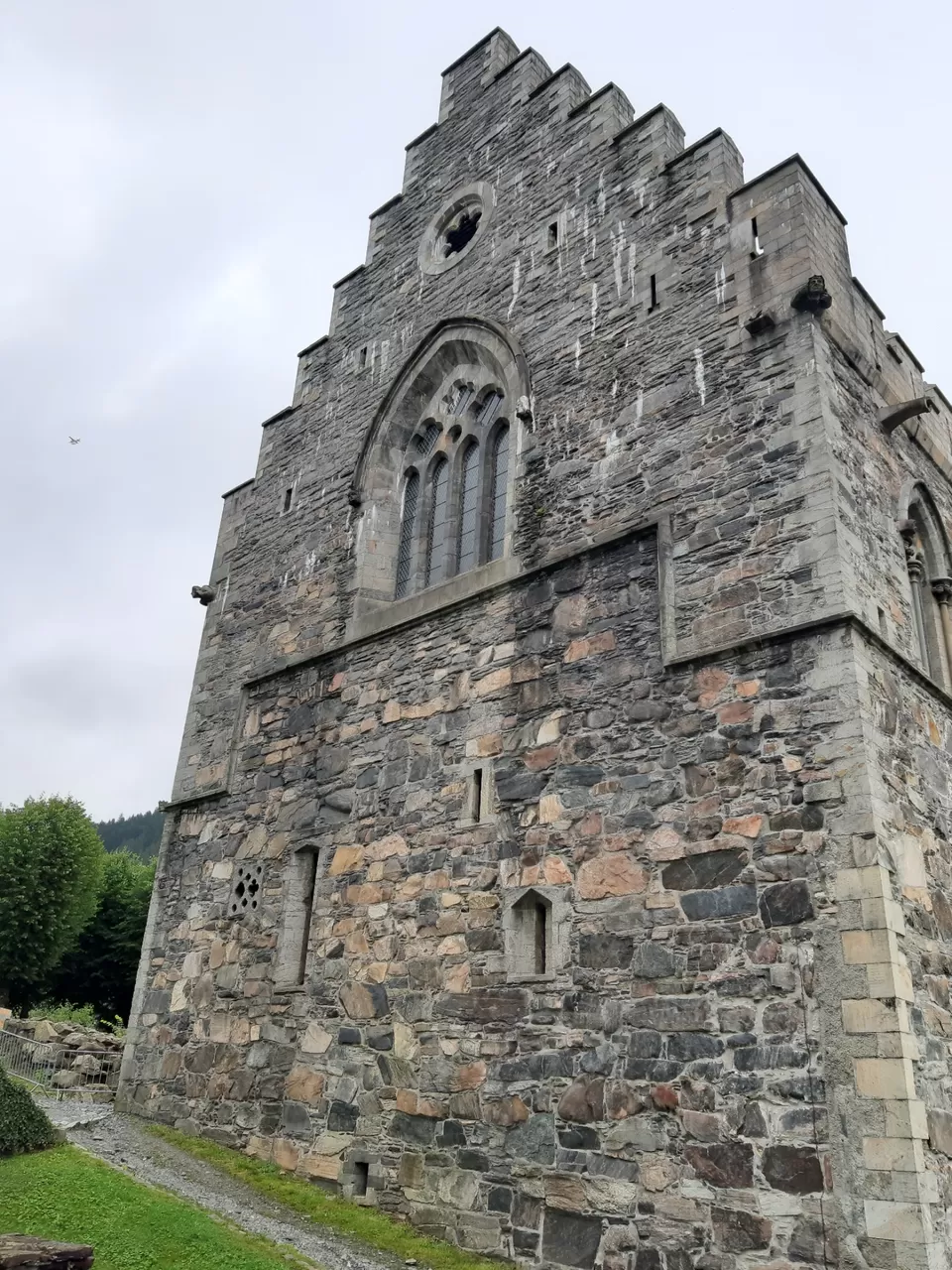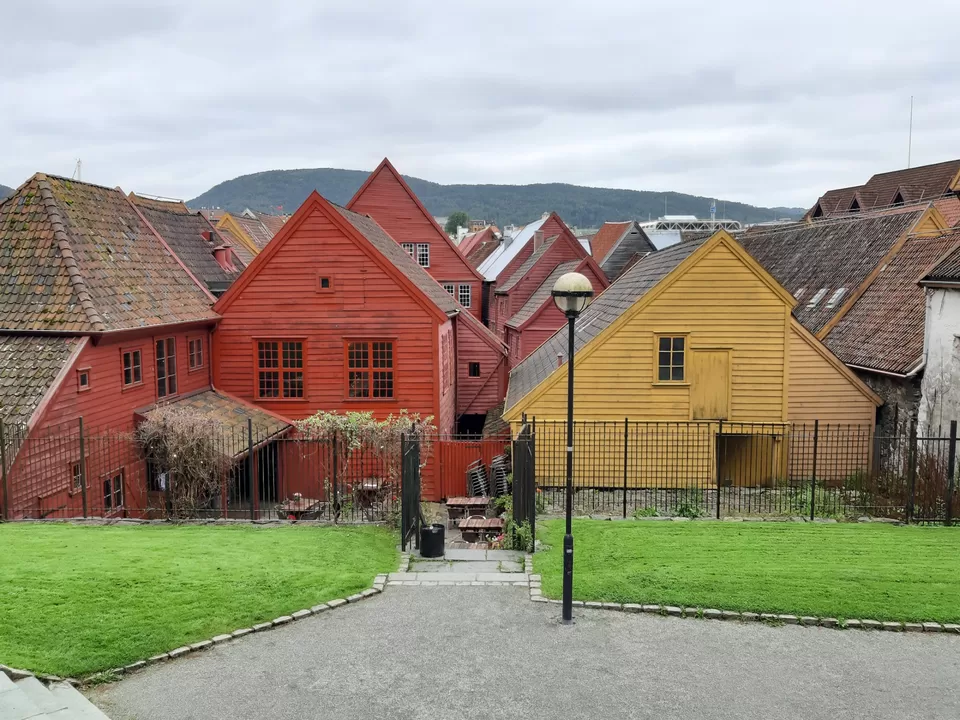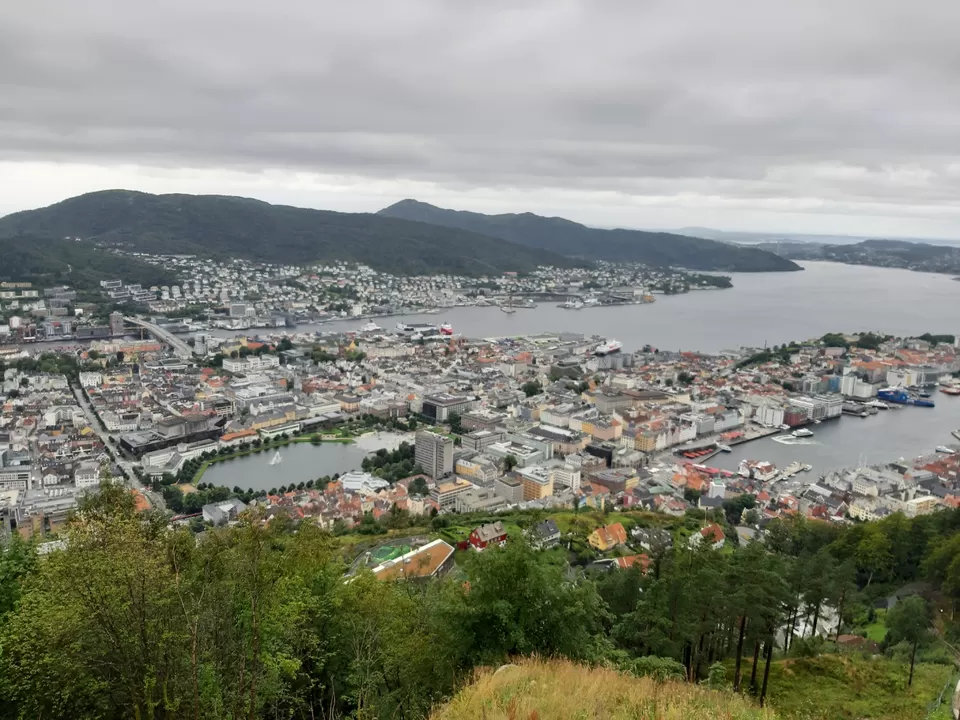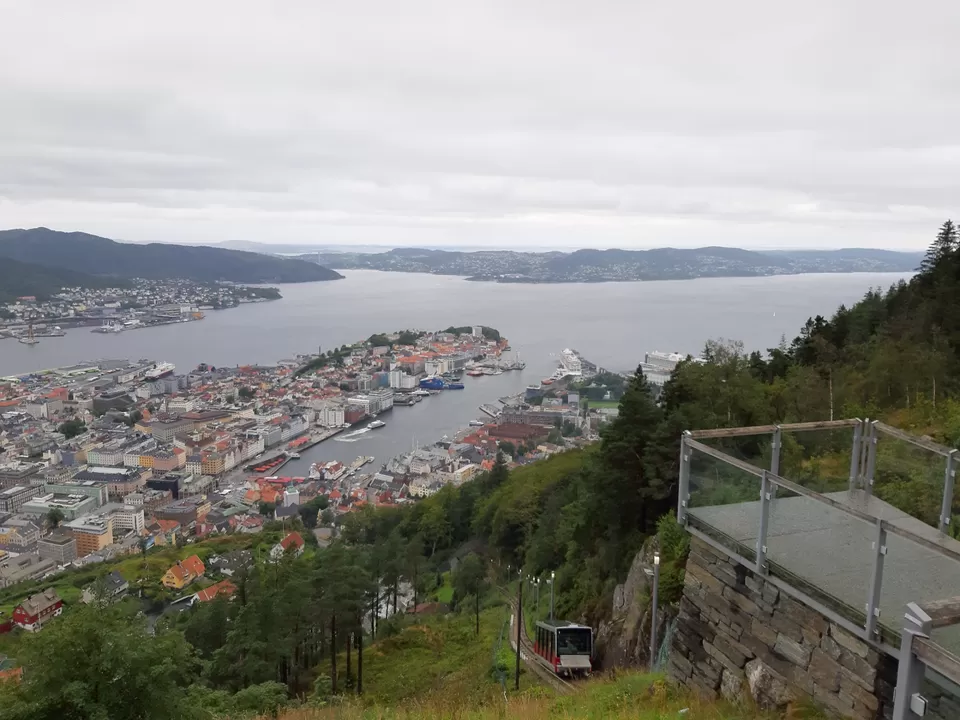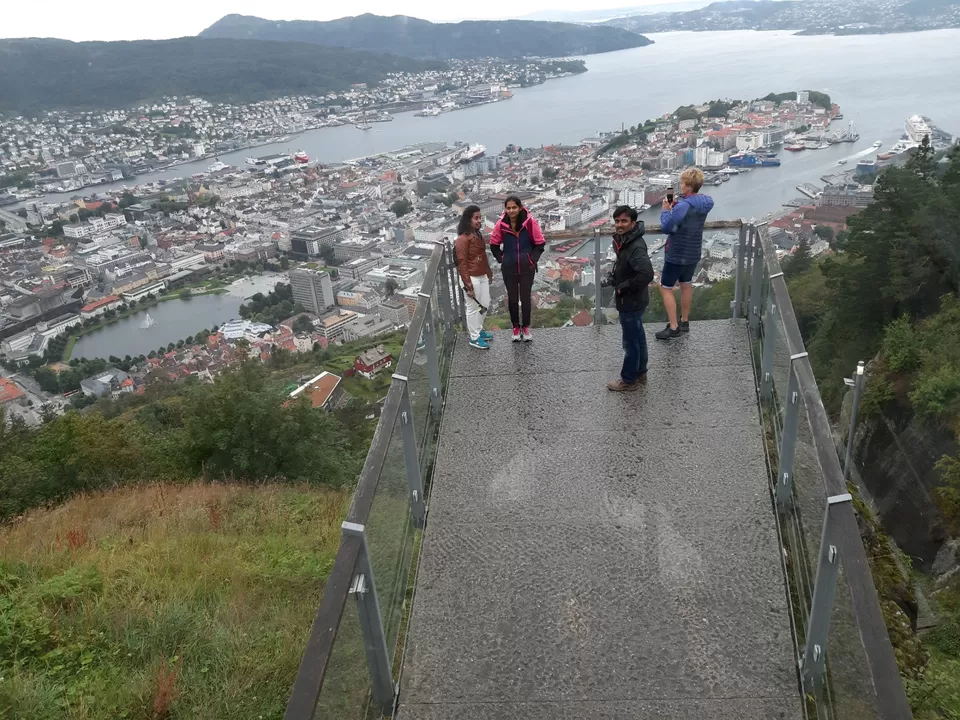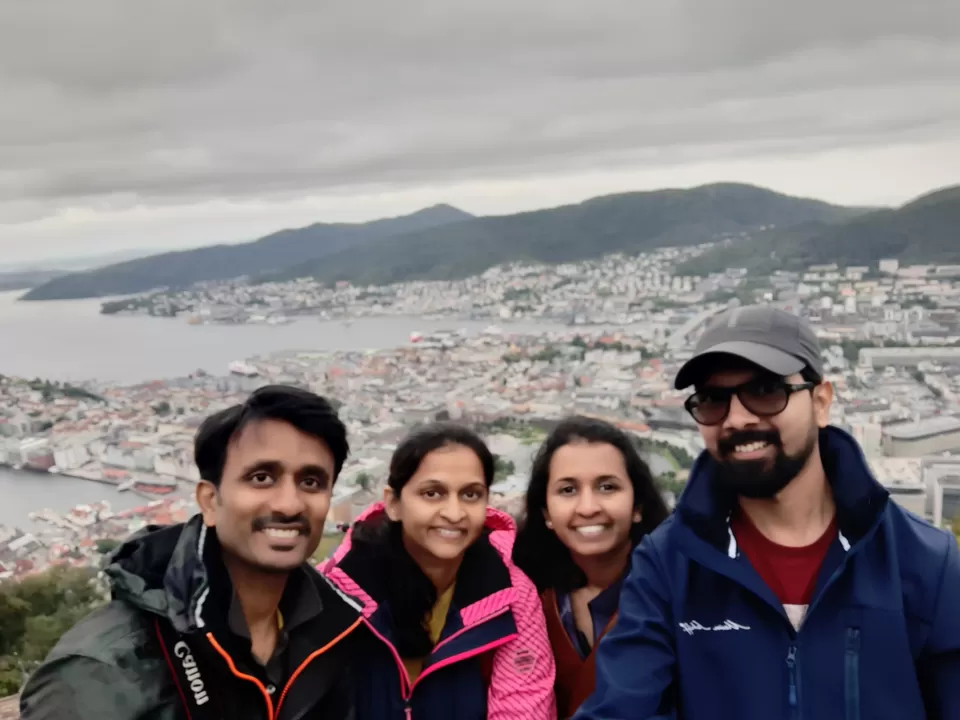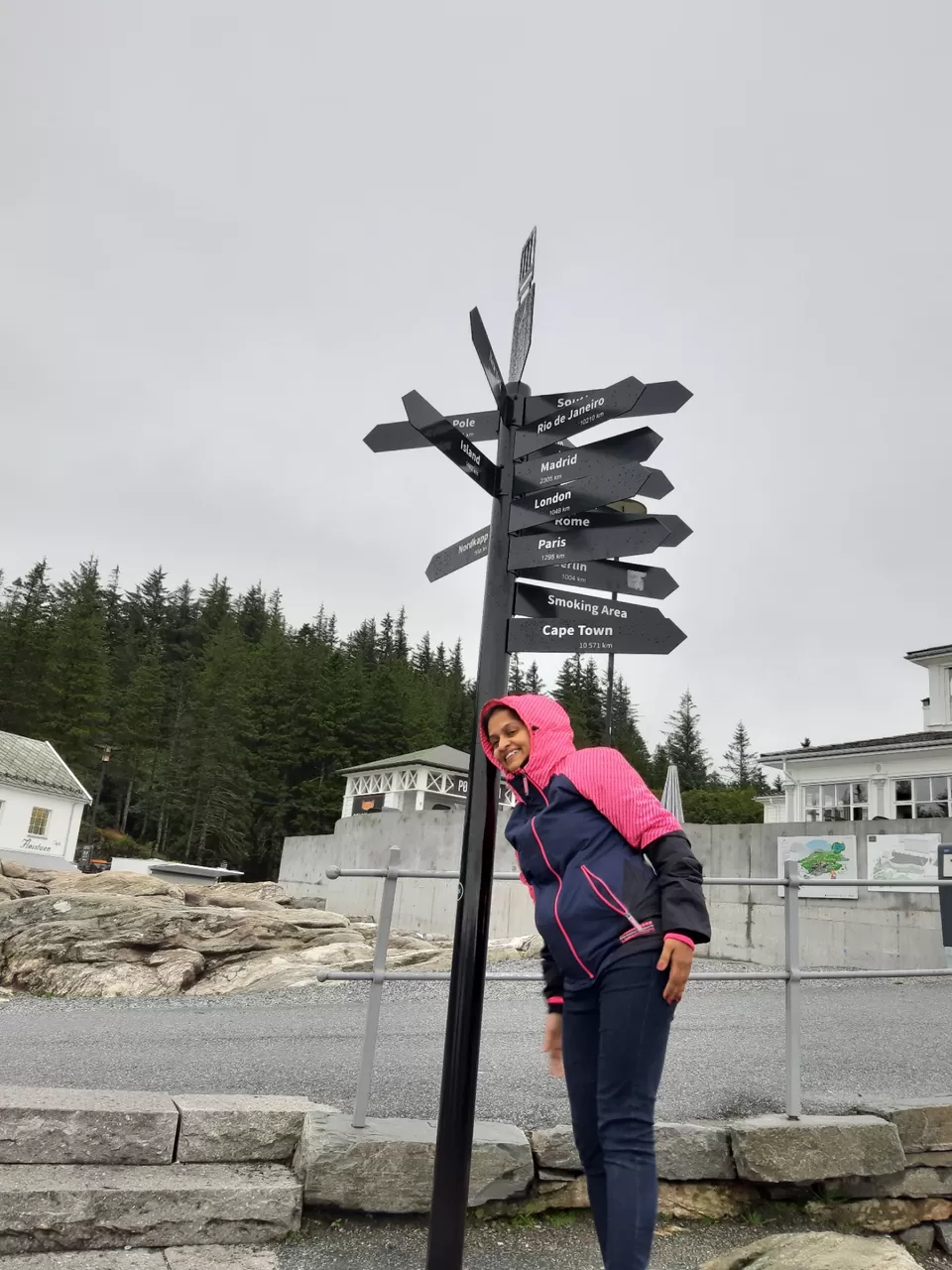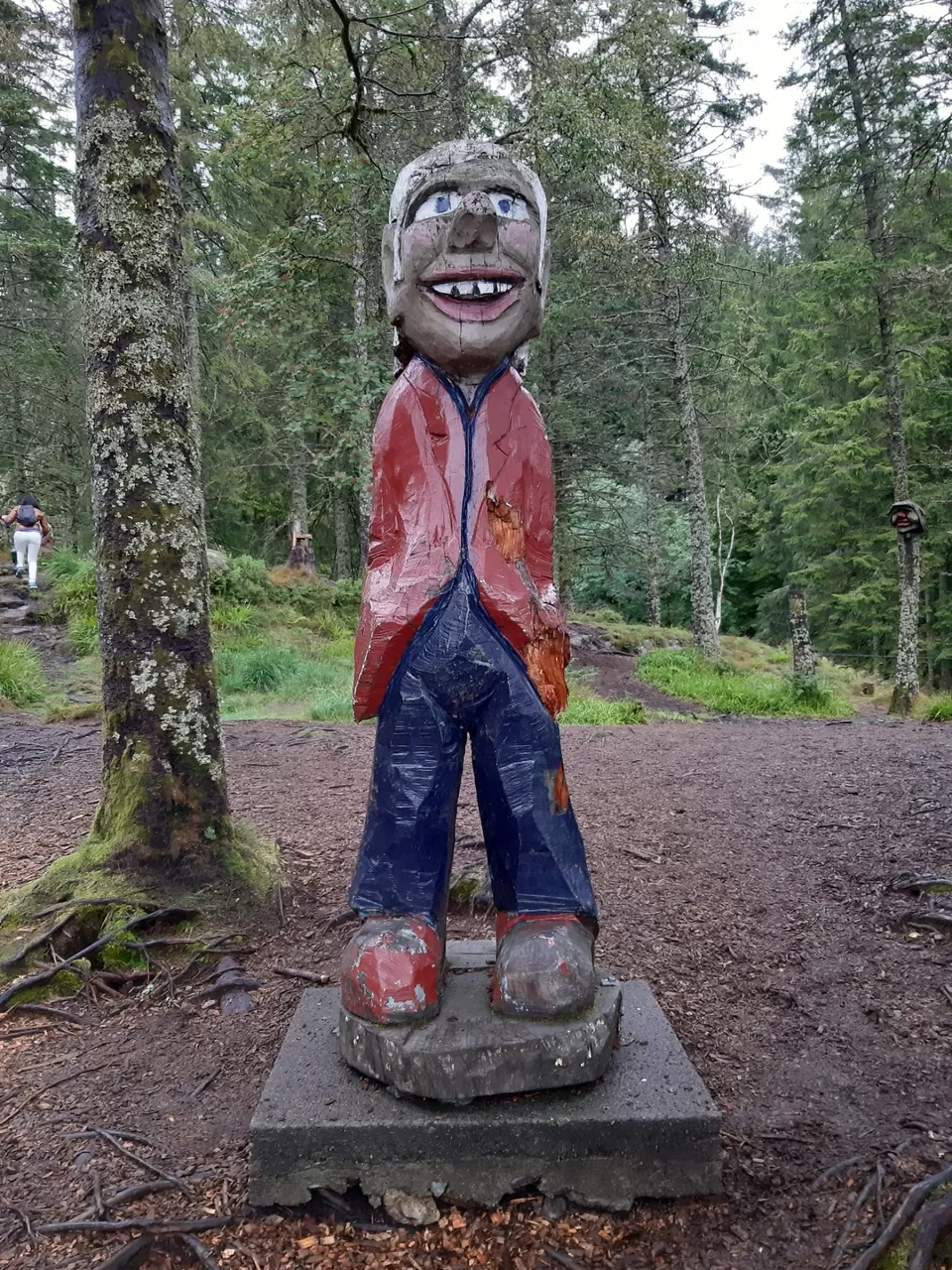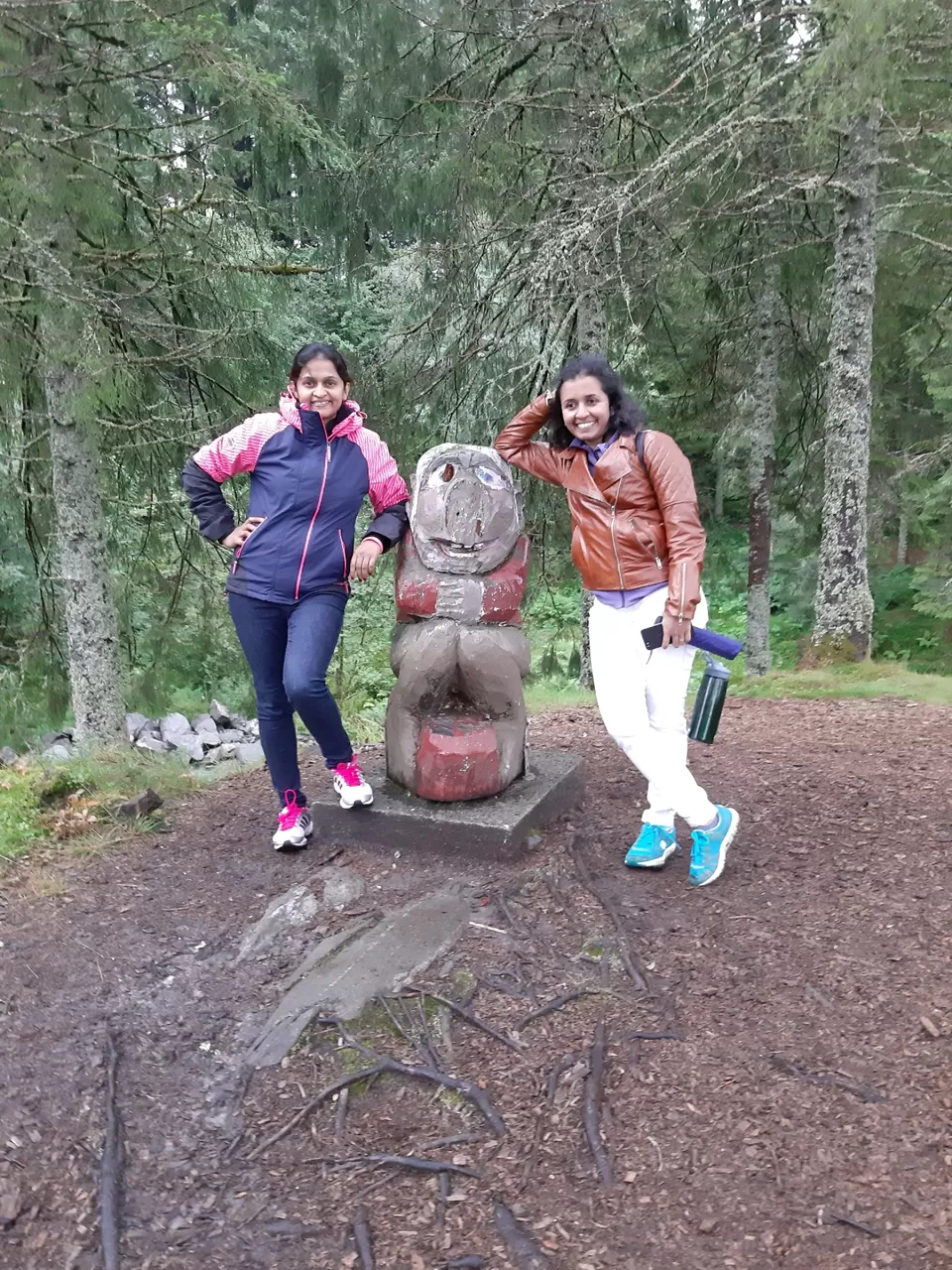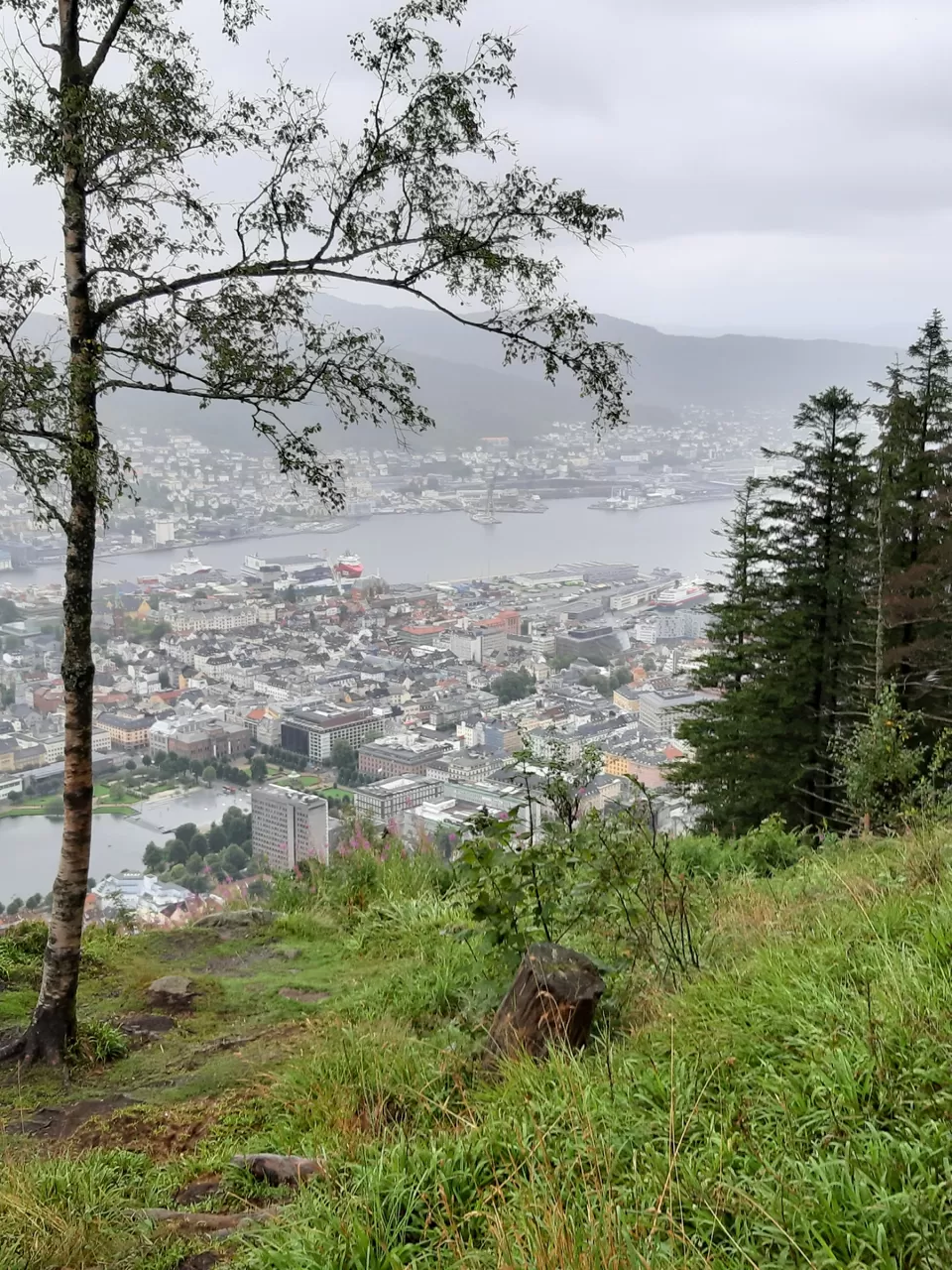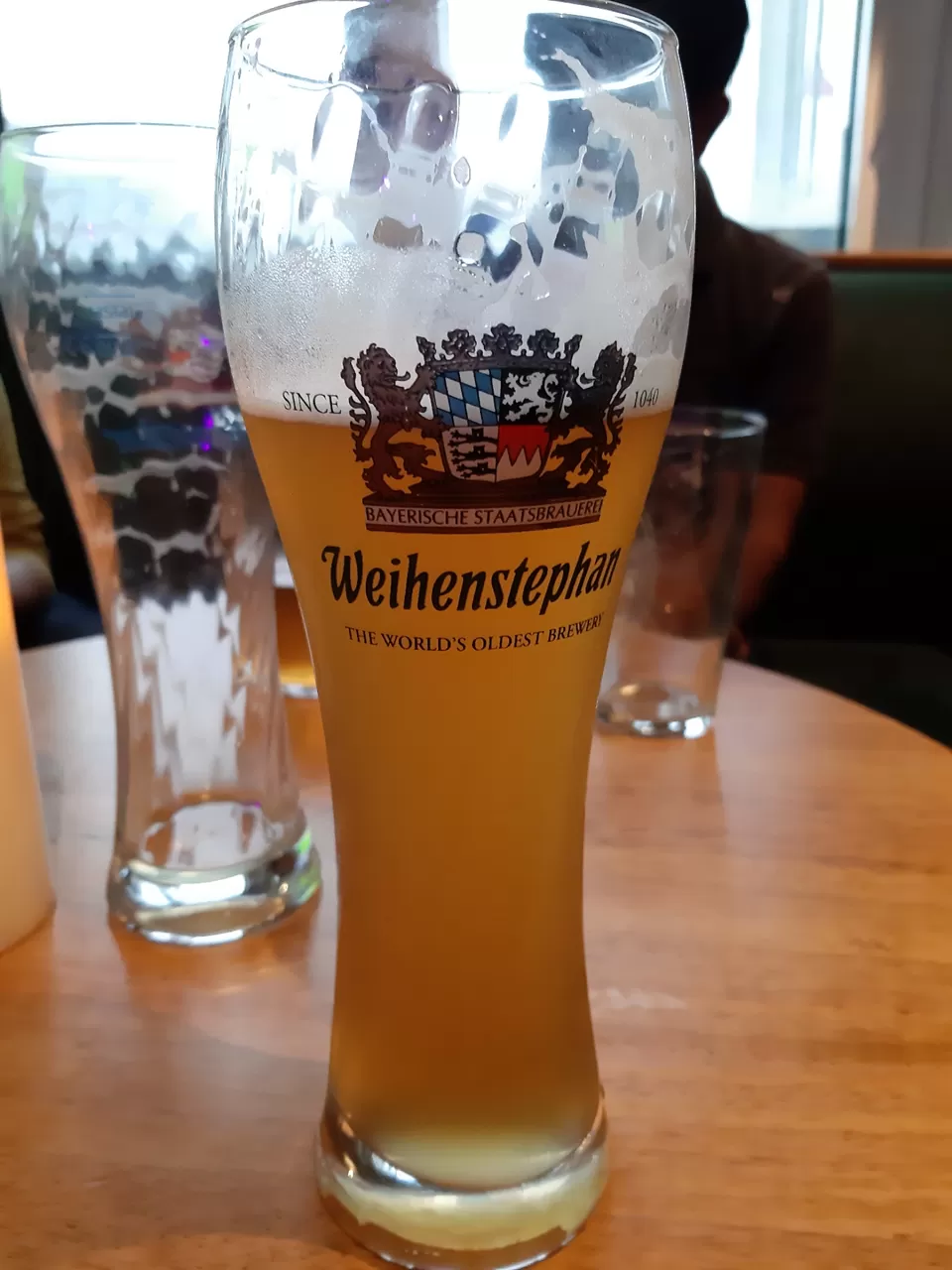 Bergen - Flam - Gaupne -Stryn
One of the first long drives of our trip. Took almost a full day whereas it was supposed to be only about 6 hours. But one of the most memorable drives. The longest tunnel we crossed was during this day. 26kms. Whoa it was breathtaking. Our lunch was a picnic lunch by the side of the road. A lot of such stops for you to take a break. The place we lived at in Stryn was again through Airbnb. We stayed in stryn for 3 nights and this was the best place to stay throughout our trip.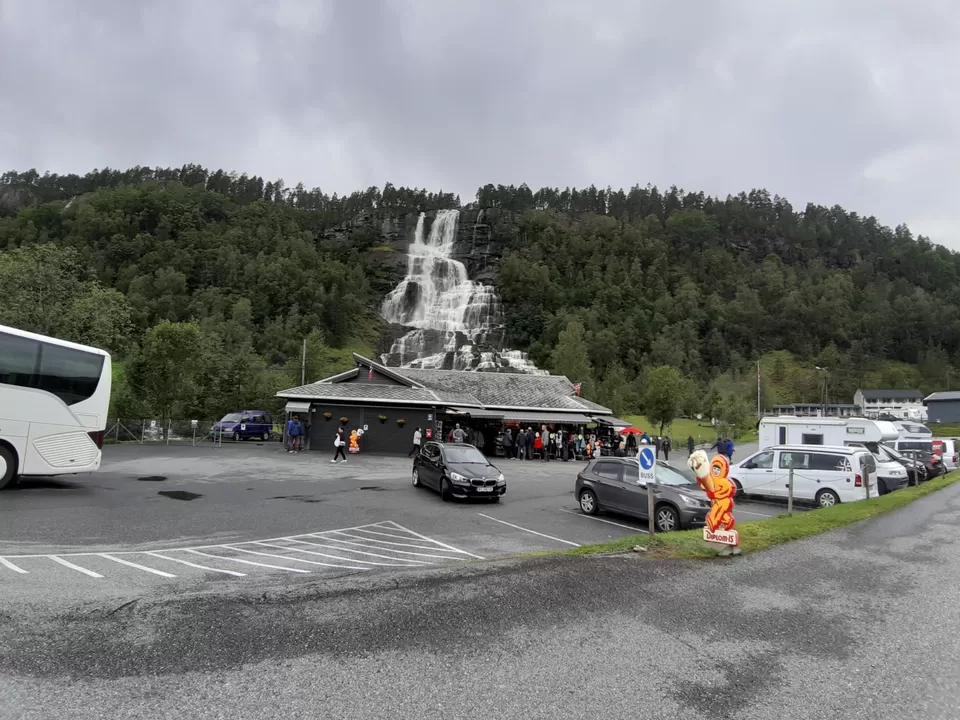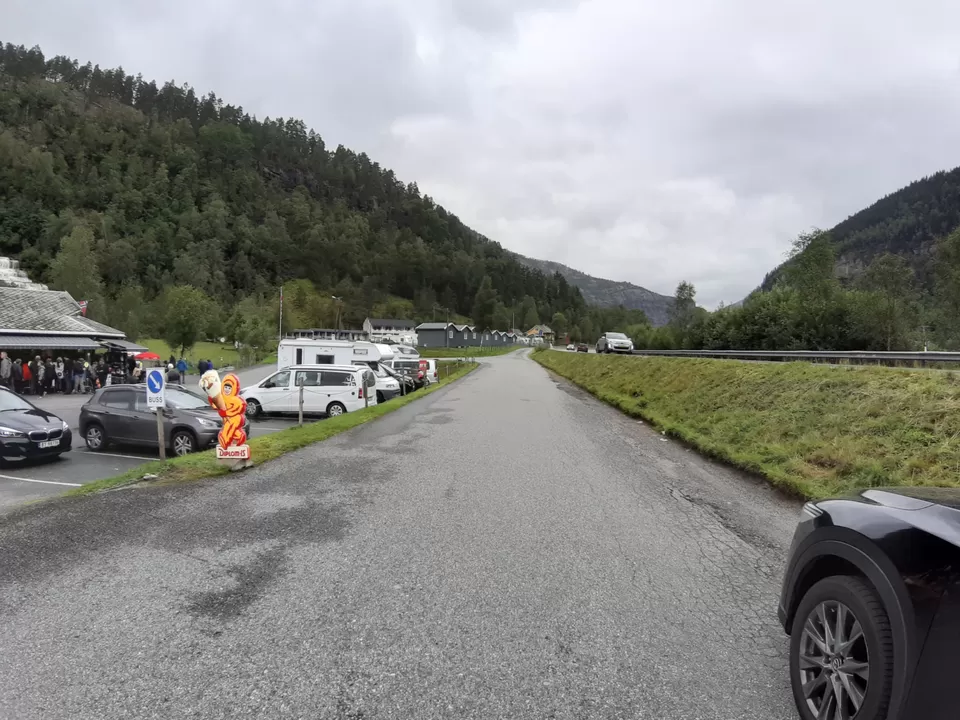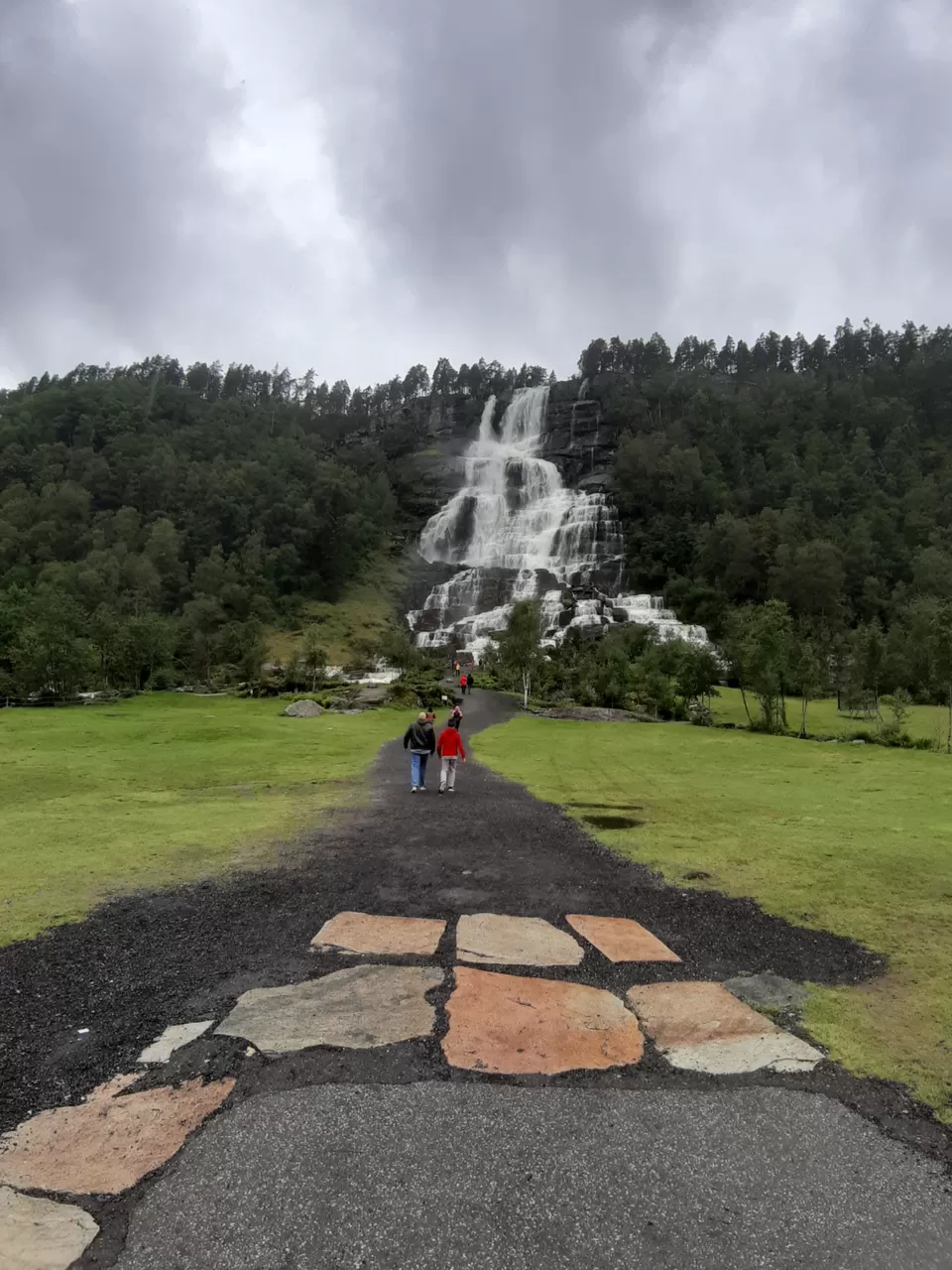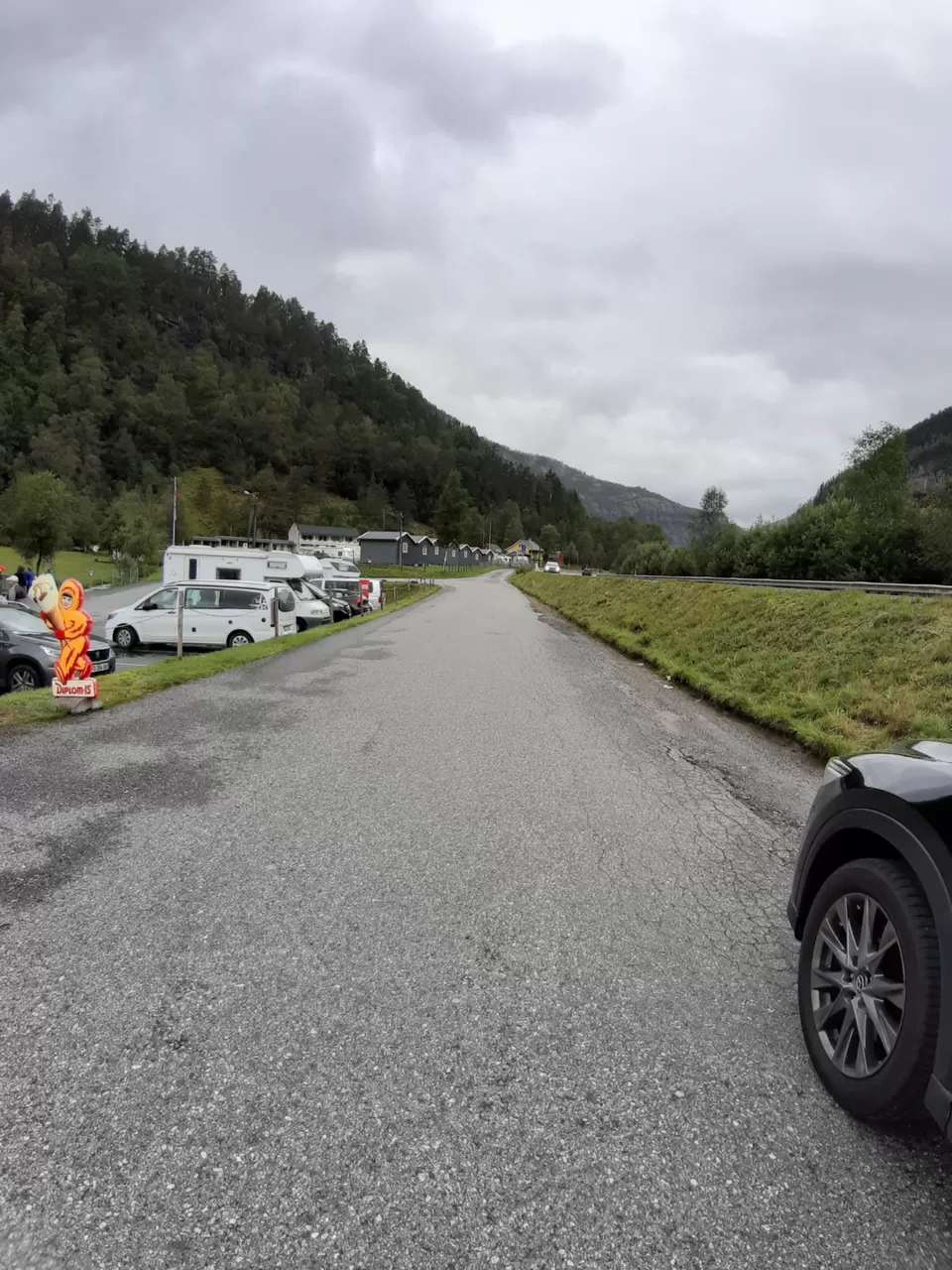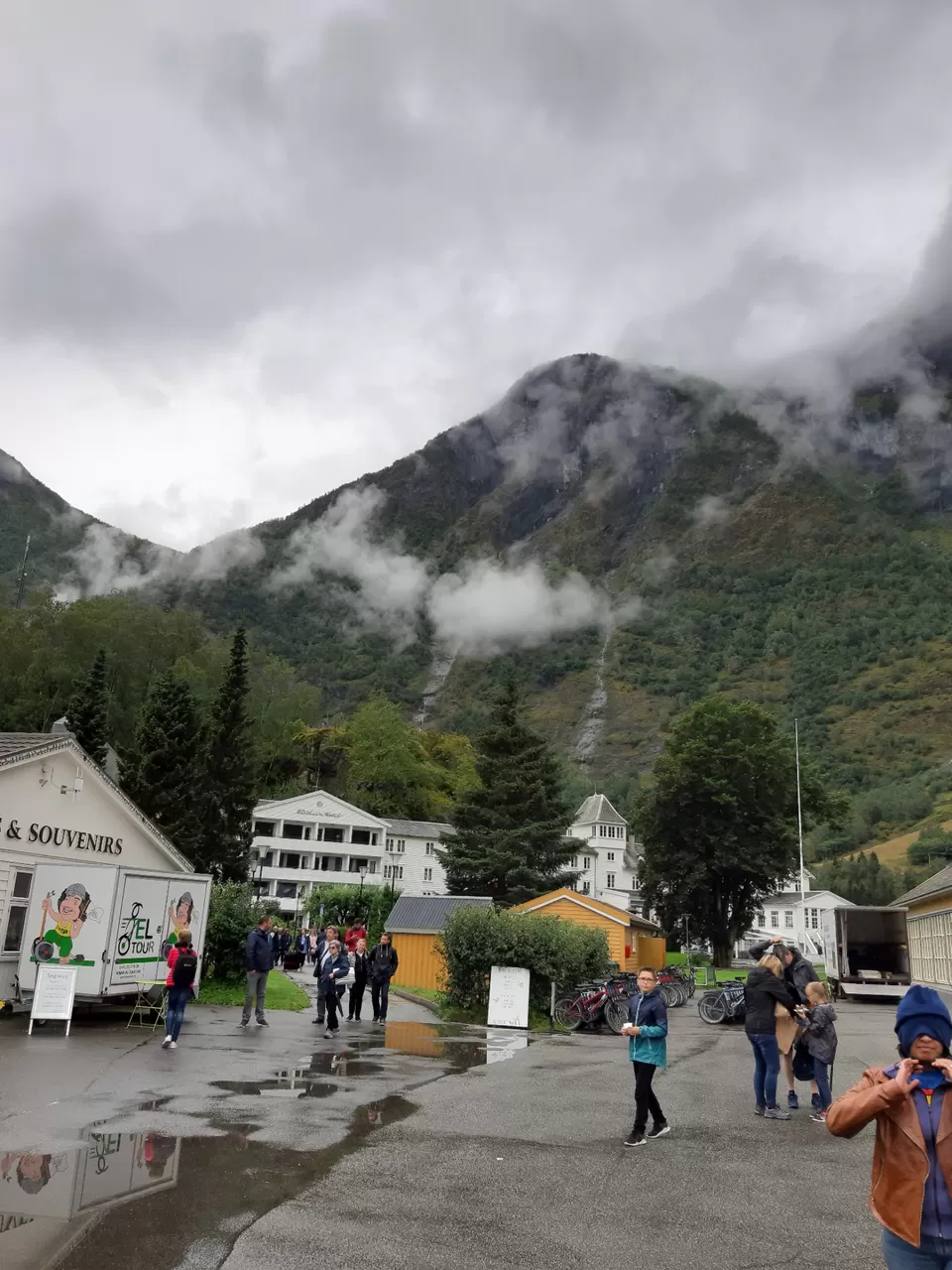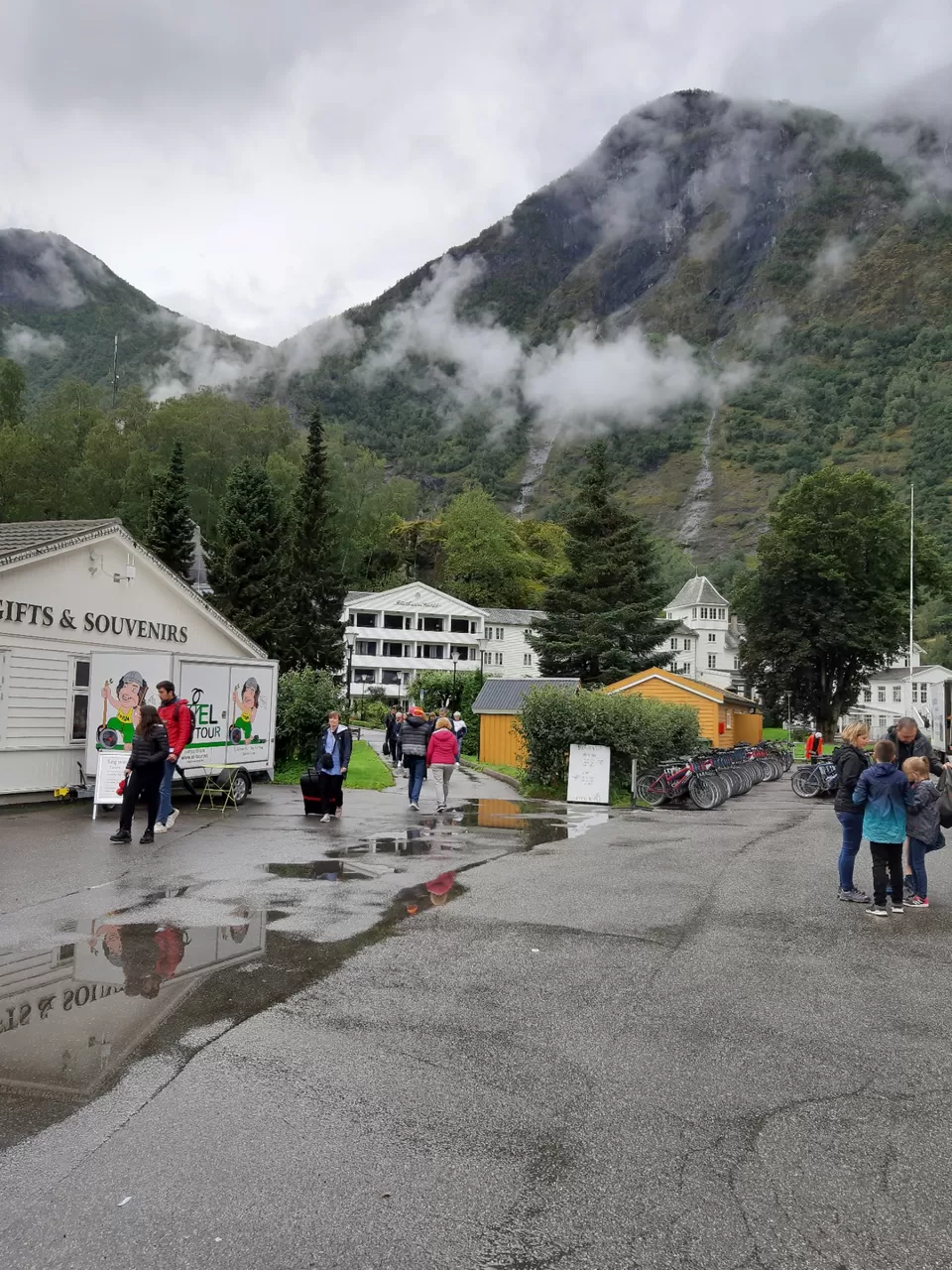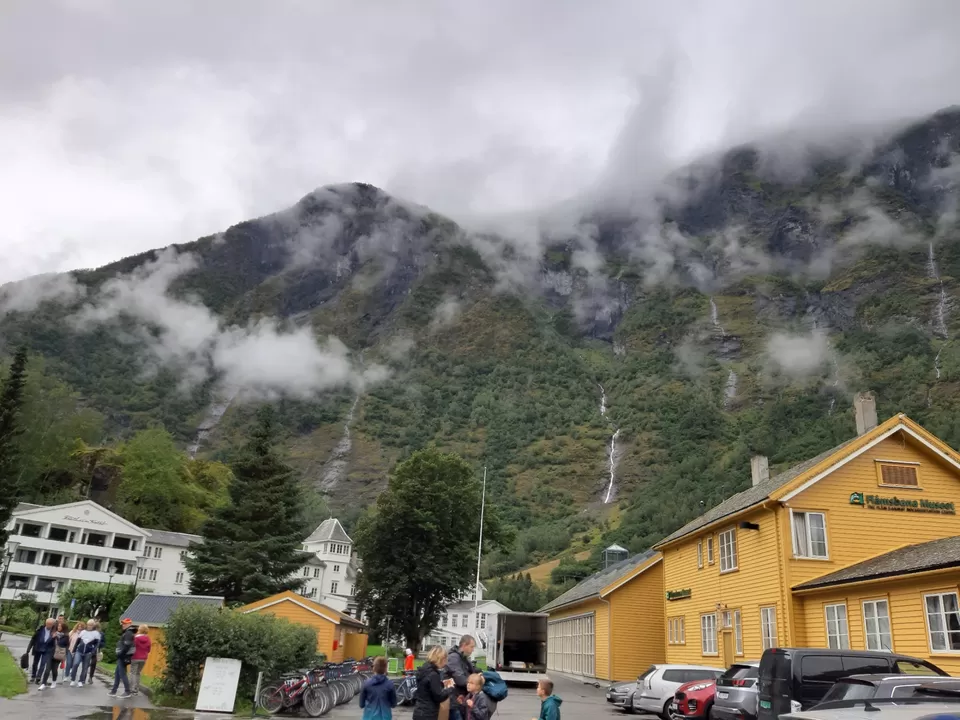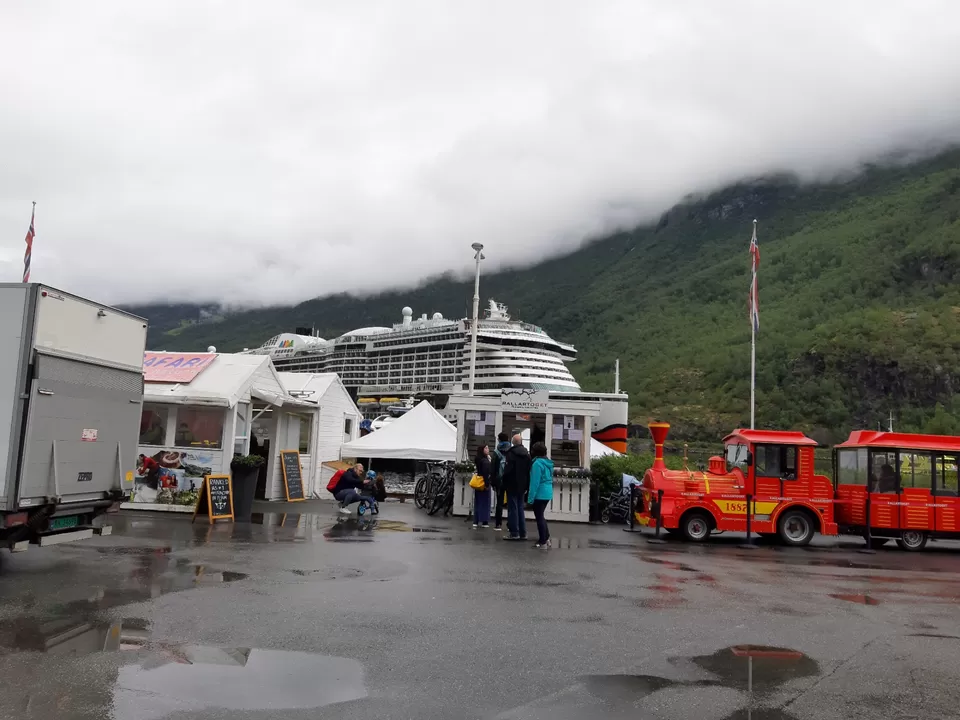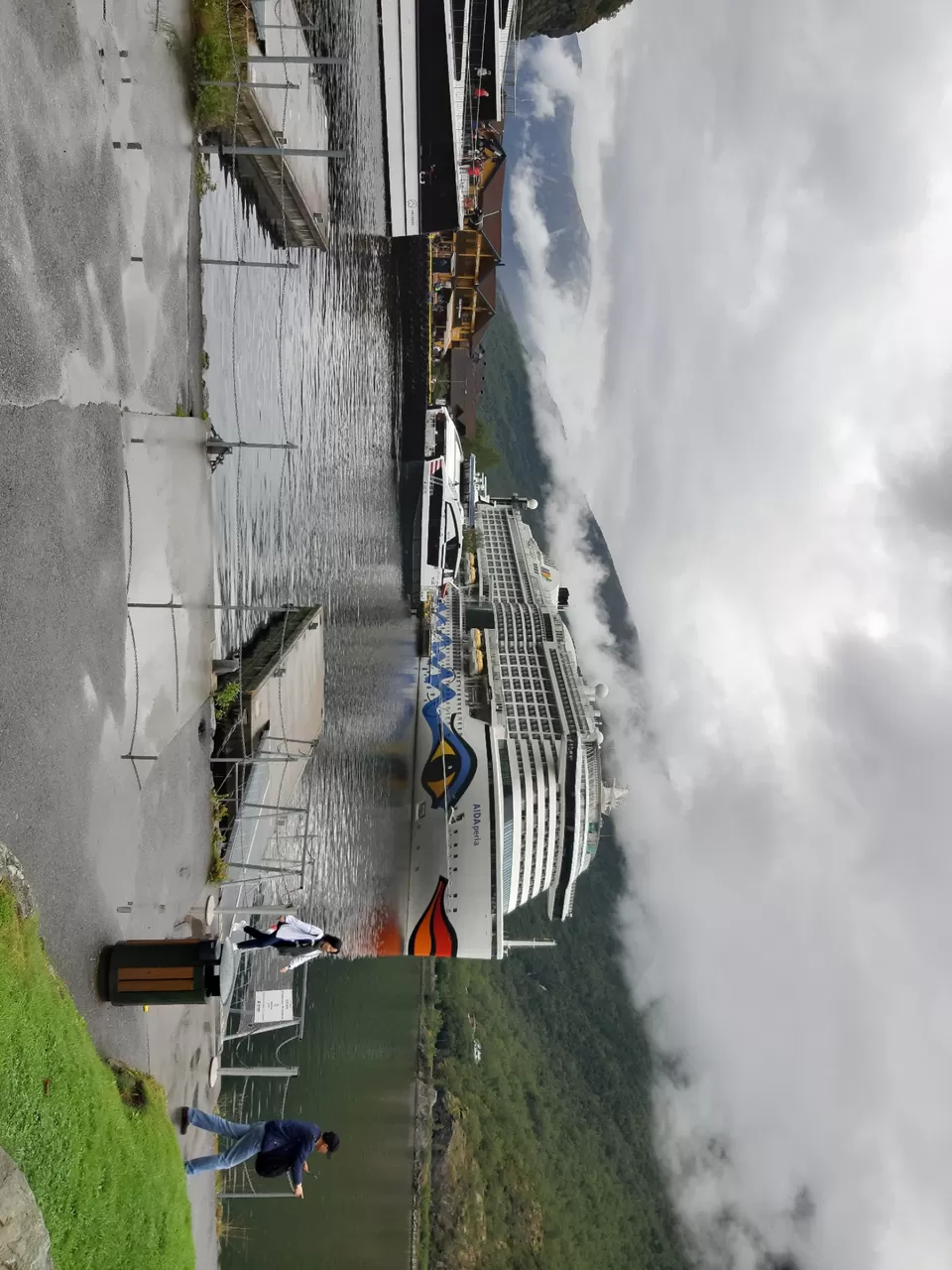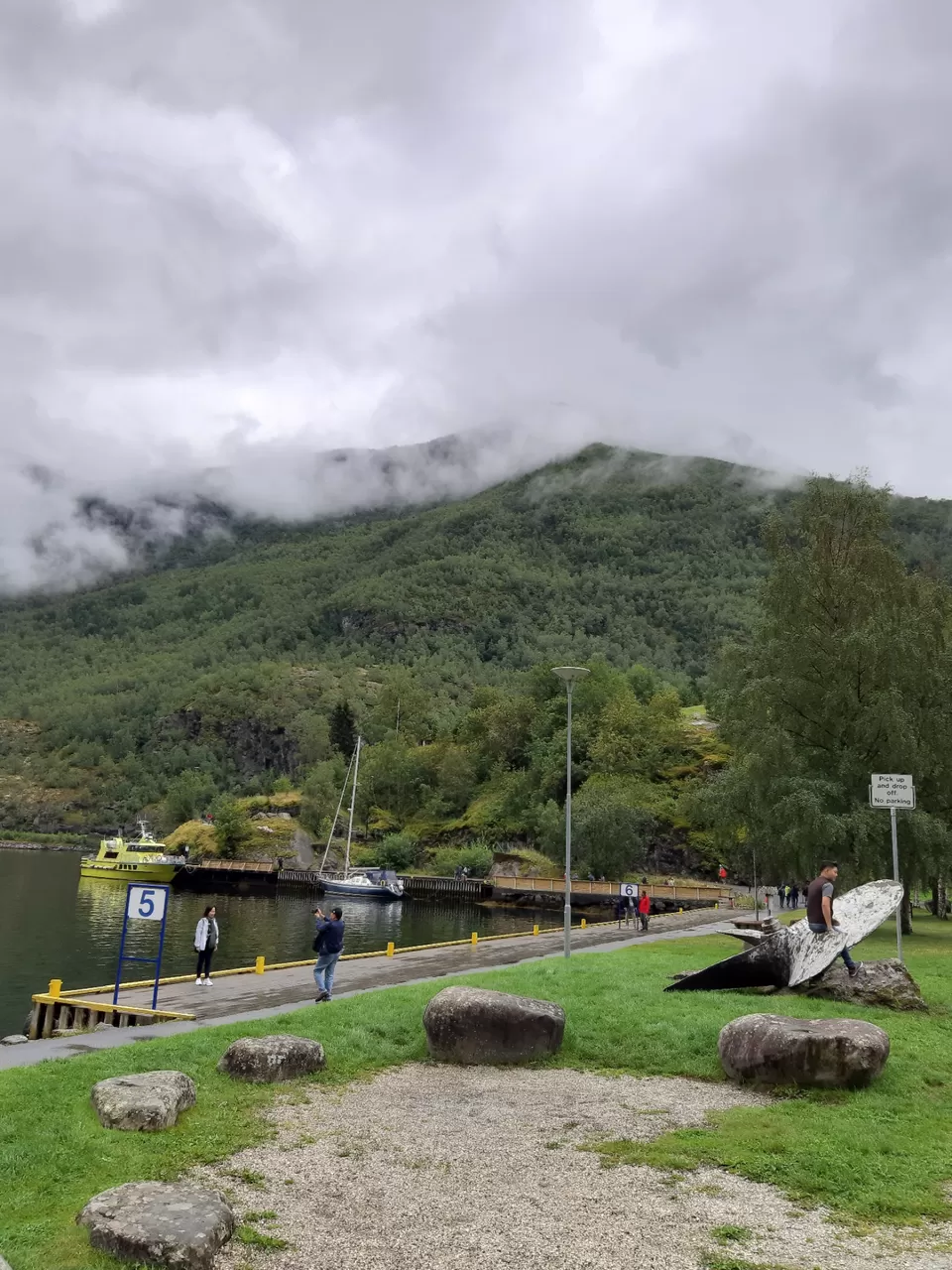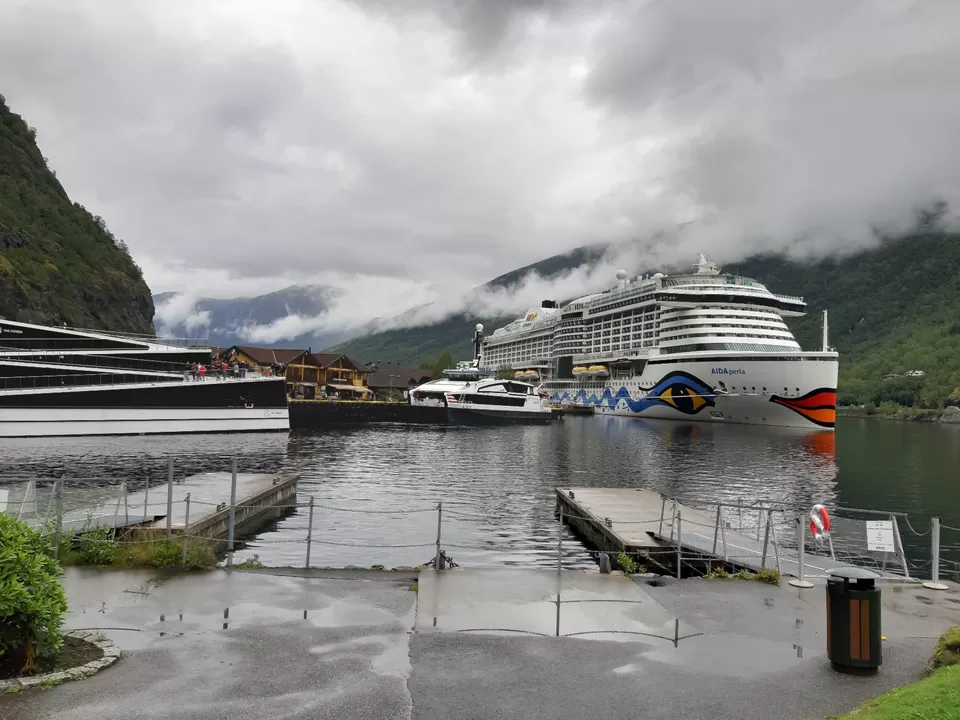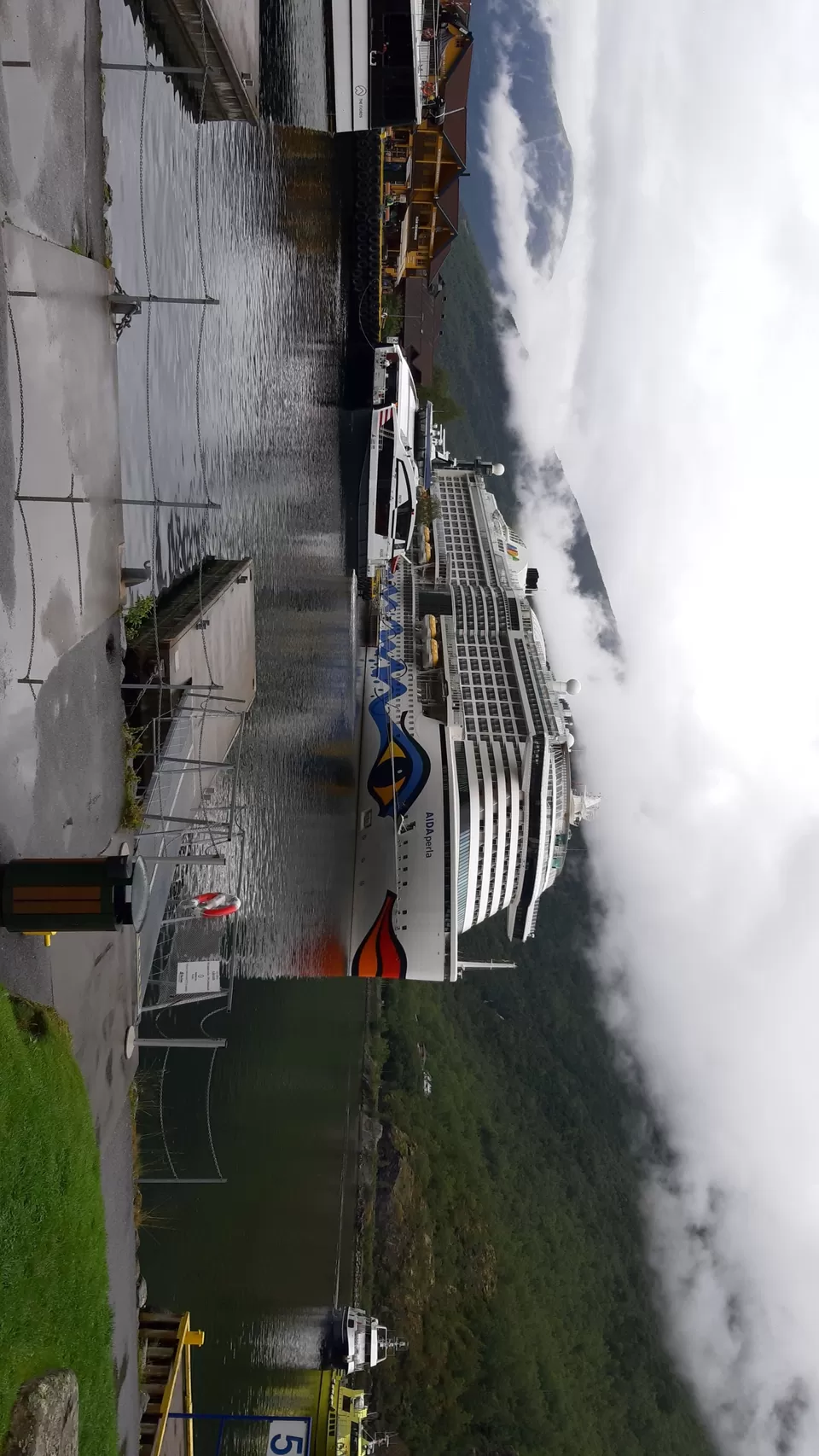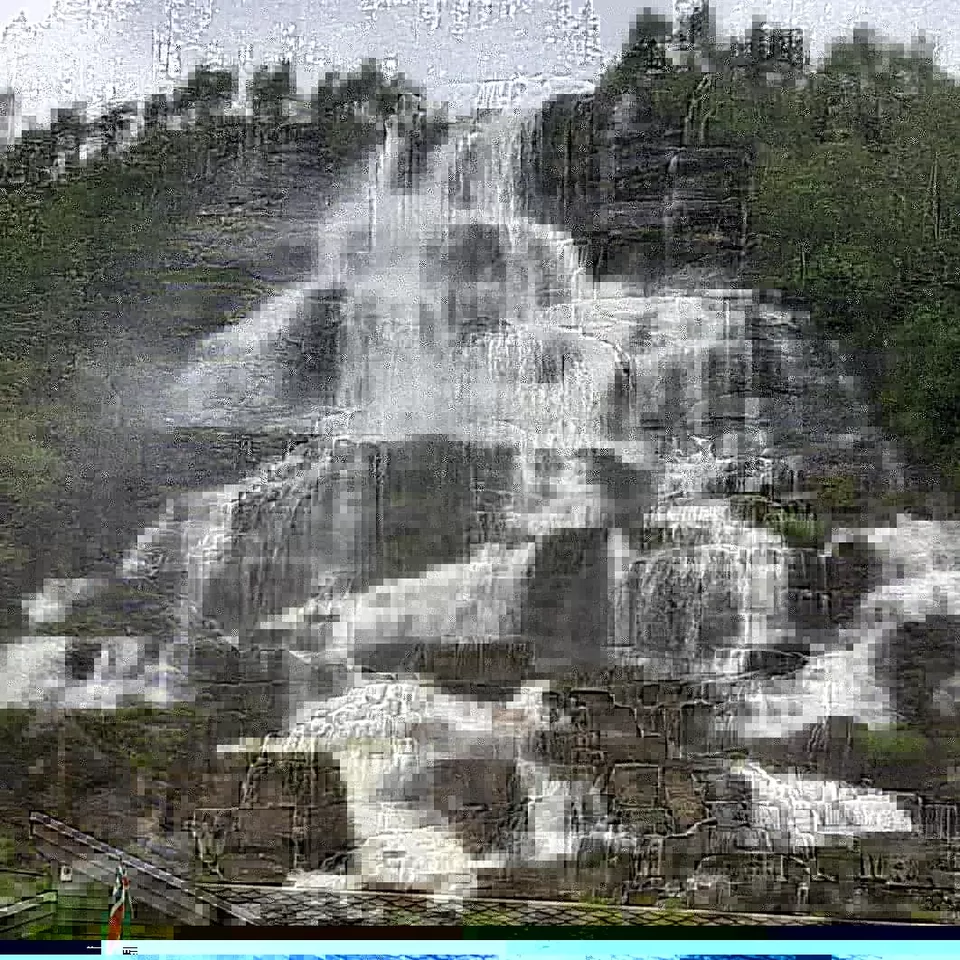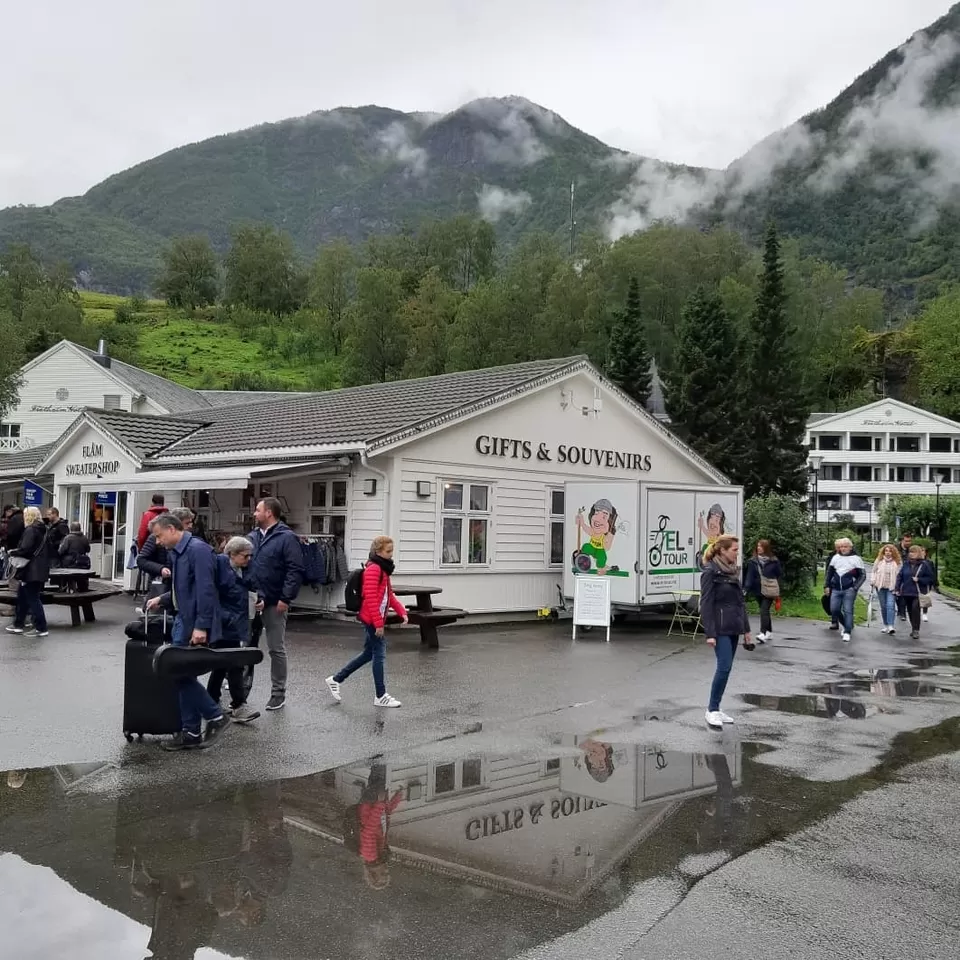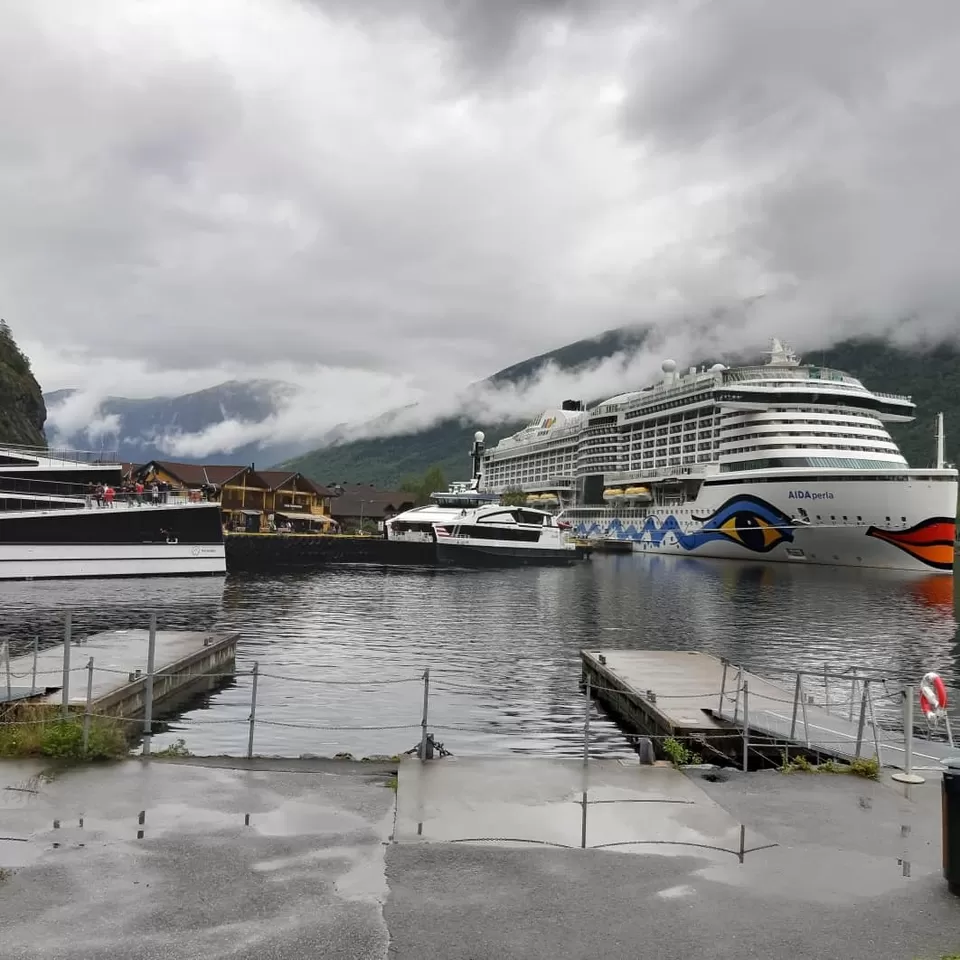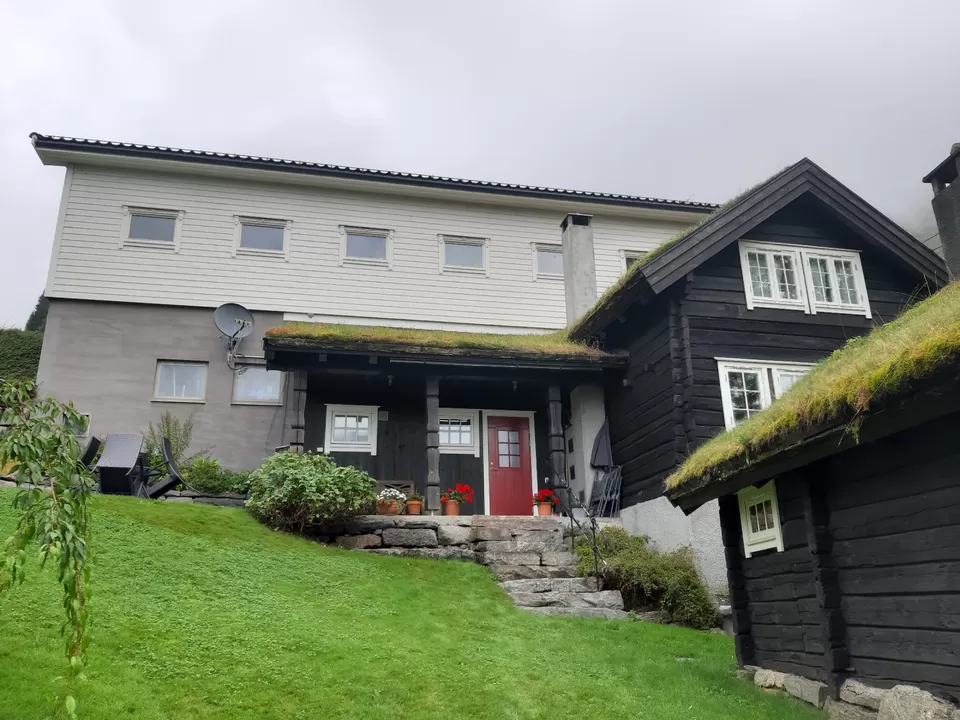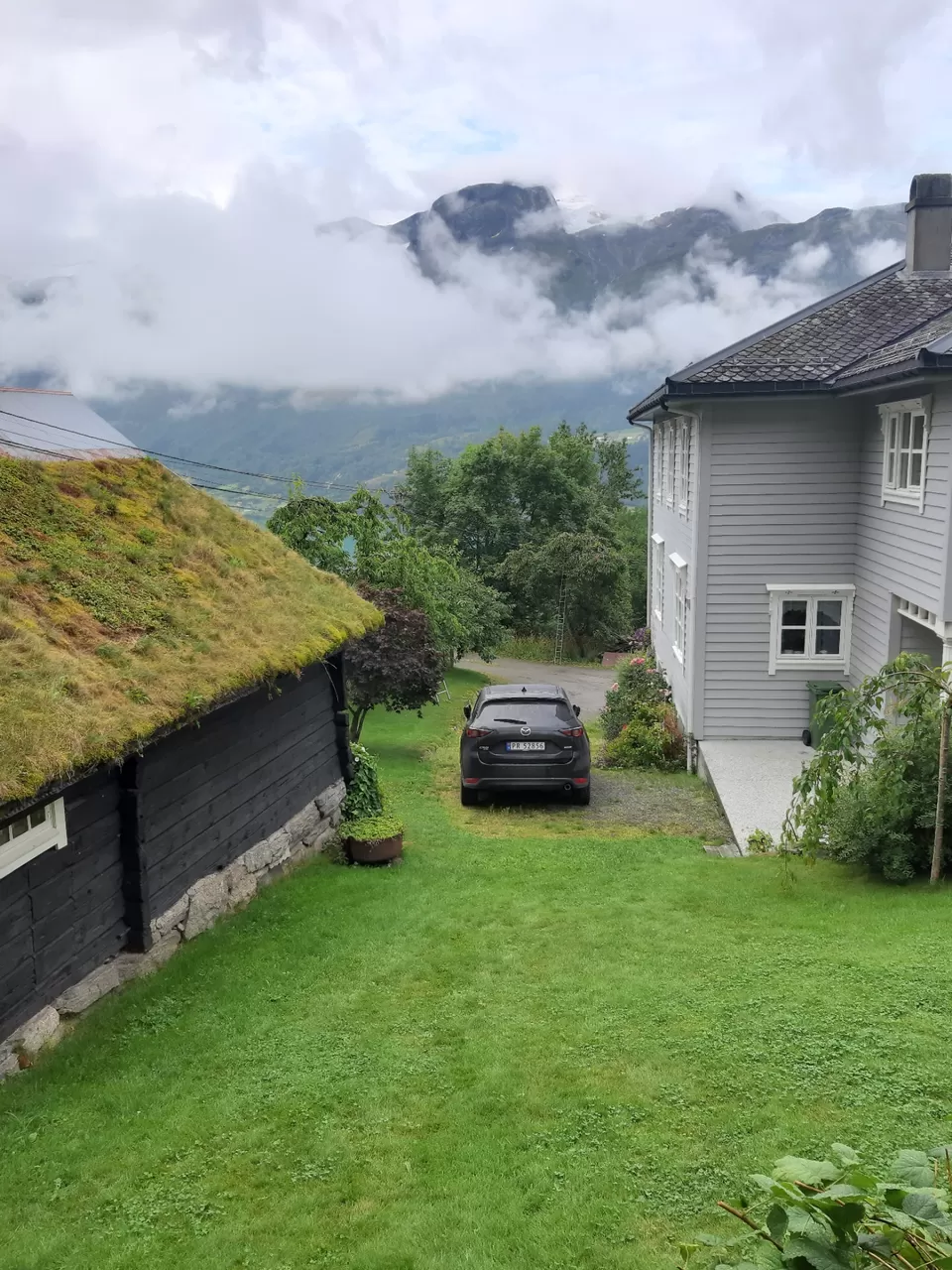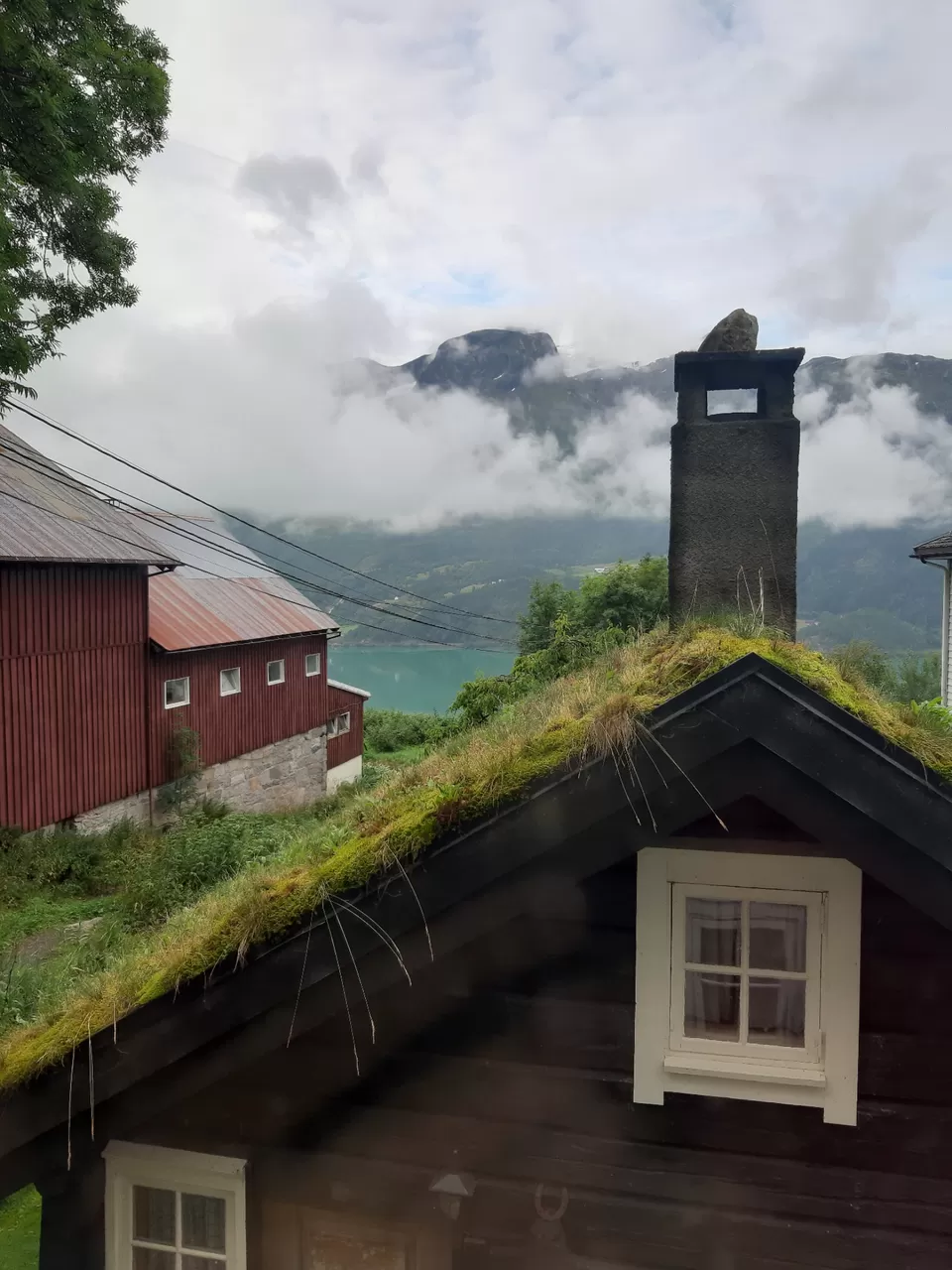 Stryn - Dalsnibba- Geirangerfjord- Stryn
Not much of driving today. Visited Dalsnibba and Geirangerfjord. Breathtaking views. You feel like you should not ever leave this place. But again the cold can get to you.
Dalsnibba and geirangerfjord are really beautiful places. Dont miss out on the fjord cruise on Geirangerfjord.
We retruned in the evening and barbecued some paneer and chicken and some other stuff accompanied by freshly plucked raspberries and vanilla sauce. You cant ask for more....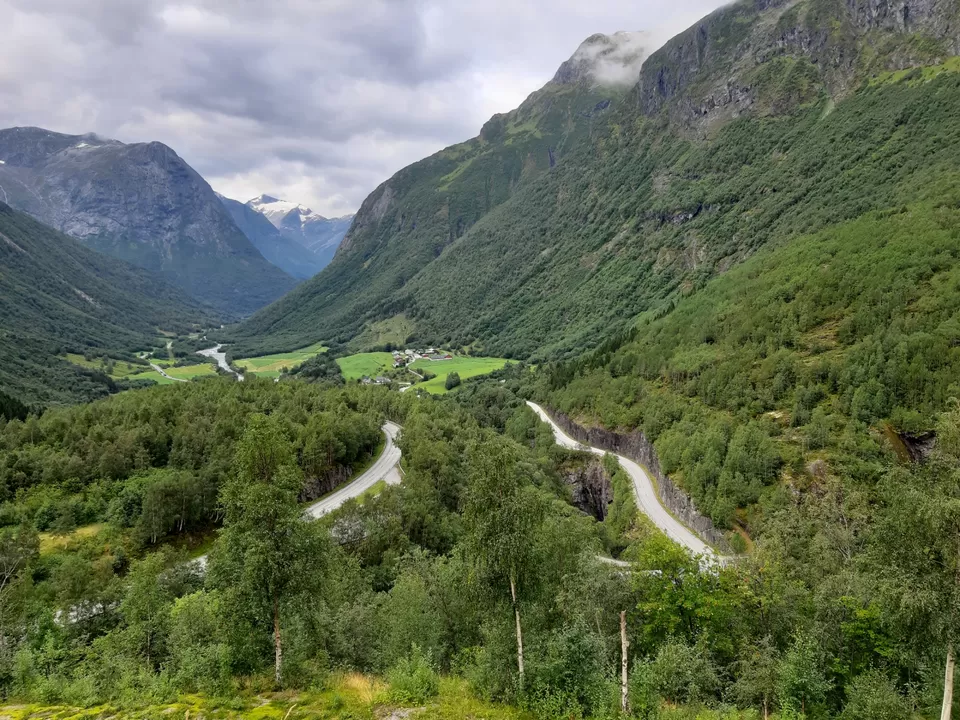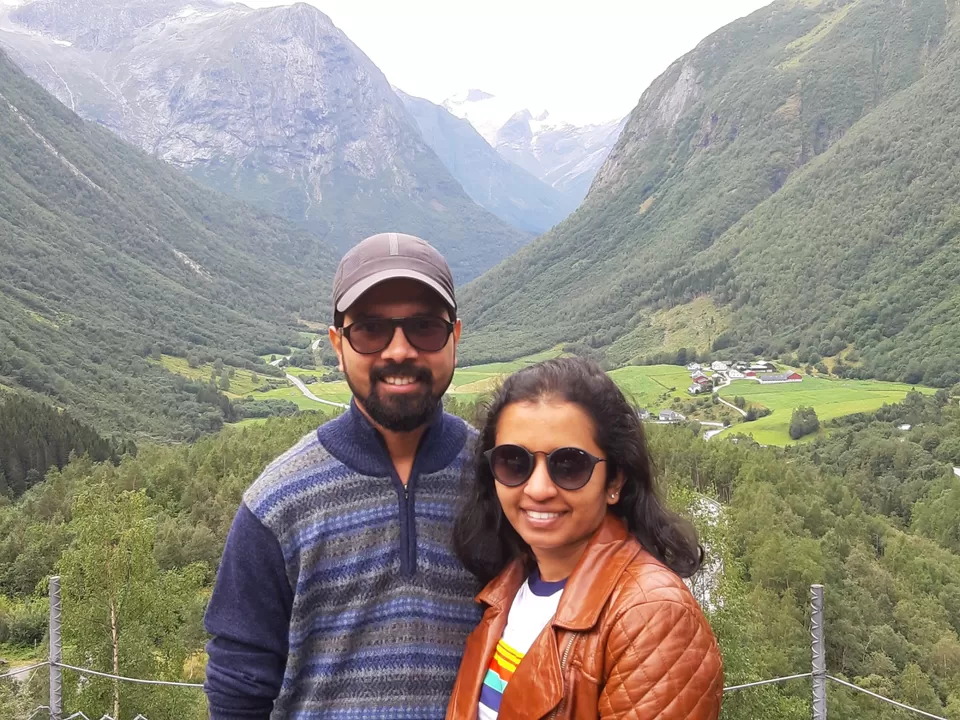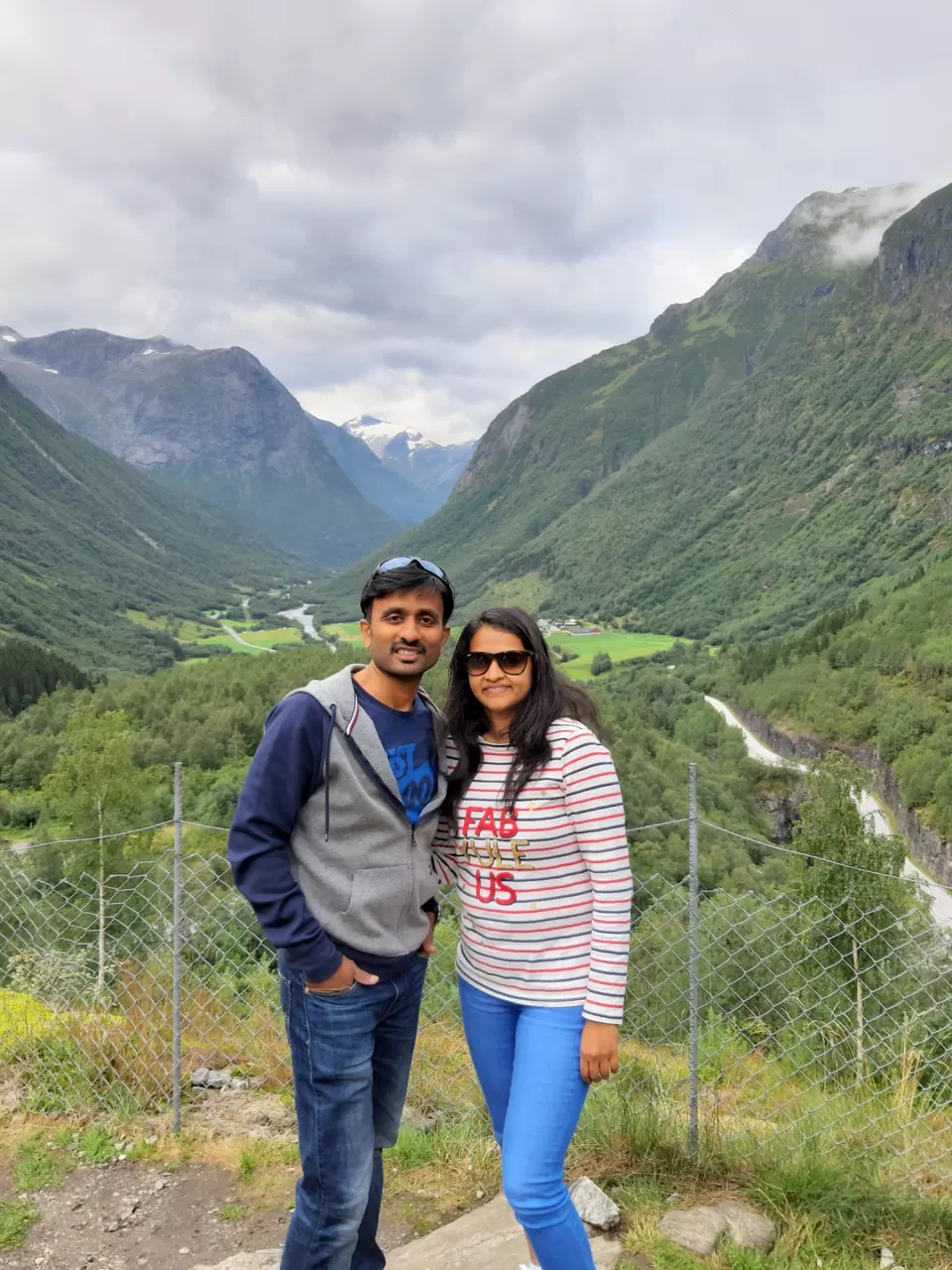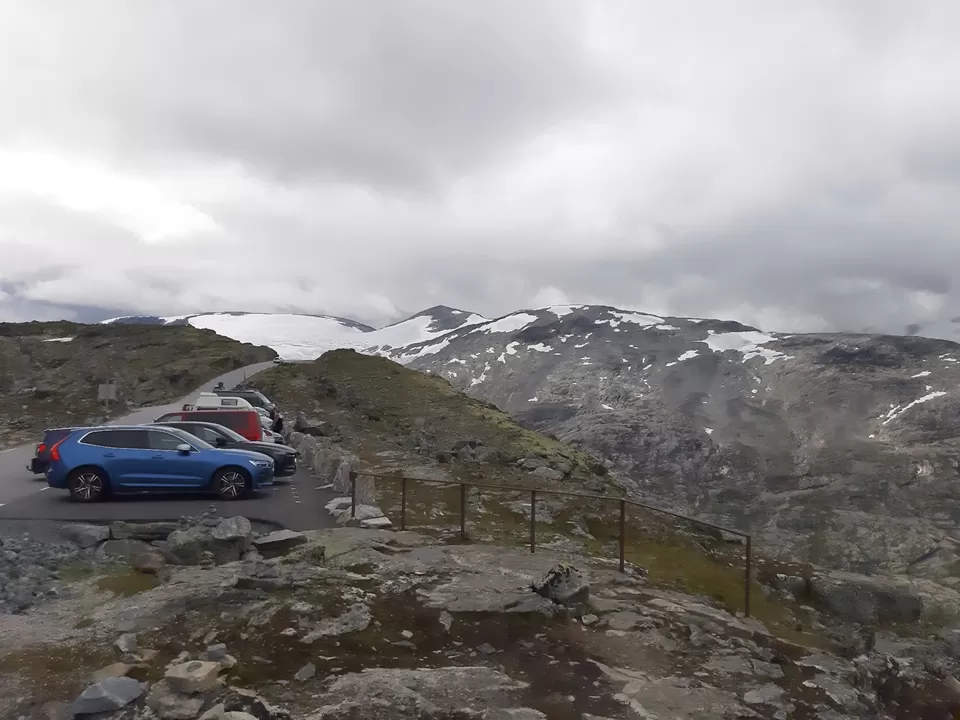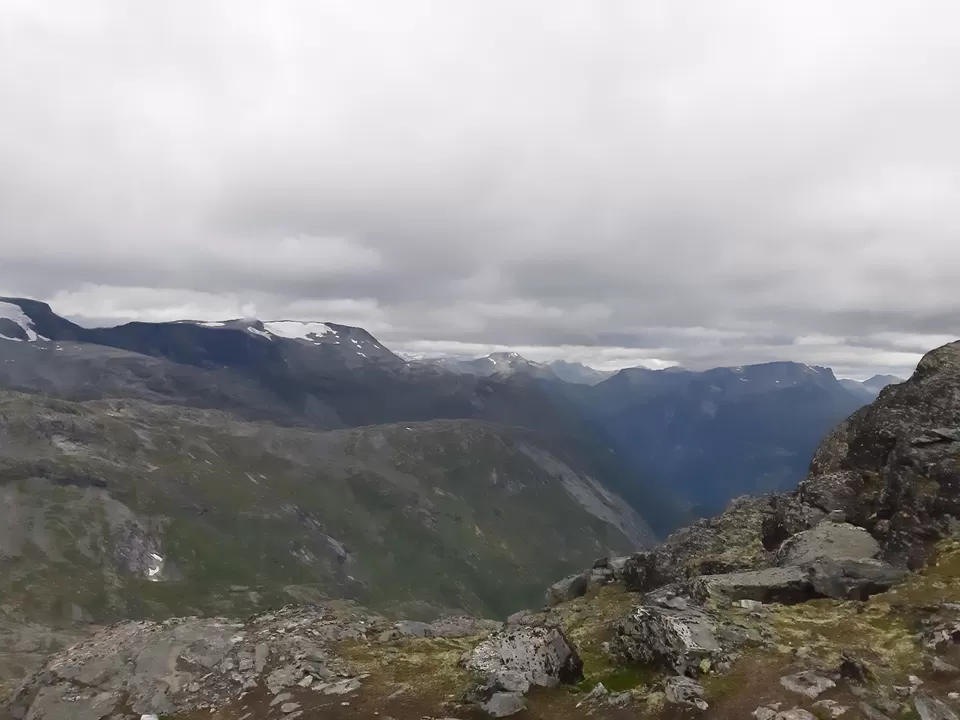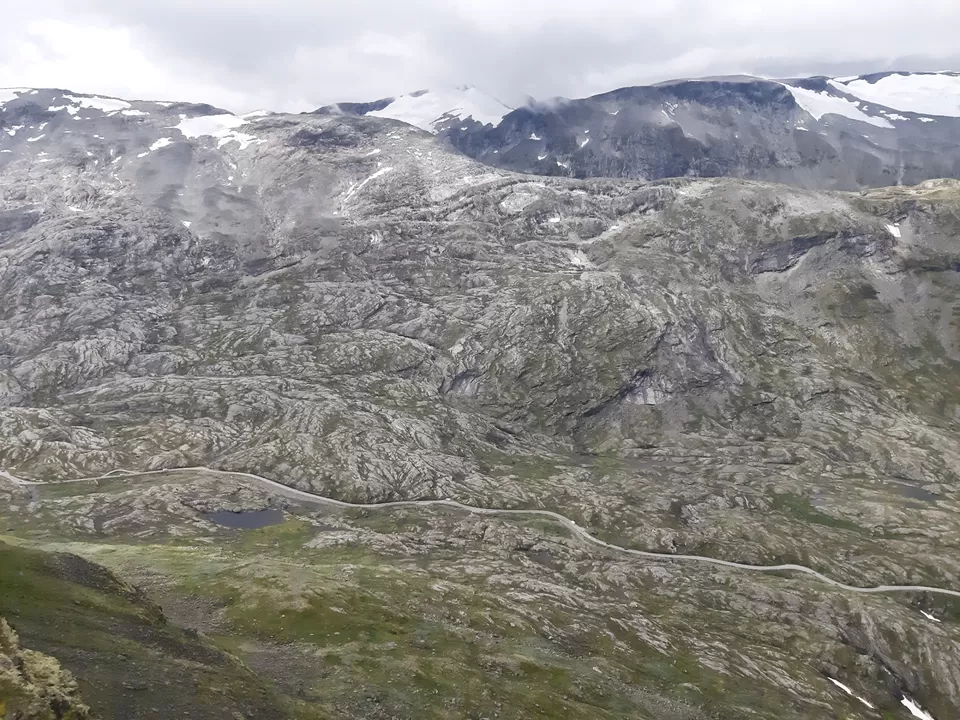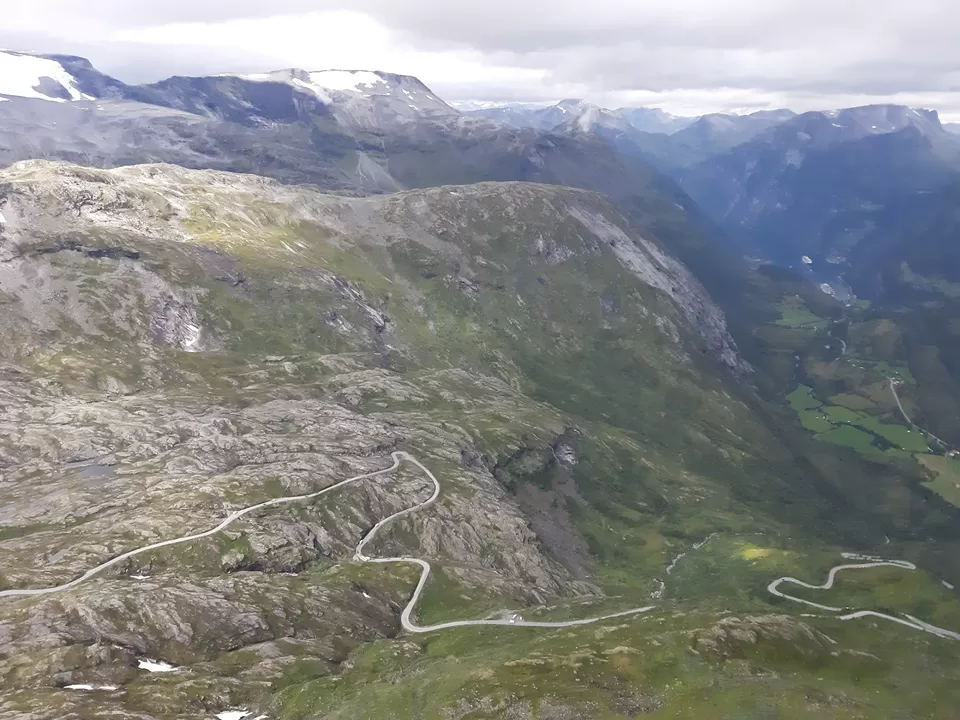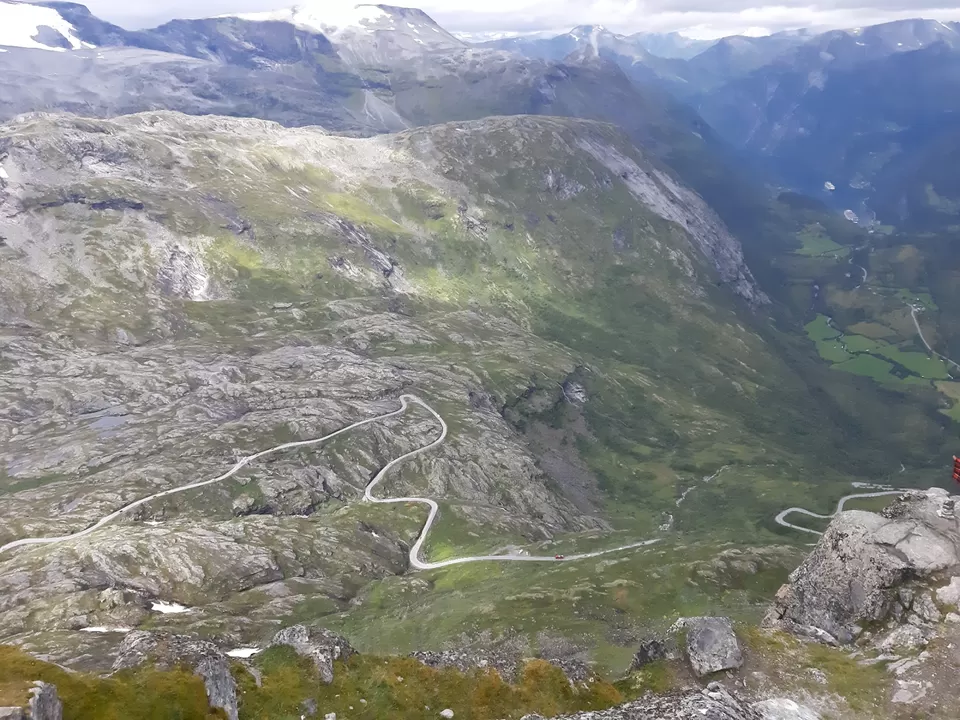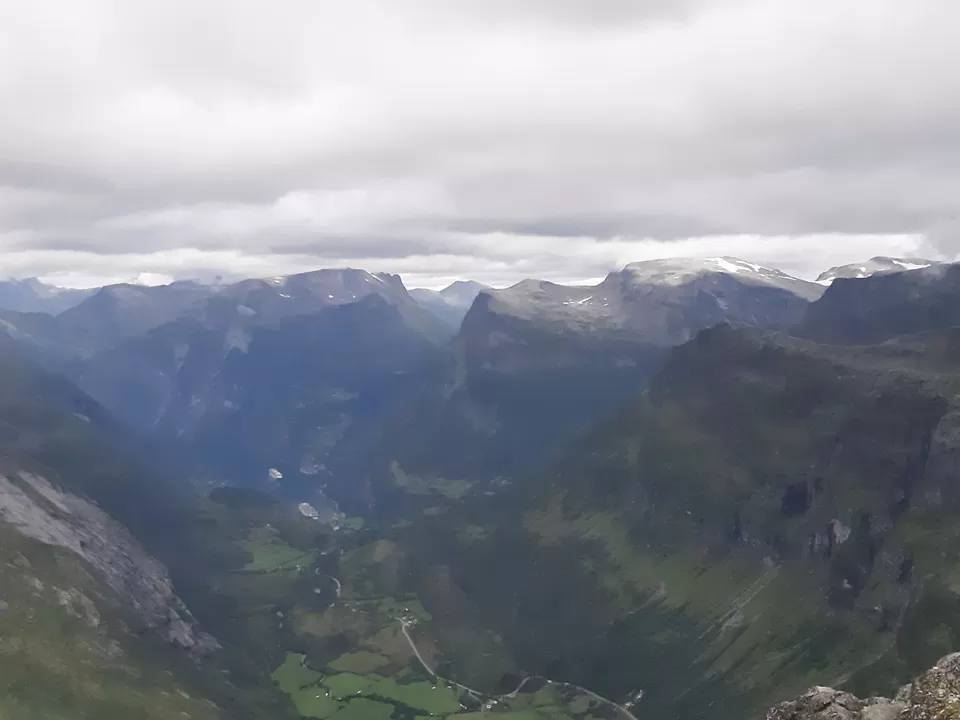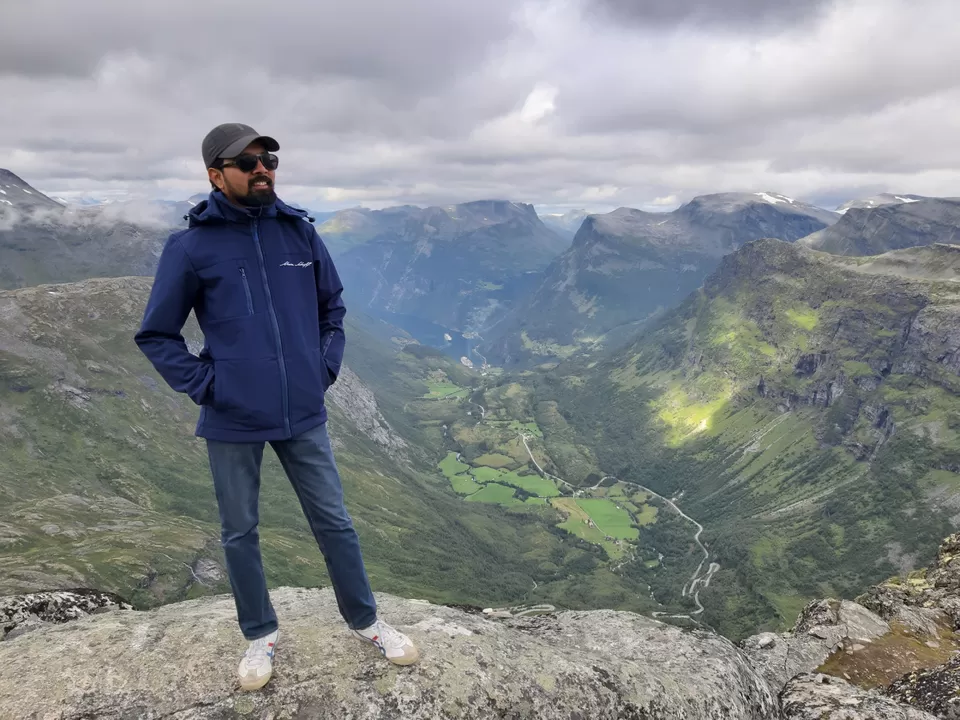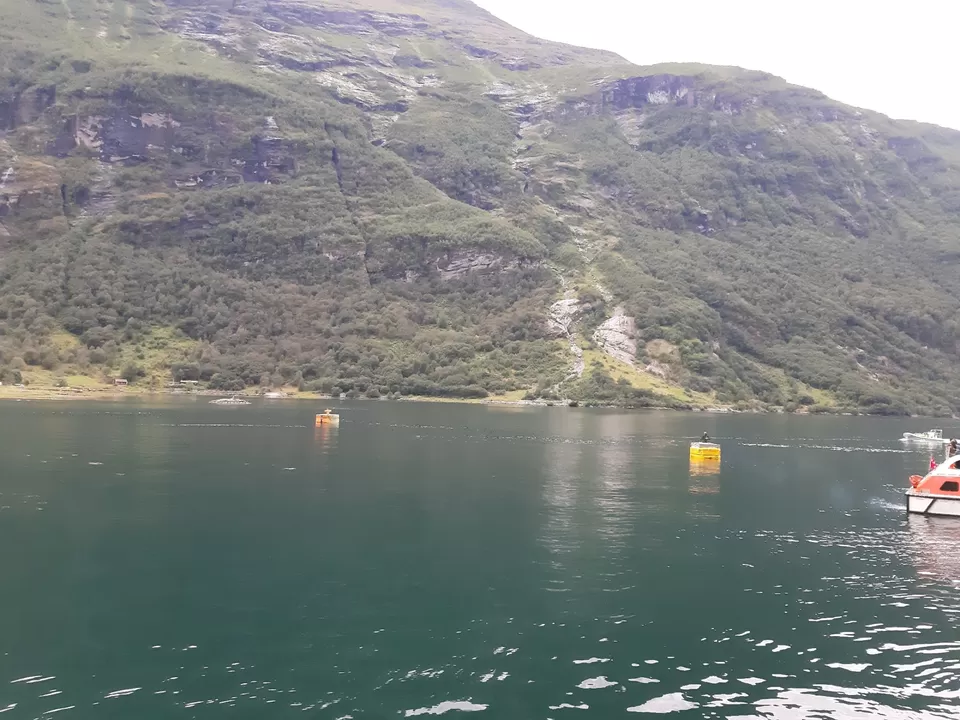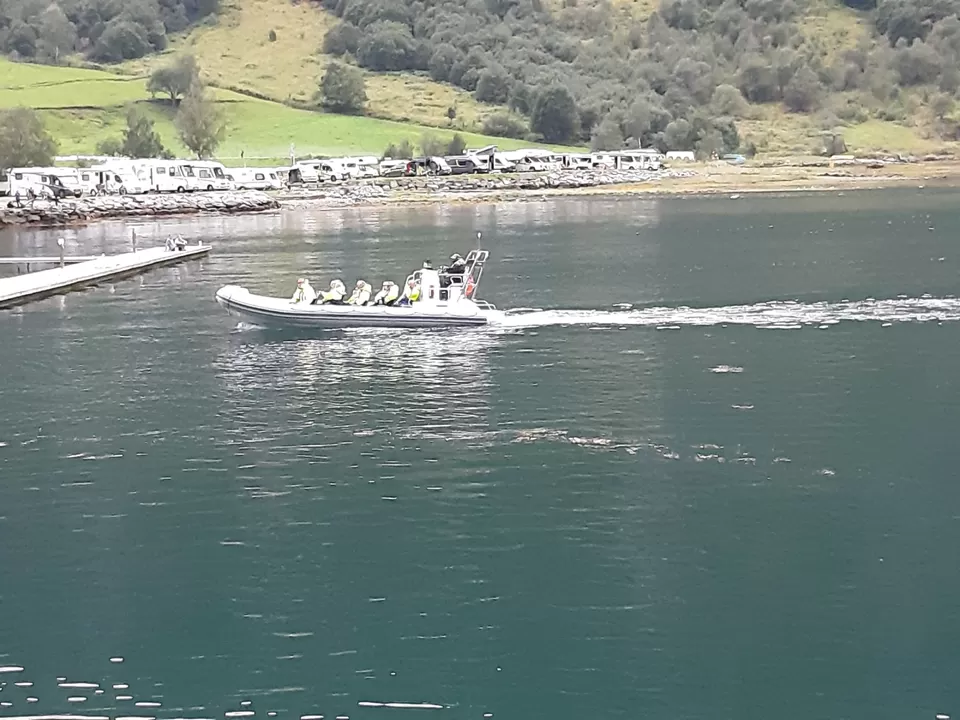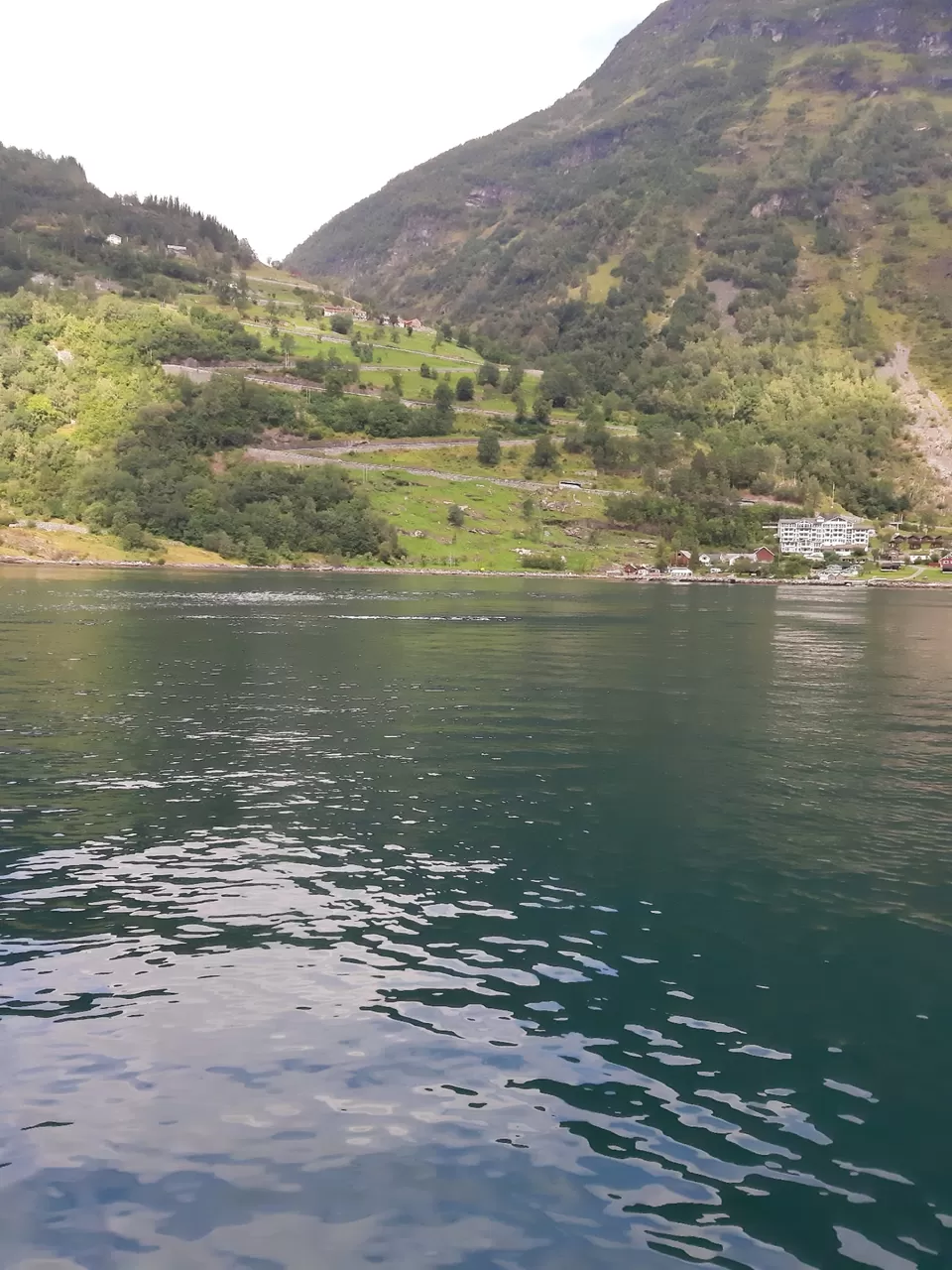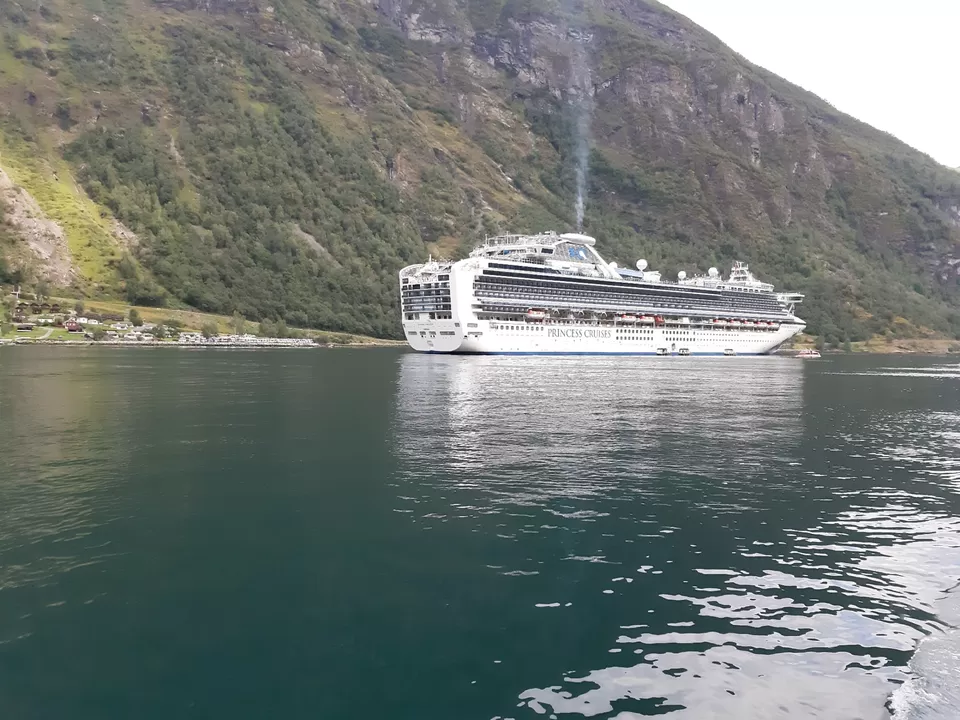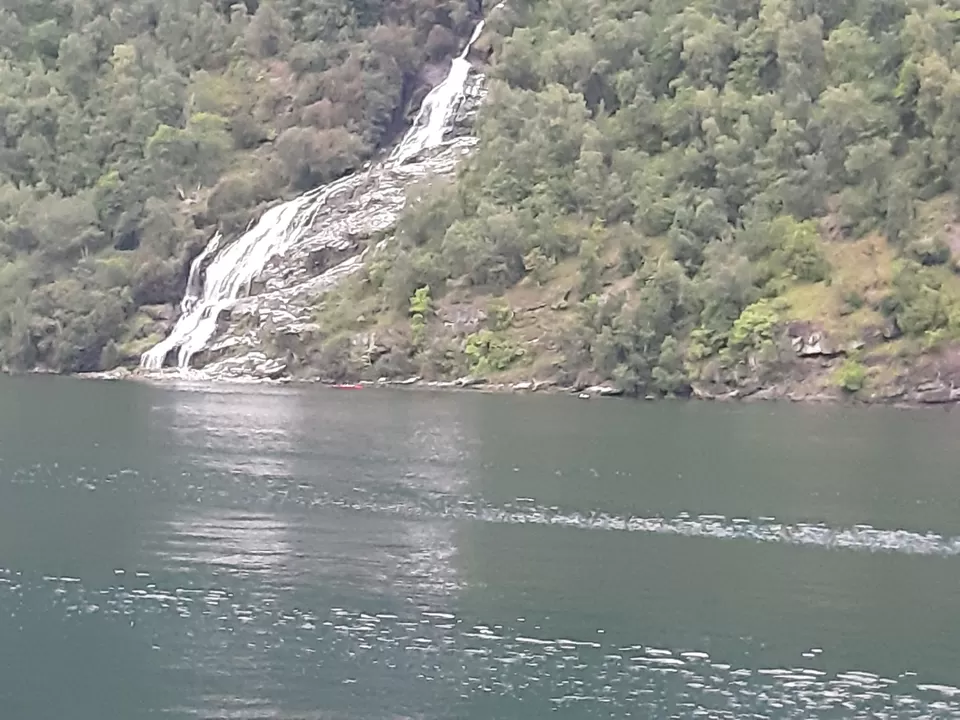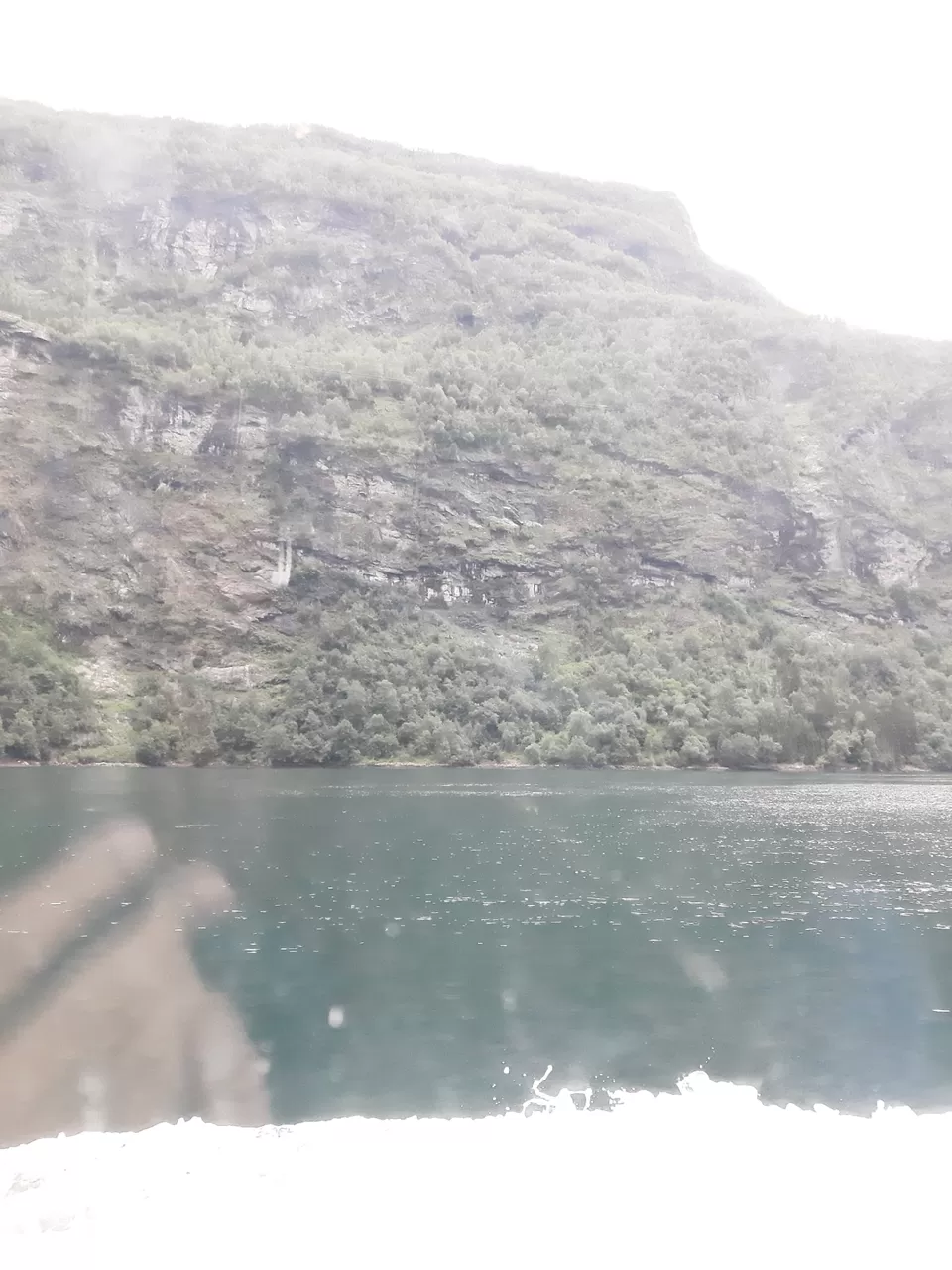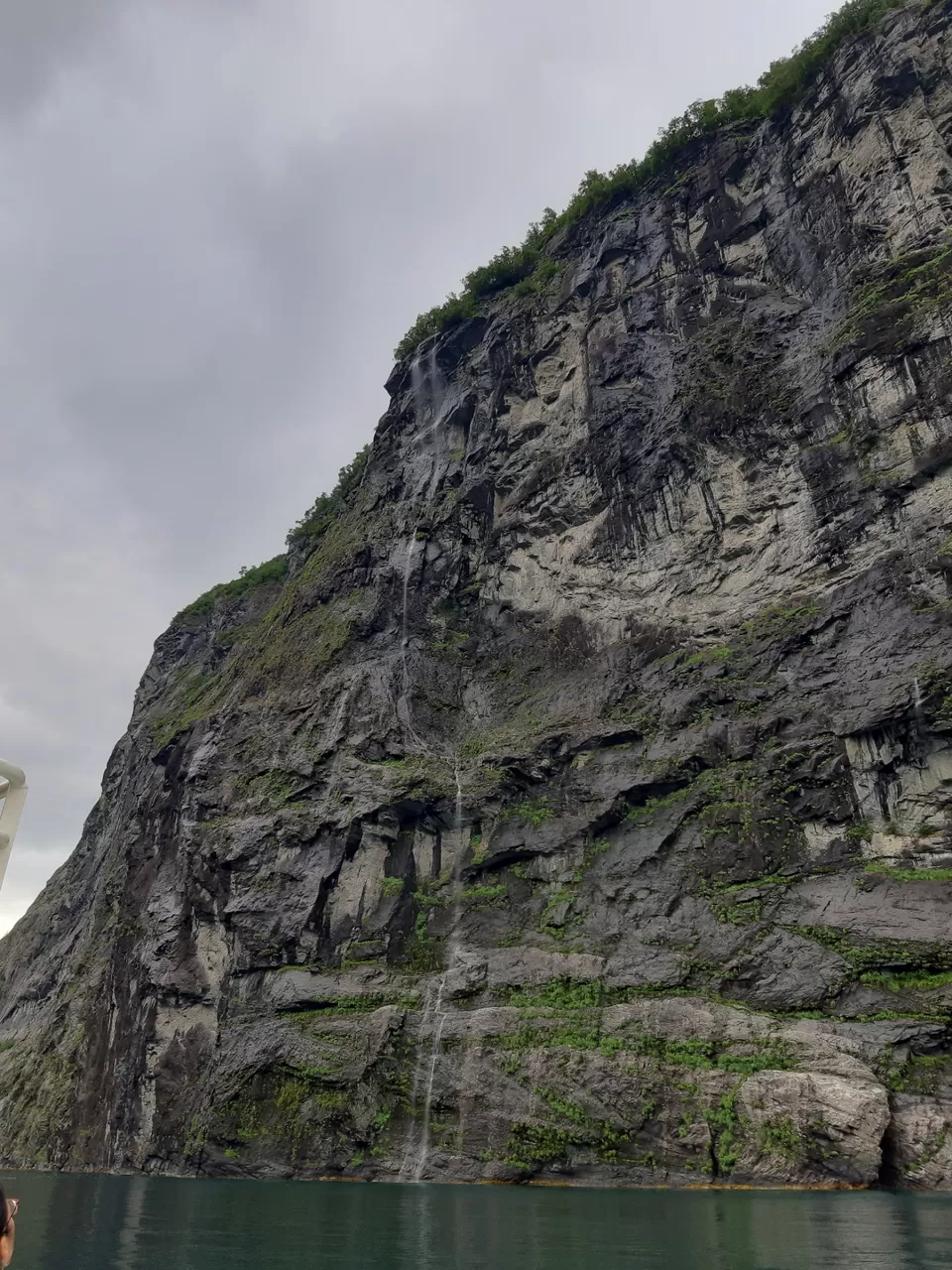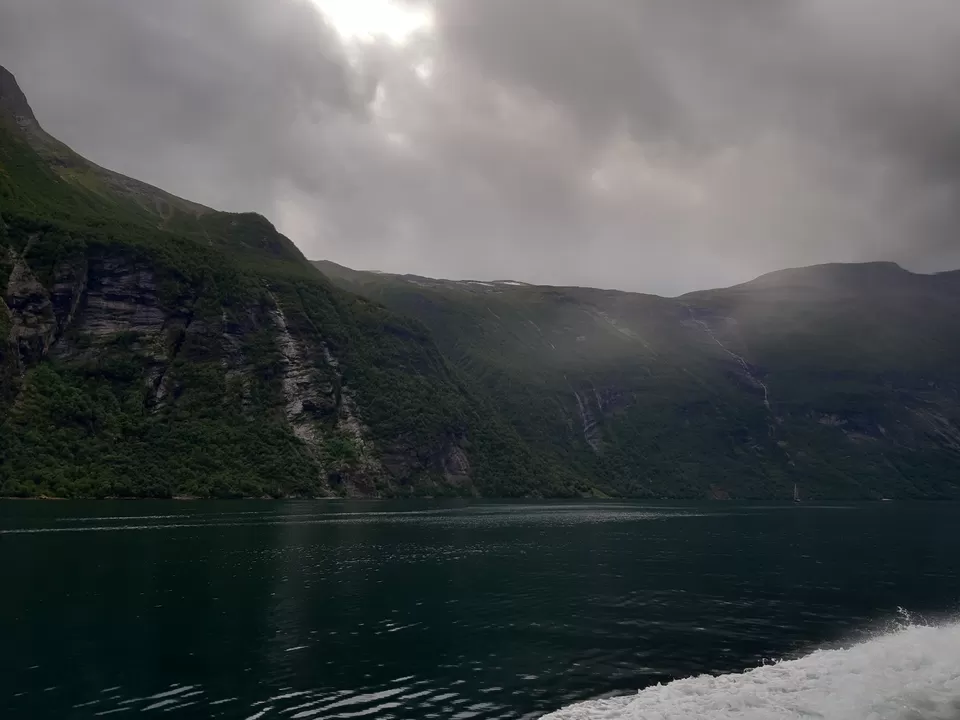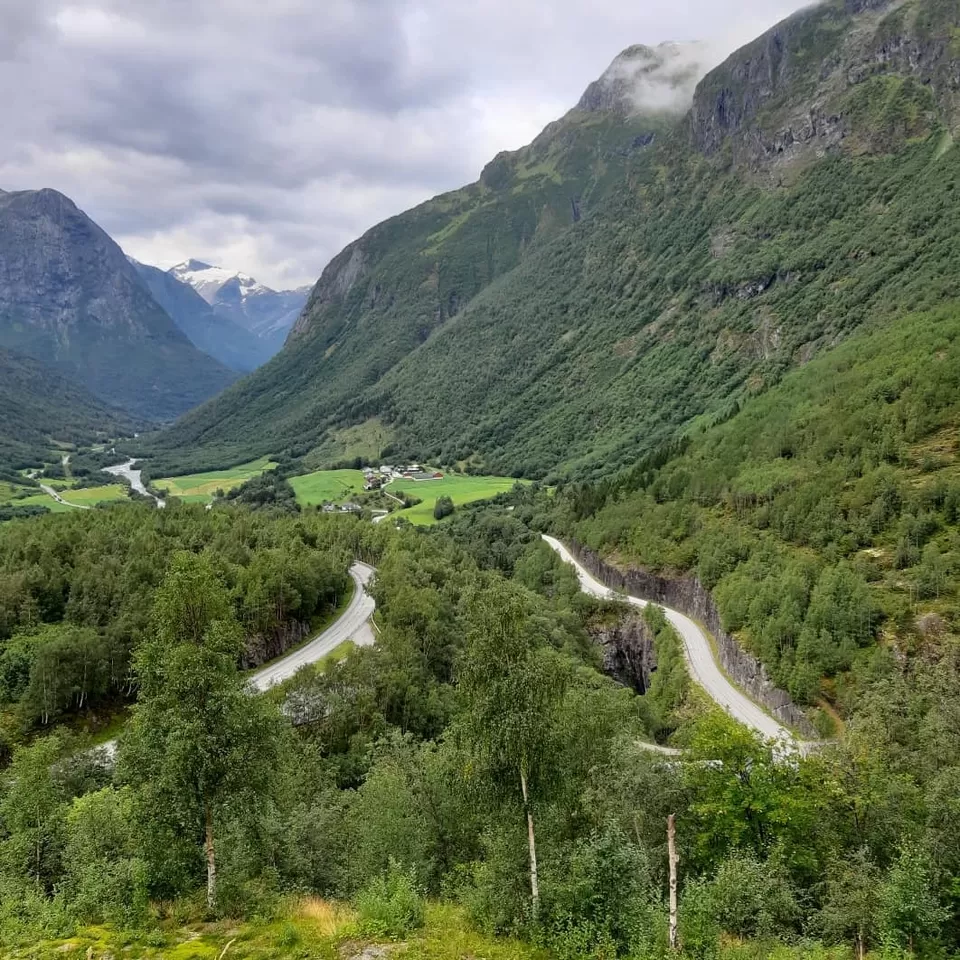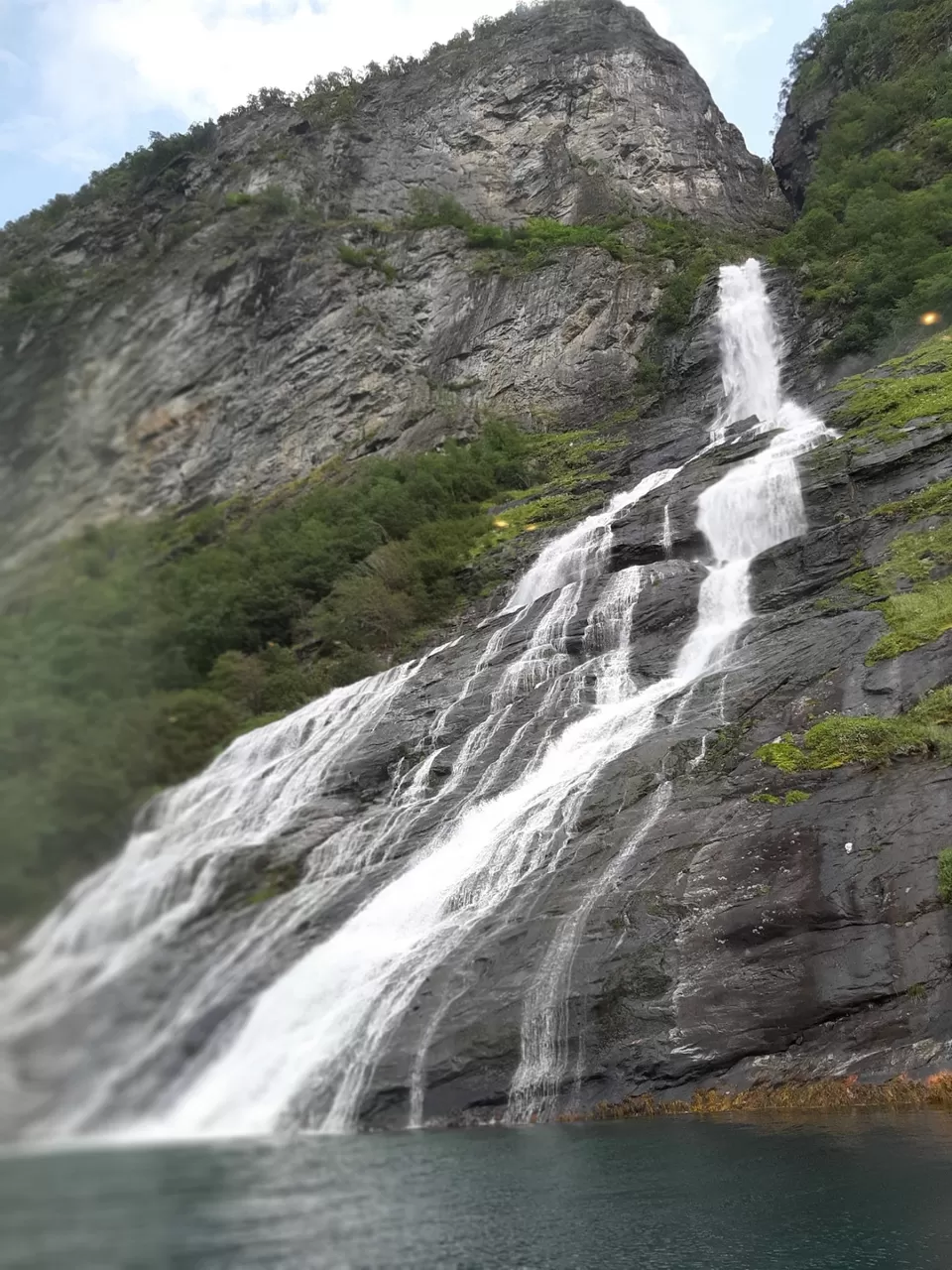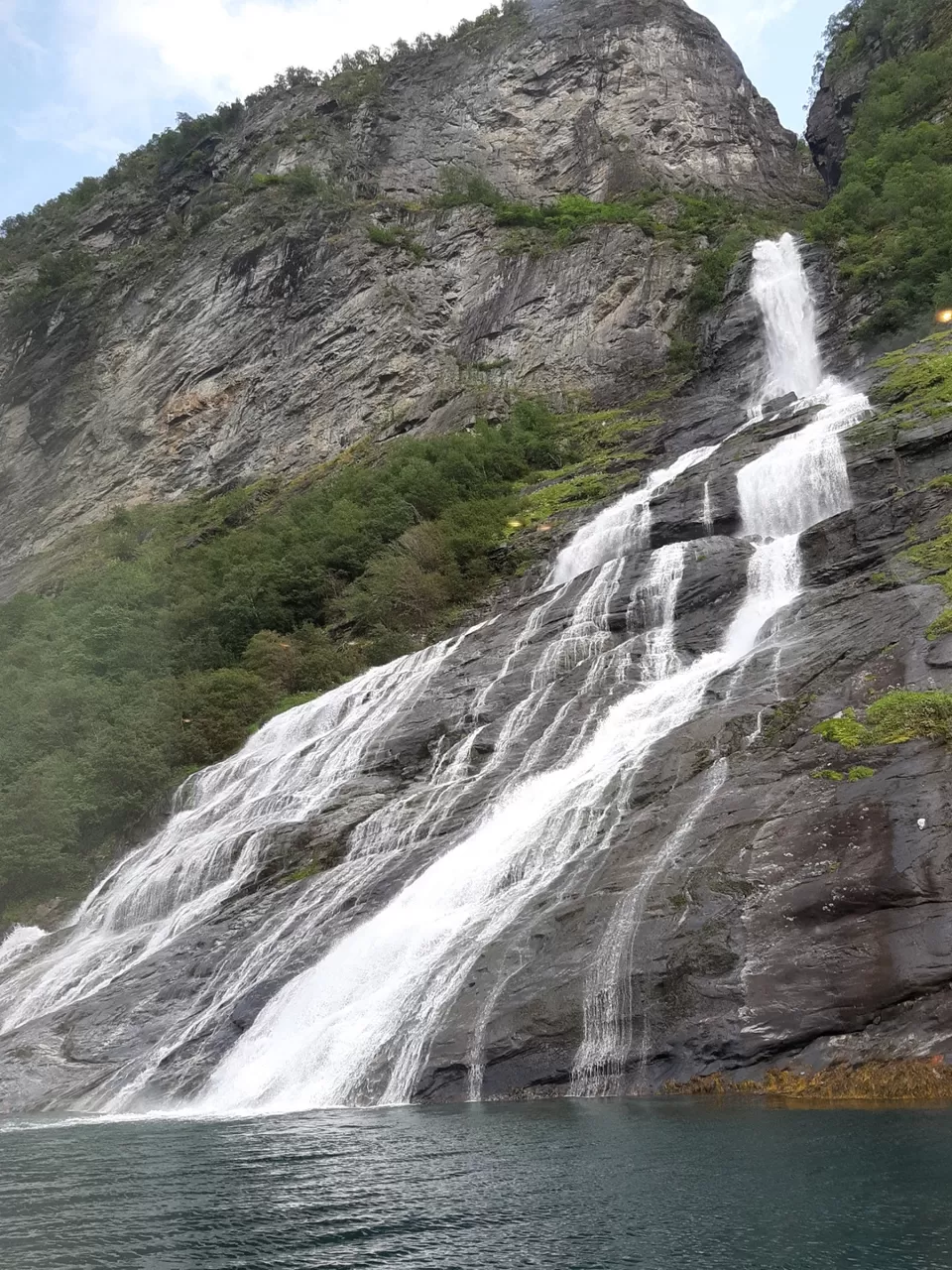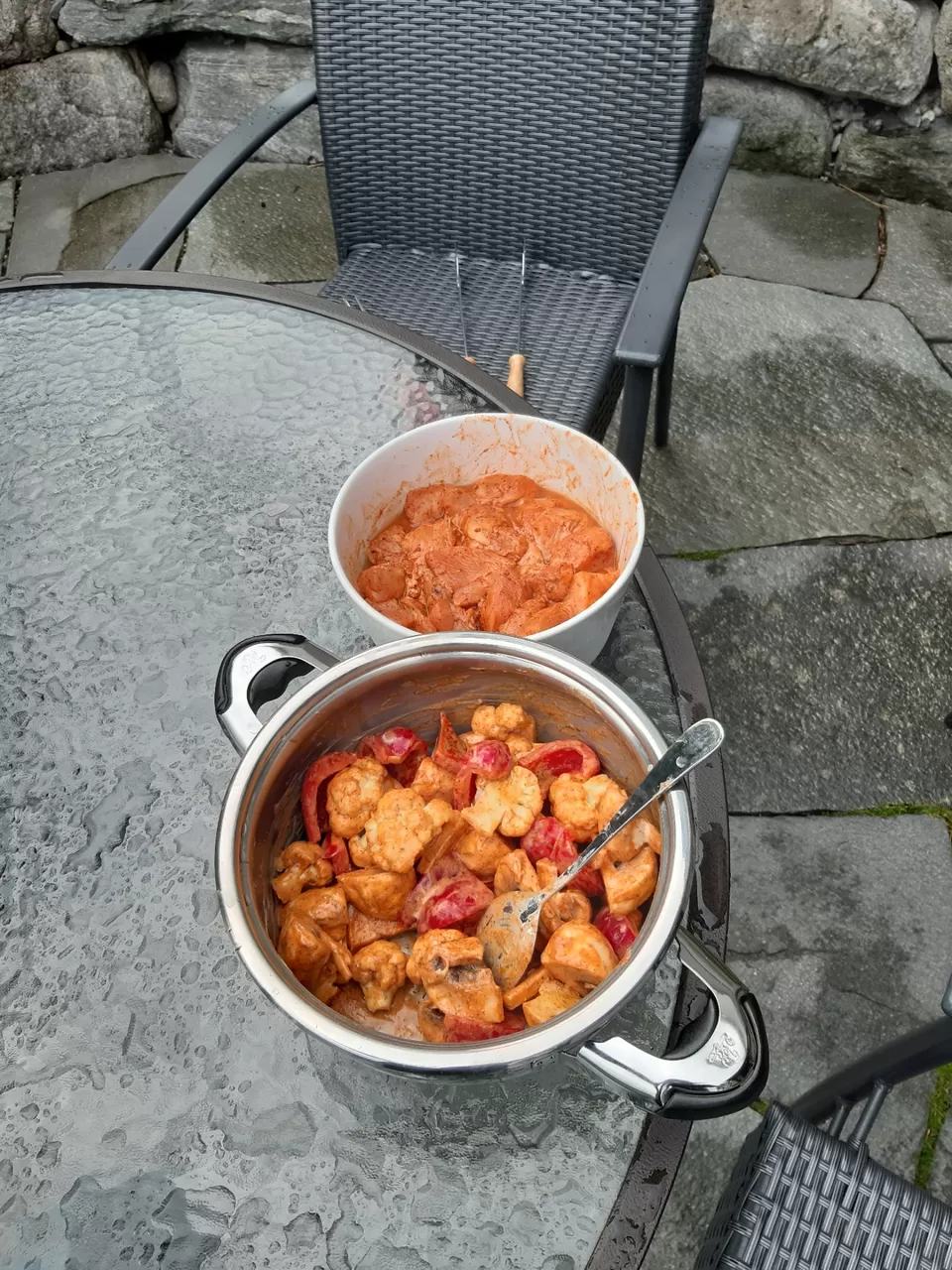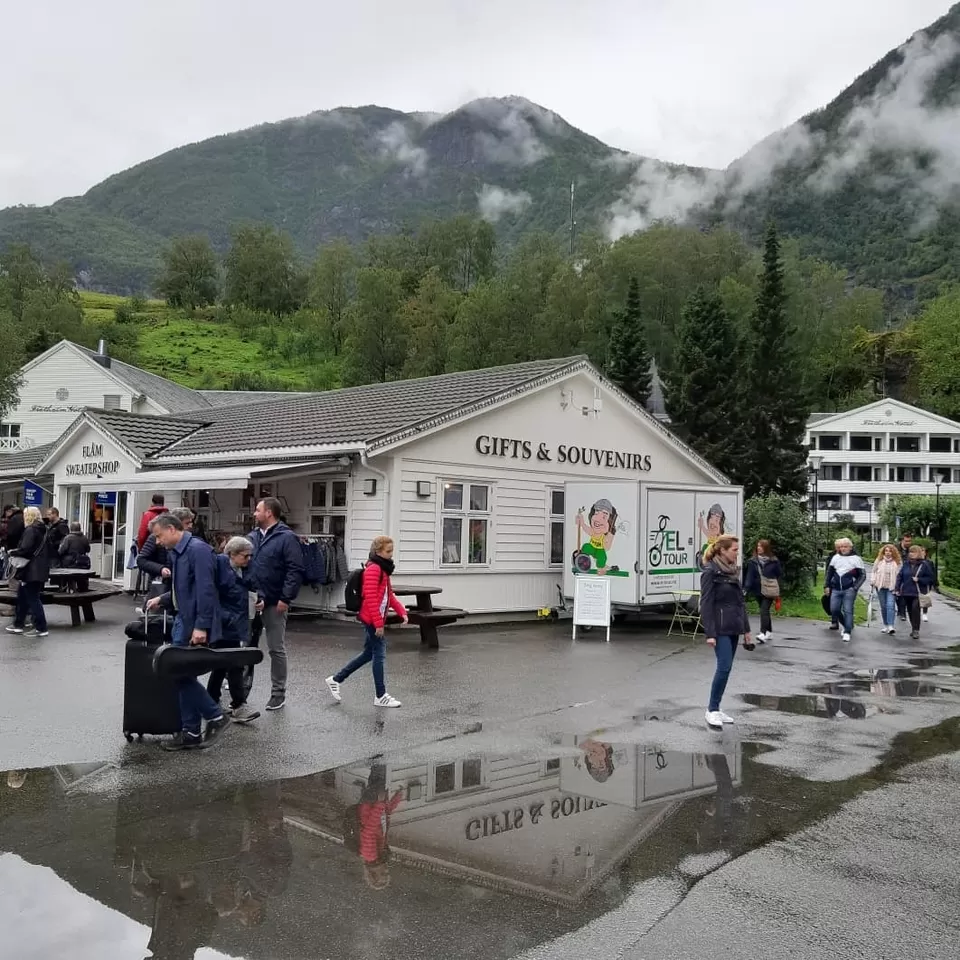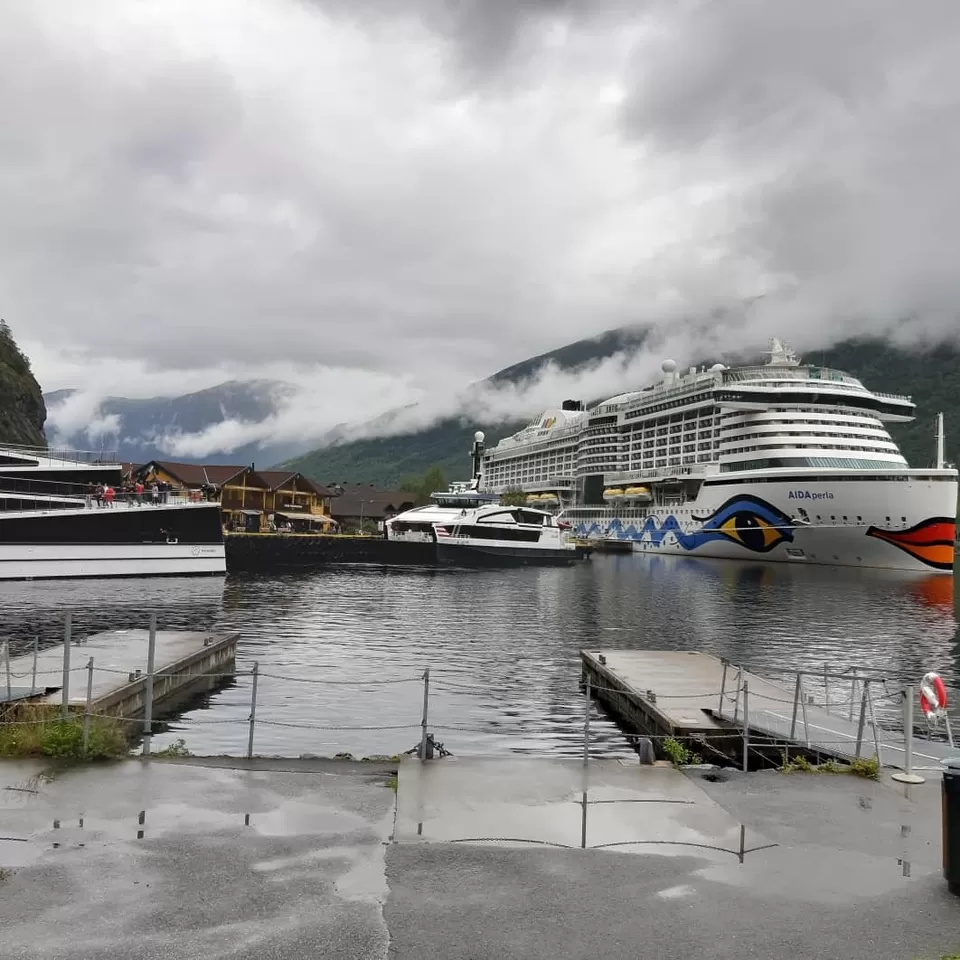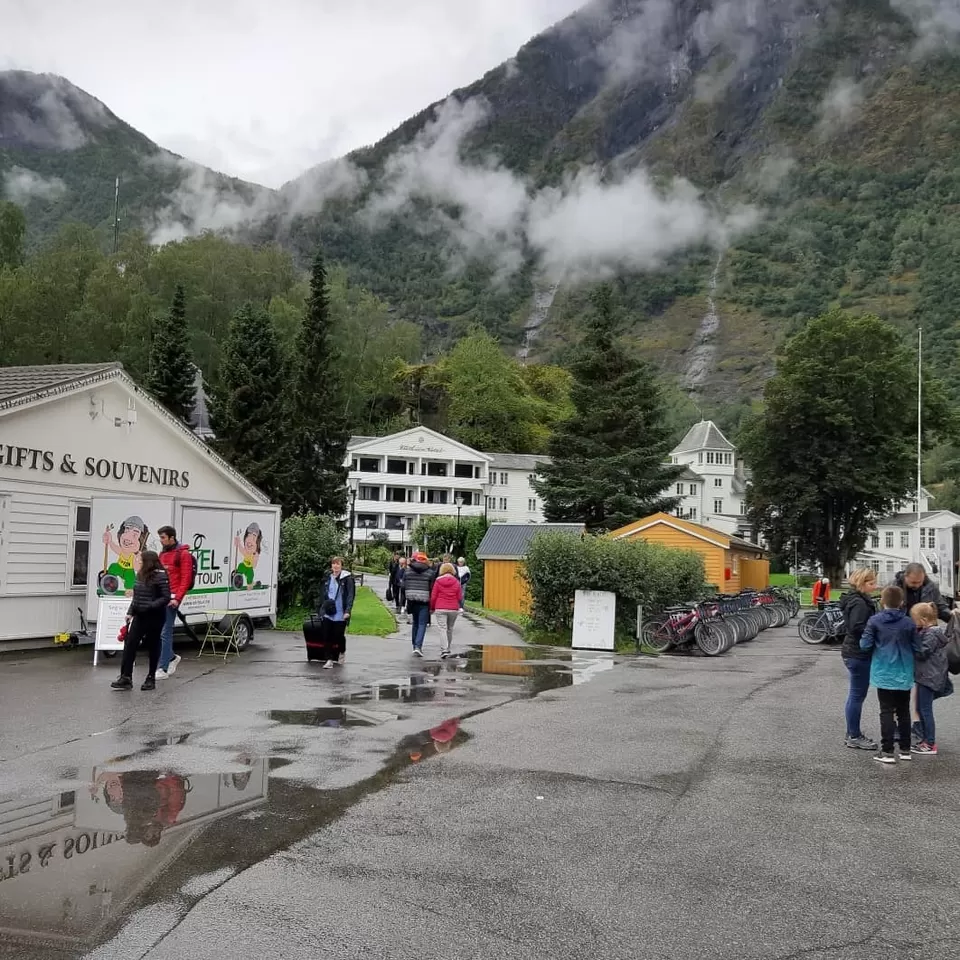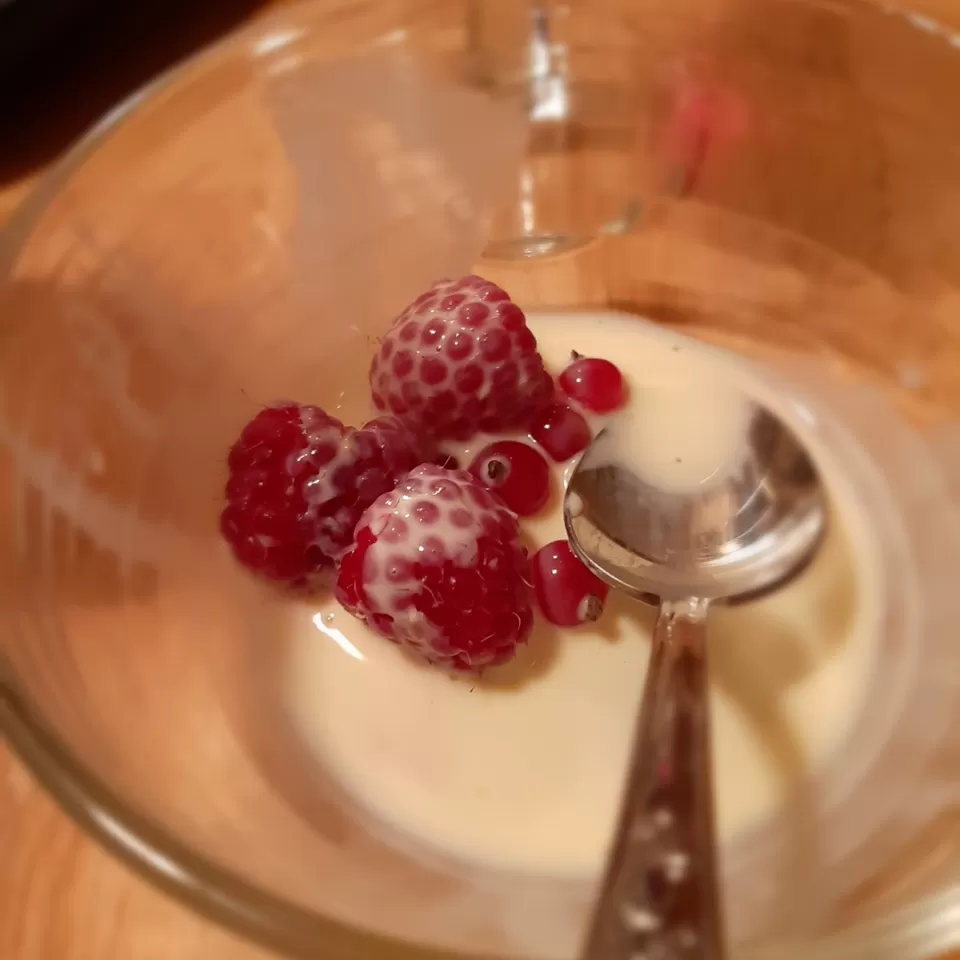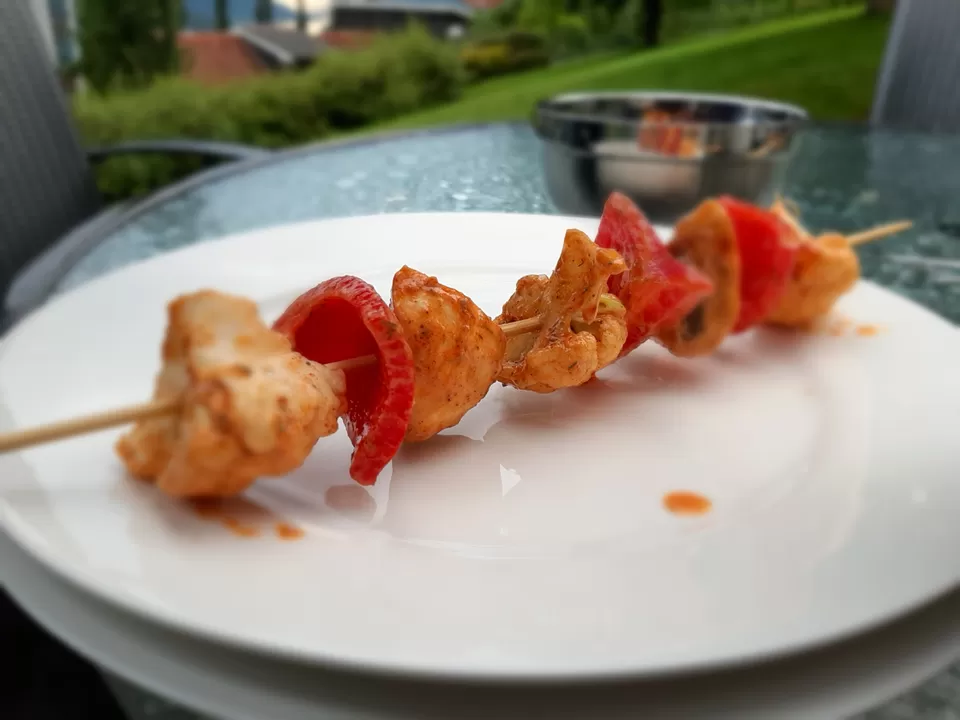 Stryn -Alesund - Stryn
It was a quick drive to Alesund. A small quaint yet full of character town. A definite visit if youre even a 4 hour drive away. Though theres not much to do here, you should definitely visit the observatory to get a fabulous view of the city.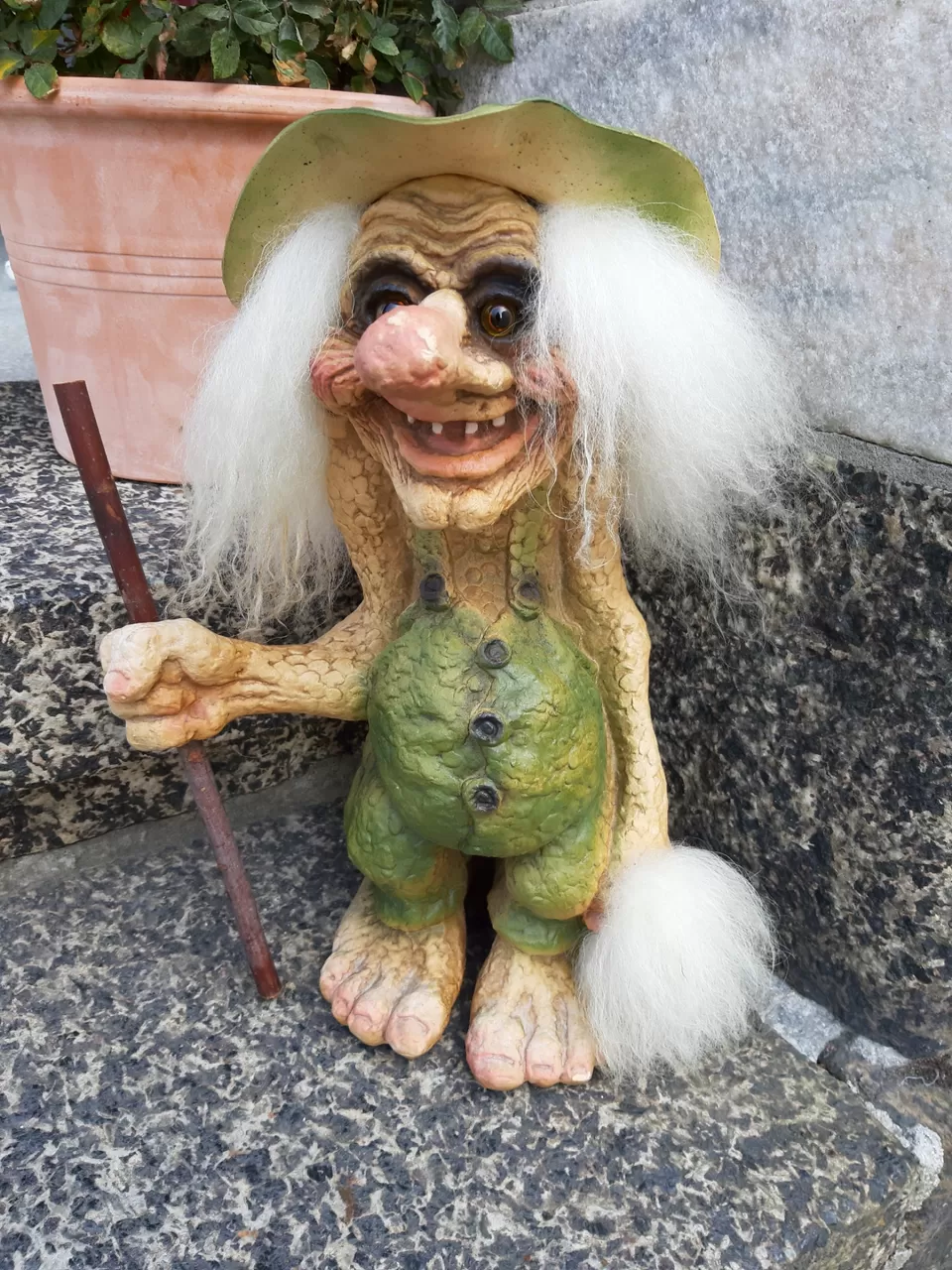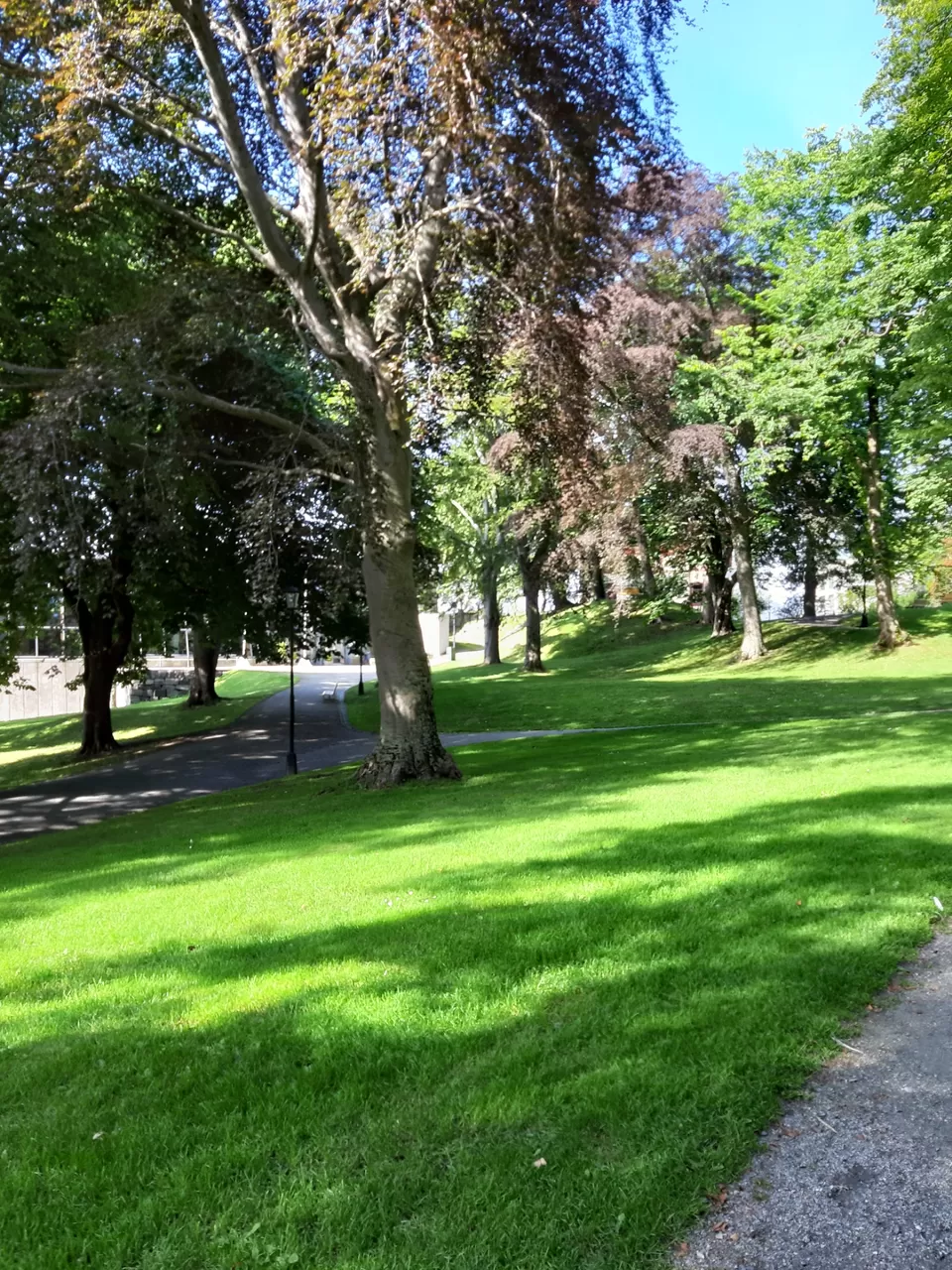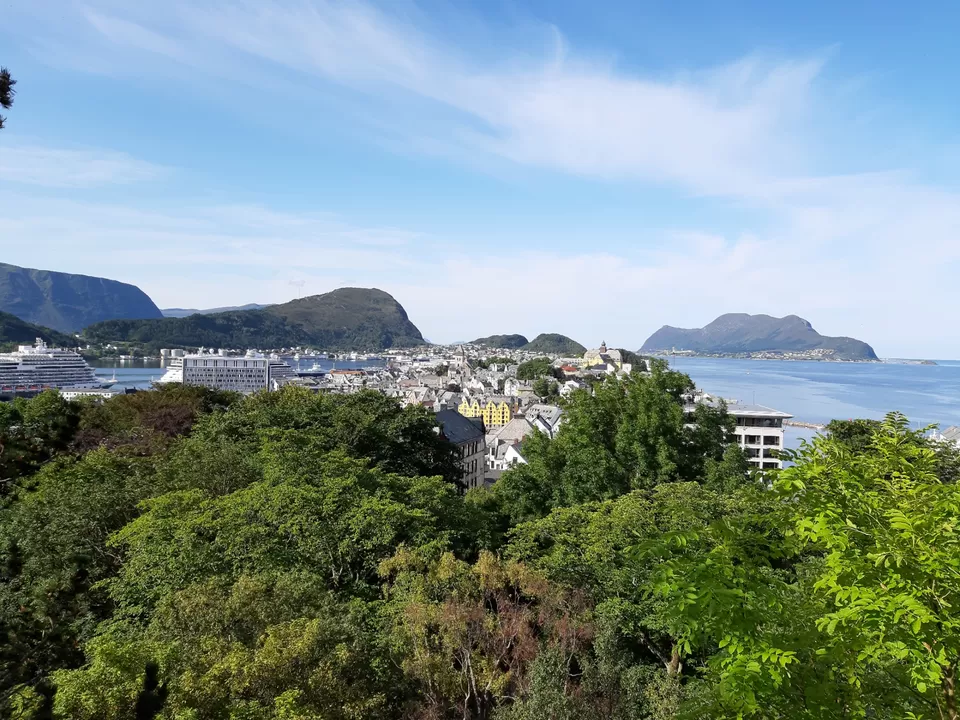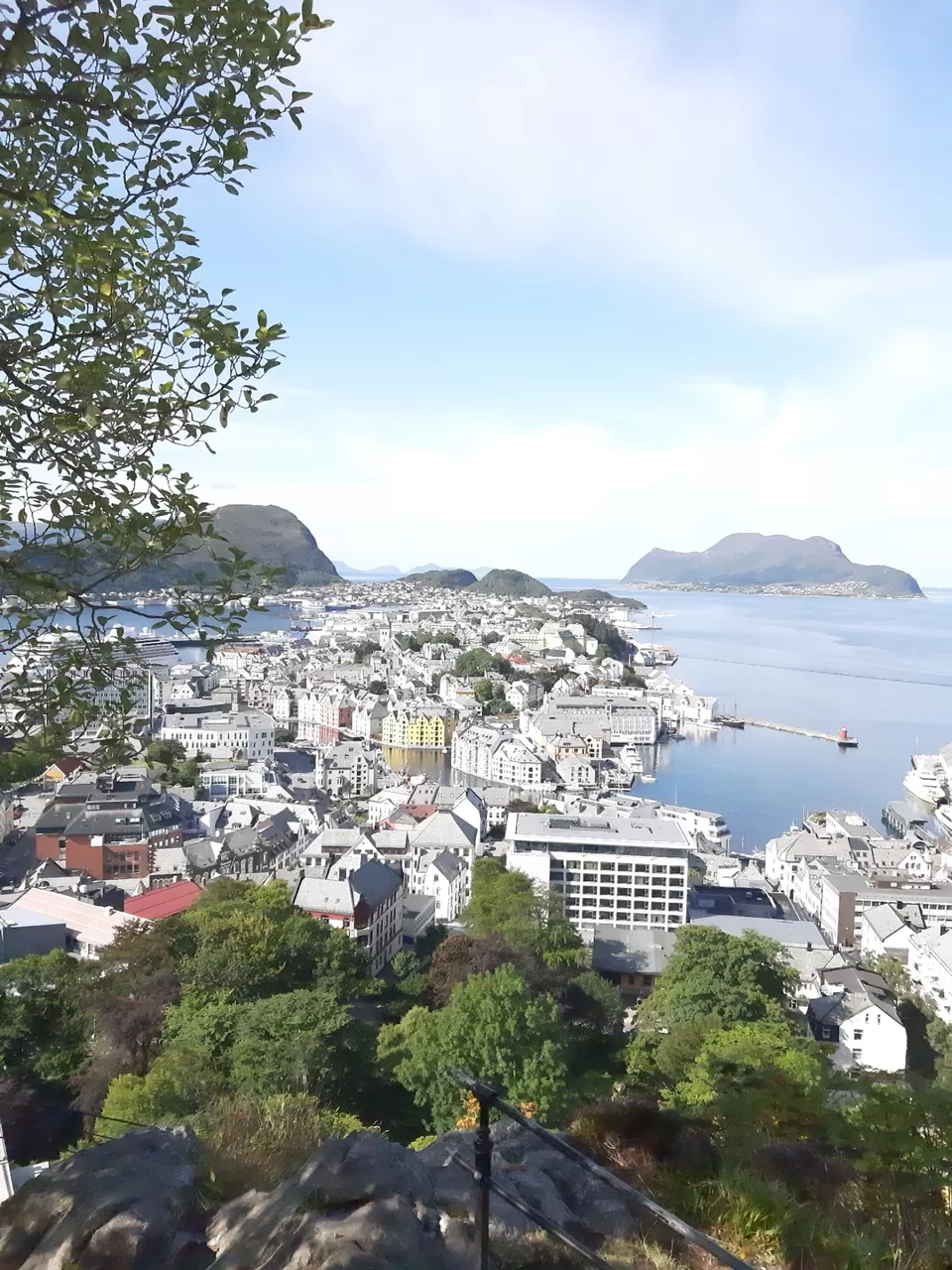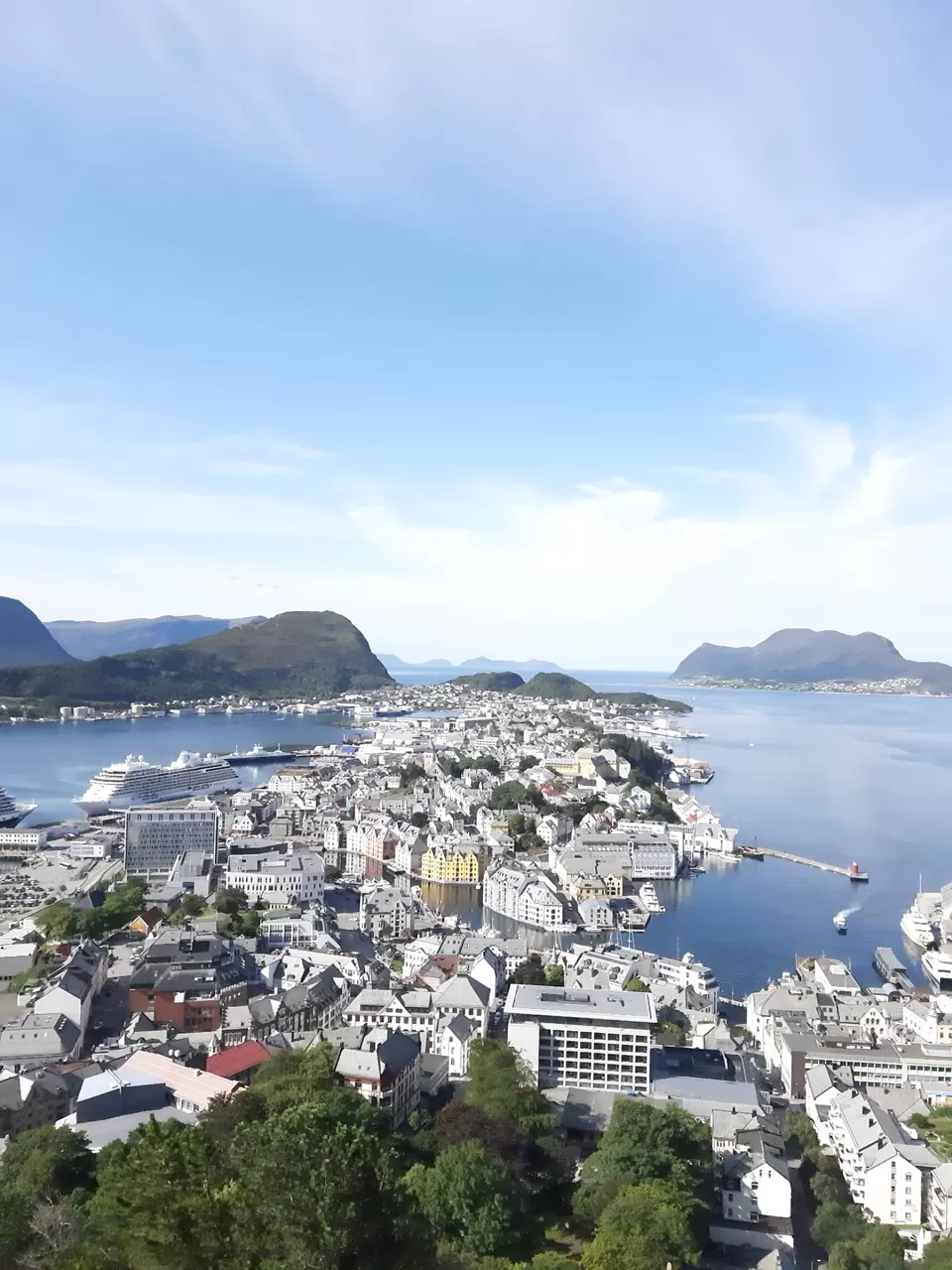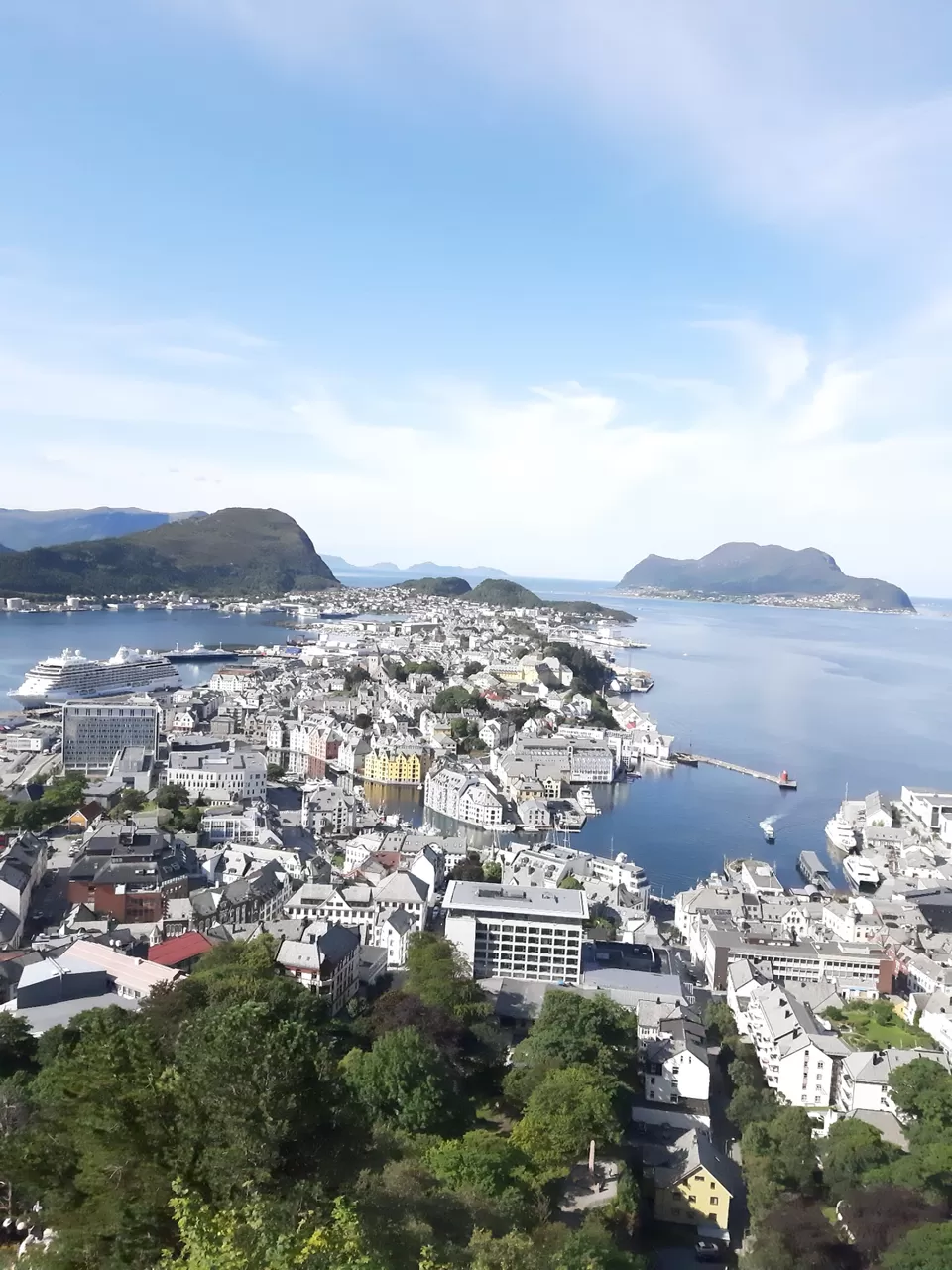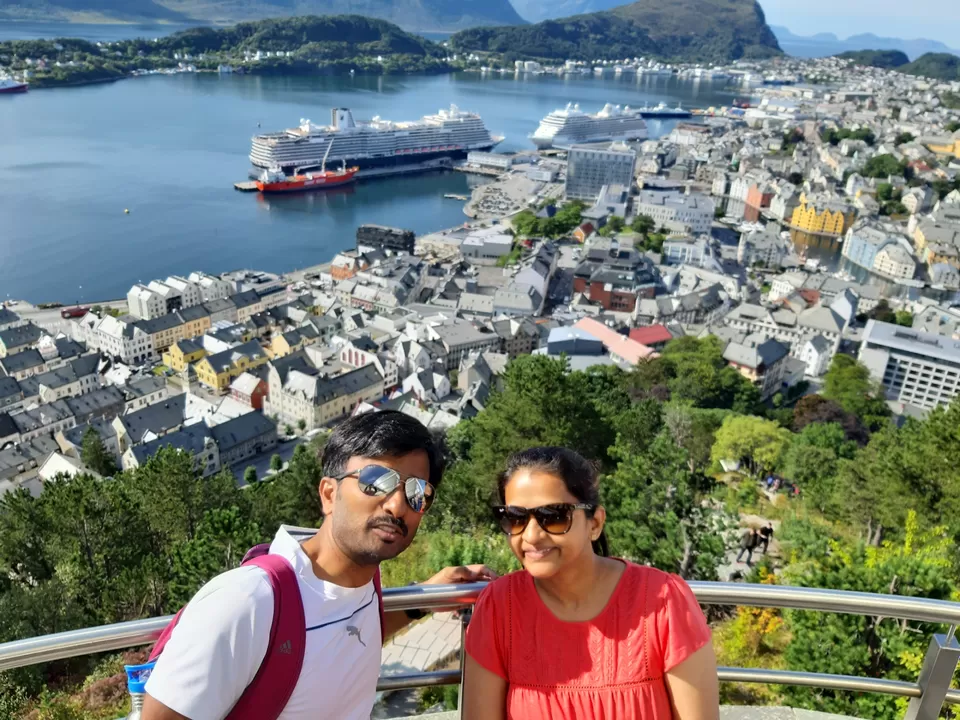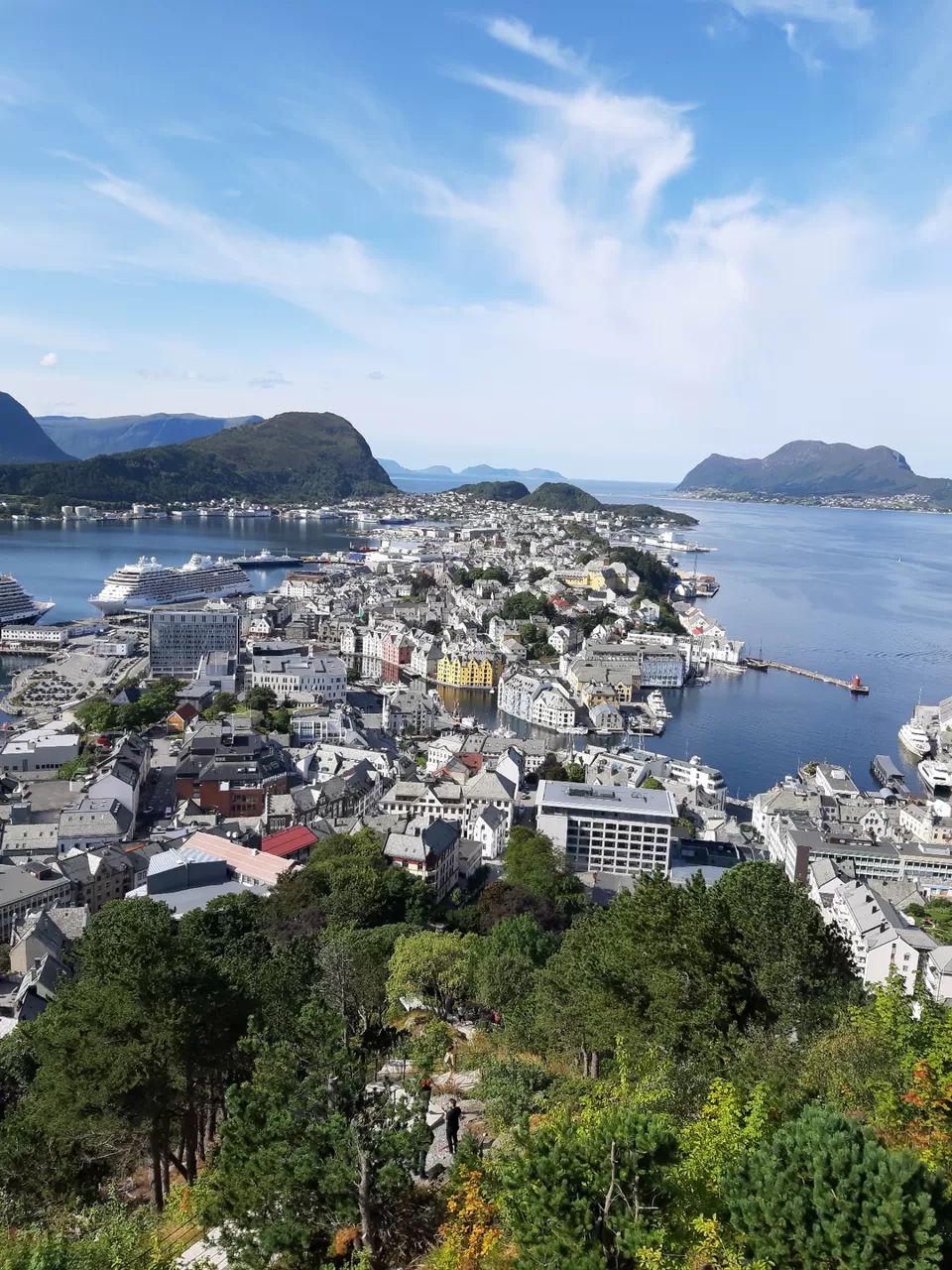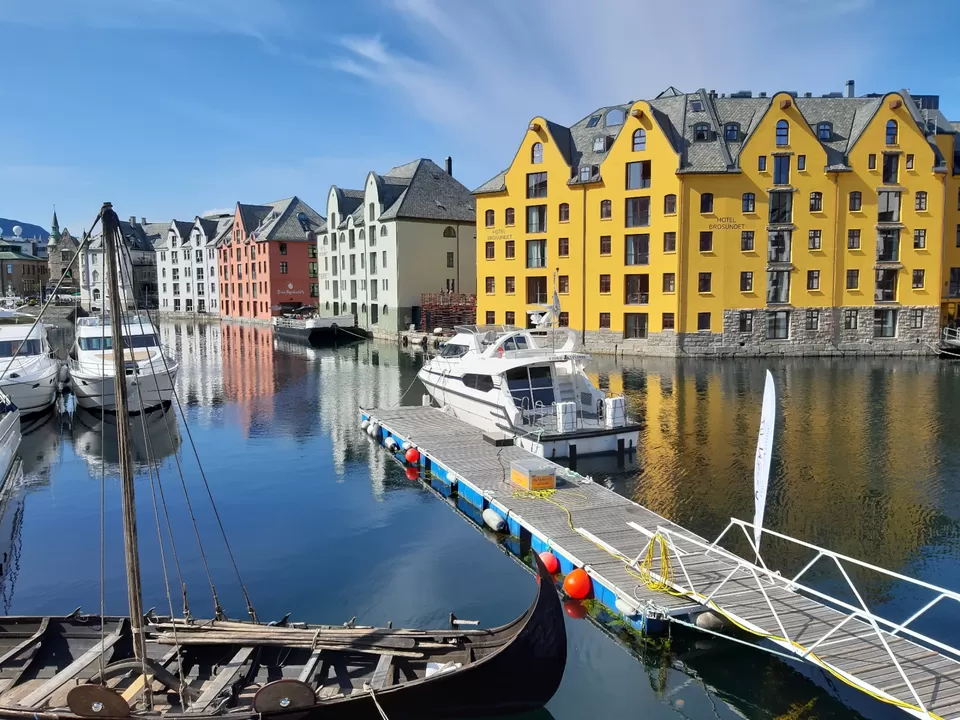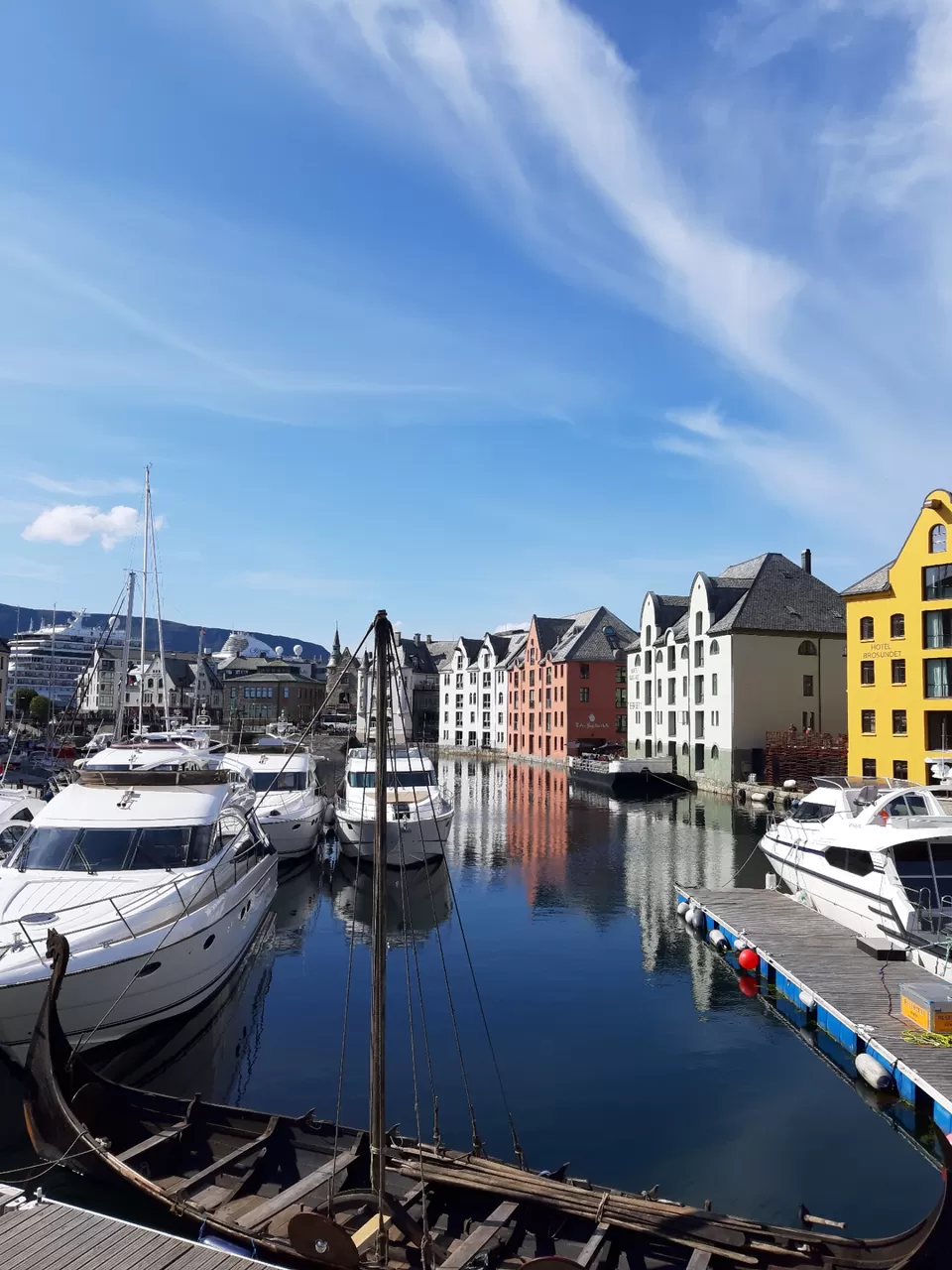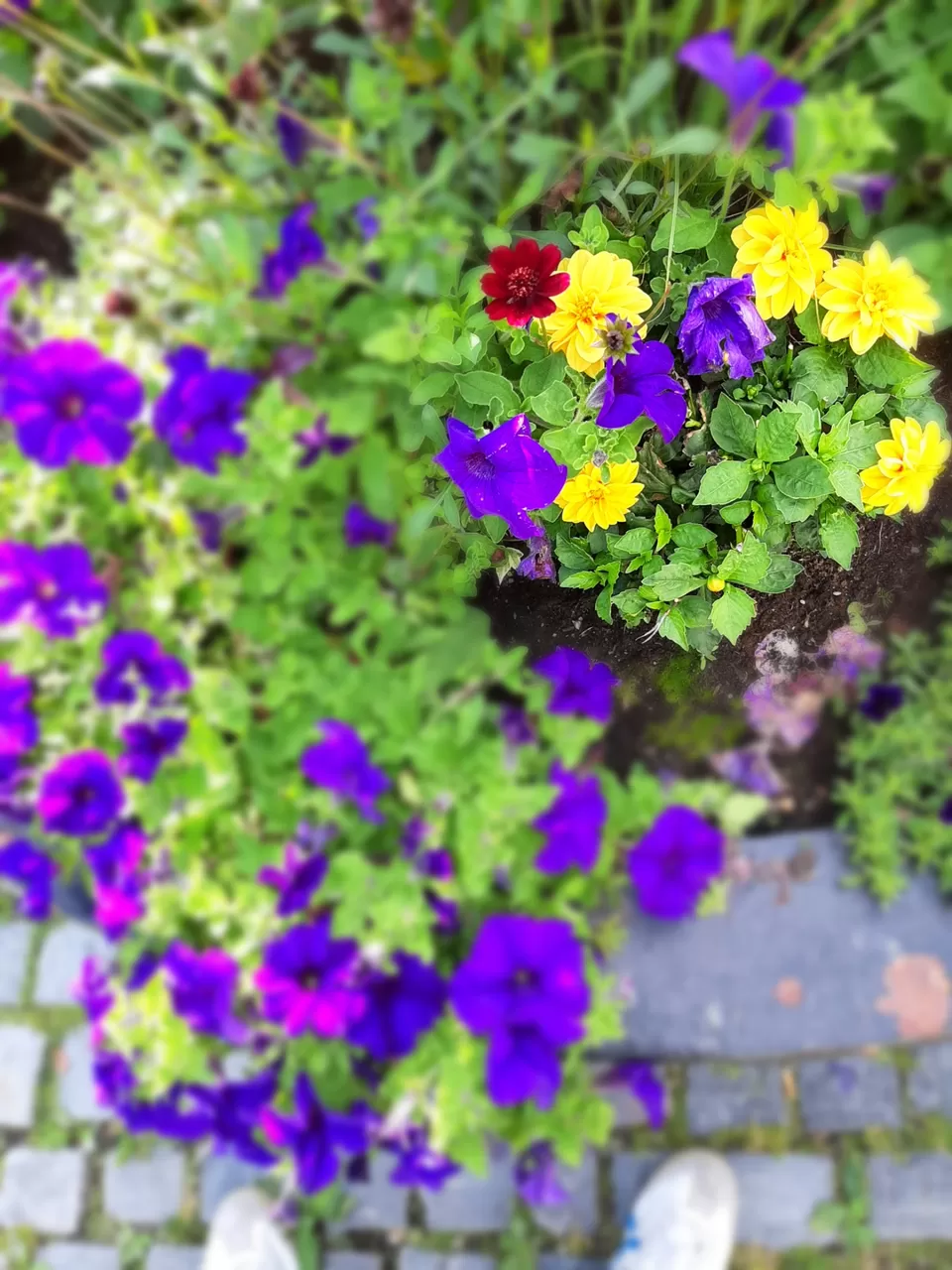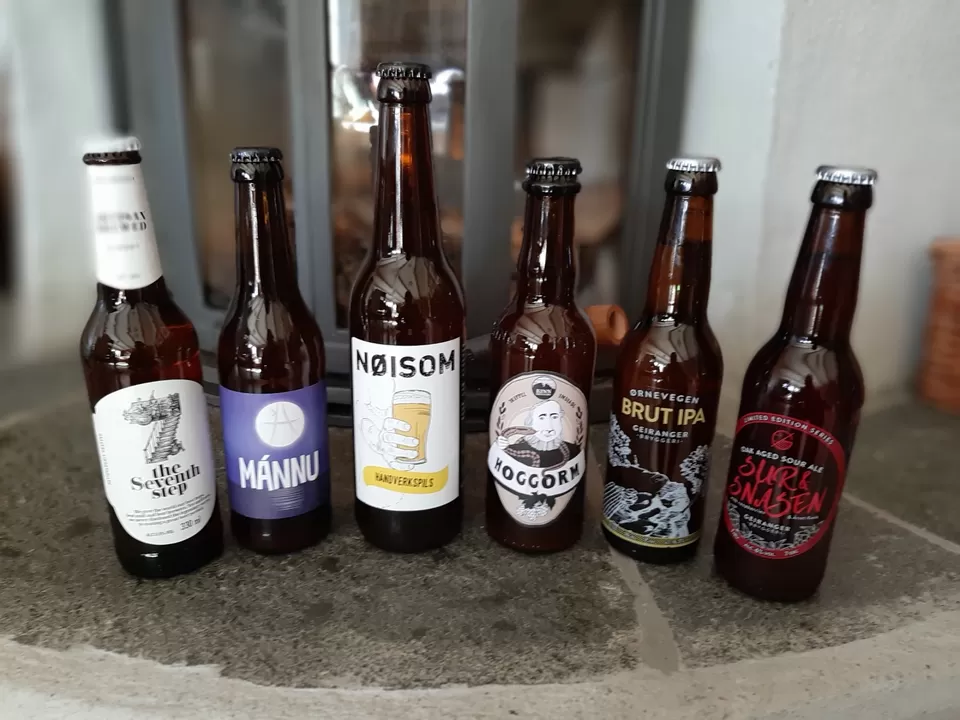 Stryn -Oslo
The last day of our trip and a long drive. 8 hours from stryn to oslo. Beautiful drives and amazing views.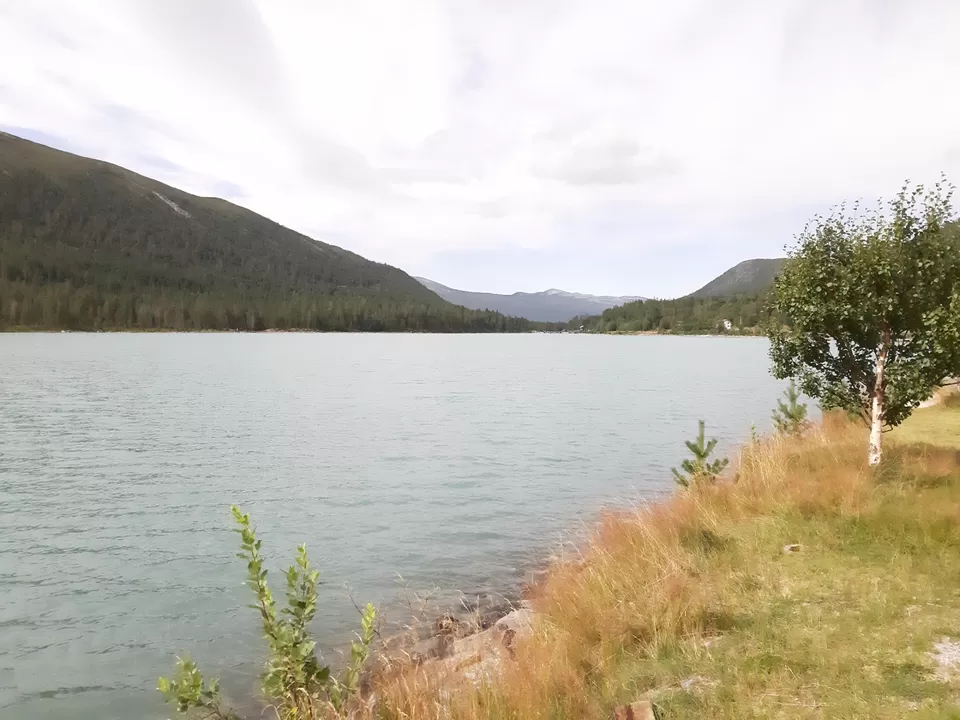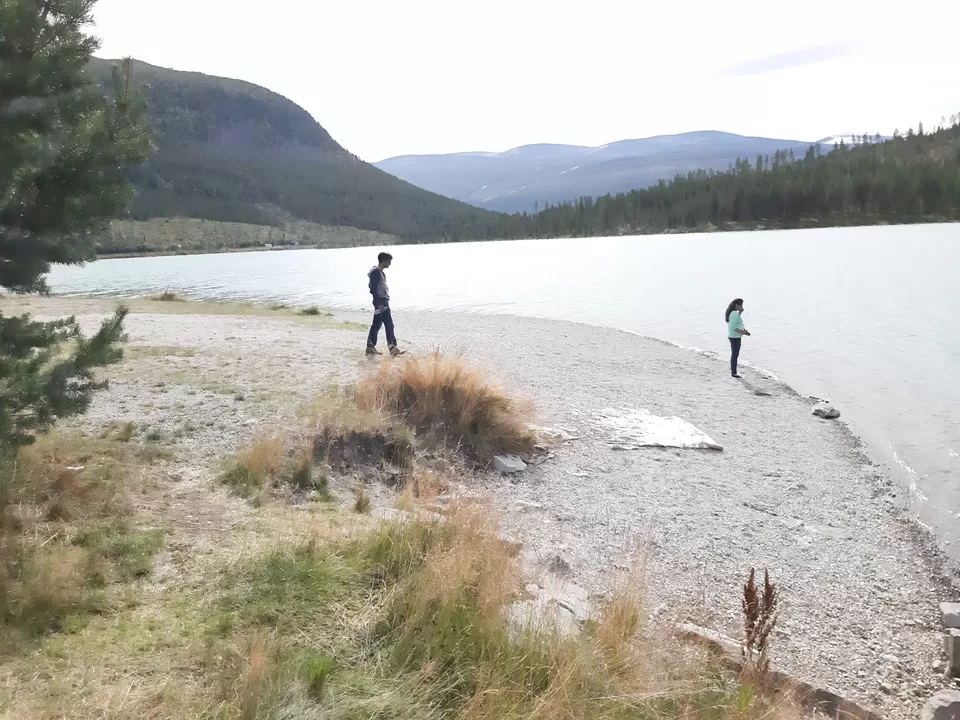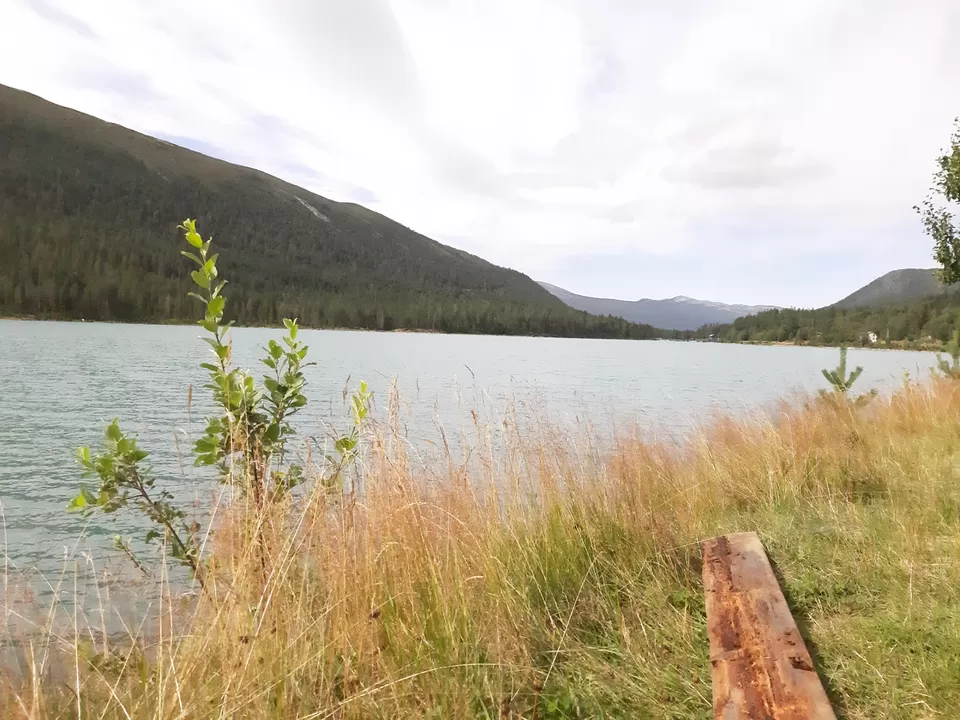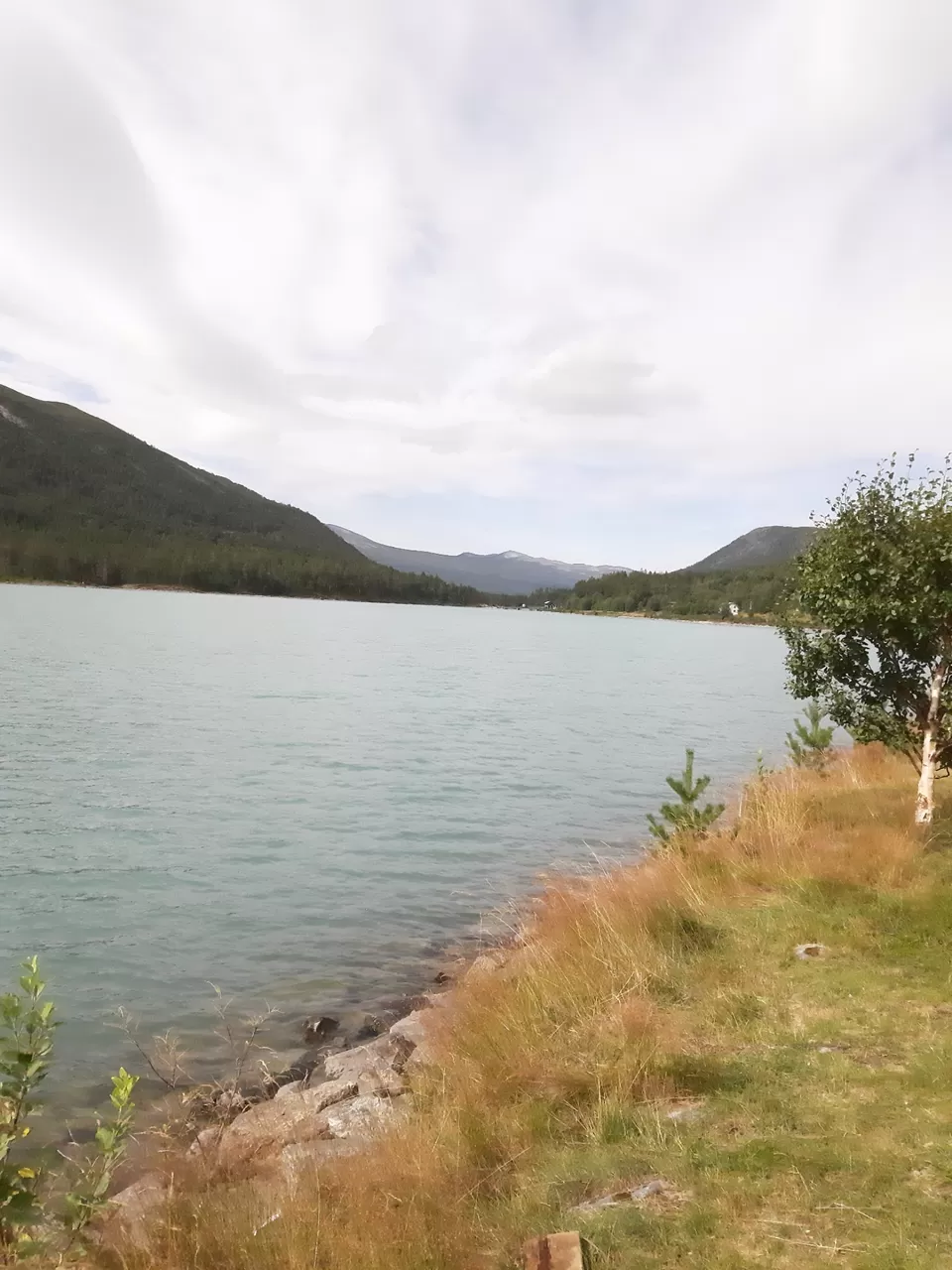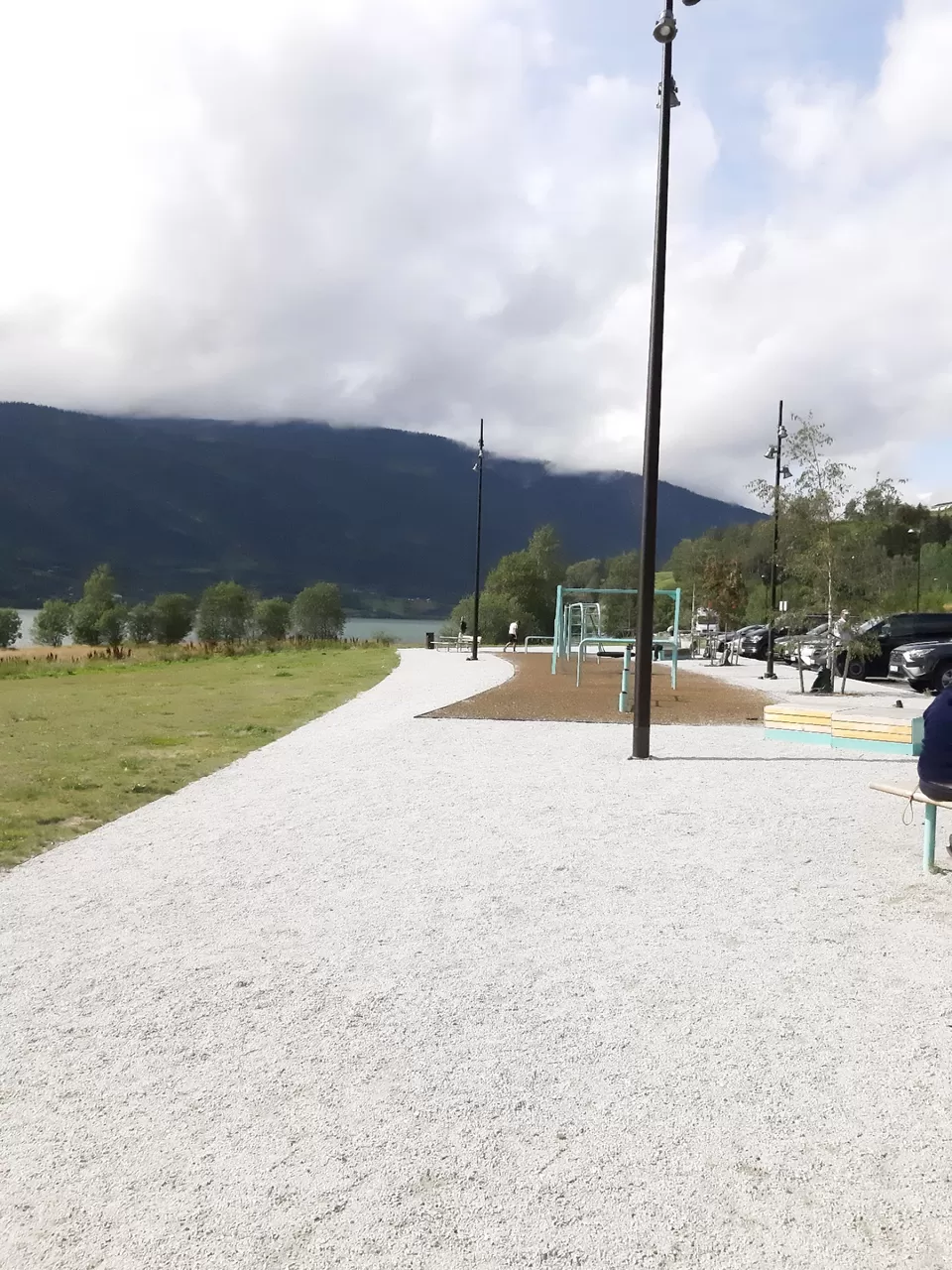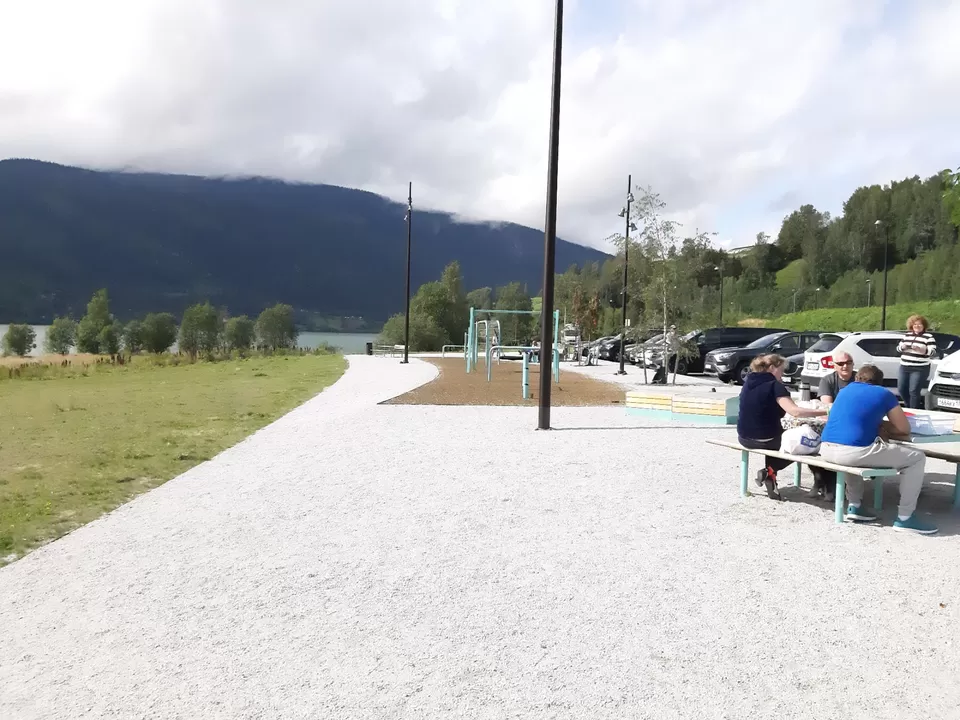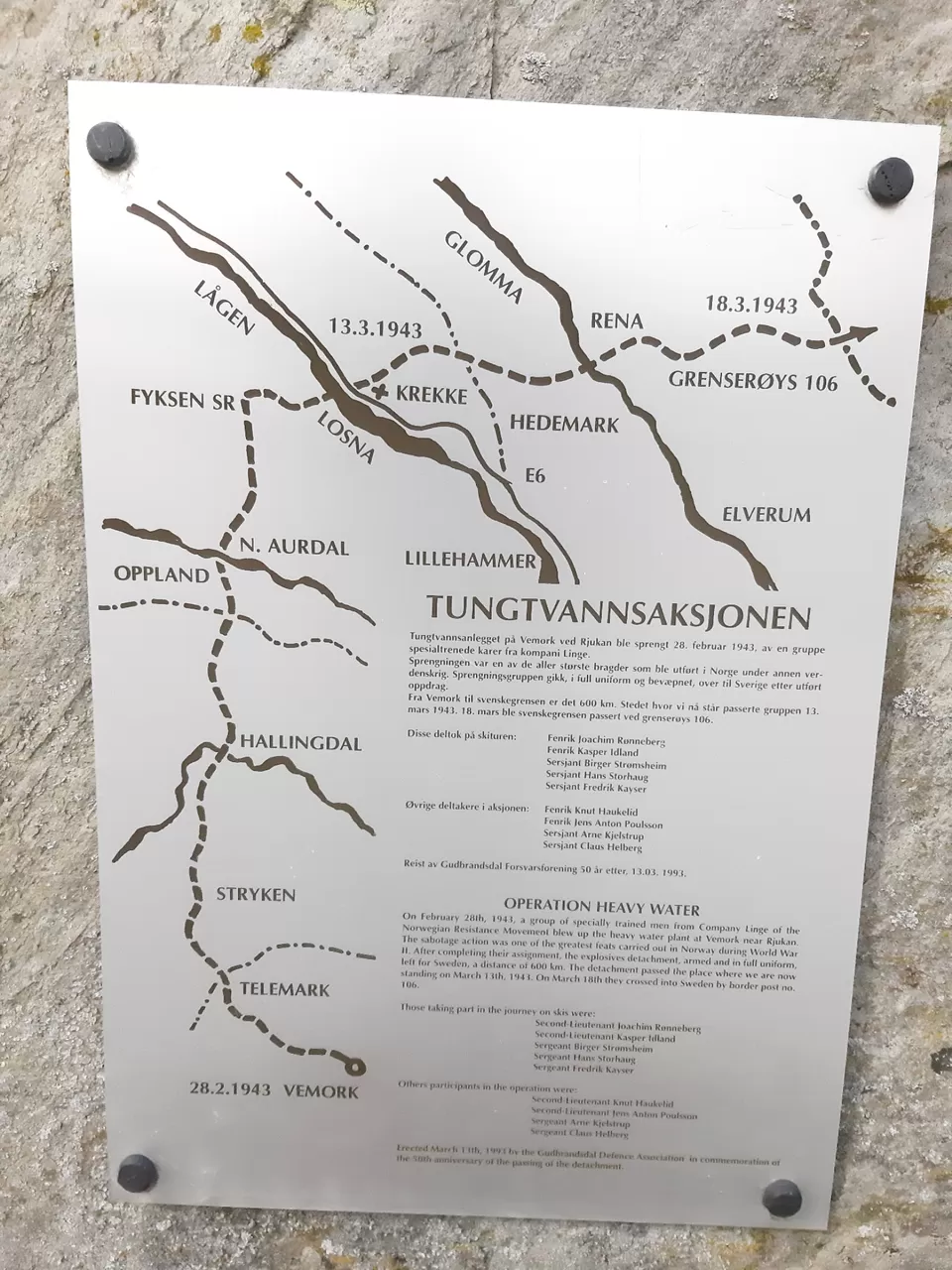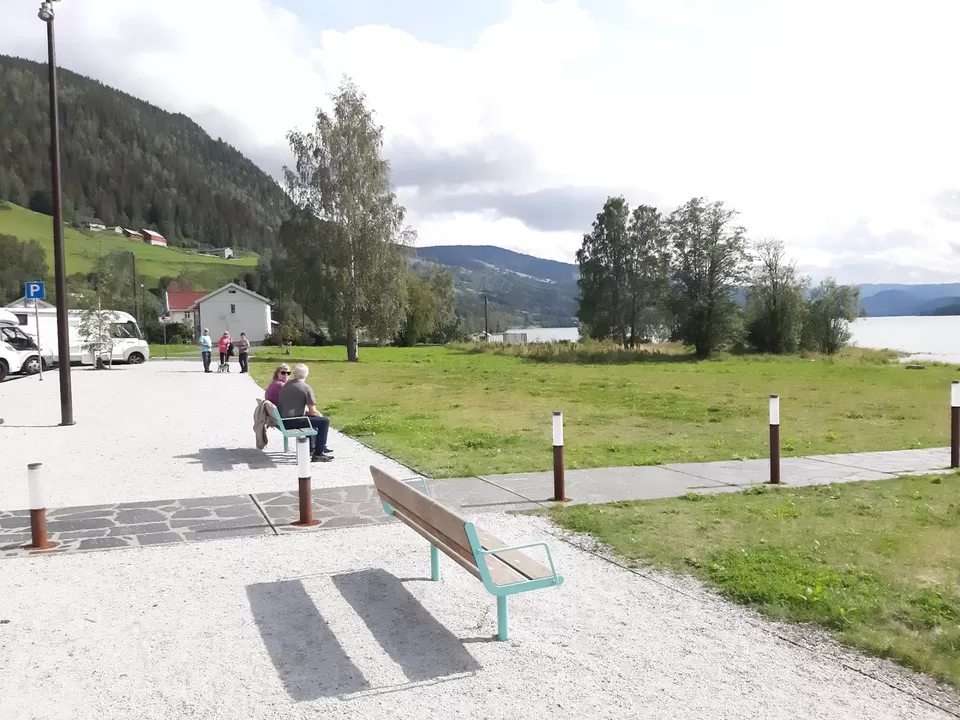 This was a budget friendly trip and all inclusive we spent approximately 1800 USD per person. This cost includes return airfare, car rental, fuel, parking, food, alcohol, tolls, accomodation, sightseeing entrances etc. We had our visas in place so that cost did not add up. This trip can be planned using public transport as well but then it becomes more expensive. Also a few places we stayed at were remote and getting there by public transport will be very difficult. Get in touch with me if you need help planning roadtrips to anypart of the world.