Banana Island, Luxor (Egypt)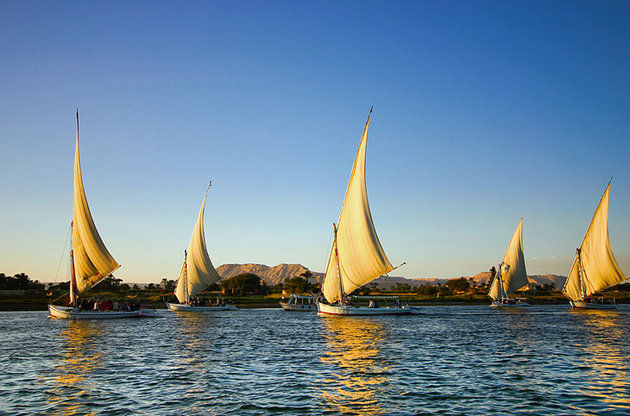 There is no better way to relax in Luxor than to take a felucca ride to Banana Island. Located along the Nile River Valley, Banana Island (Gezira el-Mozh) attracts visitors with its small banana plantation and local food.
Wander about leisurely on the Island leaving all the hustle of the city behind. It is an ideal place to end a hectic and hot day exploring with a peaceful sense of cool breezes and flowing waters of Nile.
Beautiful coast of Musandam, Oman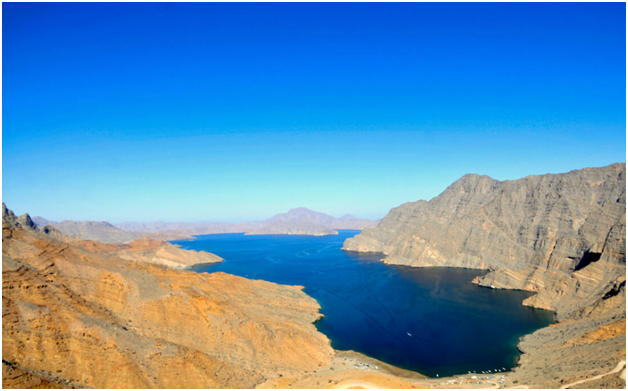 If you have to search for the best cliff jumping or cannoning holiday destinations then Wadi in Musandam would be your top search result. They are deep, immense, and dramatic with natural splendor. The shaded Siqs, numerous waterfalls chaperone you throughout the day from hot summers.
Hiking is more fun at Musandam as you get a chance to explore hidden landscape of canyons that wind down from the high plateau of the eastern desert into the Wadi Araba, plenty of water springs and hanging gardens, dense vegetation and a lot more.
Kadisha Valley, Lebanon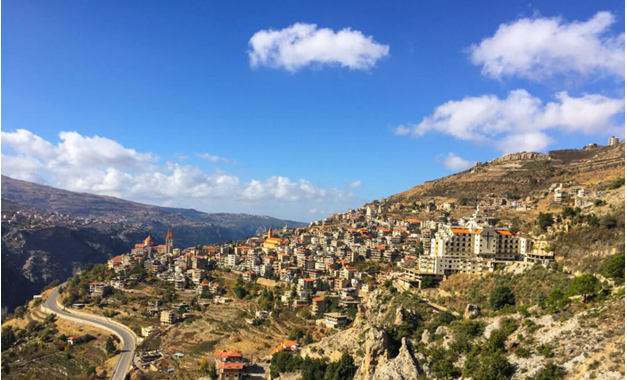 This place marvels at spectacular scenery carved by the Kadisha River. The Valley comprises the largest number of monasteries and hermitages dating back to the very first spread of Christianity. The entire valley is covered with terraced fields brimming with olive and fruit trees, and picturesque stone houses.
Hike the hillsides at the base of the valley and see what it feels like getting covered by an ocean of clouds.
The Treasury, Petra (Jordan)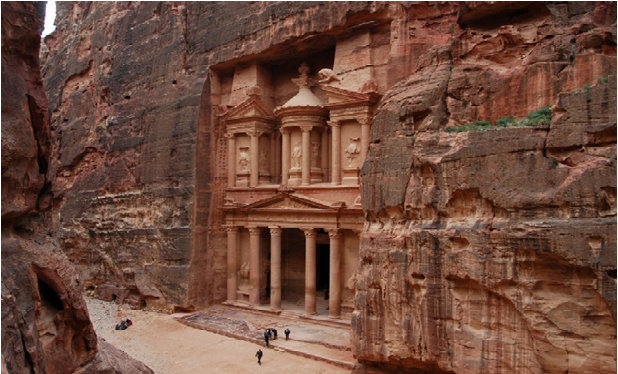 Petra, the Nabataean caravan-city, situated between the Red Sea and the Dead Sea, is one of the world's most famous archaeological sites surrounded by mountains riddled with passages and gorges. The city has managed to 'wow' the world with its beautiful rose colored stone, elaborate stone-cut architecture and natural patterns created by water conduits.
Petra's most celebrated monument is the Treasury. It is Jordan's one of the most intricate temples holds its own height at 131 feet (40 meters) with a design influenced by Greek architecture.
Souq Waqif- Doha (Qatar)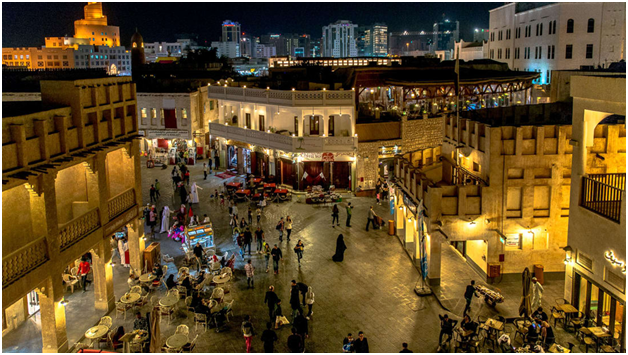 Shopping is a popular pastime in Doha. If you want a more authentic feel, as well as a great night out, Souq Waqif is the place that can absolutely meet your expectations. This is labyrinth bazaar, which is Qatari's most oldest and famous Souq ever.
Souq Waqif hosts a number of art galleries, intricate handicrafts, gold shops, antique stores, shisha lounges, shopping centers, falcon souqs and a lot more. Altogether, this place is melting spot for locals and foreigners, to browse and explore-barter and shop, and to relax and mingle.
Tree of Life (Bahrain)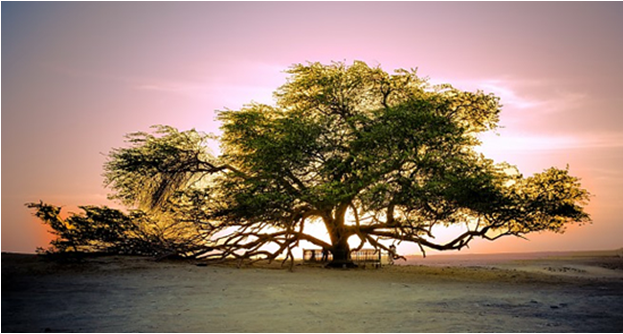 Lacking any visible source of water, the 32-foot mesquite tree has baffled visitors and scientists alike for its entire life as it has continued growing-despite the extreme temperatures and nutrients.
The surprising fact is although there is no source of water in sigh, this mesquite tree is known for holding a great deal of water in its enormous root system. This makes Bahrain's Tree of Life even more mysterious. The mystery of this lonesome tree has captivated locals and non-locals for centuries; today it is one of the Bahrain's top tourist attractions, adorning souvenir mugs and drawing visitors from all around the world to this barren part of the country.