There's no denying that every single one of us has been enthralled by the mystical land of the pyramids. You've read about it in history text books, watched mummies come alive in movies and cartoons, and been engrossed with Hercule Poirot solving crimes by the Nile. And if you're still not sure about making that trip to the Land of the Pharaohs, here's 15 reasons why you should do it right away!
Before you get reading, let me answer the burning question in your head – Is Egypt safe? Well, it absolutely is! During the entire trip, I only saw happy faces sipping mint tea or cardamom coffee, and mesmerized by the fumes of Sheesha and happy conversations. Yes, it always pays to be cautious, but don't let that make you miss out on this magical country.
1. VISIT THE GREAT PYRAMIDS OF GIZA
Stating the obvious, but you can't talk about Egypt and not talk about the Pyramids. The ones at Giza are the largest and oldest of the 100+ pyramids in Egypt. And while you are here, you can check one off the list of Seven Ancient Wonders of the World.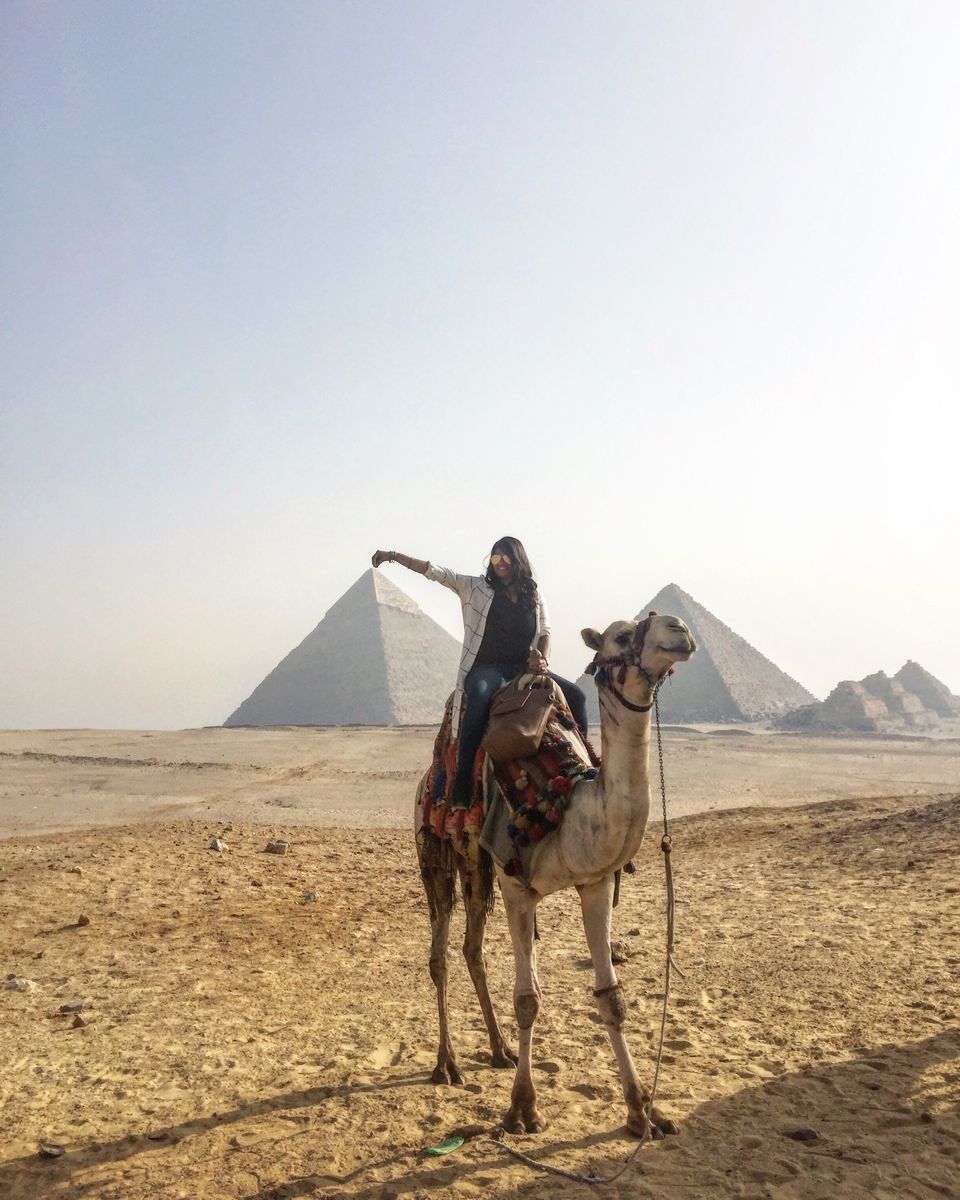 2. GET RIDDLED BY THE SPHINX
You may not be able to fly close on a magic carpet to the Sphinx, but it is enthralling to see it from a distance nonetheless. Oh, and you may want to go across the road and lunch on a traditional Egyptian meal with a view of the Sphinx and Pyramids.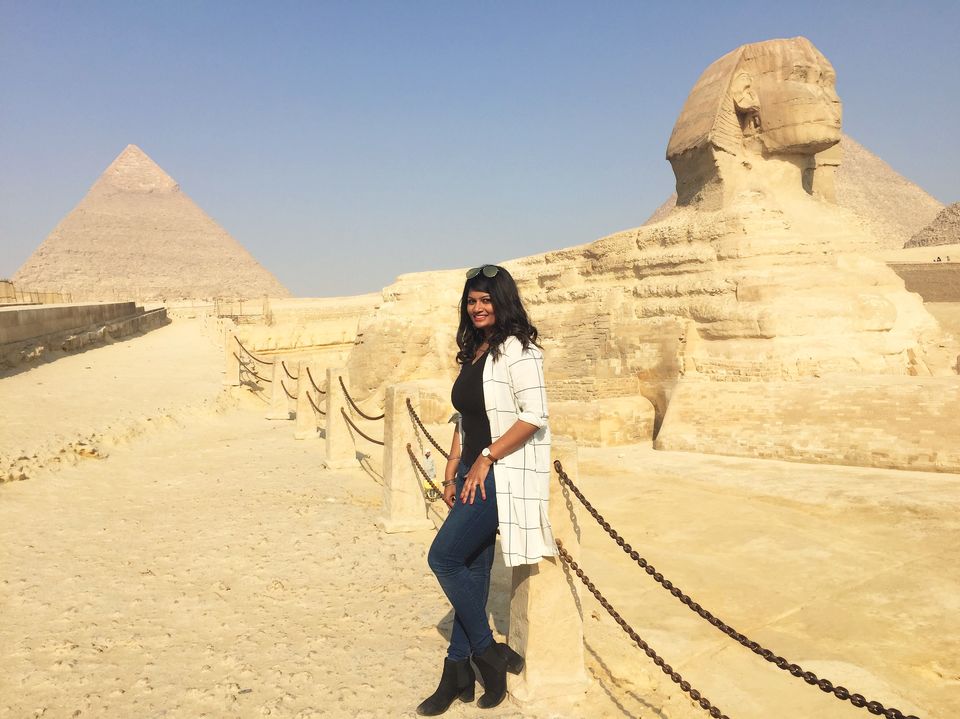 3. WALK INTO A PYRAMID
Ever thought you'd be able to climb up a pyramid and walk inside it ? You can either do it for a fee at Giza or for free at the Red Pyramid of Dahshur. Oh, and just for knowledge sake, the pyramids at Sakkara and Dahshur are the first ones to be built.
4. FLY OVER LUXOR IN A HOT AIR BALLOON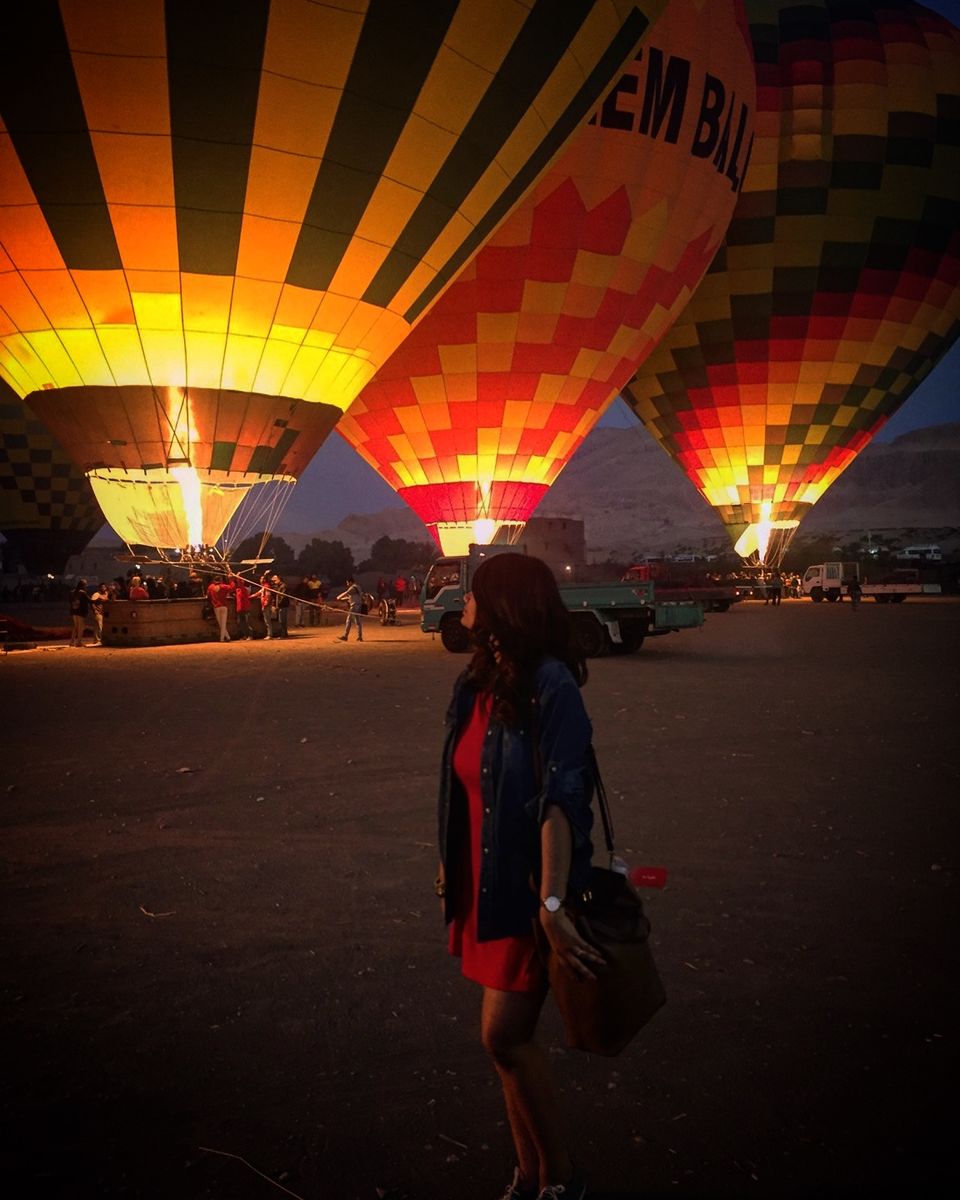 5. RAID TOMBS AT THE VALLEY OF KINGS
Imagine a valley full of royalty buried with all their wealth! Yup, if you walked around with a metal detector, it would probably beep away like crazy – thanks to all the gold and silver around. And while you're here, do not miss out the famous yet small tomb of Tut-Ankh-Amun !
6. DRINK SOME AUTHENTIC EGYPTIAN MINT TEA AND CARDAMOM COFFEE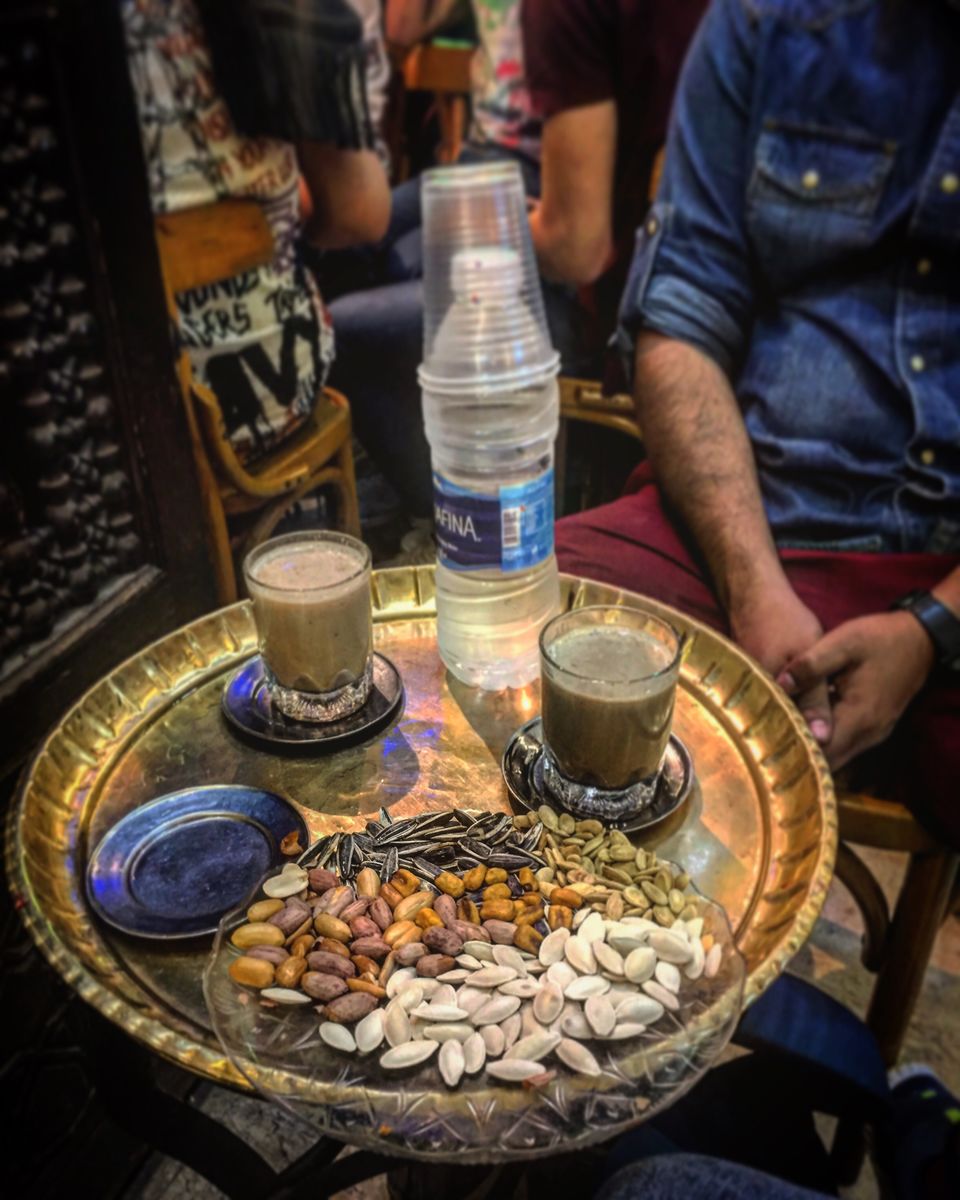 7. EXPERIENCE LIGHTS, LAUGHTER AND SOME SHEESHA AT KHAN EL KHALILI, CAIRO
Walk around Khan el Khalili, past the loud shop owners, alabaster souvenirs, glittering lights and follow the laughter to this little hole in the wall cafe El Fishawy. It's always bustling and always full of energy, nothing like any Souk I've been to.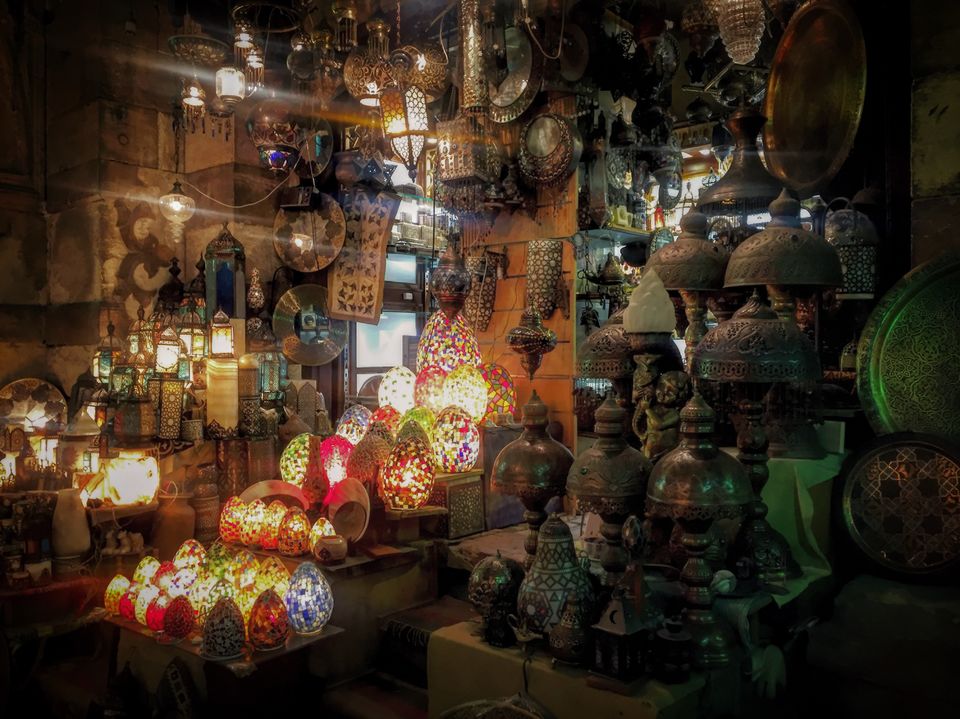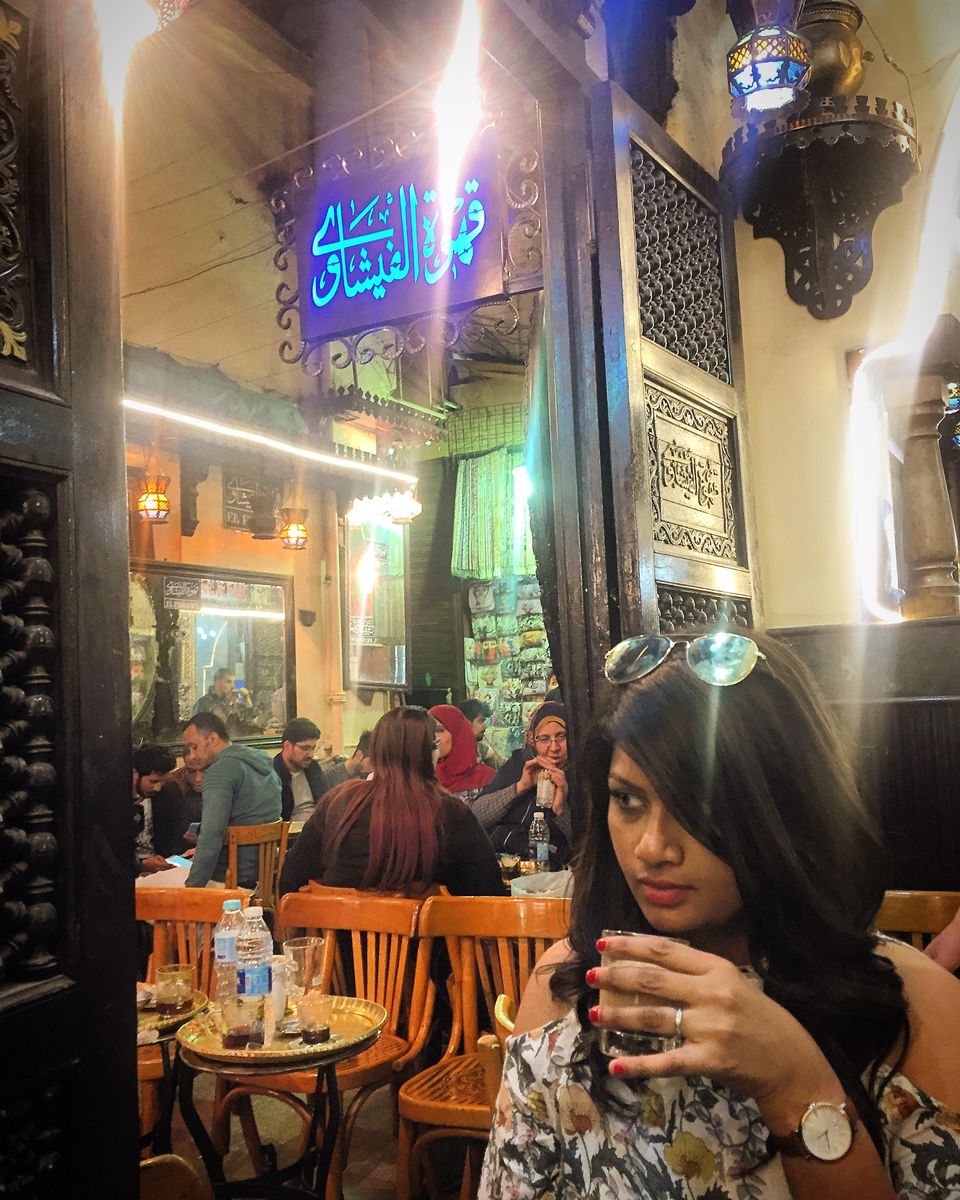 8. GET A KHARTOUSH
Did you know that every Pharaoh valued 3 things – their body, their soul and their identity. And to safeguard their identity, they had Khartoushes with their name and title engraved in Hieroglyphics. So if you decide to channelize your inner Pharaoh, go ahead and get one made at the silver shops in Cairo ???? You can get one made at about 10 USD in Khan el Khalili.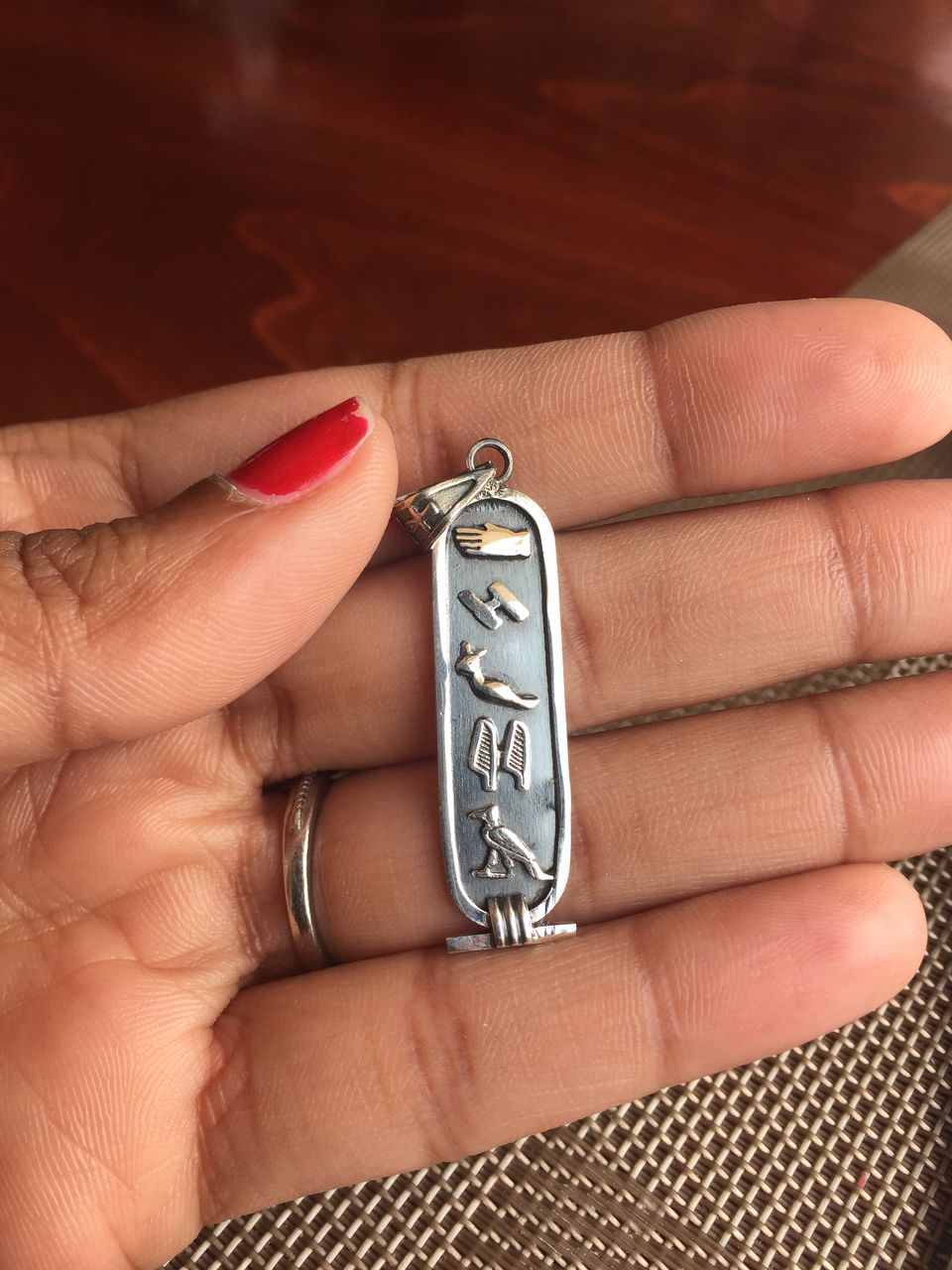 9. VIEW OF CAIRO FROM THE CITADEL
Tucked away in downtown Cairo is a mosque that looks astonishingly similar to the ones in Istanbul. And just by the Mosque of Mohammed Ali is the Citadel. It isn't really developed for tourism but I must say the view of Cairo is quite lovely. And maybe on a clear day, you'd also be able to spot the Pyramids in the distance.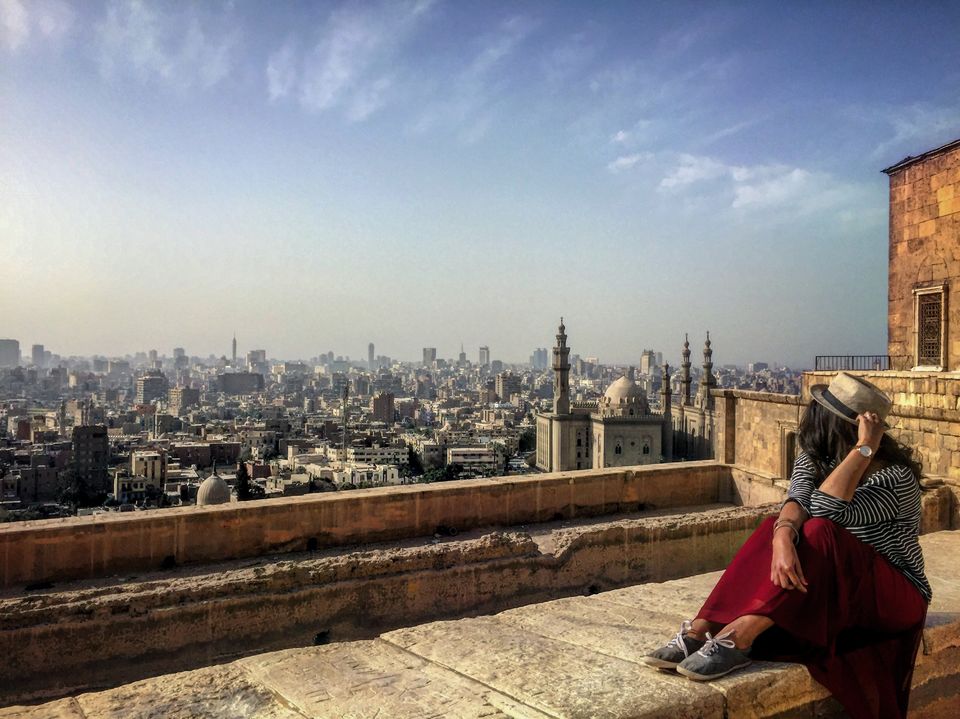 10. DIVE INTO THE RED SEA AT SHARM EL SHEIKH
This is an Egyptian resort town along the Red Sea with coral reefs, oodles of sea life and blue waters! If diving is your cup of tea, then do head over to Naama Bay and Raas Muhammad National Park.
11. LIGHT AND SOUND SHOW AT KARNAK TEMPLE
If you thought the Karnak Temple looked imposing by day, then wait till you see it at night. With the lights and the voices of the Pharaohs in the background, I dare you to walk inside without imagining yourself as part of a period drama movie, and also without wondering when a Mummy might just fling itself at you.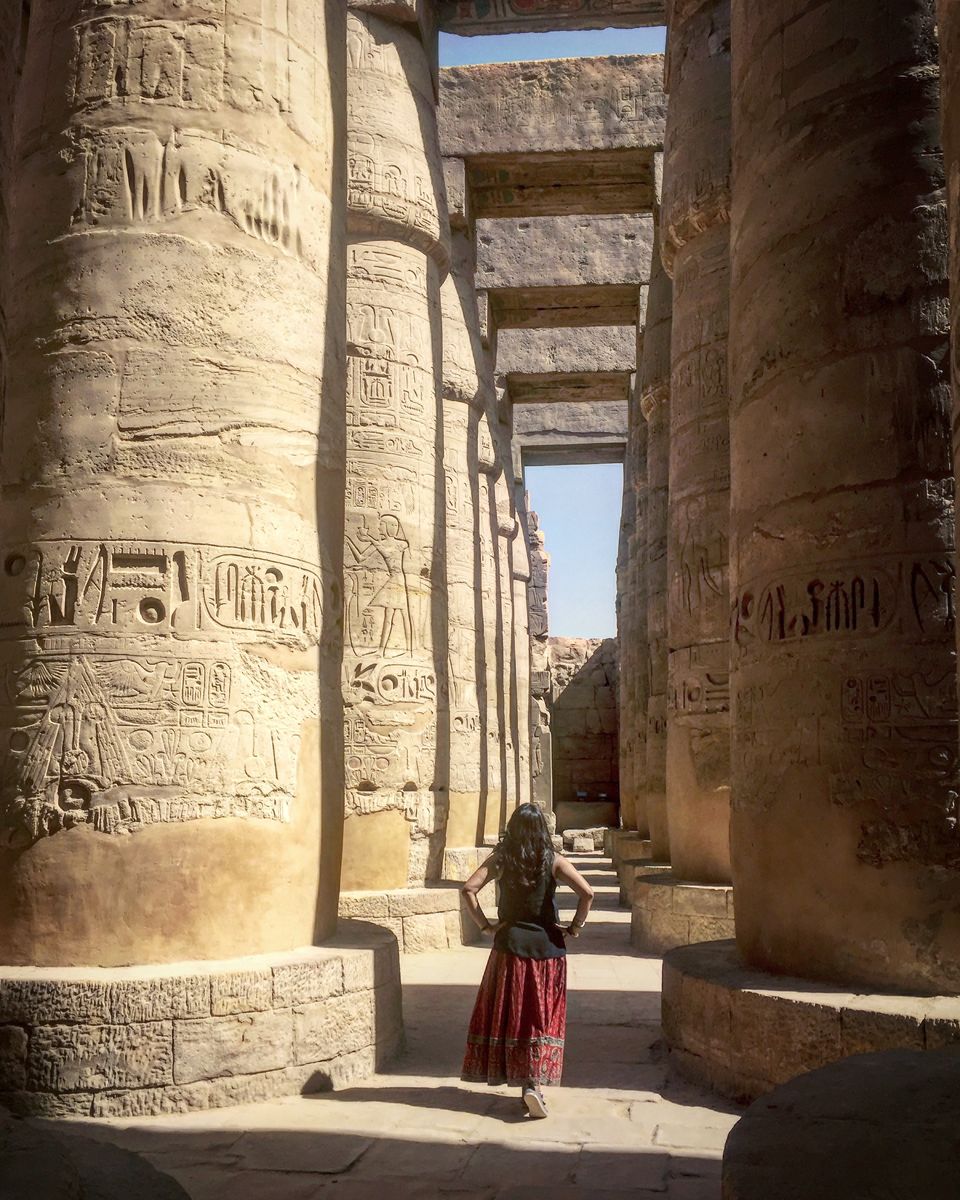 12. WINE AND DINE BY THE NILE
Aah, that typical Agatha Christie set up! By the banks of the river Nile, sipping on an aperitif or aboard a cruise watching the waters of the Nile flow by. Dreamy eh ? If you plan on a leisurely long vacay, then do explore all of the country by cruising the Nile. But, if time is of the essence, then enjoy the Nile experience in one of the lovely river side hotels in Luxor or Aswan.
13. ABU SIMBEL TEMPLES AT ASWAN
Be awestruck by the huge huge rock-cut temples at Aswan built for the great Pharaoh Ramesses and his wife Nefertiti. Fun fact – the temple is so constructed such that twice a year when the sun shines into the deep interiors of the temple, it illuminates the statue of Ramesses.
14. TEMPLES AT LUXOR
Soak yourself in history and gaze at tales of deceit, power and prosperity depicted across the temples in hieroglyphics and paintings at the Hatshepsut Temple and Luxor Temple. Do make sure you have a tour guide to help you decipher the writings on the wall.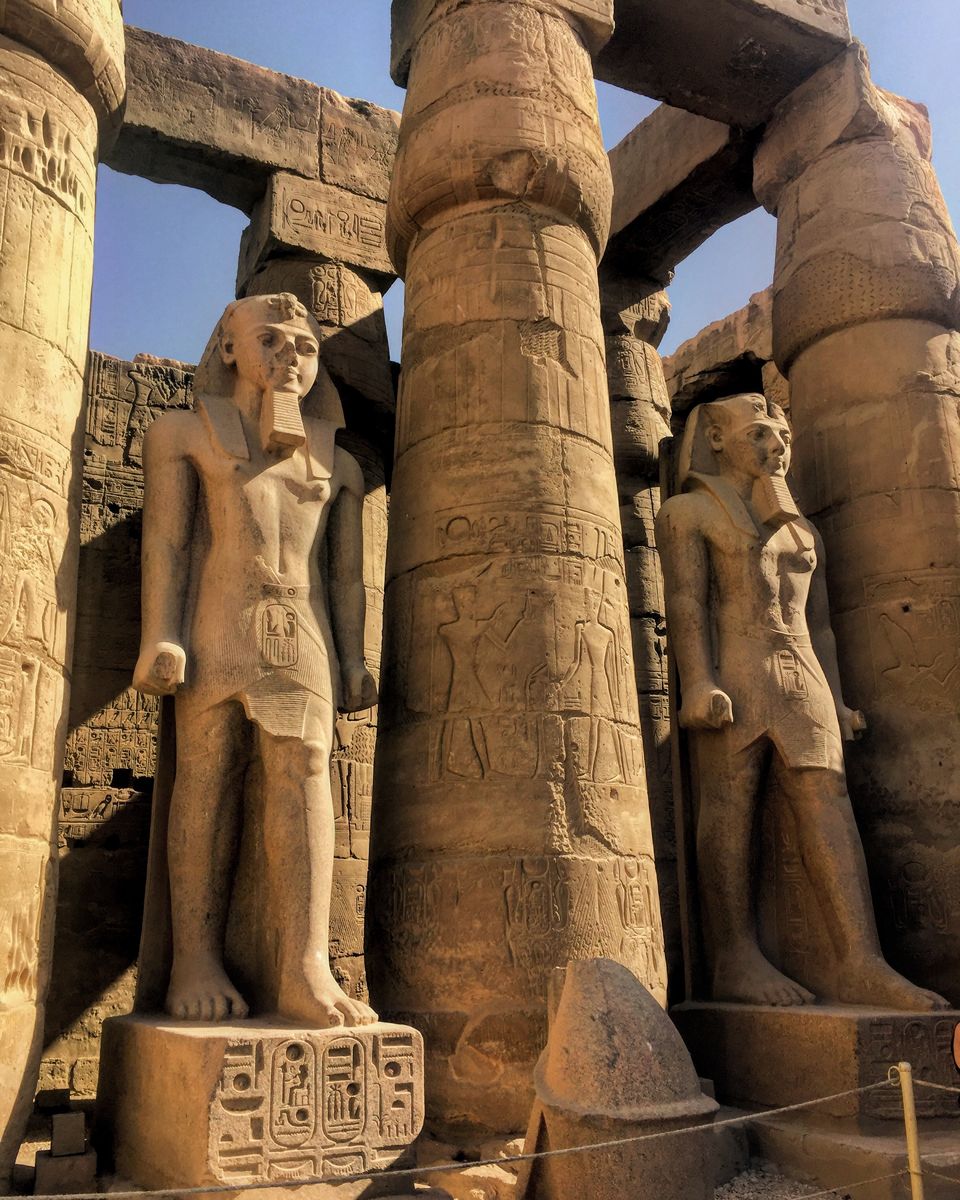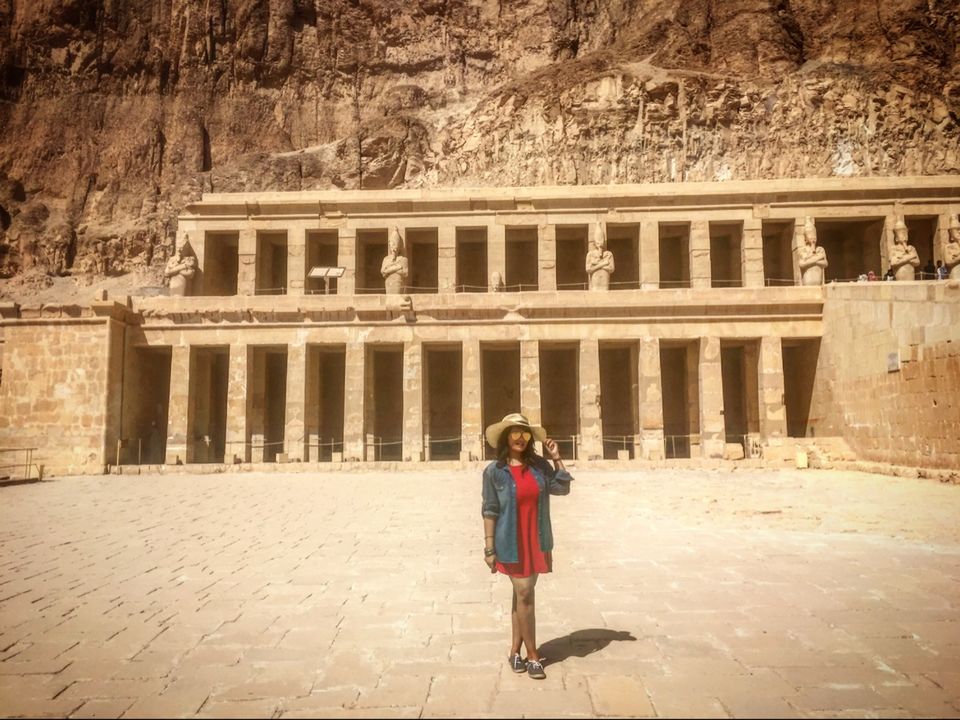 15. CLIMB MOUNT SINAI
Rich in history and of much religious significance, this place where God revealed himself to Moses is worth a climb. And maybe, just maybe, you might get the enlightenment you've been searching for too ! ????
If you're planning to visit Egypt anytime soon, do write to me at div489@gmail.com
More on my short trip to Egypt with suggested itineraries and costs coming up soon