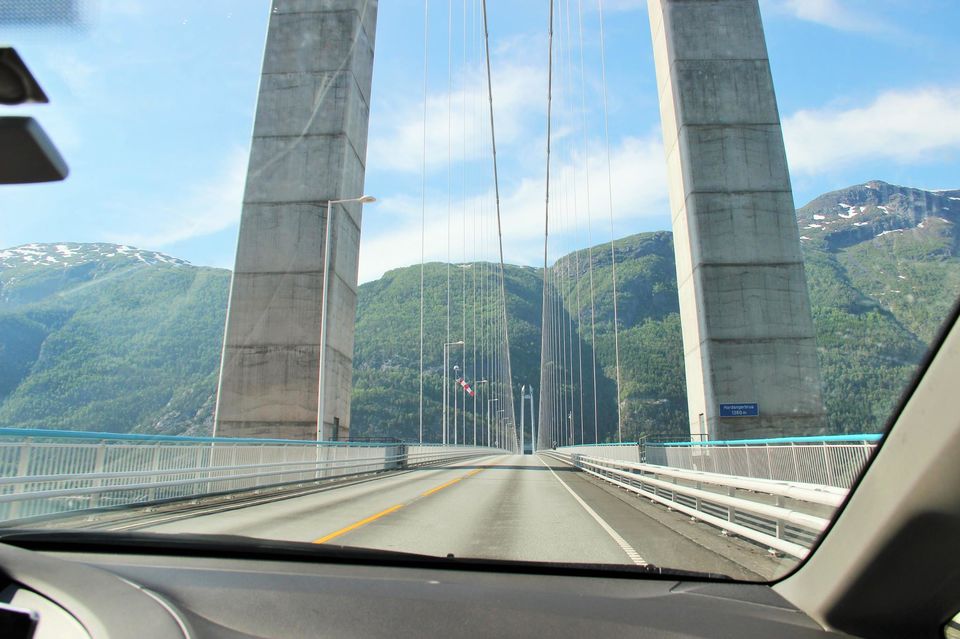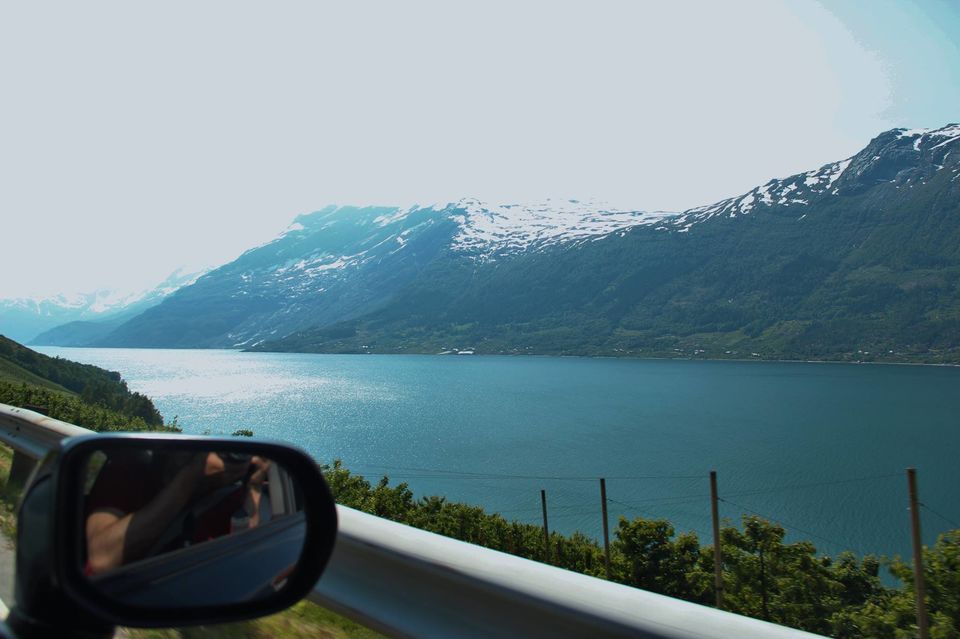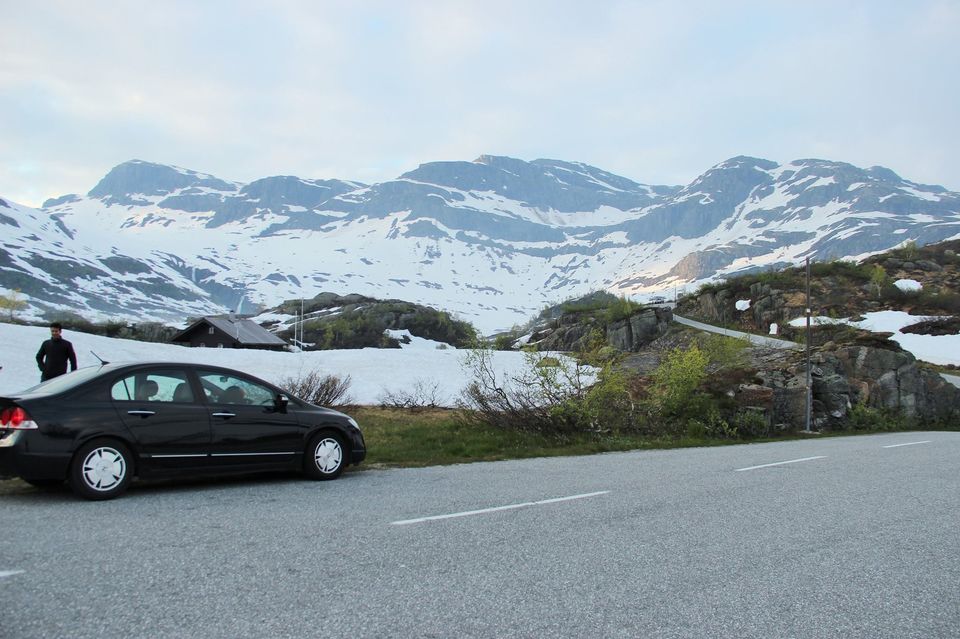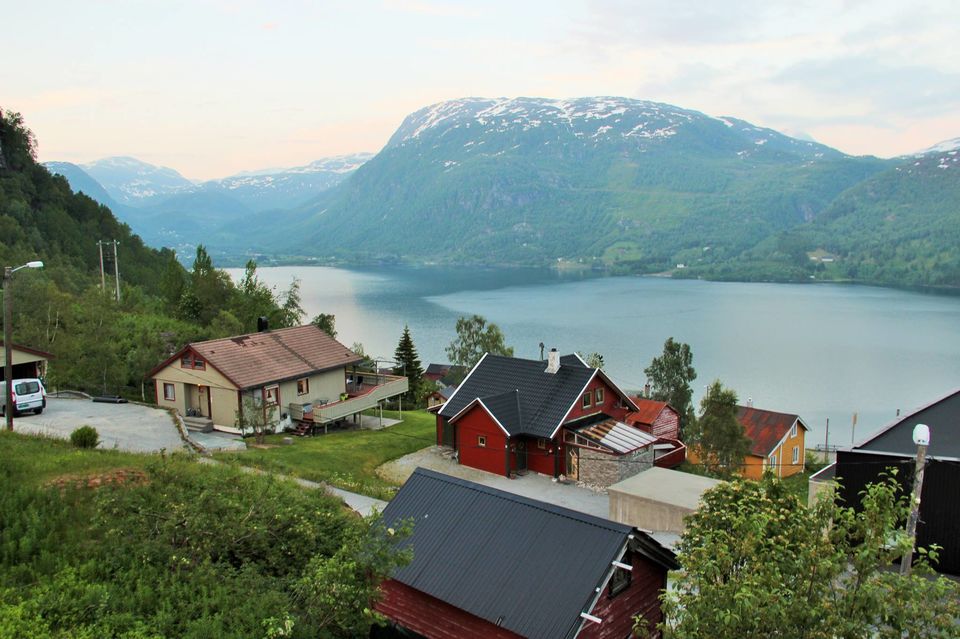 (Road trips are always amazing, provided you have good company, a good car and good weather :)
Fortunately we had all the three going in our favor.
The drive along the fjords of Norway is something one can cherish an entire lifetime. The dramatic scenery, the majestic waterfalls, the pristine beauty, the snow capped mountains, the narrow winding roads make it all an amazing experience.
Day 1
We started in the evening (5pm) from Stavanger driving through Sauda ( longer but more scenic route) reaching Røldal, stopped for the night at Hordatun panorama (offers majestic views of the Røldal lake). This leg of journey is about a 5 hr drive if you stop at some of the places to soak in the lovely sceneries. (despite being summer, there was still lots of snow on both sides of the road, and we for a moment felt if we might have lost our way, but in the end it was all worth it)
Day 2
The next day afternoon we left from Røldal to the parking lot for the Buarbreen glacier. The intention was to stop there and go for the 3hr (roundtrip) hike to the edge of the glacier. unfortunately, the participation interest was poor and we had to drop the idea and instead had lunch at the nearby camping site. The last part of the drive to buarbreen car park is quite narrow, so be careful of the oncoming traffic.
After lunch, we left for Voss driving through Ullensvang and Lofthus (if you have time, then do stop over at the Lofthus camping site for a more absorbing experience of the view and the place) and crossing over the Hardanger bridge and all the way to Bavallstunet cabins in Voss.
The highlight of the tour was the view from the cabin that we had rented at Voss. (see the attached pic)
Voss is an amazing town if you are into adventure sports with options such as sky diving and base jumping.We stayed the night at the cabin, over some amazingly cooked chicken curry and naan bread :)
Day 3
By the time, we had breakfast and finished cleaning up the cabin, it was already afternoon. As the next day was a working day, we left for stavanger, the route back was almost the same except the last stretch from Odda to Stavanger where we dropped sauda route and went for the shorter way through Markhus and Etne. DO stop here for the Langfoss waterfalls.