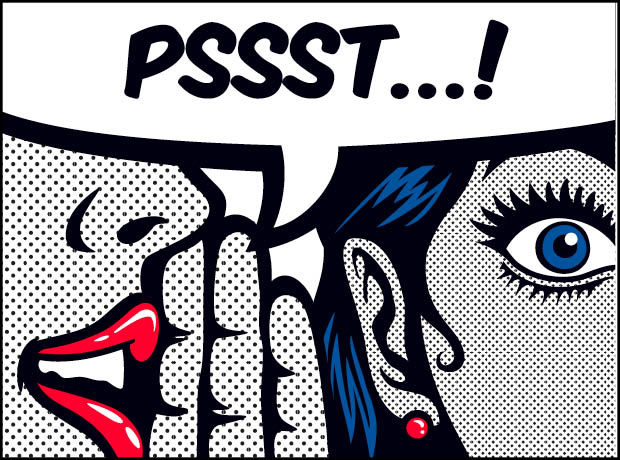 They say that a good travel story is usually the result of something gone terribly wrong – either because of your own fault or someone else's. Of course influencers' Instagrams don't reveal this. So we decided to dig a little deeper and find out the truth behind those perfectly composed pictures. We asked travellers to share wild experiences of their tryst with the dark side from their trips abroad. And the responses we got were gold.
Here are some of our favourite "naughty" stories from the entire lot:
1. Smoking up a profit in Amsterdam
A few years ago, I had gone to visit my girlfriend in Amsterdam, who was pursuing her masters there at the time. On one of the days, she had a class in the evening so I decided to explore the city's famous nightlife. I hopped from club to club for a while and then settled in a nice bar around the corner from her college. As I was waiting for my drink, I lit up a Godangaram. For all my non-Indian friends, that is a clove-flavoured cigarette popular during winters in the country. I didn't realise that the fragrance from the cigarette was so overpowering that people at the bar started to turn and stare at me. Within minutes I was surrounded by curious onlookers wanting to know what I was smoking. I told them that it was an herbal cigarette from India! At least 20 people wanted to buy it off me right there and then. That's when I got the idea – I sold 19 cigarettes for 1€ each! I got 19€ and they got their cigarettes. Everyone went home happy.
2. A European party I'll never forget
On my backpacking trip to Europe last year, I met a friendly guy during a bus-ride in Prague. We got to talking and he ended up inviting me to a party in the evening. The venue was close to where I was staying and since I had no plans in the evening, I agreed to go. As I was walking to the venue, I came across a few more guys who were going to the same party. They suggested that I needed a leather jacket as part of the dress code. Luckily I found a thrift store close by where I got one for a decent price.
But the real fun began when I entered the party. As soon as I entered, I realised that there were only men there and they were dressed in nothing but leather jackets and/or underwear! It was a leather gay group party! There were some men who were dressed only in belts. I was so intrigued I decided to stay and ended up witnessing some stuff that I had only seen in porn films before. It was a wild night of dancing, drinking, and getting laid. I woke up the next day having explored my bi-curious side.
– Writer has withheld name (since he has not come out to his family yet).
3. A wild night in Thailand gone wrong
A few years ago I had gone on a trip to Thailand with my guy gang. We were staying at a friend's place there. On our last night in town, this friend introduced us to this girl who was apparently his girlfriend. All of us met at a bar. A few drinks down, she started to get cozy with all of us. We were awkward initially but when she said that her boyfriend won't mind, we let ourselves flow with the moment. Little did we know what was in store for us. Half way into the night, we were all pretty sloshed and decided to go back to the flat. On reaching there we found out that she wasn't in fact my friend's girlfriend but was dating a male model in Bangkok who had pretty good connections. Whatever plans we had with her vanished into thin air as we heard this. Later on she went on to call her boyfriend who came and set his fully-grown Rottweiler free on us. We stayed locked up in a beat down shack all night to get away from the mess!
4. My drunken adventures in Singapore
I had gone to visit a friend who was studying in Singapore a few years ago. During my second-last night in the country, we decided go all out while partying and I got very-very drunk. By the time we left the last bar to go home, I was completely sloshed. The next thing I remember is waking up in the morning, having no memory of what went down that night. I was still dressed in my clothes from the previous night and in my pocket were wrappers of some really expensive looking chocolate. Turns out, I had entered a general store in my drunken stupor and picked up quite a few chocolates, which I ate right there and then walked out without paying a penny. I have no idea how I didn't get caught and why my friend didn't stop me, but it is a great story to tell nevertheless!
5. No trip is fun without taking a few life-altering risks
Last year, I was lucky enough to get tickets to the 2018 FIFA World Cup, which took place in Russia. I along with four other friends were travelling. We knew that we would be getting drunk and wild during the World Cup but we wanted a little extra kick. So, I ended up carrying hash with me. Now the charges for getting caught with an illegal drug on an international flight are hefty! But turns out that if you hide a few packets of maal in a wet-tissue pack, the scanners cannot really tell. That and the rush during the World Cup ensured we reached unharmed. Needless to say, we had some pretty great nights.
– Naman Shukla
6. I conned my way out of a hotel stay
I was travelling to Spain with my boyfriend. The day before we were to leave, we decided to go exploring the area around our hotel on foot. By the time it was evening, we had lost our way back and there was no internet so we couldn't Google the location. Just when we thought that we'd have to spend the night out in the open, we came across a local inn. We went there and tried to get the internet to work, but there was a power cut. So we decided to stay there for a night. In the morning, someone from the staff explained us the route back to the hotel. But as we were going to the reception to pay, we realised that we had exhausted all our cash the previous night. They didn't take cards either. We convinced them that we'd go back to our hotel and get the money. However, once we reached the hotel, it was almost our time to check out. So we decided not to go back and pay and just left for the airport instead.
7. I went MIA on my bachelorette party
A month before getting married, my girlfriends planned a bachelorette for me. We took off to Sri Lanka for a three-day-long adventure of drinking, partying and dancing. On our first night at a club in Colombo, we got talking to a group of guys. By the time the night ended, I had ditched my girlfriends and took off with the guys. What followed were 48 hours of a crazy fun (wink wink). My girlfriends were so hungover they didn't realise where I was for the first 24 hours. By the time they could panic, I was back. I am happily married now by the way.
– Writer has withheld her name for obvious reasons.
8. That time when I made sparks fly in Paris
I had booked a stay at a hostel in Paris. On a whim I booked a bunk in a four-bed mixed dorm but was really paranoid about having men sharing the space with me. On reaching there I thought I'd ask to be shifted to an all-female dorm but when I entered the room, I found someone else had also arrived. Before I had a chance to guess who it could be, this really hot guy walked out of the washroom, shirtless. I couldn't help blushing. As we got to talking, I got to know he was from Turkey and was on a backpacking trip across Europe. By the end of the evening, sparks had started to fly. Now I was concerned about someone else sharing the room with us!
The next afternoon, as he had gone to visit a nearby museum, our third guest of the room – a girl – checked in. And I don't know what got into me. The moment she stepped out of the room to get some info at the reception, I trashed the bathroom and convinced her to shift after she came back. I made it sound like I wanted to shift too but couldn't because of budget restrictions. She immediately took my "advice". And I ended up staying with the guy for 3 whole nights. It was pretty awesome.
9. Emergency situations call for emergency actions
I was walking around, exploring the surroundings in a small town in Italy. It was all so beautiful that I ended up losing track of time and also forgot the fact that I had to use the washroom. As I was walking back to my hotel, the pressure on my bladder increased so much that I couldn't hold it in any longer. My hotel was still 2km away and the only other building nearby was a church. I walk-ran to the church in order to find a washroom but when I entered there was no one to be found. Desperate, I couldn't even think of what to do. That's when I spotted a potted plant towards the end of the church near the main door. Without thinking, I unzipped and relieved myself. Then I ran out of there before anyone could spot me.
What's the craziest thing you've done on a trip abroad? Share your experiences on Tripoto or let us know in the comments below.