Being my first international trip, I had lot of concerns and queries before my journey. Though most were answered by my partner, many got clarified by Google and some became eventful learning. Before beginning my trip, I had referred to you tube videos which were helped me in order to plan our itinerary. So, it's a basic recommendation to everyone. PLEASE make your itinerary. Though things can take their own twists and turns but having an itinerary always helps. We took Singapore Airlines and I am glad we did that. It was punctual, staff was welcoming and food was amazing. They offer a good variety of dishes to choose. There was a four hours layover at Singapore and a visual delight for any shopper.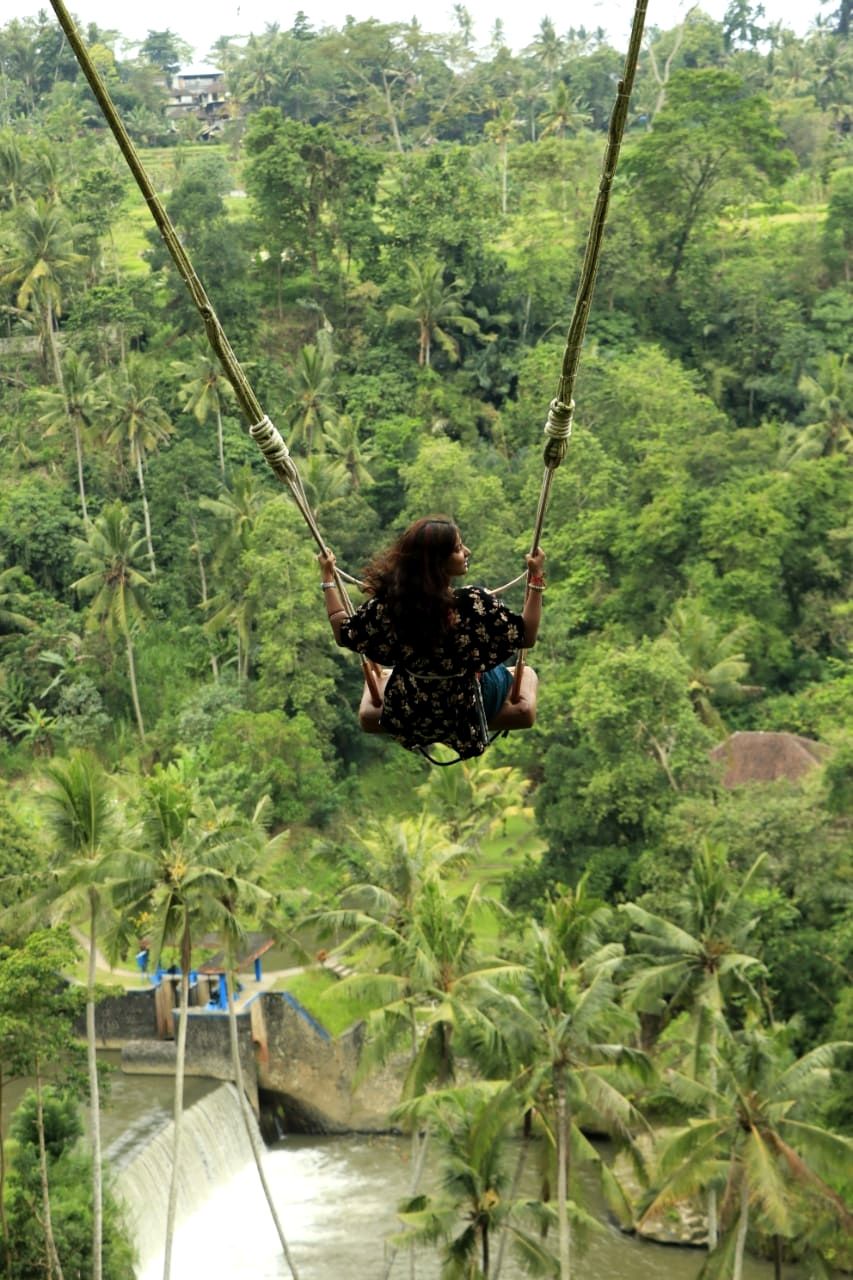 We reached at 1 pm, afternoon at Denpasar, Bali. For tourists from India Bali offers free visa. Immigration takes lot of time because of high number of people visiting the place. So, as soon as you get the luggage run for the immigration (recommended). We booked Villa Jerami for 4 days in Seminyak . I am a huge Airbnb fan and again this time it blew my mind as soon as we saw it. It had a private pool and villa was sparkling clean. We had hot tub as well, which just proved to be a cherry on top. The manager was extremely cool and generous. The good morning smiles and gestures made our stay wonderful. We had breakfast included in our stay and they had à la carte menu, which suited our requirements.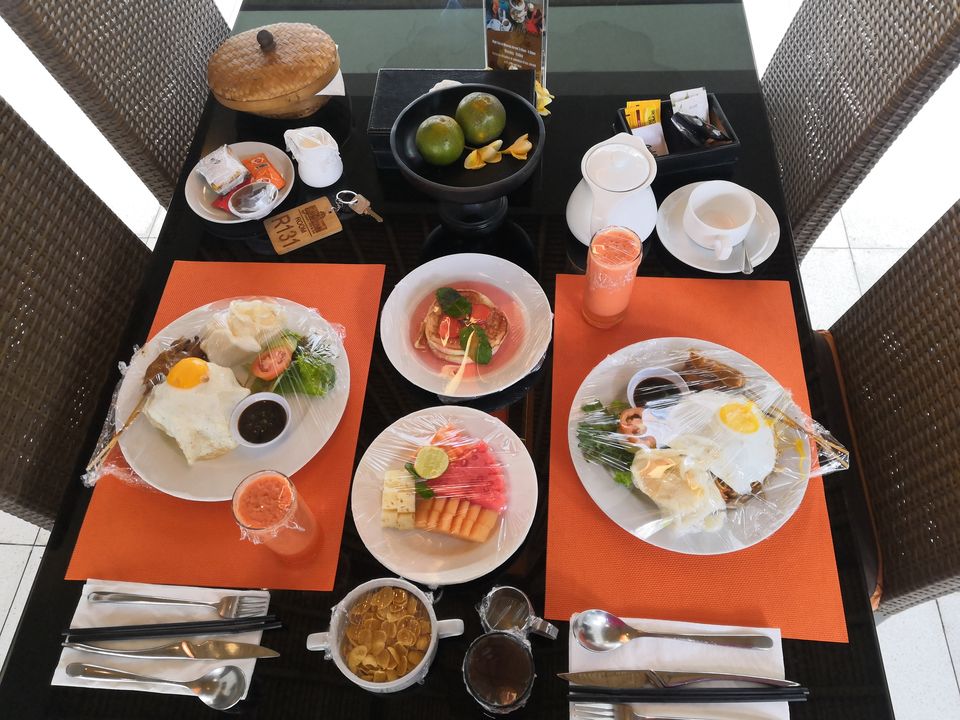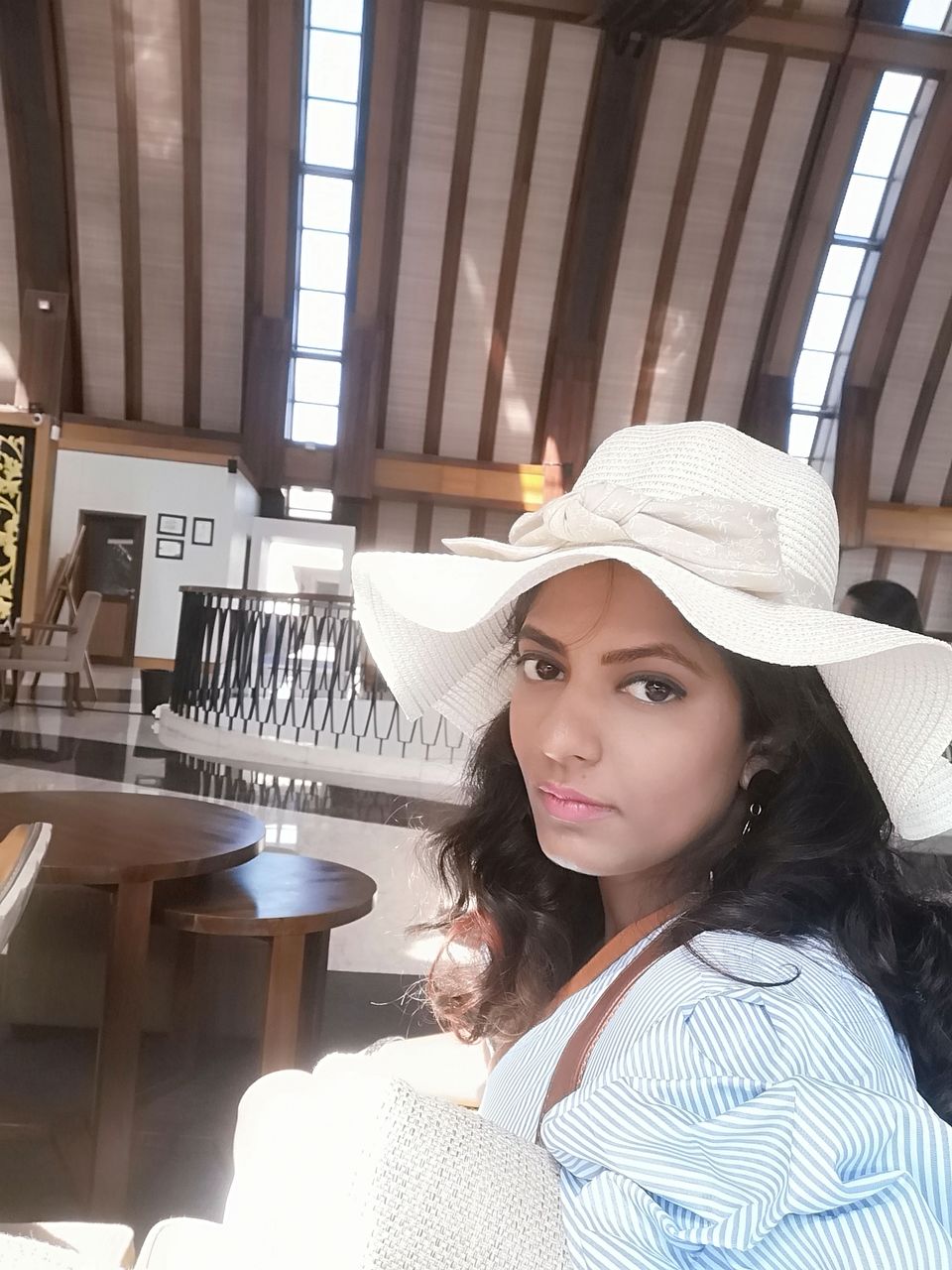 The same evening we headed to Tanah-lot Temple. Timings for temple are 10 am to pm. We rented a motorbike for 4 days which was around 400 INR per day and is the cheapest means of transport in Bali. You will find many shops in each lane with Bike Rental boards. Please do not forget to take helmets if you don't wanted to be got caught by traffic police(recommend). Before heading to any place please download Google maps for offline use and Google translate. It makes the things very easier (especially out of India). Entry to temple is prohibited but you will find a holy water spring at bottom of temple's entrance. The priest would ask for some offerings in terms of money. There is also a holy snake which you can touch. At the end of day we were very hungry and went to the nearest cliff restaurant, being an over excited person ordered some seafood (sorry don't remember the name). It was a saute with lot of veggies, prawns, fish and squid. Somehow I couldn't eat even a spoon of it. To my surprise I feel it's best to go slowly with any new cuisine. My taste buds just couldn't adjust with the extremes of Balinese cuisine. On our way back we saw a restaurant named Punjabi Tadka and it was a savior for our next three days.
Day 2 , we started at 11am from our rooms after having a good breakfast at our villa. We tried customizing Nasi Goreng and it was better this time. Heading our way to The Real Bali Swing we had an amazing drive through lakes, river and rice terrace. Nothing can be more admiring than nature and fresh air. Nature and culture both are preserved well at Bali. You will find many swings in Bali but my suggestion would be one named as Real Bali Swing because of it scenic location and view. They also offer rafting in Ayung River, 70usd was the combined price. Also, if you want to take pictures while you are in swing you can pay them. You can even take a dress on rent and go for the swing. It was my second rafting experience and it was amazing. There were falls on our way where we jumped and stood under it. The guide was very experienced and didn't force anyone to jump. We even stopped to have coconut water. Such clean water is difficult to find in India. It was more like watching Discovery channel. We again did some swing and headed back to our villa.
Day3, we headed to Tegenungan Waterfall. We started at around 11 am and reached around 1pm. Fall was beautiful. We went inside the water but didn't cross the rope as suggested there. Unfortunately we lost our phone while heading back from Tegenungan waterfalls. It was while we were changing clothes. We went to ask to the various shop owners but we couldn't find it. Later we decided to go on our decided place which was Ubud Shopping market. After having lunch at Roti Dal which provides very good vegetarian food (including Jain), we did shop for some jute bags which are famous amongst all. Ubud Market has some excellent collections of wood artifacts. You can pick those at excellent prices. Please bargain if you don't want to get fooled. Start from one third of the price shopkeepers ask.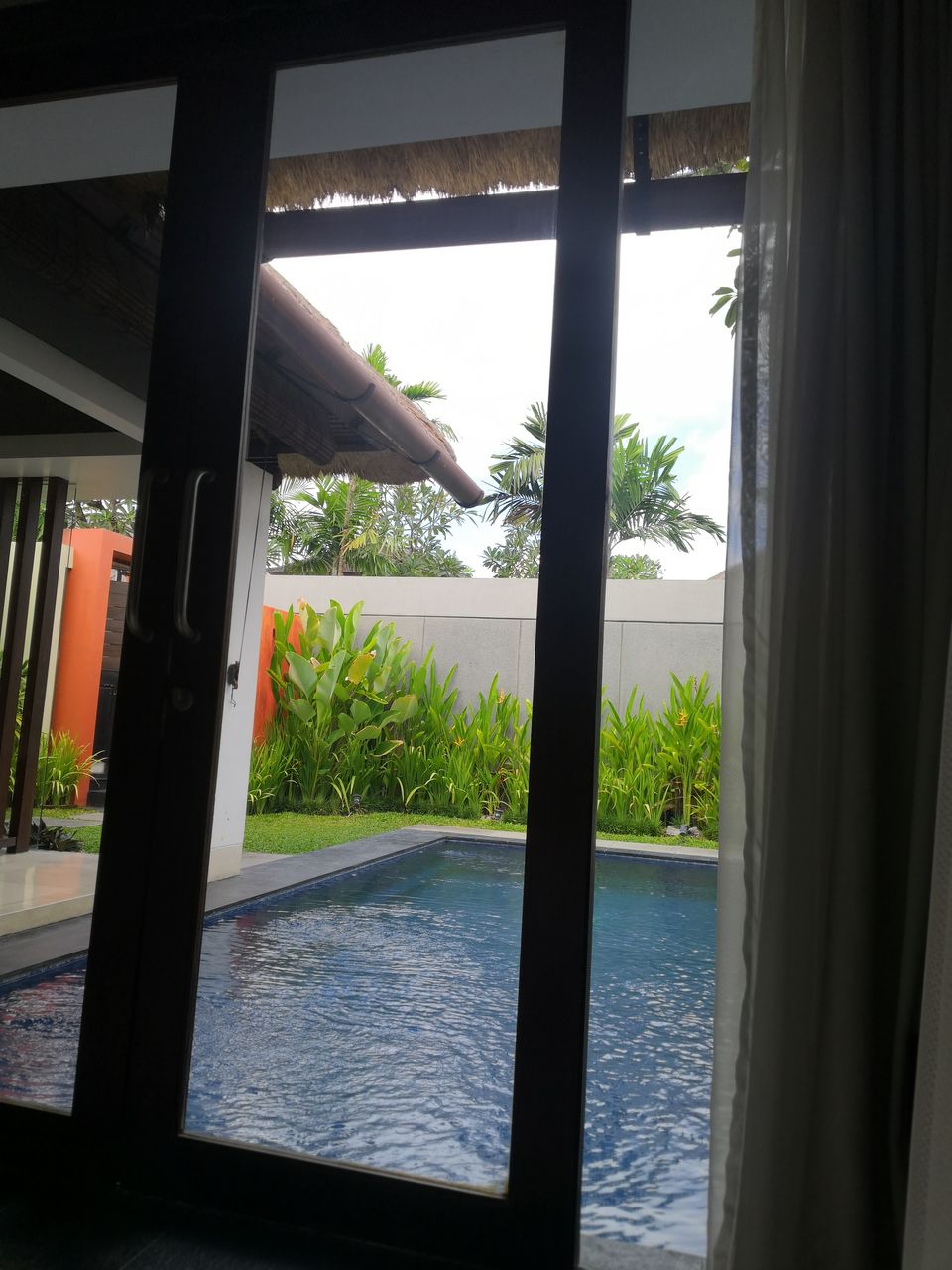 Day4, we started at 1.30am in morning for Mount Batur trek. Extremely exhausted by previous day's running around for lodging complaint of missing phone. We slept in car itself before reaching the start point of trek. Had some paper pancakes with coffee. Glad it was during night. I have never seen so many stars in the sky. It was like watching the universe. From one horizon to other, sky full of magical stars. I call it magical because of its impact on me. It's something which you never forget in your lifetime. The trekking was not easy as we estimated. I not being at my best fitness levels struggled to get at the top. It was 3 hours climb, including 10 mins break at three stopping points. I have acrophobia, which even made it more difficult but my guide helped me a lot. The view from top was spectacular, and I am glad to not give up in middle. While coming down you can see the volcano and hot steam coming up, however beware of monkeys jumping and climbing on you. If it does happen, like it happened for me please be calm and composed. They won't harm you if you are not harming them. Please carry jacket with you, otherwise you need to rent it there (cost around 200-330 INR). Also, remember to tip your guide. Once you are done with your trek, you can enjoy spa. It will be great to indulge in some Balinese massage and therapy.
Day 5, it was time to say goodbye to our villa and head to Nusa Dua. Blogs and videos made me curious about Nusa Dua and who doesn't wants to be spoilt in luxury. So, it was kind of dessert for us. Stay at Inaya Putri was one of my best decisions during this trip. We booked ocean front room which was 22K(INR) per night, with many premium benefits. Firstly, we were greeted by our own Butler who was going to attend us throughout. Unlike other customers we had our check-in at our room. We were so awe- struck with our room that we decided to spend our whole day at hotel. They have huge swimming pools, after taking dip in ocean you can head back to swimming pool. To our surprise we had high-tea and unlimited cocktails included in our stay. Inaya Putri has four restaurants and you can enjoy your meal as per your preference.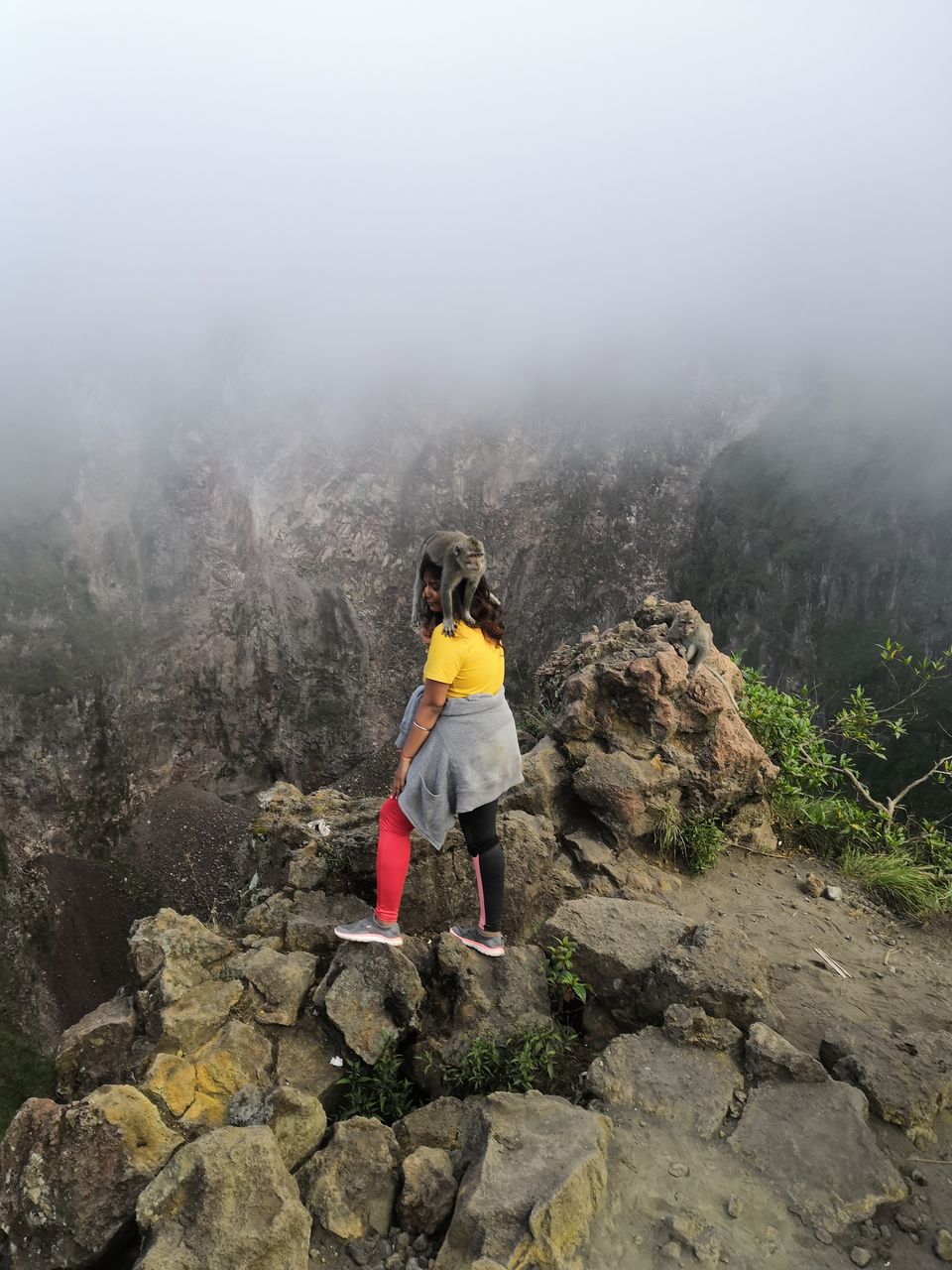 Day6, after enjoying the morning breakfast buffet, which literally has all cuisines we headed at BMR diving center for our last adventure experience in Bali. The instructors were very cool and explained us about do's and don'ts for diving. Firstly, be chill and remember the signs which the instructors would have taught you. Take deep breathes and don't think too much about it. The more you think the more panic water makes you. It was 30 mins dive and we went around 10 meters deep inside water. Only once you see the corals you understand how much pollution has impacted our environment. Luckily we were able to see many corals but the dyed once made us sad. After finishing our dive we returned to our hotel for our last night stay. Hotel's Restaurant had local traditional dancers and musicians. The band played Kuch kuch hota hai songs for us. People at Bali love Sharukh Khan a lot.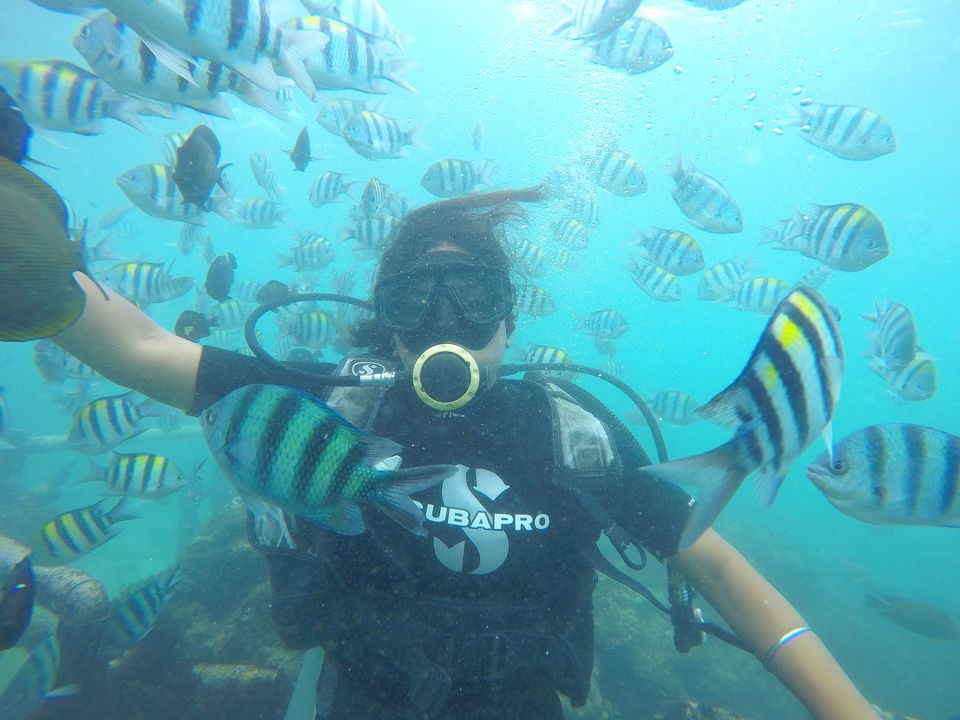 Bali will always remain close to my heart. The nature, the scenic drives and smiling people, what else do you expect from holiday. One suggestion which I would like to mention is please do insurance as it covers a lot and especially if you are planning for an adventurous trip. Loosing phones can also make memories. Nature has its own language, try and listen to them. Our environment is our responsibility, so please be vigilant with it. Not everything lost can be recovered.
Frequent searches leading to this page:-
Bali honeymoon package cost from India, Bali honeymoon packages with private pool, 4 days 3 nights Bali honeymoon package, best places to visit in Bali Indonesia for honeymoon