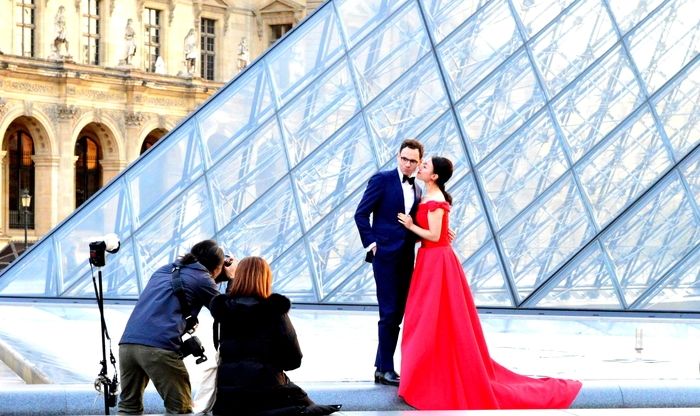 I was trying to find a nice literary word to form the headline for this article. Coincidentally, I came across this interesting term called "Paris Syndrome". Excerpt from the internet,
"Paris syndrome (French: Syndrome de Paris, Japanese: パリ症候群, Pari shōkōgun) is a transient mental disorder exhibited by some individuals when visiting or going on vacation to Paris, as a result of extreme shock derived from their discovery that Paris is not what they had expected it to be"
Romantic breeze, the magnificent Eiffel tower, Road side amorous cafes, dazzling midnight streets, city of lights, city of romance, bonjour, bonjour. Yes, this is what you imagine to be when you dream about Parisian vacation.
I had come across various blogs and articles about Paris being overrated. However, I decided to ignore and tried hard not to be prejudiced. Most importantly it was my first Europe trip on my first wedding anniversary. I was super excited. Paris was our primary stop during our trip with more than a week stay.
Alas! Paris managed to disappoint me. Interestingly and luckily the disappointment lasted only for two days. The first disappointment was our boxed sized hotel rooms in the middle of the city center which costed us decent amount of euros.
Yes, Paris literally BURNS POCKET
Fortunately, we had to put up at that expensive tiny little hotel only for a day. Rest of our stay in Paris, we were pampered guests of my husband's kind relatives.
Paris definitely is one of the most expensive cities I have ever visited. I felt it to be way costlier than New York City too. Considering the Euro is dearer than dollars and Paris being one of the hottest tourist properties on Earth, it doesn't even come as a surprise. Interestingly, I even felt it costlier than Switzerland. In Switzerland, though equally costly, at least we were satisfied with the value for money.
Nonetheless….
It is not as bad anymore if you plan smartly. Paris Metro is one of the best public transports. It is economical as well as saves a lot of time. We were once again saved by our relatives in figuring out the routes and Metro networks easily. Also, relying on maps and localites helps too. Once or twice is enough to opt for sit-down costly restaurants as experience. Rest of the days can be well spent with economical but healthy croissants from plenty of patisseries, appetizing sandwiches, crepes, Road side hot dogs and many more. A lot of money can be saved for sightseeing places too. First and foremost, irrespective of the research you have done prior to the trip, do visit the tourist information Centre. It will give you detailed information about city or intercity passes that enable you to access museums and public transports at discounted prices. You can also pick free maps, detailed information about the city tour and information about free events from the information Centre.
Paris is OVERCROWDED
First day in the evening we headed towards Eiffel Tower. The que looked something like this:
After around one hour in the que on the ground and in the lifts, hauling ourselves along the humongous crowd we managed to reach atop the World famous tower. Overall it was not a very overwhelming experience.
Agreed that Paris is insanely crowded and it is super annoying to withstand long ques in the famous public places. It is almost impossible to board a crowded metro in the busiest metro stations like, Gare du Nord. With swarm of tourists surrounding the whole place, Louvre museum is far from graceful and quiet unlike the portrayal in the movies like Super Woman and The Young and the restless.
Nonetheless…..
Paris is one of the most toured cities of the World with over 15.6 million visitors as per 2013 record. Every year this number increases. I have an experience of staying in two of the most crowded cities in the World, Mumbai for around 3.5 years and New York City for a month. Still it took me a whole day to get adjusted to the Paris crowd. But I have to vouch, Paris metro is far better than Mumbai locals and most importantly, I didn't have to punch and push to get inside. You just need to be little careful about pick pockets. We also realized, we could have saved a lot of time and avoided long ques by pre-booking the tickets online for various famous tourist places.
Moreover, we eventually learnt to mingle with people from varied cultures from all over the World. After finishing all the mandatory touristy visits, we indulged in some real offbeat Parisian vacation. Wandering around the neighborhoods, enjoying the beautiful street arts, Finding a quiet place near Seine and sitting quietly till the sunset with all the peace in the World, walking around the lively Belleville's flea markets, Sipping beer near a roadside cafe gave us the real joy of Paris, the aura of rich French culture. Not the roof top visit but this splendid view of Eiffel tower from our leisurely Seine river cruise gave us the final satisfaction.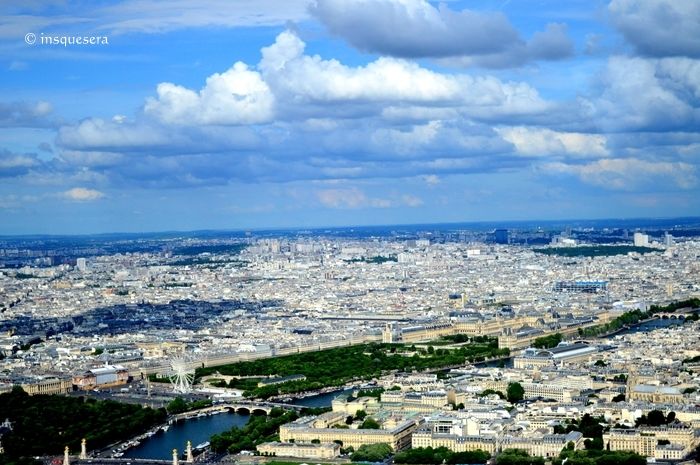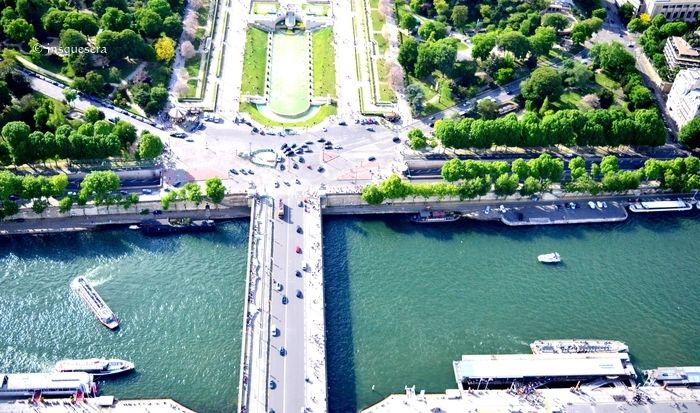 Paris is FILTHY
Worst thing about Paris is its filthiness. But then I again ended up comparing with my own country. Coming from India I was pretty much used to dirty roads and stinking public toilets. Initially, it caught my attention a bit but then it gets more and more trivial issue with each passing day. Considering the massive influx of tourists every year filthiness can be very tough to handle.
French are RUDE
Absolutely Not! During my b-school I was supposed to interact with many students from various countries for an article on student exchange. While I could very easily approach the students from other nations, I was bit hesitant to approach the students from France and Germany. Well, I realized while French people are extremely polite and friendly, Germans are extremely honest, focused, always on point and hard working. They are not RUDE whatsoever. It is all about cultural differences and language barriers. I also felt French are very much similar to New Yorkers and Mumbaites. They are just extremely busy with their fast paced life but never ever rude whatsoever.
Fast paced Parisians are sometimes annoyed by the huge crowd on their way to office or meetings and seem bit snobby to the passers-by. We also got an opportunity to interact with few residents. And hence proved, French people are one of the most polite and soft spoken people on Earth.
French Restaurant waiters are infamous for being rude and providing bad service. Especially, the ones in the high end restaurants who take ages to take and provide you with your order. This is again simply due to cultural difference. After our interaction with some of the residents, we realized dinner outing is considered a very important activity in Paris. This is the time which is used by French to socialize, spent quality time with friends and family over nice dinner and wine. Thus, creating a culture of slow and engaging dinner time. And the restaurant staff creating an impression that they are in no hurry to chase you away from the restaurant. Thus, next time when you are in Paris and you feel the waiter is not very responsive to you, take this opportunity to relax and enjoy your nice Parisian meal, stare at the strangers in the restaurant and leisurely enjoy your holiday.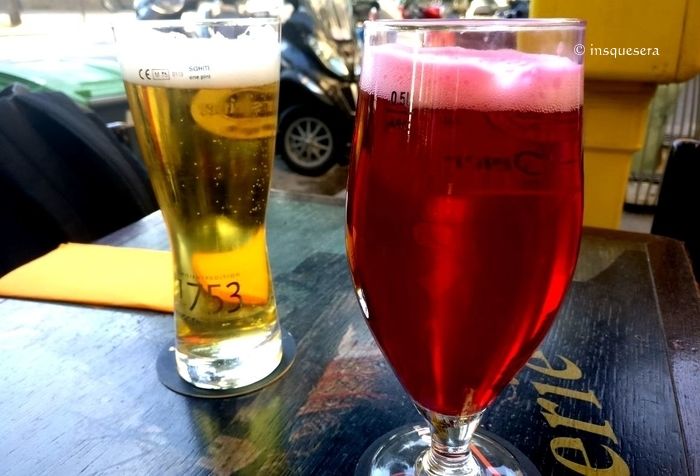 French food is difficult to decode
I must admit, I could never decipher the meaning of French fine dining or French gourmet meal. Paris is filled with fancy patisseries and cafes. I found the tasteless croissants overhyped and even though seemed healthy, I could never really figure out if I like any French food. Thus, I accept food is the only complicated affair for which I absolutely couldn't figure out any exceptional "Nonetheless" case.
During our Paris sight-seeing we relied on cheap yet super delicious and filling hot dogs and Sandwiches either from any super market or mobile food truck.
Difficult to find romance in the city of Love
If anyone asks my advice in choosing honeymoon destination, I would always prefer Bali to Paris. Extreme Public display of affections (PDAs) are in abundance in every nook and corner of Paris. However, romance is the only thing which I couldn't find in the air of Paris.
The conclusion
Yes, Paris is indeed overrated, extremely well promoted and tourism is definitely overhyped. Once in Paris you wake up from the dreams and realise, "Paris" is just a state of mind. Being an avid traveler, I hardly found any places I visited so far to be overrated. Be it one of the quietest smallest hill stations in India like Mcleodganj or one of the busiest Cities in the World like New York. Both as a tourist and an off-beat traveler I found solace and enjoyed every bit of the place I travelled so far. For the first time Paris proved me wrong. I found it too overrated but at the end I ended up enjoying the hidden beauty of this mysterious city too. You simply cannot miss to visit this overhyped city at least once in your lifetime.
Find out below why I ended up loving Paris too at the end of my trip:
Most of the Parisians prefer staying in the outskirts of Paris in small yet cozy houses away from the hustle bustle of the city and the crazy tourists' crowd. Natives simply don't care about materialistic "stuff". They believe in work to live and not live to work, maintaining high work life balance. In fact work policies are very stringent, with five weeks of vacation a compulsory norm with strict work timings, giving a very little chance to the employers to exploit their employees. Apart from the work life balance, life in other aspects like healthcare, retirement plans, transportation system everything is very much sorted out and taken care by the Government enabling its citizen to lead a peaceful life. Thus, the local culture is very relaxed and welcoming if you get a chance to live with natives.
If you really want to explore the real Paris move to the offbeat places once you are done with the mandatory touristy visits to Eiffel Tower, Notre Dame Etc. Visit the Dali museum, go to the canals in the 10th, go to the hidden passage or visit a nearby Countryside.
I can simply say "Love Paris and it will definitely love you back"