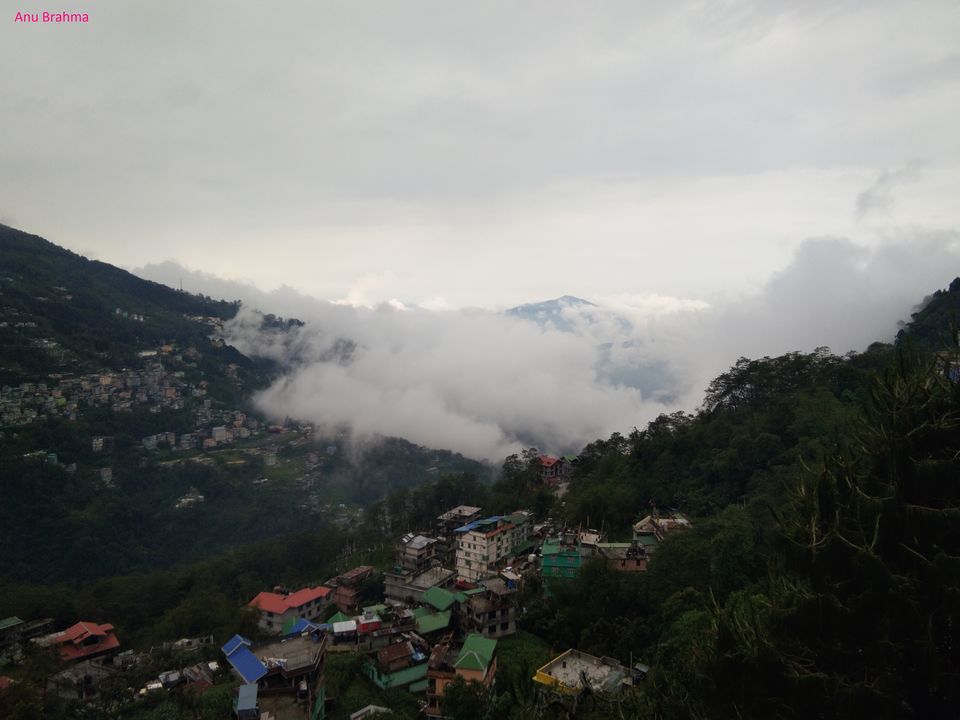 #northeastitinerary
Planing for Ladies Trip this summer! But confused which would be safest place for girls to ditch your sweaty Heat! Head to Gangtok, Sikkim Northeast India!!!
Gangtok has the energy to mesmerize and leave you spellbound because of its picturesque backdrops and misty mountains. It is one of the safest destinations in India for ladies to travel as the locals are friendly and welcoming. In addition to that you can see the presence and empowerment of women in every sectors like government offices, market places, sports, etc.
Tired of stinky and sweaty summer, we backpacked and headed towards Gangtok, Sikkim to satiate our wanderlust and enjoy the serenity and pleasant weather of breathtaking Gangtok Sikkim.
We started our journey from Kolkata via bus till Siliguri, West Bengal. We booked our buses through redbus.com and its safe for ladies to book their mode of travel in advance if your planing for trip. The said site is one of the reliable site to book the transports.
Others means to reach Gangtok Sikkim:
By Air: Till Bagdogra Airport
By Bus/Train: Till Siliguri/NJP West Bengal.
Once you reach Bagdogra/Silliguri/NJP from there you can take share Sumo Vehicle for Rs 200/- each till Gangtok which is approximately 4hours drive. Or you can hire your vehicle for apporx rs 2500/- to 3000/- depending upon the type of private car you choose.
When to visit:
July and August are the off season due to rain. The season is on from September to June. The best season to visit is May as the weather is pleasant and clam.
Languages spoken:
Hindi and English: Locals/Drivers and Shopkeepers are comfortable with both the languages. Other local language spoken are Nepalies, Bhutia and Lepchas. So one who knows those languages wont face any difficulty for communication.
Must try eats
The main staple of Sikkim is rice along with delicious and nutritious vegetables and soup.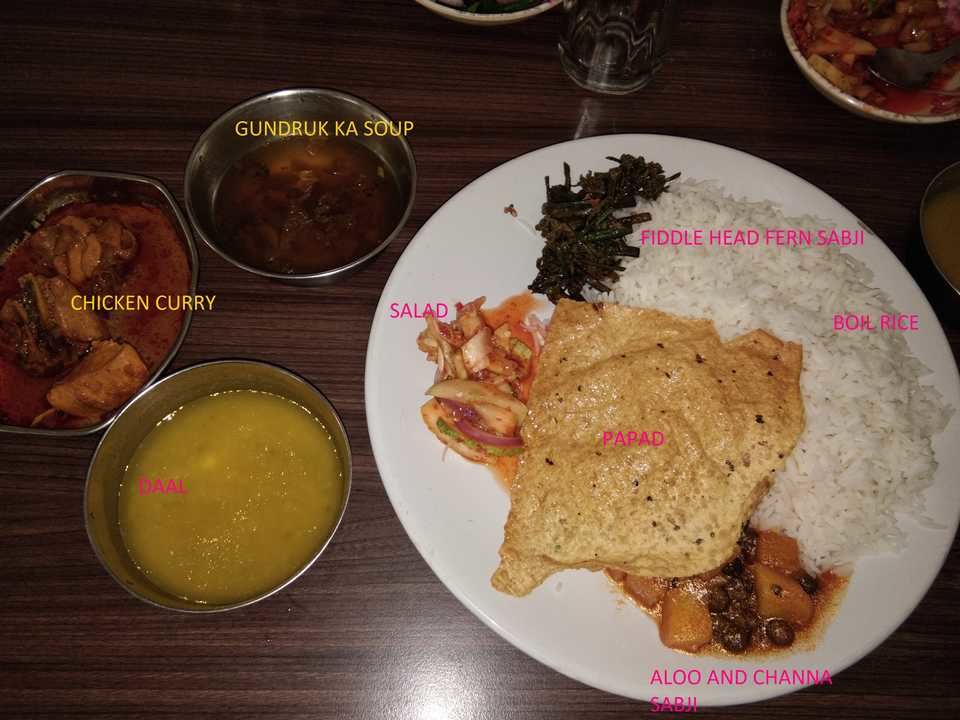 1. Gundruk soup (jhool): This food is very popular among Nepalies and the most loved food among them. It is dried fermented leafy vegetable made generally from mustard green leaves, radish leaves and cauliflower leaves. It is one of the most healthiest soups with several minerals and vitamins.
2. Fiddle Head Fern: This is one of the most edible vegetables among the inhabitants of northeast India and is easily available in the backyards of any house which is very nutritious plus economy.
Detailed itinerary
After 4hours drive from Siliguri, as soon as we reached Gangtok, the pleasant weather and its serenity welcomed us. We booked our hotel at Khnagsar Villa via Makemytrip.com which is situated at few kilometer far from MG Marg Gangtok.
Where to stay: Gangtok is like any other cities with all the facilities available like Hotels, vehicles and well-constructed roads. When you decide for girls trip pre book your hotels as it will save your trip time plus less chance of being cheated.
We generally prefer booking through OYO app for hotels as you get best hotels at best price. As the season we backpacked was the peak season so all the rooms were booked through OYO. Hence we tried the alternate option of Makemytrip and it didn't disappoint us.
Shopping & food: As our hotel was situated near MG Marg, we decided to take a evening stroll at MG Marg, we headed by walk as the Gangtok has well built footpaths and foot bridges which allows you to enjoy your stroll.
MG Marg is a traffic free shopping destination and perfect place to spend your evening with your family and friends. If you are a fengsui lover here you get many such items at best rate. Also if you love Tibetan and Chinese food this is the right spot for you.
In short, if you are an Shopaholic and Foodie MG Marg is the destination for you.
After the evening stroll at MG Marg we called it a day for our Day trip and curled up in the cozy blanket of the Hotel and so that we can gear up for our next day.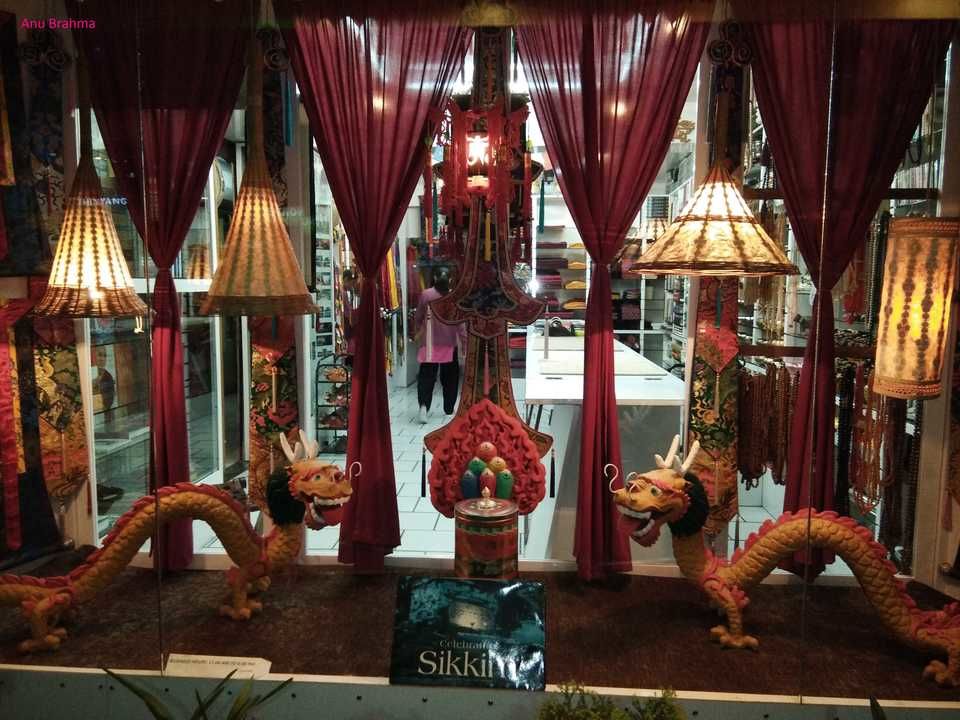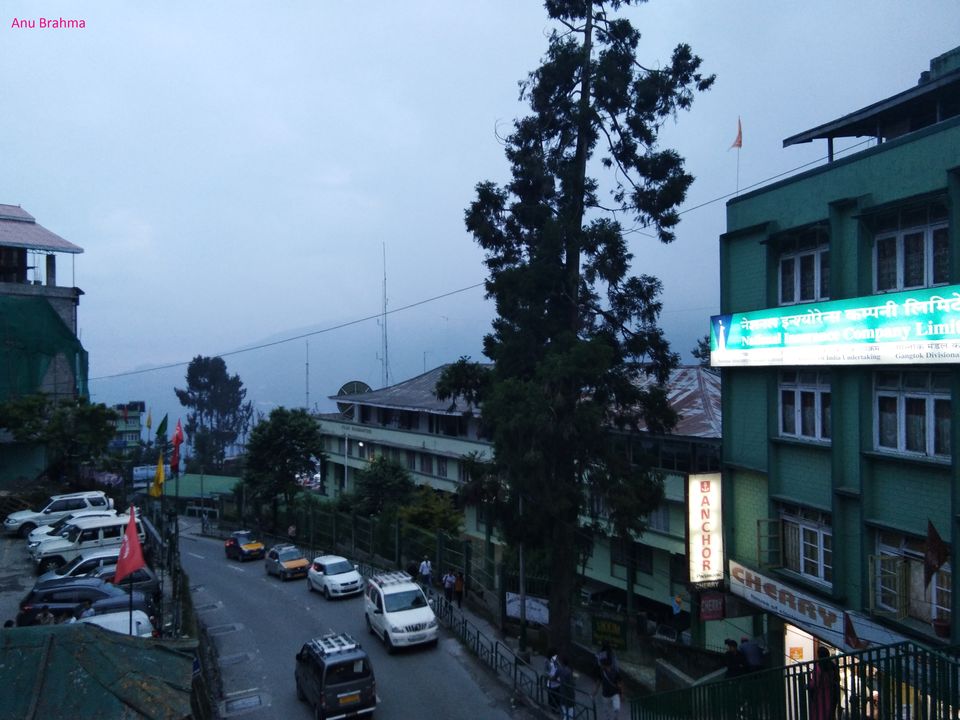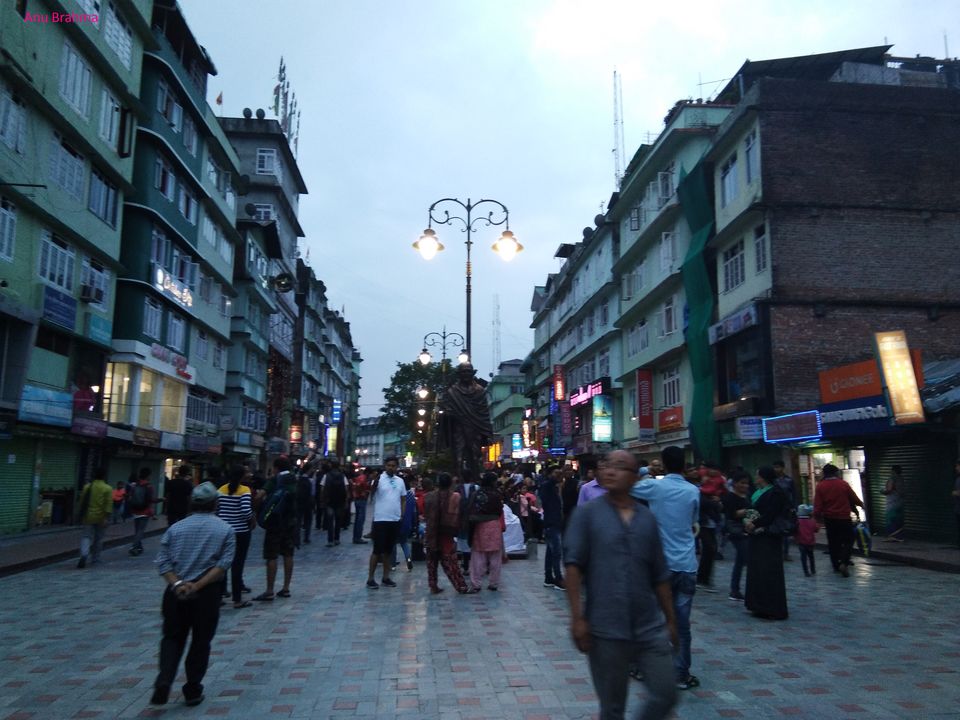 For local sightseeing we hired a taxi for Rs 2000/- and the experience with the driver was very friendly and informative. We learned that rates for locale sightseeing are standard everywhere. It is between Rs1500/- to Rs 2000/- and if they charge more from the tourist, and the police check post knows about this they will put the driver behind bar or seize their license. So there is less chance of being fooled in Gangtok as they believe in promoting tourism and safeguarding their tourist.
The select few spot which we visited are as below
This is mini waterfall to have a glimpse of waterfall from foothill and enjoy its beauty. Apart from that they provide a small Rock Climbing Adventurous activities, perfect spots for Kids.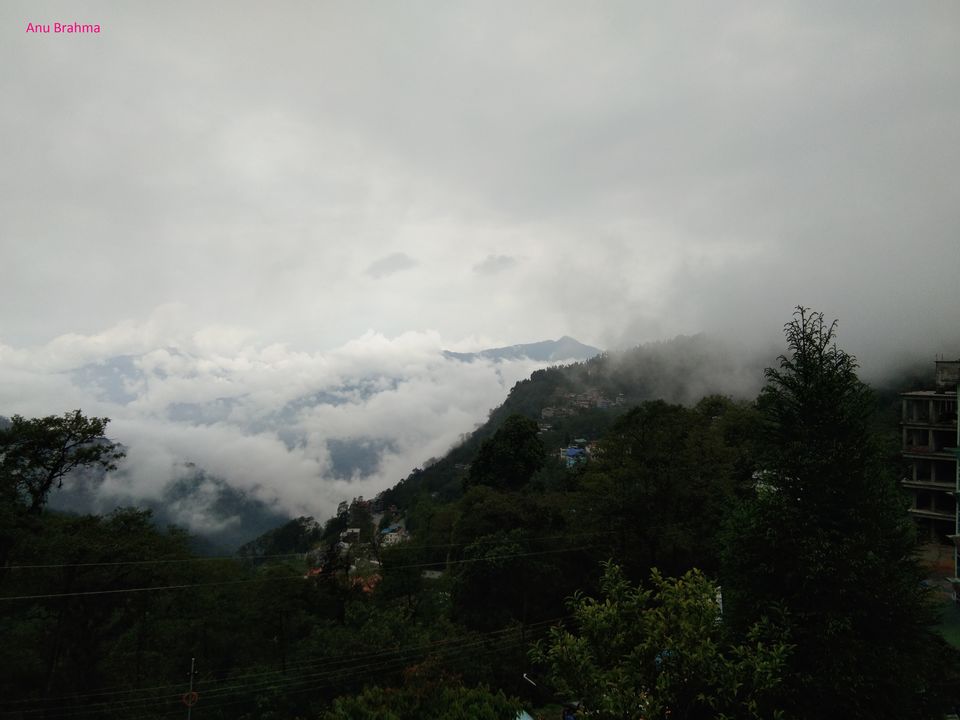 The view from this point will mesmerize you with its abode of clouds and misty mountains.This view point has a stall to provide Photography in Sikkimese Traditional dress which is known as Angi and frame your memory.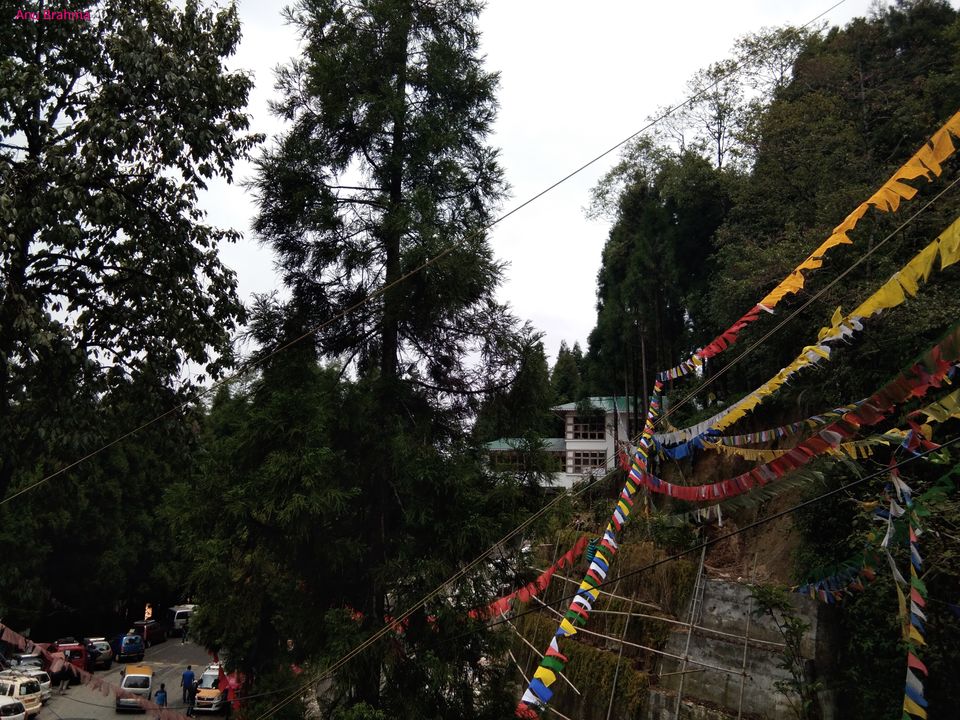 Hindu Temple Ganesh Tok and Hanuman Tok are the most visited religious destination for Hindus. Tok means Temple in Nepali.
Hanuman Tok is dedicated to lord Hanuman and it is believed that he took rest at this spot while carrying the Sanjeevani herb to cure Lakshman.
This place offers you to indulge in adventurous activities like Ladder Climbing, Rock Climbing and many other and you can have fun splashing in to the waters of its majestic water fall.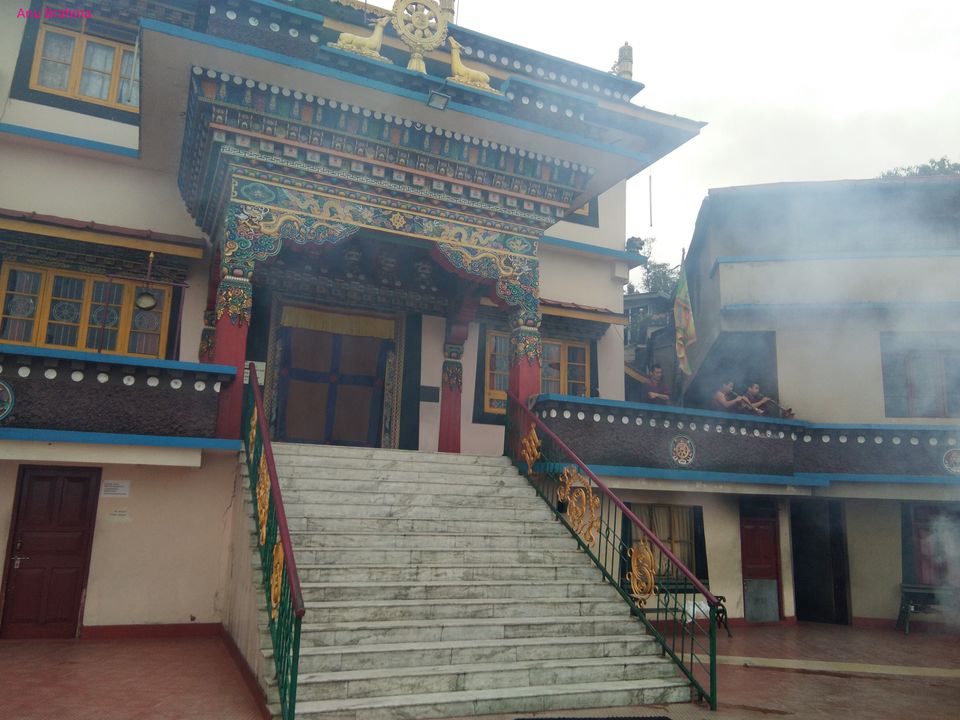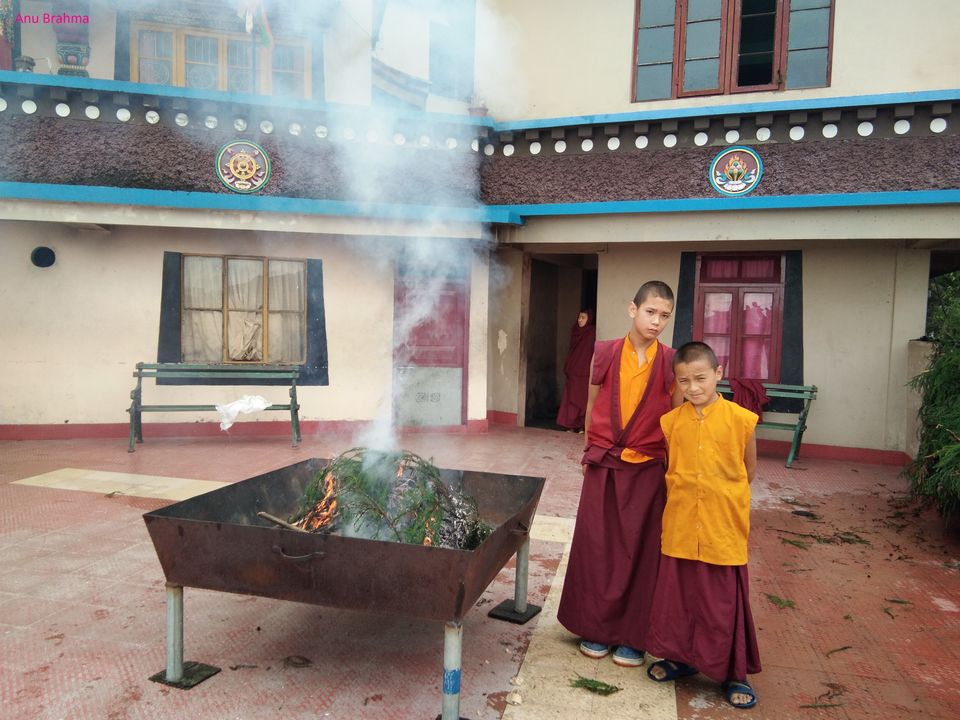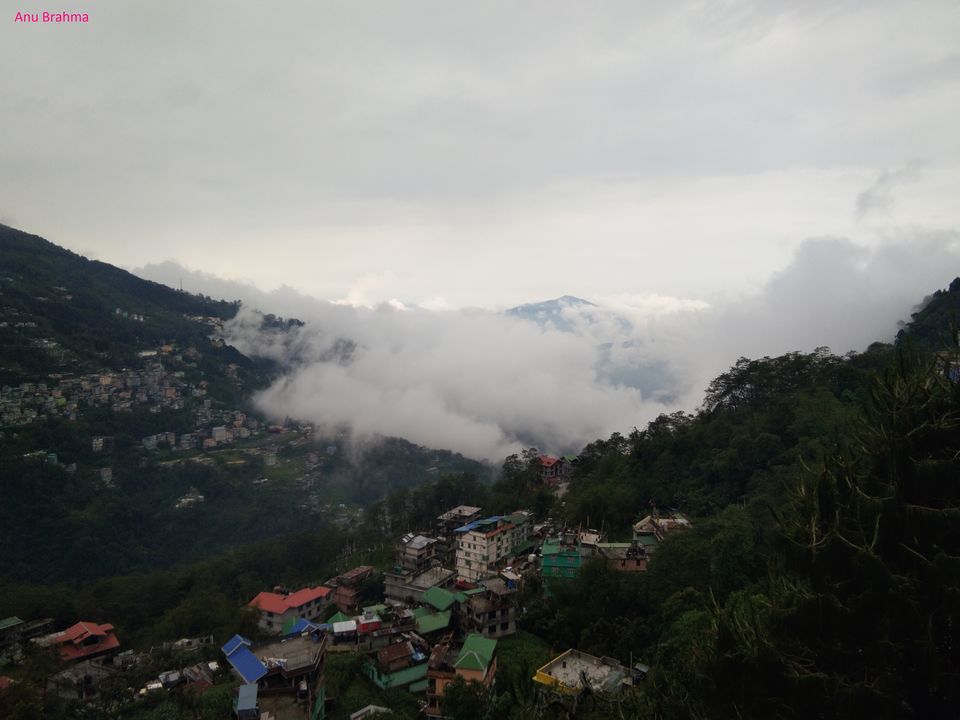 Are you fascinated by monasteries and those colourful ribbon they tie high up in the air then Gangtok is the the destination for you. It can also be called as the land of monasteries.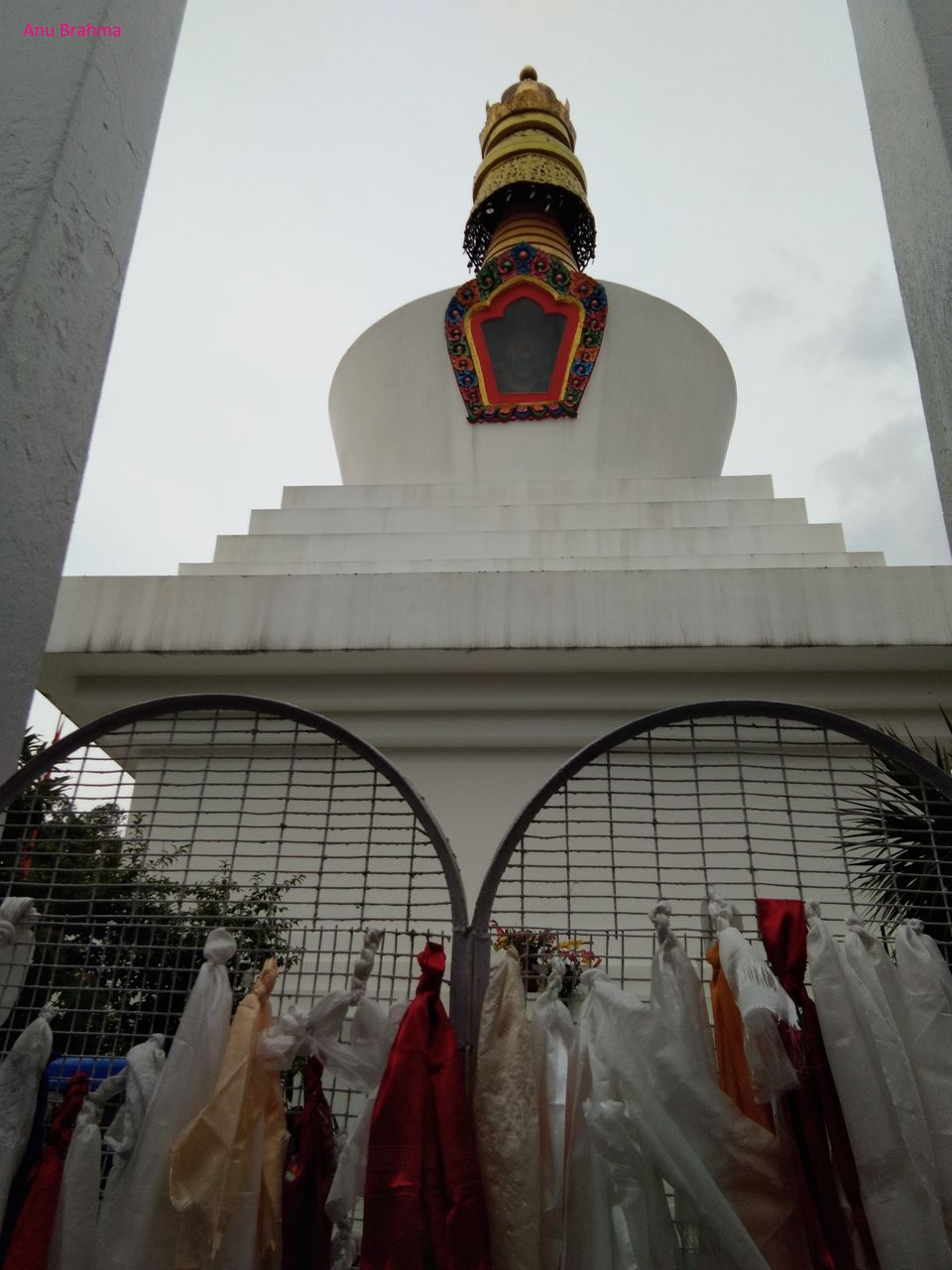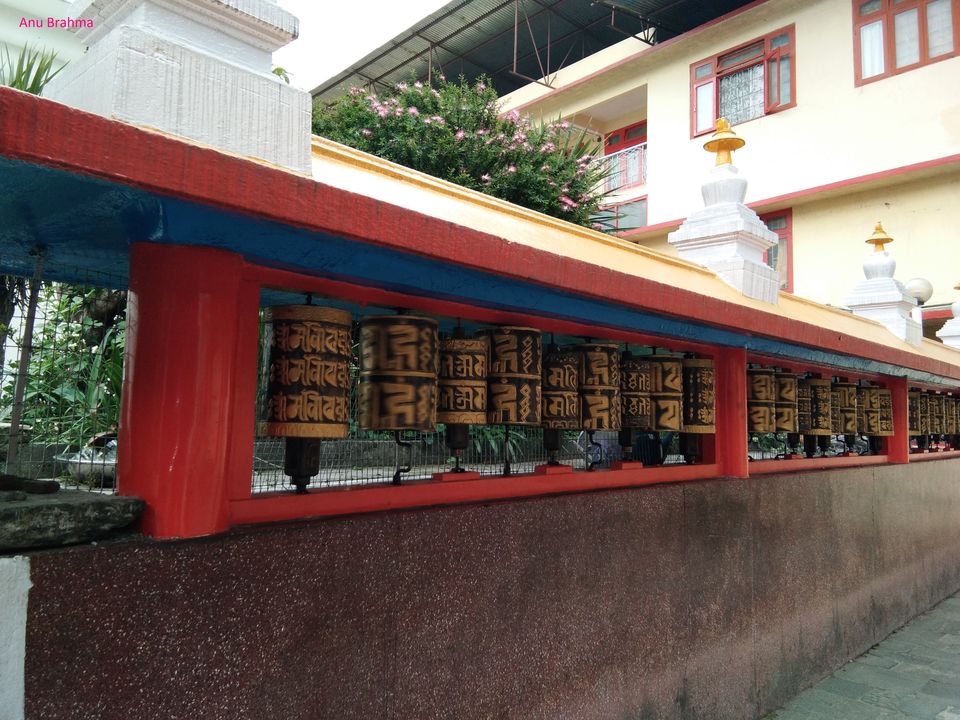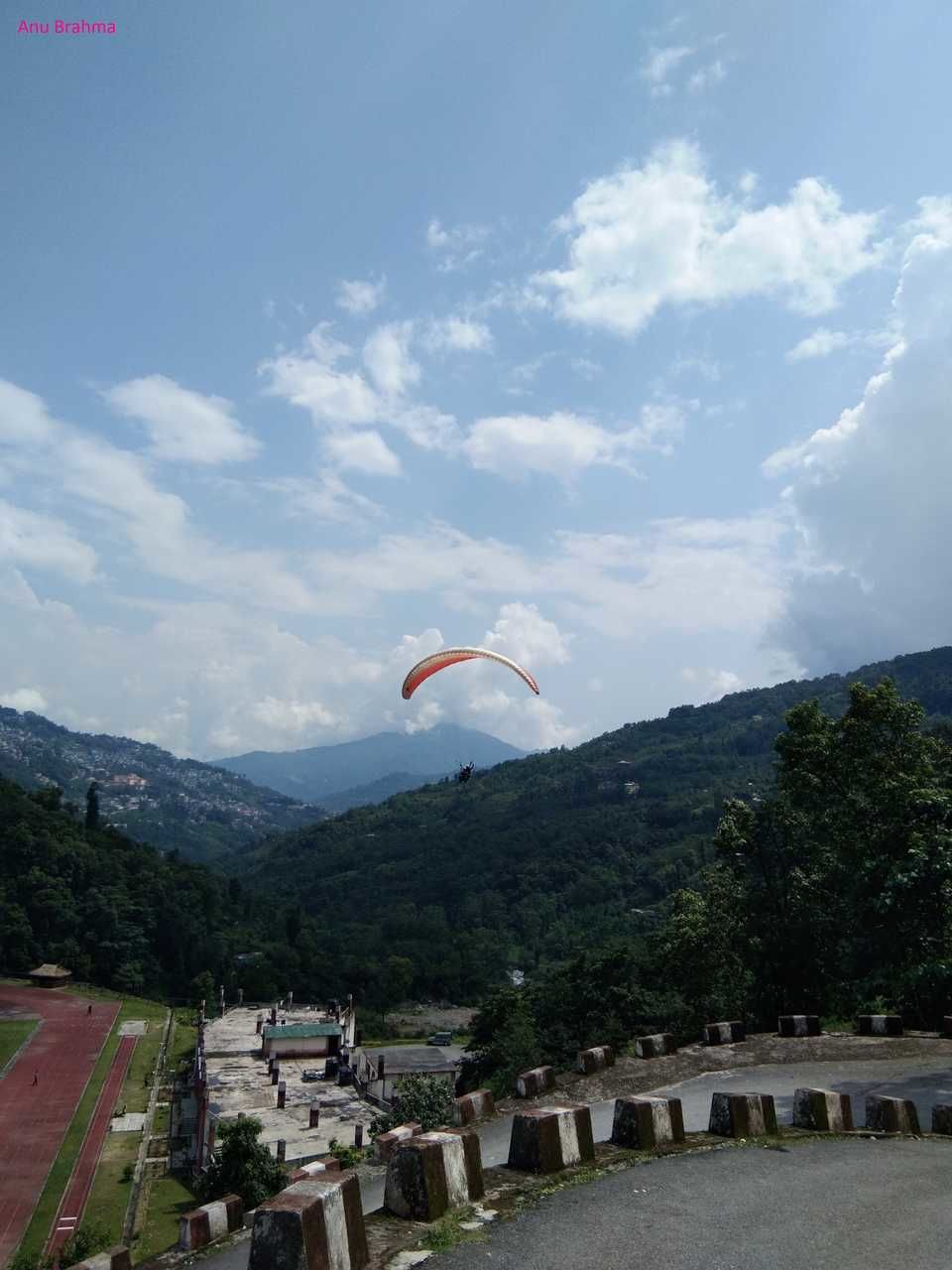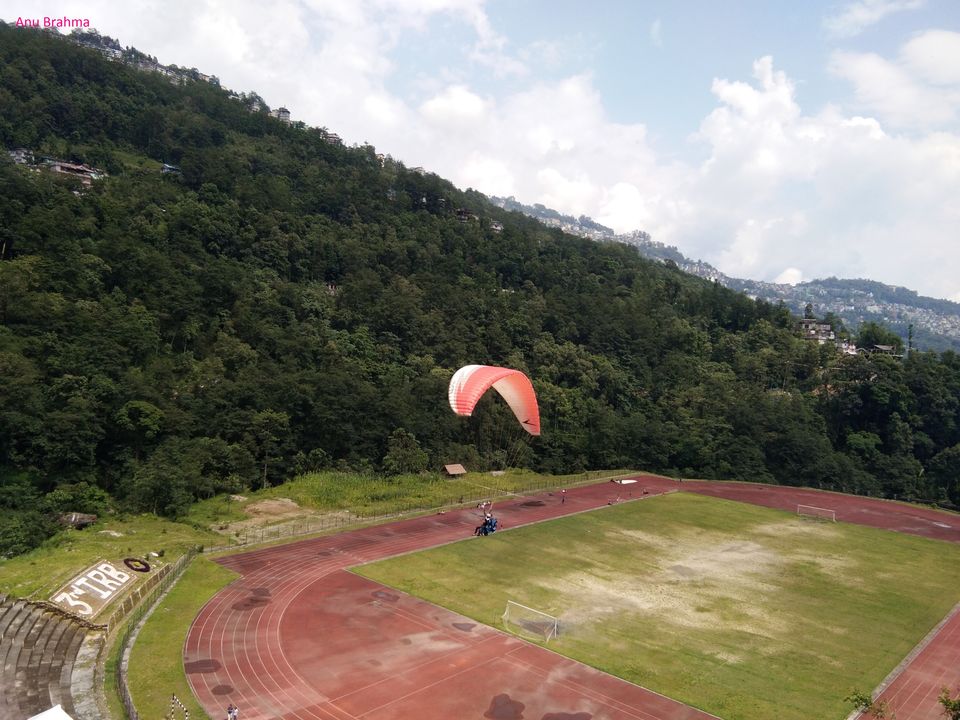 Want to fly high in the air and break-free your self from the sorrows and stress of your mundane life!!! As you jump from the Hill Top the adrenaline rush that kicks is memory for life time and the view from the top is awe struck.
Cost: For Medium High Fly Paragliding Rs 2500/- which will last for approx 20mins and High Fly Rs 5000/- for 1hour wef to May 2017.
Rope way: We missed out this part. But one must experience Cable car rope way ride at Sikkim and is the perfect ride for family and friends as it gives the glimpse of Gangtok City from the top with its awe struck views and misty mountains covered with abode of clouds.
Our Day 3 was filled with another adventurous activity which the Sikkim offers at Teesta River. This is one those adrenaline rush spot in the chilling water of Teesta River along with its waves in between the panoramic views of mountains and lush greenery.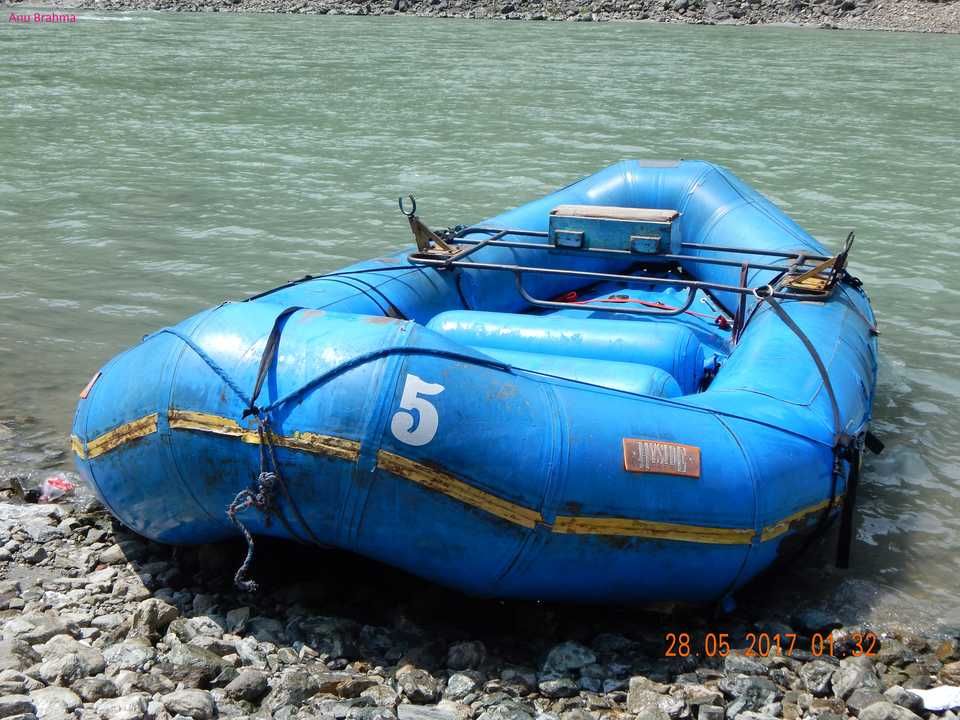 Cost: Short Distance Rafting at Rs 3500/- per Boat with a capacity of 5 person and Long Distance Rafting at Rs 5000/- per Boat 5 person capacity wef to May 2017.
With the adventurous activity on our 3rd day we concluded our journey and headed back to our destination.
Gangtok has lot to offer from its picturesque valleys, lakes, monasteries to adventurous sports, trekking, and many others. Three Days was not enough for us to experience everything that Sikkim has to offer. The important spots we missed out like Changu Lake, Nathula Pass, trek to Goecha La, Yumthang Valley, Homestay at local Village and the list goes on!!!
Happy Gangtok Sikkim!!! Happy Northeast India!!! Happy Blogging!!!
Frequent Searches Leading To This Page:-
gangtok tour package, darjeeling to gangtok, gangtok to darjeeling, gangtok tourism, gangtok tour, gangtok to lachung, gangtok to pelling, pelling to gangtok