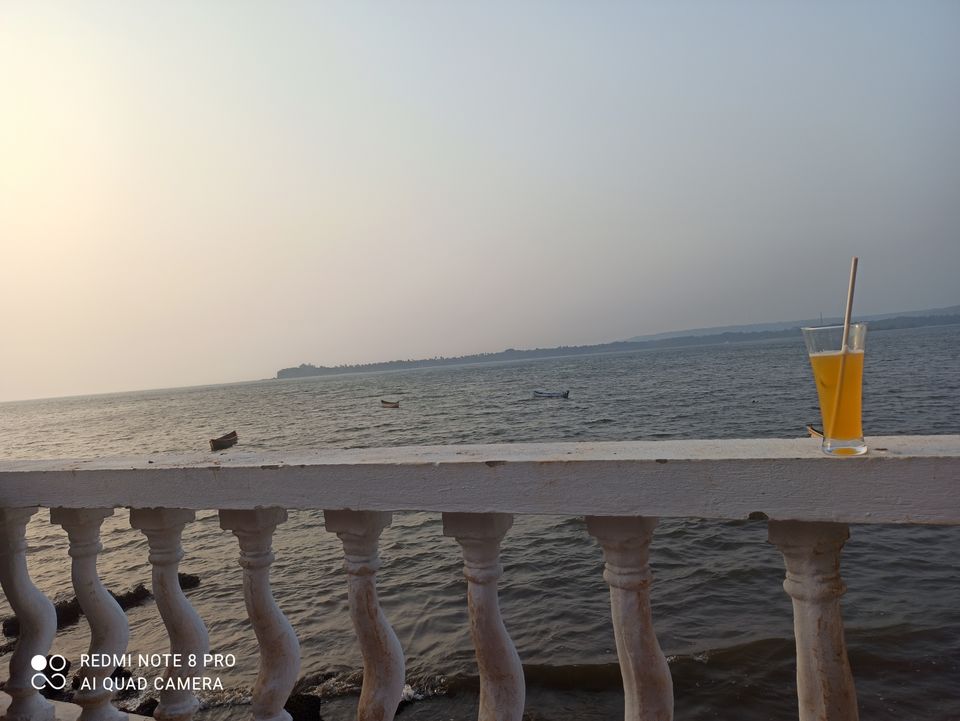 Well Goa is much more than just a one time visit!
You can enjoy it, savor it and make it your life time experience.
Though there are many beaches, restros, pub, clubs and an endless list, these are my best spots which gave me a unique peace of mind!
If you are a solo wanderer, or with your better half, or even with your junky group of friends, you are sure to enjoy these!!!! Its just for everyone!
Do comment n tell if you have been to any of these or if you have a better one!!!!
Spot 1 - C'est La Vie Restro at Siolim
This is a waterfront restro-bar ducked somewhere on short and stout roads of Siolim. If you have been to the world-famous Thalassa and waited hours for a table, ditch it next time, and go to C'est La Vie. Both are at walking distance.
This place is newly opened in November 2020 and the guys here are super nice and friendly.
The location is beyond awesome with such a coY view of sunset that I can't explain in words or pictures, you have to go there and see!!! 😀😀
They serve Pizza, so the food part is good. They don't have a very elaborative menu but the basics are covered and you will find everything from continental, italian to Indian. If you are a real foodie, I would suggest to check out thier menu before-hand.
Boooze---- Booze is dirt cheap here! And you get everything. Bar tender will be happy to customize drinks for you. I got a Hawaiian Sunset Mocktail with Bacardi Rum and I am satisfied with that !!!!
The only part where they could do better is time for service. They take time to serve. So get your drinks yourself at Bar - thats best. And wait for the food.. enjoy the view :) :)
Since the place is getting hyped now, I would suggest to call them and book. They are at Insta with @celaviegoa
For walk in - Go around 4 o clock. After 5:30 in evening, it might get full!!!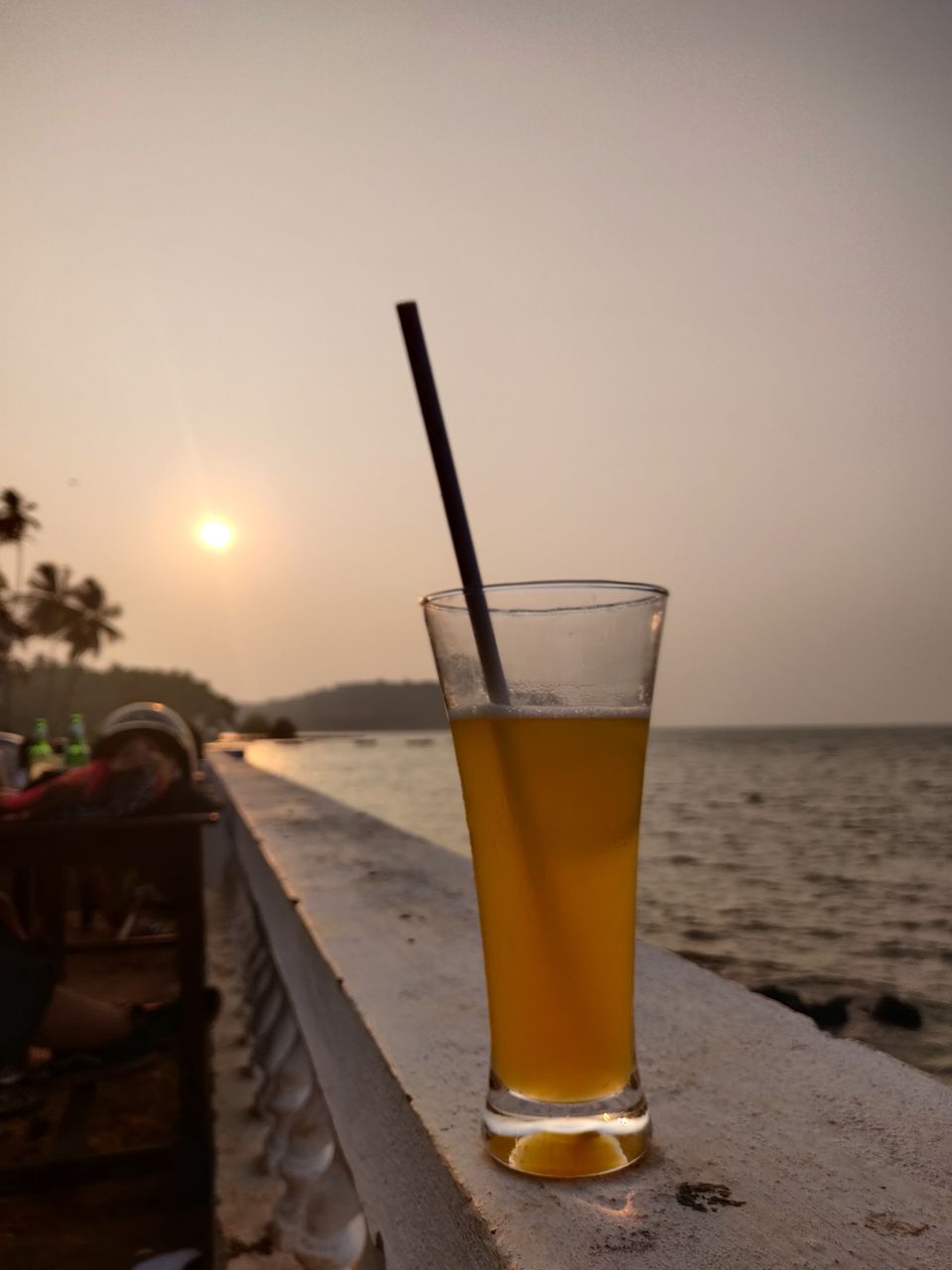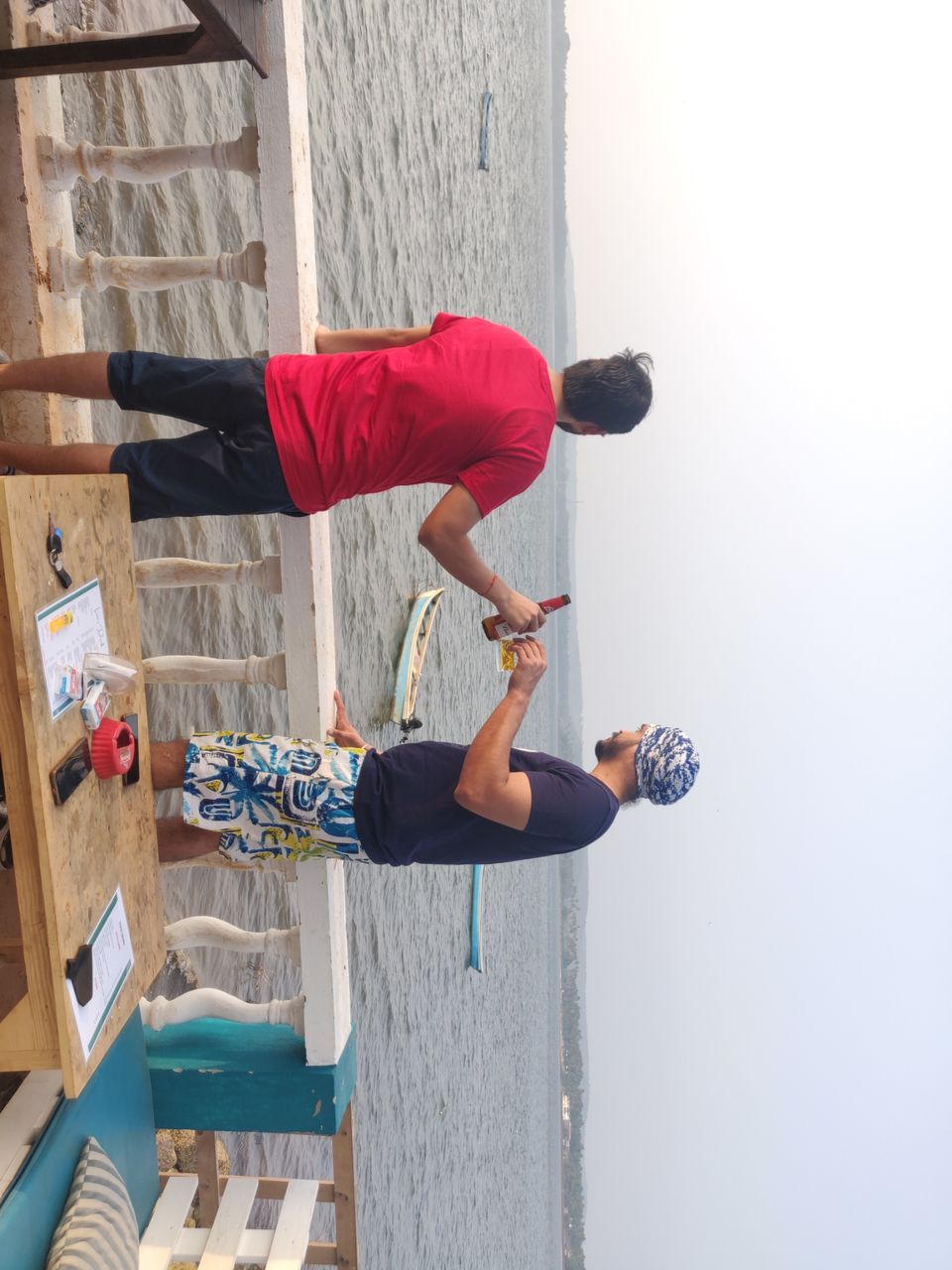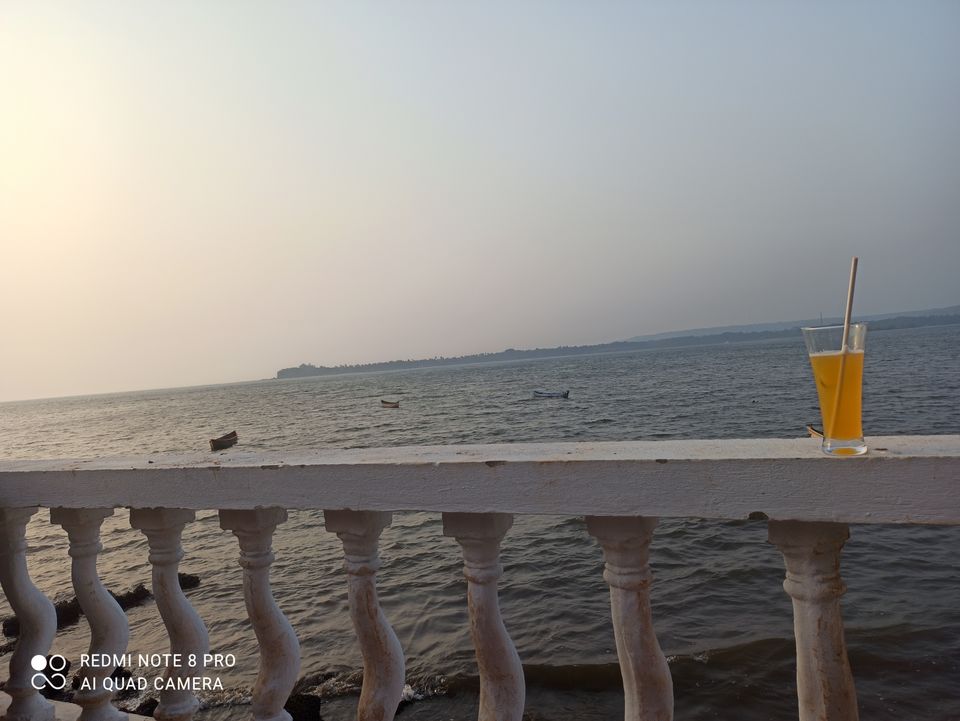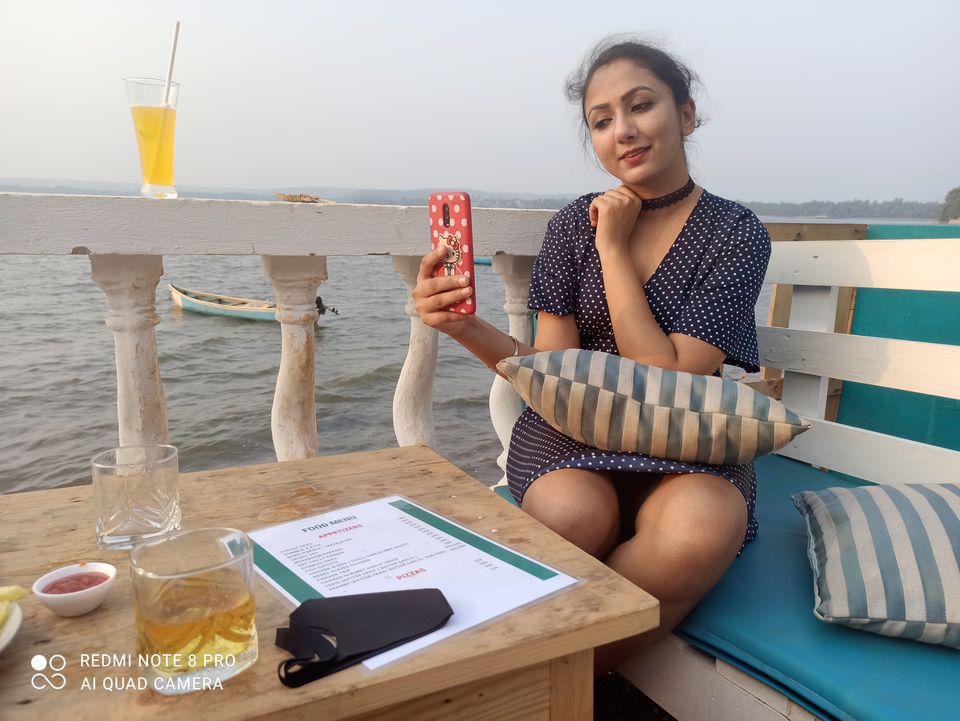 Spot 2 - Reis Magos Viewpoint /KekDole Beach
So, I found this spot in a very Bollywood Filmy Story style. We were on our way our hotel in Saipem Hills when we lost track and GPS stopped working. It was raining outside in the month of October. We were somewhere in Reis Magos area and took a wrong turn and saw this road by the sea. The road stretch was so amazing. On the other side of the road, we got view of cruises and Panjim Jetty and Panjim Bridge. Thats when we found this spot... This is where Mandovi River enters the sea and gives beautiful waves.
During high tide, you would not even see this beach, it is just road by water.
During highly low tide, in January mornings, the KekDole beach and sand is visible. You can get down a few steps from road and go to the beach.
If you happen to visit Reis Magos Fort, this is just behind it.
Just park your car here and enjoy the night lights. Get some snacks, play some music and chill.
Once we found it, we came here multiple times at night and enjoyed the place.
It is not at all crowded and many times you would just be by yourself.
Unfortunately I don't have pictures but promise to click better ones next time!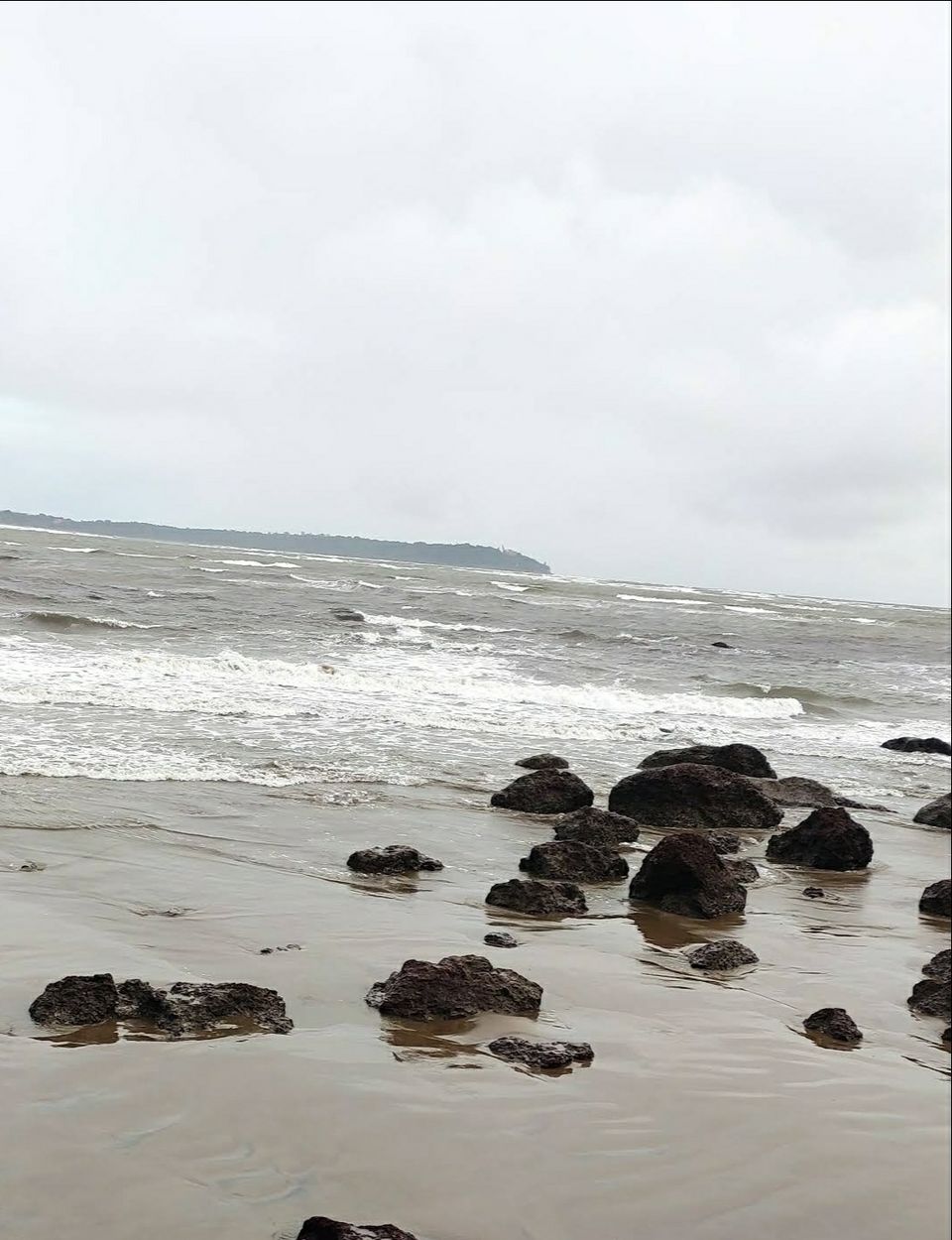 Spot 3 - Blue Sea View Restaurant
This is not the review for the restro but the location. If you are on the way to Arambol beach, don't forget to take atleast a 5 minutes break at this Viewpoint! It is worth the watch. We stopped there after looking at the nice view from hilltop. You can park you car here and have some snacks. The restaurant is right at the corner and was not much crowded!
My suggestion- have your lunch at this place and then move to Arambol to relax amd chill by sunset!