Goa is all about parties, loud crowds, booze and beach shacks, right? WRONG! Goa may be infamous for its trance parties and overcrowded beaches, but it has much more to offer. An eclectic mix of Indian and Portuguese cultures, this state may be small but it makes up for it in personality and attitude.
Goa is a popular destination with everyone – families, couples, solo travellers and groups of friends. But if you are looking for a little quiet time in the city of parties, I have the perfect place for you.
Where?
What?
A rustic cottage in the middle of a forest that is an ideal getaway for those seeking solitude and peace. Everything in the cabin and around the property, such as the furniture, lamps, trinkets and others is very thoughtfully and artistically done.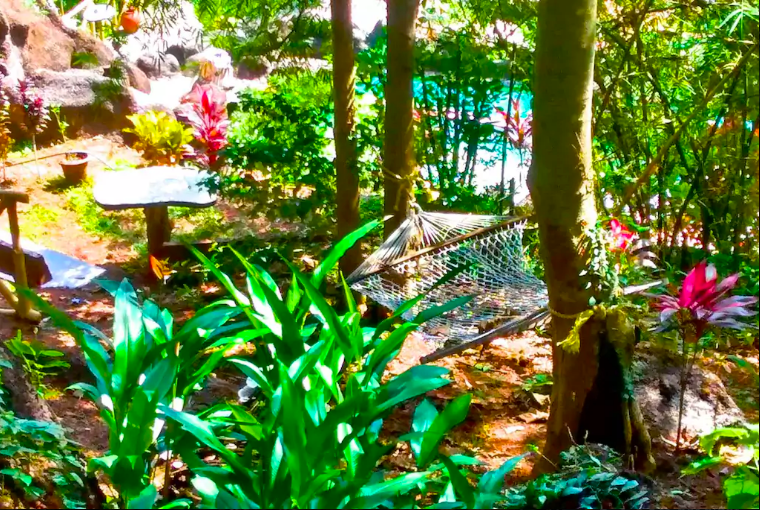 The cottage has a bedroom with a double bed, ensuite washroom, large windows and the most beautiful views one could wish for. It comes with a small kitchenette that is equipped with a microwave, electric kettle and a fridge.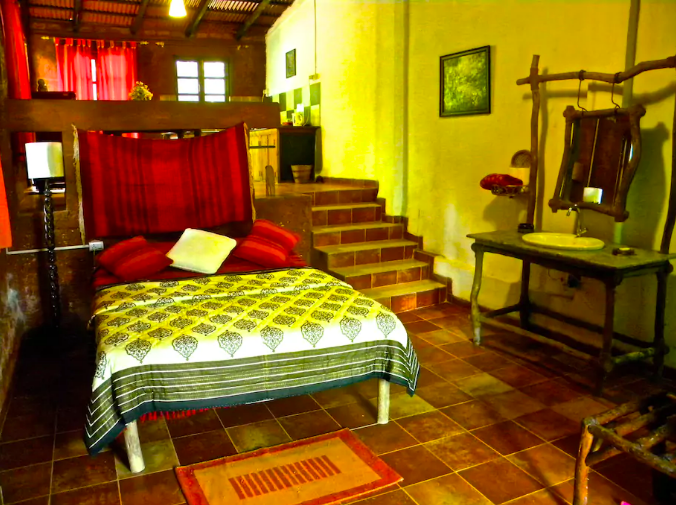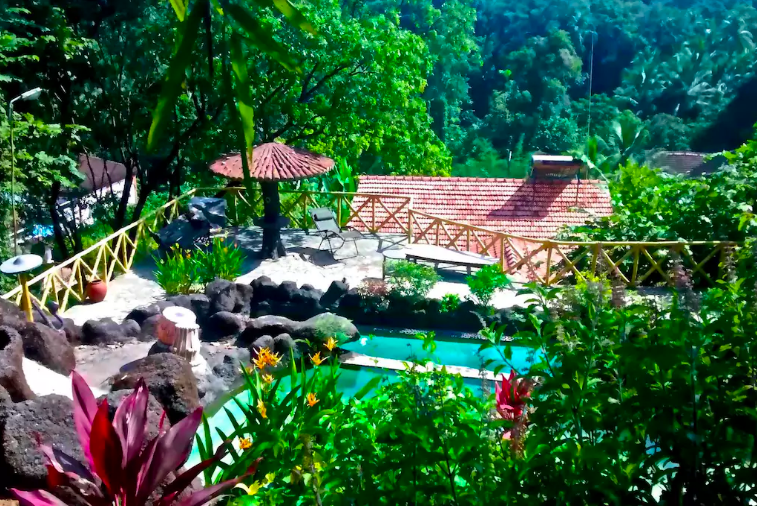 The cottage provides complete privacy but the area surrounding it has a wide pool where you can chill and relax all day long.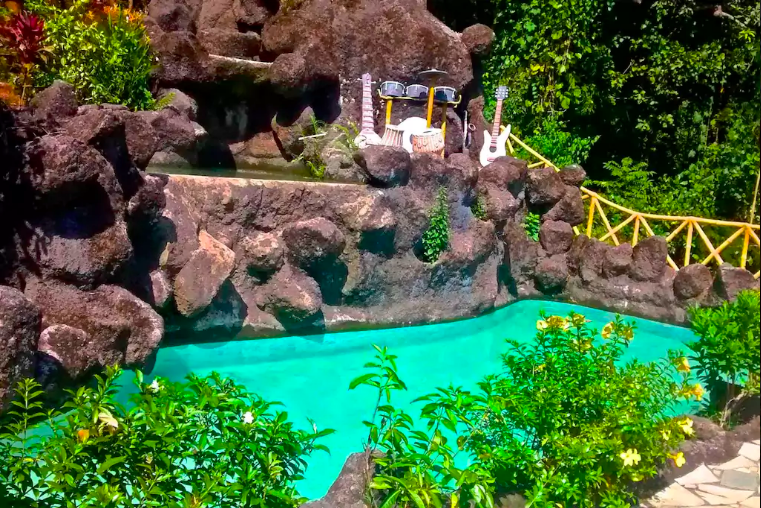 Why?
Why you should go to Goa and stay in this cabin and not somewhere near the beaches or parties? Well, imagine this – a small cozy cabin, located atop a hill, far away from the noise and rush of the city crowd, where lush greenery surrounds you and quietness engulfs you. This is what you get when you stay here. And add to all this a private pool that you get complete access to. How else can one wish to spend a totally relaxing and rejuvenating holiday!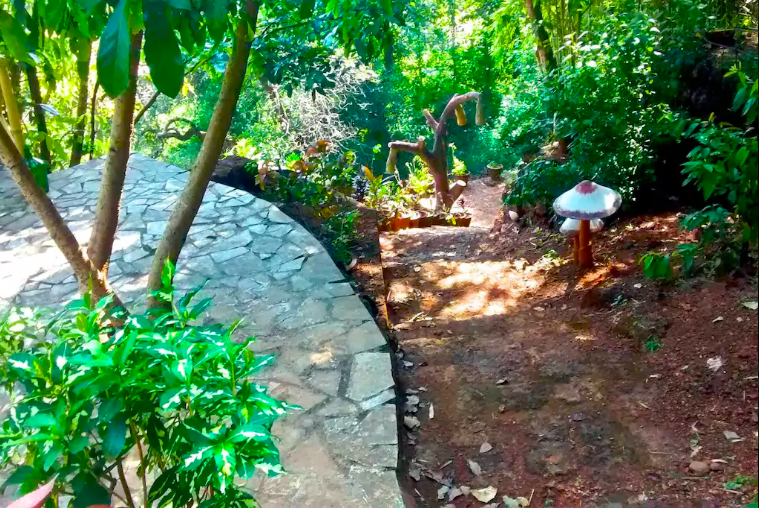 But it's not completely cut off from civilisation. The beaches are nearby and there are many churches in the vicinity that you can visit for some spiritual reconnaissance. On the property itself, the owners have three pet dogs and cats who take care of the guests just as warmly as the host themselves.
How?
How To Reach
How to reach this beautiful place you ask? Well, we all know how to reach Goa!
By Air: All airlines, from almost all major destinations in India, fly to Goa. After you reach the Dabolim Airport, it's an hour drive via NH566, NH366 and NH66.
By Train: Goa is also very well connected to all major Indian cities via the Indian Railways. Madgaon is the major railway station that connects Goa to other cities and from Madgaon, this little slice of heaven is around an hour and half drive via NH66.
Getting Around
The cottage is located on the other side of Goa, a little further away from your regular beaches and city centre, but very well connected by road.
There is a local bus stand at around 500m from the property. Local buses from there take you to either the Panjim or Mapusa bus stand, from where you can catch a bus to almost anywhere in the state.
For those looking for a little more comfort, taxi rentals are the best way to go. The hosts provide you with reliable taxi rentals that you can take and enjoy your time in Goa.
You can also rent scooters from the property itself and drive around the town on your own.
How Much Will It Cost
The cost for one night is just Rs. 3200 for a couple, which includes breakfast.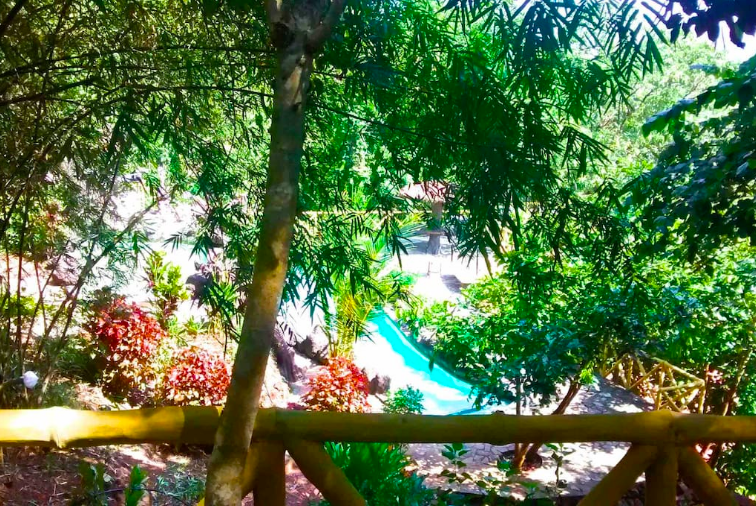 Things To See Around The Cottage
Olualim is known for its thinly populated residential neighbourhoods, deserted roads, laid-back bars and tiny creeks. While staying here you can explore the neighbouring places like -
Located in Olaulim in the centre of Goa, this romantic cabin in the woods is an ideal getaway for a couple, perfect to help one unwind from the monotony of daily life. The cottage is situated in the tranquil surroundings of Pomburpa Village, in the midst of the best that mother nature has to offer.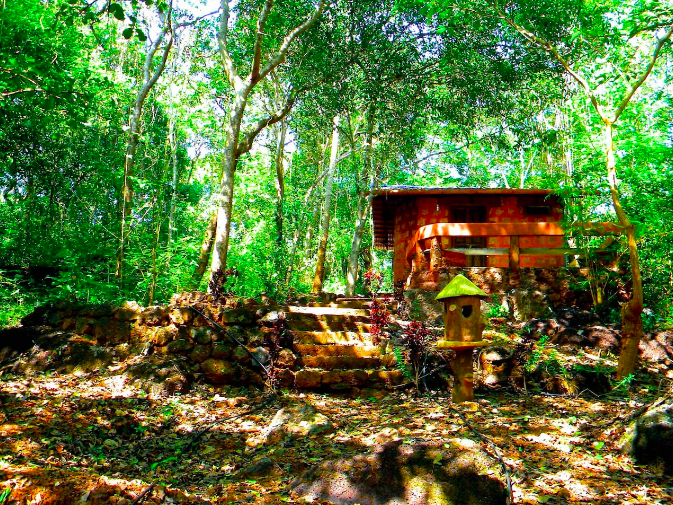 Around 3km from the property lies the Pomburpa springs. The perennial waters of Pombura springs are crystal clear, and are believed to have healing properties. Tourists as well as locals visit these springs regularly. They are popular also because even in the driest of seasons, these springs never run dry. They now have bathing areas, changing rooms and beautiful landscapes all around, making a perfect place for a relaxing bath-time!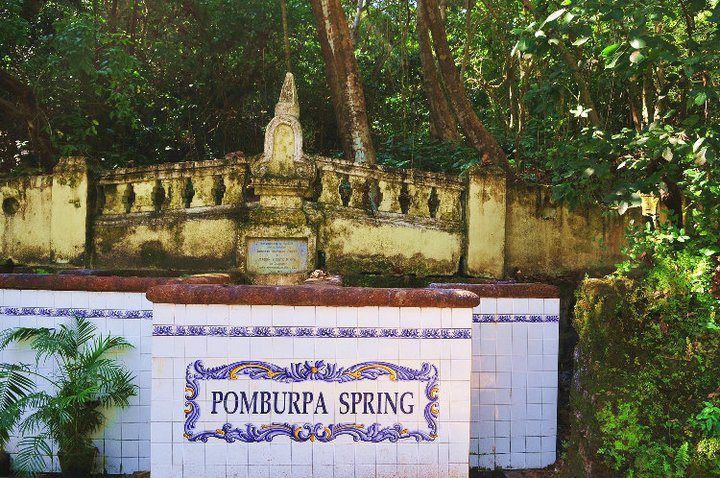 The most attractive and popular sight in Olualim is St. Anne's Church. Built around two centuries ago, a large cross marks the entrance of the church. Its a beautiful church where one can go to either admire the architecture or just pray.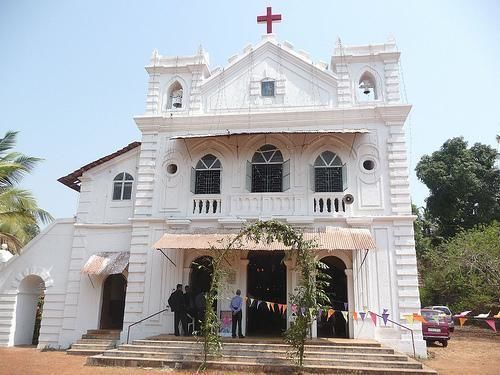 So basically what we are saying is that this cozy, secluded cottage nestled in between Panjim and Mapusa, shows that Goa can be a perfect escape as well as a great romantic destination for all couples out there.
Do you know of a hidden hamlet in Goa away from the crowds and partying? Write about it on Tripoto and let the travellers here in on your secret.
Frequent Searches Leading To This Page:-
Best Tour Packages for Goa, Goa Tour Package for Couple, Best Travel Packages for Goa, Best Goa Trip Packages, Goa Holiday Tour Packages, Top Goa Packages for Family, Goa Honeymoon Packages from Delhi