There's a good reason why everybody knows somebody who has just holidayed in Goa. Be it the sandy beaches, historical churches or the upbeat markets showcasing a kaleidoscopic blend of Indian and Portuguese cultures, there are numerous ways to enjoy pint-sized Goa. And the diminutive state doesn't fail to impress anyone! Goa radiates the 60s Bohemian vibe like no other destination in India, but that in no way implies that it's just about beaches and trance parties. It's fairly easy to escape the tourist crowd and find your own paradise in the party capital of India and, and this is nowhere easier than at Alila Diwa Goa.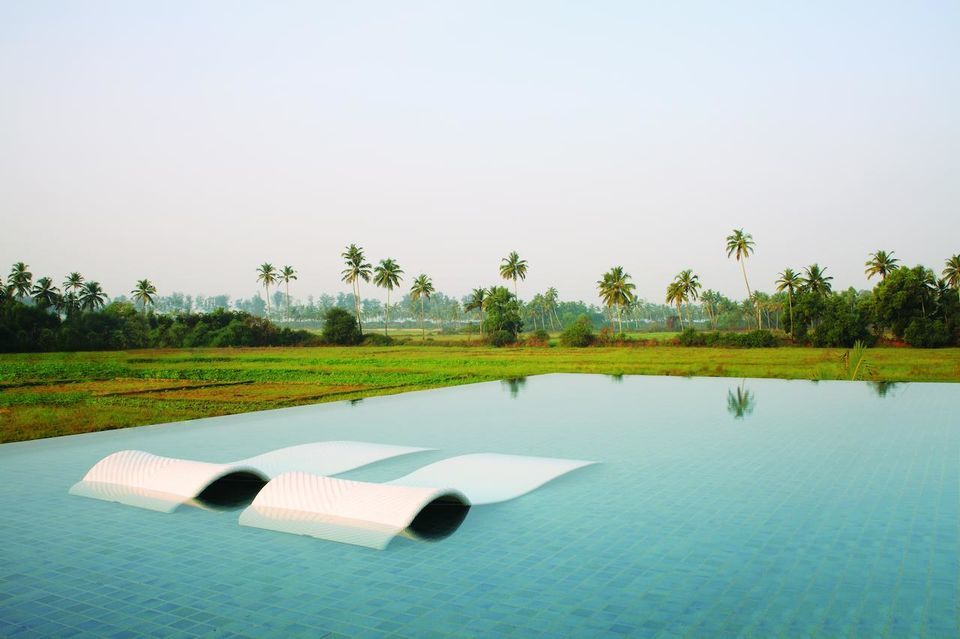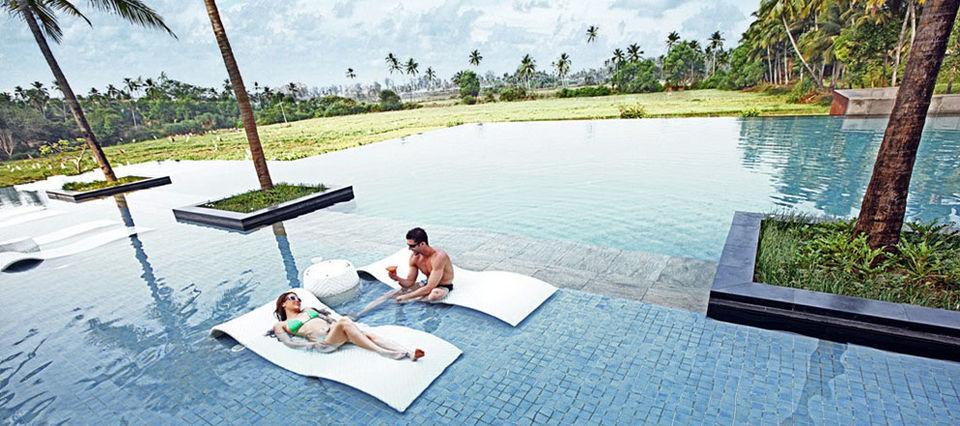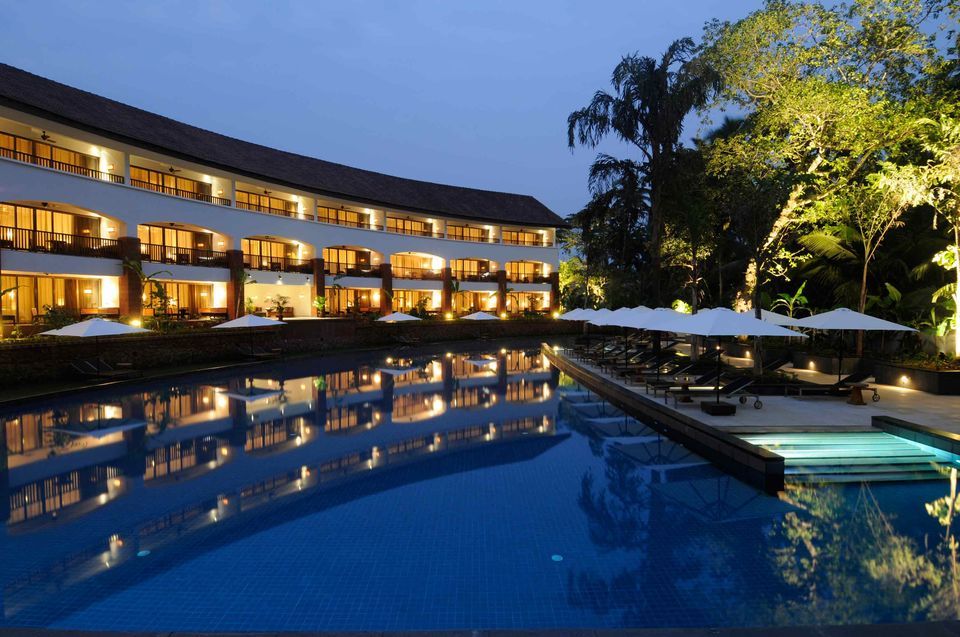 Lovers of the sea, which can be a family or a couple, ready for an unconventional and luxurious beach experience.
→ About Alila Diwa Goa
Alila, when translated from Sanskrit means 'surprise', which perfectly captures the true essence of this property. Each corner of this beautiful place has been designed by combining innovative architecture and crafted luxury. From endless views of verdant rice plantations and a beach not too far away, a stay at the property will leave you relaxed and happy.
Decorated with furniture in dark wood, there are about 153 spacious guest rooms at Alila Diwa Goa, each with a balcony and outdoor seating.
The Terrace Room at Alila Goa comes with elegantly furnished interiors and all modern comforts and conveniences. It also has a private balcony that overlooks the gardens and the ever-changing Goan skies.
Family Terrace Room: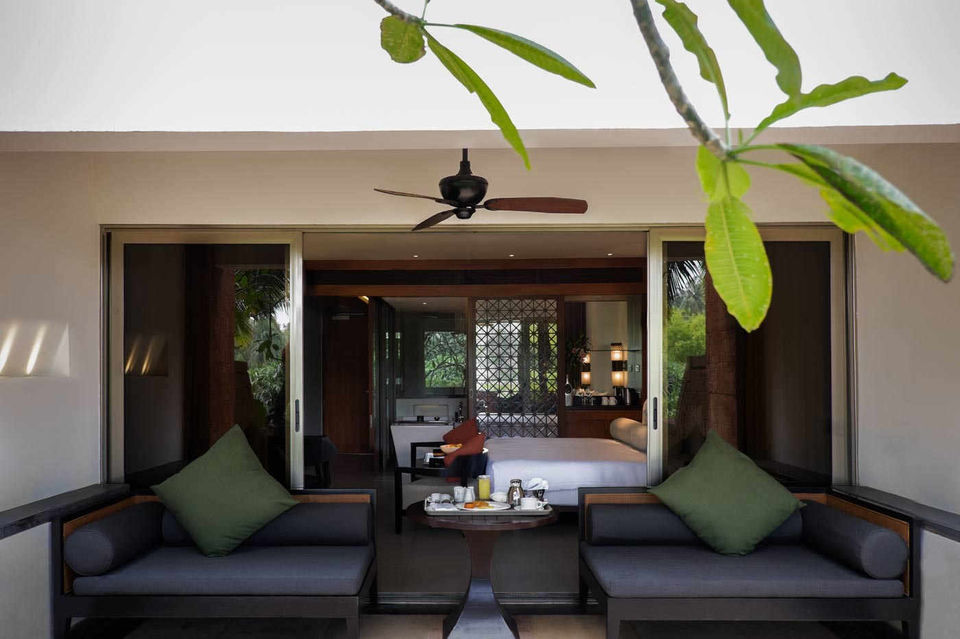 Perfect for a small family, each Family Terrace Room at Alila Diwa Goa opens to an outdoor garden patio where you can comfortably sit and relax in privacy. The Family Terrace Room offers an additional daybed and convenient access to the kids pool and club.
Loft Room:
The Loft Rooms are furnished in a contemporary wooden loft style at Alila Goa and have a large private balcony, from where you can enjoy endless views of swaying palm trees, cooled by the gentle ocean breeze.
Alila Suite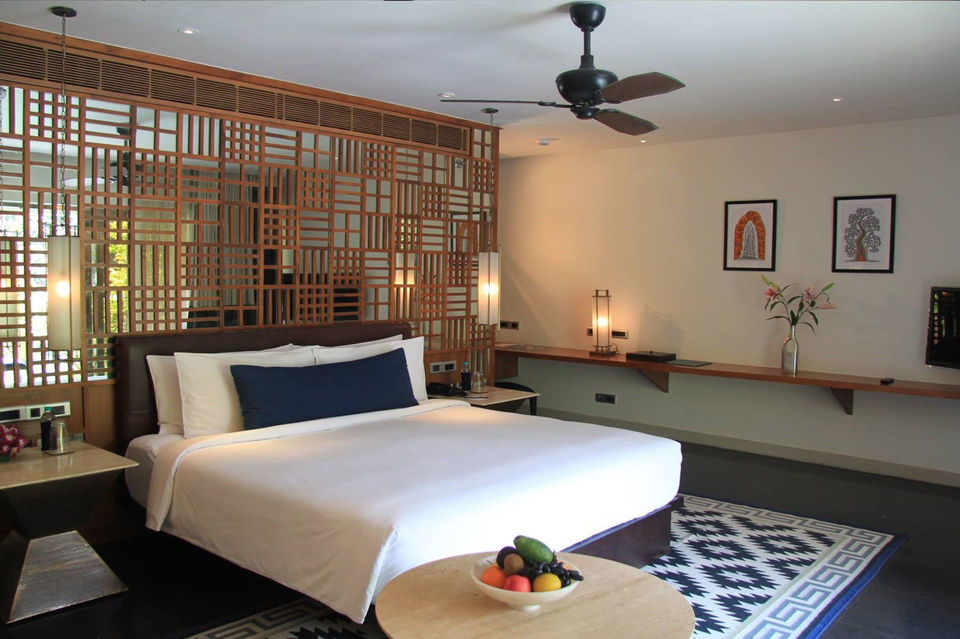 You will probably not find a better luxurious suite in the whole of South Goa. A perfect retreat for couples, the suite has a private balcony, an indulgent bath for two overlooking the tropical palm-fringed views at Alila Diwa Goa.
→ Food
There are four restaurants at Alila Diwa Goa. The Edge Bar, Spice Studio, The Bistro restaurant, Spice Studio and Vivo.
Edge Bar and Lounge:
Overlooking the blue waters of the infinity pool, Edge Bar and Lounge is a pool bar by day and a hip lounge by night. It is one of the best corners at Alila Goa if you want to relax and unwind.
Enjoy: An array of drinks and cocktails, along with exotic tapas.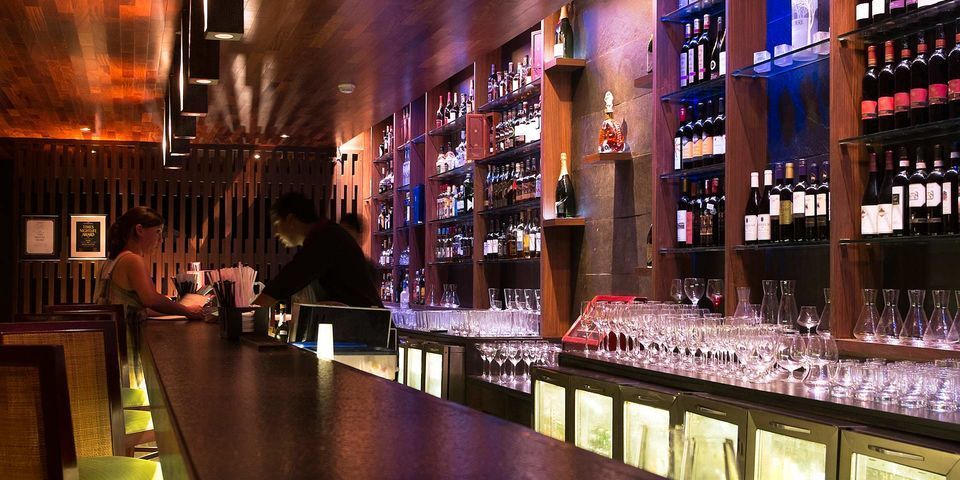 Spice Studio:
Spice Studio is Alila Goa's signature Indian restaurant set around a large banyan tree. The menu mainly features food from around the country, including a lavish Goan fare.
Enjoy: Regional cuisine from all around India.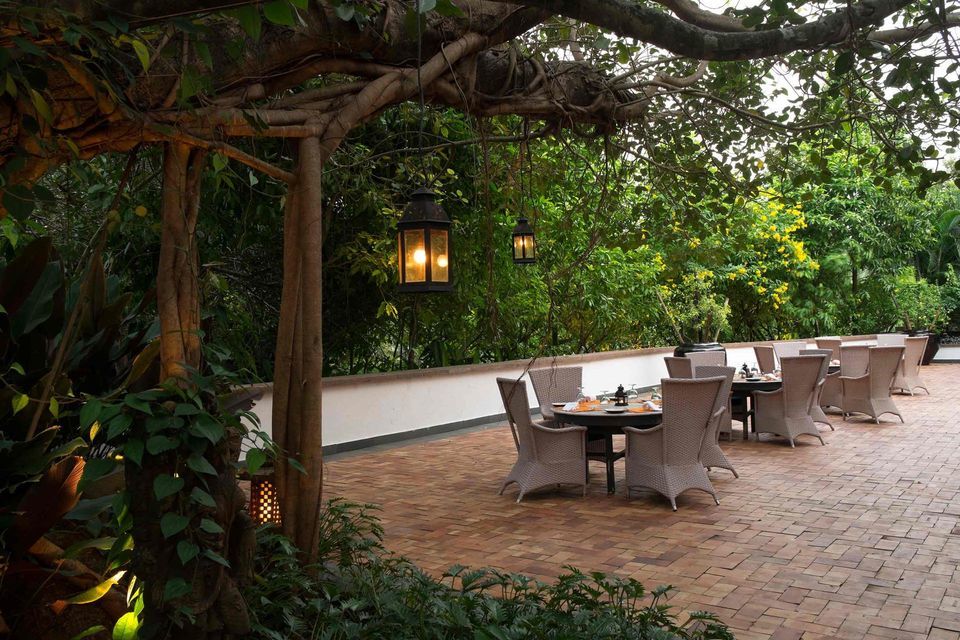 Bistro:
Located within the Diwa Club, Bistro is one of the best restaurants in Goa, known for its seasonal delicacies and personalised menu.
Enjoy: Mediterranean and middle eastern food.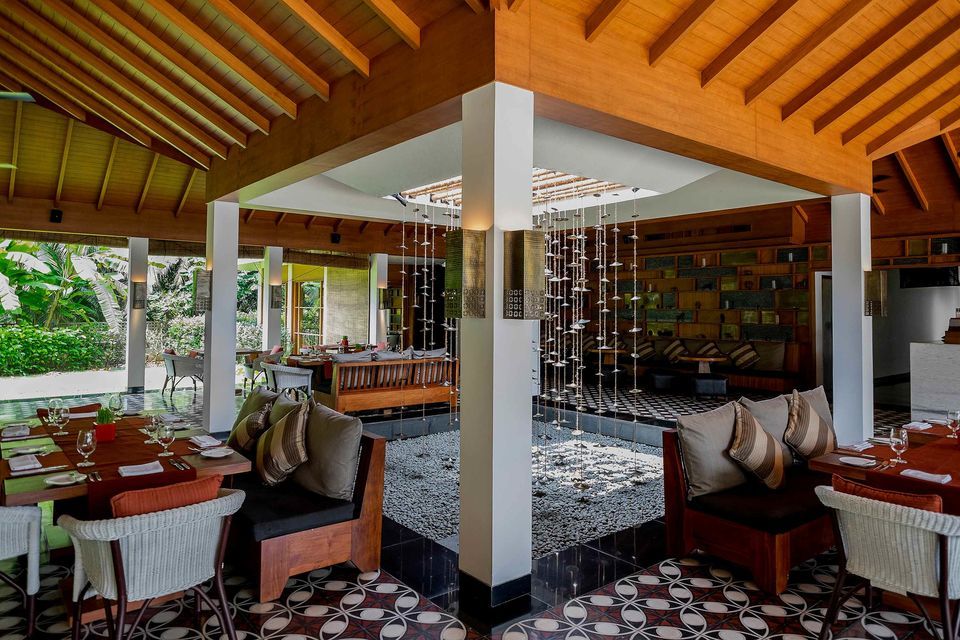 Vivo:
Overlooking the resort pool, Vivo offers all-day dining within its indoor and open-air spaces.
Enjoy: Oriental, Indian and continental food.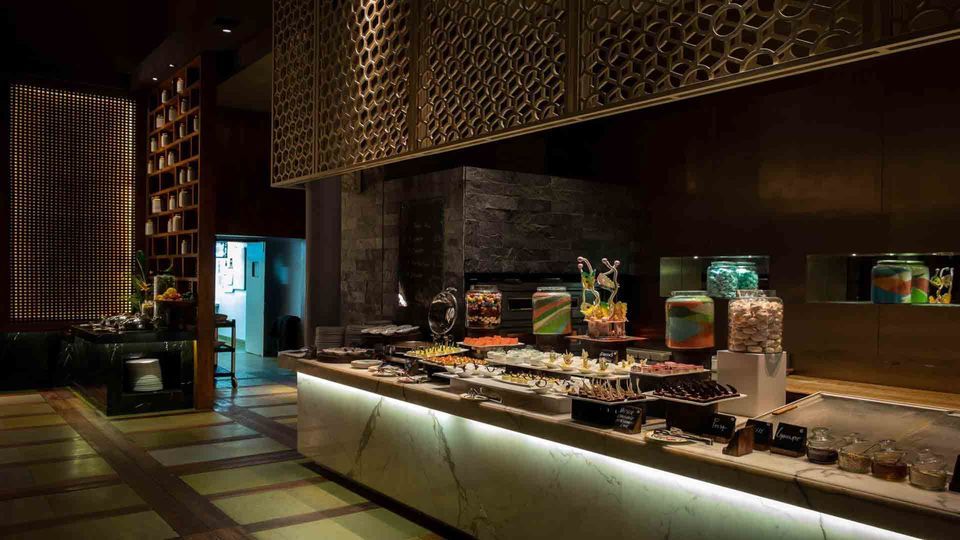 → Cost (excluding taxes and fees)
• Terrace Room: ₹13,360/night
• Family Terrace Room: ₹14,960/night
• Loft Room: ₹15,760/night
• Alila Suite: ₹25,200/night
→ Things to do around Alila Diwa Goa:
About 9km from Alila Diwa Goa, is the beautiful and second-largest sanctuary of Goa, Cotigao Wildlife Sanctuary. The sanctuary is known for its dense forest of tall trees and the wild inhabitants – frogs, snakes, monkeys, insects and exotic birds.
Away from the madness of usual Goan beaches, Palolem Beach is famous for its calm waters and silent parties. Palolem Beach has also been featured in the 2004 Hollywood hit, The Bourne Supremacy.
→ Getting to Alila Diwa Goa
By air: Alila Diwa Goa is a 20-minute drive from Dabolim International Airport.
By rail: The nearest railway station is 11 kilometres away from Alila Diwa Goa and located in Margaon. It takes around 30 minutes to reach the property from the station.
By road: You can reach Alila Diwa Goa via NH66 with the help of local buses and taxis.
If you've already been to Alila Diwa Goa or any other property like it, do share your experience on Tripoto and help 25 million fellow travellers choose their next vacation destination.
Be a part of ancient history at one of the largest and oldest forts in Goa spread around an impressive area of ​​nearly 1,80,000 square meters. The fort is a great place if you're looking to escape the crowds.
A World Heritage Site, the Bom Jesus Basilica contains the tomb and mortal remains of St Francis Xavier. The guides outside will show you the entire place for around ₹100.