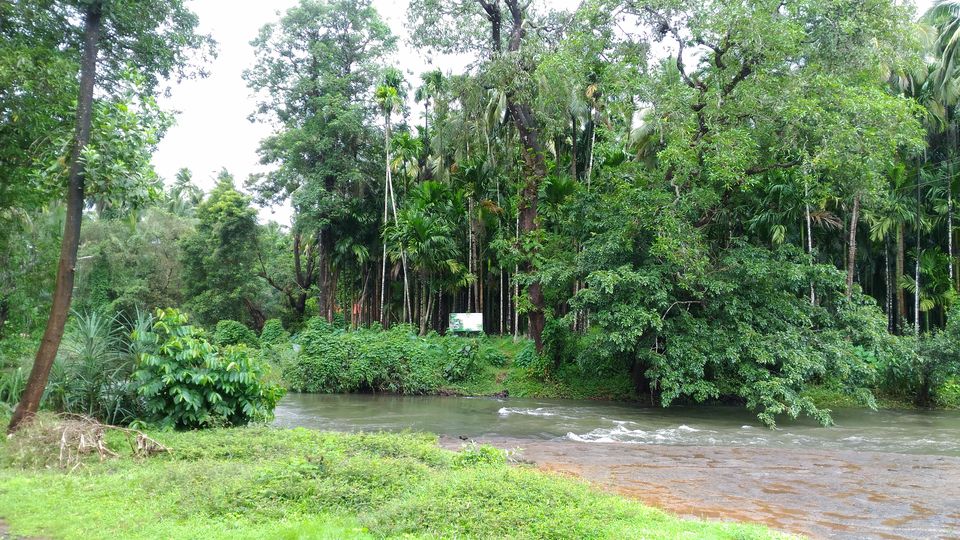 Travel often makes the traveller more intelligent and perceptive. I have discovered a change in the way I view places now. Another thing that has changed is what I look for on my trips. The more you explore, the more you will want to go after attractions which are not touristy, often tucked away in secret places, so you can be alone with your object of desire at that point of time. When I was in Goa earlier this year, I knew I would want to skip the beaches and beer-shacks for something more interesting.
I have visited Goa several times, my first few vacations being the customary beach trips to North Goa with friends or family. So, this time around, I decided to stay in the interiors, away from the sands and the sea. I realized for the first time that Goa is more than what it is hyped to be - it has a treasure trove of natural beauty. There are hills and forests and waterfalls to be enjoyed. And also a new way of life - not the beach-attire lifestyle that is shown on TV. Goan culture has an intriguing Portuguese influence which is evident in its architecture, cuisine and the susagade attitude of the people.
Follow The Palm Trees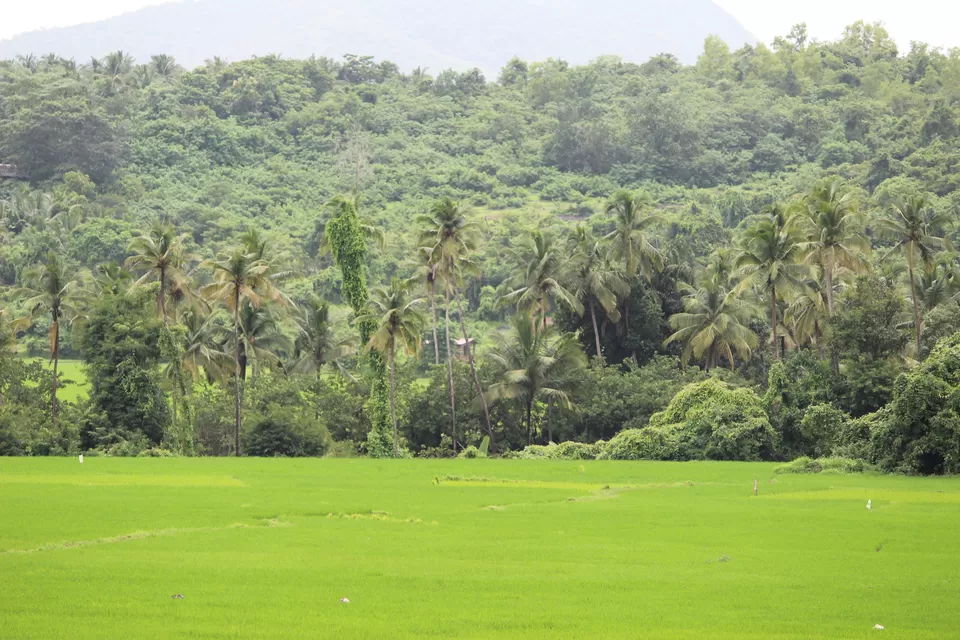 One thing that my mind kept going back to was the palm trees. They are everywhere! I decided to go on a road which took me to a lot of exposed land full of mounds of deep red earth. I learnt later that those areas are rich in iron, and illegal mining is rampant, causing a lot of deforestation. This quarrying is also polluting this part of Goa. I went further inroads to discover a still untouched part of the woods. This was Usgalimal!
Usgalimal is a hidden treasure in more aspects than one. It is a bit of a drive, and it's quite easy to lose your way, as even Google Maps gets the route wrong. You will have to ask the locals (if you are lucky enough to spot any) to guide you to the site of the ancient rock carvings. Not a lot of people know about this though. I had to ask around a bit to find a local who actually knew about this wonder. Location aside, I will soon tell you why Usgalimal is a treasure in our times.
The Bucolic Life
I crossed a stream, hopped over some twigs, and suddenly found myself in a different world. This part looked like it was hidden from the rest of Goa. The fields were green, removed from the polluted areas of illegal mining, and the noise of the trucks. There were spice farms within eyeshot and half a dozen cows grazing in the rare rain-free afternoon. There was also the gushing sound of a river - Kushavati. Amidst all of this, I saw another treasure - ancient petroglyphs!
Carvings That Are Thousands Of Years Old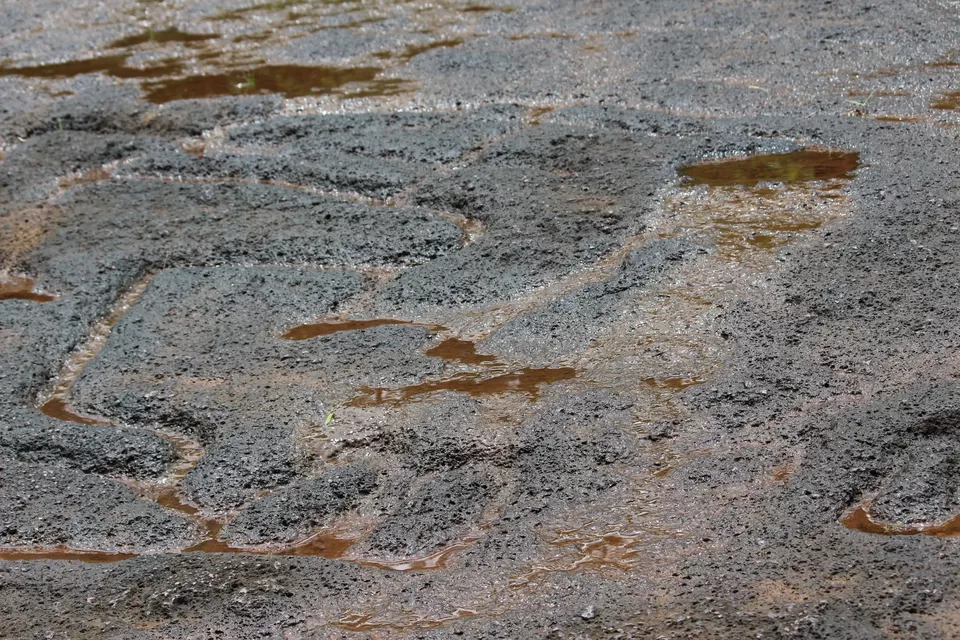 It had to pinch myself to be convinced I wasn't dreaming, and was actually standing on rock carvings that are several thousand years old! Carbon dating estimates that these petroglyphs could be anywhere between 10,000 and 30,000 years old. What is astounding is the fact that these engravings are still intact. One would imagine a lot of erosion in this area, thanks to a river and the rains. But you can still distinctly identify what each carving is all about.
Many Years Ago...
Usgalimal falls in the Rivona region, and it's quite a green one! The biodiversity here is rich with a lot of tropical flora and avifauna. If you have a petroglyph expert with you, or even an archaeologist, you will be able to decipher the message contained in every carving on these rocks. These are man-made, and tell stories of animals, births, hunting, and a lot more.
What Every Rock Says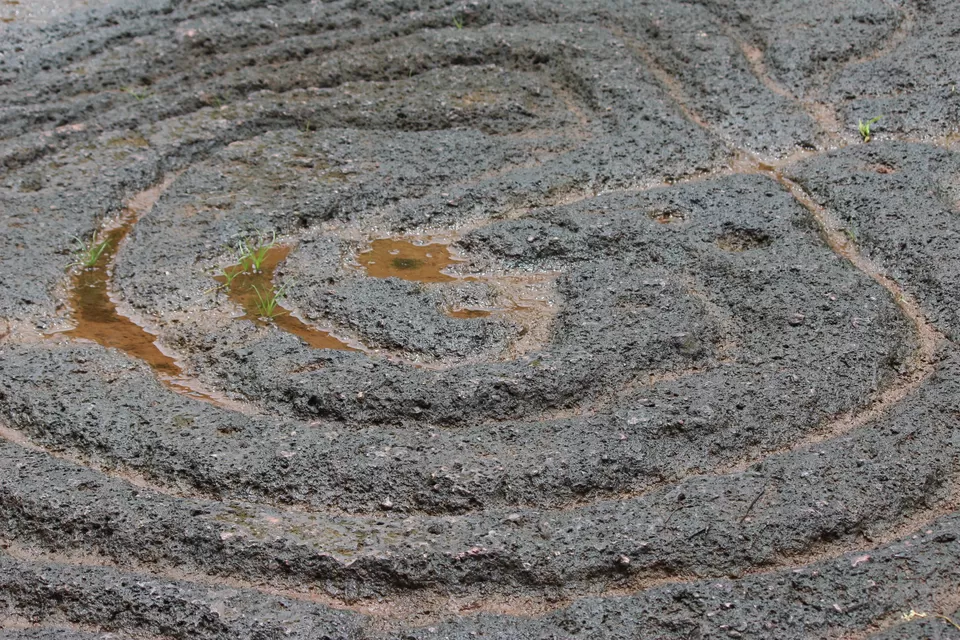 I could see elephants, bulls and cows, prominent in most of the carvings. I clearly remember a beautifully depicted engraving of a pregnant cow - a calf carved inside the carving of the mother. There were also stick figures depicting humans on a hunt. Then another, with a group of men hanging their catch upside down on a wooden pole and cooking the carcass on fire. Trying to read the stories of these men of another time can make you lose track of your own time.
Sunset At Usgalimal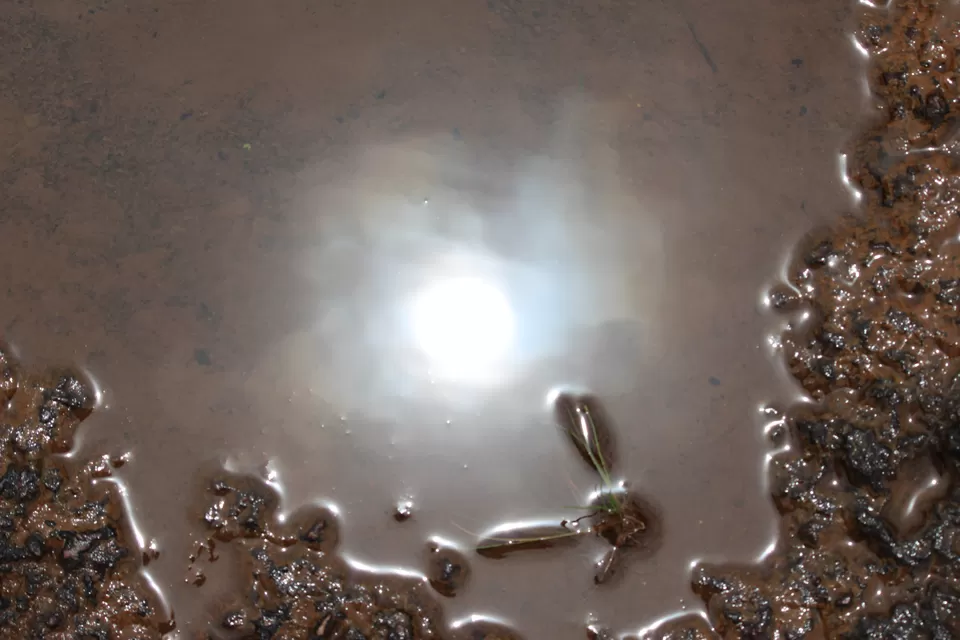 I wondered if I would encounter a wild elephant standing there in the middle of nowhere. If those men could draw tuskers, there sure would be some mammoths lurking in the forest. I knew I had to make my way back to the car and head back to my homestay before the sun set and I lost my way. I took one long glance at the neat row of uneven trees - palms bending under the weight of the coconuts hanging from them, bushes and shrubs taking up most of the space around the palm trees, and the grass, growing wildly without any human to trim their errant leaves. And then, there was Kushavati - flowing like she did not care. She had seen so many years go by, her force changing with the changing seasons, but never coming to a standstill.
Picture Perfect Timing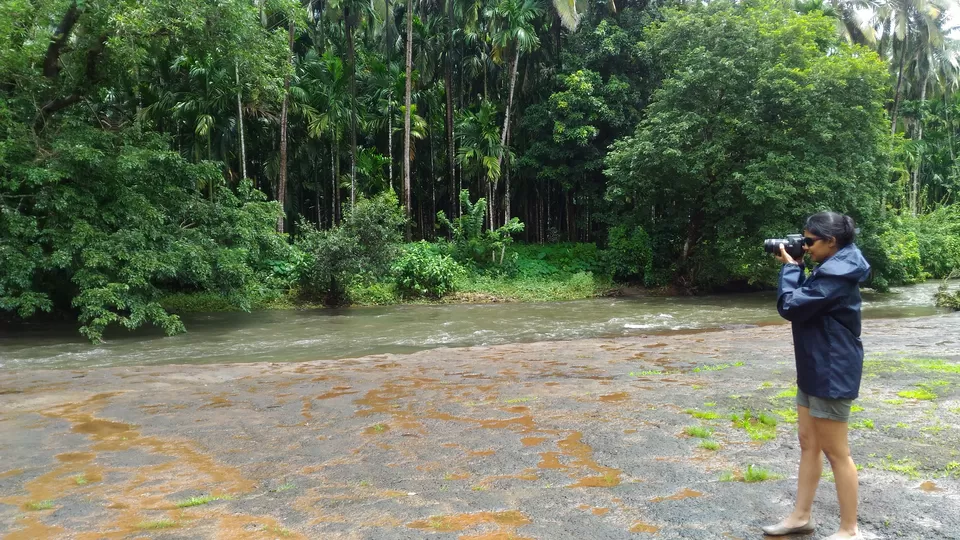 Hardly any tourist guide will tell you about Usgalimal or the ancient rock carvings. But if you have the spirit of a true explorer, you will drive away from the beaches and the Portuguese mansions, and even the paddy fields, to be alone in a place that makes you time-travel. You could plan your trip in the summer or winter when the rains won't make things muddy for you. But my experience tells me the best time is monsoon when the rainwater fills up the troughs of the carvings, making the petroglyphs come alive. All you need is a raincoat to keep yourself from getting drenched. You won't regret your decision! ;-)
Discover more offbeat travel ideas on my travel blog - Oindrila Goes Footloose. Do follow my journeys on Instagram, Twitter and Facebook!
Frequent Searches Leading To This Page:-
Best Tour Packages for Goa, Goa Tour Package for Couple, Best Travel Packages for Goa, Best Goa Trip Packages, Goa Holiday Tour Packages, Top Goa Packages for Family, Goa Honeymoon Packages from Delhi