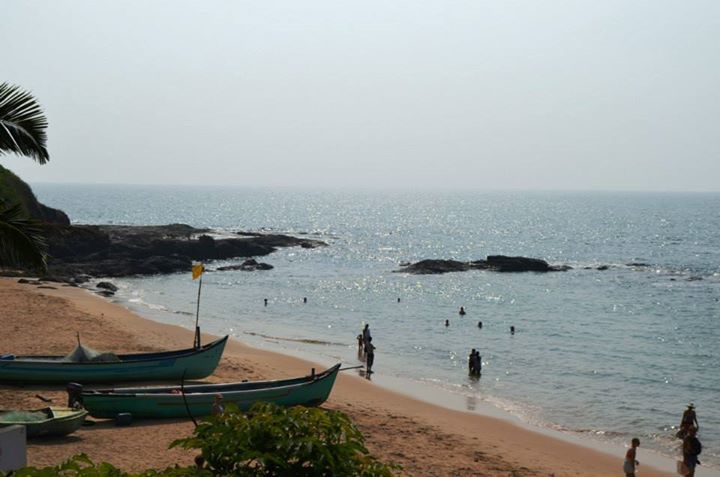 So you land perfectly, adrenaline rushing through you like a kid on hormones and wanting to be everywhere and anywhere and you want to do all those things which you've only heard about from others. BUT the only problem is you know nothing and are zero on the I-should-have-planned-this department! This overview is basically for all people like you, guiding you through the must-see and must-visit places in Goa.
P.S No I have not mentioned the spice plantations or the must-see church in here.
So take out a pen and paper and jot this down or maybe just take a screenshot of this giving the technologically advanced world we live in.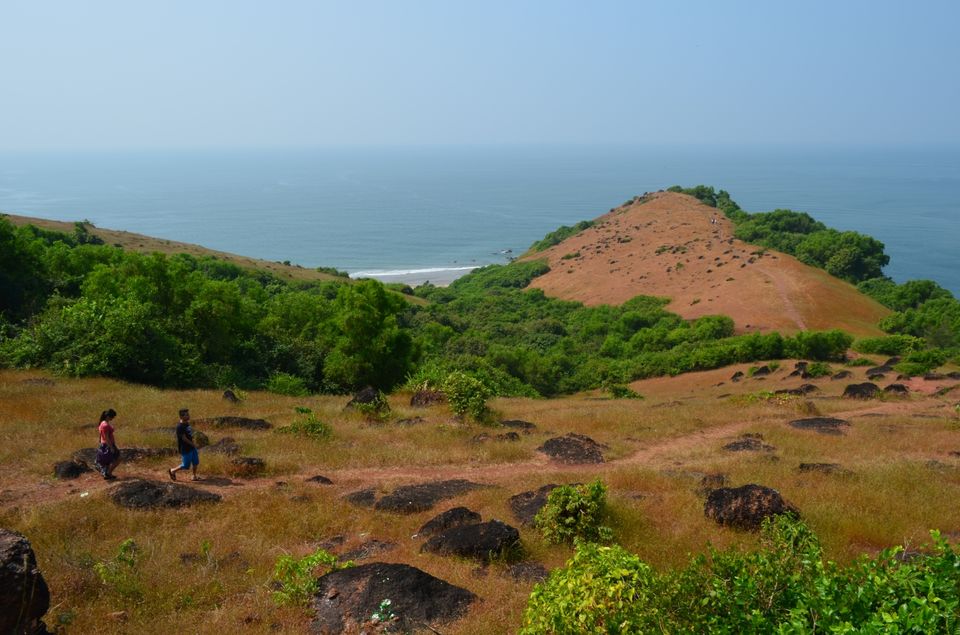 Yes it is the Dil Chahta Hai movie scene come true but then there is more to this fort than just that. Go to the opposite side of it rather than where all the crowd is going and then you will come across this scenic beauty. And if you have that Adventure bug in you, you will be engendered to walk till that last point you see and witness what it has to show you. Trust me, the excitement is worth it.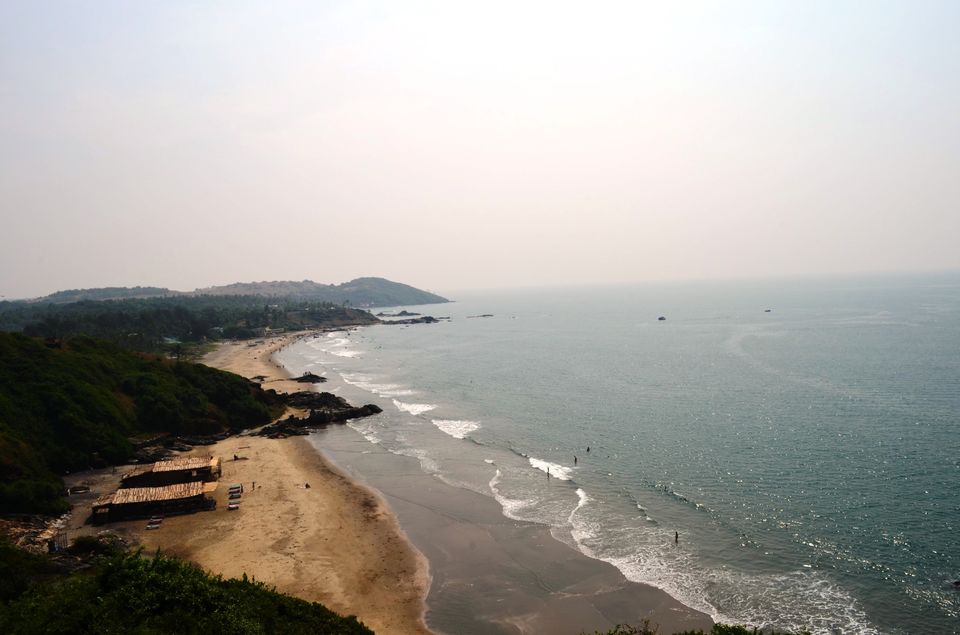 These are the views that await you after the worth-it walking of 20-25 minutes. That point, once you reach the end of the cliff and a breathtaking view of the endless glistening ocean and sound of nature...it all is just startling.
2. BRITTO'S, Baga Beach
Well this is one place where I honestly like going both in day as well as in the night. But going here in night is more for the romantically inclined people as it has that charm to it. Go to this place for the amazing view as it is bang on the Baga Beach, for the amazing food (lasagna, fish curry, calamari, prawns, crabs, chicken in wine sauce, non-veg platter, veg platter are my suggestions), their hospitality and their desserts are to die for! Brittos is one place where I have had one of the best cheesecakes, right amount of sweet and creaminess filling your mouth with a rich definitive flavour! Go here to witness the beautiful sunset and after that go for your night shenanigans (read further for options on that).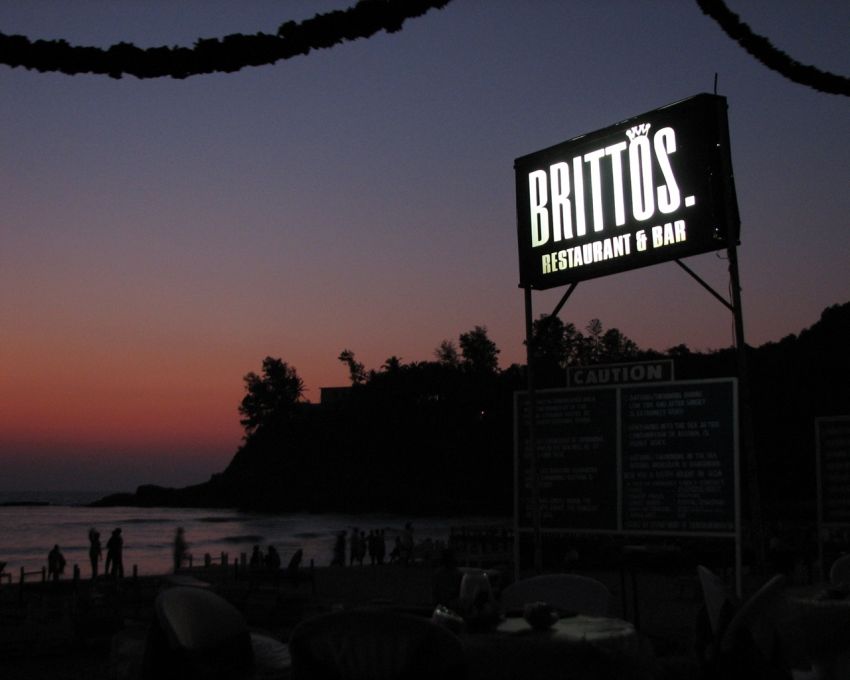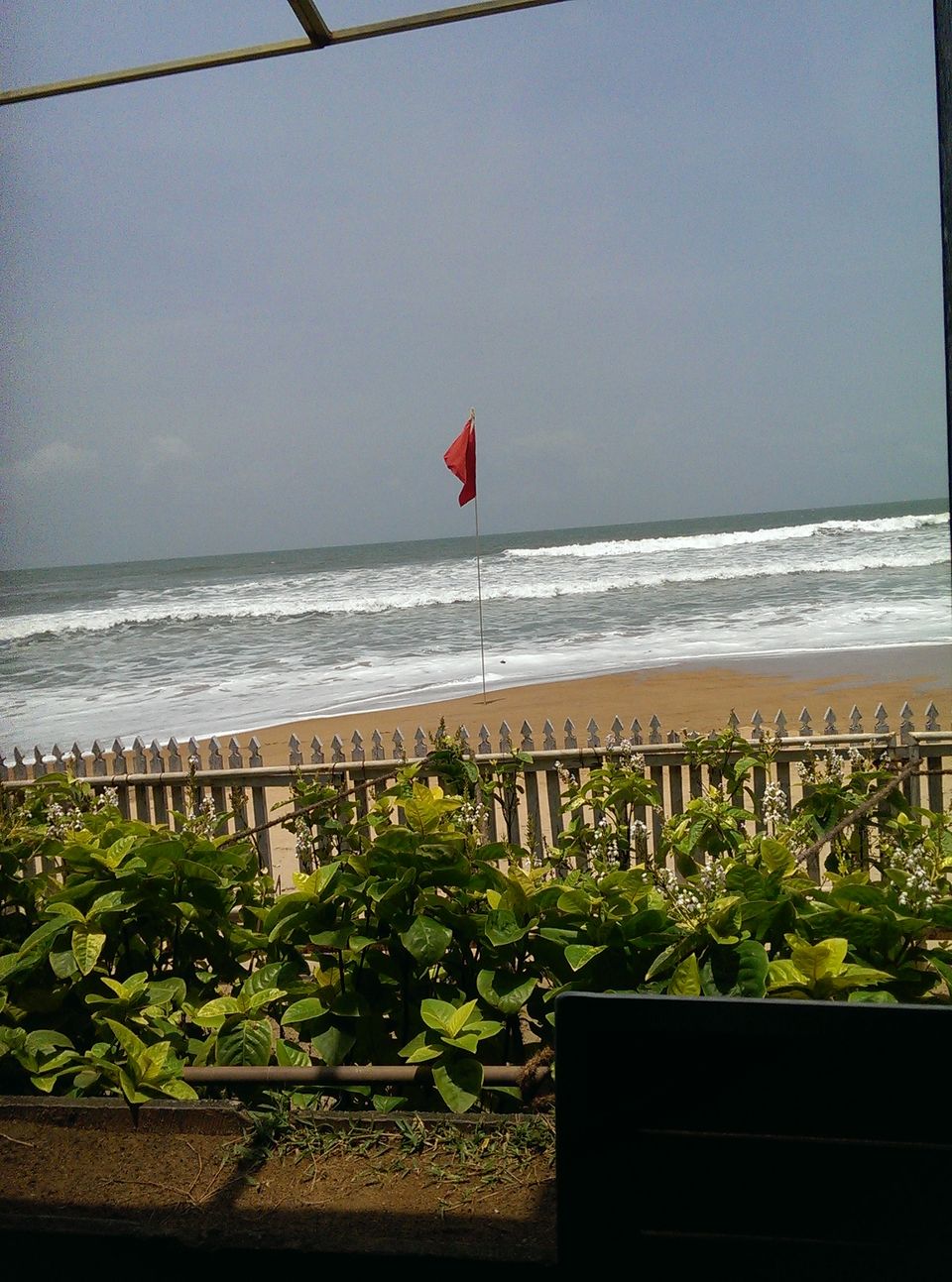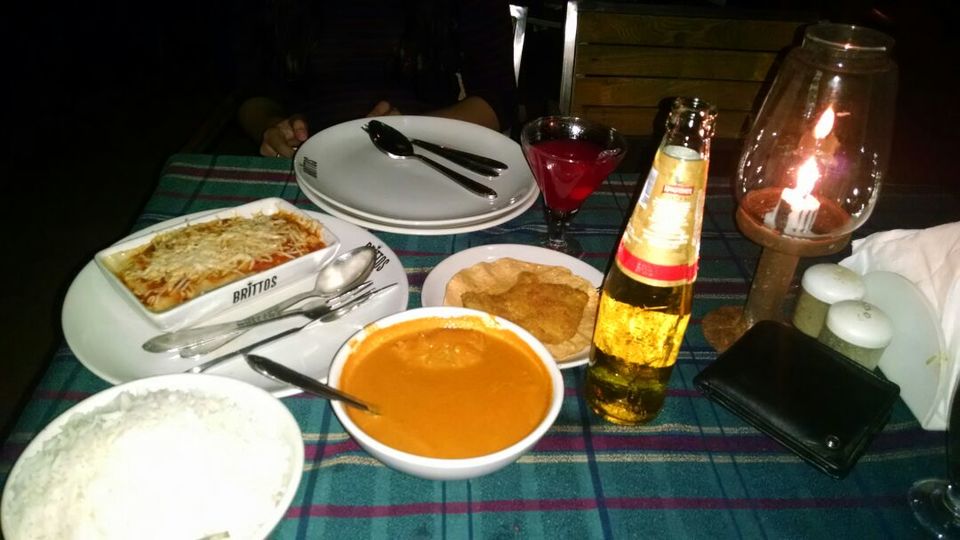 3. MAMBOS/ CAPE TOWN CAFE, Titos Lane, Baga
If you are looking for combination of Drinks and Dance a.k.a dancing the night away being drunk with nobody caring or judging you on those moves! Head to either Mambos or Cape town cafe! They have some amazing line ups during the weekends, come with a nominal entry fee and the alcohol is little expensive giving into the drop down chillar prices in Goa, but its worth it. It is not rare that you are just strolling about in Titos lane and some lad comes up to you and hands you a pamphlet stating "Some DJ party in Mambos with free drinks for ladies", so yes yaaay for the girls out there and well sorry boys! So much for equality!! Anyhow, grab on those passes, get your dancing shoes on and go to the destination and party the night away.
While Cape town is more on the DJ front with letting people go crazy and having their own fun, Mambos is a people-pleaser. They have aerial shows, belly dancing and what not. Must go!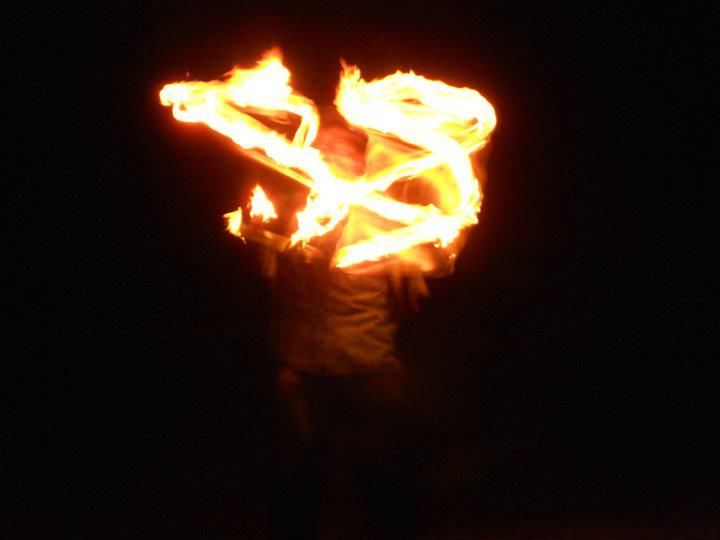 4. FISHERMAN'S COVE, Candolim
This place was like a fresh new addition to my many Goa dairies. One night when me and my friend were super hungry, strolling on the lanes of North Goa looking for a good crowded place, we came around Fisherman's cove. Bustling with people and right on the Candolim-Aguada road and amazing music (you can even sing if you are confident with your singing talent or maybe drunk enough to not care). The food is really delicious in here, serving some good Goan delicacies. Also, the staff is really humble and jovial. Go here for good food, laid back attitude, good-humoured people and soothing music.
5. MARTINS CORNER
This one is situated in South Goa and if you miss this place while you are in Goa, you have missed the best Goan food to gorge upon!! This place serves the best Goan delicacies which are a must try. A bit tricky to locate, but thanks to Google map and little help by calling them up you will reach here just fine! Set in a small corner, bustling with yellow walls white interiors, its an eye catcher. There is one whole wall dedicated to all the celebrities who have been here...and it is one of the favourite restaurants of Sachin Tendulkar (you will see that once you go here). Order the Kaali mirch Chicken, the buttered prawns and Fish fingers if you are a non-veg lover. Not to expensive on the pocket, this place is perfect for a nice lunch enjoying a scrumptious meal with goan songs in backdrop.
VIEW! SUNSET! WINE! and mini Greece! This place is my personal favourite! It is just soo quite, calm and pretty. Has the best sunset view. Blue and White adorning just make it look like mini Greece, thus so does the food. Located on a quite corner of ozran, it is not much difficult to find. Order a nice cheesy dish, your favourite glass of wine and just take in the view from this place. Perfect for a dinner and a quite get together, don't expect mad rush in here.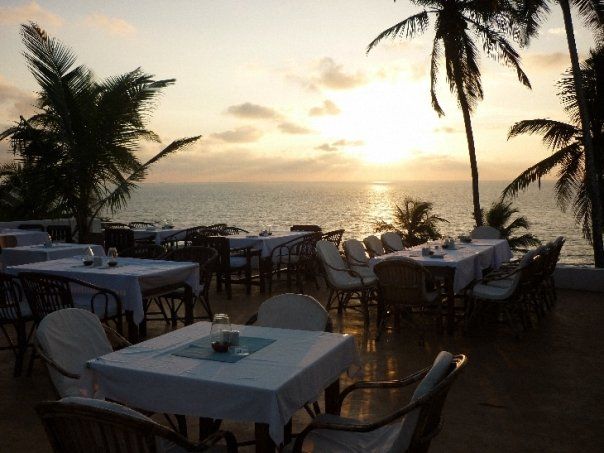 7. CURLIES, Anjuna Beach
As rightly it is said, save the best for the last! This place is undoubtedly one of the best places of Goa. Earlier not many people knew of this place but now its on the top of the list. Imagine a beach side, with just two shacks, minimal crowd and isolation. Great food, great crowd, great drinks (obviously) and great music. That is Curlies. This place is amazing in the Day and awesomely-amazing in Night. It has the best crowd, bustling with energy, and the place is tripping with beats and music. Have shots, get drunk, dance the night away and then hit the beach by 2am and sit on the beach, soak your feet in the soft sand, listen to the waves and enjoy the moonlight...and slowly drift to soberness. That is what my routine is whenever I go to Curlies. Located on the Anjuna Beach, it is very near to where the Anjuna Flea market is set up...you have to park your vehicle at one point and then walk for 5-6 minutes on a weird path but trust me it is worth it once you see the beach and the Rustic isolated shack, honestly, its a step towards happiness (read drunkenness).
I love it for the fact that you will not find it crowded like the many other places of Goa...Pizzas are a must try and so is the crab.
Do not miss this place for anything.