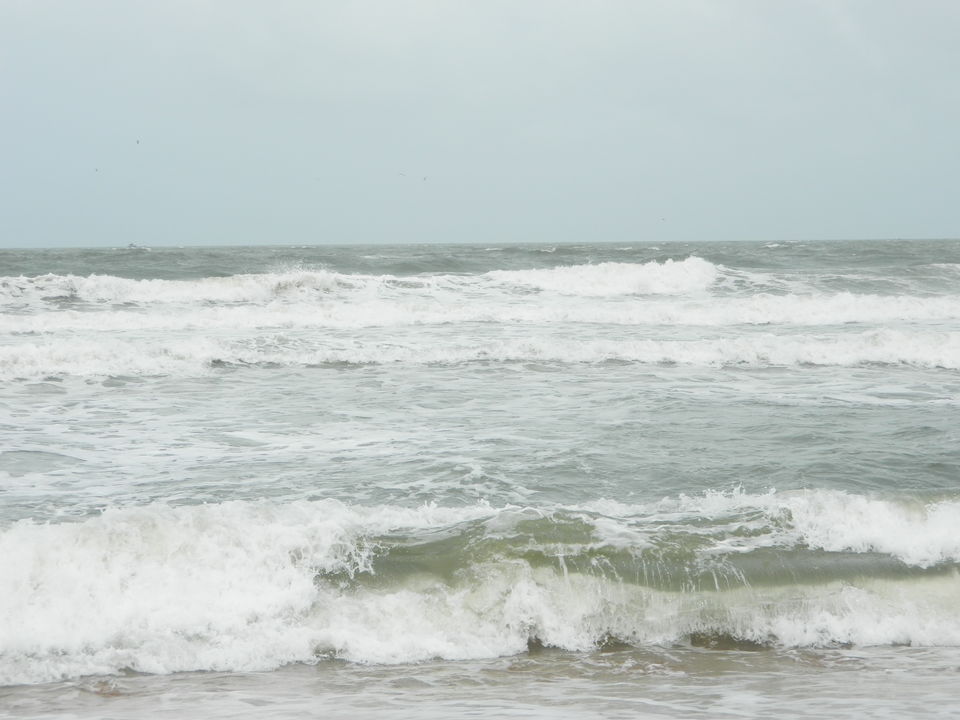 Independence day on Monday. I don't know if I was more excited about "Independence day" or Holiday on Monday. A very long weekend to spend some quality time with myself and friends of course.

I started planning for the long before which was totally not needed. But every time when I plan I don't want to miss a single thing of the place where I am going.
The first thing to make a plan of a trip is to decide which place we want to go. And this time I didn't thought twice. The first place came to my mind was Goa. When I first told my friends I am planning for Goa the first reaction was ," girl, did you forget its monsoon?" We all know Goa is in coastal area and most of Goa's rainfall is received through the monsoon which is mainly the time of July to September.
When one thinks of Goa the first thing comes in mind is beach. But there are lot more to this in this beautiful little state . And the monsoon season is just perfect to discover that.
So somehow I convinced my few close travel buddies that this monsoon we are discovering "The Goa"…!!!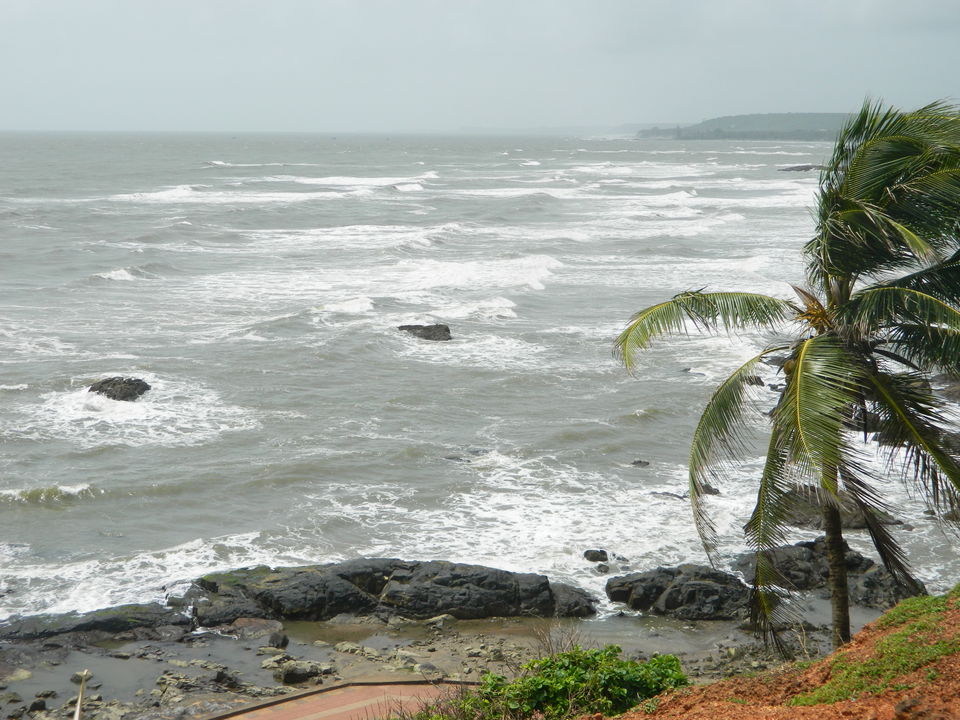 After a very exhausting week in office we wanted to relax more on this trip. So we decided to take a bus not a car. Driving a car for this long journey is really hectic ( Bangalore to Goa - 560km). One can take the flight also but I personally like long road trips. A very long journey with close friends , good music, what else anyone need for relaxation.
We started our journey on 12th Aug night from Bangalore. I think not only us, the whole Bangalore was leaving the city for this weekend. It took us 4 hours to just leave the city and reach the highway, and we reached Panaji by 10 o'clock next morning. The weather was really beautiful. It was raining very little and it was very soothing. I always love the smell of the wet mud. It was sometime cloudy, sometime sunny and when you start to feel that it is not going to rain today just after that second it starts to raining like dogs and cats. I loved that weather.
We already had our reservations near Calangute beach. The best part of visiting Goa in monsoon that you find everything cheap. I booked a room for 3 days and it cost me just 3000 Rs. Our hotel was just in 2 minute walking distance from Calangute beach. For the first day we just spent our time on the beach.
There is something really special and magical about Goa in Monsoon. Monsoon is known as the off season here. So it is like Goa is also taking a break from busy tourist season. You can enjoy the beautiful rain by just sitting on the beach, or just take a romantic walk beside the beach. If relaxation is on your mind you can enjoy the rain from the balcony with some lovely music.
In monsoon the beaches are very calm … Enjoy a relaxed walk by the beach while it rains.
The best part of Goa in monsoon is that you can see a very different side of it. If you have adventure in your mind then hike up to Chapora fort and watch the beautiful see in the rain.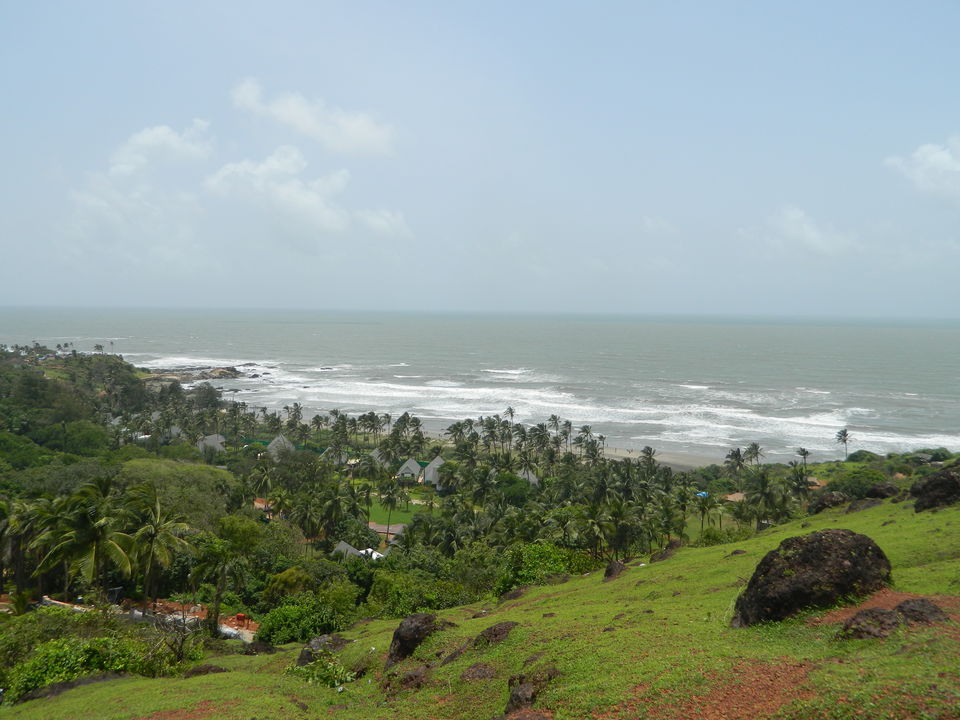 The very next day, we decided to walk through the city and know much more about the people there. We met some beautiful local people who told us about the unknown facts of the city.. We spent our whole day with them near beach, had some local sea food, it was delicious.
One more tip about Goa in monsoon- try to avoid to have food from the small stalls near beach. If you want to have good sea food go for some good restaurants.
We wanted to cover North Goa in One day so we took an auto. Everybody in Goa travels by bikes or hired cars. We found a very nice uncle who told us he will take us to all the places we know and the places we don't. so we took his auto and started our day2 journey. He took us to all the famous places like: Baga beach, Anjuna Beach, Chapora Fort, Vagator beach etc . The best part was he was taking us by the local roads of Goa villages. We could see lots of beautiful little houses with beautiful people.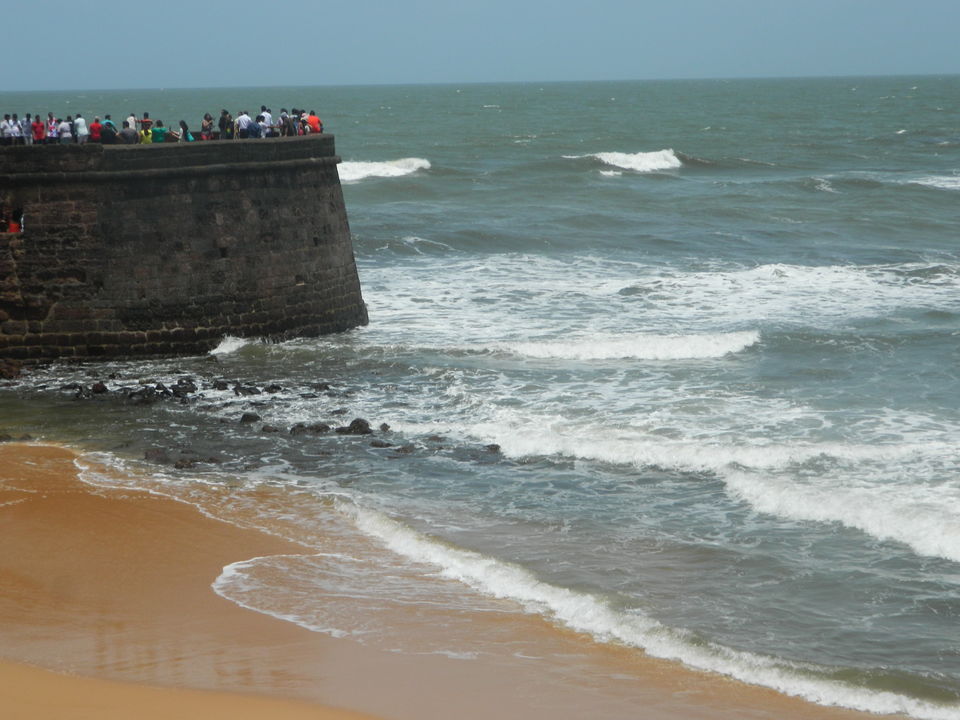 The best part of this journey was we could see the different Goa this time. We could connect with local people, we had their home made foods which van beat any big restaurant.
Monsoon is so far the best season for party lovers also. The places like Tito's and Mambo's that you usually need to queue up to enter are now free of the crowds. You can enjoy karaoke or live music at the end of your day..
One of the most important places to visit in monsoon are waterfalls. Goa's iconic Dudhsagar falls located in the Mollem National Park is the must visit during monsoon when the waters are in full flow.. Trekking is a very popular activity at the Dudhsagar.
The last day we visited old Goa. Old Goa is historical city in North Goa district. There are some beautiful places in Old Goa like: Badilica of Bom Jesus , Se Cathedral, Church of St Cajetan etc. If you are a history lover this place is best for you.. Before finishing our journey we visited Aguda fort, Sequerium Fort two beautiful places.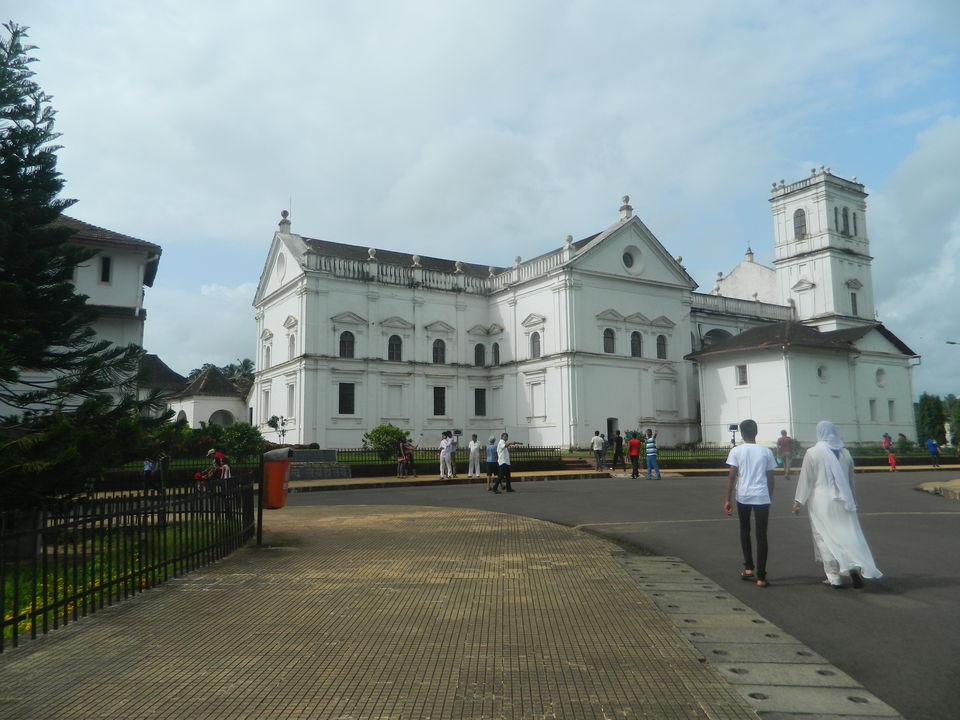 In this blog I shared my experience about Goa in monsoon. Obviously I cant not describe all the feelings about this place in words. But yes I can say everyone should visit Goa at least for once in Monsoon ….
Travel with me here: travelwithjoyee.wordpress.com