Hello friends,
Winter is on its way and in a few days, we will enter the Winter season. Thankfully, I am not afraid of the long nights and White Walkers strolling through our city, lol. Every time I talk about winter, I picture the White Walkers along with the Night King. Imagine for a second, if the White Walkers were not fictional but very alive (or zombie alive) and marching from the north, where would you run to? Wanna know my answer, I would run straight to Goa, the city that witnesses the most gorgeous parties. Before they march down to Goa, I will go full party mode on the beach side and after, I will probably wait for them to leave by going into the water (they can't swim right). This is the cleverest I can get. Jokes apart, this is the indeed the best time to visit Goa. During the winter months people visit Goa in flocks and if you are even late by a nanosecond, you might miss the chance. The flights and the hotels get all pre-booked so, you should plan it few weeks before going.
Now, if you are planning to trot Goa anytime soon, then you have landed yourself to the right place. As the title suggests, I will be telling you 7 reasons to go for vacation rentals rather than hotels when you are in Goa. You must be thinking why not hotels? Well keep reading on and you will know. After you finish reading, I am sure you are going to go on a holiday rental search and in the next few weeks, you will find yourself enjoying by the beachside. Yes, the reasons are that compelling.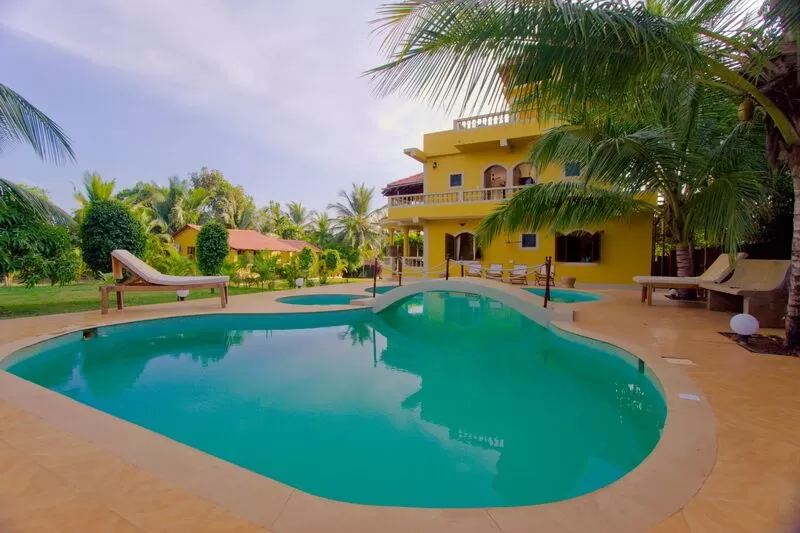 1. No chaos of searching and booking hotels
The first thing that we ever do before we plan a trip is searching hotels. And to our dismay, in a season when tourists are already rushing to your travel destination, it becomes immensely hard to look out for the right hotel. Not to mention, other people might have planned the trip months back and they might have booked the best hotels. So by the time, you start your planning, all the best rooms in the best hotels are gone. What you are left with is leftovers. In a situation like this, you would want to postpone the trip until the next year or just push it for a few more months. Now, nobody knows what's the next year is going to bring onboard. What you have right now, may not be there for the next year.
This is where the vacation rentals come around. Vacation rentals are still not a huge thing in India, though it is evolving rapidly. Most of the people don't even know the concept and idea behind this. Still, a majority of holiday homes witness a greater number of foreign clients than Indians. This is mostly because people don't wanna dig around and are too lazy to look out for other options. When in reality, it is easier to book a perfect holiday home at a lower price than a hotel room. You can also go for luxury villas in Goa and enjoy the facilities of a millionaire for a few days.
In case you are new to this concept, you can try checking out Goa Villa Estate. Goa Villa Estate is one of the best brokerage companies which happens to have luxury villas in the most pristine parts of Goa. These villas are as spectacular as the beachside view. They also provide beautiful and well-equipped holiday rentals in these villas. One thing I can tell you for sure is that you will have a beautiful experience that will stay till eternity with Goa Villa Estate.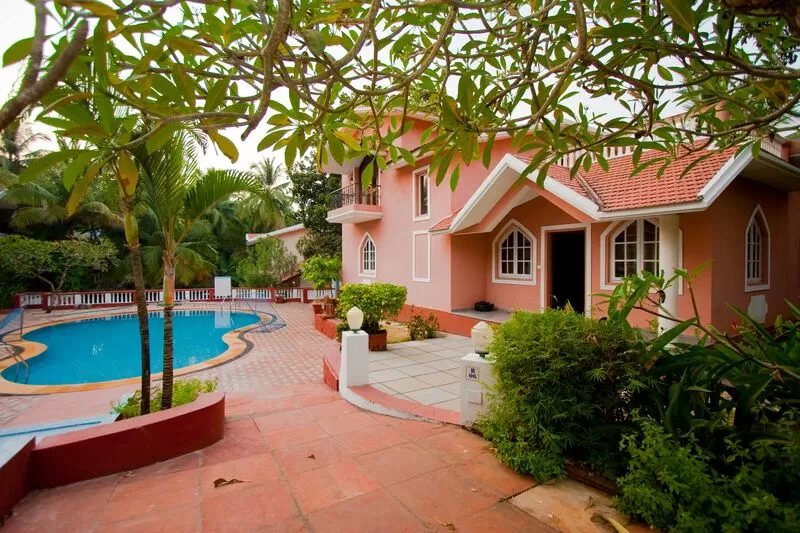 2. Choose the vacation rentals on your terms
Unlike hotels, you have full control over choosing the amenities. You can choose the location and get rid of the noisy neighbors that come complimentary with the hotel services. You can choose whether you want a fridge or want to make food on your own. You can choose from a wide variety of other facilities. The best part is that you only pay for the services you rent for. You can just enjoy and have fun on our own terms.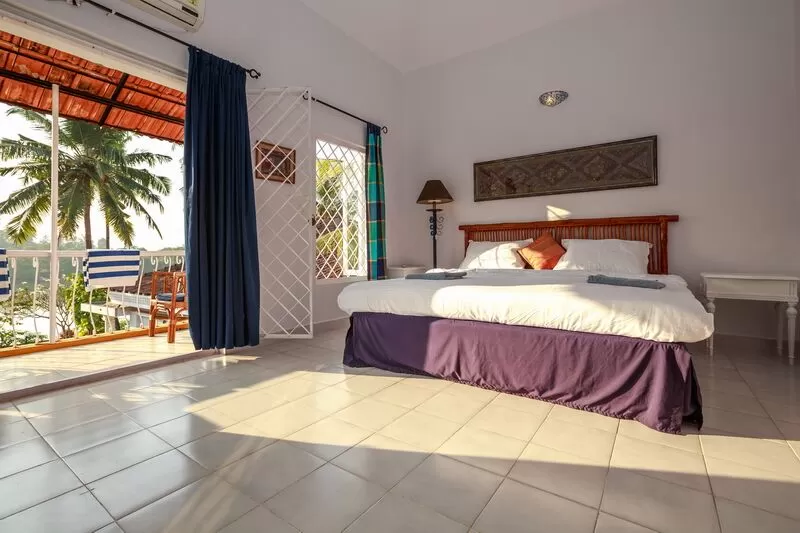 3. Save money
Holiday rentals are comparatively cheaper than hotels with similar facilities. This is mostly because, in hotels, you have a whole house-keeping staff for even the smallest of the jobs. With every service comes the extra cost of the staff members. On the other hand, if you plan to cook your own meal, you save a lot of money on the chef services. Holiday homes are budget-friendly and make sure that you get to have all the fun in the world without burning a hole in your pocket.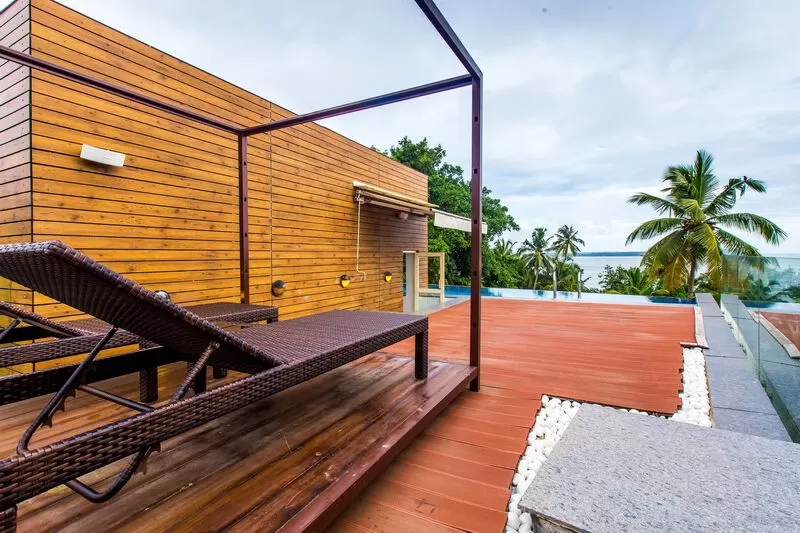 4. Full control over privacy
Whenever we plan a trip, we always look out for a little bit of privacy. Have you ever went to a resort and waited for long hours, just to get a dip in the swimming pool without a hundred eyes noticing you? I must say that we girls, definitely shy away from having a great pool time. Now imagine a holiday home with a private swimming pool, where you can go any time of the day, have fun activities or even sit by the poolside without worrying about crazy stalkers. This is the kind of comfort that comes with only a holiday home.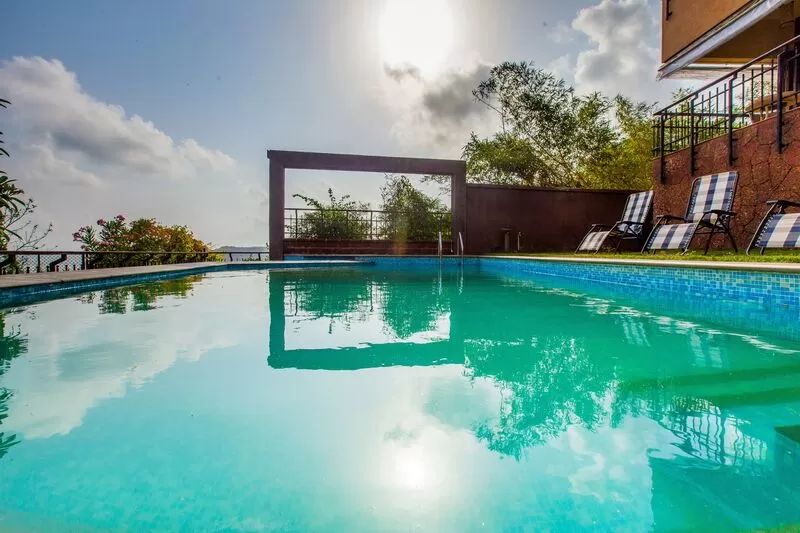 5. No fuss over parking spaces
Holiday homes are just like homes and you literally do not have to fight for petty little things like parking space. Now most hotels have dedicated parking space, but during the tourist season, most of the parking space gets occupied on first come first serve basis. And you end up parking your vehicles outside the hotel premises amidst all the chaos. If you switch to holiday homes, you will get your own dedicated parking space no matter what. No hassle, no chaos just immense satisfaction, and peace.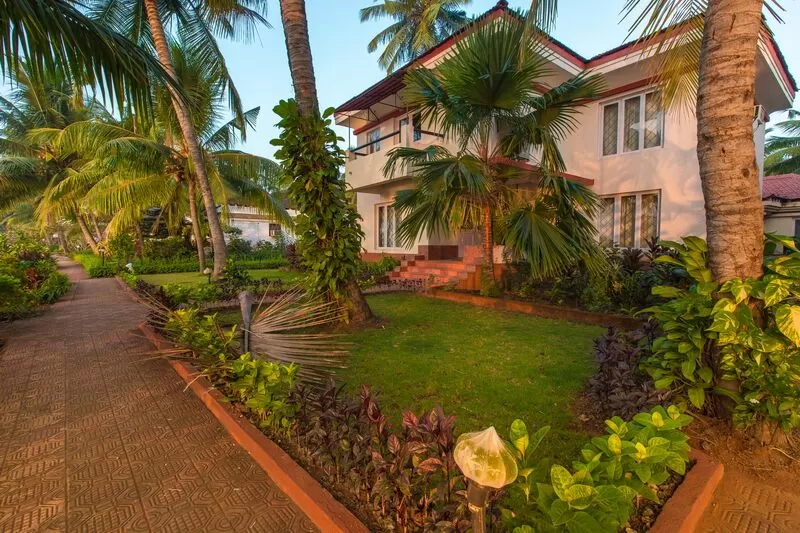 6. Eat Healthily
Many people don't like to eat outside food, especially the ones who are on a diet control (just like me). We really freak out when we see food that is dripping with kilocalories. I agree that there is no need to diet on vacations and we must enjoy the local food. However, there are some days when we literally would enjoy something homely. The kitchen also comes handy when you want to binge eat something late at night.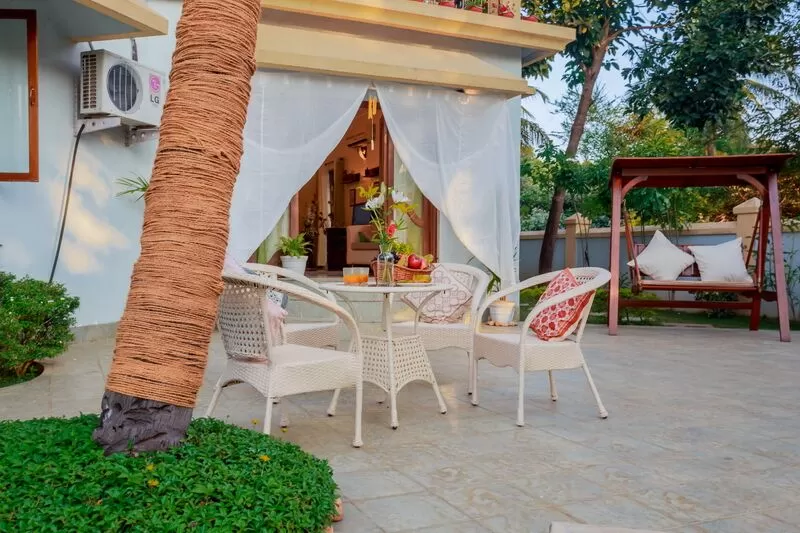 7. Home away from home
Last but not least, you would want to stay in a place which is more homely than being an alien throughout the day. After a whole day of fun, you get to sleep in a place peacefully that is as much alike as your own home. Nothing can beat this awesome feeling. Home away from home, it is.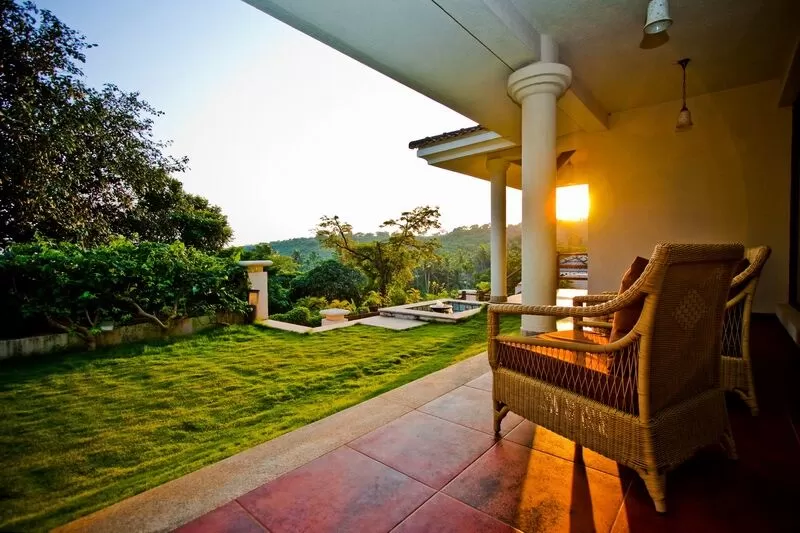 I believe that you are convinced enough and you would literally want to fly straight to Goa, to experience the beachside beauty. Now you don't have to worry about the accommodation. Have you been to any holiday home that made your vacation a pleasant experience? Tell us all about it in the comments section below. You can also share this article with your fellow friends who are visiting Goa any time soon. Have fun and stay young.

Until next time,
Sayanti, xx
This blog was originally published on Binge on Basics.