If you are an Indian (whatever is the safest definition of that)
And if you have an inclination towards the necessary poison that alcohol is
Then chances are,
That you have had/will have/continue having/still do an emotional relationship with the divine Monk which is clearly Old but undisputedly immortal.
And here is why the Monk, the unfortunately addictive Monk, was my ultimate travel companion through the country.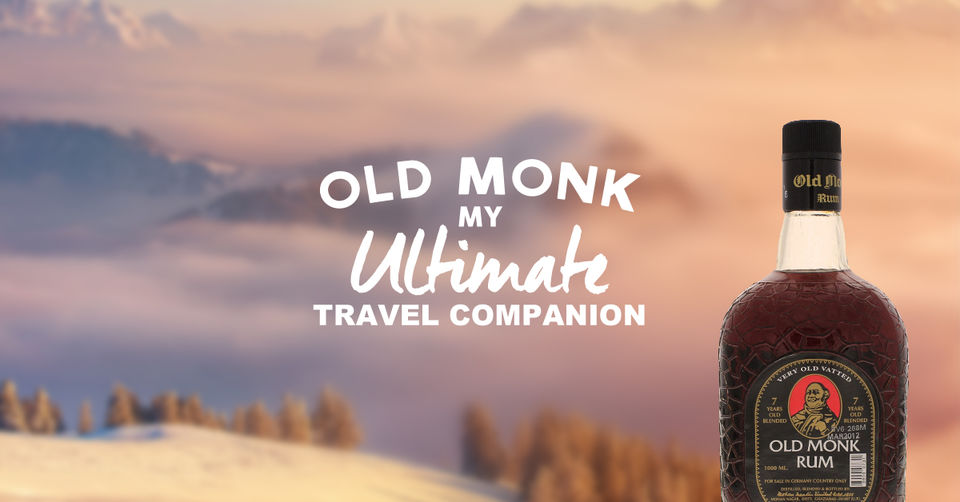 The Availability
Unlike human partners who are bound by time, interests, tantrums and limited accessibility according to mood, Old Monk is not as high maintenance. The thirst and a visit to the closest Theka is enough. It accommodates itself in a backpack, suitcase, hand bag or even loose pockets.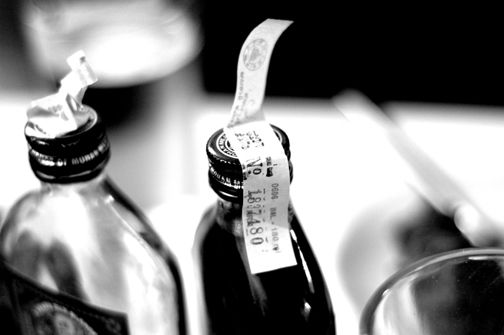 Source George Koshy
Places like Chennai might be a little difficult for acquisition but the further North you go, the more lovers you will find. What else does a person away from home need? A drink that tastes the same through hundred miles, and leaves you feeling high enough to forget a particularly pathetic bus ride.
Considerate
No one better than travelers (or may be actually poverty stricken people) know the value of money management. So when a god sent monk promises to get you through a sore night in Rs 100, you know it is a keeper.
Source Giphy
And though every state charges differently for this quarter of happiness, it is always worth the few extra 10s.
It's Versatility
As a woman, I don't always enjoy entering a group of men with my obviously better travel stories, and sometimes, there is not a even need. When you are profoundly exaggerating the train journey to yourself, human intervention doesn't really help.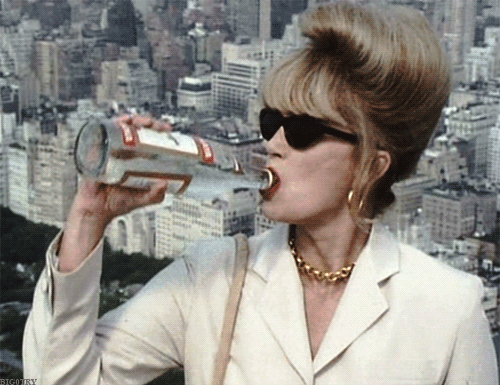 Source Space Cadet
In those moments, a neatly camouflaged Old Monk quarter is the best partner. Making everything more beautiful and you, smarter.
All Lovers Unite
If you are the one for going to cold and high places then you know that you are not alone. Neither in your passion for extreme weather wanderings nor in dependency over Old Monk.
Source Total Film
Be it a small café in a hipster hill haven or a backpackers bonfire, you will find your alcoholic companion and possibly a good friend.
Ain't No Care for the Weather
Remember when you asked your best friend if he/she wanted to come along for that Triund trek and they turned down because it was apparently too cold? And that time in Goa when because of your friends pretended to like beer?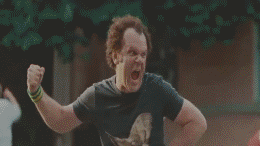 Source Giphy
Well, if there is anything that declares a true Monk lover, is that they are unbound by weather. And for those who go "OMG Why would you drink Old Monk in summer?" on you, ask them who the largest producer of rum is in the world, and how close it is to Antarctica.
Old Monk has been a sincere companion throughout college, followed my bad days at work and proved it's unwavering support in my travels. This brand of rum has transcended it's materialist conventions to become an elixir of life.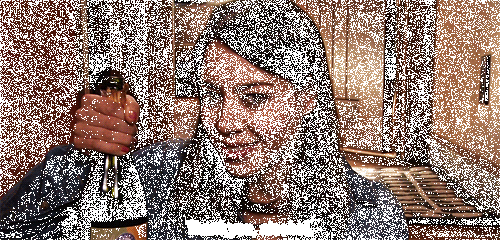 Source Giphy