The restaurant Fisherman's Wharf in Bangalore is the closest I have been to Goa so far. This place serves Goan food and I have familiarised myself with a few Goan dishes such as Chicken Xacutti, Chicken Cafreal, the dessert Bebinca.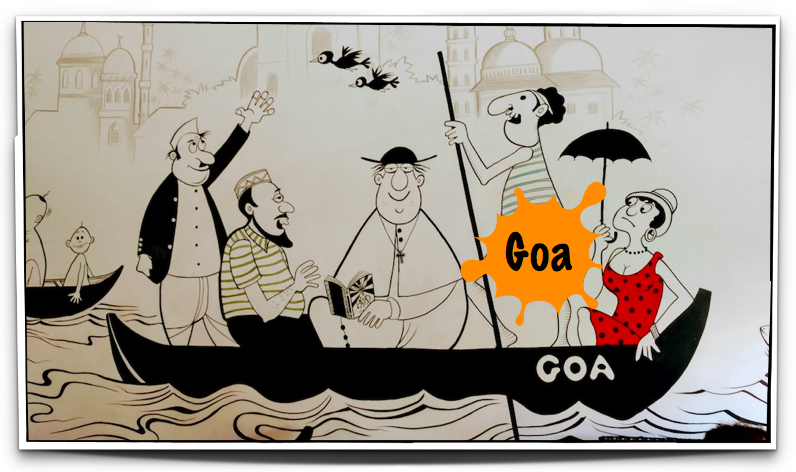 Hello and welcome if you are new to my travelogue or welcome back if you have been following the updates.
I have not yet been to Goa.....and during the Puja holidays this month, we have decided to venture out to Goa and check out the restaurants there and see where our Fisherman's Wharf stands in terms of authentic Goan food :-)
Oh! no..... so another travelogue on Goa. This tiny state in India has been written about so much by wander bugs; is there anything left to note; anything left that has not yet caught the tourist eye ? I don't know.....But I am super excited. And I take comfort in these lines by the author Samanth Subramanian in his book Following Fish " The real process of discovery works not by revealing things you knew nothing about, but by revealing how wrong you were about what you did know. A place is always hotter or wetter or colder or drier than you suspect it will be; people will always turn out to have stories different from the ones you set out to hear....".
The tourist rush starts from November, so hoping October will be relatively less crowded. I have done some reading and Youtube watching on Goa to plan the itinerary. I have to mention Tanya Khanijow; I watched her vlog on South Goa and it is through her that I came to know of Tripoto. Among the blogs I read, I remember Joy la Fernandes blog on Panjim - Heart of Goa, it is here that I first saw photos of the colourful Fontainhas - the colourful Latin quarters that I hope to visit in this trip.
We are planning on 2 days in Goa and the first thing to decide is where to stay - south Goa or north Goa? We first decided on Zuri White Sands at Varca in south Goa. But then when we started listing down the places we wanted to see and the restaurants we wanted to try, most of them were located in north Goa. So we decide to shift the stay to a hotel in north Goa and have zeroed in on Le Meridien Goa at Calangute. So that's the stay.
I will post the itinerary subsequently. Now the last question remains, how are we going to Goa ?
By road of course :-) . It's going to be road trip.....more in the next post !!
Happy travelling,
Anju