There is many places in Gujarat where you can spent your weekend.One of such place is "Sardar Sarovar Dam" near Narmada district in Gujarat which is one of tourists attraction places in Gujarat. It was festival of "Rakshabadhan" and i were not going home due to holiday on working days just for one day. So one day before i was planning how spent whole day tomorrow. Suddenly i got news on TV channels that Narmada dam is overflowing by 10 cm.so got idea to what to do tomorrow. I planned to visit Narmada Dam and fortunately i got company of my collage friend Sanket.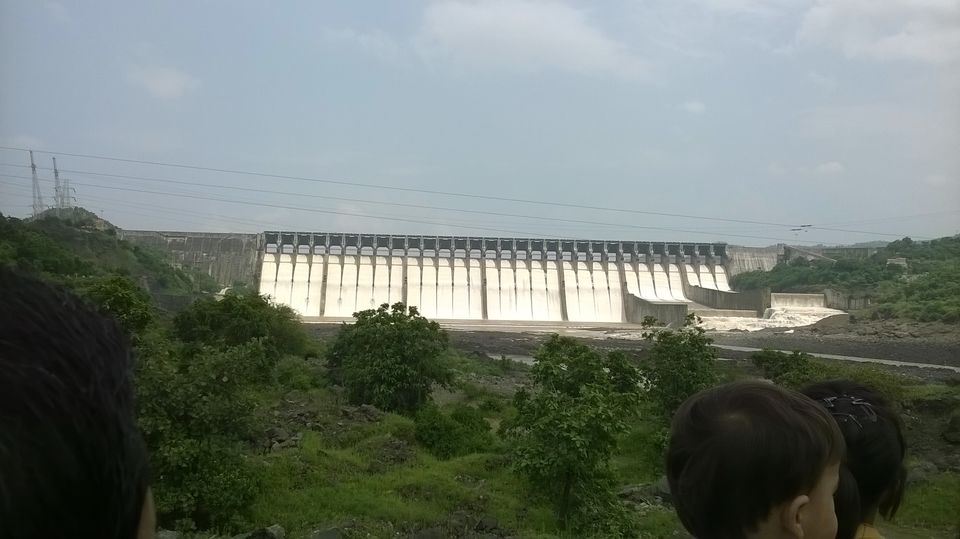 As per our plan we decided to travel by biking.So early morning i went to petrol pump and full the tank because it is around 110 km trip from Ankleshwar to Narmada in single direction.Then i picked my friend from his home.Now our trip started.Our route map was Ankleshwar GIDC-Jagadia GIDC-Gumandev Temple-Rajpardi Village-Rajpipla City-Navagam-Narmada dam-return on same way/.
As per our route we reached Gumandev temple which is famous Temple of Bharuch District devoted to Load Hanuman. This temple name is Gumandev means "lord of Pride". So we decided to first take blessing of god then start trip again.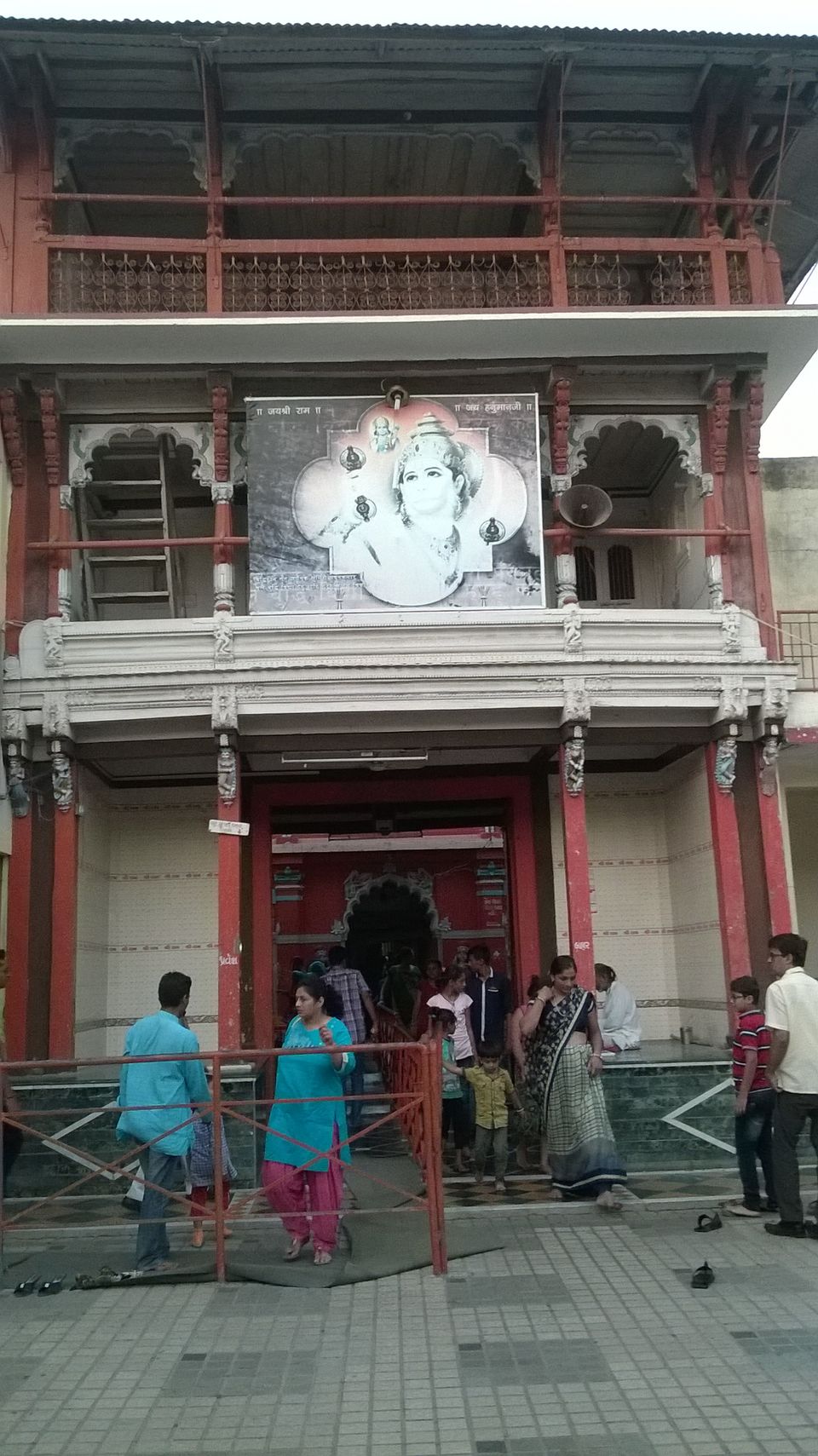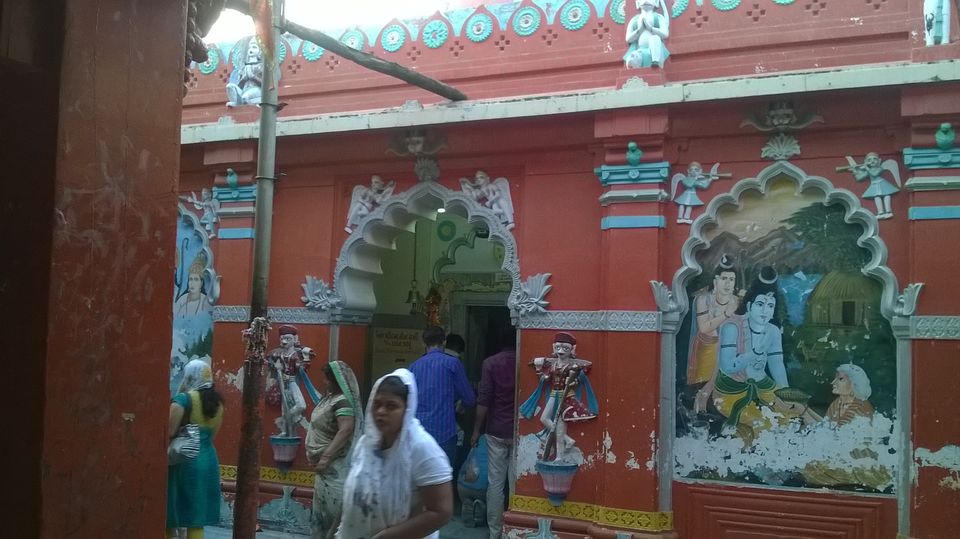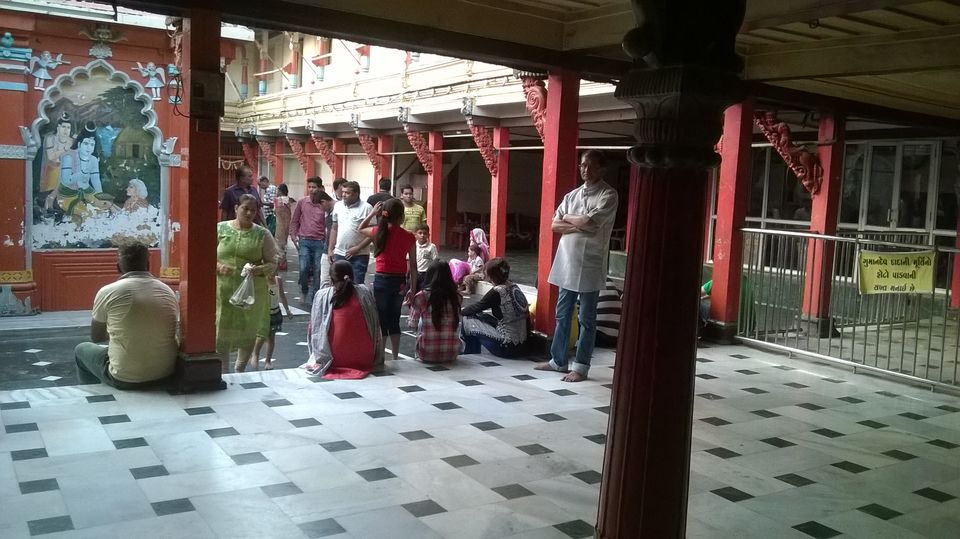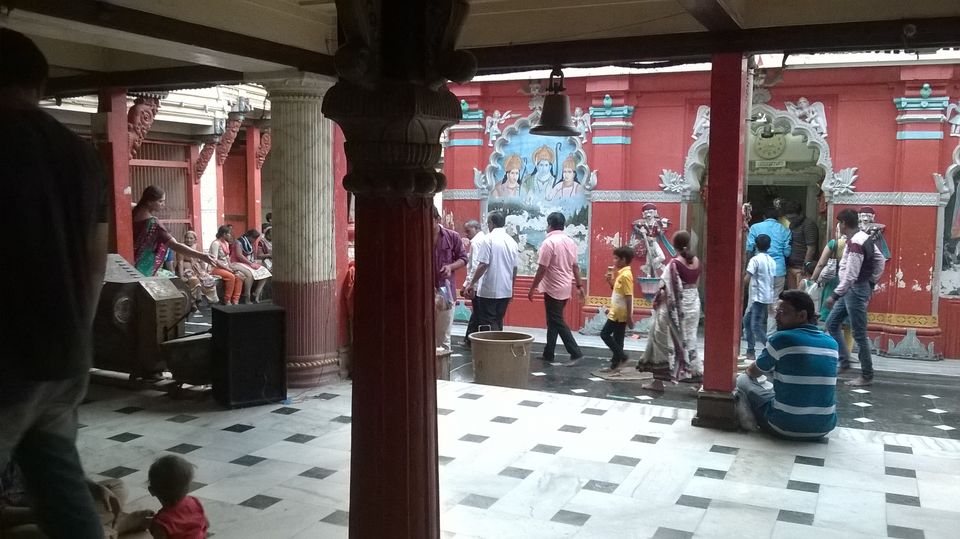 The main specialty of this temple is that the statue of Lord Hanuman is savyambhu (means self made not established). The king of that area made temple around statue in past. Every Tuesday and Saturday crowd increases because both days are devoted to lord Hanuman as per Hindu tradition. Now our next destination is rajpipla city via rajpardi village.
Literally i feared that my bike wheel or my back will broke. The 33 km track from Gumandev to Rajpardi Village was very bumpy. Due to rainy season roads were become bumpy and full of mud. roads are washed away due to rain. My friend started cursing me for my biking skill but how i told him about road conditions.
Then finally we reached to Rajpipla city which is famous city in Narmada district.We asked people for route to Narmada dam then continue biking to Navagam. During travelling to navagam you will found many restaurants on route. We took a brake to take lunch in "kathiyawadi" restaurant. Kathiyawad is one the north region of Gujarat. Their spicy cuisine is famous in all our Gujarat which is different from typical Gujarati cuisine.
Finally we reached Near to our destination. We reached on "Gora bridge" on Narmada river.This bridge is famous in local Gujarati Films. Many Gujarati movie's romantic songs filmed on this bridge. But anyone believe that this bridge is submerged completely during flooding condition. This is only bridge which connects rajpipla and Kevadiya colony.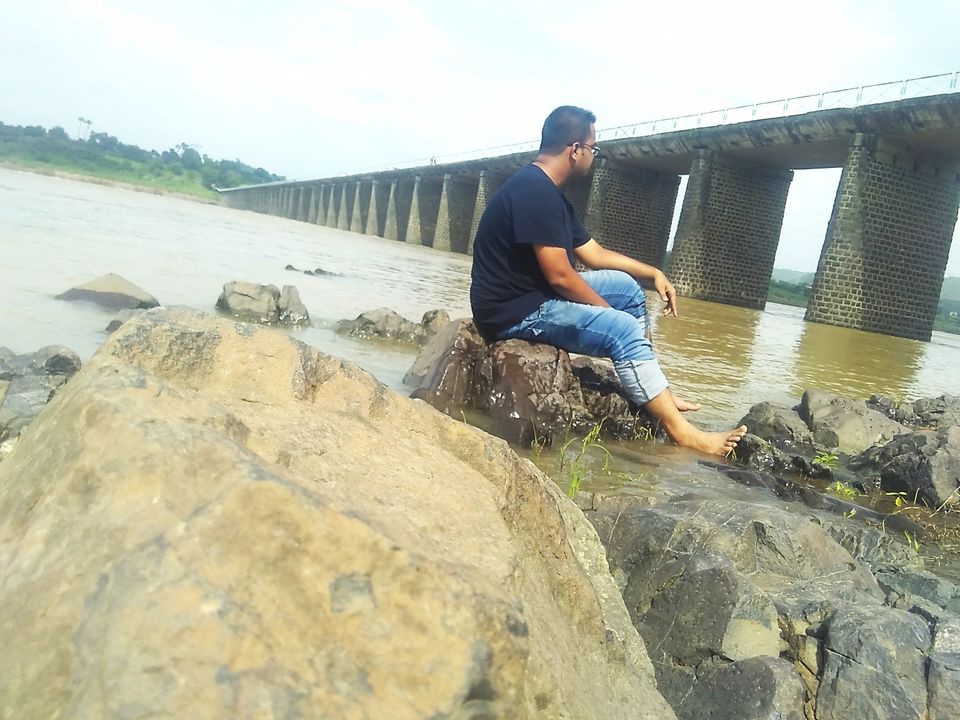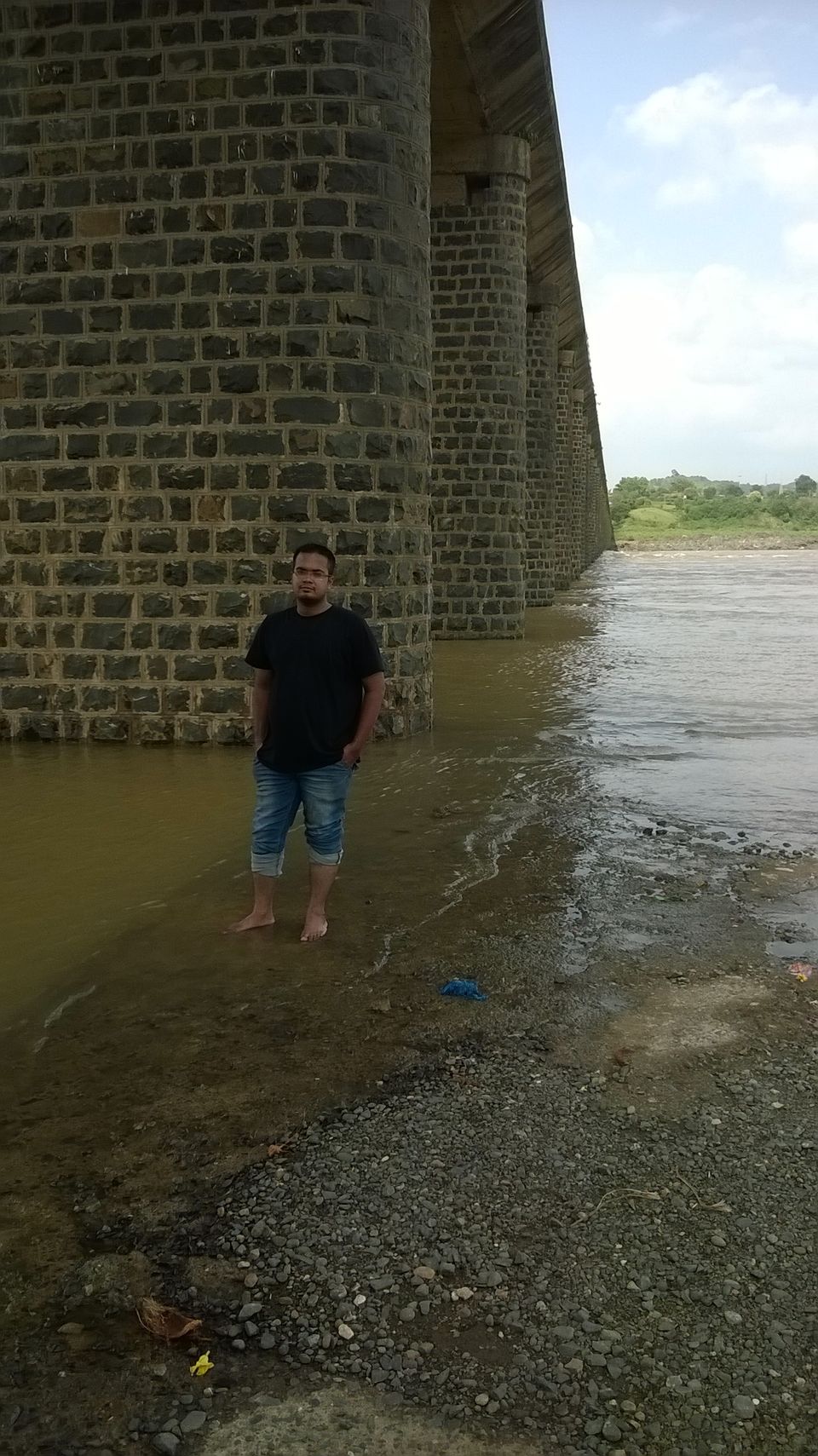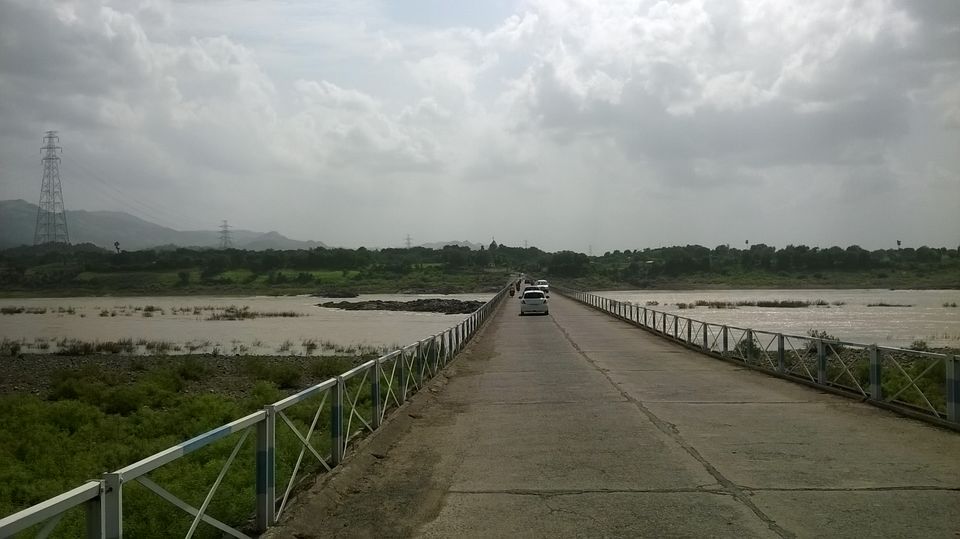 Finally We reached to our destination now dam was just 5 km away from Gora Bridge. On this track you will find another future tourist attraction named "Statue of Unity" which will be world's highest statue of Legendary Man of Indian history Sardar Vallabhbhai Patel. Like statue of Liberty in NY. This statue is devoted to Unity because Sardar Patel was famous in Indian history for integrate princely states of India after freedom.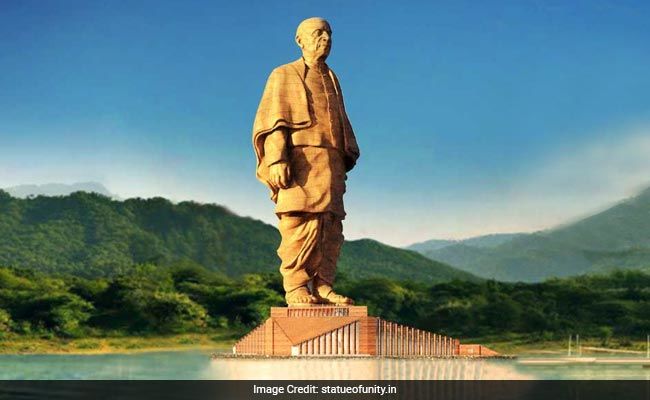 I specially inform to tourists that this area is completely secured by army due to subject of national security.You allowed only visit permitted areas near dam. Before dam there is check post where you should compulsory take entry pass with registration. without entry pass army person never allowed you to take entry into dam view point. This is one way track where you only travel to single direction up to Narmada main canal road.During this circular trip you should keep pass with you till exit or ready to conflict with army persons. You will reached again on Gora Bridge via Kevadia Colony .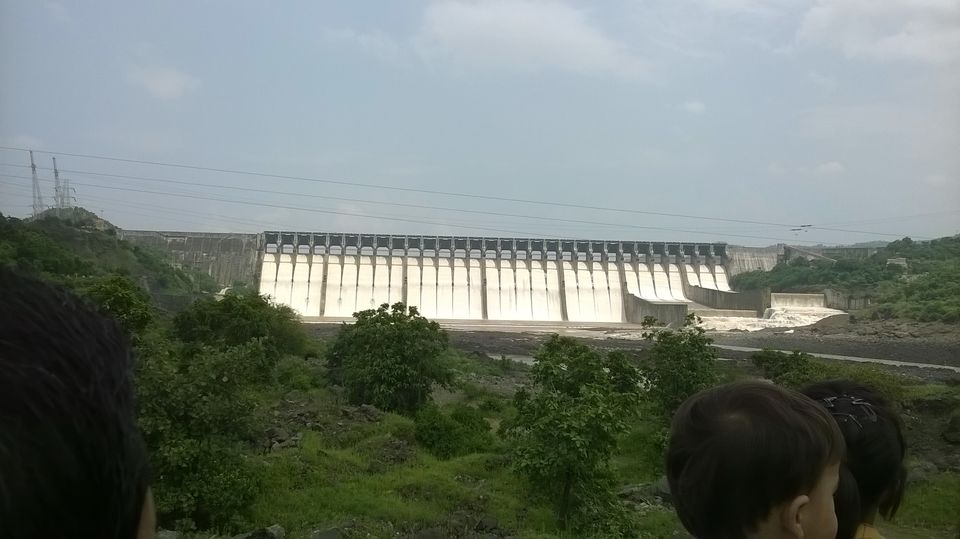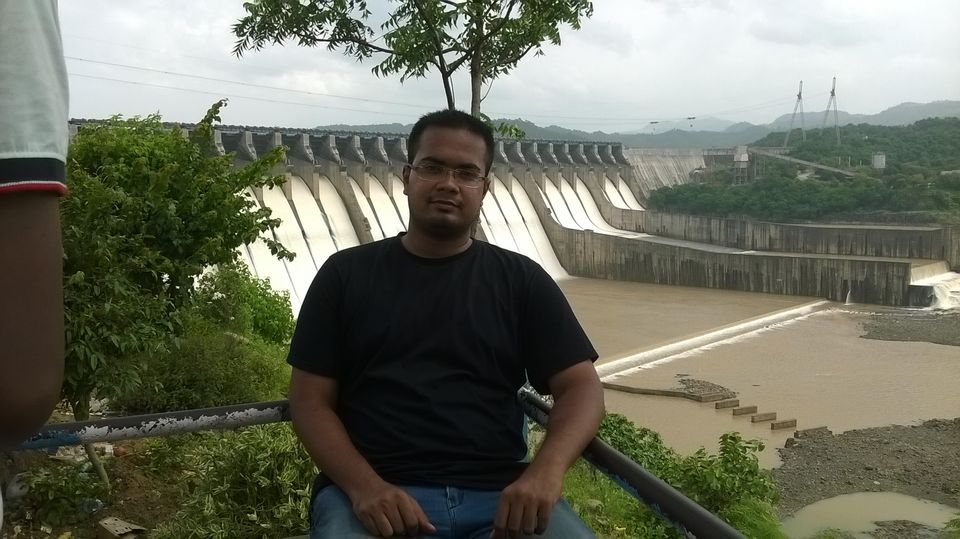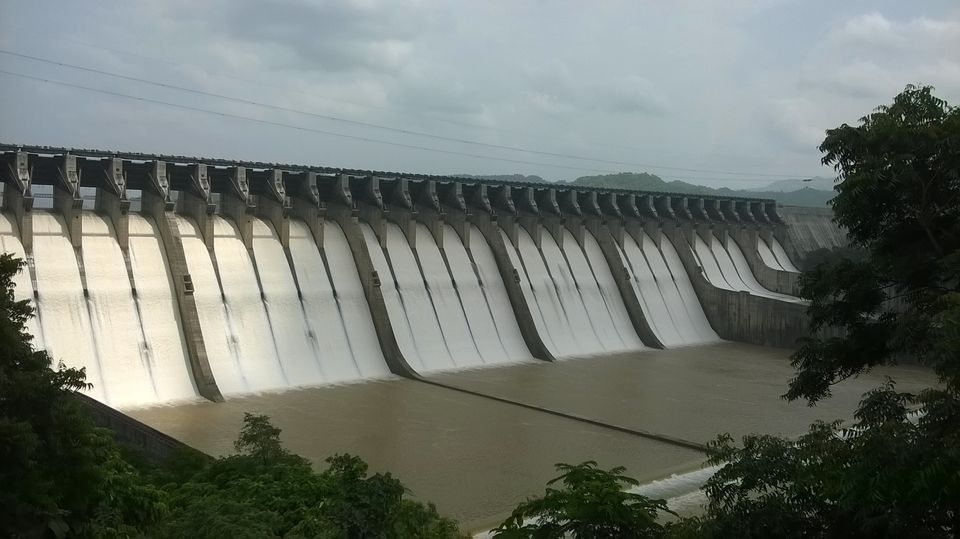 The amazing fact about Dam is that people generally not interested to visit dam on regular days.But if dam is overflowing it become turns into tourist sensation. People are interested specially when dam is overflowing.During overflow the beauty of dam is on its peak.On such days 300-400 people/day visit dam which may be go higher up-to 1000 people/day on weekends or any festivals and holidays.
The Narmada dam is complete engineer miracle. It is a gravity dam with maximum height of 163 m from foundation with 30 discharge gate.There is two power houses one is "Riverbed power house" which is in underground of dam and second is "canal bed power house" where turbines are fixed on irrigation water canal near canal catchment area behind main dam.Electricity generated from dam is divided into three states respectively Madhya pradesh, Maharastra, Gujarat. The most of water in dam used for irrigation and power generation only.
Now we were going to again to Gora Bridge via kevadiya colony. the whole route is along the main Narmada canal. The whole route passes through greenery. We found many families park their cars along road and take family lunch. The route is end with main discharge gate of Narmada Canal.The total length of Narmada canal is 460 km from Narmada dam to kutch in north Gujarat.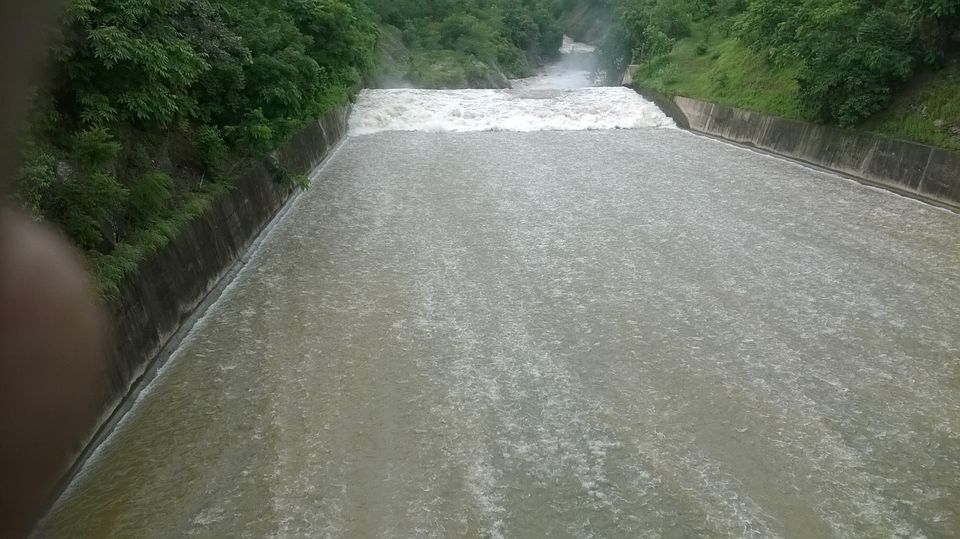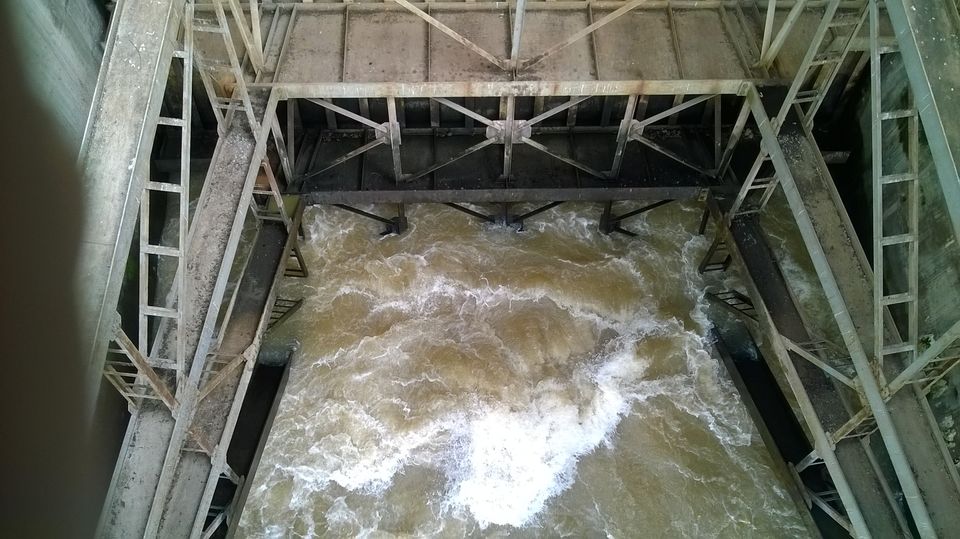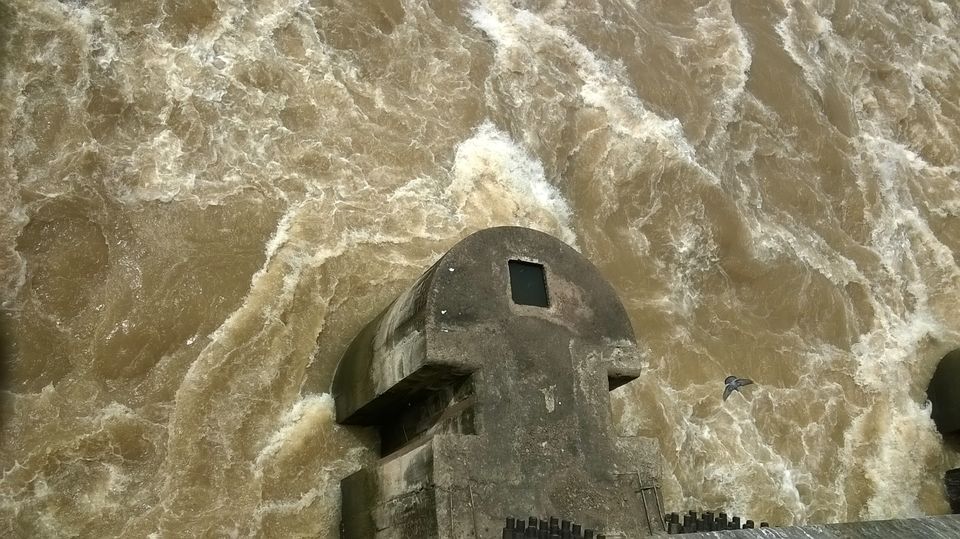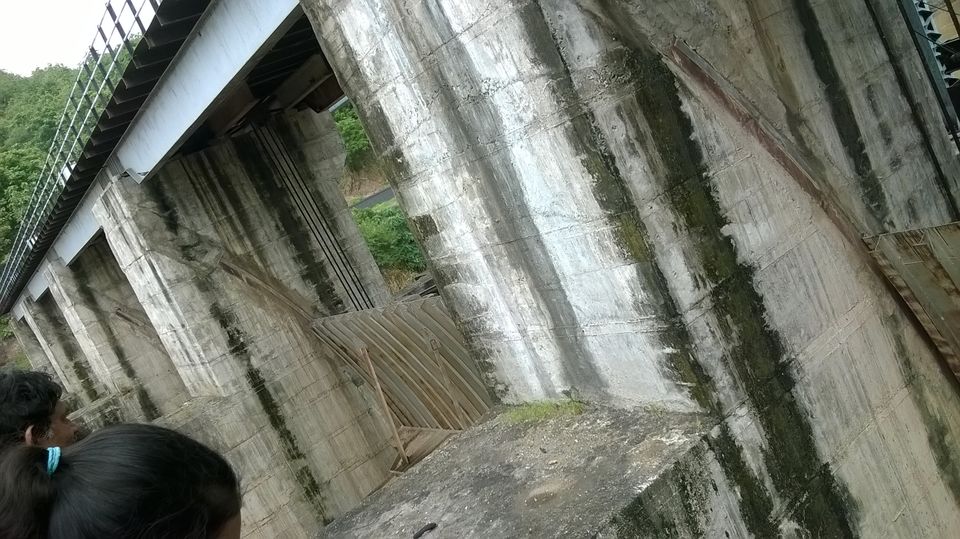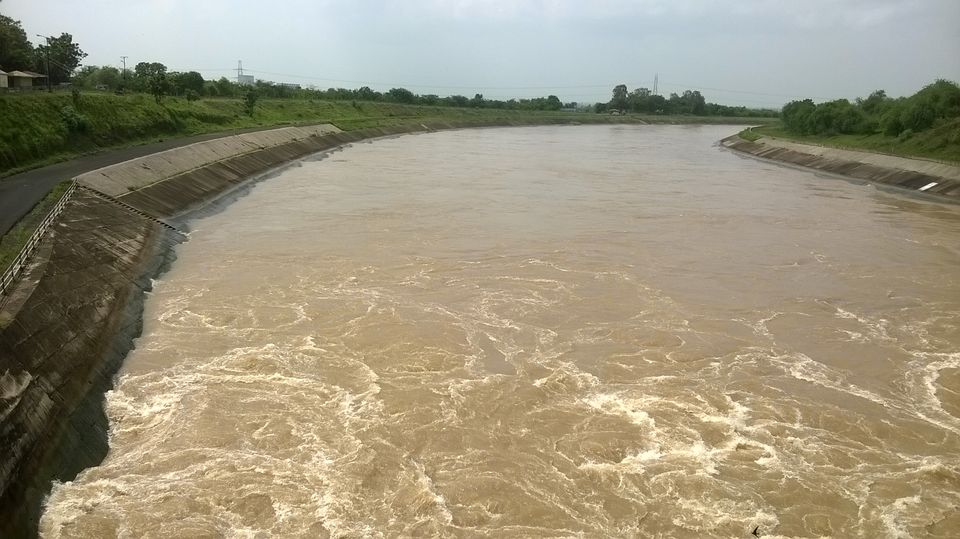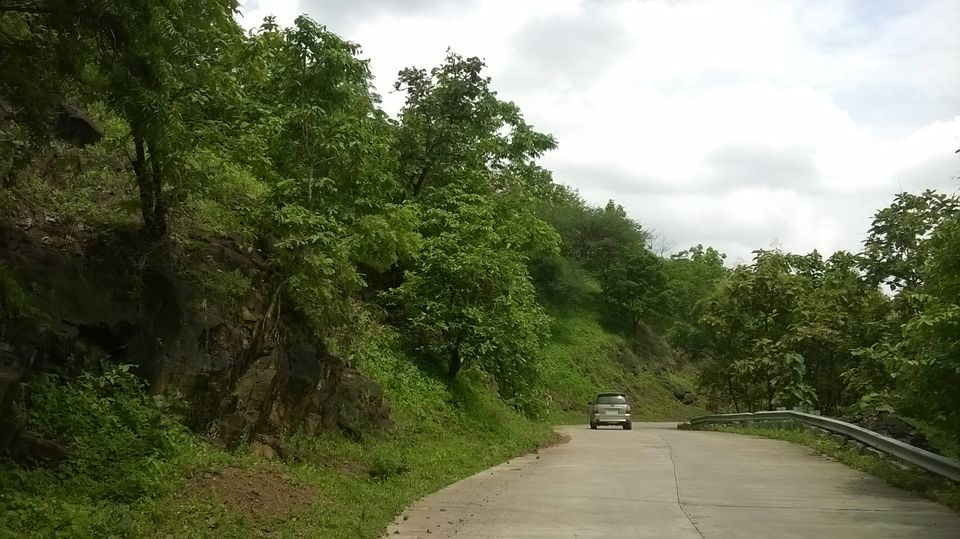 Now time to go back home, we submitted our entry pass to military persons on exit and say goodbye to Narmada dam. As per route we passes through Kevadia colony to come back on Gora bridge to return Ankleshwar. After reached at home i checked my trip meter on bike.I traveled around 220 km. This my first long route trip on bike.I always miss Narmada River after transferred to Mumbai.