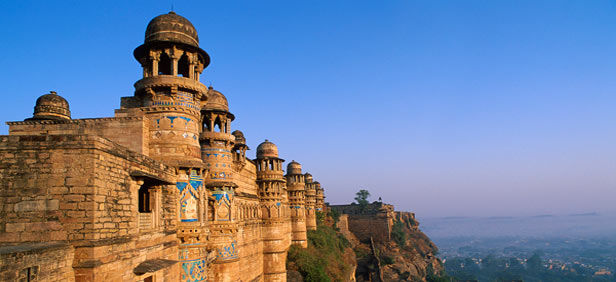 Nida Fazali, the great poet of Gwalior had written, "कभी किसी को मुकम्मल जहाँ नहीं मिलता,...( No one gets everything in the world completely), but after spending 2 days in this city I my conscious is denying to accept it. From the very first moment of dawn till the last moment of dusk and the night ahead, the beauty, the vividness that I am seeing here, is spectacular. It reminds me of alot of moments and things of some other timeline. Evenings, I have always loved them, for their novelty, beauty and vividness but the evenings of Gwalior are spectacular. Its one of those evenings I had drawn in my stories and have searched for them and waited for them to be true.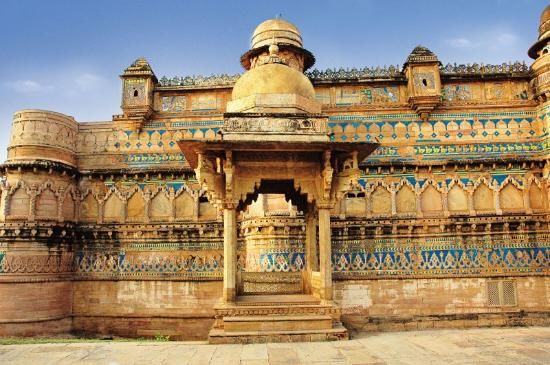 Gwalior has been in me, since my childhood via stories by my Maa, poetry and literature. My Maa had spent couple of years of her childhood in Gwalior and used to tell me the stories. Since then, this city has been living inside me. Today, they are here in front of my eyes. Couple of years back, I had got a job proposal from Gwalior, and I denied it, and now I am being mad at myself, why I did that stupidity. Gwalior has unique combination of ancient and modern. You can see it everywhere and in everything. Either its classical music of Gwalior or modern events dedicated to the great musician Tansen; Captain Roop Singh Stadium or ancient art of Gwalior ; theaters of international trade fair ; the huge Maharaj Baada or narrow streets of the city ; Jalvilas Palace Museum or the ancient Shiva Temple in Behat, swayed by practices of music legend Tansen; everything here is a combination of ancient and modern.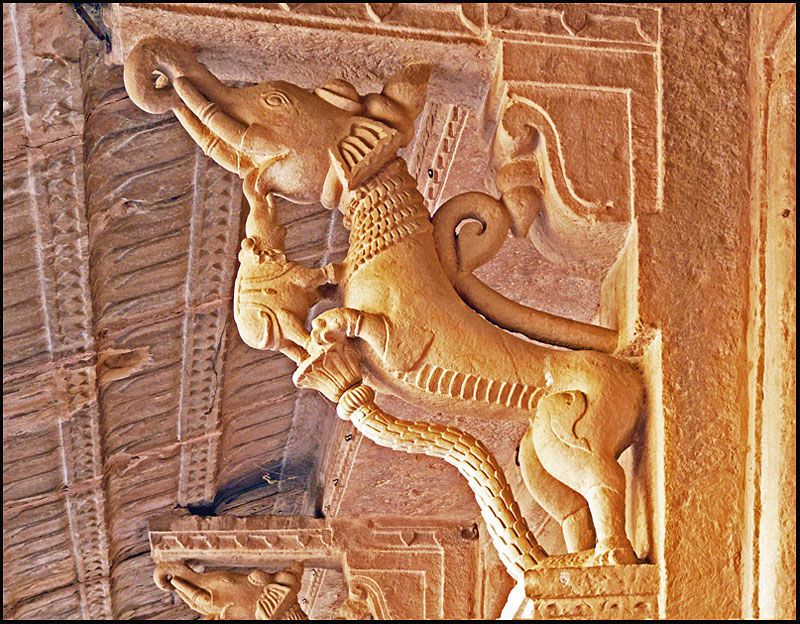 Have fun in the new developing shopping malls and complexes or enjoy the colours some of the old market places like Famous TOPI BAAZAR and DAHI MANDI. You will find yourself travelling through time and enjoying two timelines at the same time. There is a saying that, Present has the stories of future written with ink of past.
If we walk couple of steps back in time line, you will know that, this city has enjoyed a glorious past. This wonderful city was used to be the capital city of Scindhiya Kingdom and had been planned with a war point of view. Famous for the love stories of Maanshingh Tomar and Mrignaini, the Fort of Gwalior, also know as Gibraltar of Gwalior are witness of all the ups and downs, the city has faced. The famous Jal Vilas Palace had been designed by a french architect.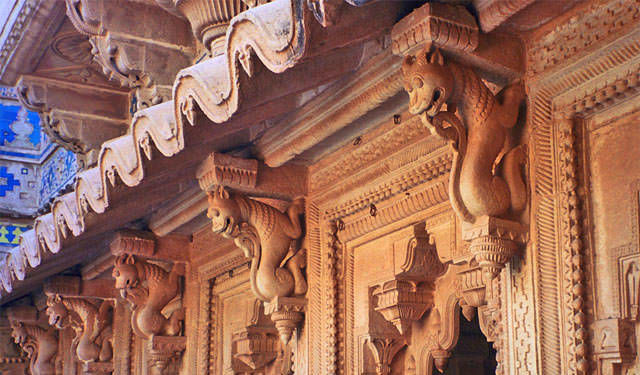 No doubt, its a wonderful combination of international exposure of the city at that time. I have seen Europe in images and TV so far ( though planning to visit soon), but I can confidently say that, I felt as if I am seeing those images come to life. In other tourist places here, you can visit the historical Gurudwara Data Bandi Chor Sahib; Maan mandir and Guzari Mahal, well appreciated for their sculptures; famous Gwalior Fort ; Scindhiya School and various ancient buildings.
Here is a brief about various places including above, I visited : I love biking and driving, and came to this wonderful city via road, though this city is well connected via rail roads as well. However, if you really want to enjoy the local life here, prefer Tempo travellers. No doubt you can easily get cabs and private transport, but if you really want to live the colors of this city, have ultimate fun you must prefer Tempo. And yes, the fare is very pocket friendly as well and Body Massage is absolutely free in it. But, over all, its ultimate fun.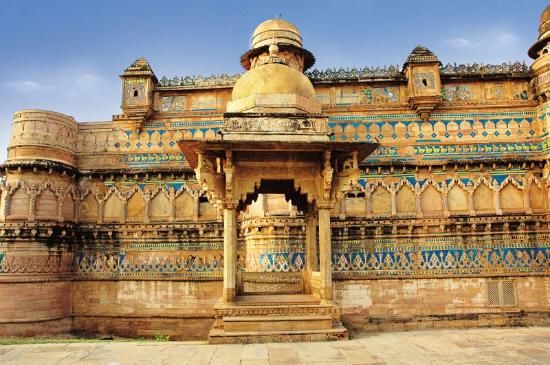 Gwalior has a very golden and musical history. Its land of famous musicians Tansen and Baizu Baawara, both disciples of same guru.
Somewhere I had heard, Gwalior has music in its soul. You can find music in everything, here even the kids cry in a tenor and stones roll in rhythm. Now I can say the same. Yesterday enjoying wonderful views of the city from "Mandare Ki Maata" temple hill top, I could see the whole city in night and was feeling as if, the God has thrown stars on the Earth or as if I am seeing the sky on Earth. Twinkling lights resembled like stars playing like innocent kids in the lap of the Earth. I have been here since last two days, seeing the city, the forts, the sculptures and feeling like I should stay here for rest of my life. Looking for a weekend getaway from Delhi NCR, Don't forget to come here.
- Alok Upadhayay
Check out my travel journal. CLICK HERE for my story.
Frequent Searches Leading To This Page:-
gwalior city of madhya pradesh, history of gwalior, historical places around gwalior, historical places of gwalior, major cities of madhya pradesh