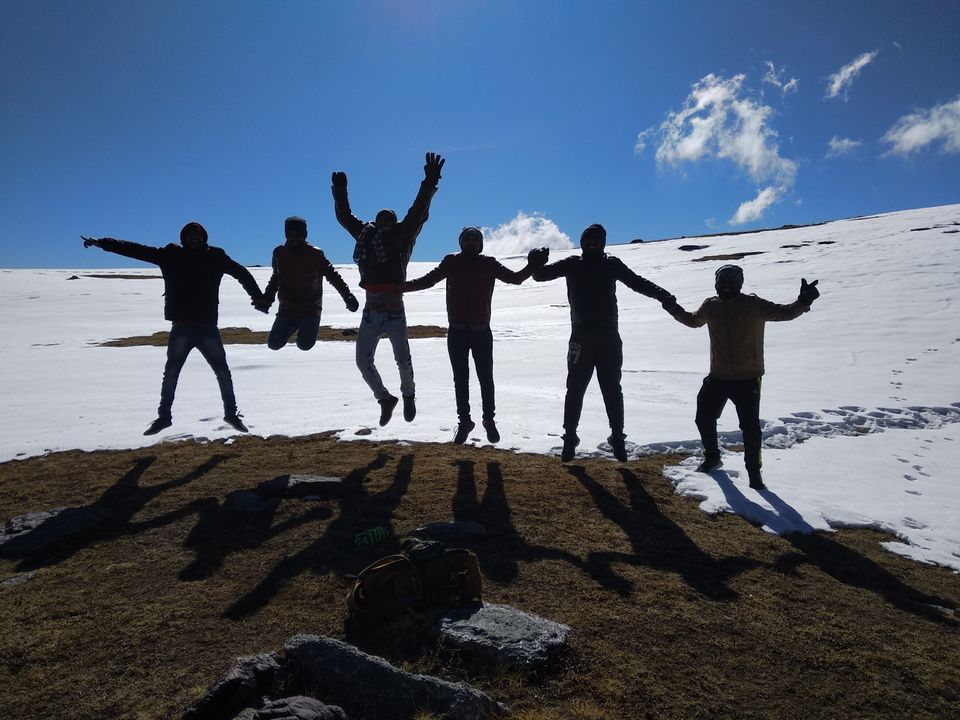 As every group planned to go somewhere, we did the same actually we were planning from last some years and it's after 8 years we were able to make it finally. And we were 7 folks. The destination chosen by Gaurav is almost unknown to all of us. Even being a Kumaon guy(Kandpal), I've only heard the name of the destination from my brother once. Well apart from that it is completely strange place for all of us.
After getting board on train and spending 4 hours, I came into senses that we have really been out of the city noises and we are really going to somewhere which are always full of energy => mountains. The Ticket Checker told us that the train is running on time almost after 5 months, that is a good omen, isn't it the starting of our journey. Well so many things were waiting at that time. We reached sharp 10:05 P.M. at station, the cool breeze was hitting my face then my soul at the same time. I knew something amazing is going to happen :)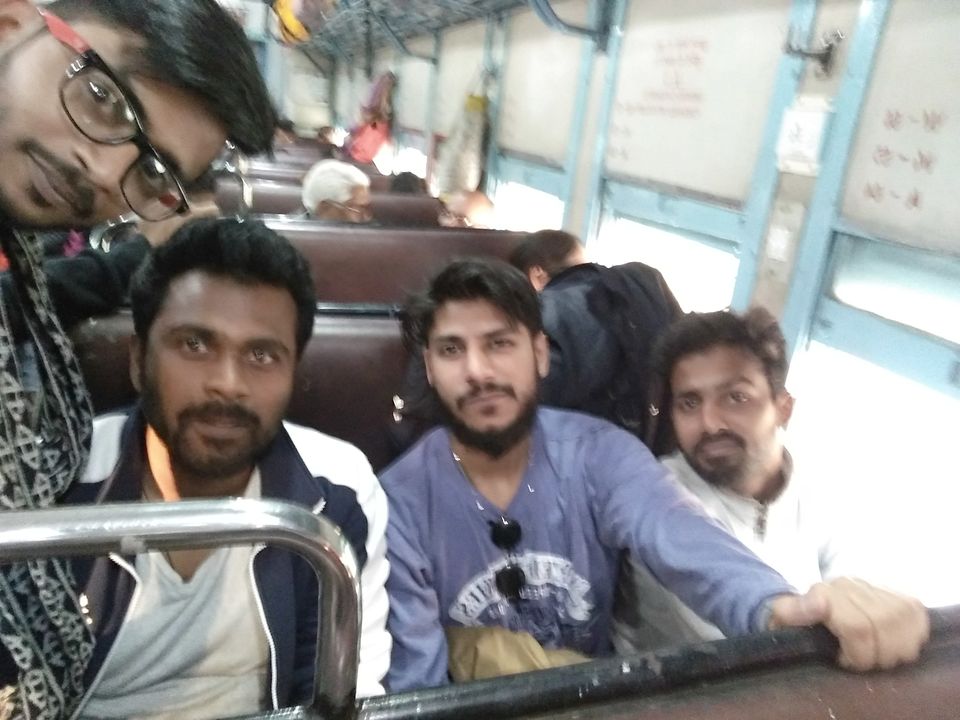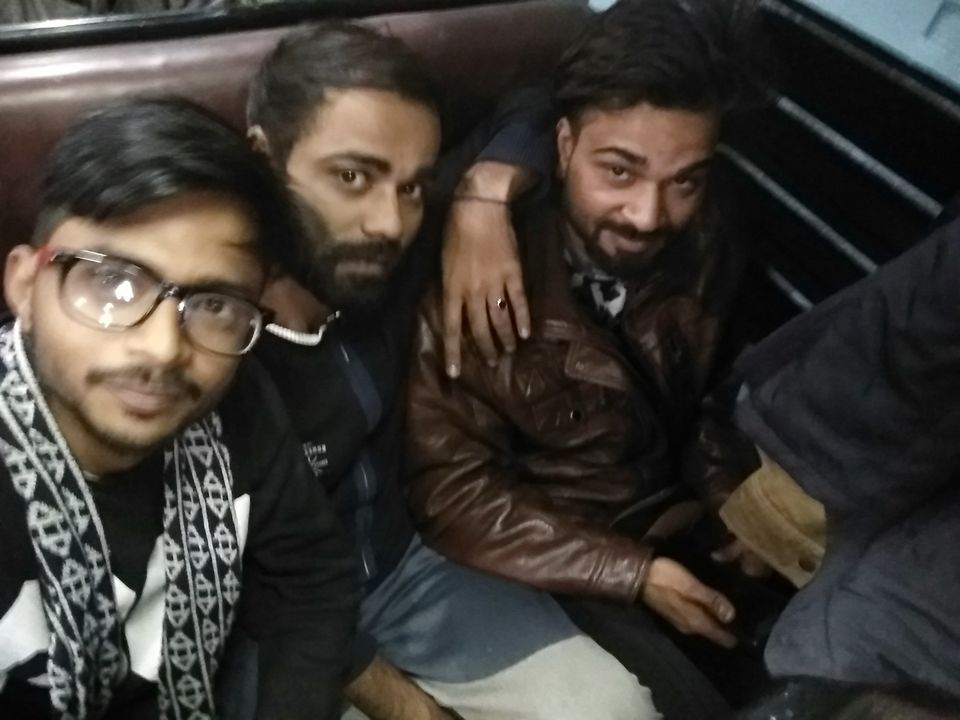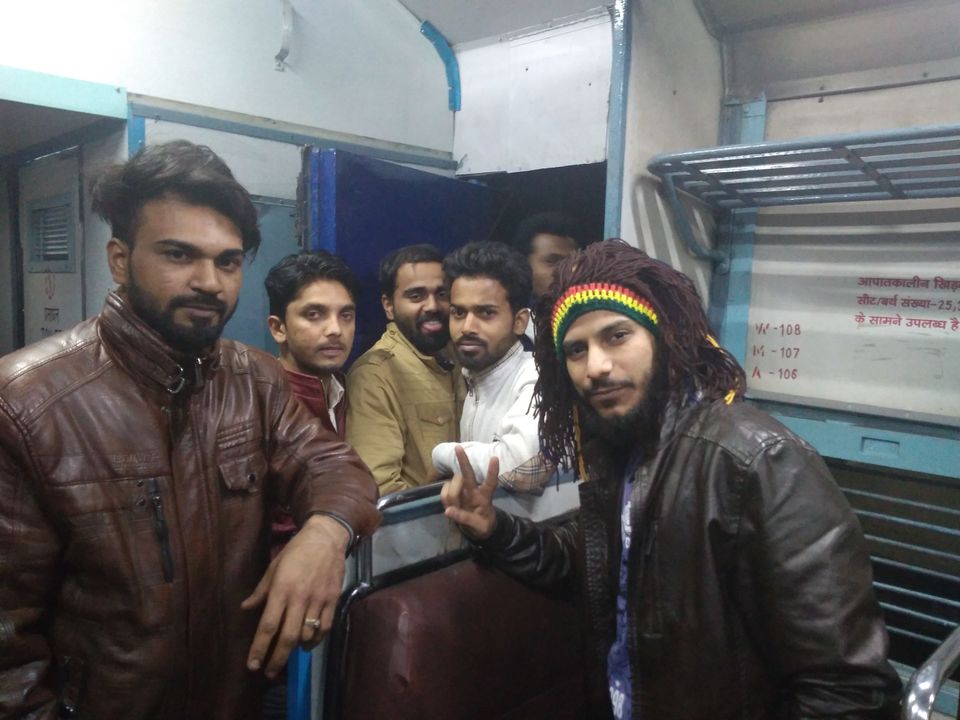 Day 2 - Berinag, UK
There is a saying "If you have something good going inside your head, you will get a good environment around you too" Well it's not a saying it's my saying for right now, coz we were luckily get a taxi Eight Seater last night while we were having our dinner in one of two hotel opened up that night near Station.
We think we'll go directly to Munsiari from Kathgodam by leaving the city at 7'0 clock, even we did the same but there needs to a halt in between written in our destiny and i.e Berinag which is 100 kms behind Munsiari. We have problem with our taxi, driver have to fix it several times and till 6-7'0 clock we were able to get in the hotel the Himalaya Darshan decent food they have, in completely ass chilling temperature of around 4-5 deg C. Hotel people helped us to make bonfire at roof and we take our drinks very frequently.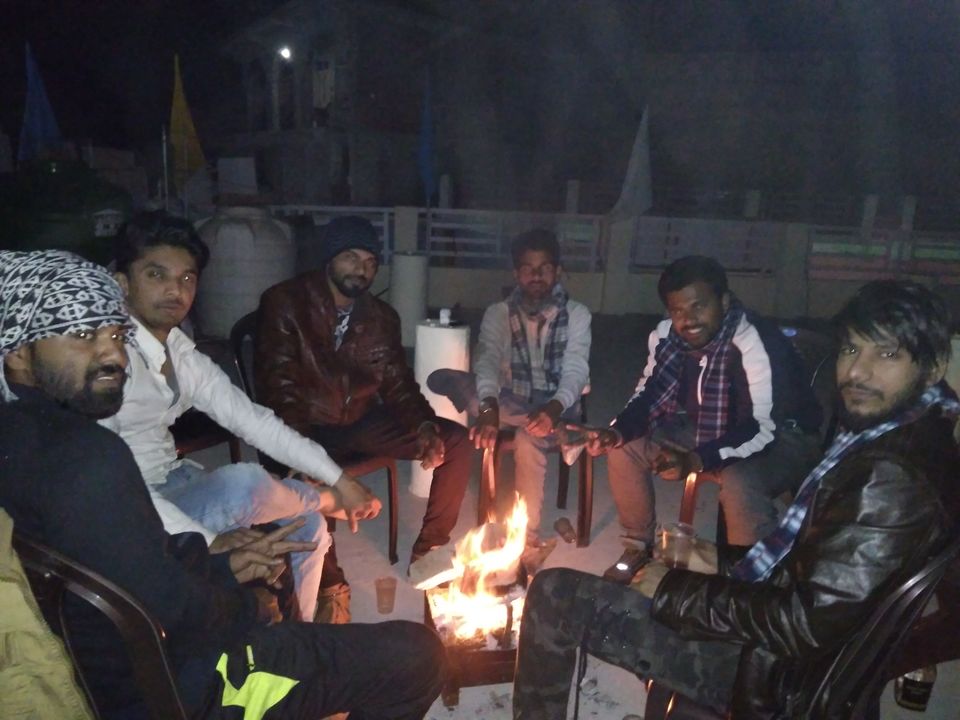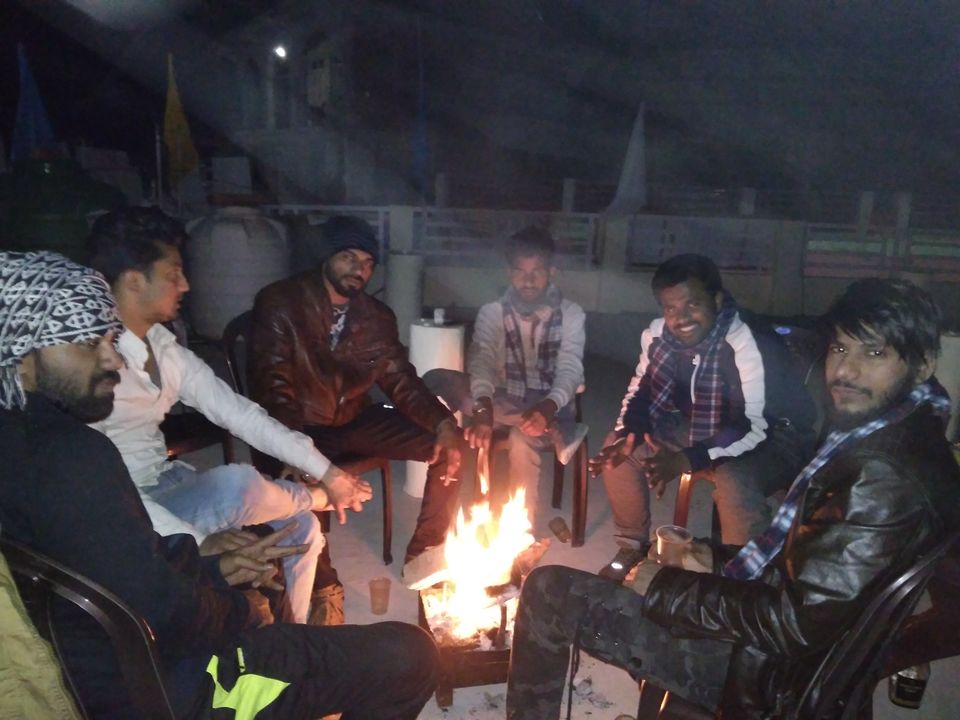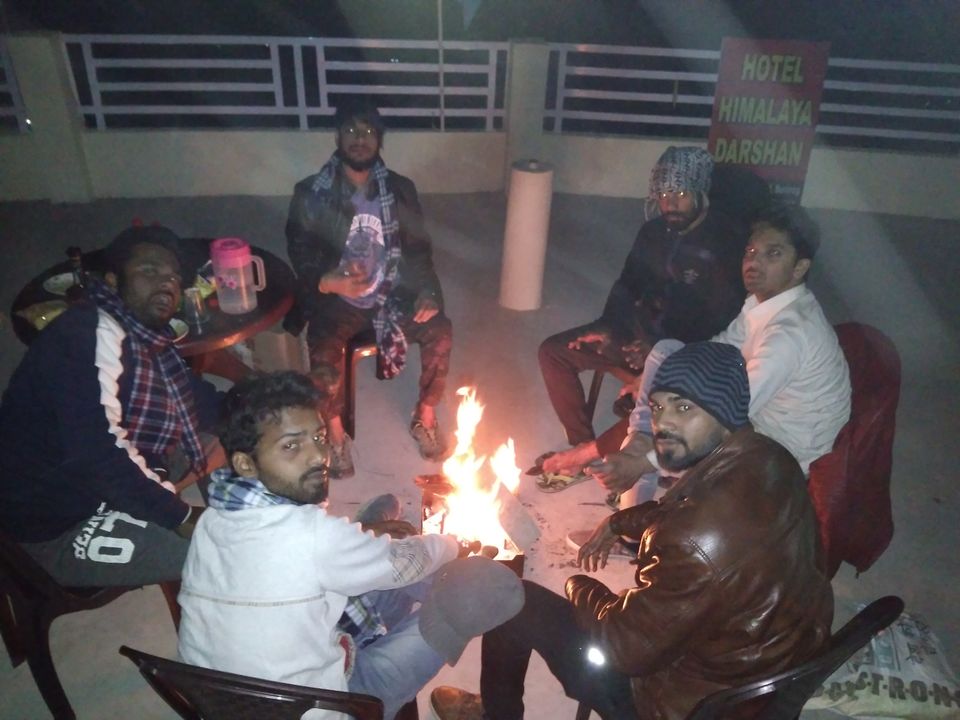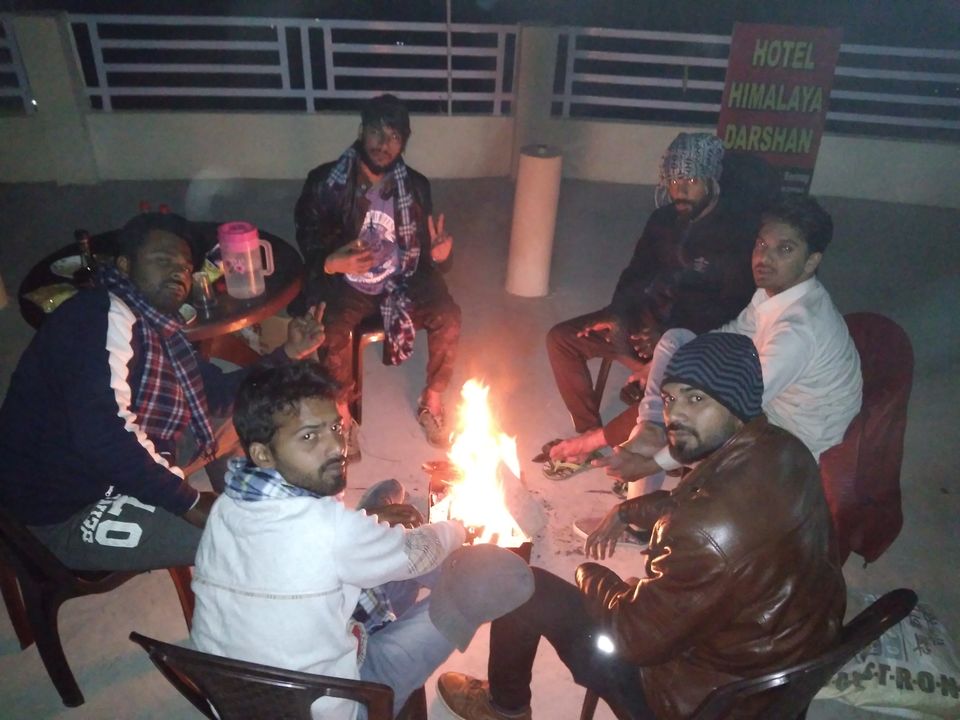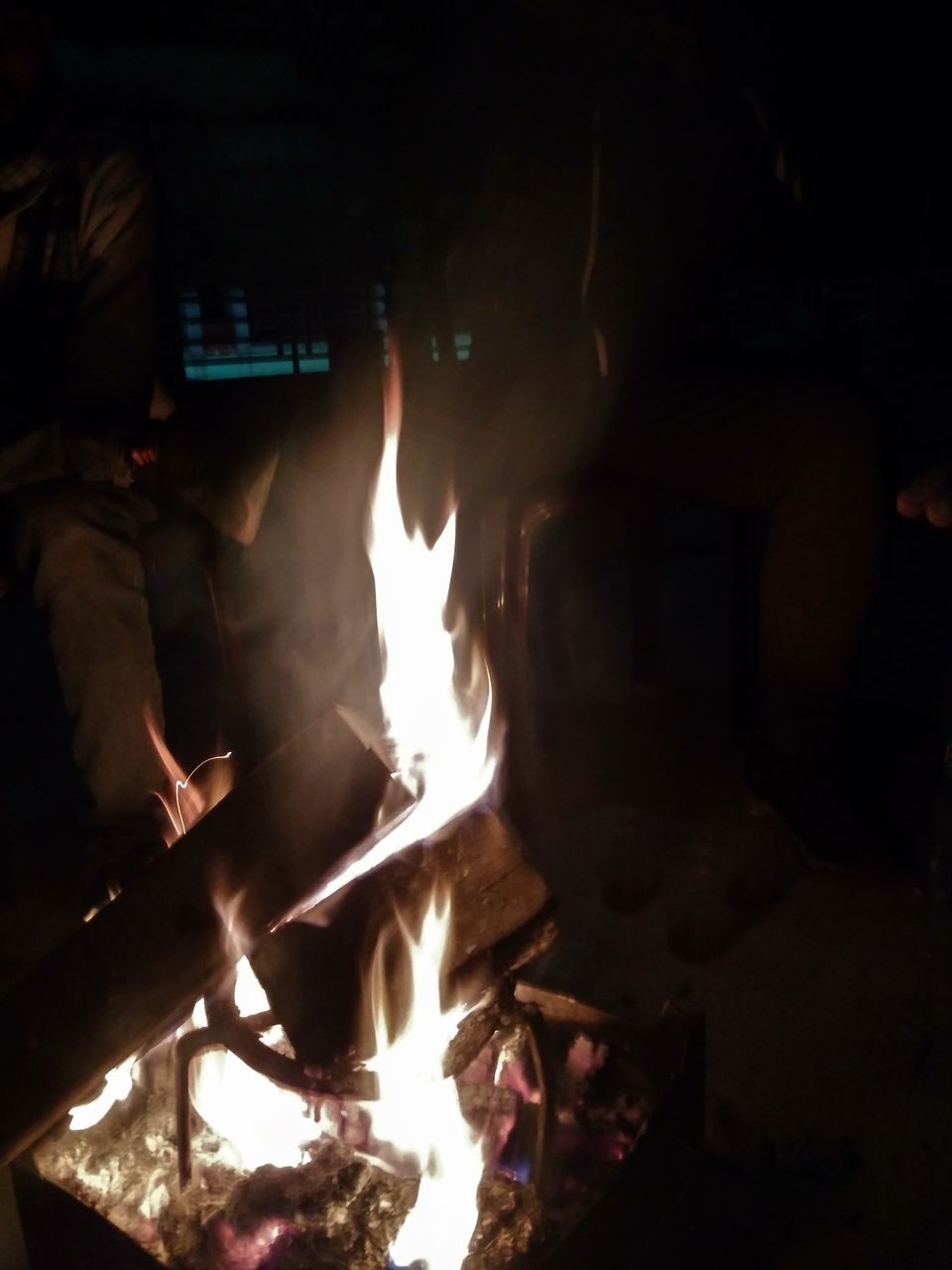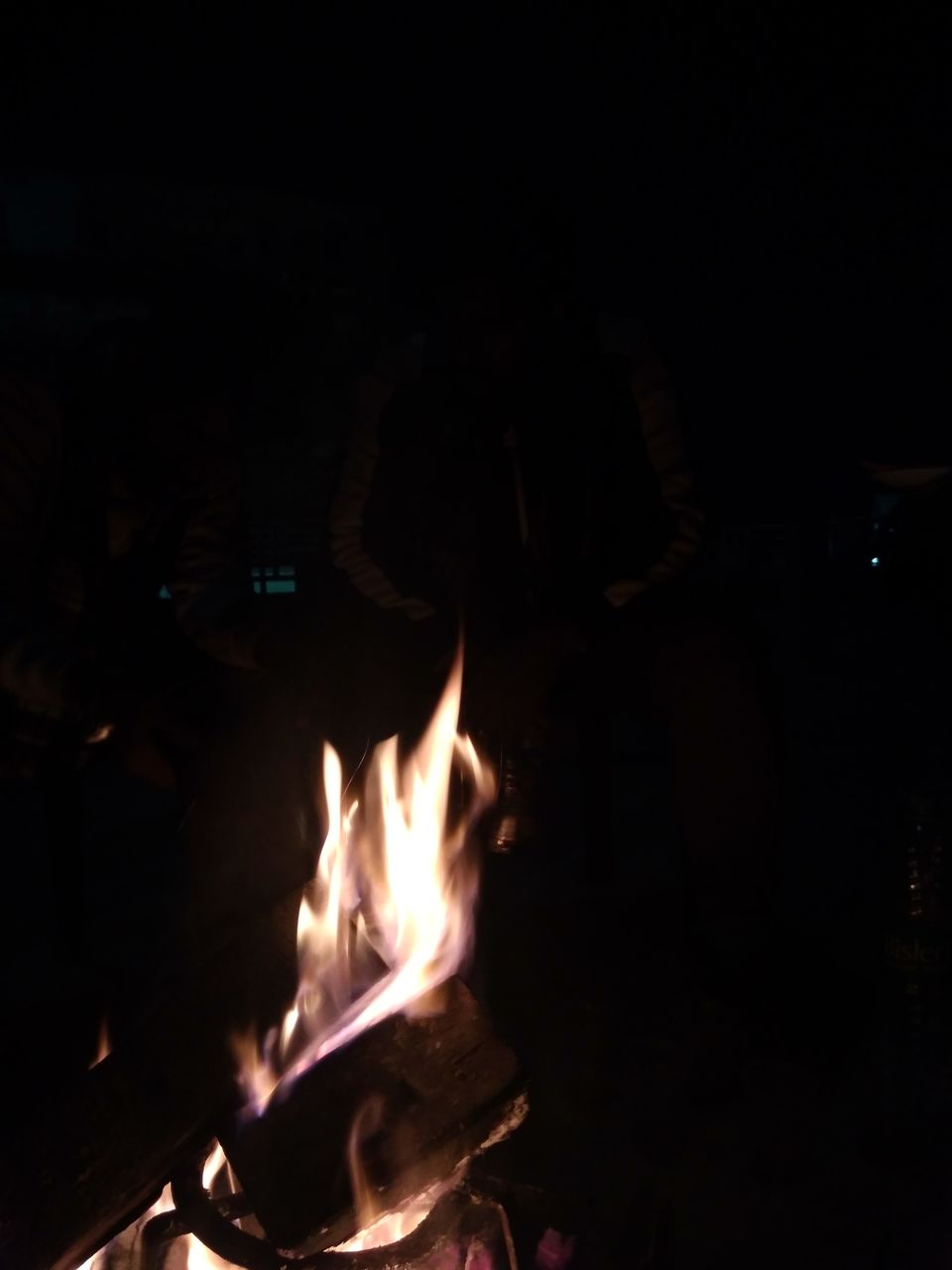 Day 3 Berinag to Munsiari
After spending night lately people manage to wake up early in the morning and watched the sunrise from the roof, while I was unable to do that due to my lazy sleeping habits.
Well after we were on our way to Munsiari finally, the car was fixed by the driver and his known people of mountains. The journey of these 100 kms was rhe most amazing journey of my life. The river was mesmerizing Gori Ganga, it took unusual bends below and upto the mountains where were heading. I have never been a place like this before. It was completely natural and awesome, we can our whole breathe , air oh my god I can't tell you how fresh it was. Grab some pics in between the journey.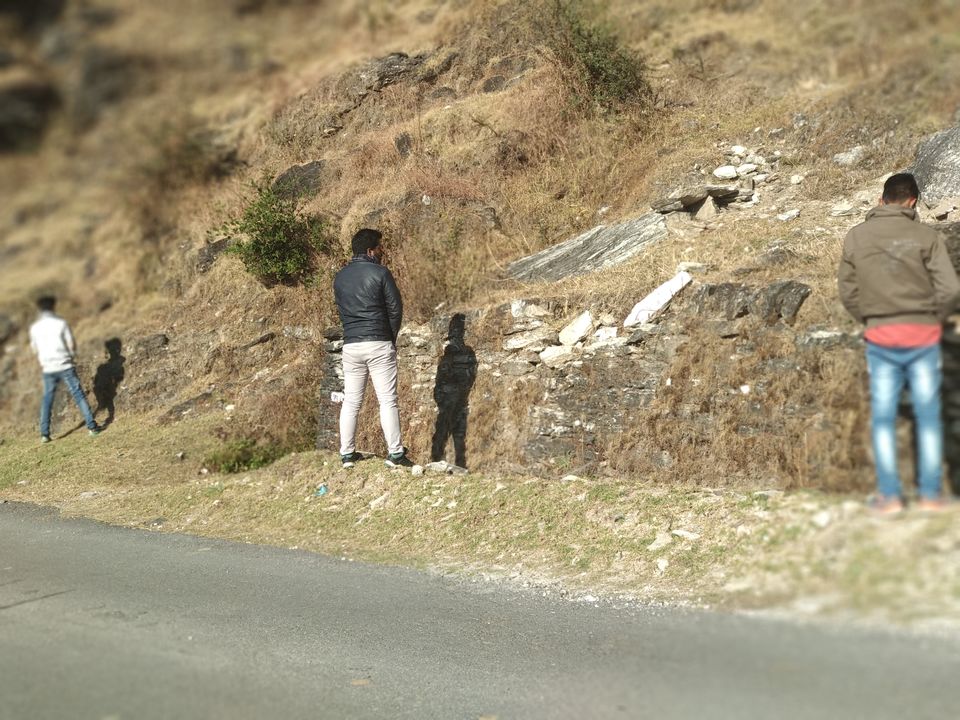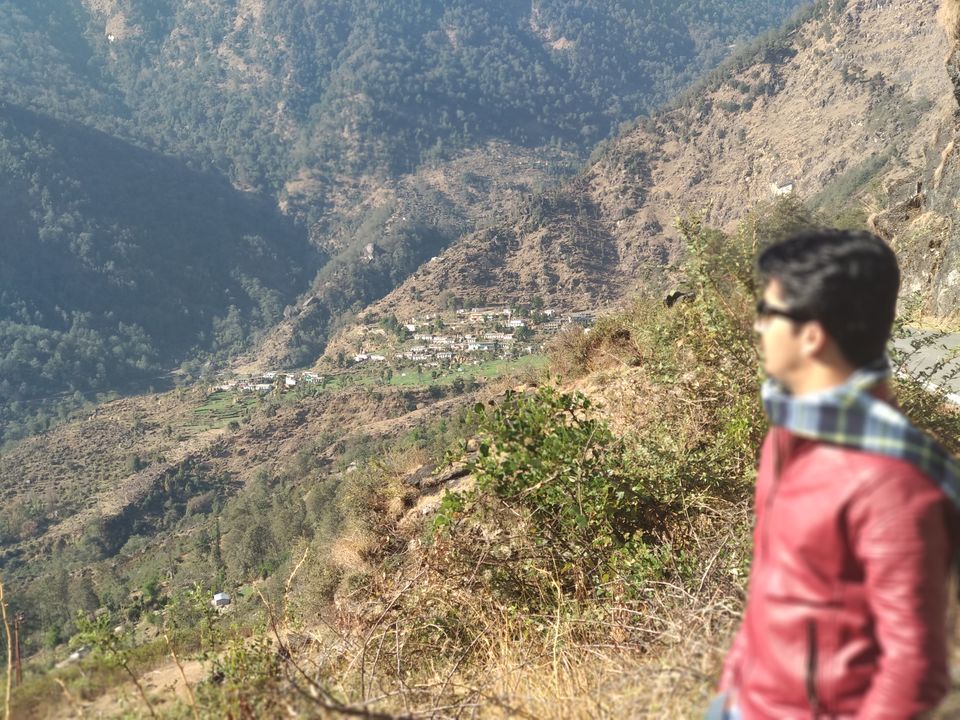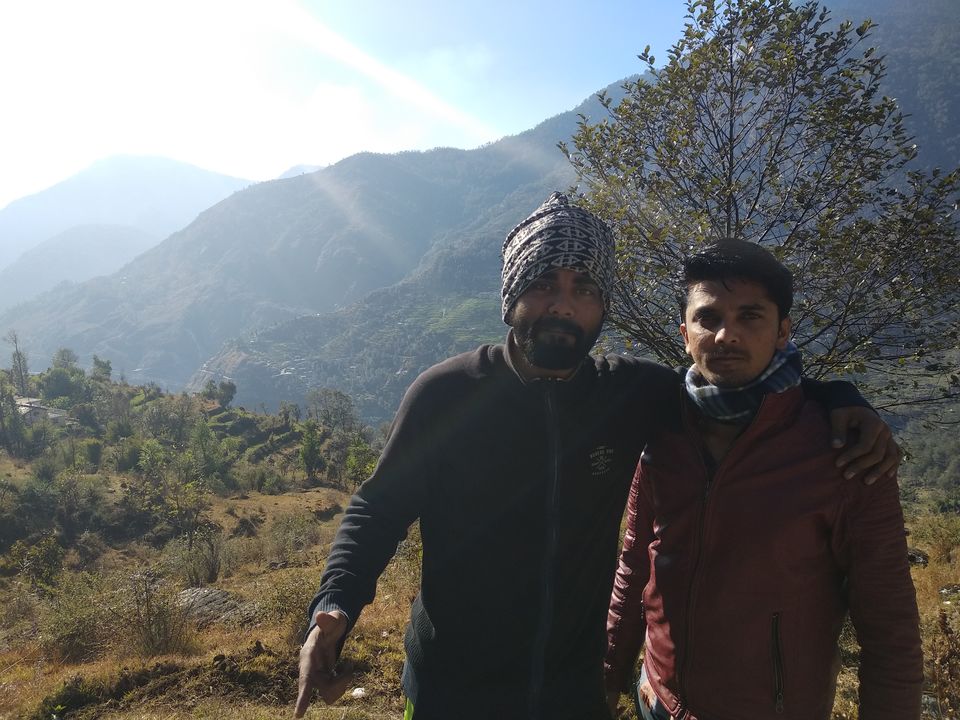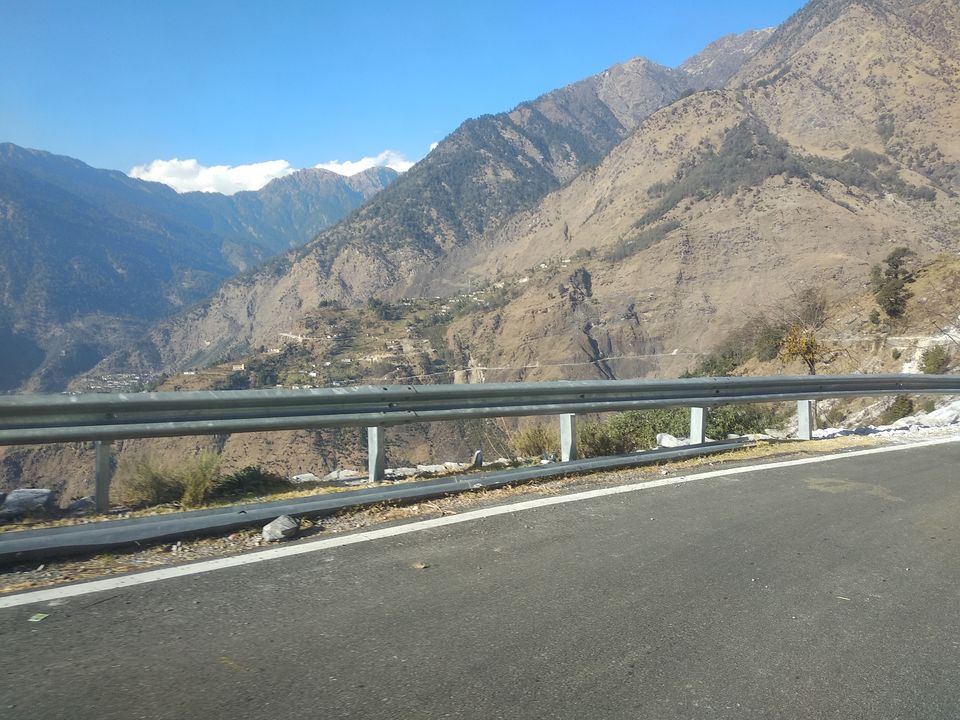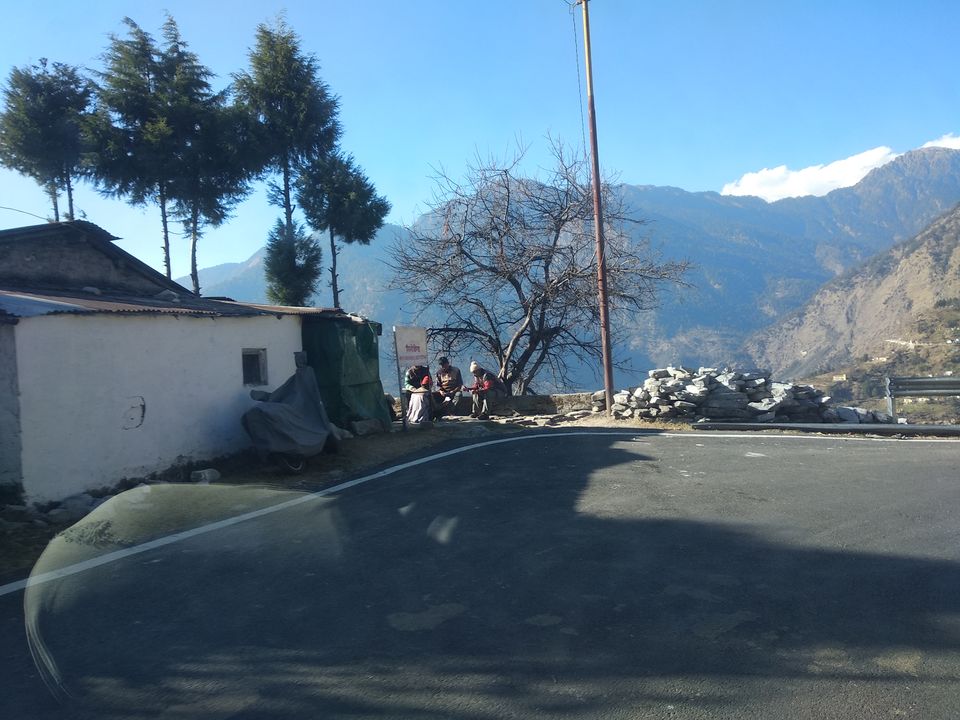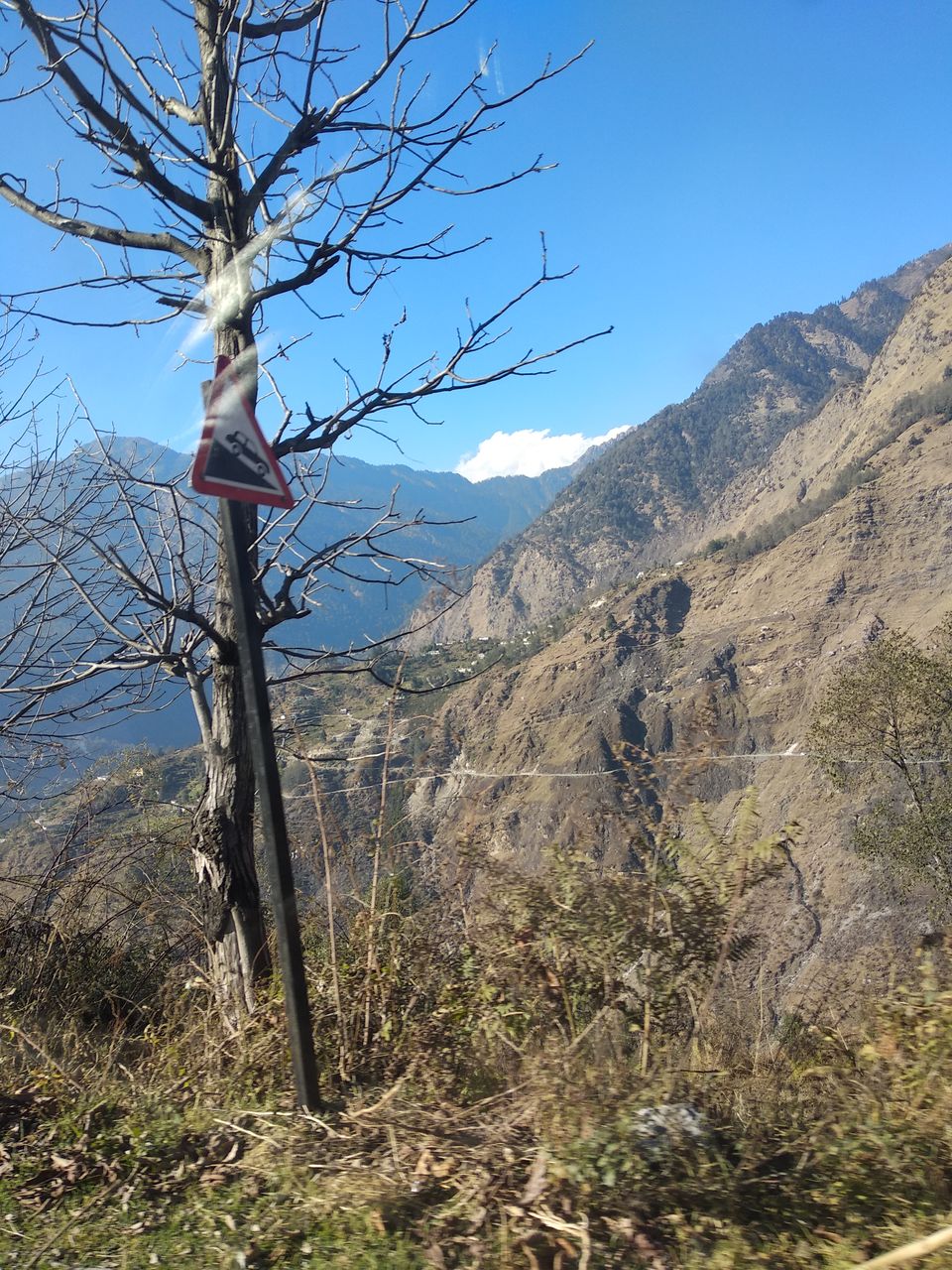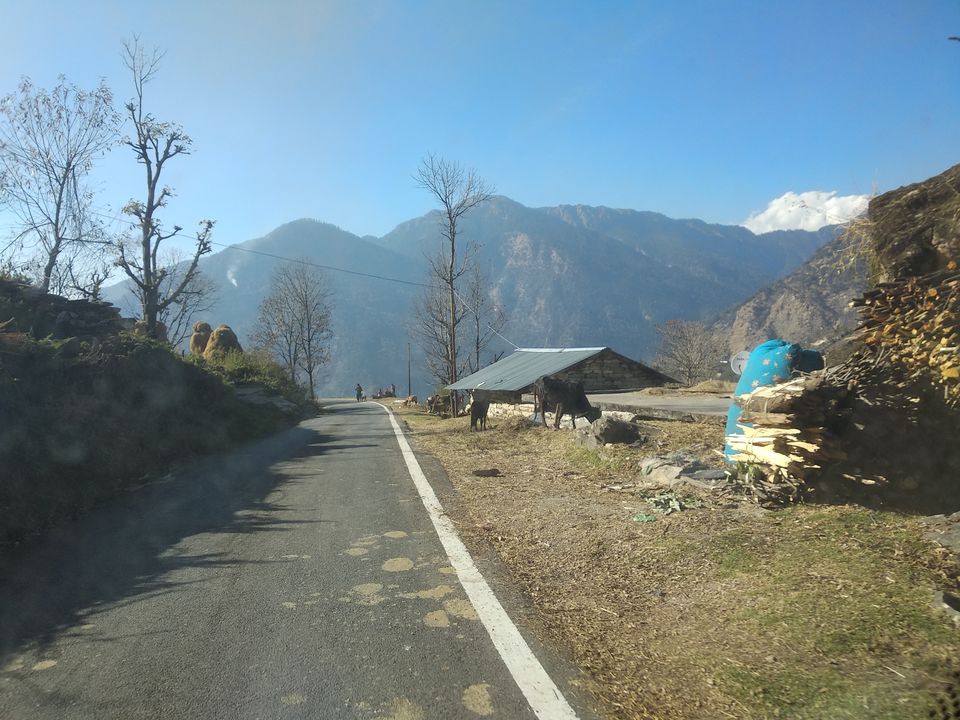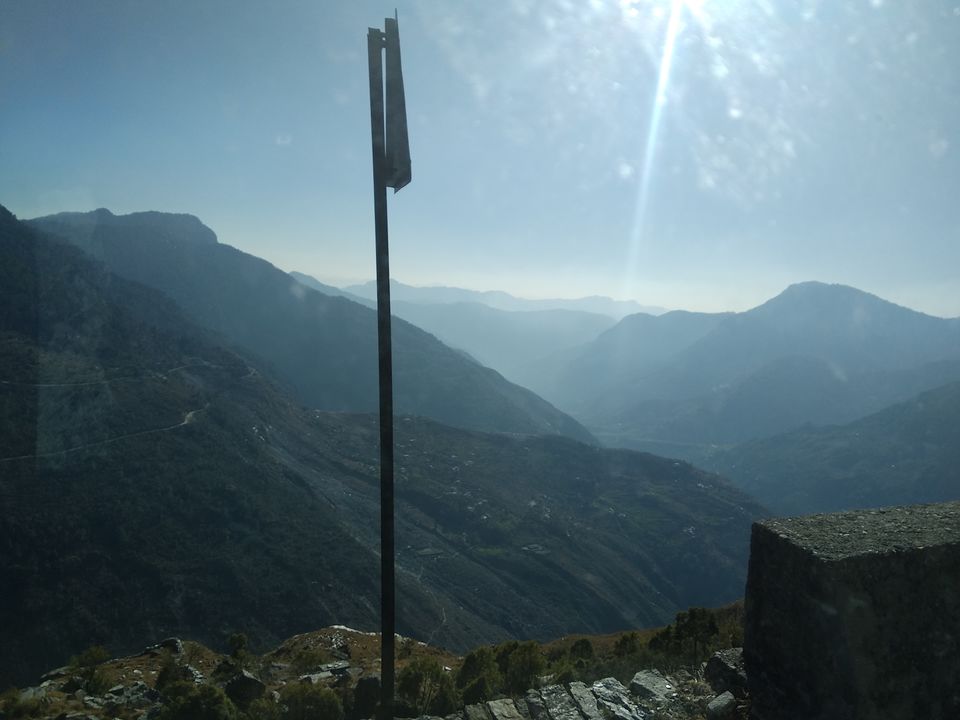 Day 5 Khaliya Top to Zero Point - More up and more down
So we are here 600 kms away from home, in my native mountains and I woke up late, due to cold and hangover. You can't believe how we just washed our shit, with soft ice/snow, man really..!! Water just get freezes there within 3 mins, so that's why. What a morning that was, the sun above the mountains, oh my god, you can spend your life just watching the different shadows clouds made by sunlight, the clouds which always want to stick to top of mountains ans show the dance of this beautiful creation. Awe-inspiring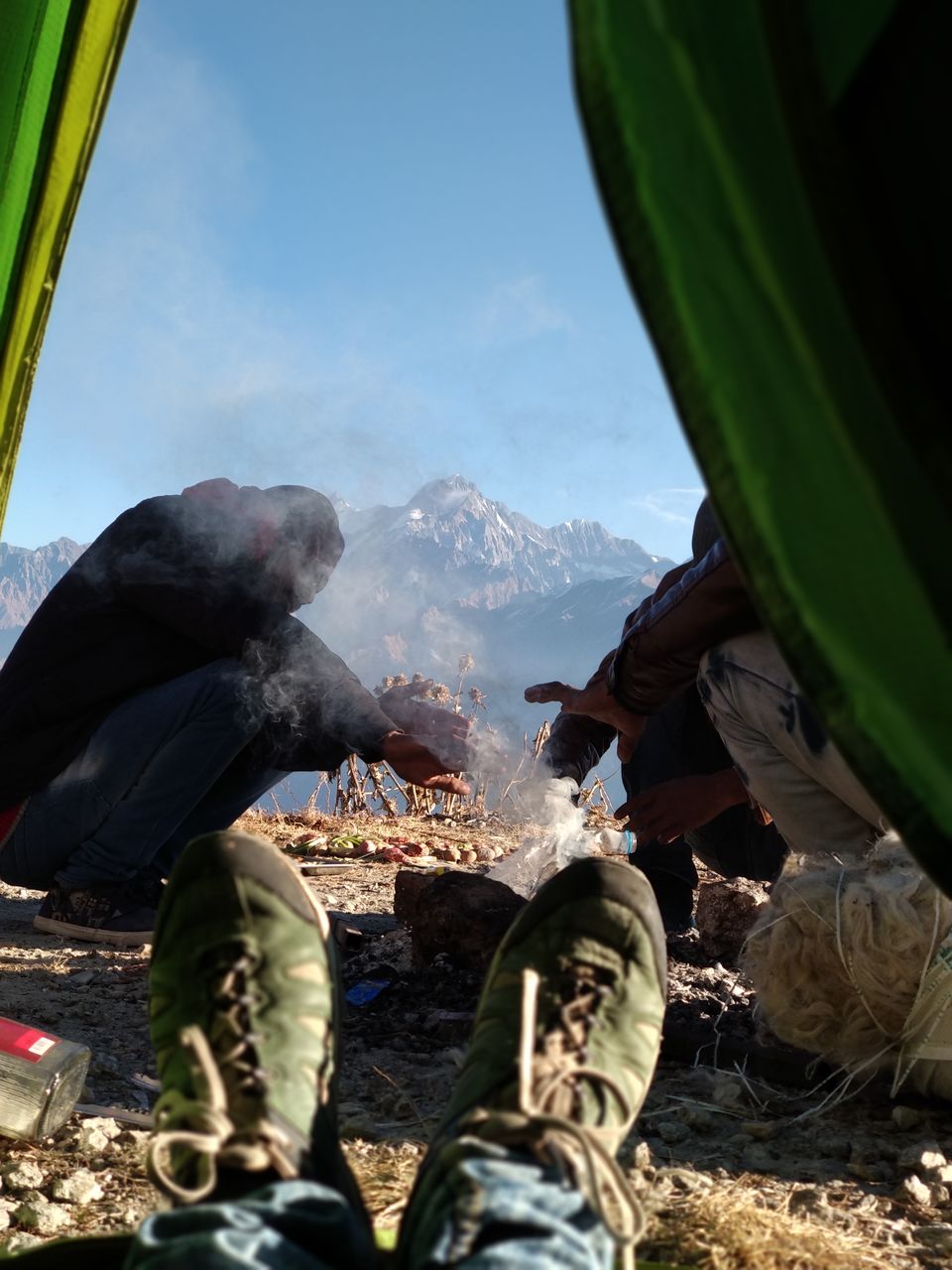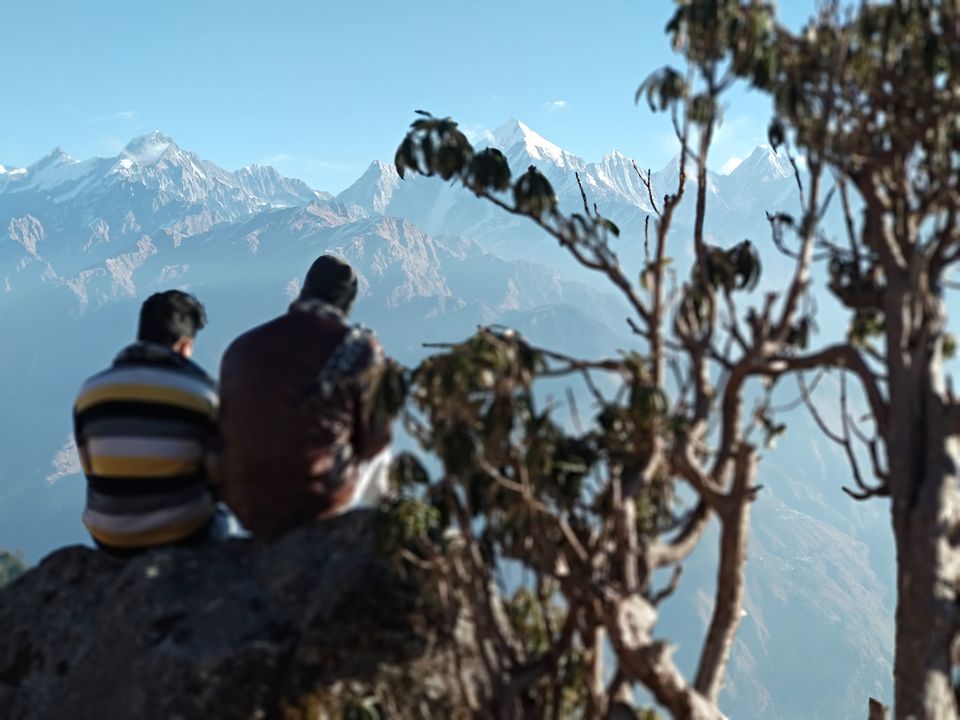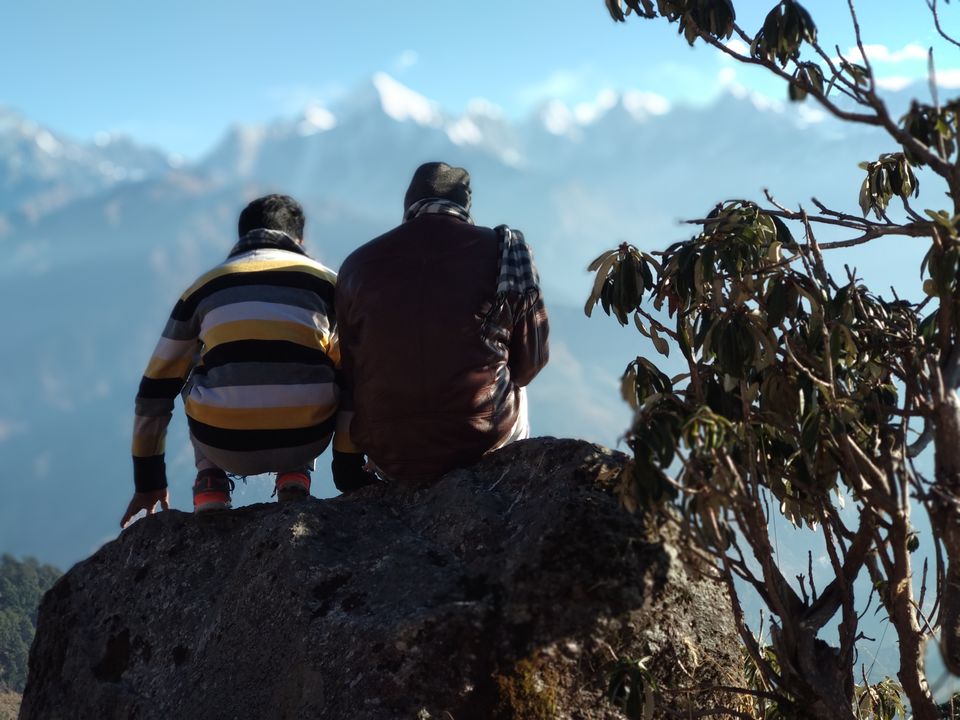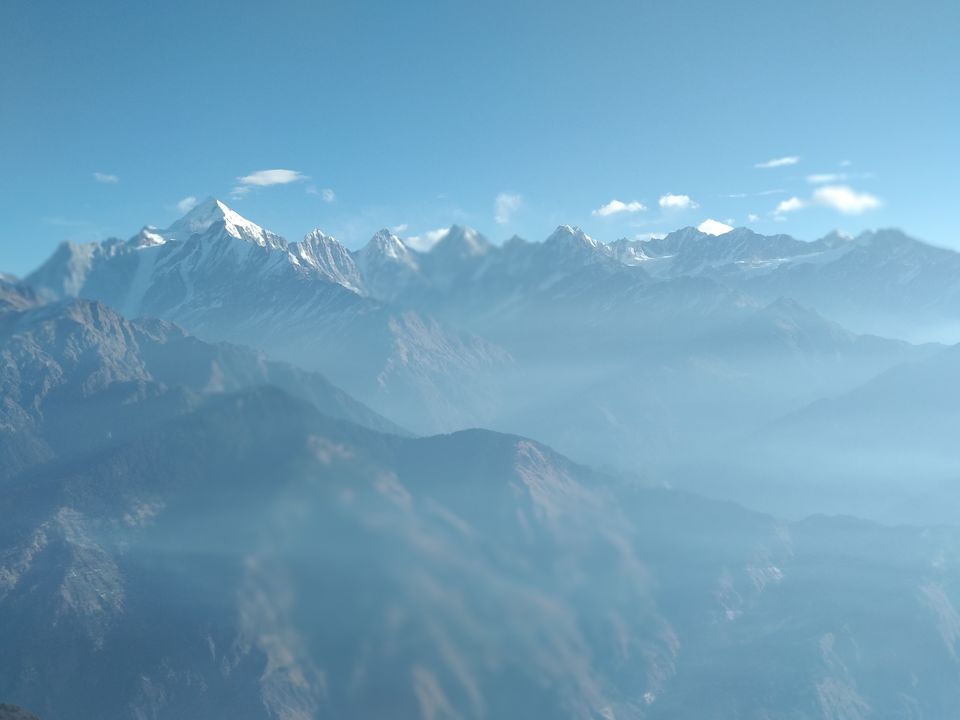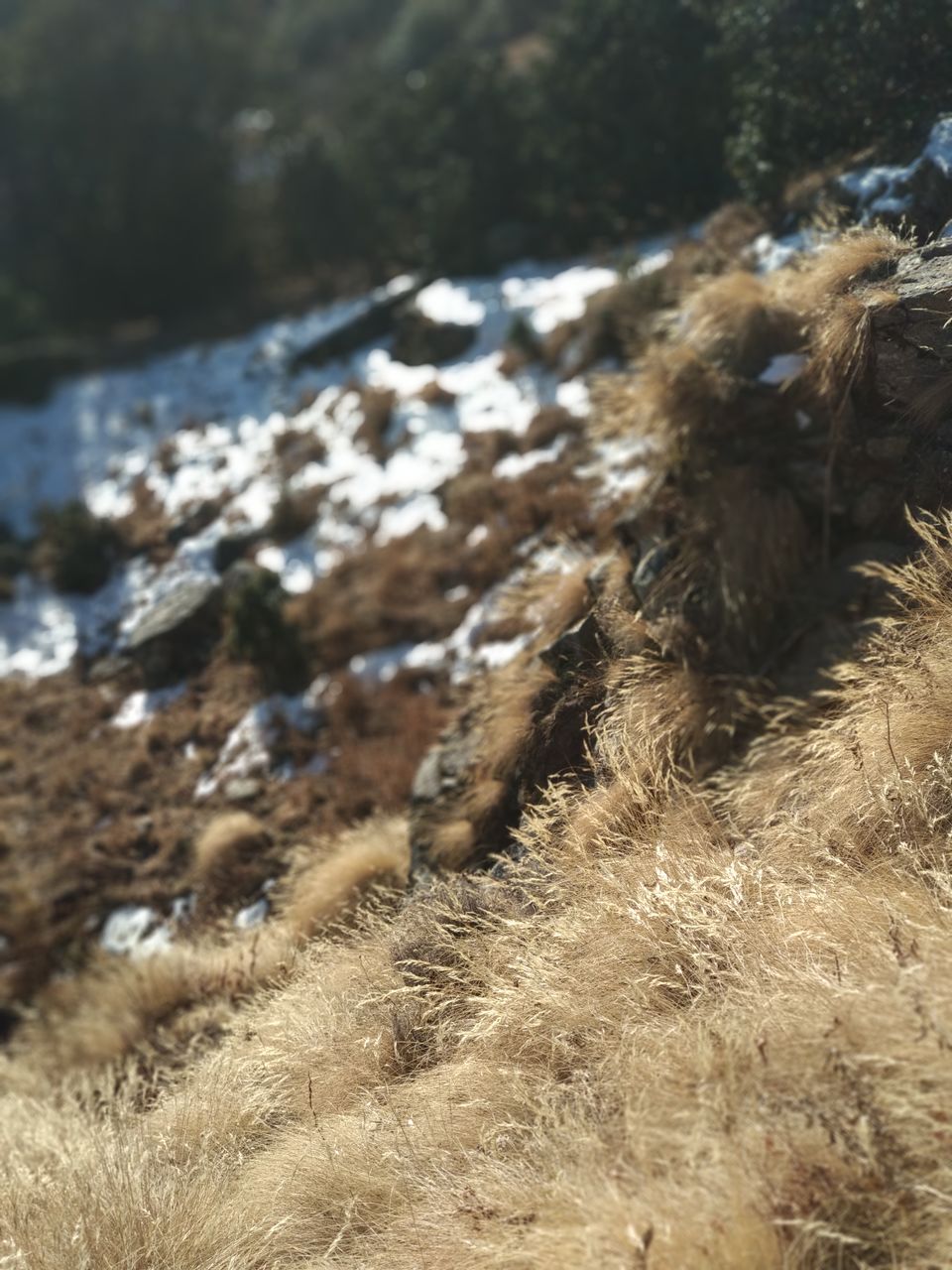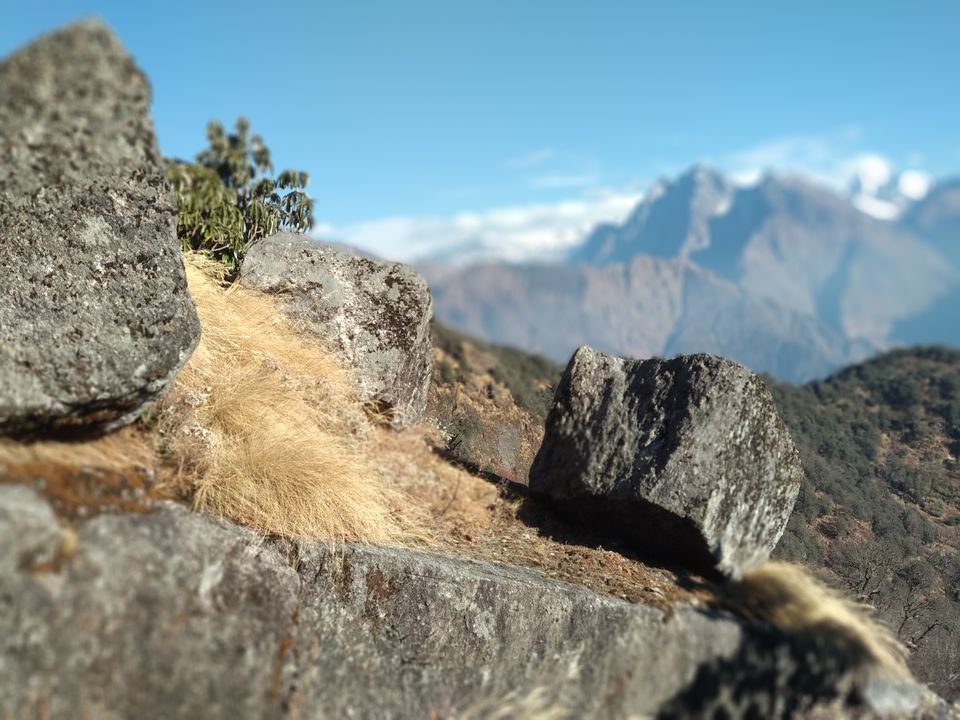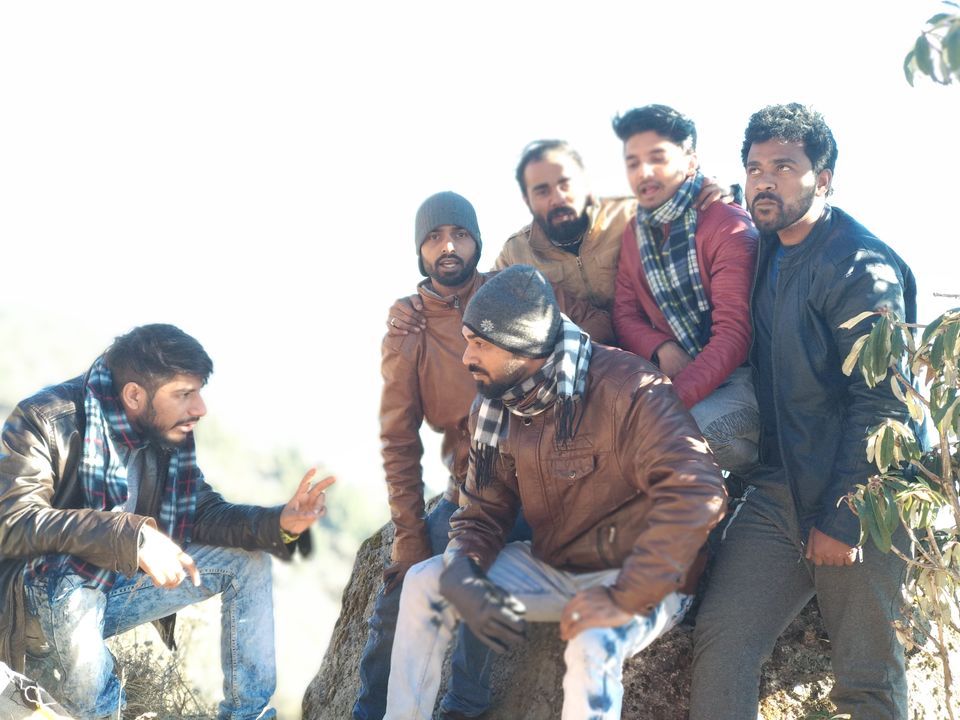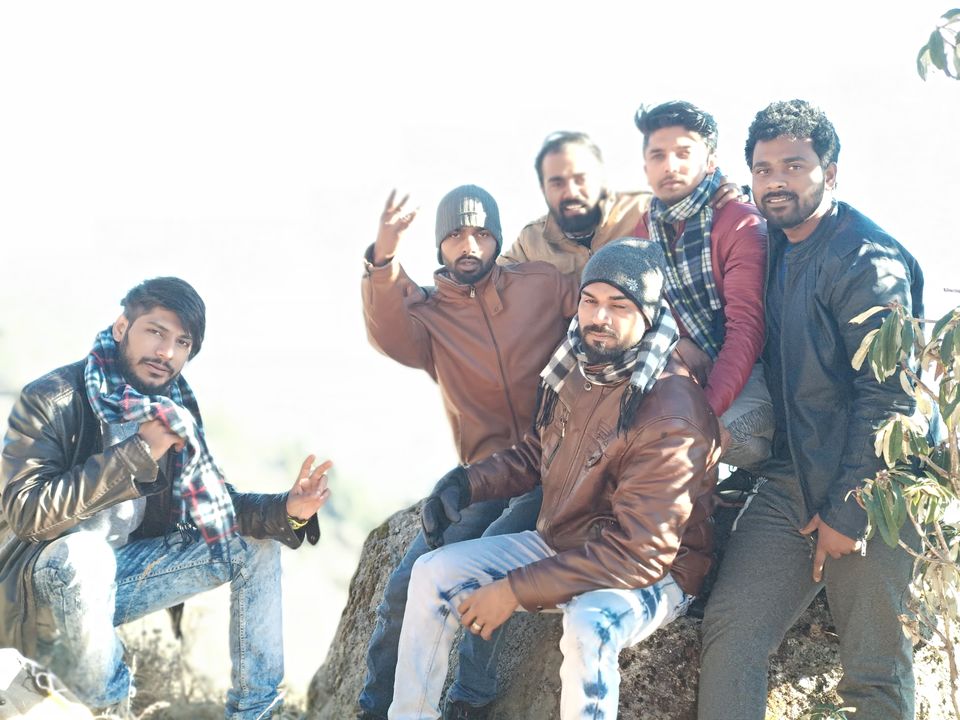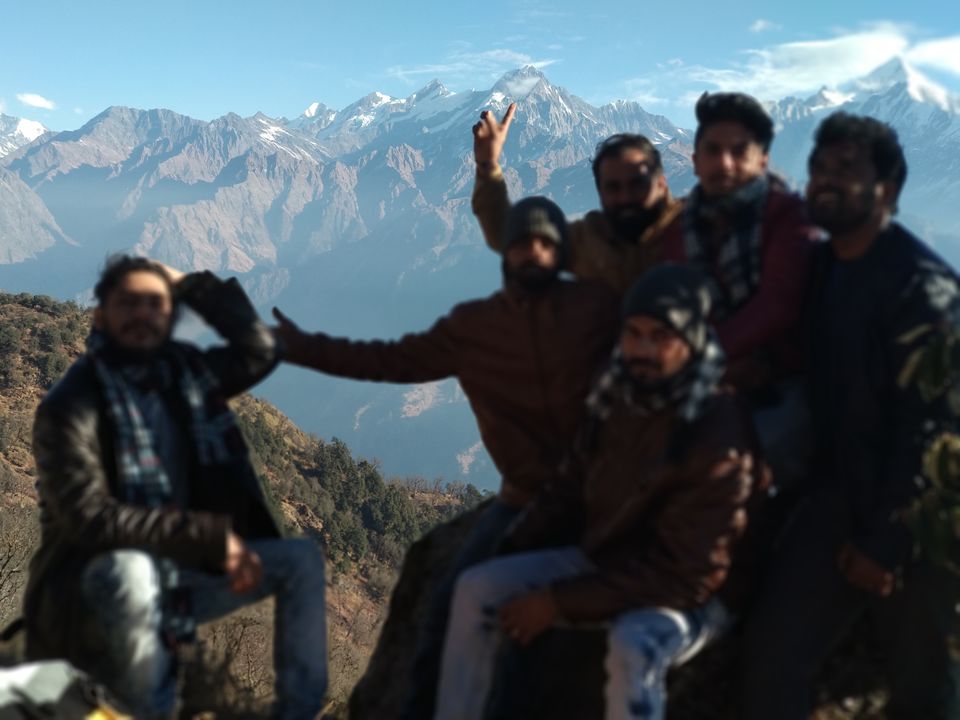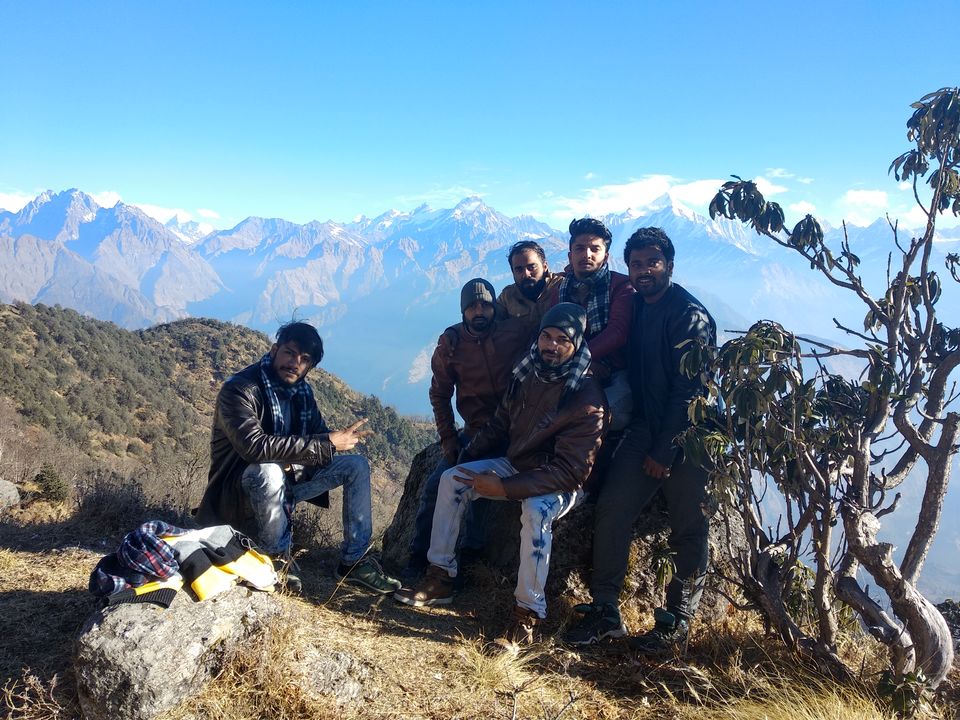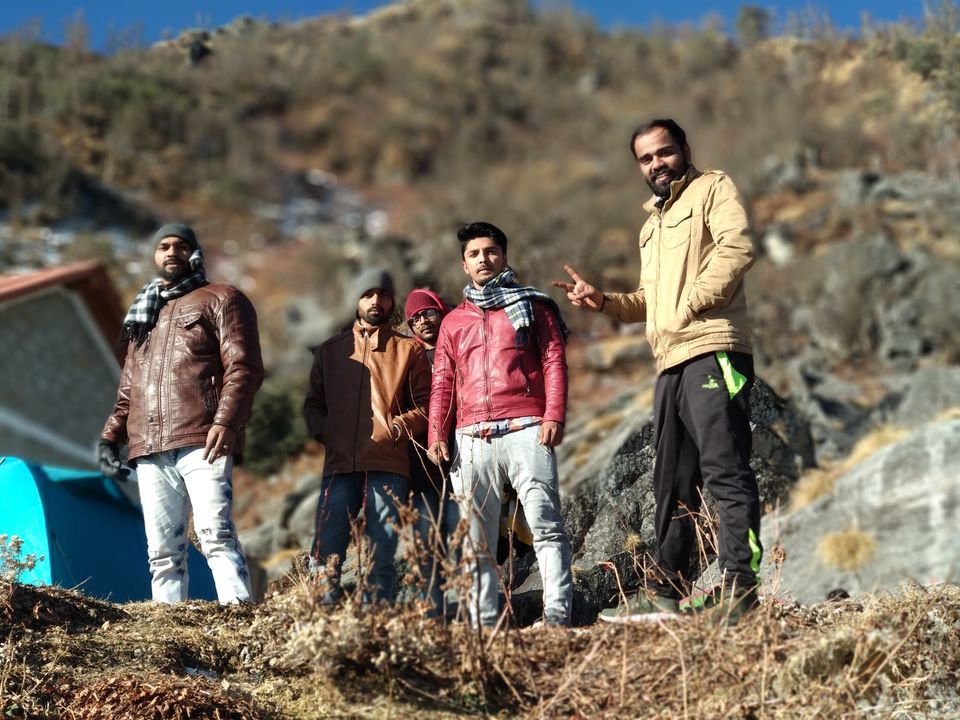 Day 6 Munsiari to Haldwani - Birthi Water Fall
On our way back from Munsiari to Haldwani on 2nd January 2018, we know that we have to a minor halt for Birthi Water Fall, a really beautiful place from where we have to go a little up, like for 15-20 mins. But that place is too must visit able. Grab by your own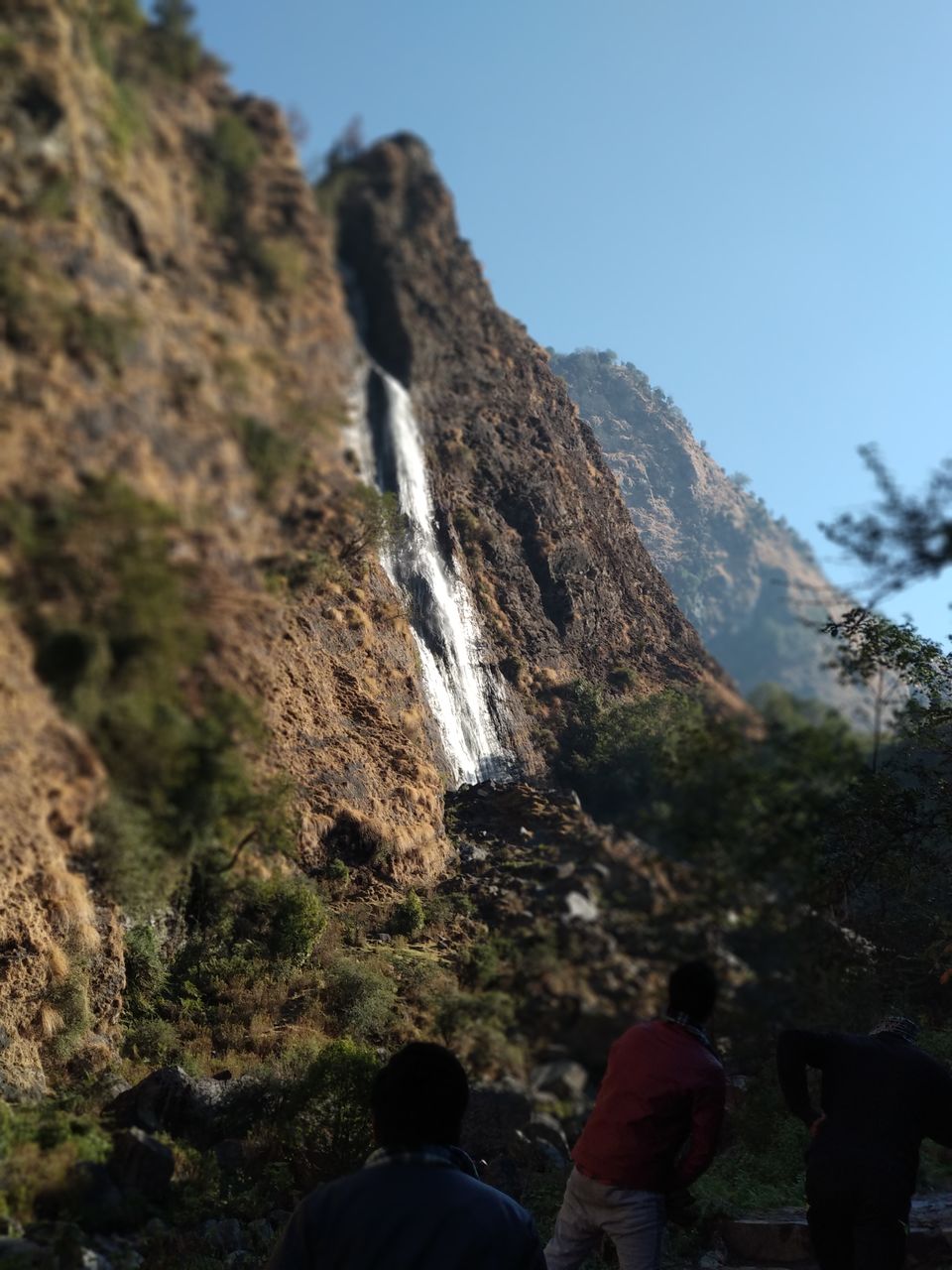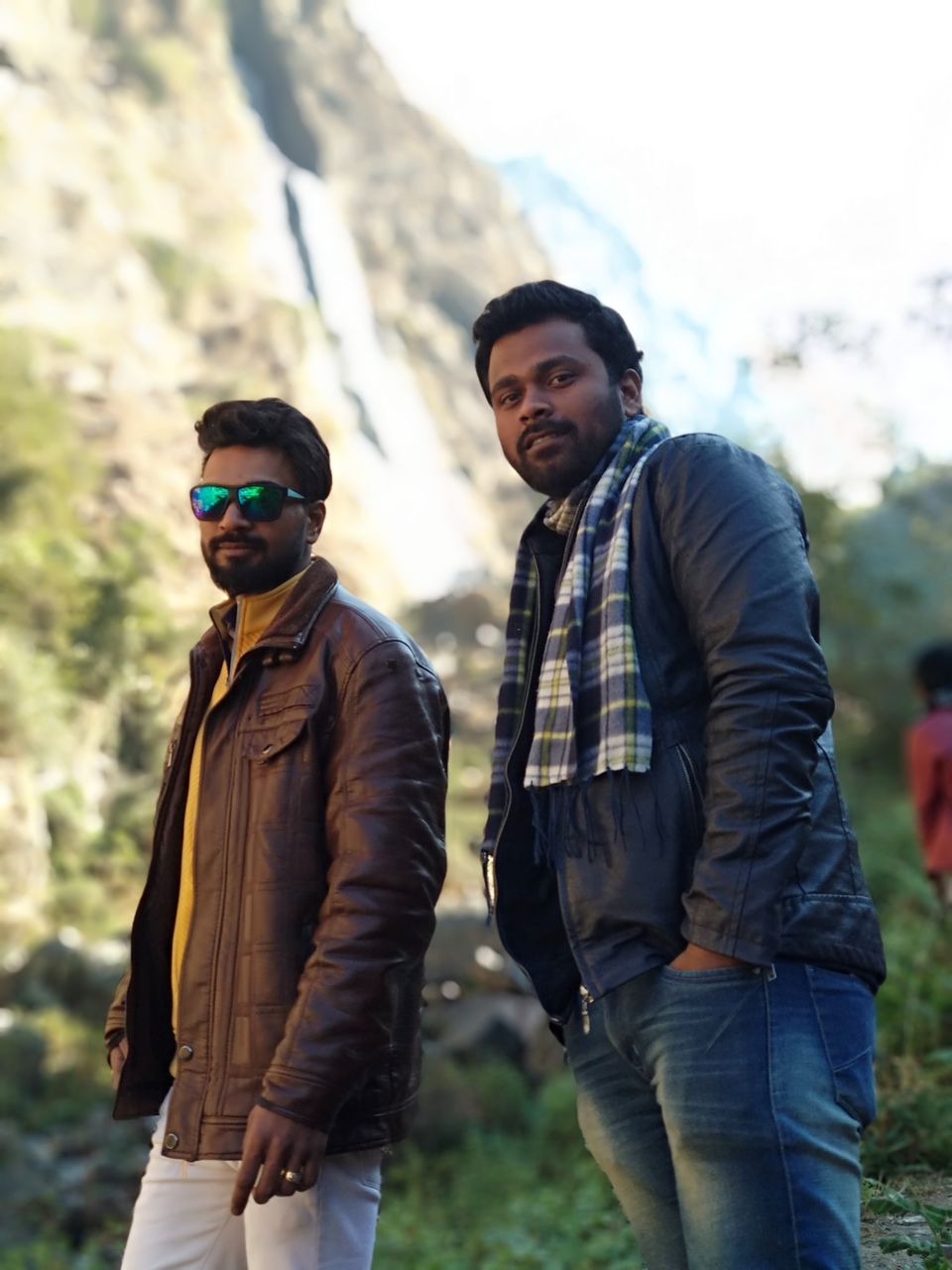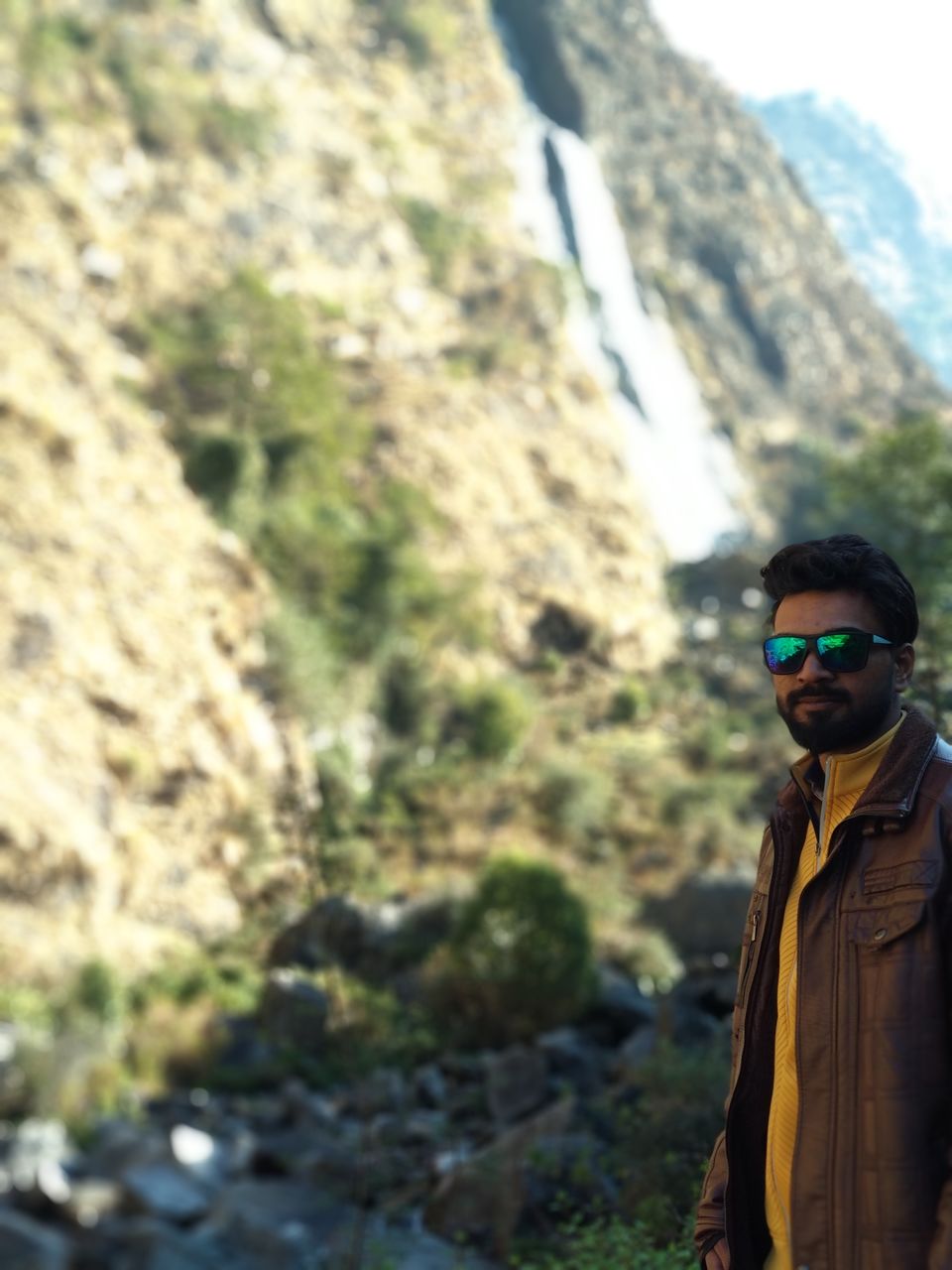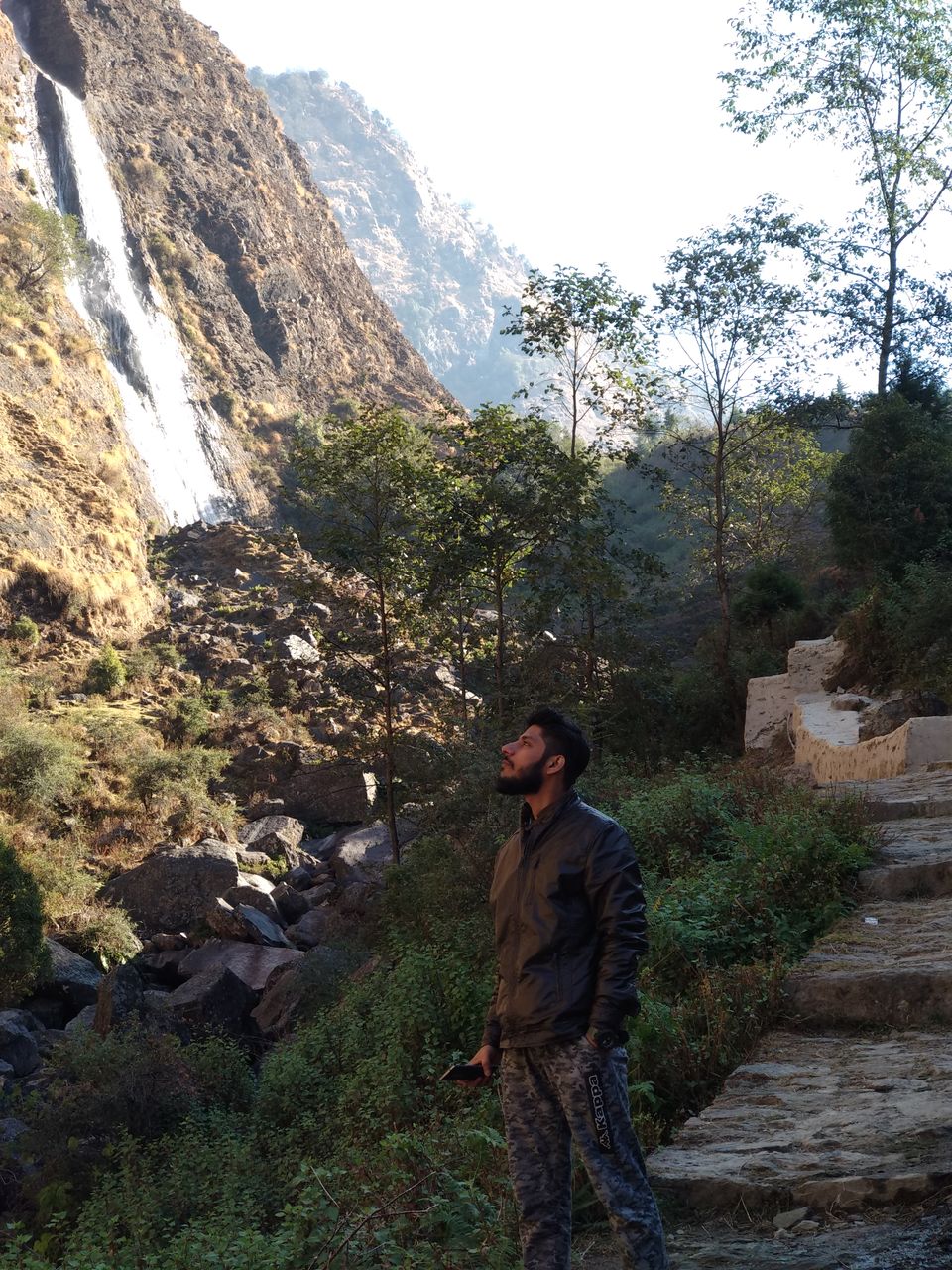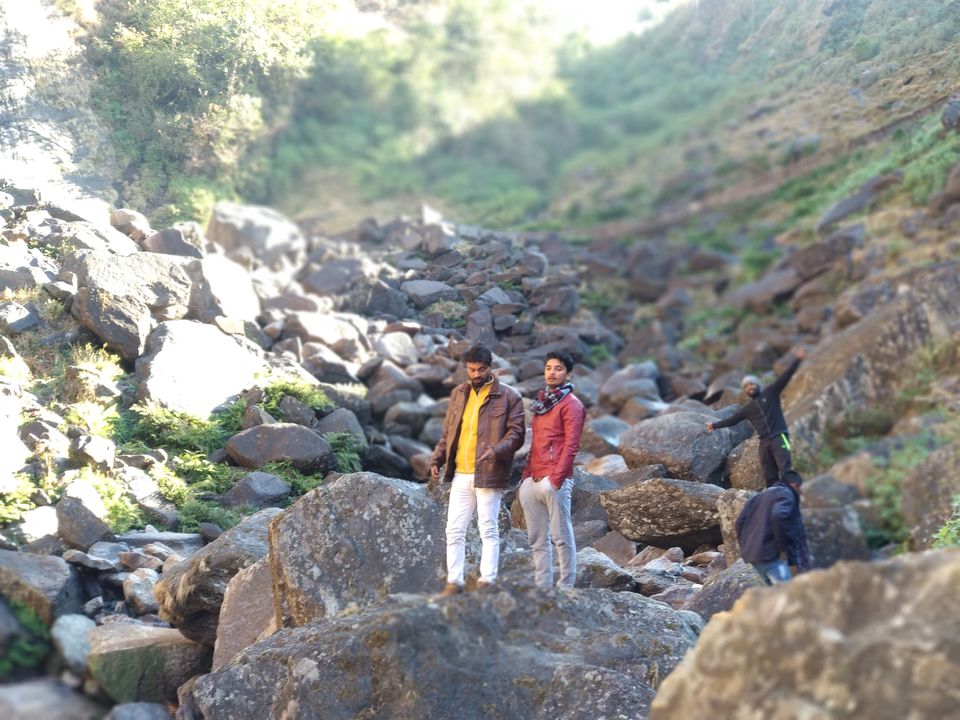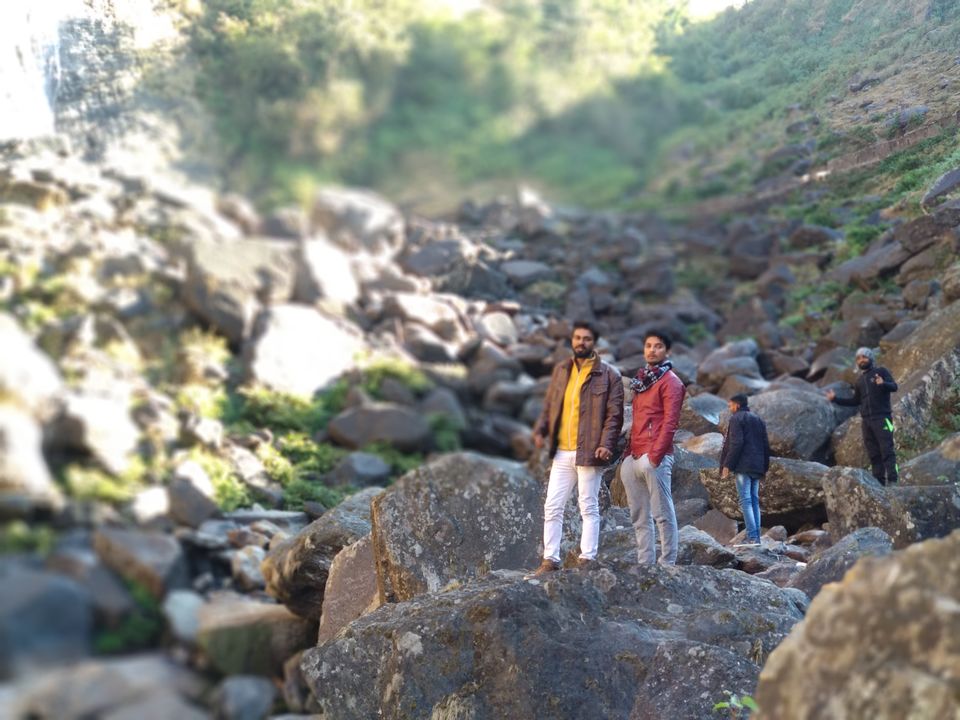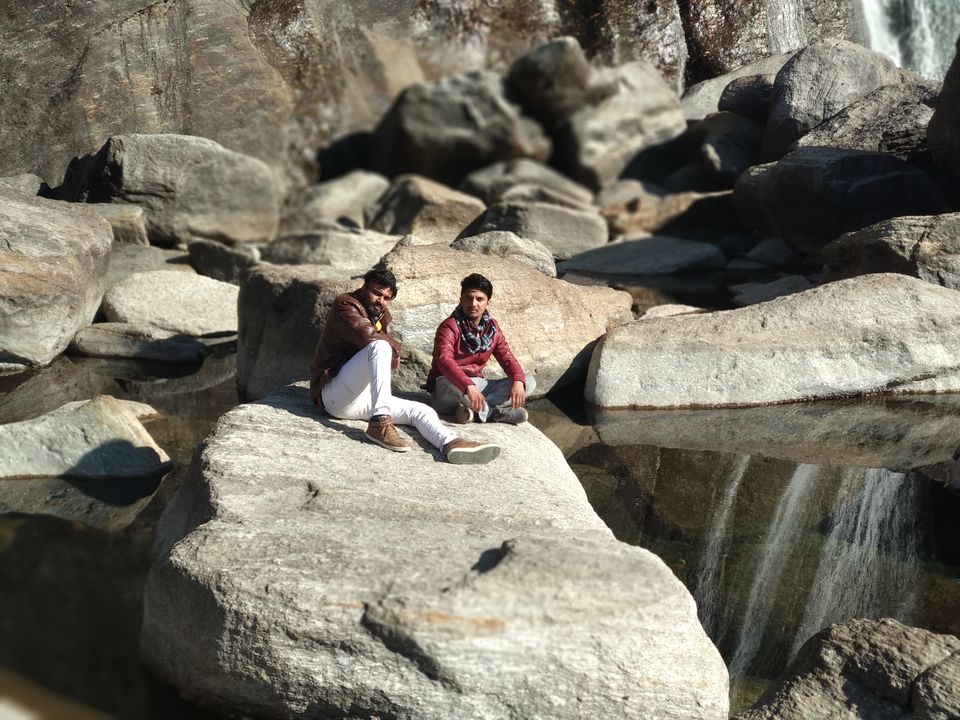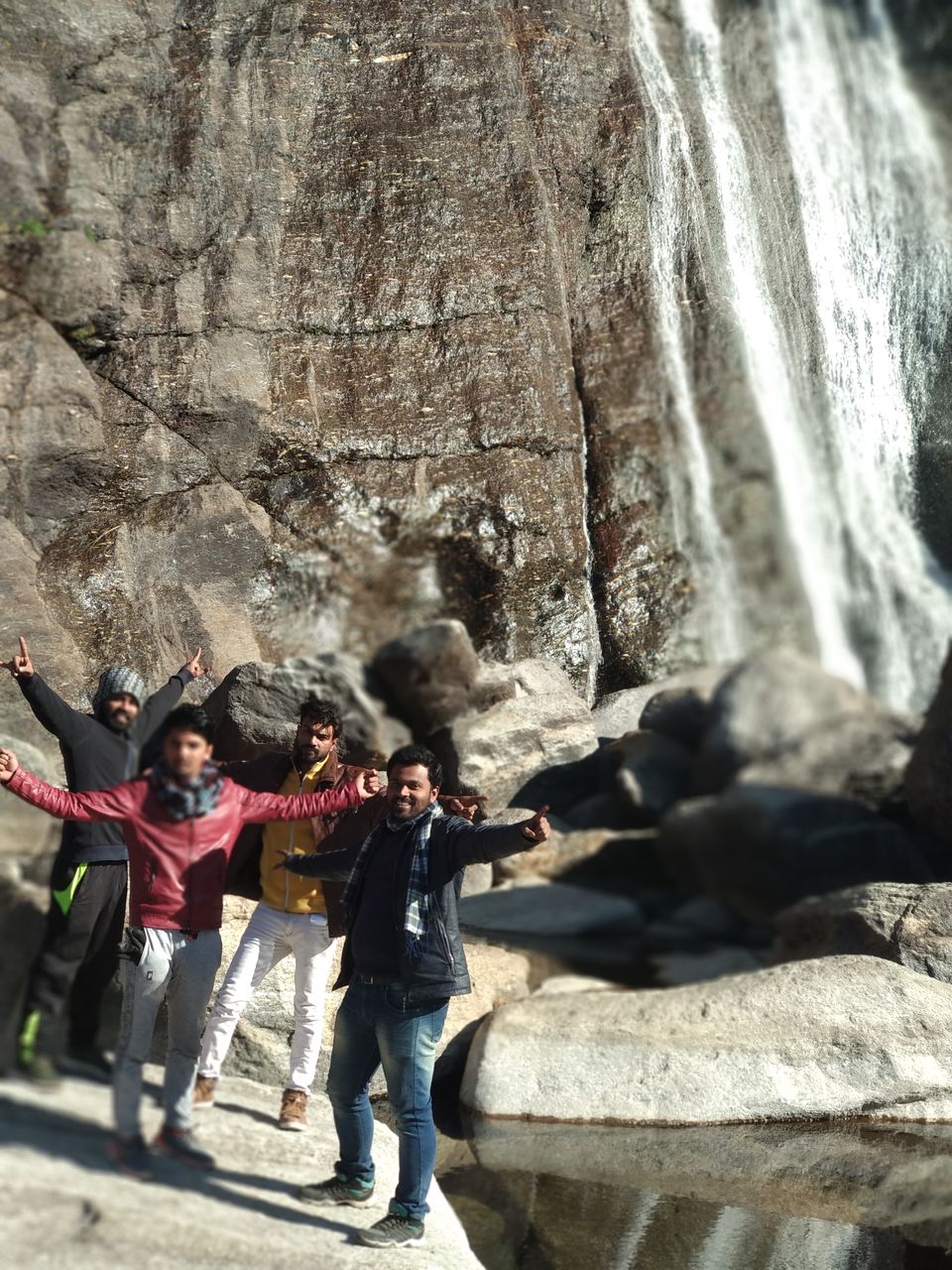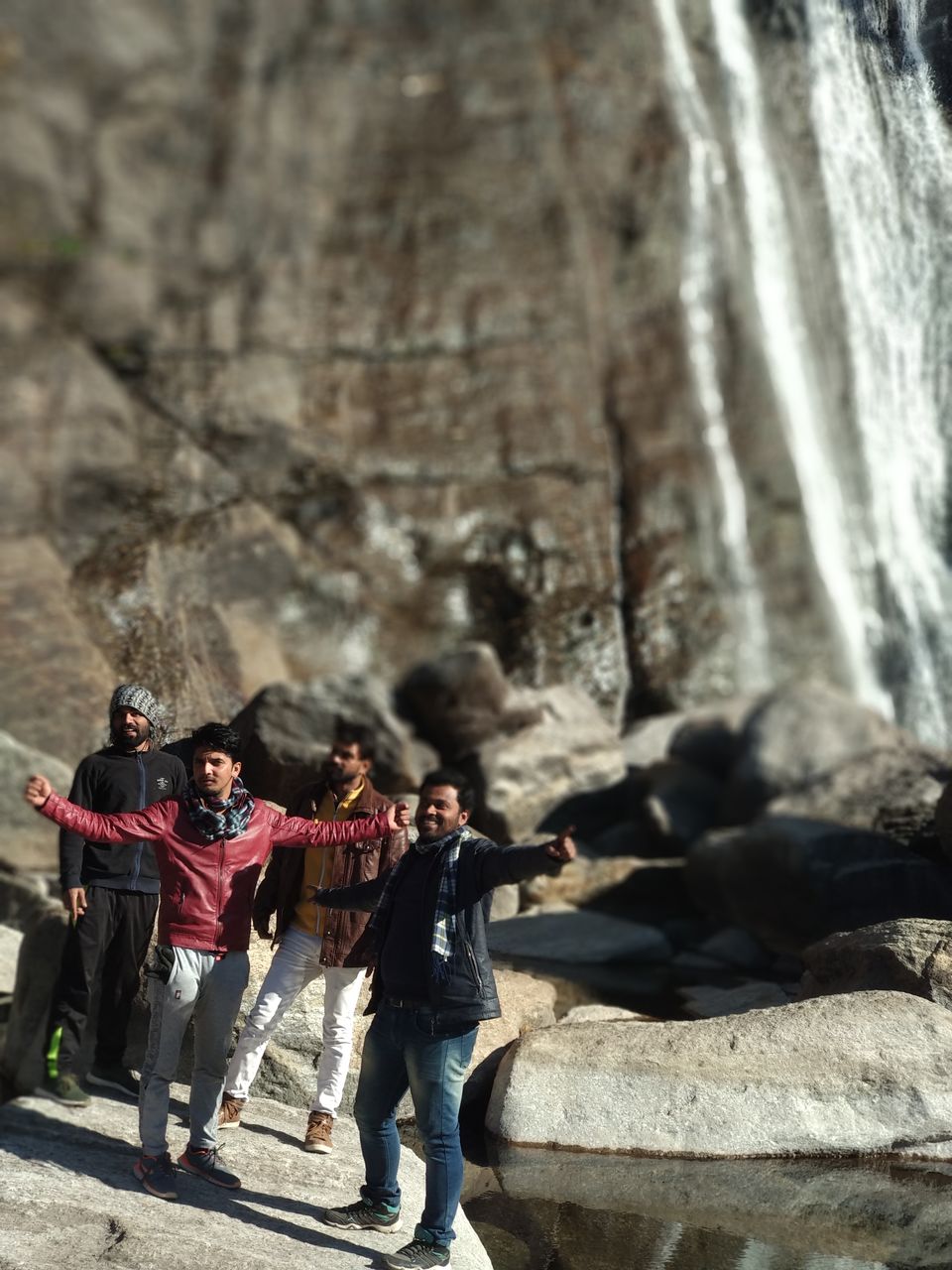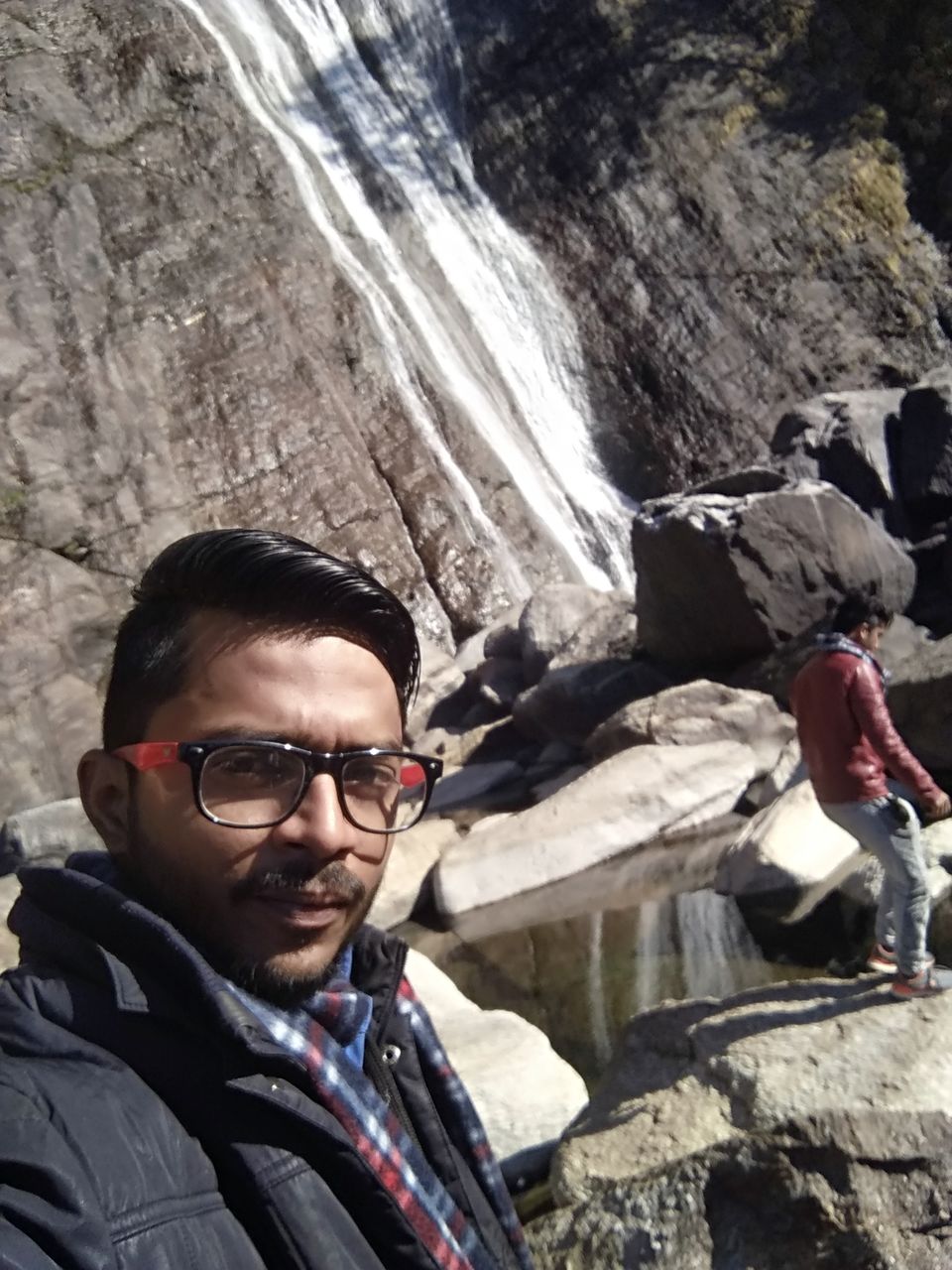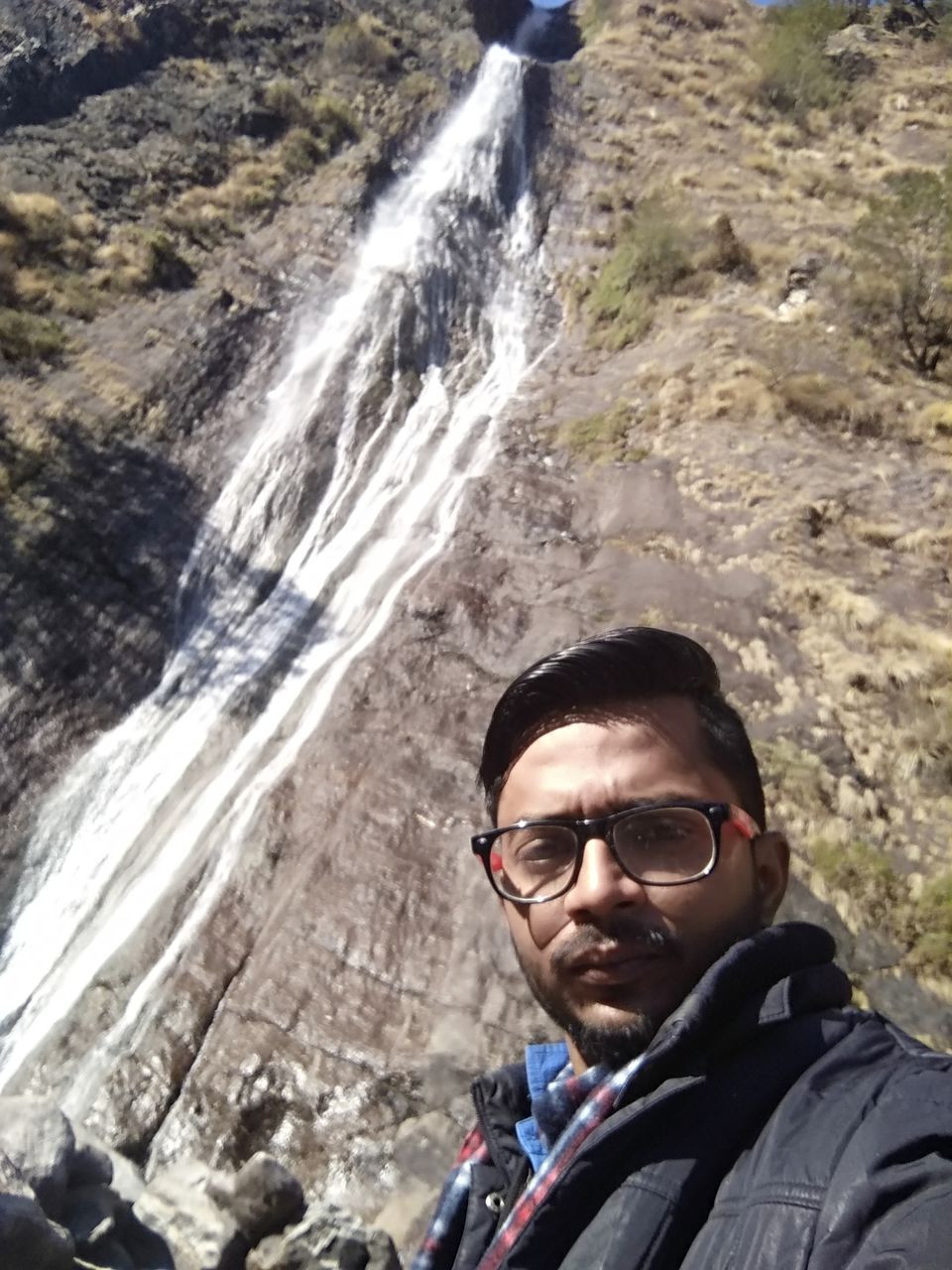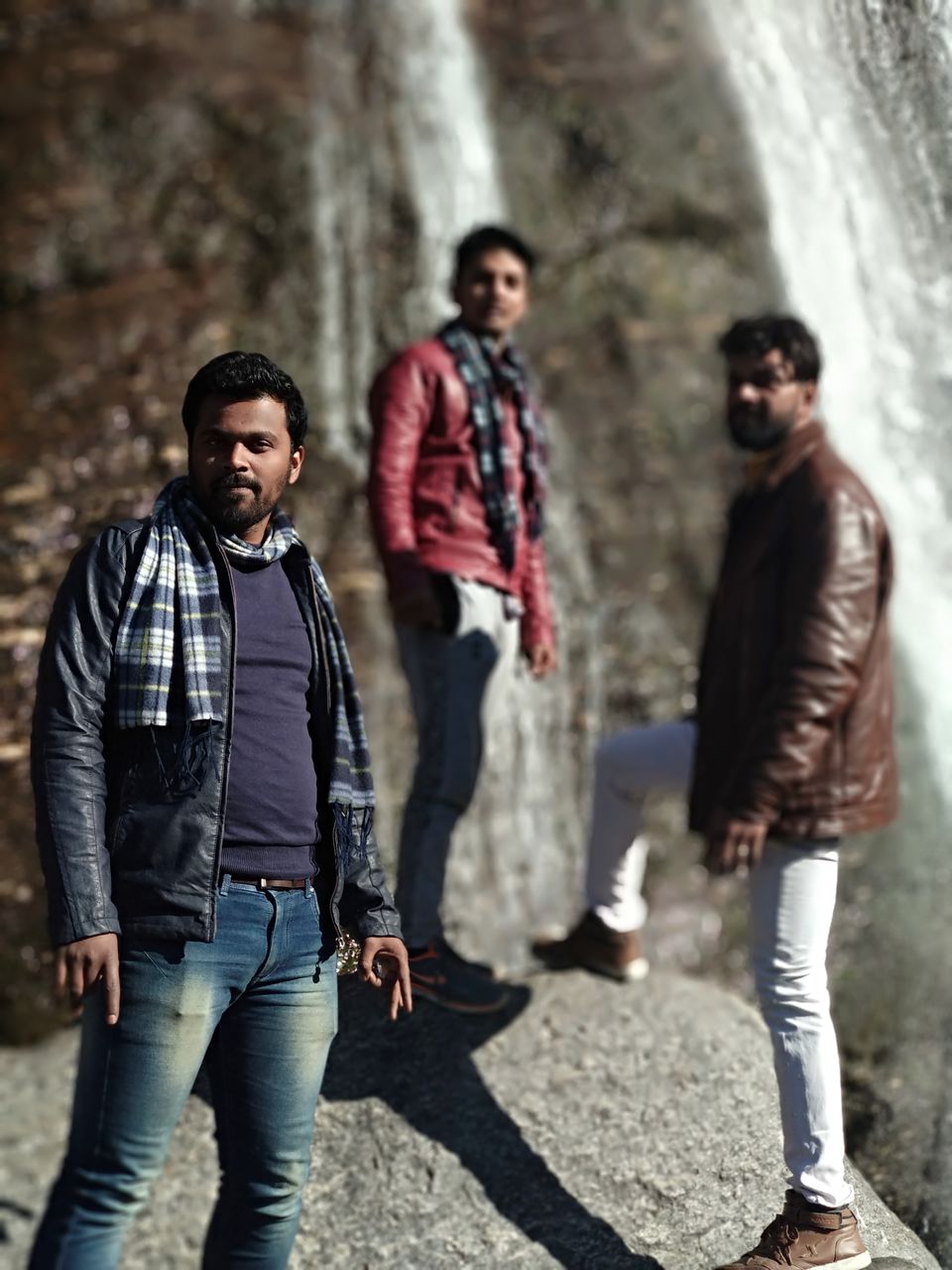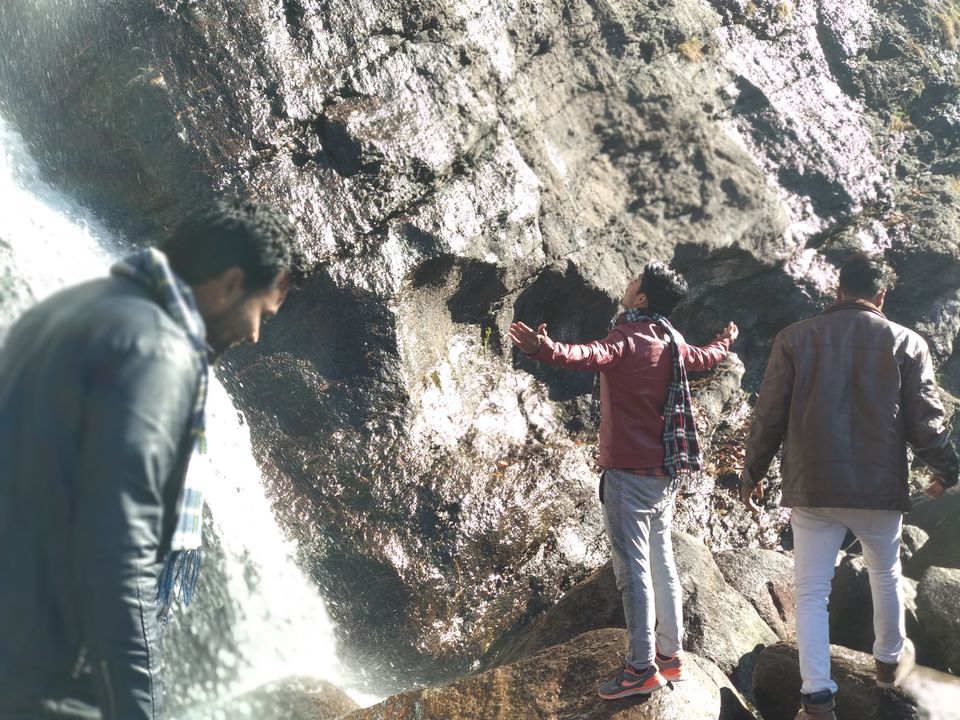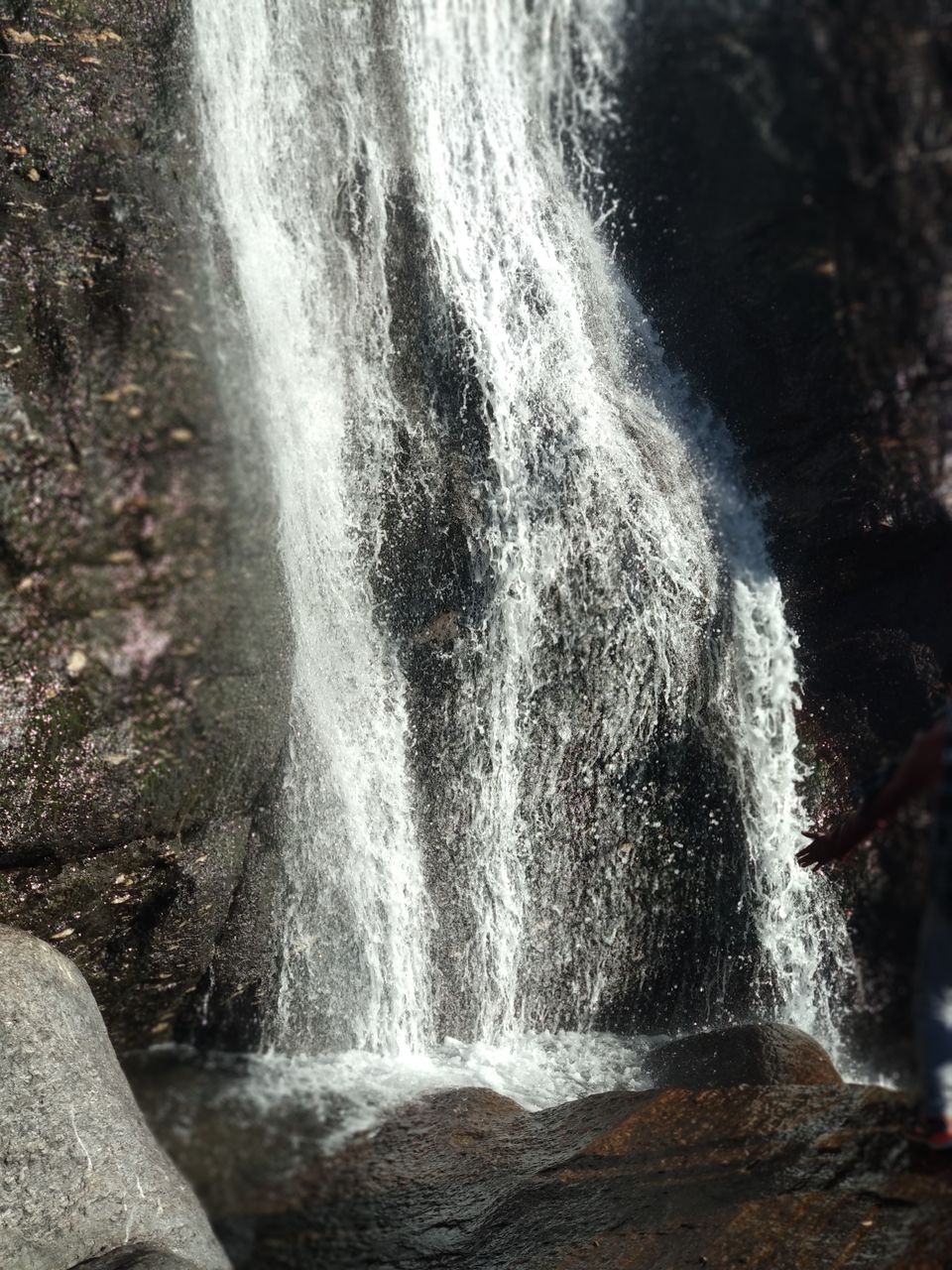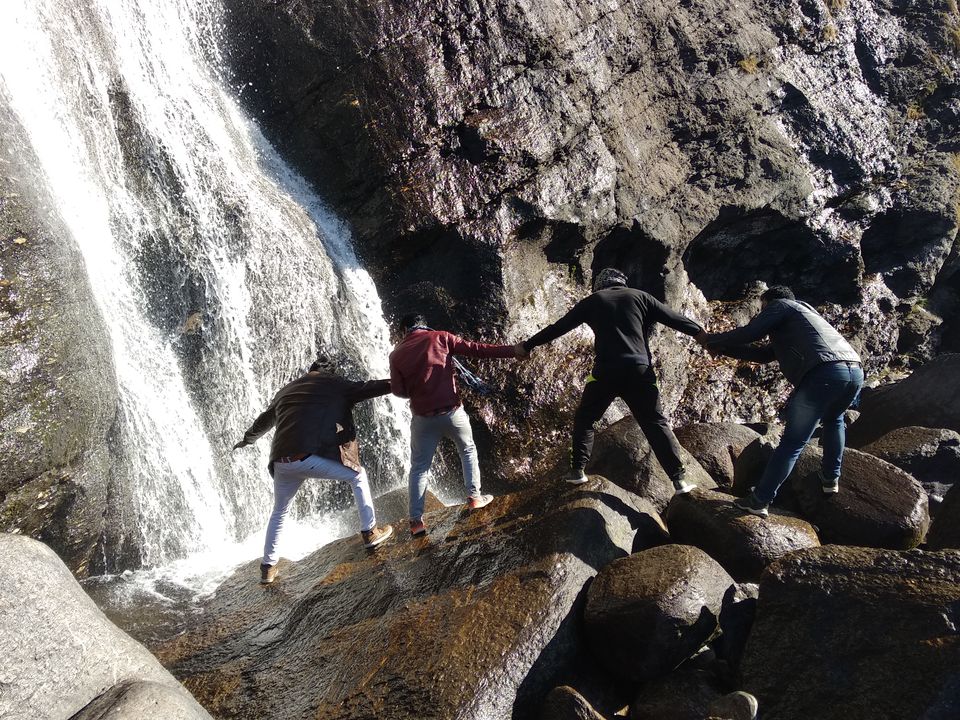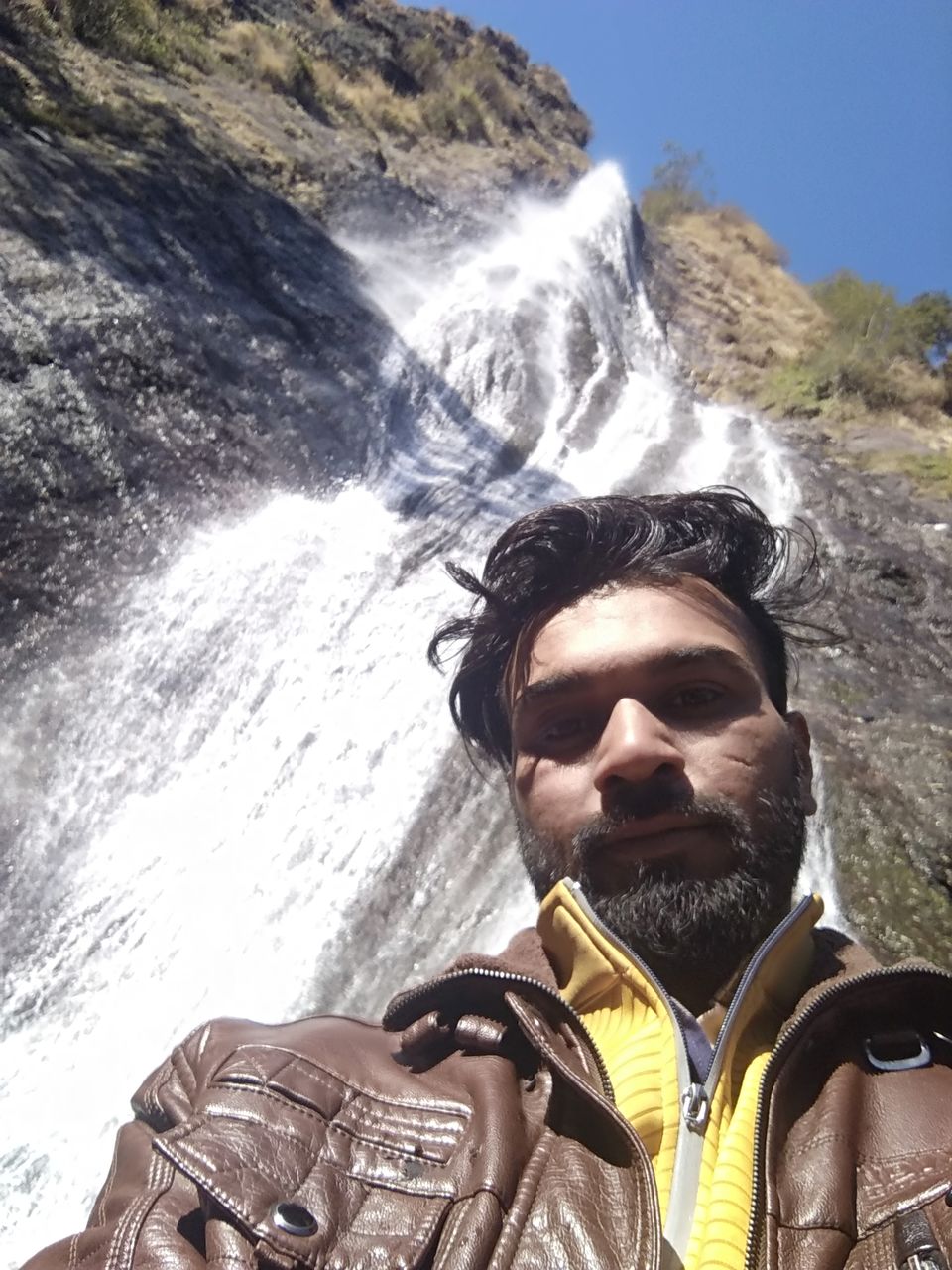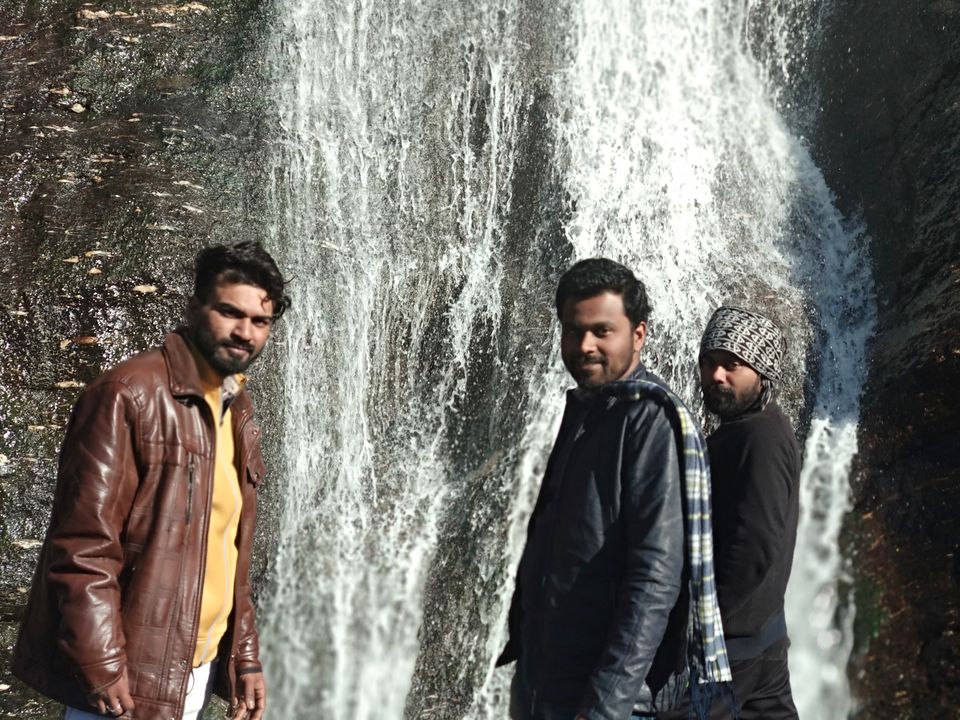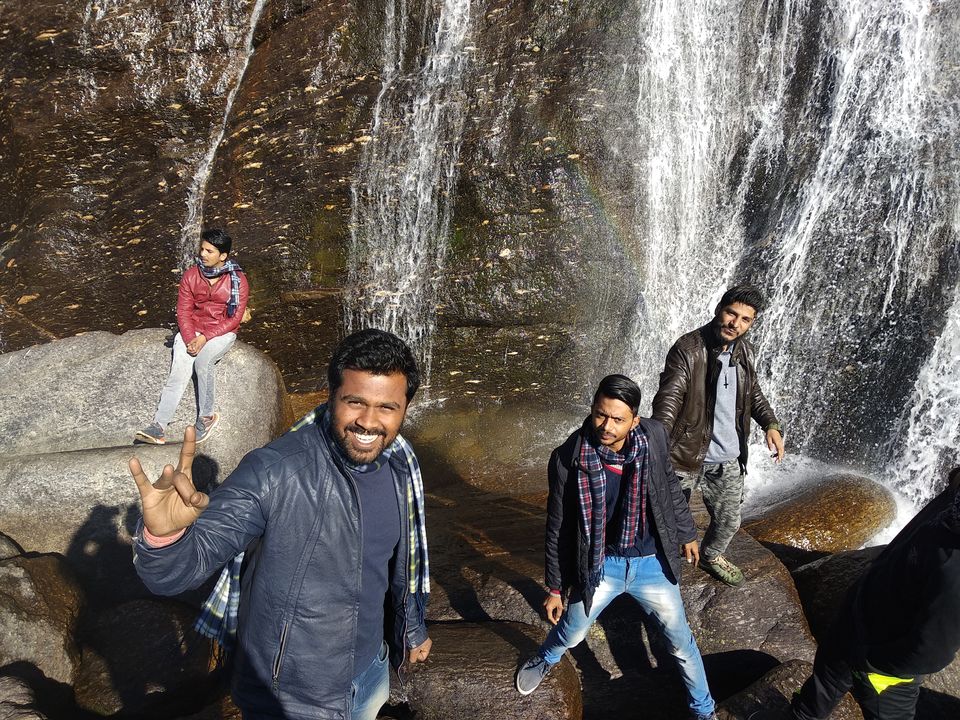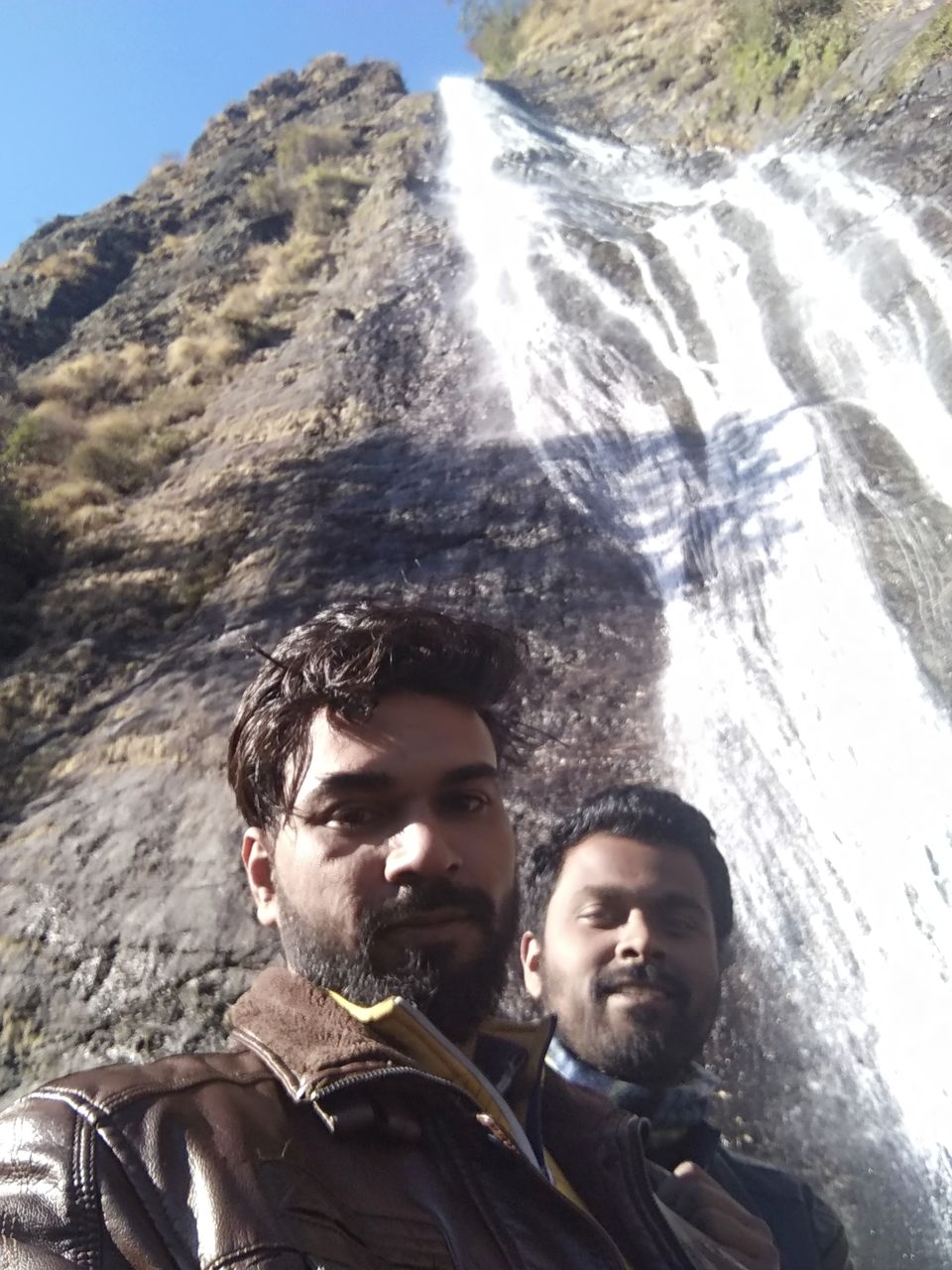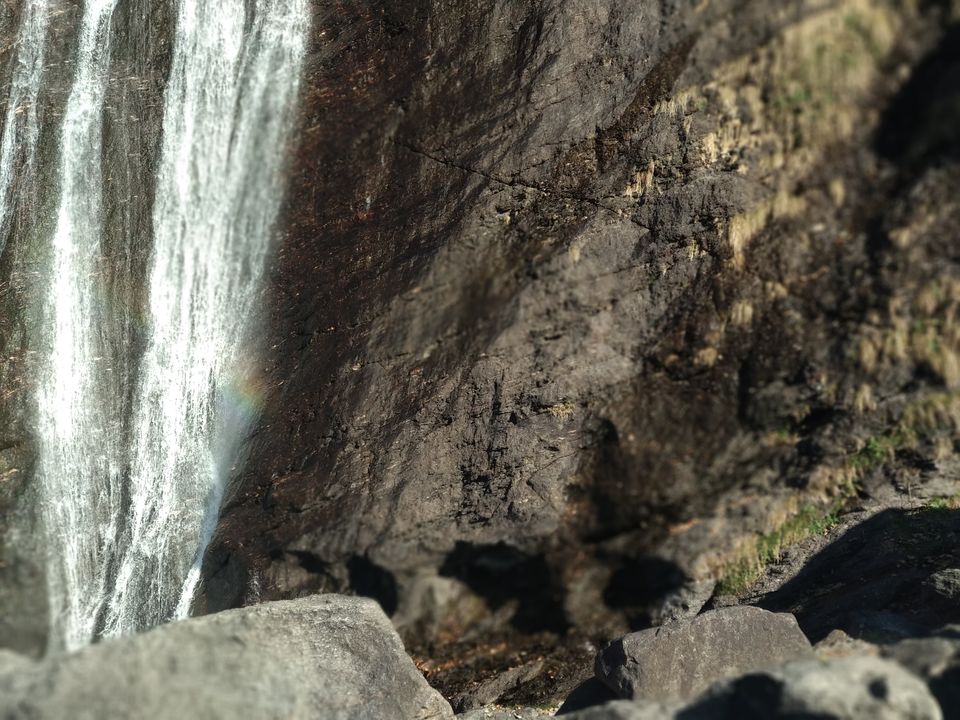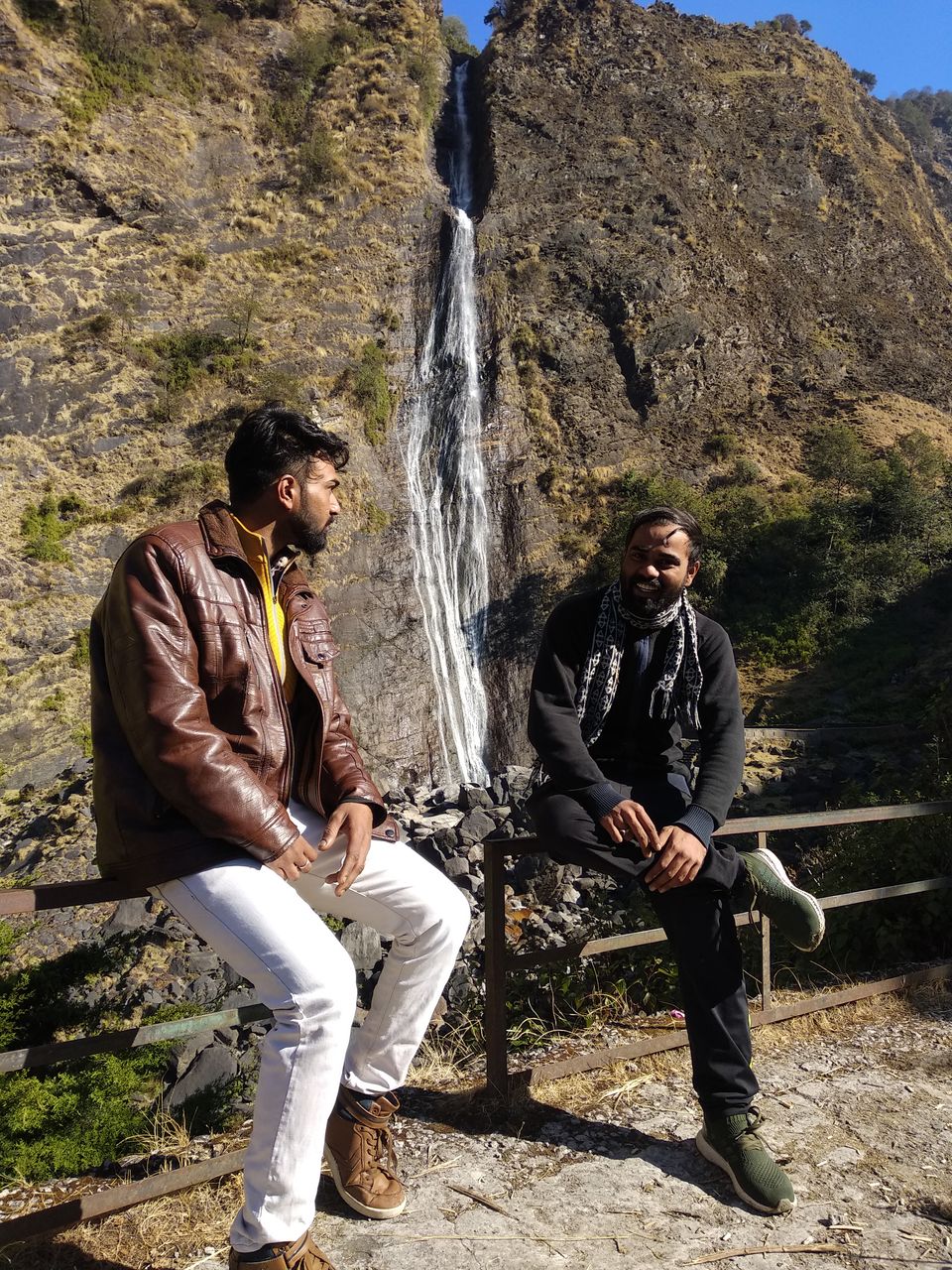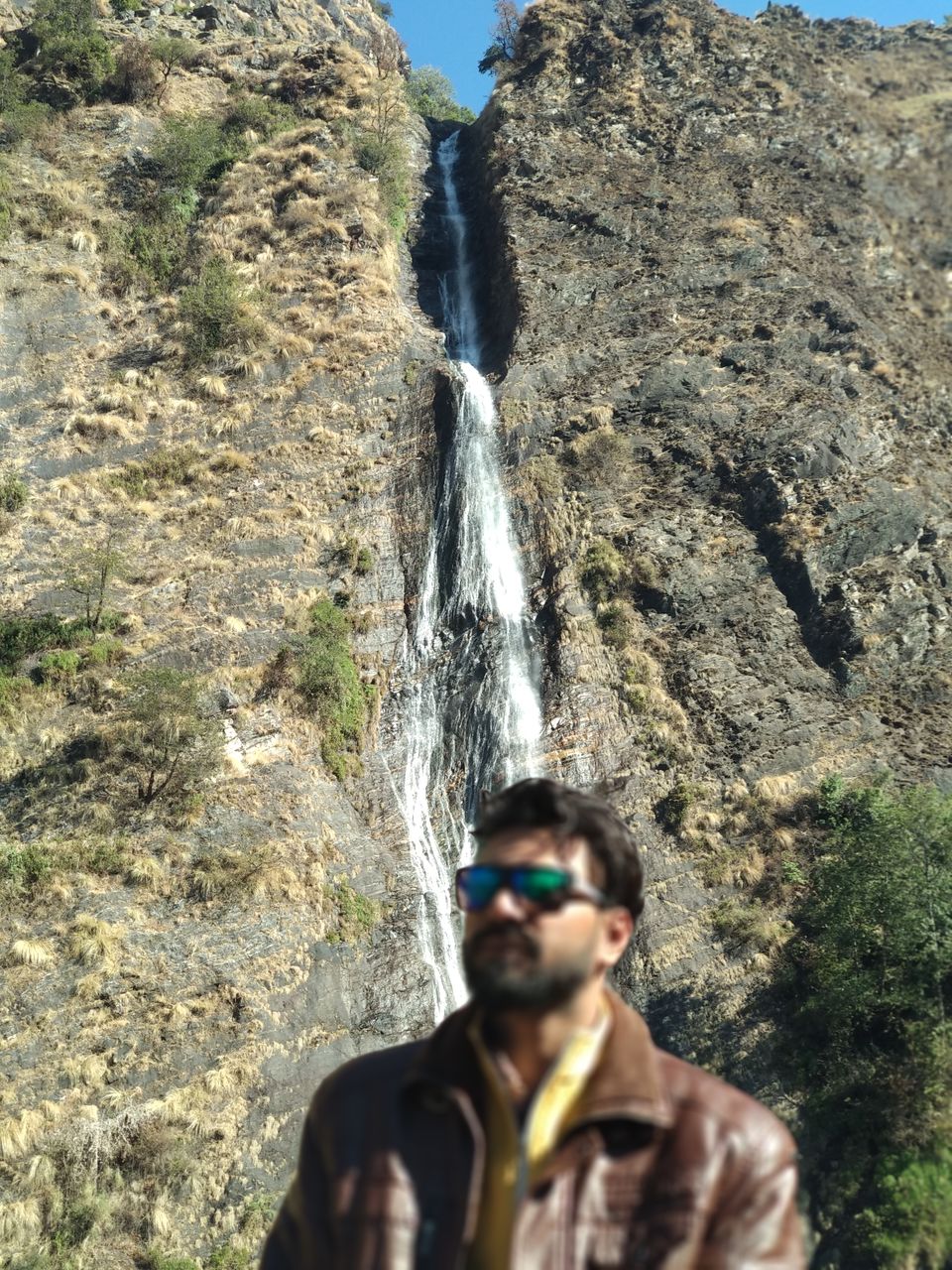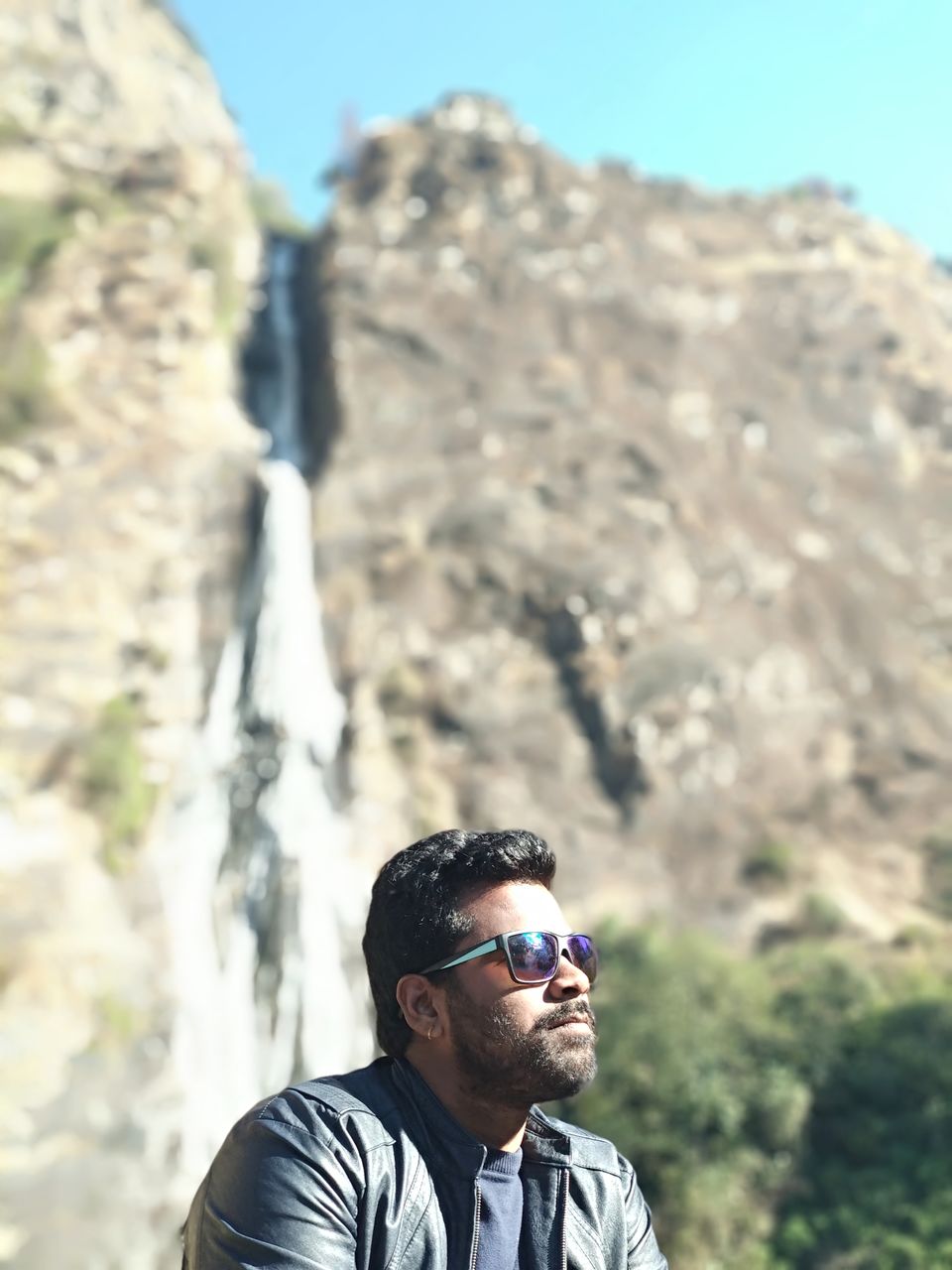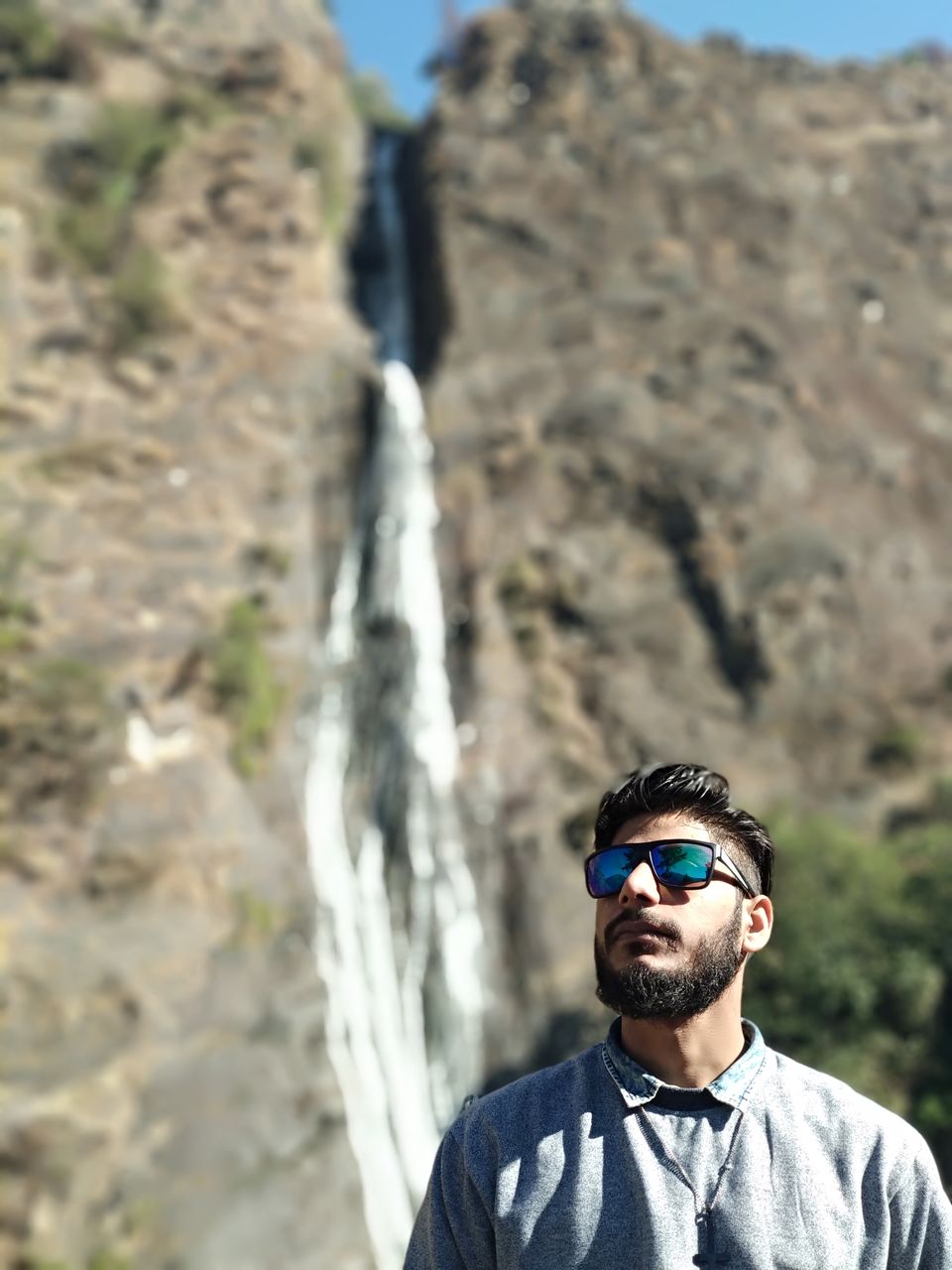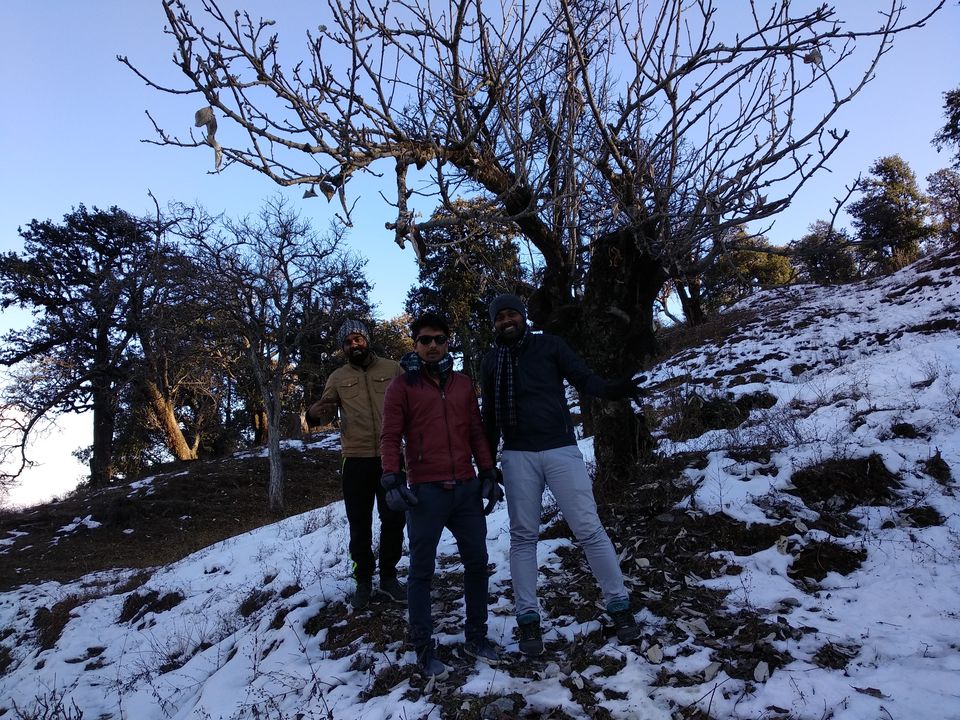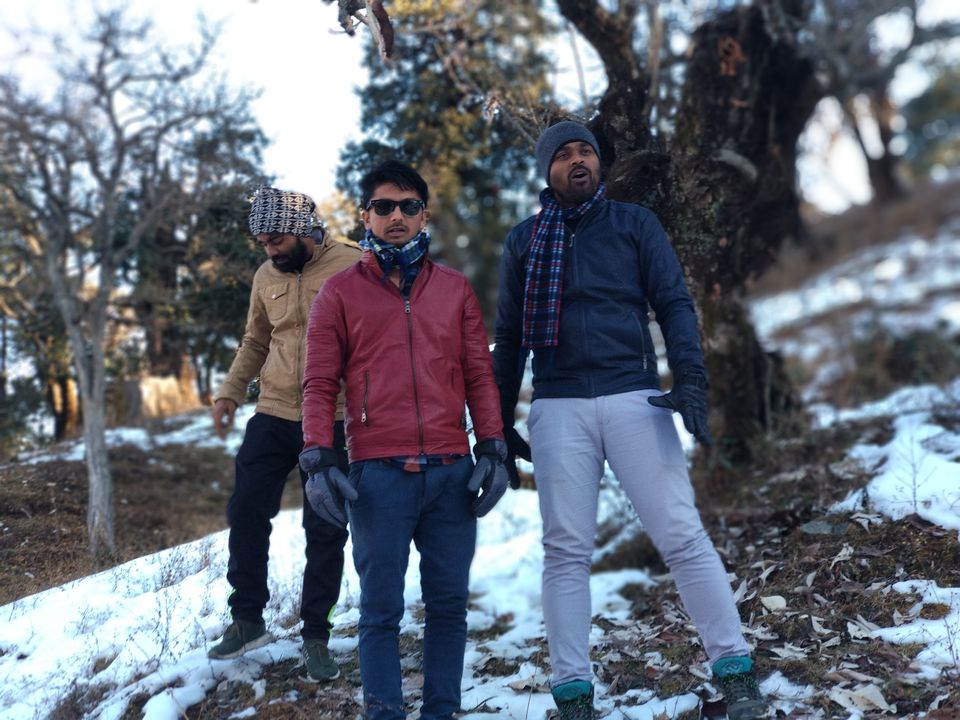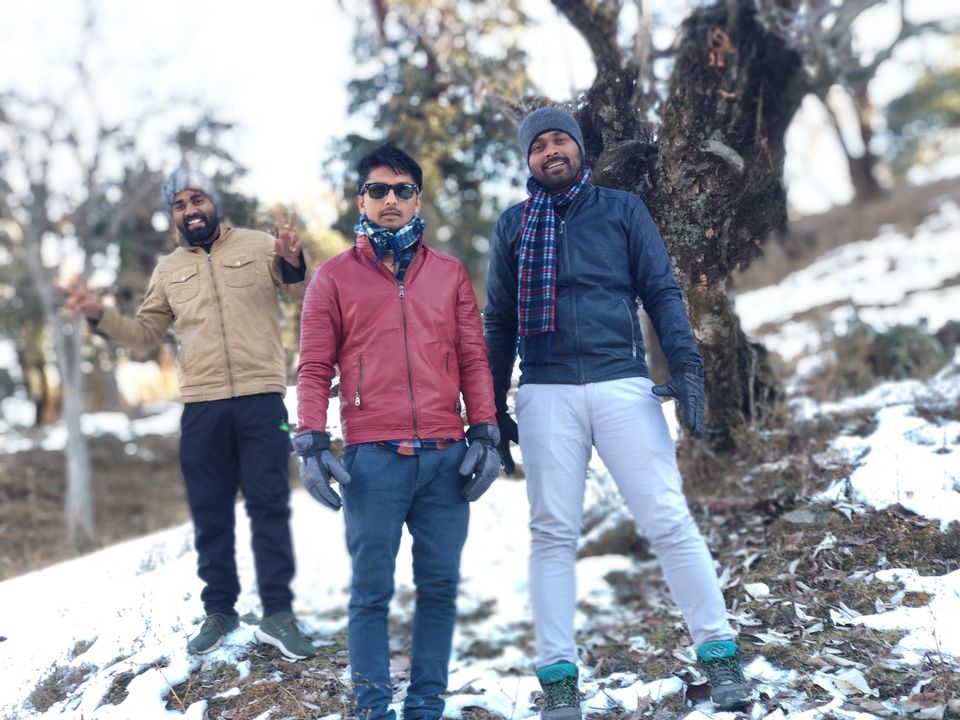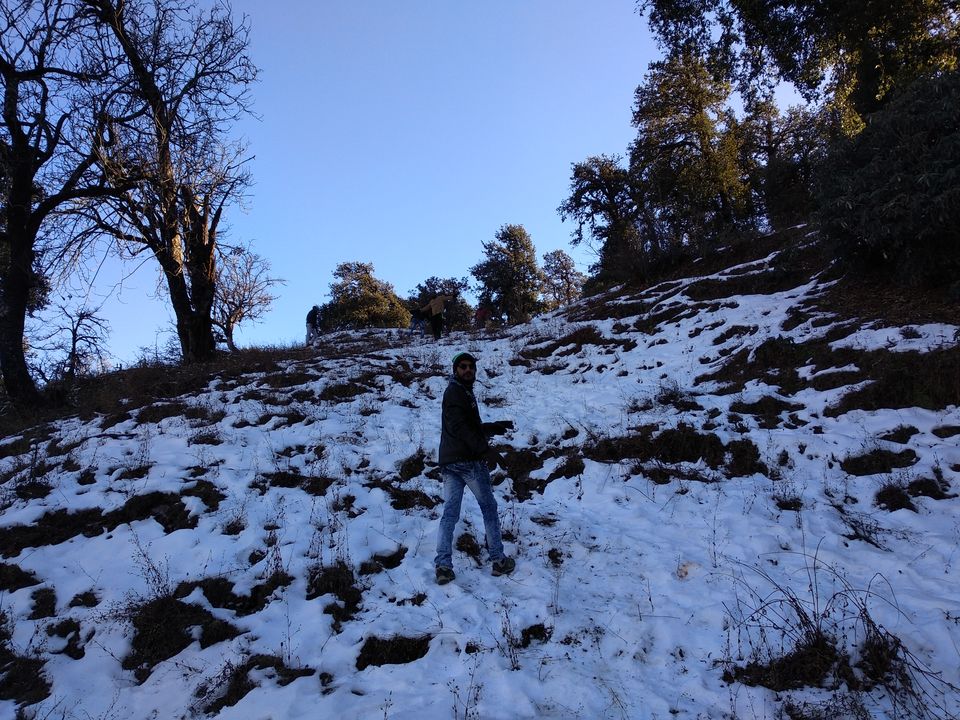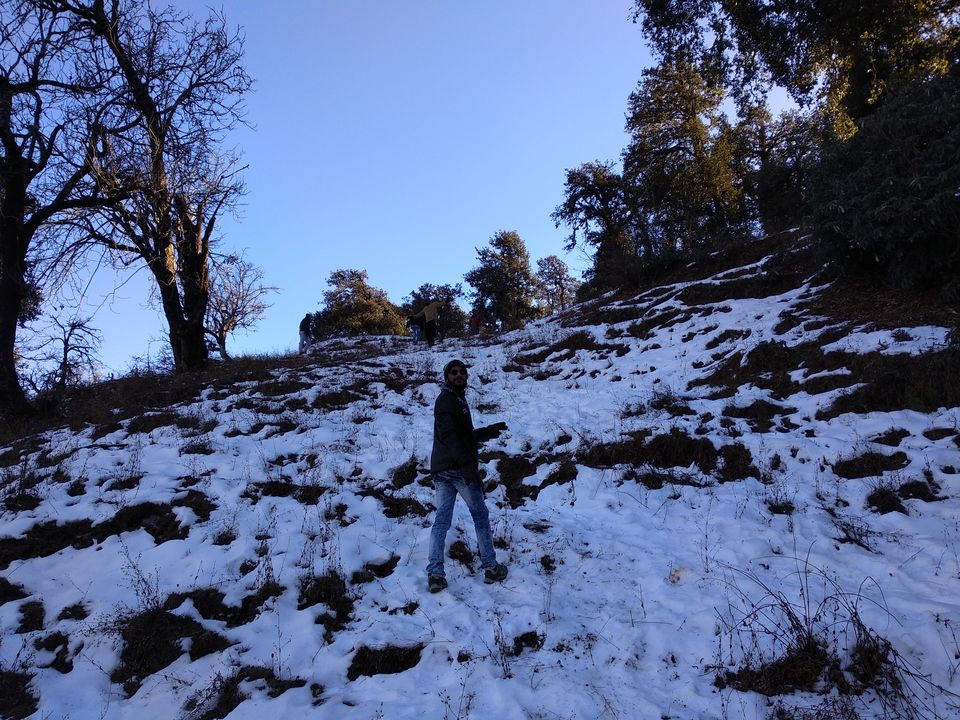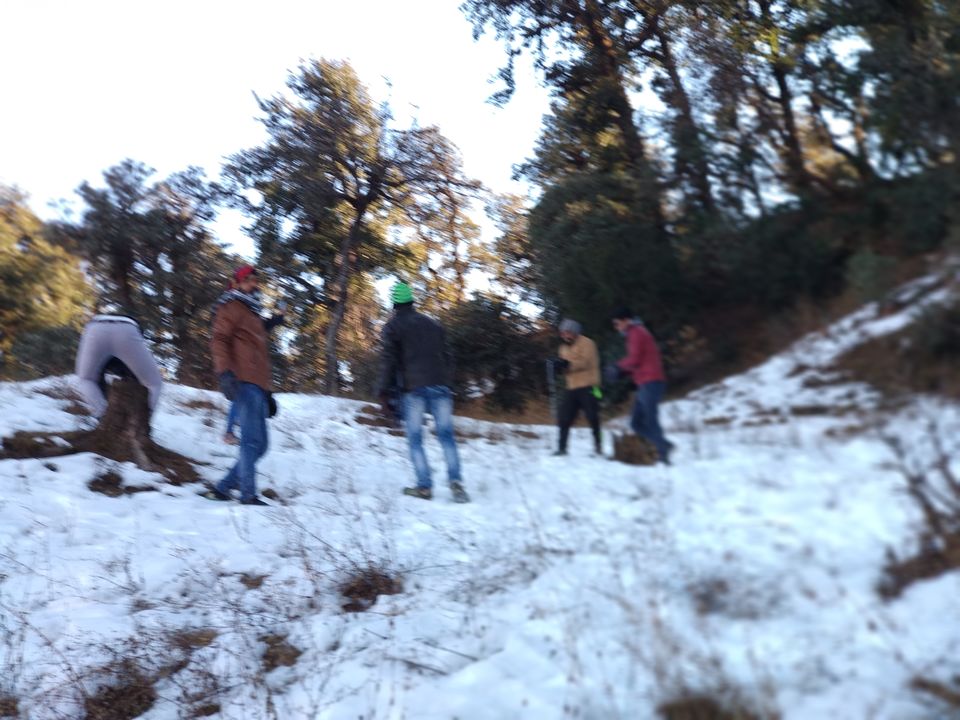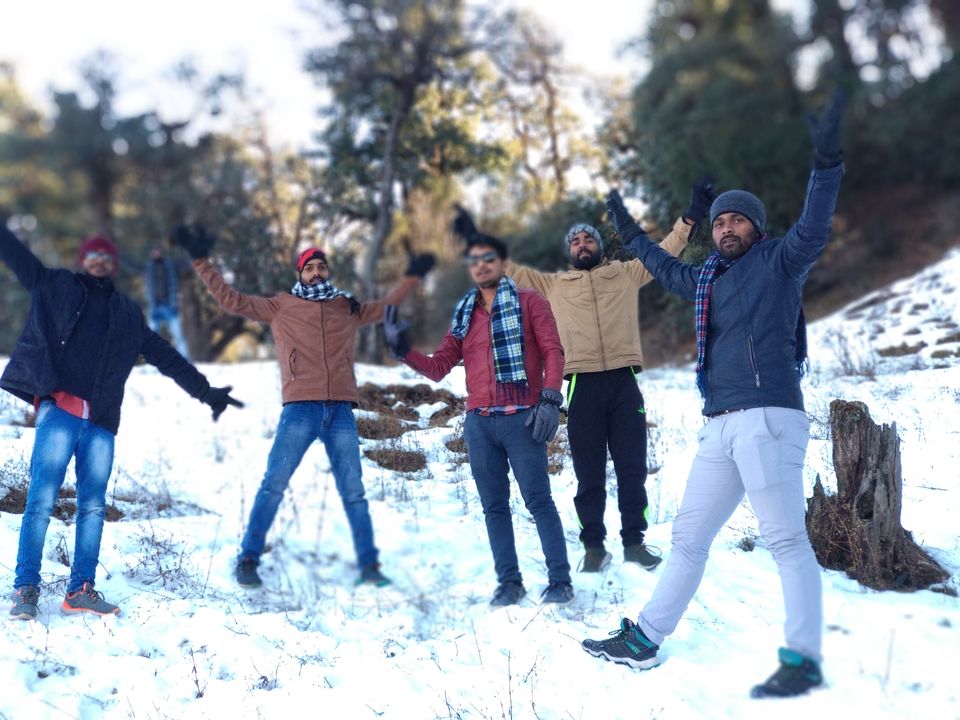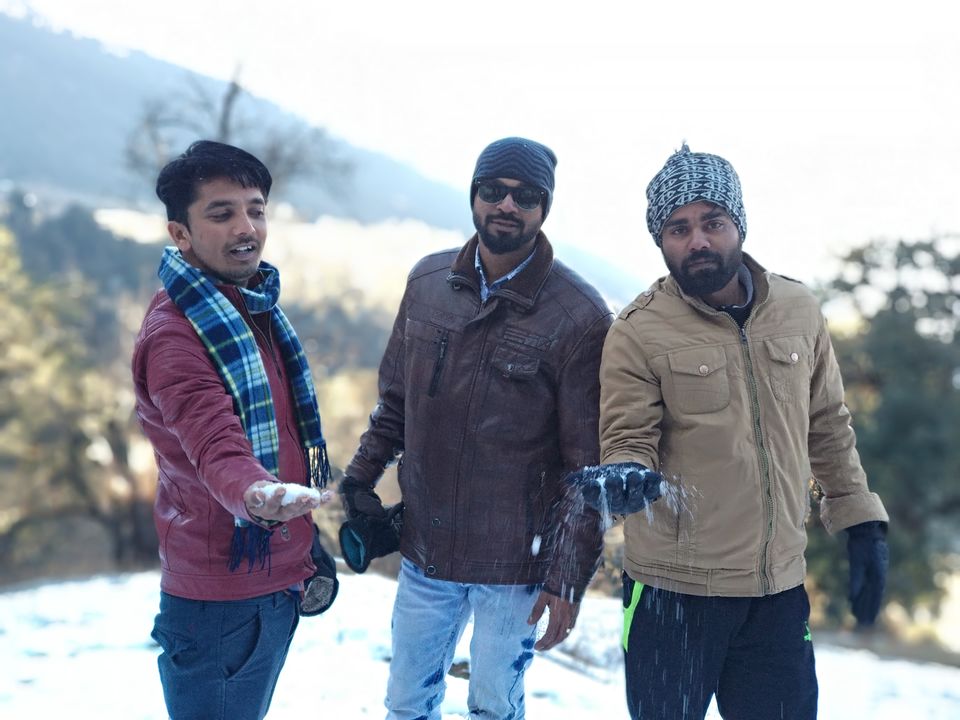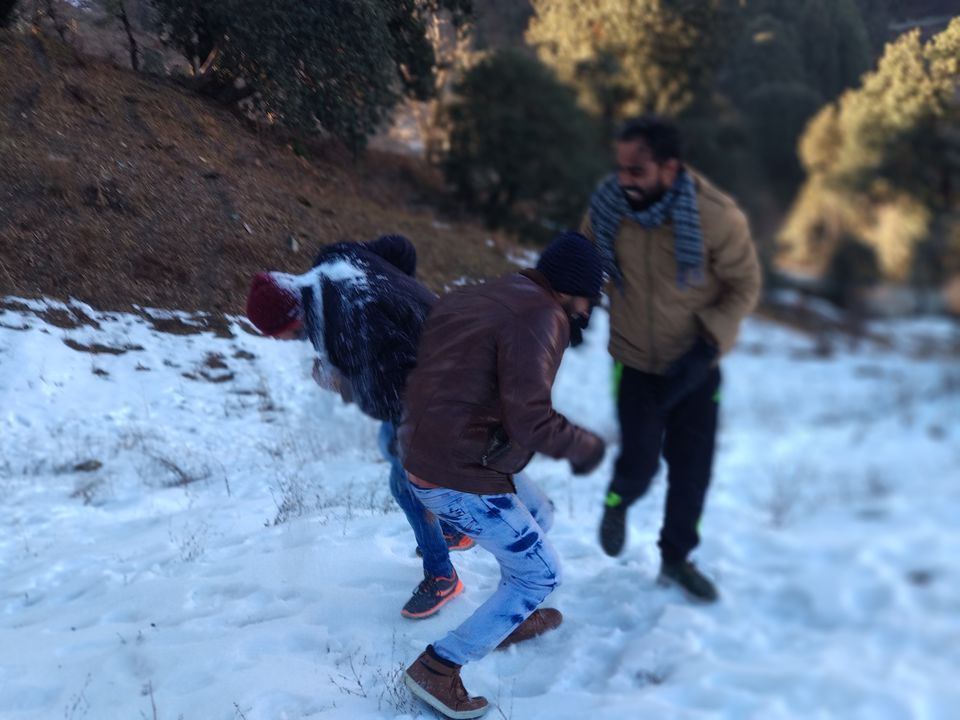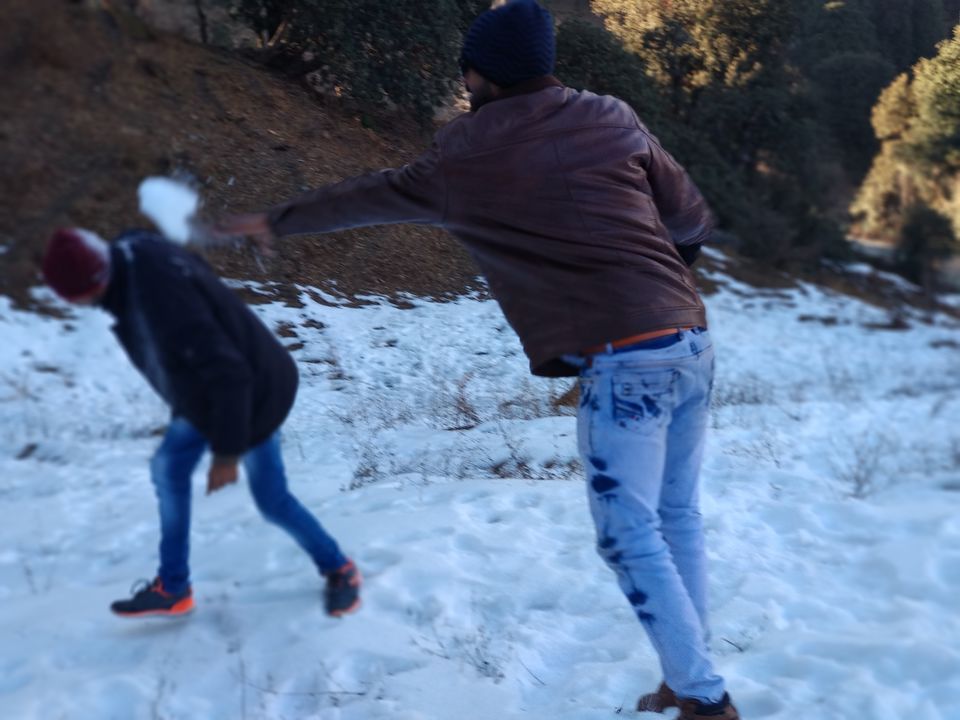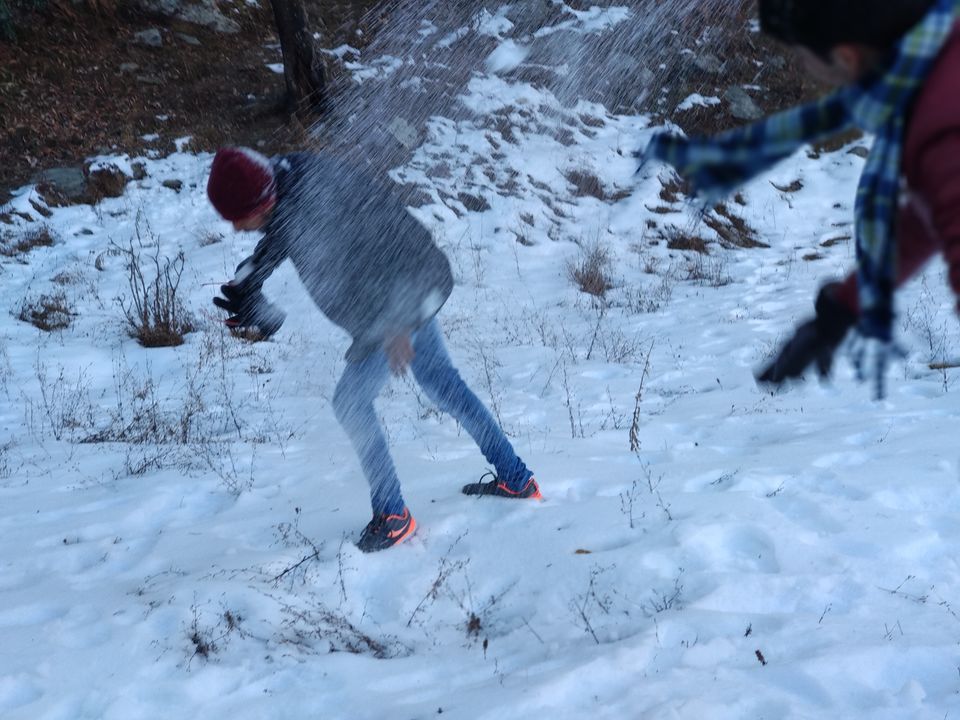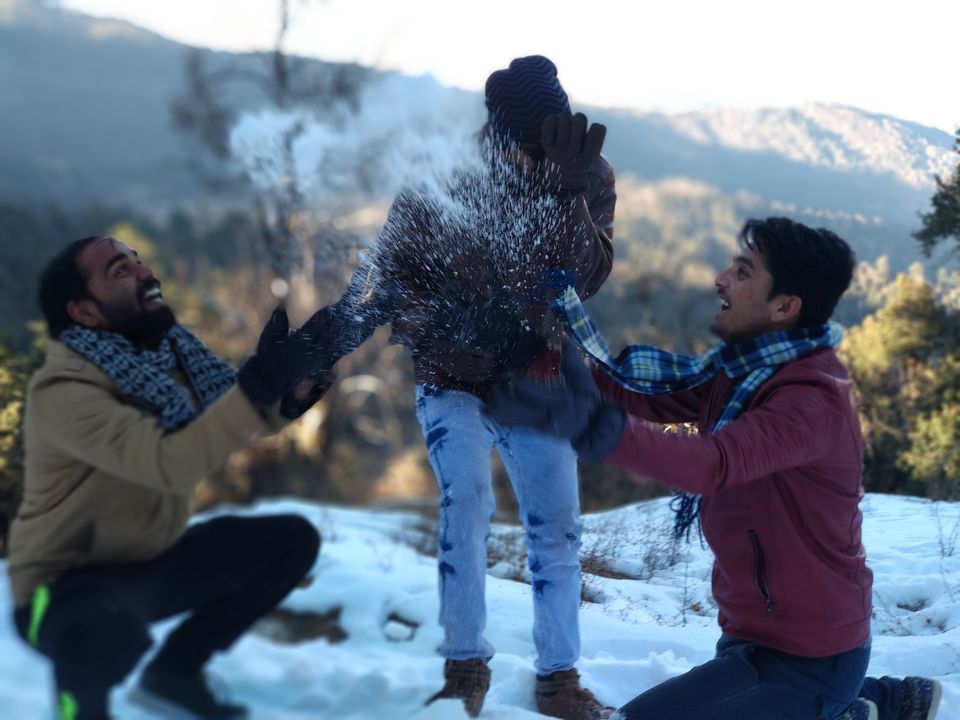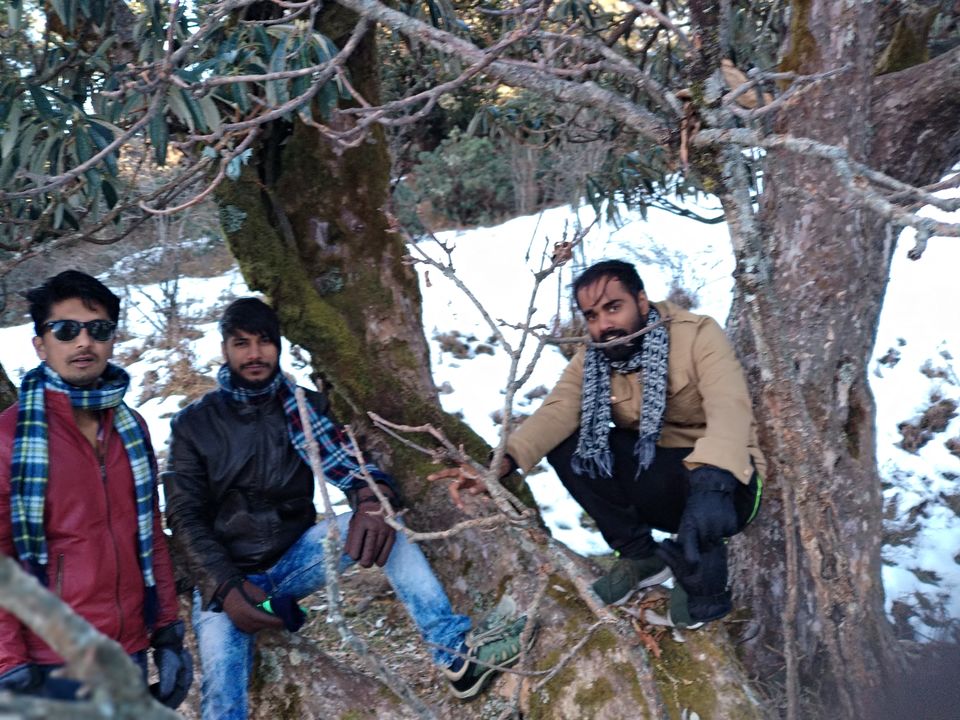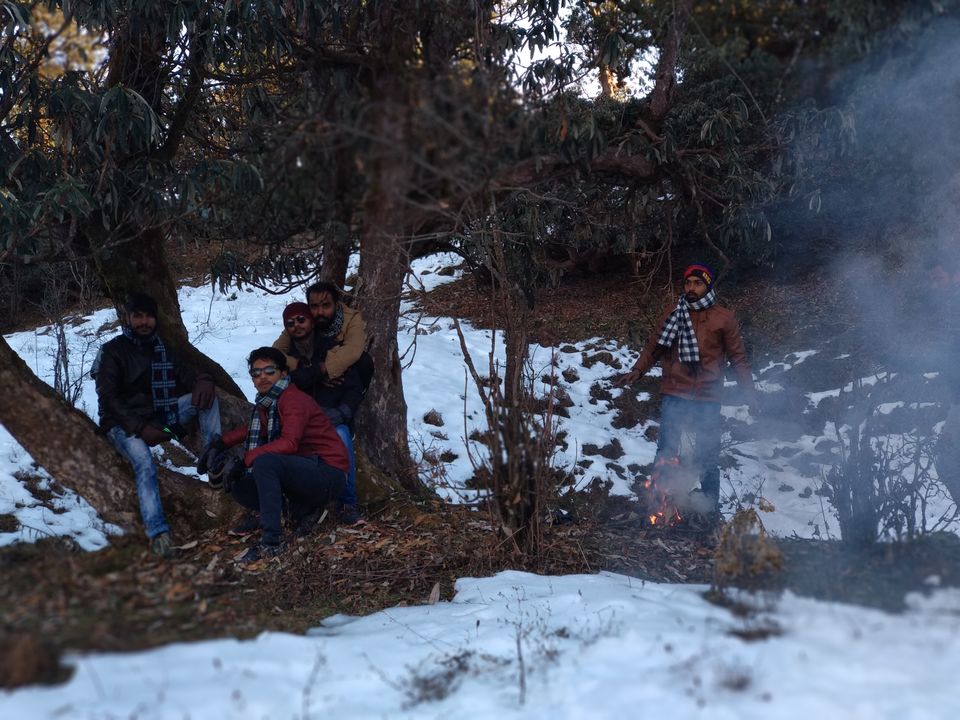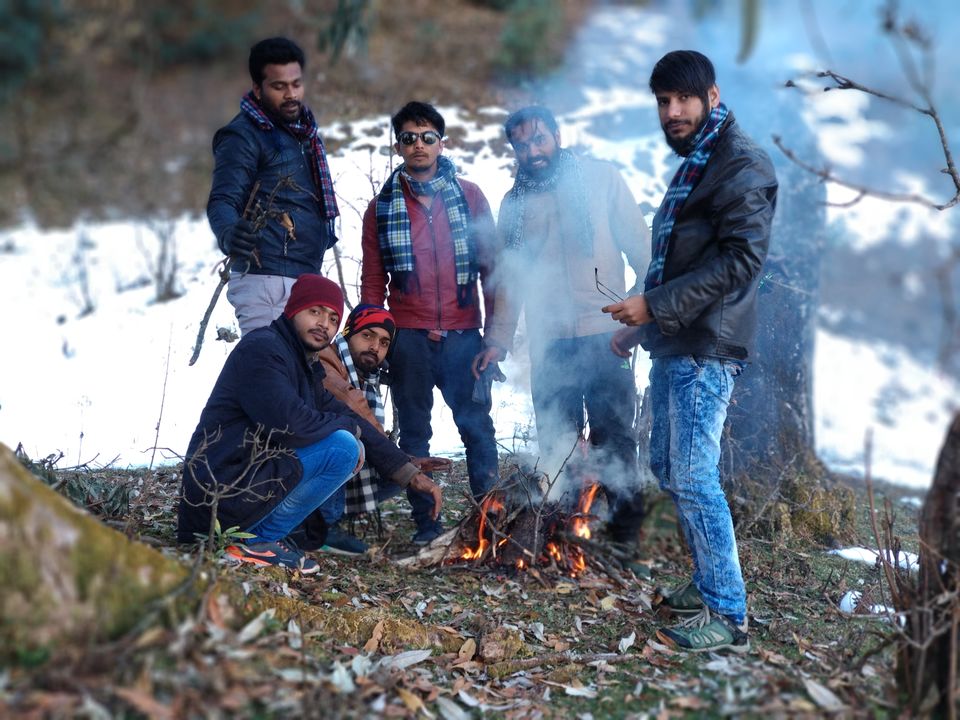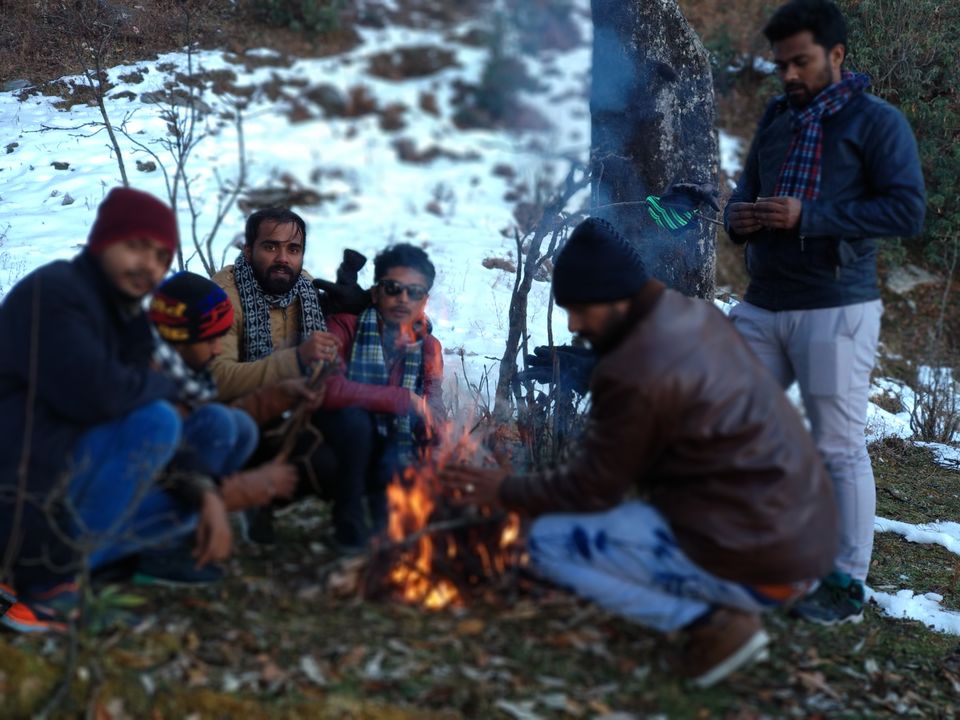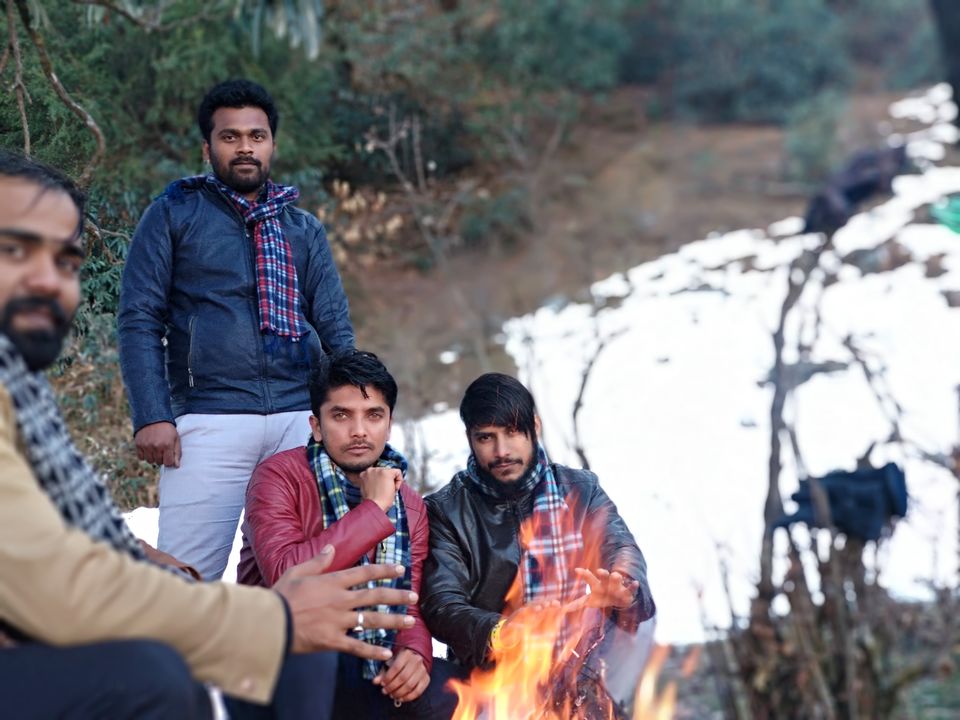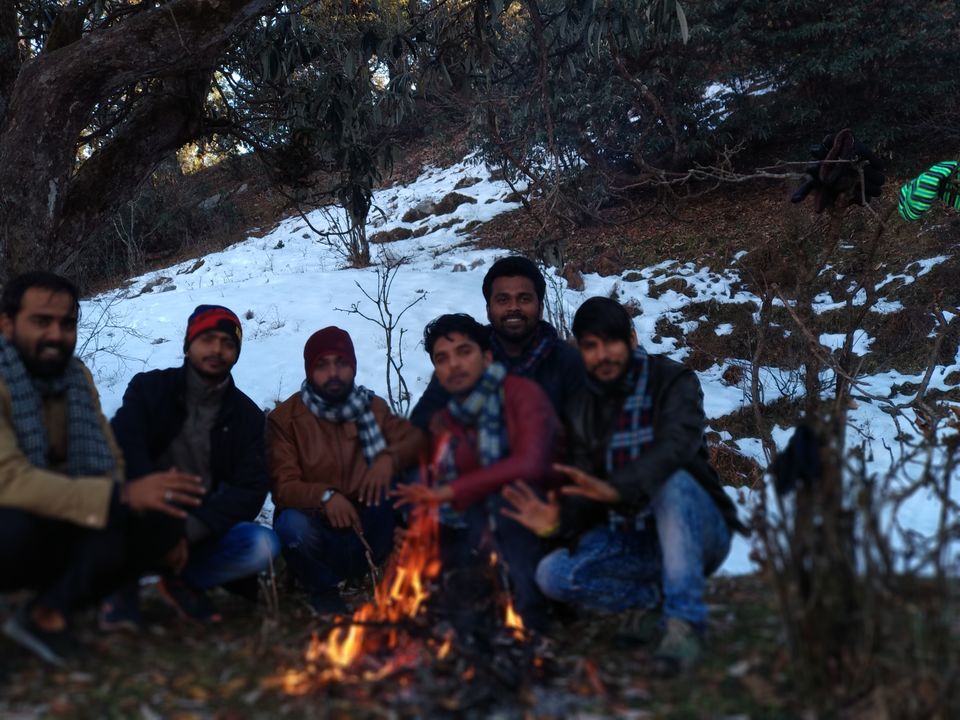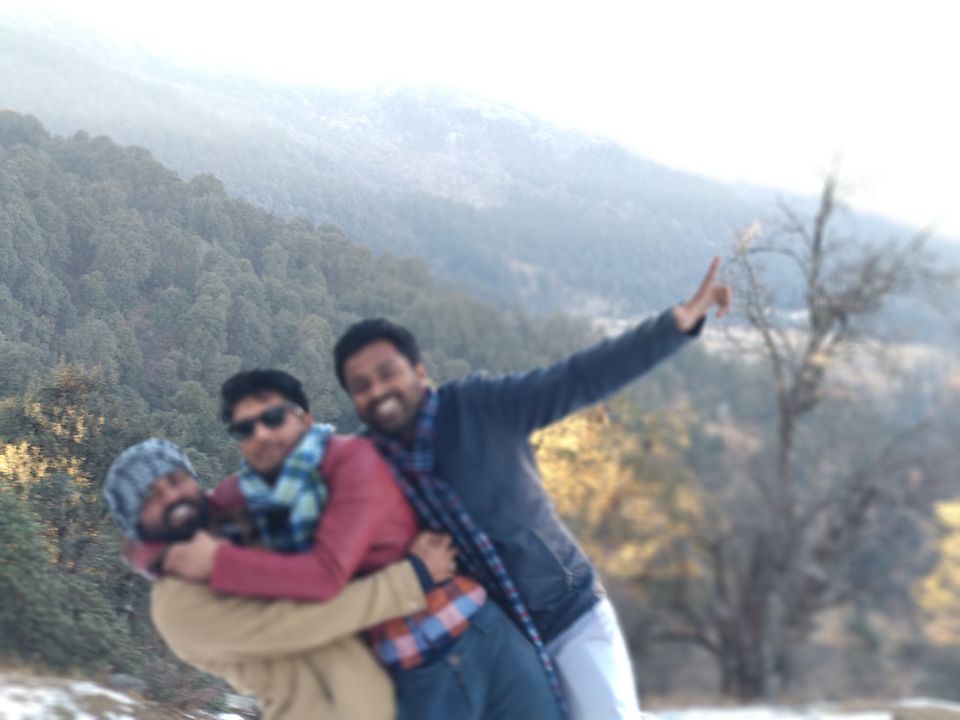 We just completely immersed ourselves especially me, as I saw the snow the first time in my life. It was completely kind of fresh and raw, our shoes get drained after spending 2.5-3 hours there. Then we reach to the Bengali Hotel, Hotel Brahm Lodge with #Dada waiting for us to take our order of dinner. We took our drinks, danced for an hour and enjoyed there overnight.
Day 4 - Munsiari to Khaliya Top Trek
It's the last day of the year man, the last year of losing hope. We were late as usual, first thing we did in the morning after breakfast is that we asked locals for the tenting or sleeping arrangements at Khaliya Top this night. After getting help we called up and asked for tents, they told us that there is only 1 Hotel up there, where you can stay overnight. I in charge of that particular hotel/ living area with tents too is Chanda. So we are all set in, we buy our necessary things which we will going to need in the trek and prepared almost 4-5 bags, few of them are completely disastrous, as they were duffel bags not the proper traveler ones.
Just after 20 mins of starting the trek, I got from my inner me, that this is not going to be easy, really not easy, I'm a bit fat guy, not upto that extent but still I'm over 80 kgs, who have bad smoking habit, but that's how it should have to be, if you doesn't get what exactly do you need to move to the top, you're running blindly in the forest. I gather my momentum and tried to walk for at least 30 mins non-stop. I was completely exhausted in between, we have some refreshments breaks which keep everyone alive and good, but still it's a hard trek to digest for first 2 hours. After that we got rhythm in our legs, hands, lungs and almost to our whole body. The snow make its more difficult to keep a pace, balance & posture to maintain but we somehow able to mange that too. It was 5'o clock in the evening when someone told us that it still remains 2.5 lms, if you wouldn't run fast wild animals like Bear, Lion can make you there dinner. Adrenaline rushed into us, and we climbed the whole 2.5 kms within just 45 mins. We saw lights and tents, means we reached Chanda Hotel, yiiieeeppeiiiieeee. We made it :)
Enjoy the pics of the trek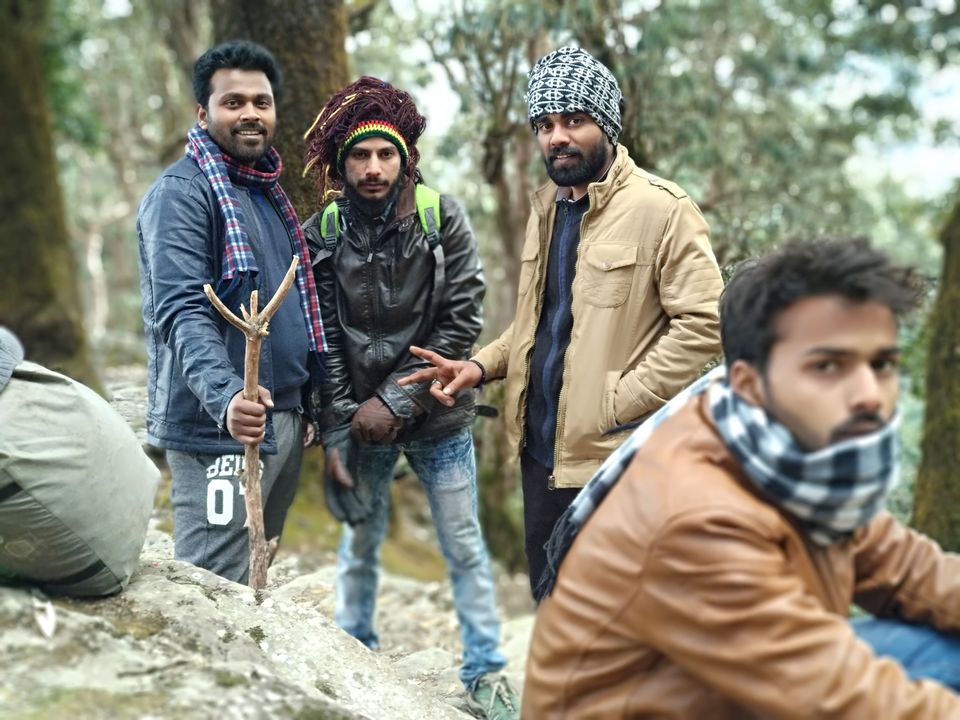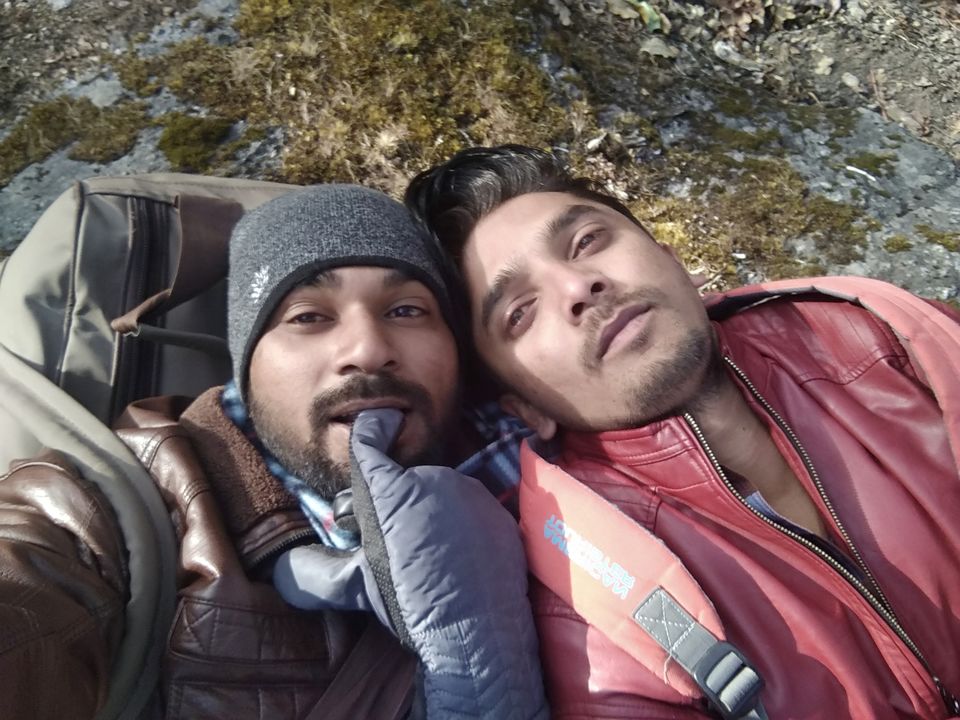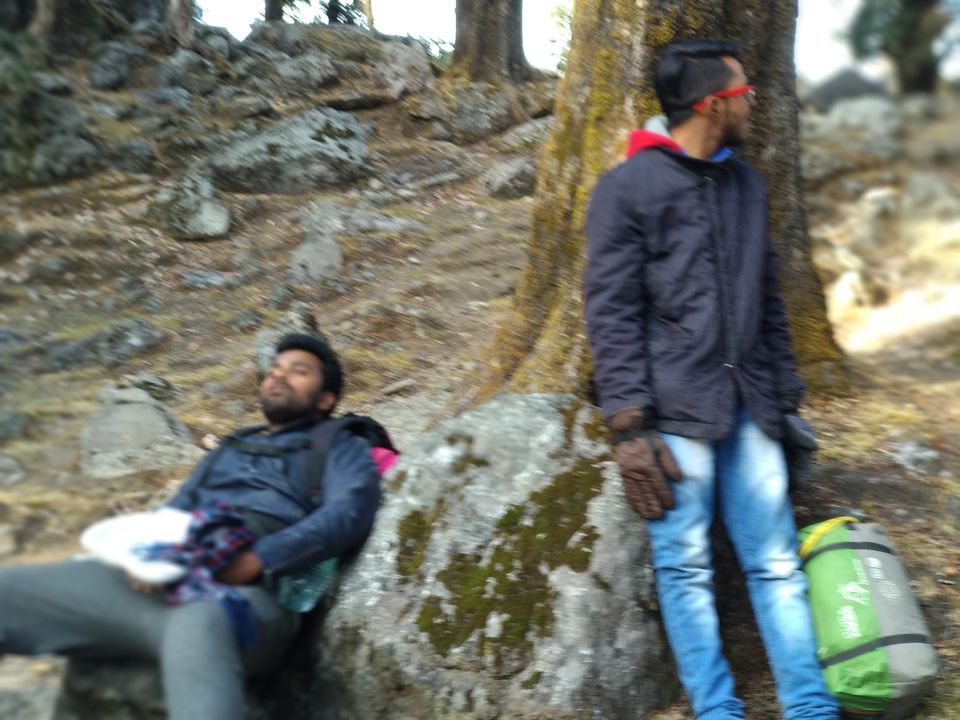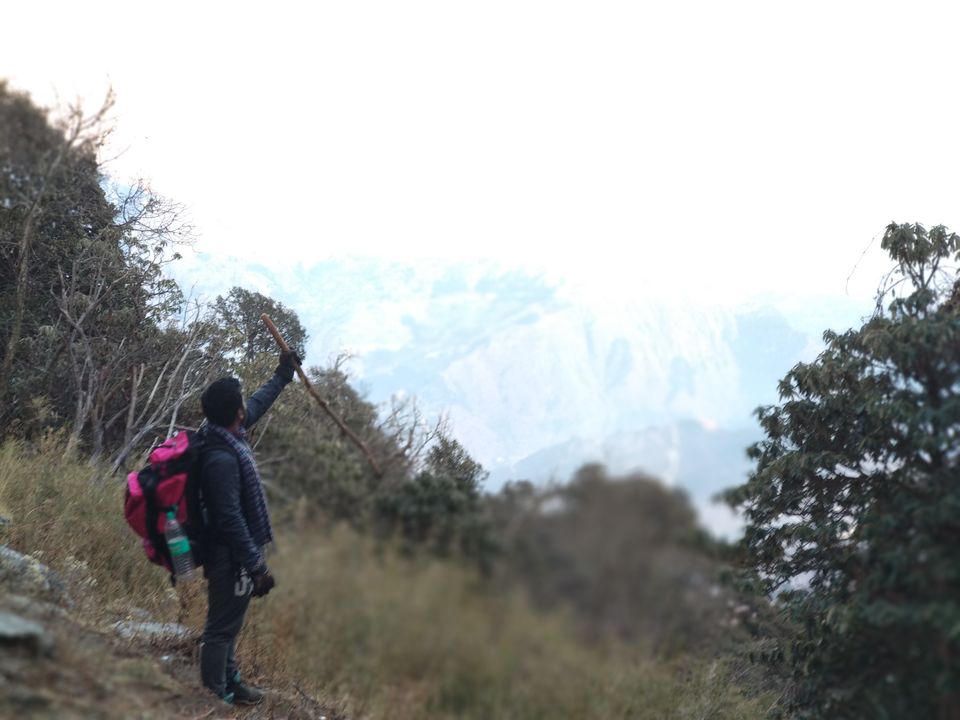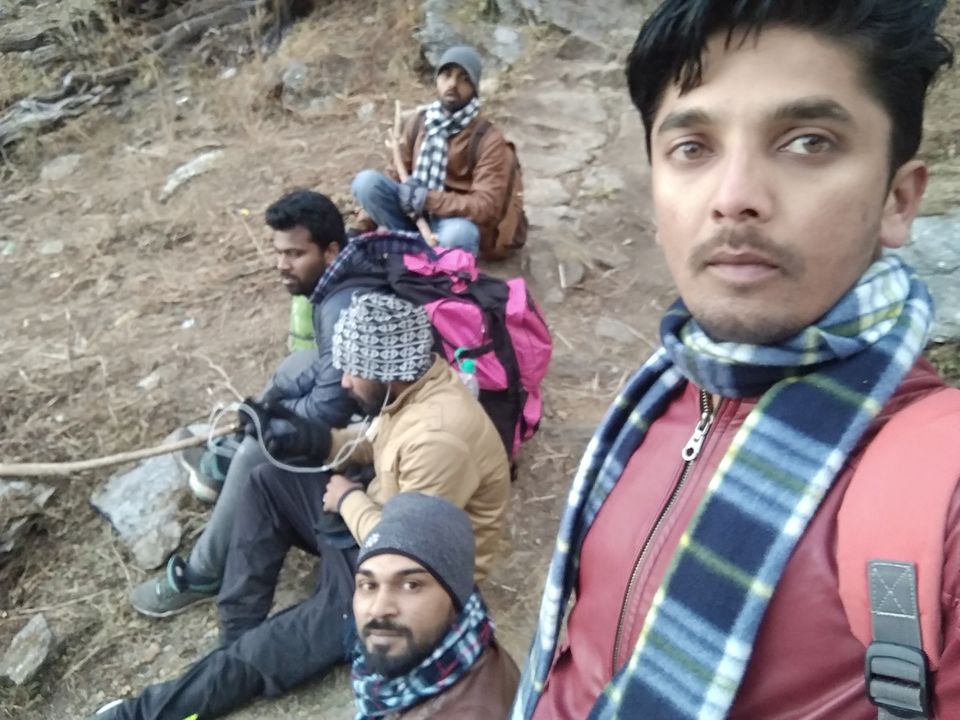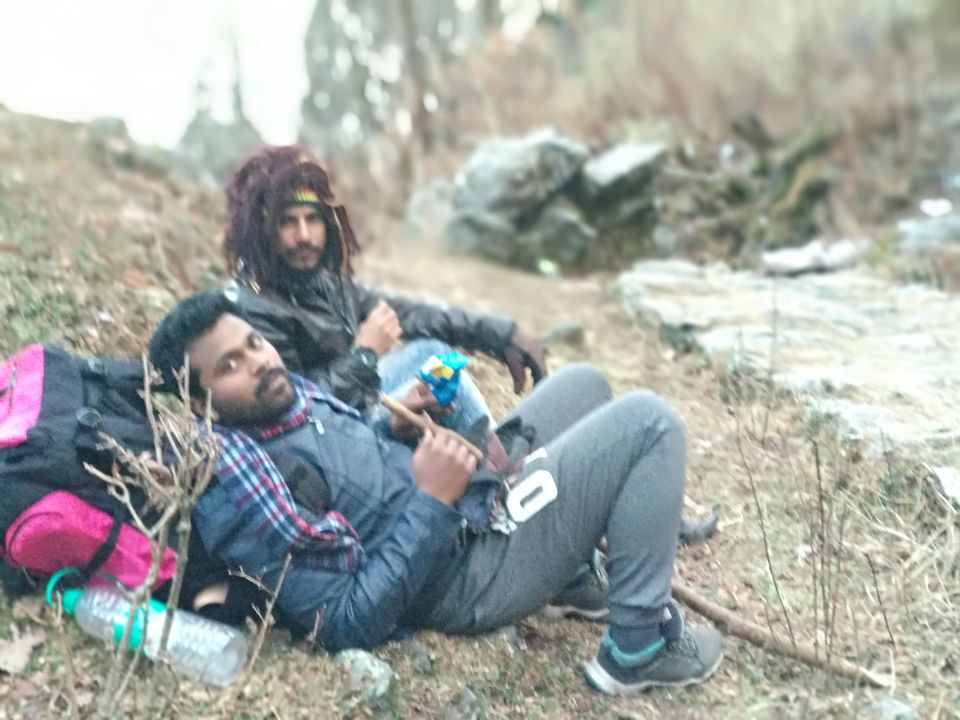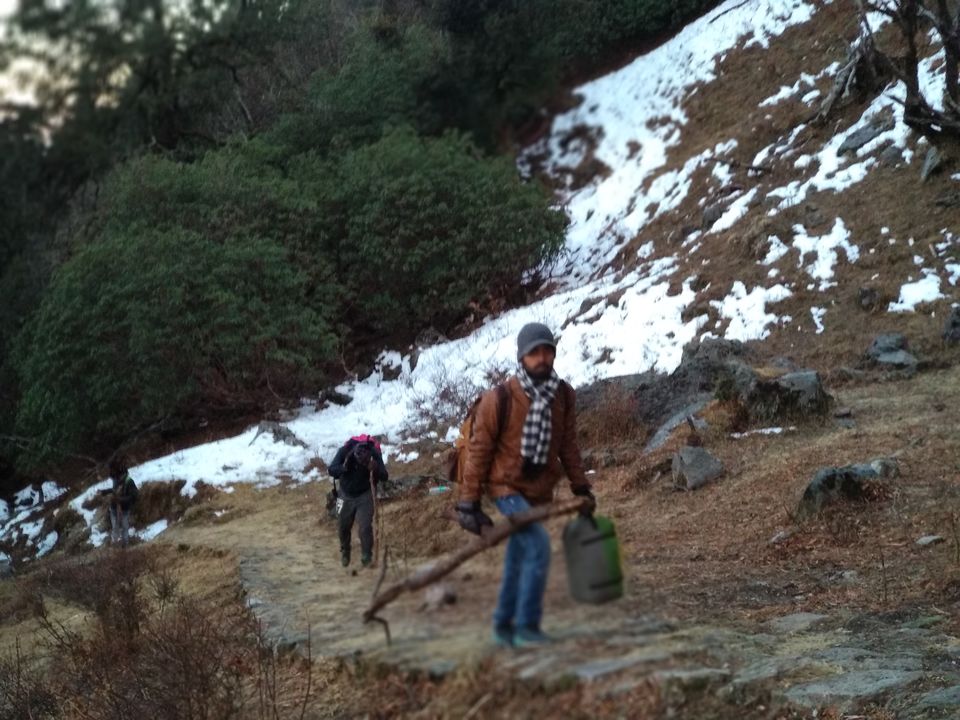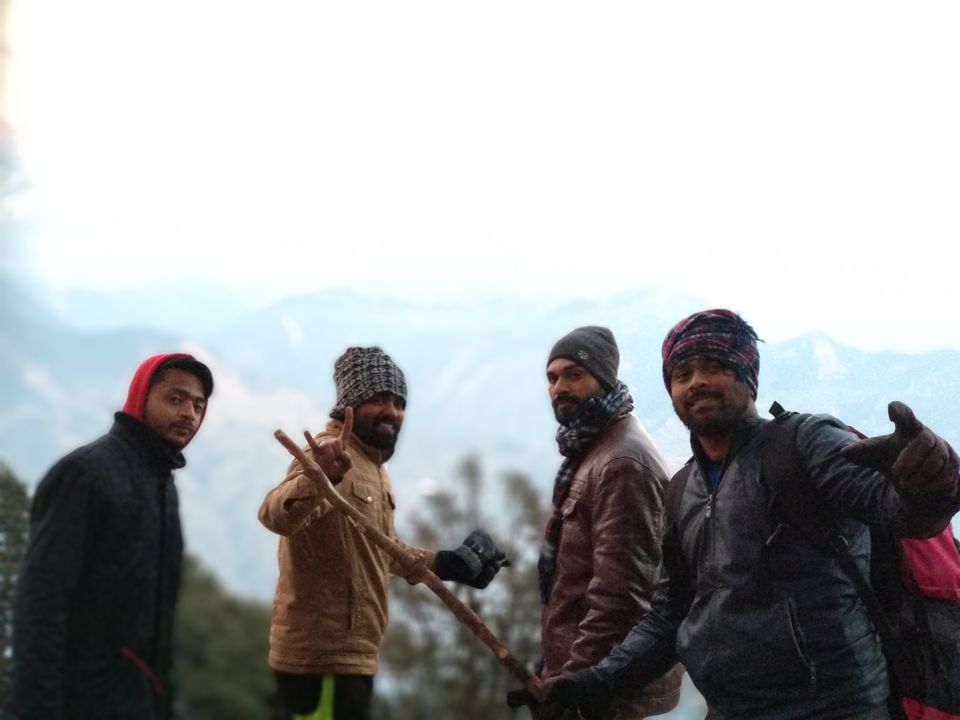 #31stDec2017
So that's how we were finally able to reach out to Chanda's hotel at around 6:30-7'o clock evening. We were too exhausted that I died for 20 mins in the room that we got from Chanda for the night. When I took my breath back, one thing I'm aware of is only Rum and Bonfire can make me alive here till 12'0 clock that night coz it was freezing there, there is a mountain behind our room which was snow covered, winds were blowing normally but completely tearing our all open parts of body. I remember that tea took 40-45 seconds from kitchen to reach us where our tent is, and it was cold, really very cold. Somehow in between this we were able to finish our setup for the tent, Kuldeep as usual lit up a good fire there, we got some extra woods to make fire from Chanda. Drinks time, and cheers that we've made it, we all.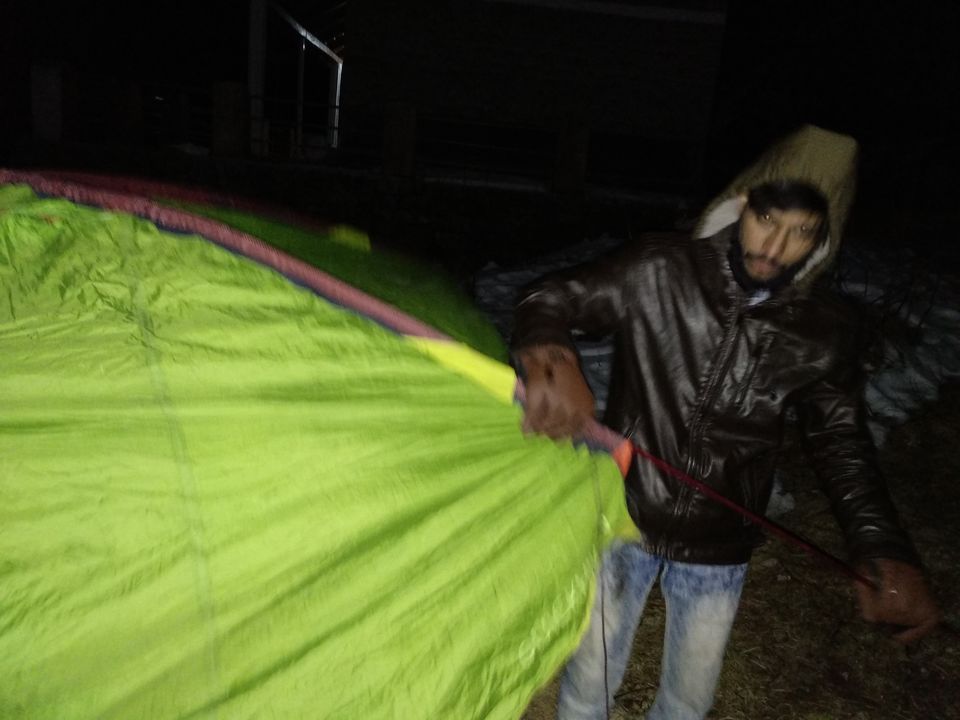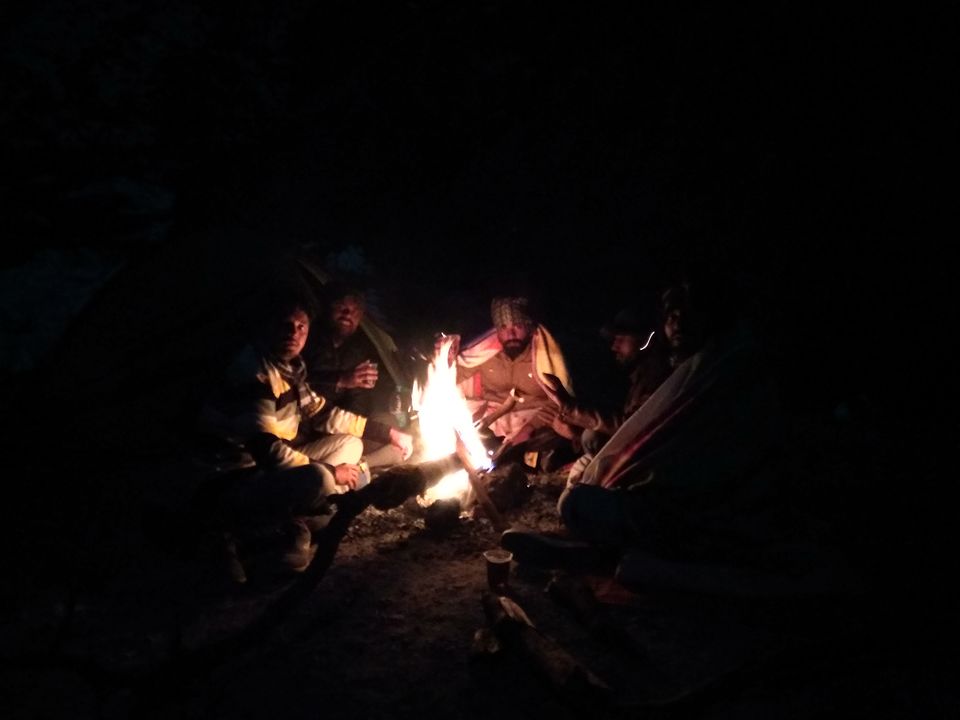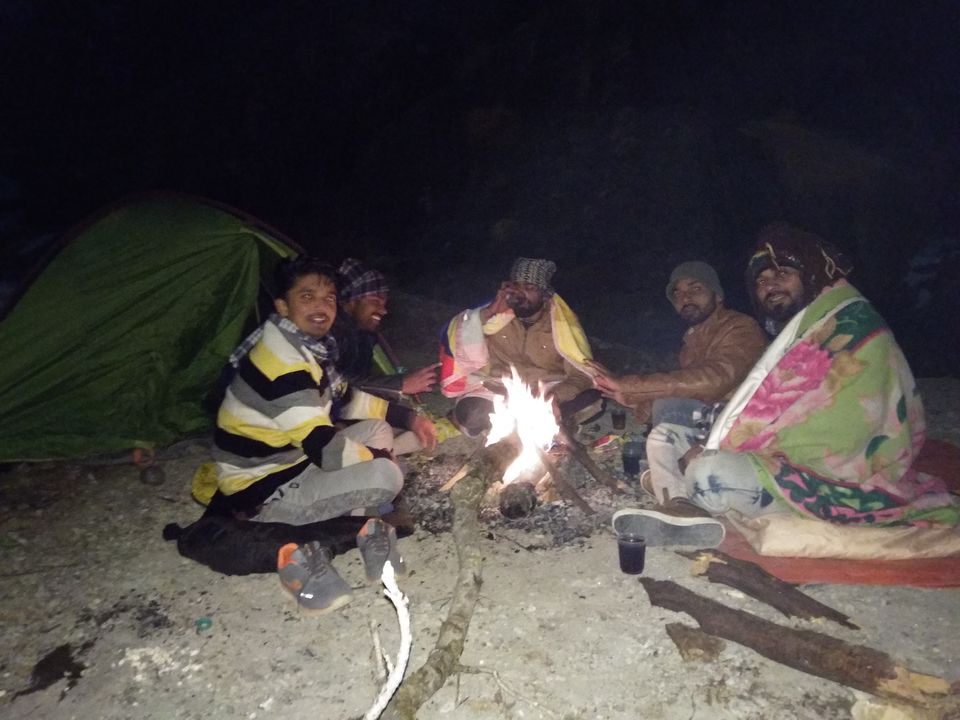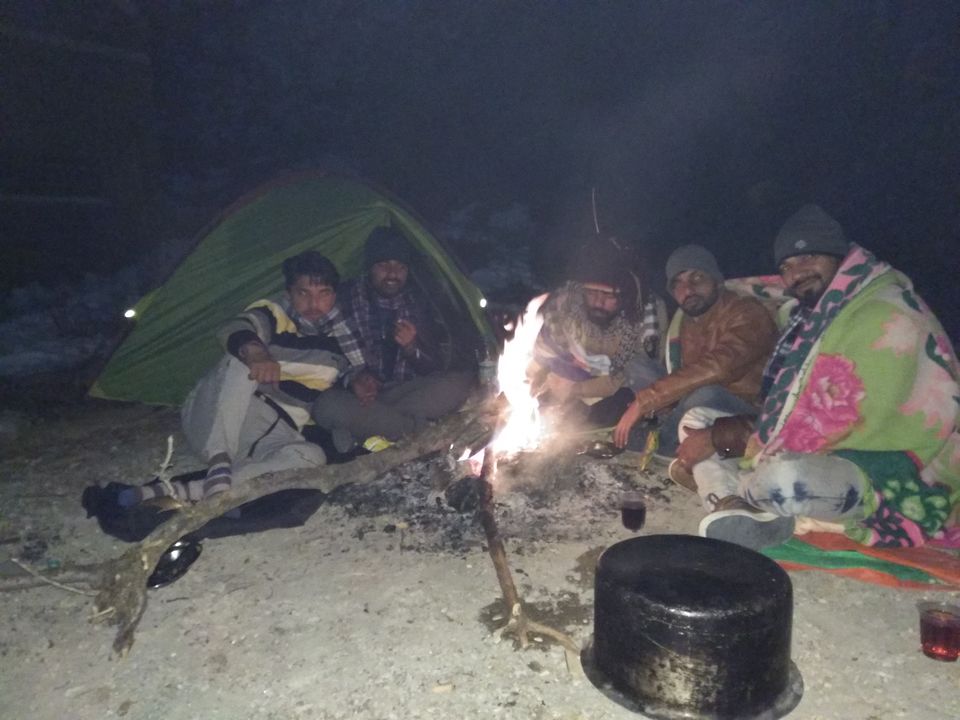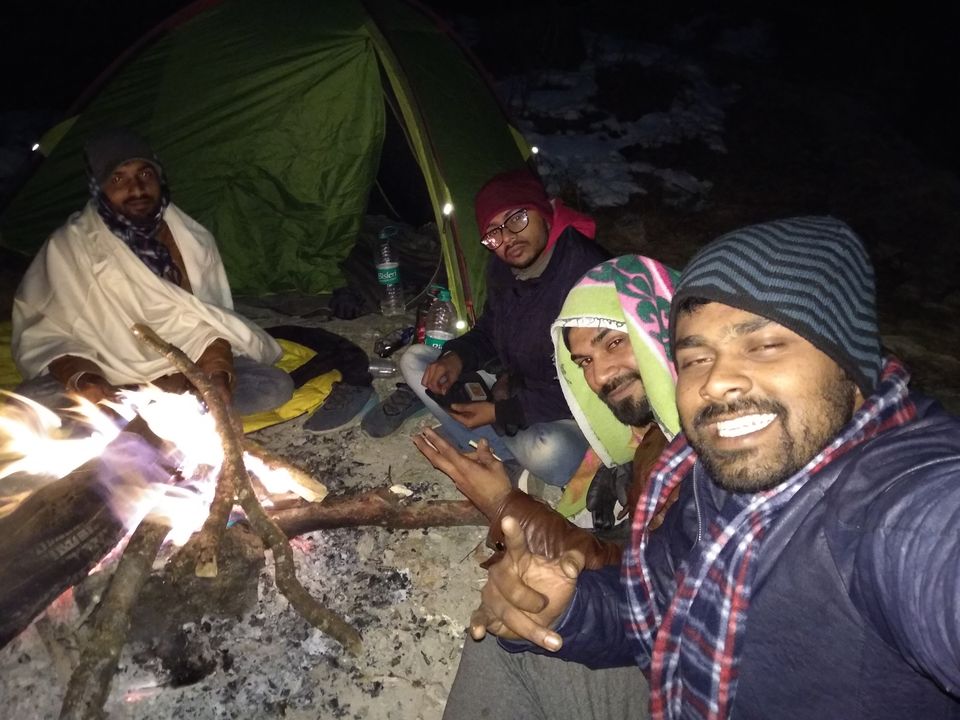 Me, Ajay, Gandhi and Kuldeep were only who waited for 12'0 clock and keep drinking as much as we can to wake up other 3 bitches who got sleep died till 10:30 only. Just when 10 mins left for the new year I told Ajay that I need to make confession and I'm going to talk to mountains right now, so excuse me please. So it was full moon light, the moon was just in front of us above mountains, making Himalayas as white as they could not even been on sunlight. It was splendid, totally mesmerizing moment for me, I've never been like this, ever before in my life. I make some wishes, talk to the mountains and that was an inexpressible thing of my life till yet. Totally get immersed in the nature.
Well after doing that, and just on 12'o clock I shouted Happy New Year, to my amazement I hear the sounds first from the down hill tent then from up hill, Happy New Year, wow. Awesome, maza aa gya
Then we rushed towards the room, wake those 3 bitched awake and wished them same, but they were so dying for sleep that one of them even abused us, "Jao Gandua, sone do" :D :D
So that's how we welcomed 2018 great.
So after the morning photo shoot, we rushed for the breakfast because there is still 1.5-2 kms trek left to reach really to the blanket of ice. So we again packed some of the few needful things, most importantly Rum, and we just started. This is the most steep and difficult, coz track has ice, real thick ice which is making us difficult in making grip with our shoes. Our ass was chilling as well :P :D.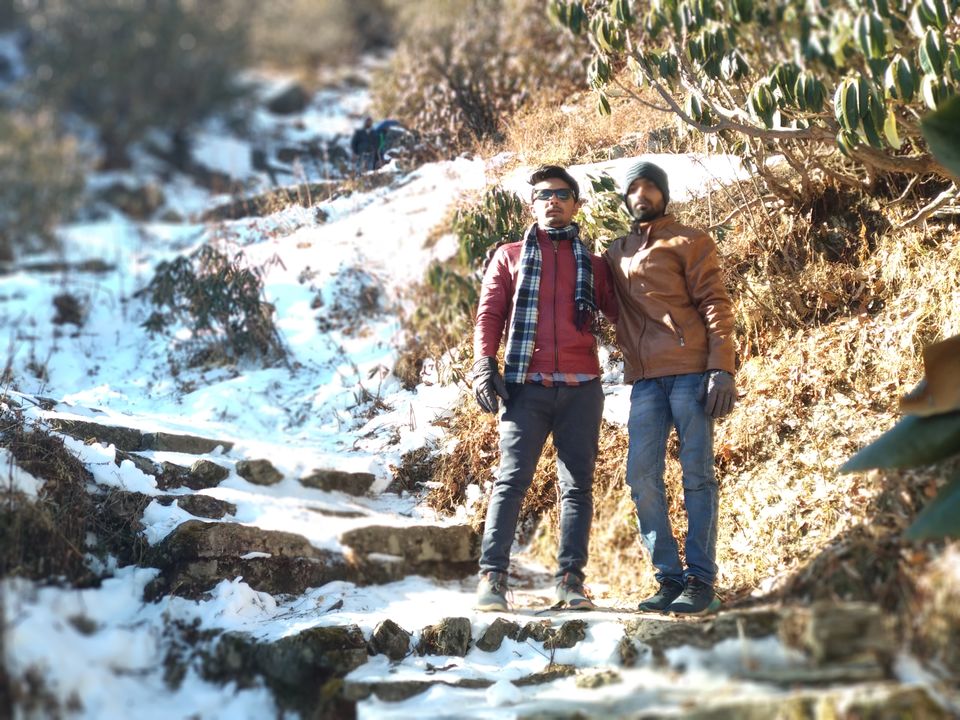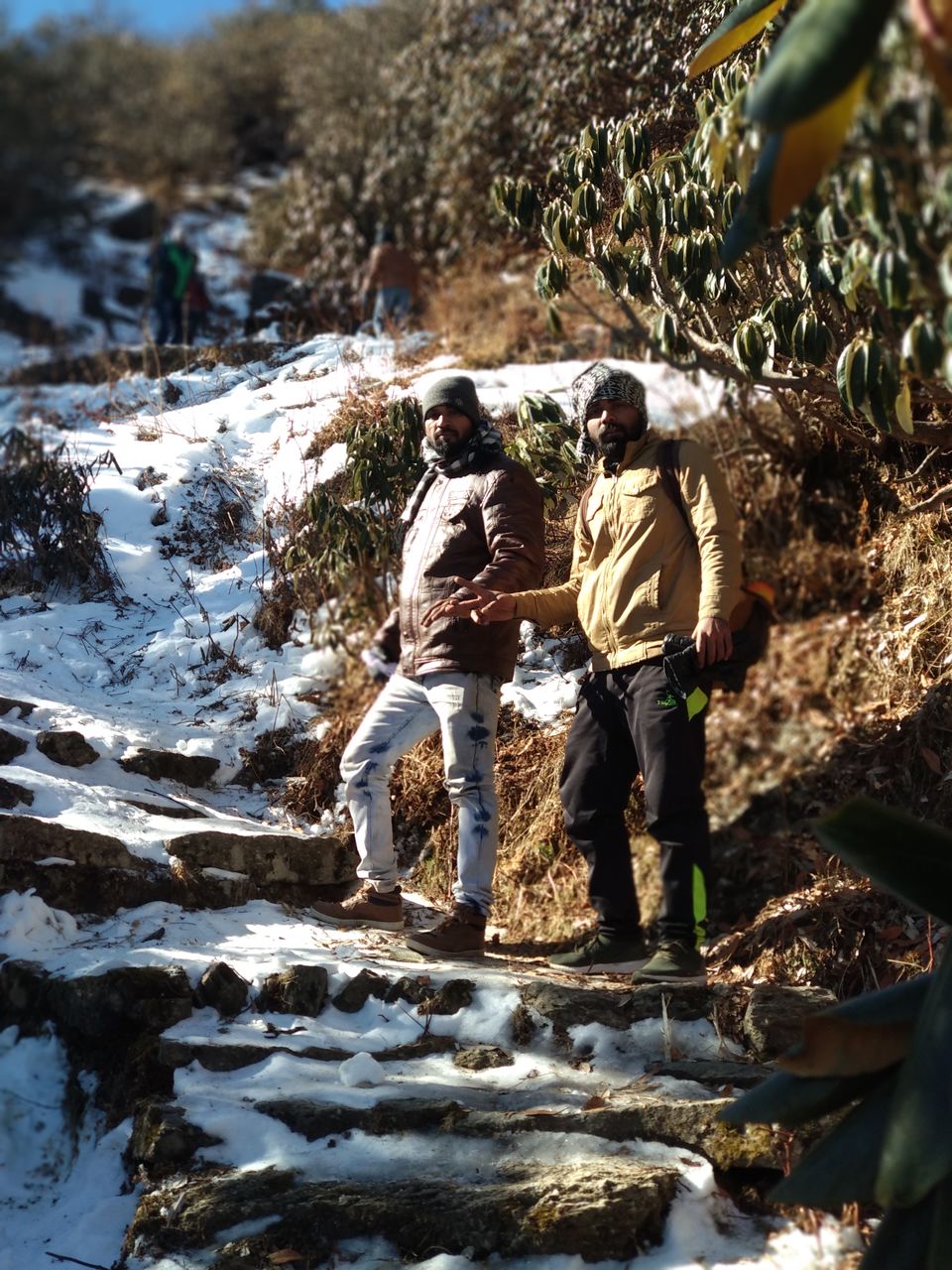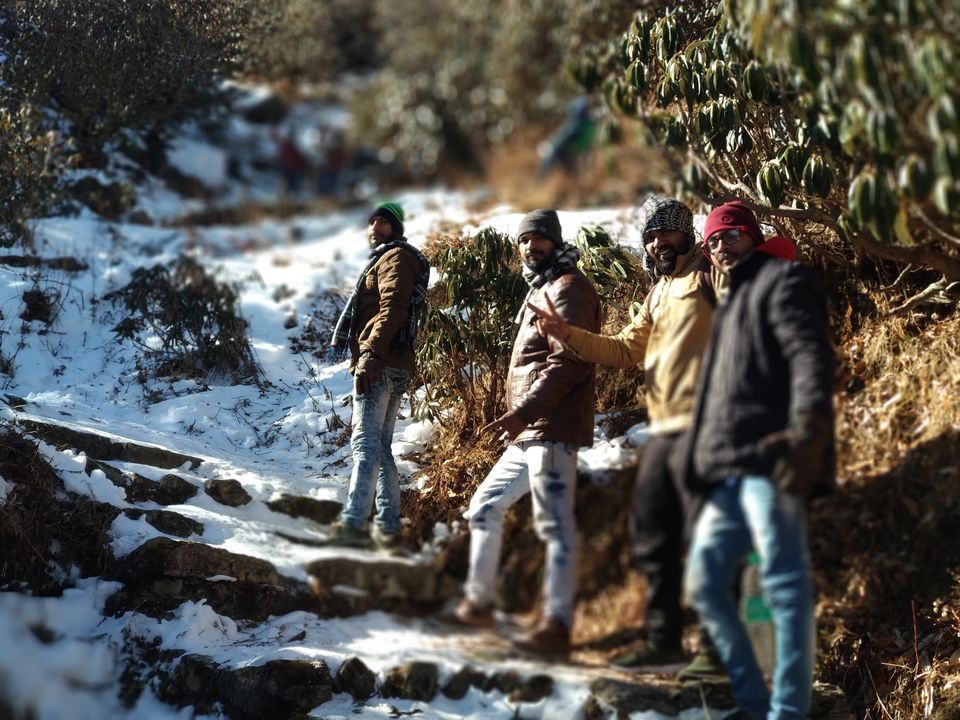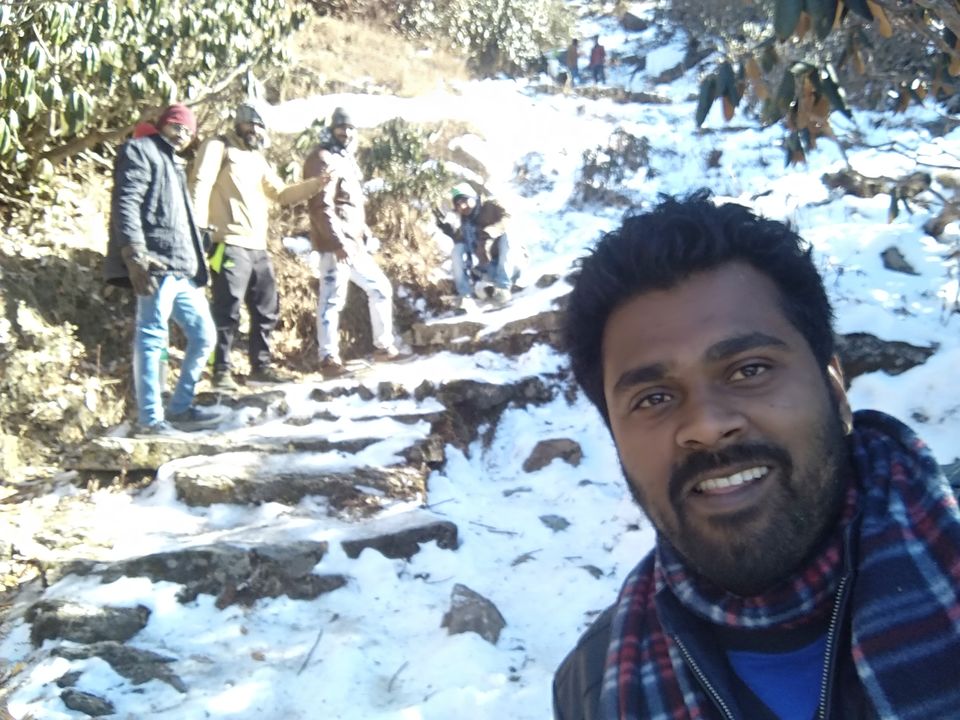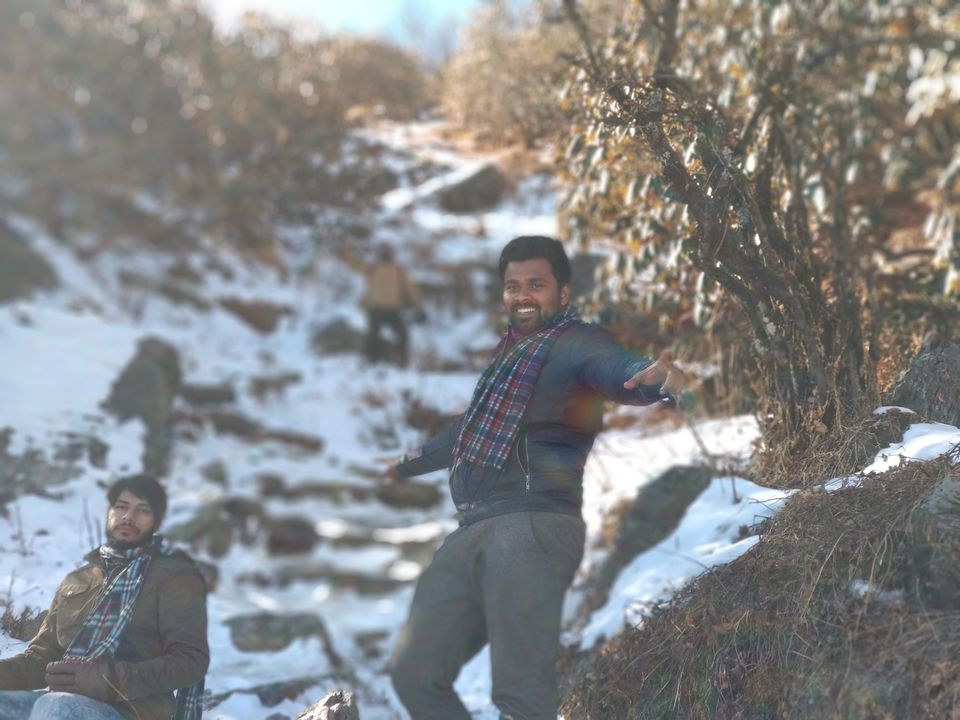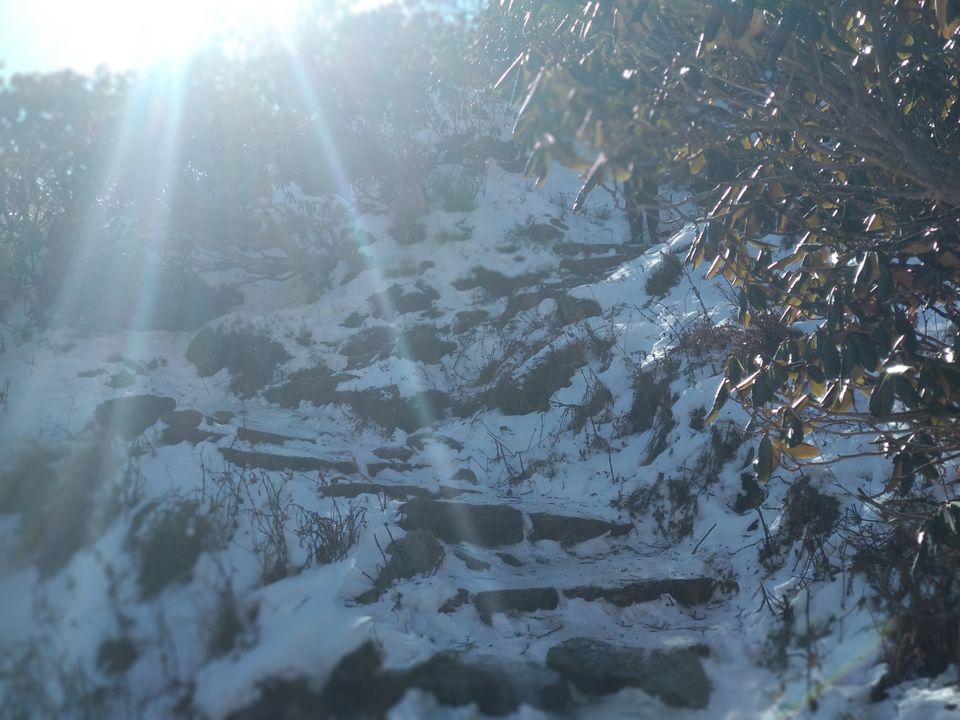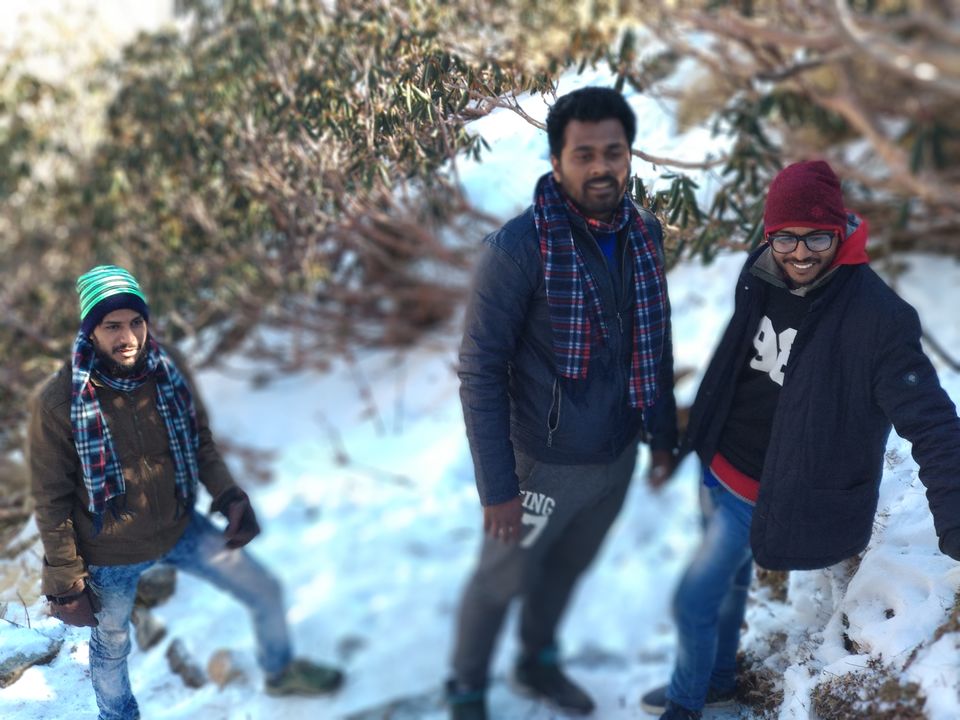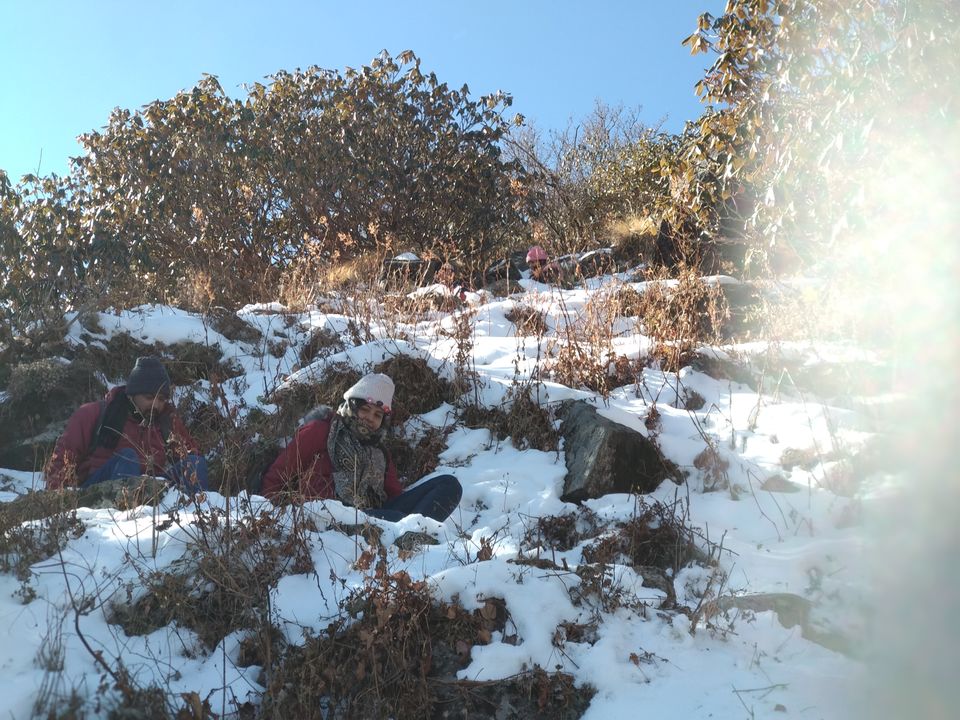 The Grass, I've never imagined the grass and vegetation like this before in my life
Well what I see after 1-1.5 hours of hard, icy trek which is really taking a lot of efforts not to only climb but with great attention. We were able to meet to the top most icy area just 100-200 meters away from Zero Point , that particular area was real mesmerizing, covered with snow all around that mountain.
#Check out by yourself
So after chilling our asses, roaring their as much as we can at that time with 100% enthusiasm and joy, we decided that we will go down from here, no more trek. We were short of liquor(rum), and the cold was really killing me, literally, the breeze was making us difficult to take oxygen properly but piercing through our cheek bones and nostrils very much.
And while we were coming down , well you know we can never miss a photo shoot,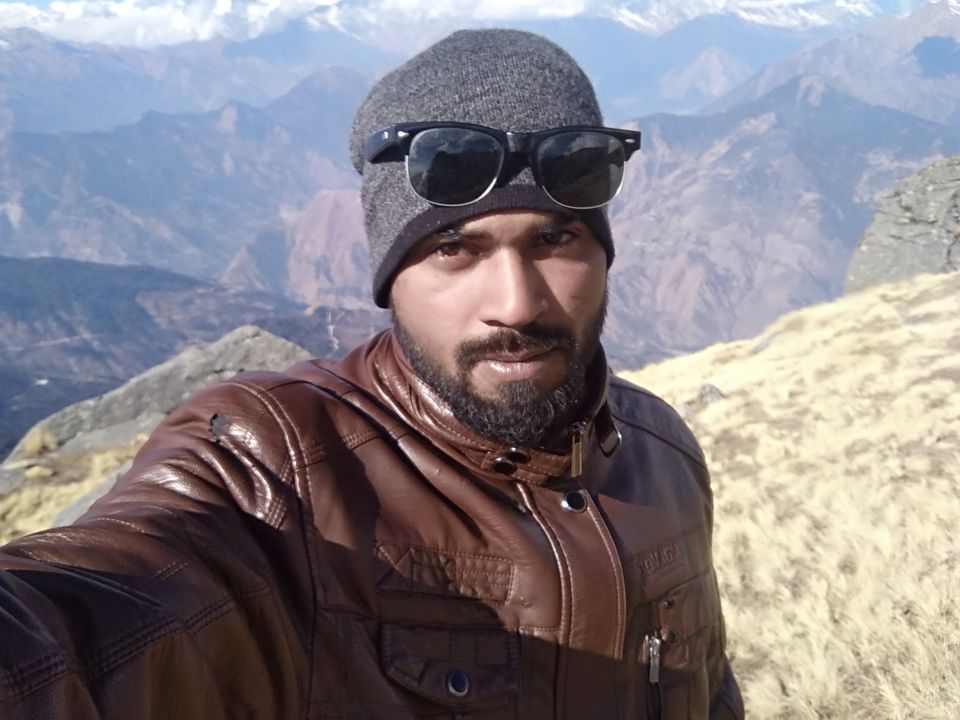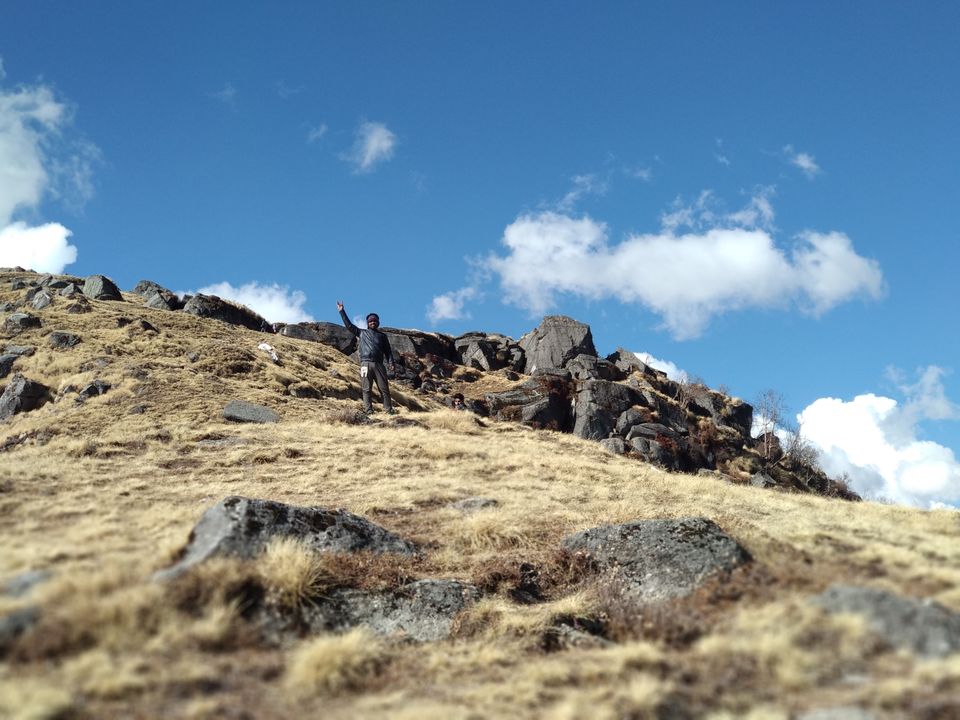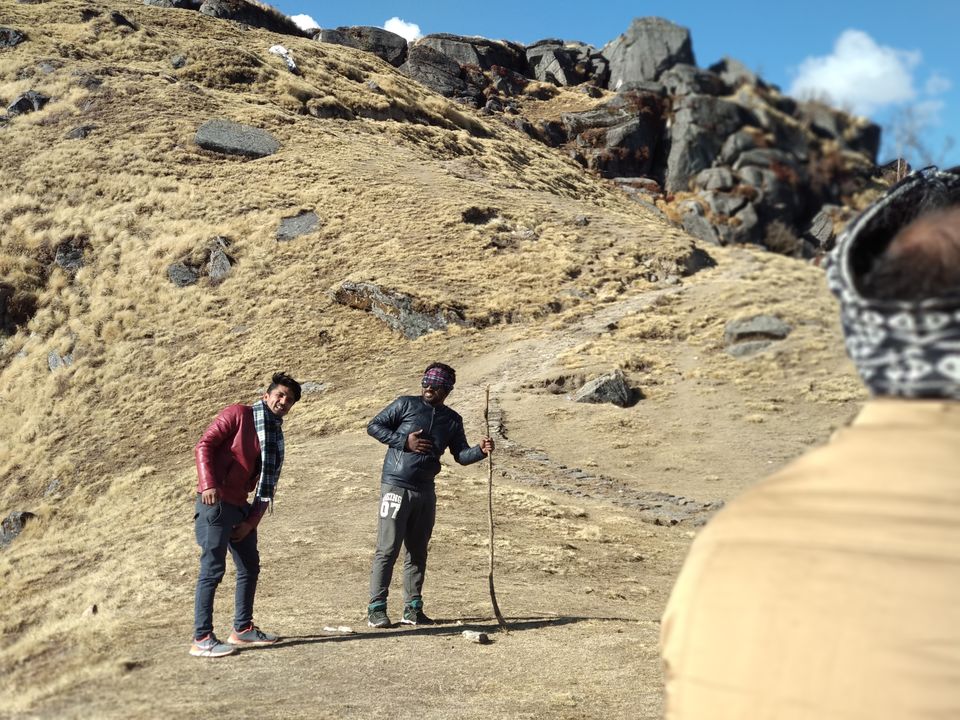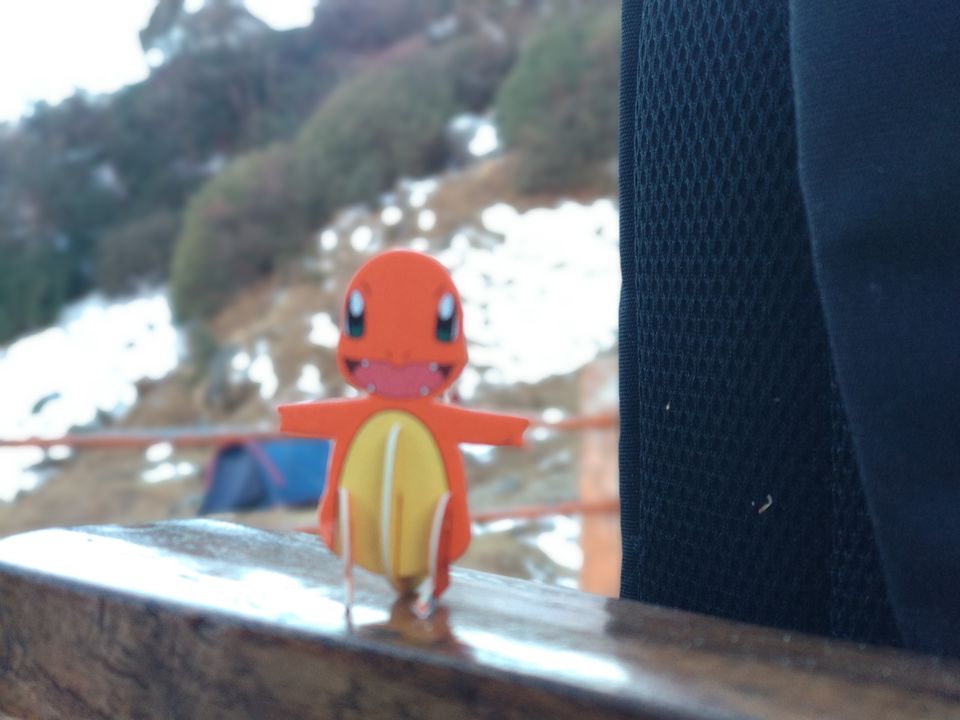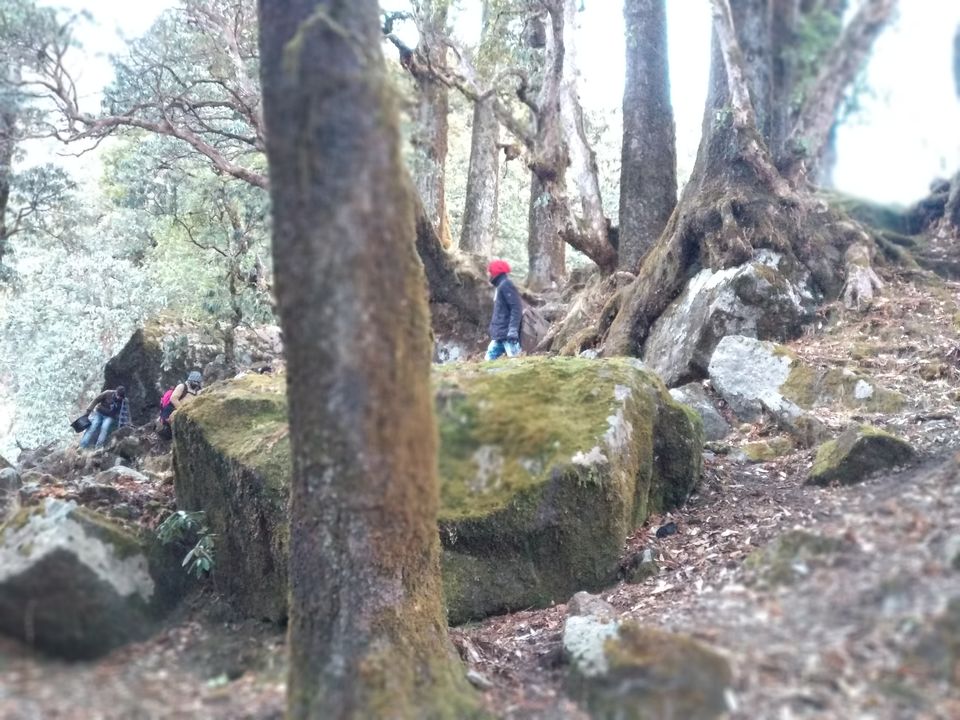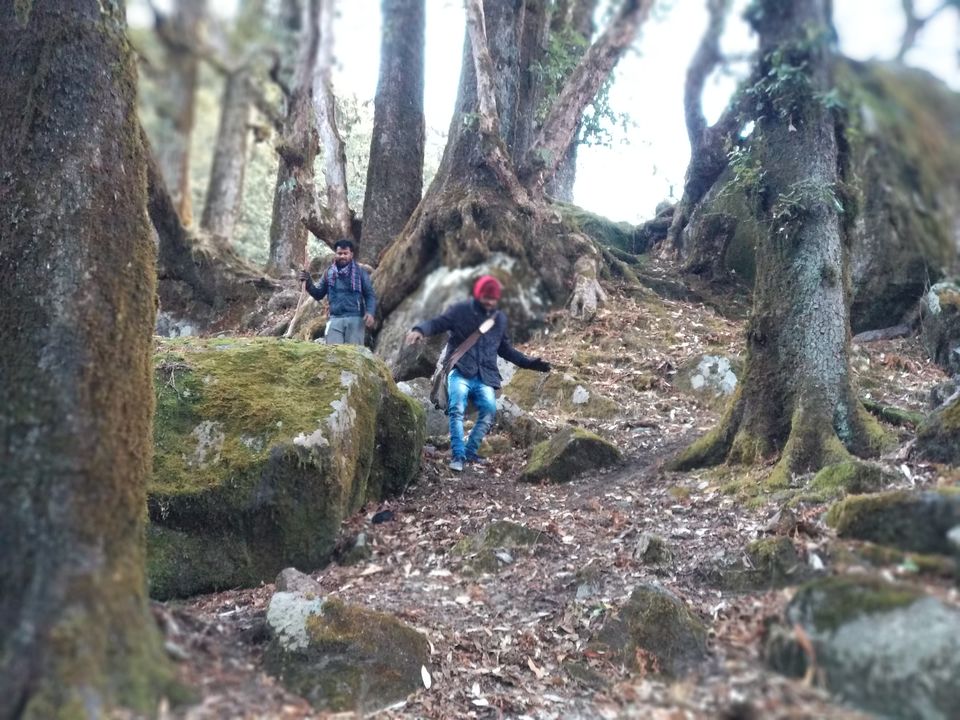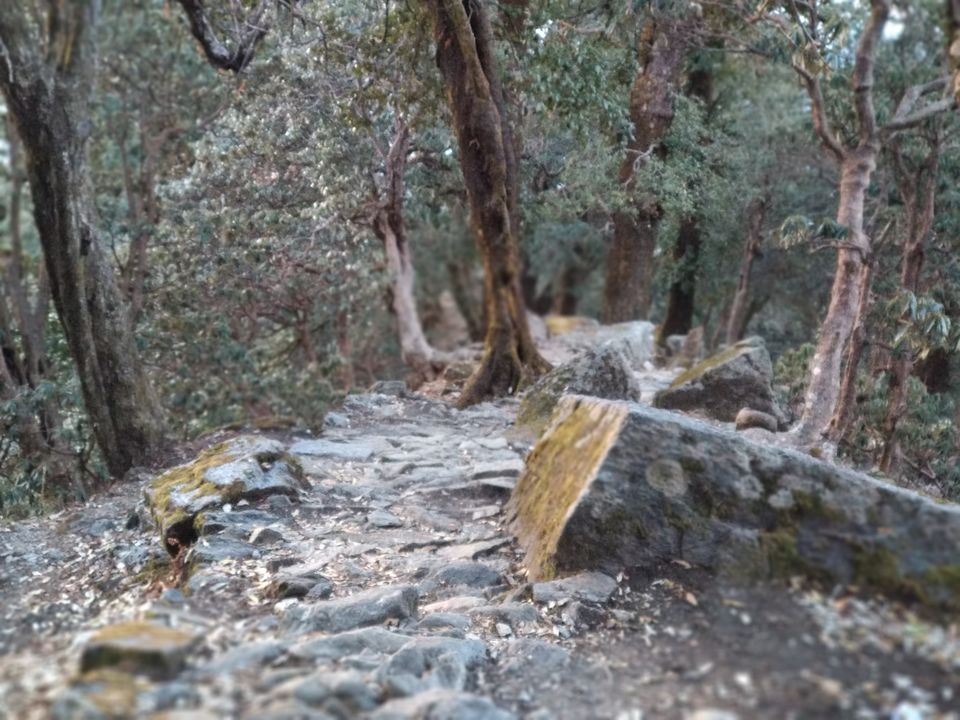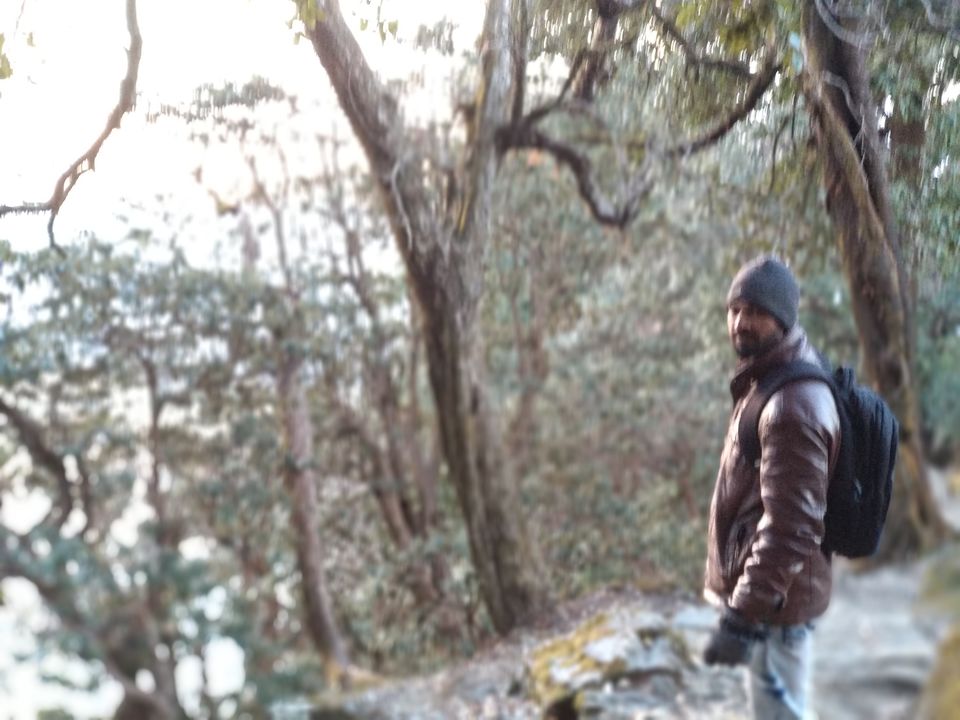 So, we finally reached at 3'o clock back to Chanda's Hotel, take our bags, had some lunch of quick snacks and we reached down to Munsiari Road where our driver was waiting for us, till 5-5:3o PM. What a great night that was. #Awesome #SimplyUnbelievable for me.
We reached back to the Bengali Dada hotel , had an awesome dinner as Dada made a special kind of paneer special sabzi for us, Butter Roti, and we sucked Rum again this time, with more memories, energies of the mountain and the vibes were really really cool.
#CheersFellas Good night for now.