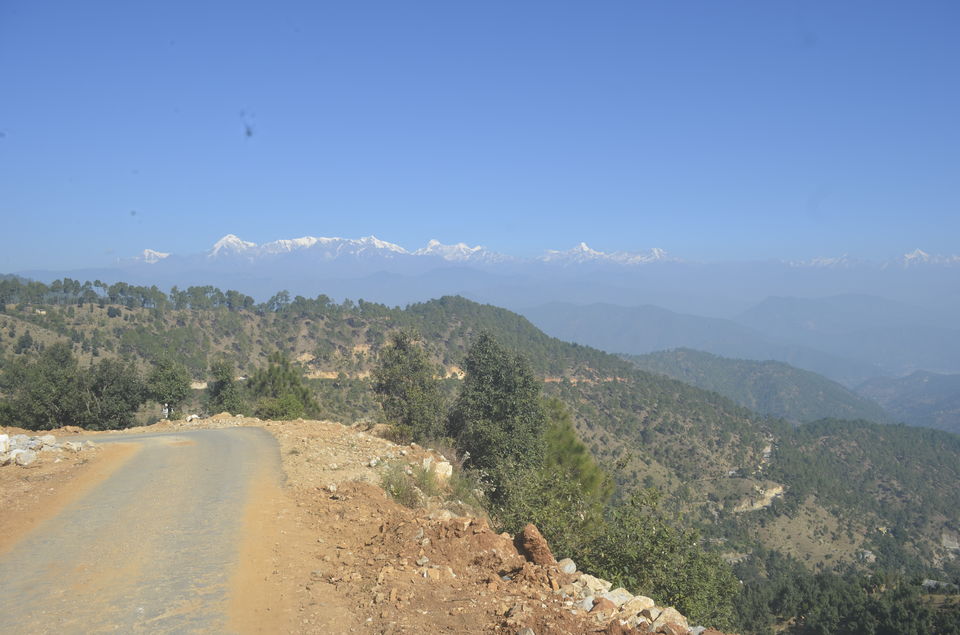 It was October. I knew if I dont visit the Himalayas soon, Facebook would haunt me with memories from November 2016.. I made the plan yet again and decided to be there at almost the same time..
Check previous post: https://www.tripoto.com/trip/himalayas-first-blood-binsar-munsiyari-kausani-582ff33772334
Before planning I contacted Anand Yadav to check for bike rental ( http://www.bikerparadise.in/ ).. Bike was available and I quickly booked flight and train tickets for 2..
As I had already been to Munsiyari, this time I chose Chaukori which is at almost the same height.. To make things comfortable, I rented Bajaj Avenger 220 Cruise from Anand..
We started from Mumbai to Delhi via flight at late night Friday..
Saturday, 11th Nov: Shatabdi train to Kathgodam.. We reached Kathgodam before 12pm.. We met Anand at the station, took charge of the Avenger and set off to Ranikhet..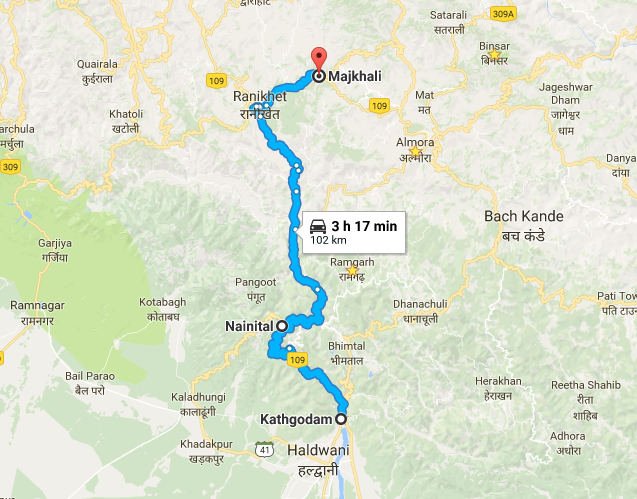 We took the route via Nainital to reach Ranikhet.. We stopped for some photography here..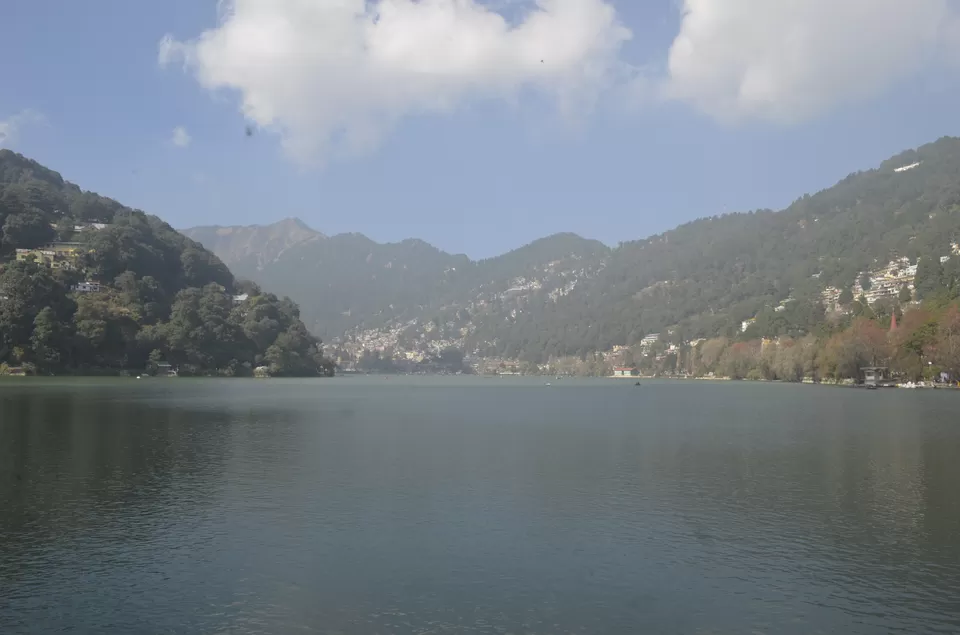 Our destination for the day was: Majkhali.. Its around 12km from Ranikhet. As we approached Majkhali from Ranikhet, we were greeted with first views of Trishul and Nandadevi.. The road and surrounding area is under military training centers and very very clean..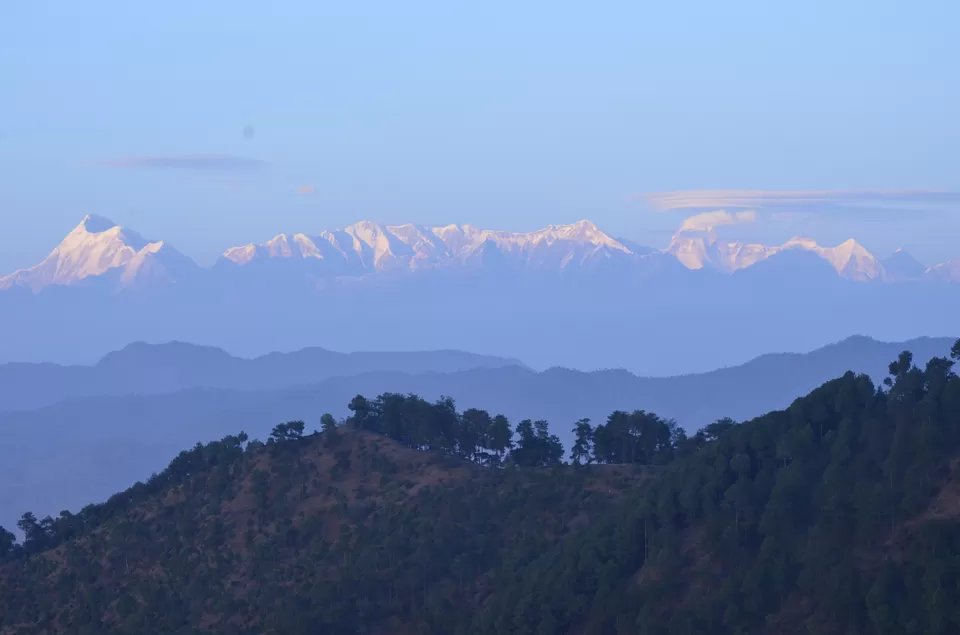 As sunset time progressed, we kept our eyes to the the sky.. The sunset was unforgettable and probably the best Himalayan sunset seen so far..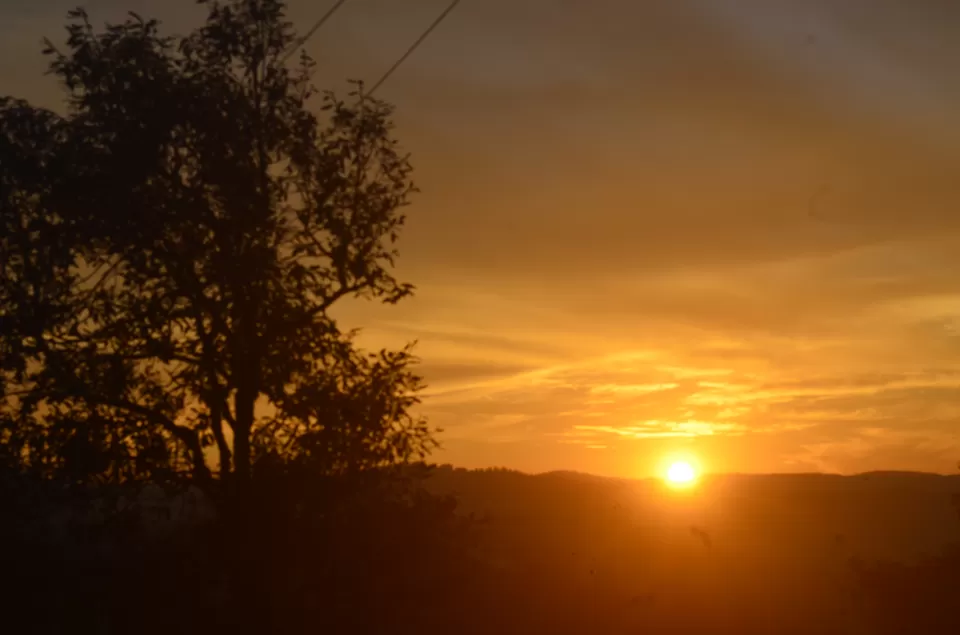 We reached our hotel at: Hotel Pool Retreat (a narrow road going down will lead you to Hotel Pool Retreat).. The place is really comfortable and cozy.. Dinner was included in our tariff.. Parking space is available.. For some reason, the place was cold.. We had to have dinner in our room as we couldnt show guts to go the restaurant.. Food was good and Dal was exceptional..
Sunday 12th Nov: At 8am, we left the hotel.. The bike was all wet, it had rained a little at early hours.. Surprisingly, the engine started at first spark.. We started our journey towards Chaukori..
We had a real good and crispy aloo paratha at Someshwar. We reached Chaukori by 2.30pm.. The roads were quite narrow. We stayed at Hotel Sunrise which turned out to be True to its name..
Dinner again was delicious. Typical home made food.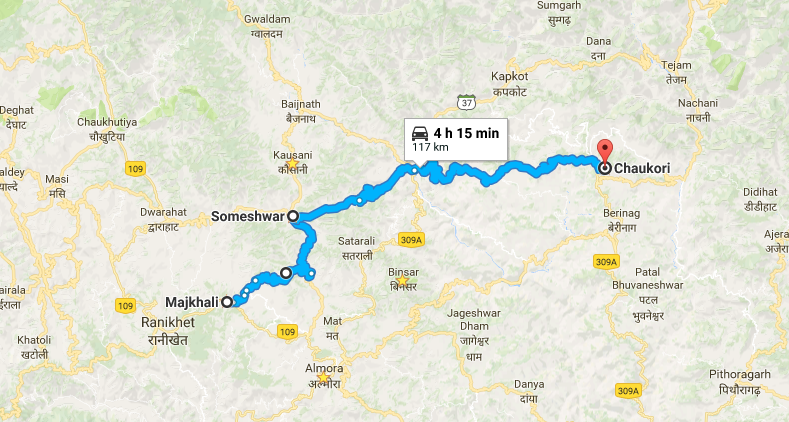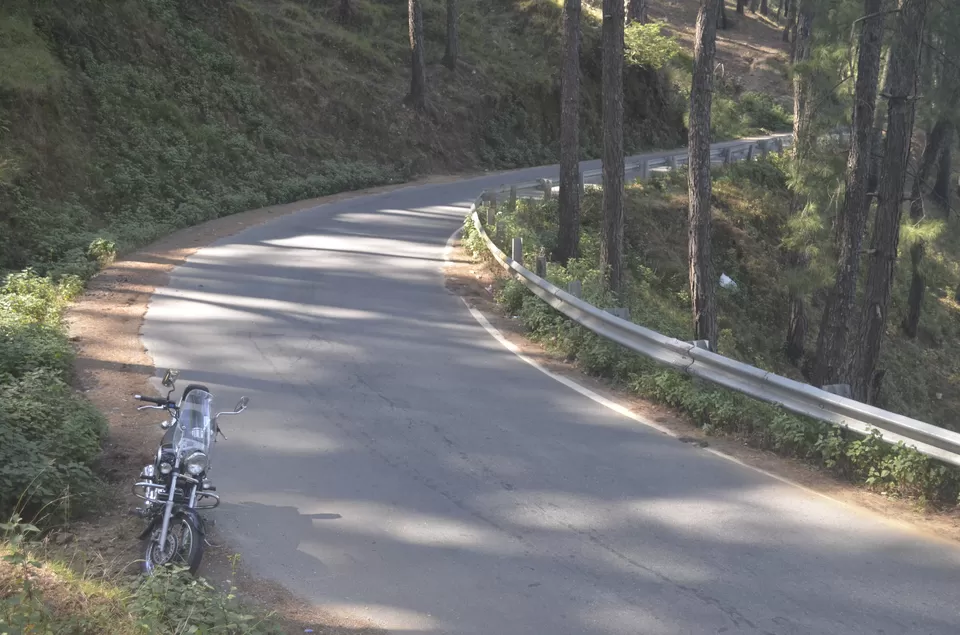 We expected Chaukori to be very cold.. But it was quite normal.. We sat in the balcony for good amount of time in the evening waiting for the stars to cover the sky.. At night we could see lights of Berinag twinkling along with the stars above.. We went to bed early as we had a long journey ahead the next day..
Monday 13th Nov: If Ranikhet was for sunset, Chaukori was for sunrise..
A brilliant sunrise and the view of Panchchuli peaks.. Thats how you make a Good Morning :D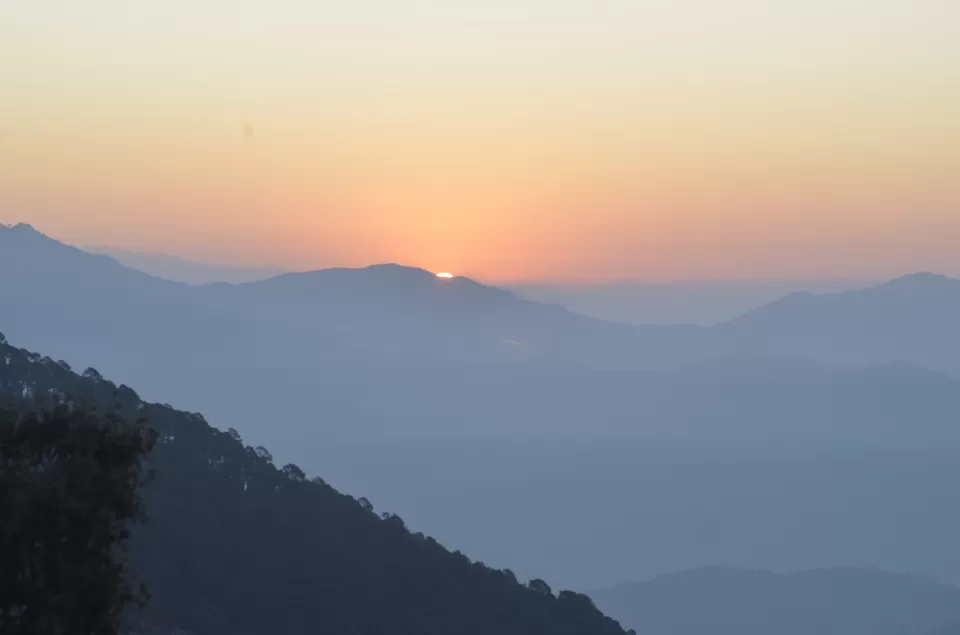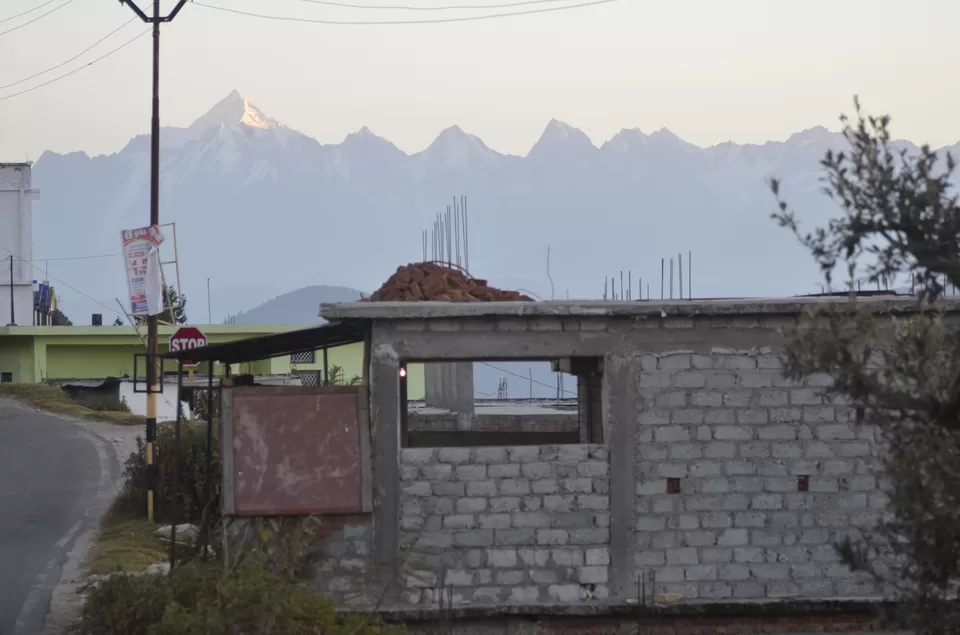 We headed towards Berinag.. Berinag has excellent view of Panchchuli, but its a large town.. Too many buildings there.. We had chole samosa here.. I was happy with my choice to stay at Chaukori which hardly has 10 buildings..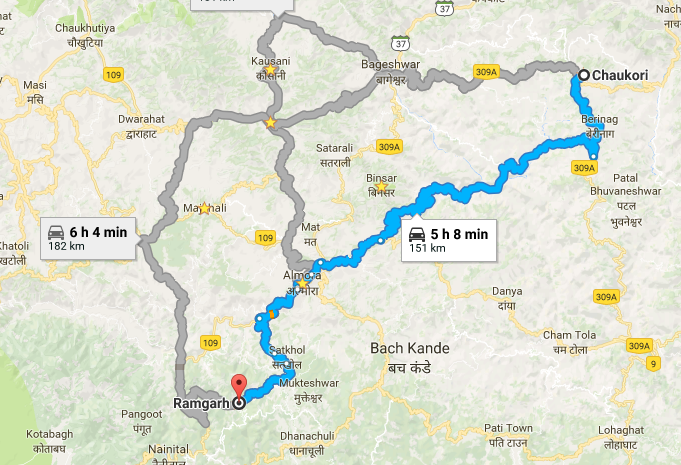 What a delight it was to ride on the road towards Seraghat.. Fantastic views and lovely road..
Nothing seems to have changed since last year over here. Thats great!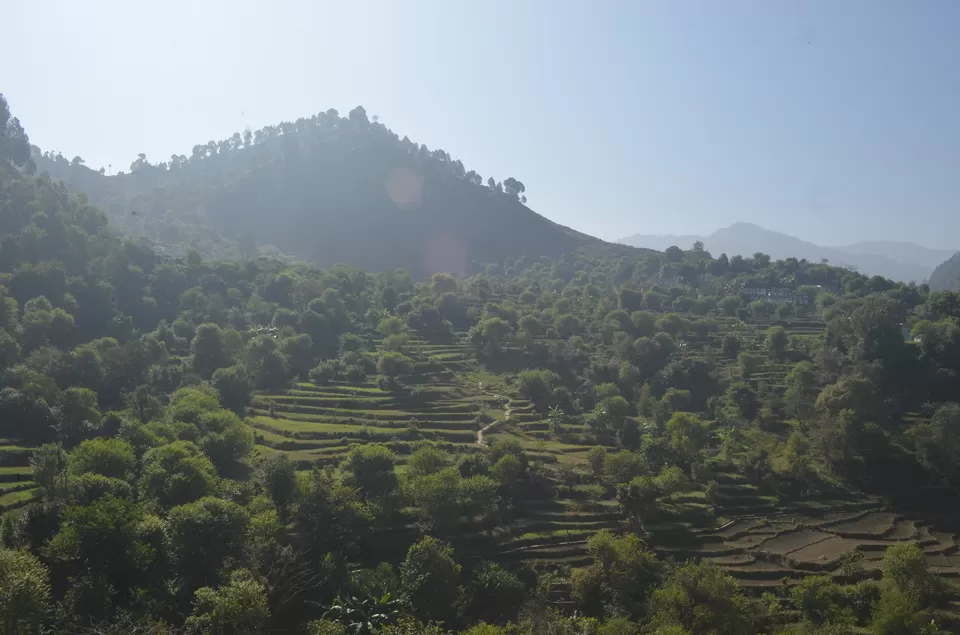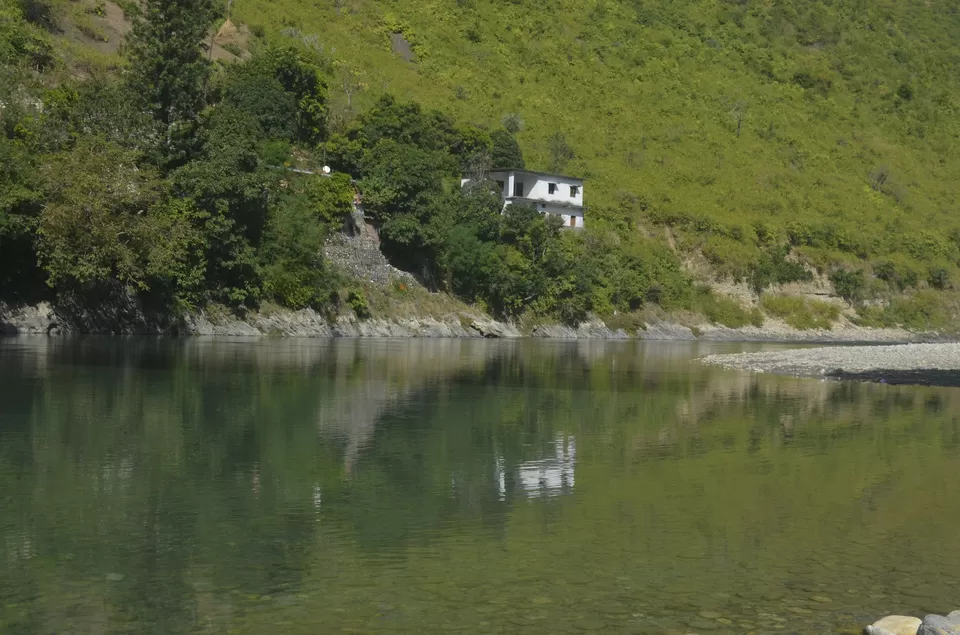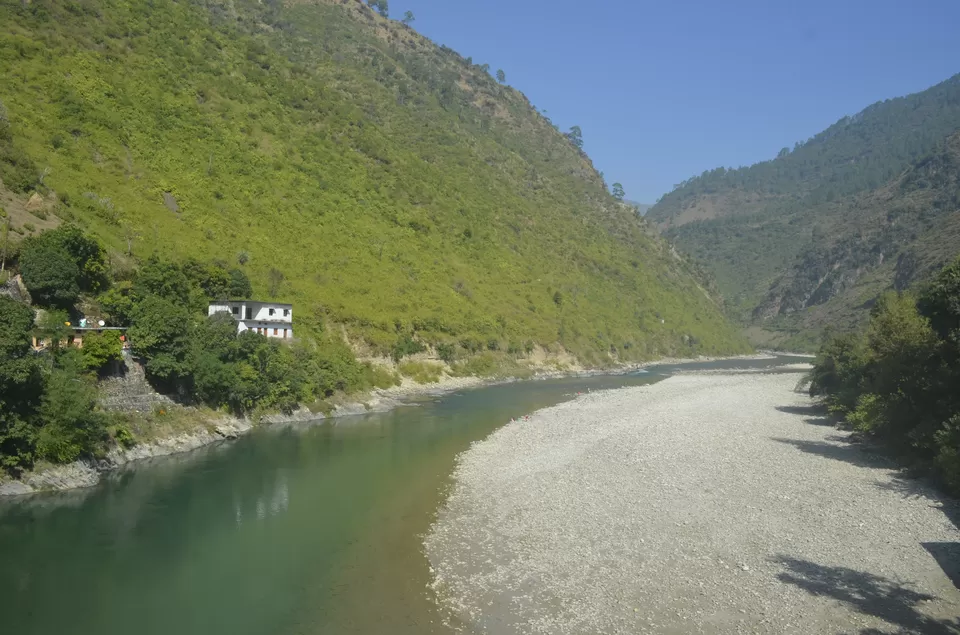 We reached our resort: Seclude Ramgarh at Ramgarh.. I had booked a costlier one but it was worth every penny.. They have just 3 rooms, all with huge glass windows.. The view was amazing as the sun threw its light on the mountains.. Yet again, delicious homely food.. Great and helpful staff..
Tuesday 14th Nov: The morning breakfast of parathas was again lip smacking.. We started at 11am towards Kathgodam.. We had lunch at Bhimtal at Variety restaurant..
We reached Kathgodam by 2.30pm.. Handled over the bike to Anand and started our journey to come back home..
-----------------------------------------------------------------------------------------------
Please do comment if you need some info..
Frequent Searches Leading To This Page:-
Top Nainital Tour Packages With Prices, Nainital Honeymoon Package Price, Top Nainital Tour Package For Family, Top Nainital Tour Packages For Family, Top Nainital Tour Package For Couple From Delhi, Top Weekend Getaways From Nainital, Top Weekend Getaway From Nainital