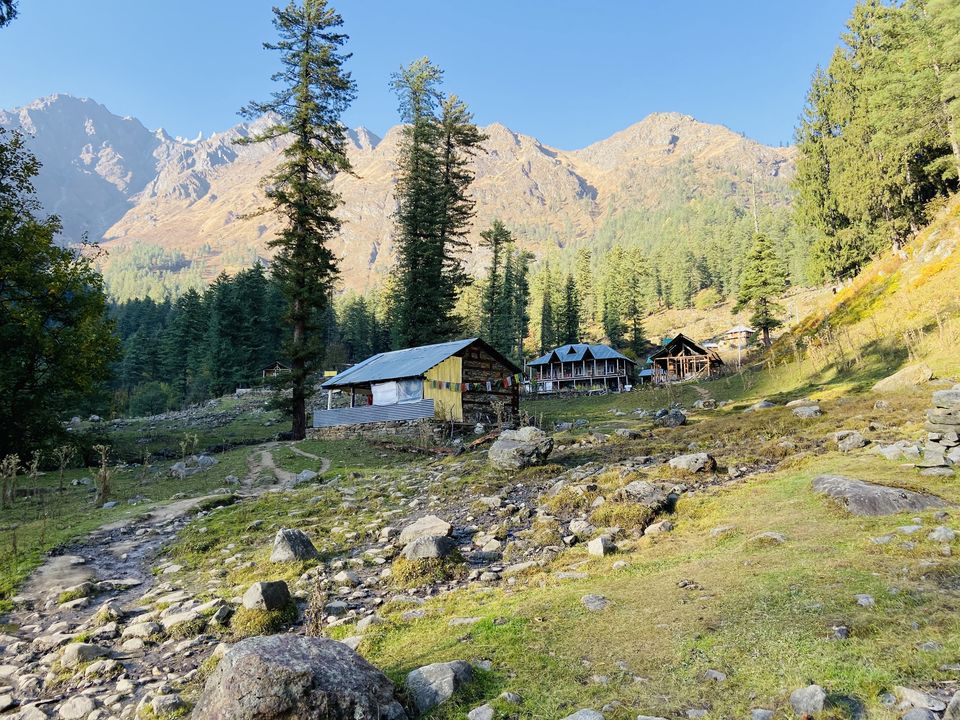 It is more than just an beautiful experience to go to different places. Probably that is the reason why youngsters like us, can't sit still during the weekdays in anticipation of an upcoming weekend trip.
The Parvati Valley has already become a hot-spot for travelers and solitude-seekers alike, not including the constant surge of hippies who flock into the towns throughout the year. Nestled deep in the inner reaches of the Valley, lies Kutla, a hamlet much unheard of. The thrill of going to such a place, became our major motivation.
Rendezvous with Kasol
On the first day of our trip, we traveled over to Kasol from Jalandhar. Just because it was the time of Diwali - the festival of lights, the buses were jam-packed and we were unable to take the direct bus from Jalandhar to Manikaran. After adding five more hours to our journey which was supposes to be of eight hours, we reached Kasol in an exhausted state.
Kasol is already a place much frequented by tourists and we spent the first day in the little town which has so much to offer, on a honest note. It has some very amazing places to dine in like the Moondance Cafe (which also serves amazing waffles and crepes) and the Little Italy restaurant.
The Chalal Bridge is a must if you want amazing pictures and you can also get down to the riverbank (not during the monsoons, when the river swells up a lot) to spend some time in peace.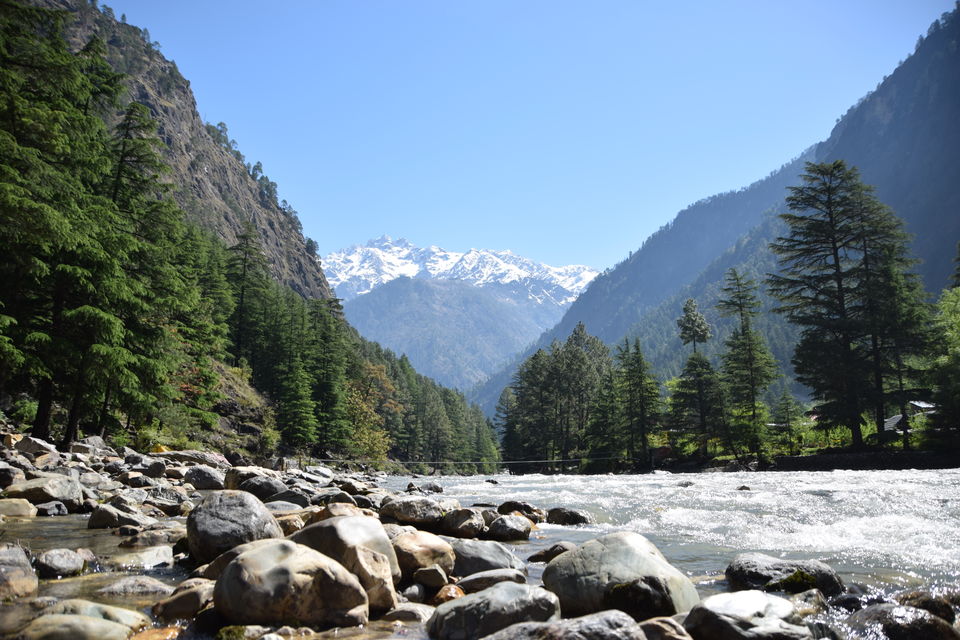 A tiring first day came to an end with a game of Uno and lots of interesting discussions about the next day.
Trekking all the way to Kutla
We woke up at 8 in the morning even though we wanted to wake up early, Hurriedly we packed our bags and headed over to the town square to have breakfast. Sonam Tibetan restaurant has an elderly couple who serve amazing Tibetan foods at very affordable rates.
Catching a yellow bus line landed us in Barshaini in an hour or so. My friends were already in awe after reaching the place. Being the only one who had visited the place before turned out to be a blessing, as I was able to guide my friends in the right direction.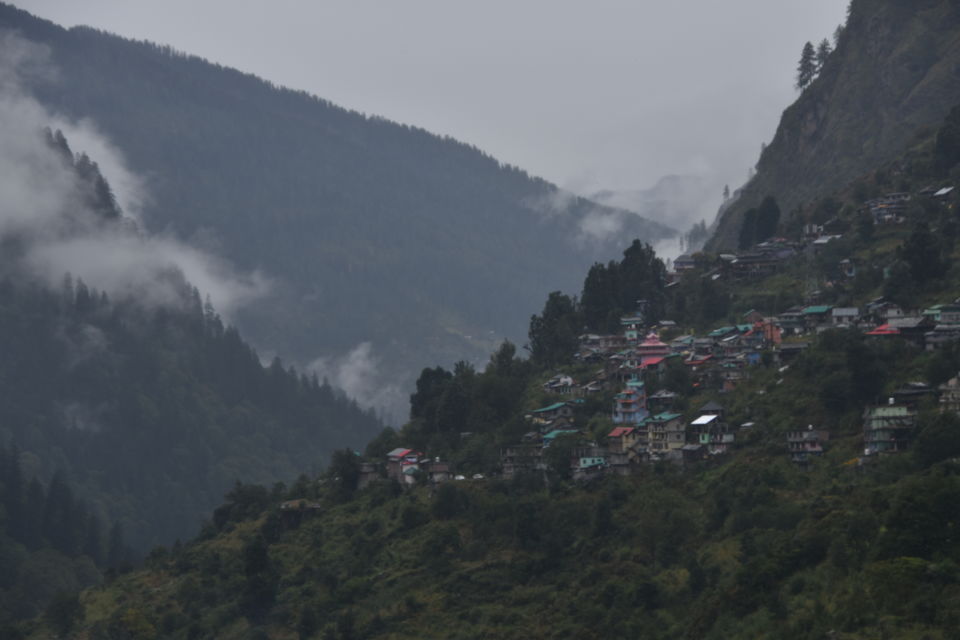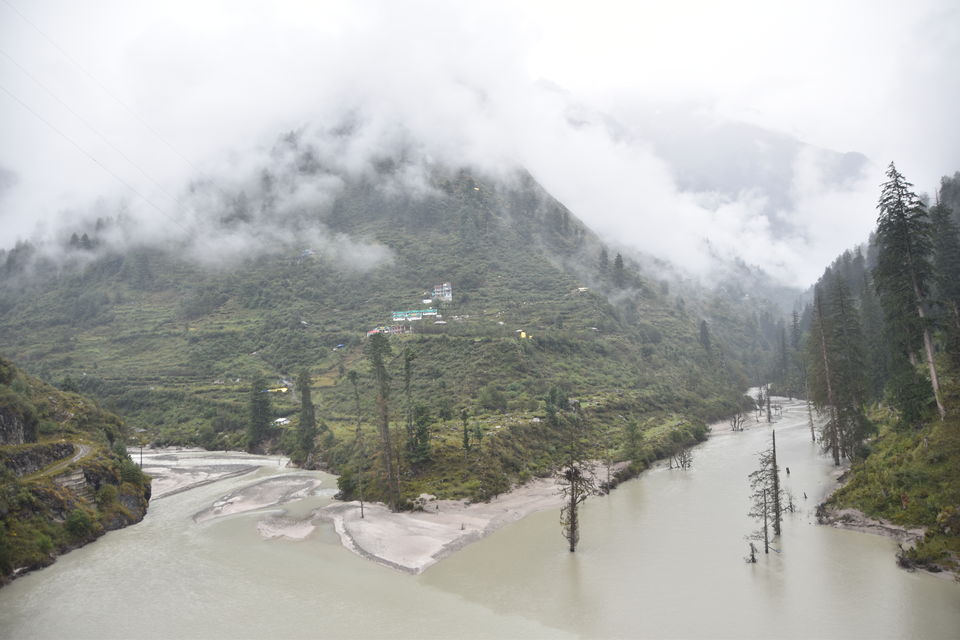 We sandwiched small breaks for eating, in between periods of walking as we trekked up the steep road to Tosh. Cutting down our expenses was vital, for none of us had any idea about how expensive Kutla could be. One hour of easy trekking brought us to Tosh, a beautiful hamlet full of colors. The real taste of typical Himachali lifestyle blended with foreign influences and the Tibetan way of living. One can easily find Buddhist prayer flags and Israeli food at the same time in Tosh.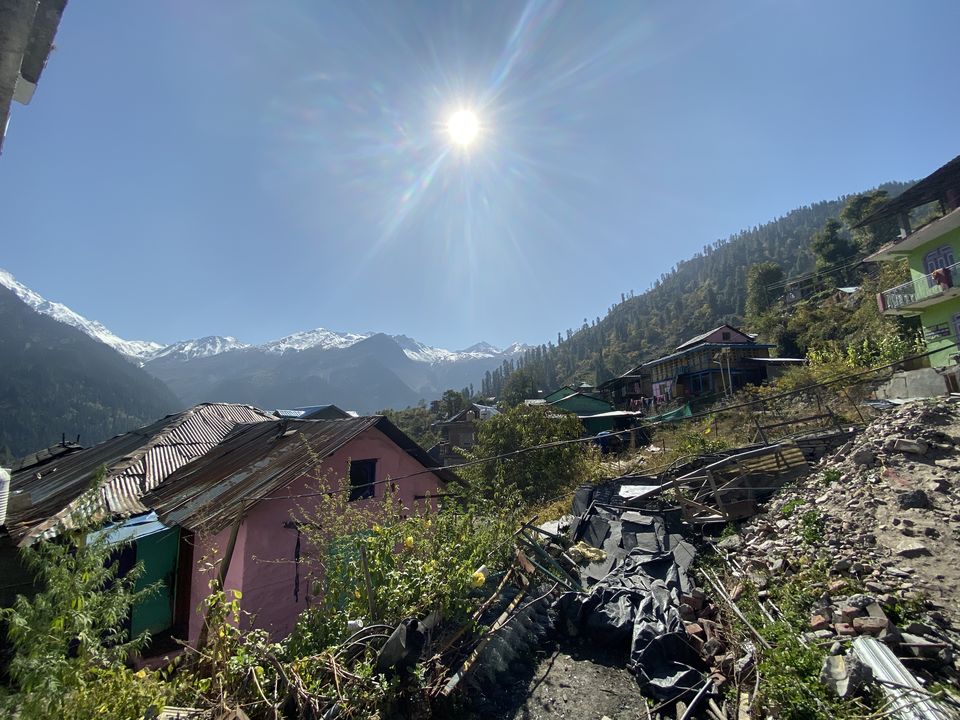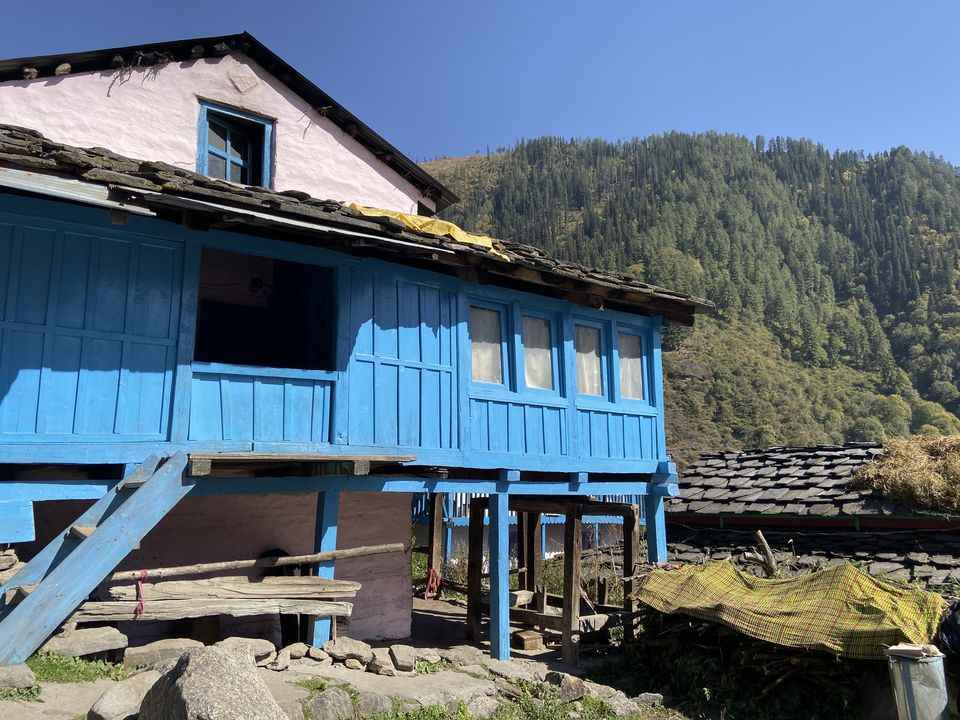 The road to Kutla from Tosh is about three hours considering the congestion caused on the roads by mules passing by and is a little challenging for a beginner. There were lots of places in the way to take a break and gossip over stuff.
As we neared the halfway point of the trek, we could hear the Tosh river meandering along with us. The Tosh waterfall is beautiful and the water is drinkable. There are tents on the other side of the waterfall for people who want to spend a night there.
Hereafter the road became treacherous. What seemed like a piece of cake for locals turned out to be an uphill task for us because the track was really steep at places and muddy at times, too. We somehow managed to wriggle all the way up to Kutla and I still have goosebumps, my readers just by remembering the first time I set my eyes on the place. That is when I realized peace has an altogether different language.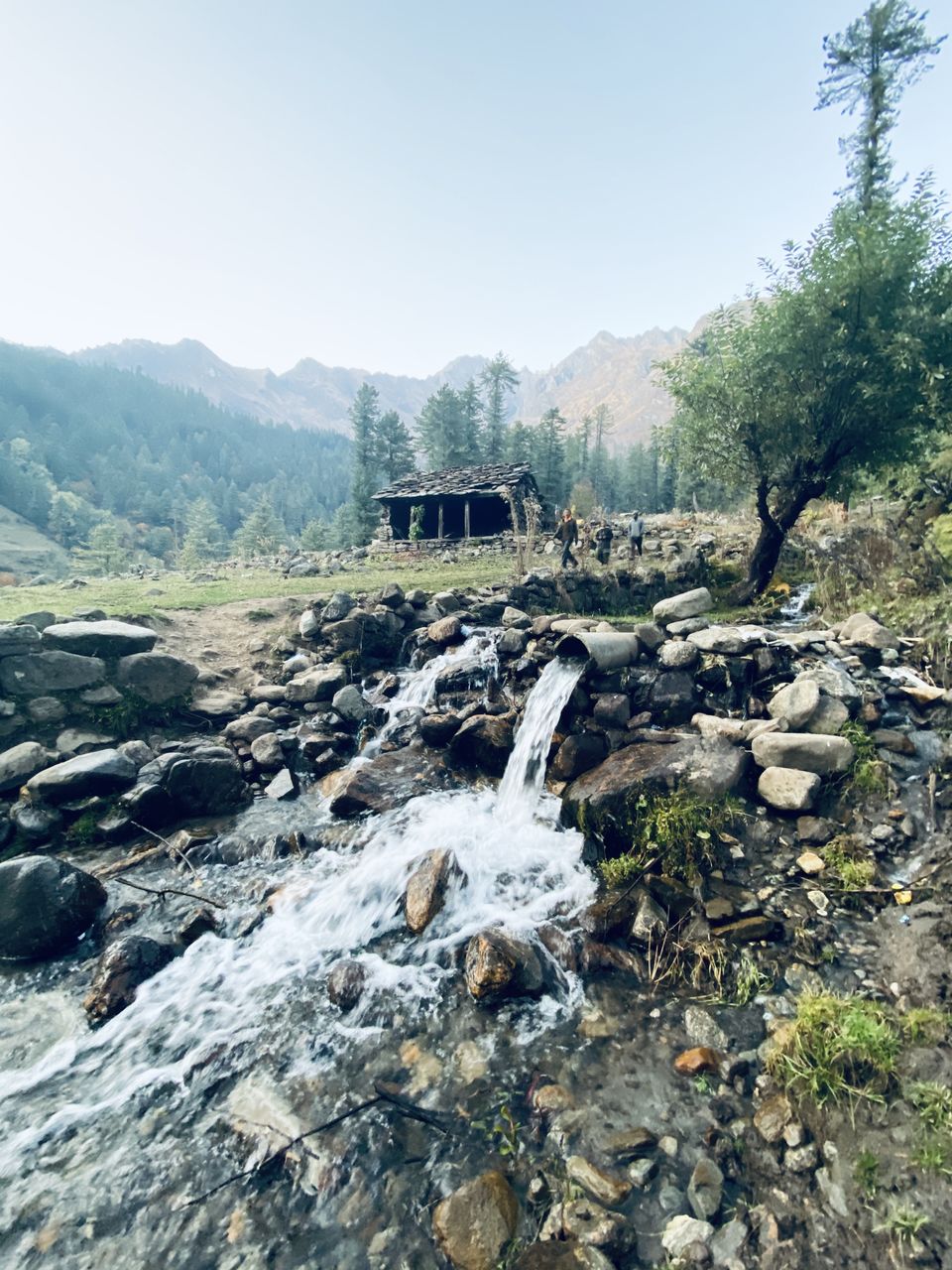 There are very limited staying options in Kutla and we walked straight into the first home stay we could lay our eyes upon. It turned out to be an excellent choice as the accommodation rates were quite cheap. It had a little lawn infront of the house and a broken old house too, which turned out to be the owner's old tea stall (the oldest building in Kutla according to him). There's a small stream that cuts Kutla into two and it's more picturesque than you can imagine.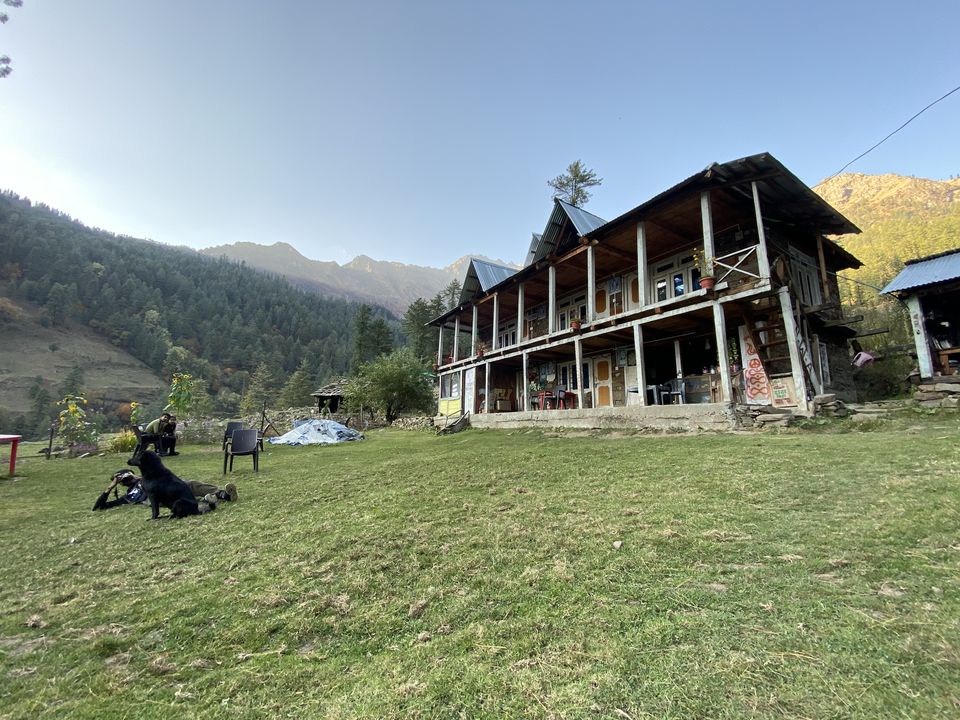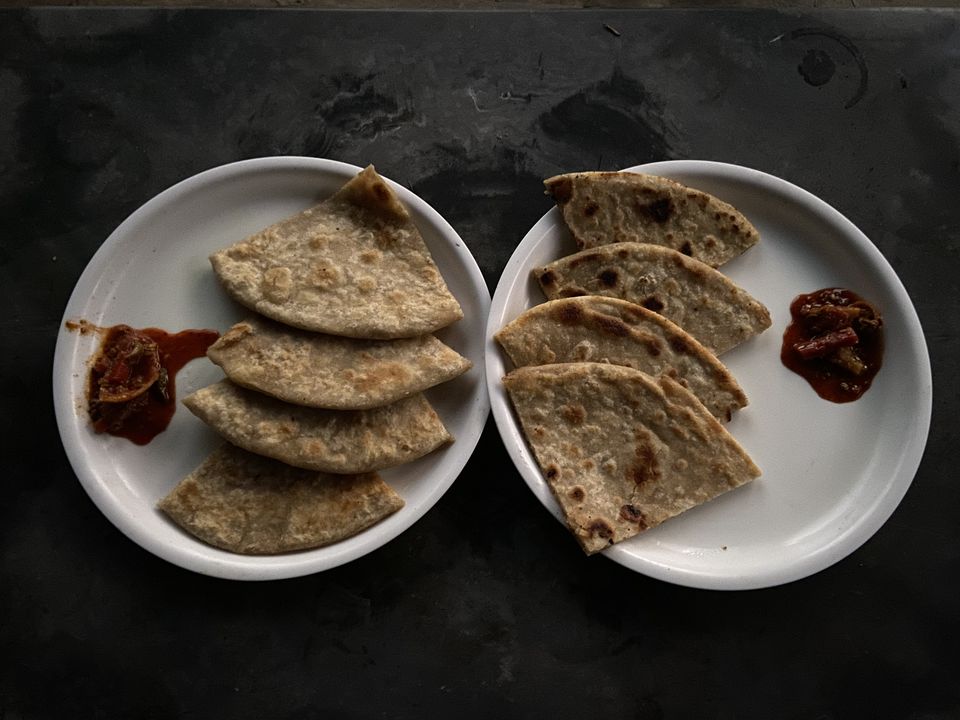 Since Kutla is on the leeward side of the mountain, the sun rays go away as soon as 4 in the evening and that is when the temperature drops sharply. The food rates turned out to be exorbitant but we realised that, it was difficult to actually find such food there. So without any hesitation we gobbled up some delicious parathas, fried rice and few eggs while watching the sun go down the hills in front of us.
Evening came in faster than we expected and we were in for more surprises too. The owner was kind enough to set up a bonfire for us and that literally excited us like hell I reckon. We spent the entire evening and sang songs late into the night drinking more than a dozen cups of tea meanwhile. It was an experience that enthralled us to bits and I still have those memories fresh in my mind. It was already ten when we snuggled into our warm blankets.
Buddhaban - A necessary solitude
The next morning held more surprises for us. We had planned to trek to Buddhaban, a place famous for its glaciers which was only an hour's walk from Kutla.
After having a light breakfast at the home-stay, we wandered off into the upper reaches of Kutla following a trail that was the regular walkway used by cattle, mules and humans alike.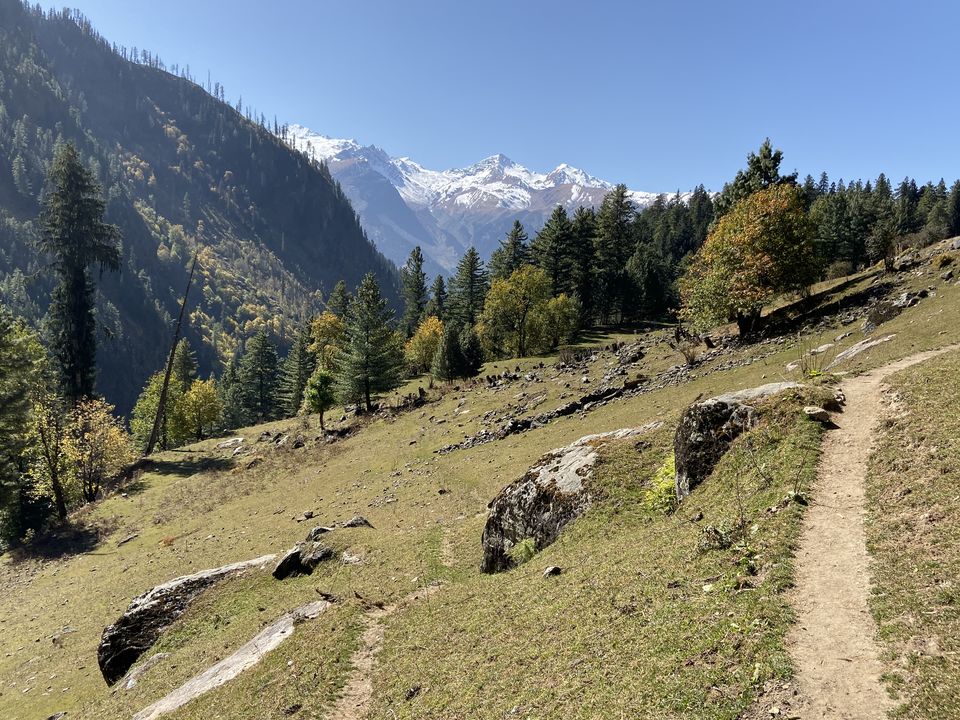 I am running out of words trying to describe the scenes that we encountered. From open valleys where horses grazed to snow-capped mountains basking in the soft autumn sun, everything was in sync with each other. The colors of autumn were blending perfectly with the insane amount of photos we were clicking.
Buddhaban is nothing but a nature lover's delight. When you come face to face with a meadow nestled in the lap of the mountains, with the river flowing beside, you feel like having crash-landed all of a sudden in heaven.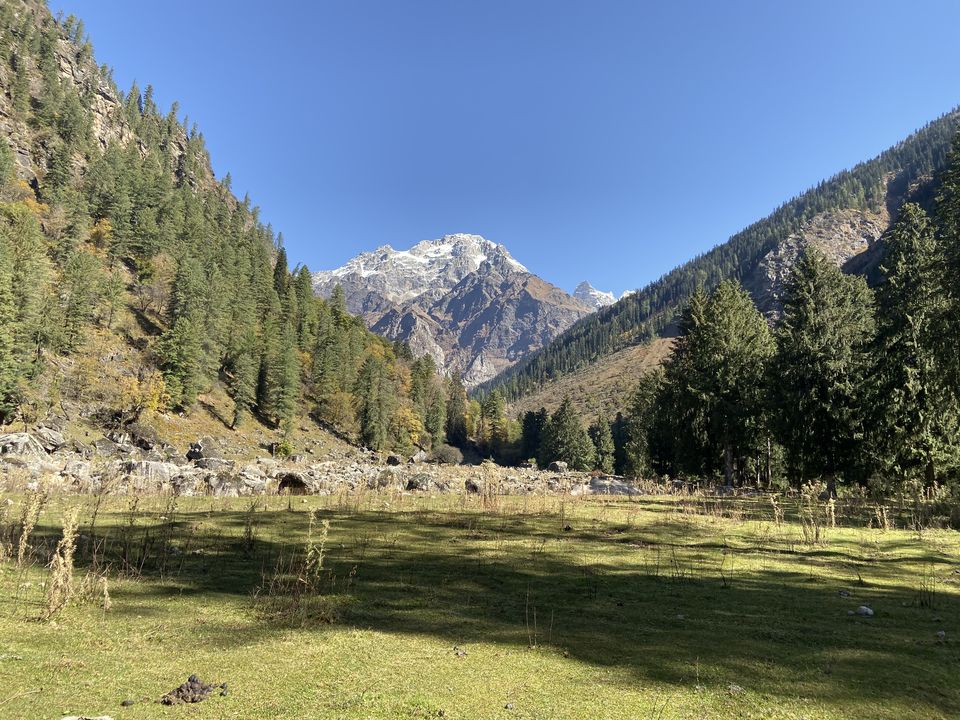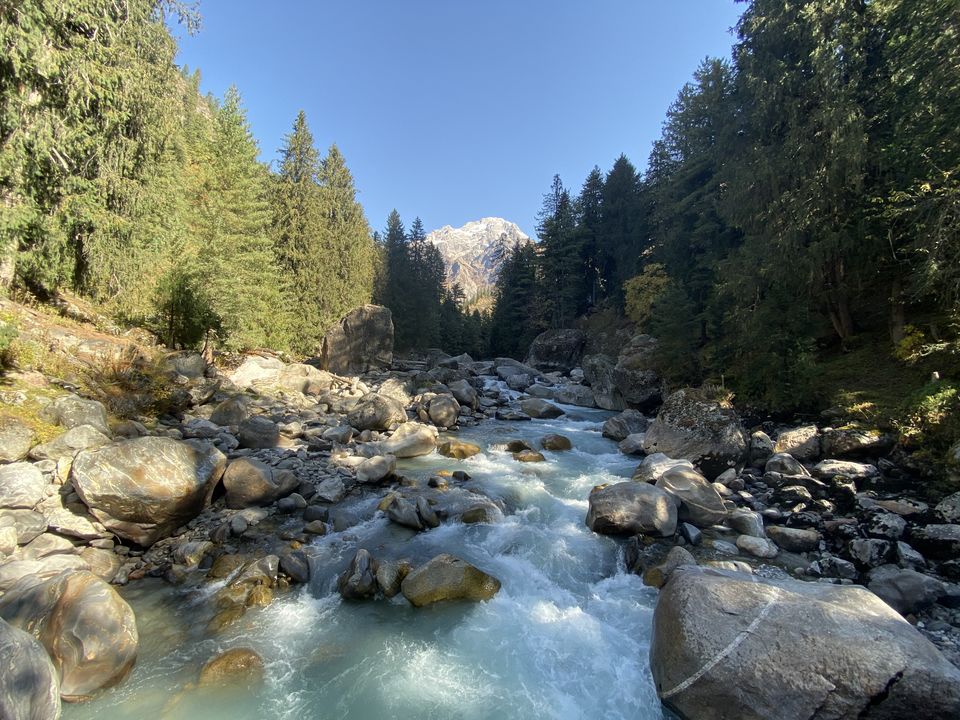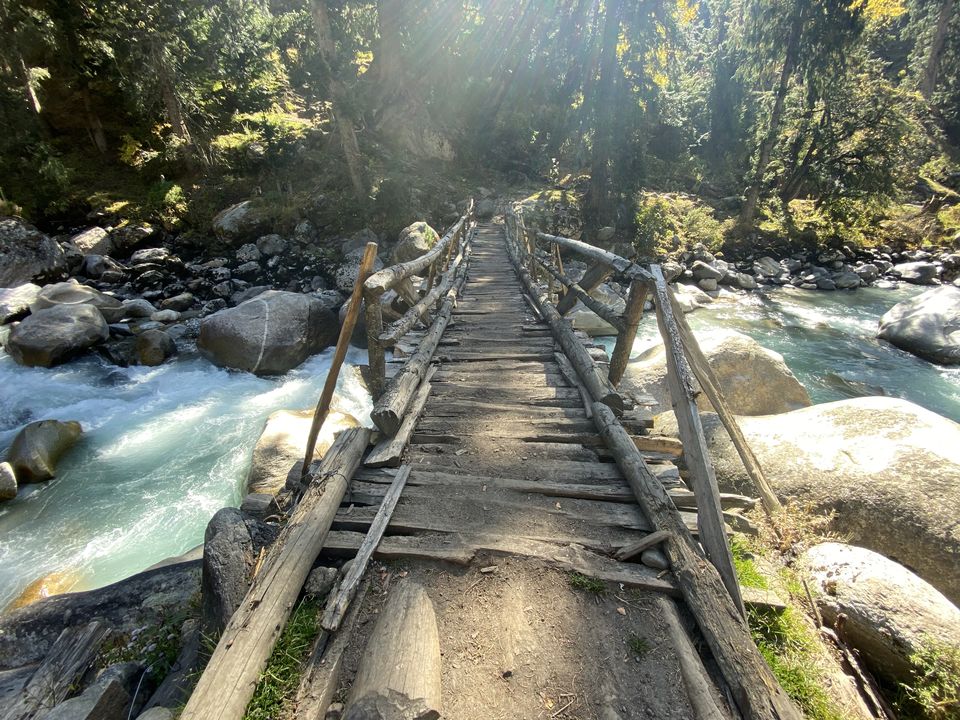 There's a wooden bridge near the meadows that is a perfect photogenic location for amateurs and professionals alike. We couldn't explore what lay on the other side, since the clock was against us. After spending some time in those grassy meadows, we embarked on our trek back to Kutla. Just to convey to you, the tracks are very narrow and it is better to proceed with a bit of caution while walking on those hill-side tracks.
The return leg of the trip was even more challenging as the track was very steep and it took us some time to navigate our way back from Kutla to Tosh. Tosh to Barshaini was an easy walk and we rocketed downhill in just half an hour.
We were lucky enough to get into one of the e-Buses run by HRTC which dropped us at Manikaran in 45 minutes. More than just a famous place of pilgrimage because of the Manikaran Sahib Gurudwara, the vibrant little town is a joy in itself. One has the option to bathe in the hot springs but we prioritized on eating because we were literally famished. Shanker Momos has always been my favorite eatery in the quaint little town and it didn't disappoint this time as well. We had our fill and did some window shopping in the many shops lining up the main street adjoining the Gurudwara.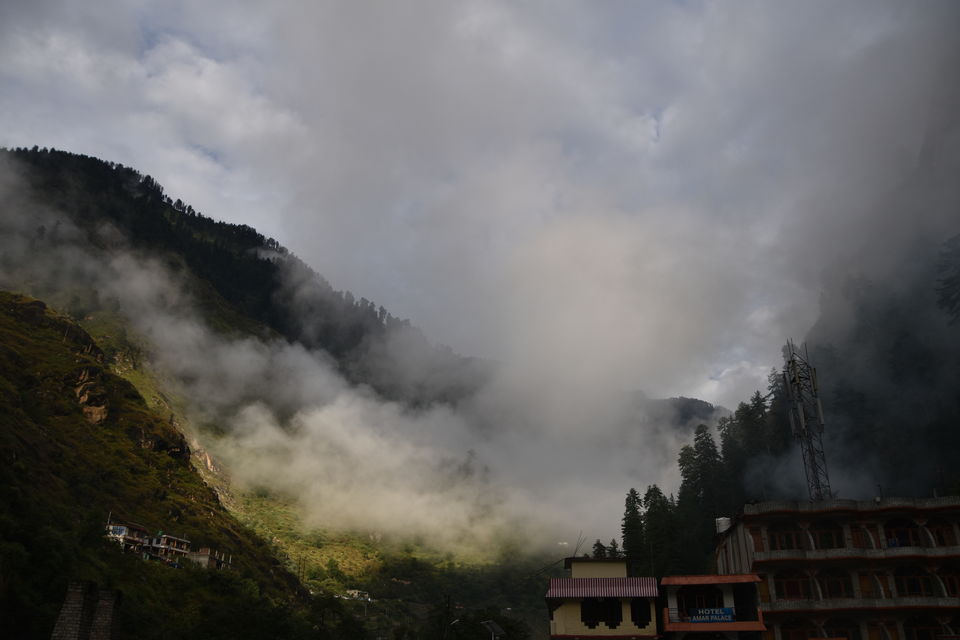 It was time to go back and we were all nostalgic. I don't usually miss places until I come back home and take a look at the many pictures I've clicked, but it was different this time, for some reason. It's as if I left a part of myself over there, in those meadows of Kutla. I hope you too get to wander into places as such and find your peace. Wander and get lost in nature, when you get the chance to.