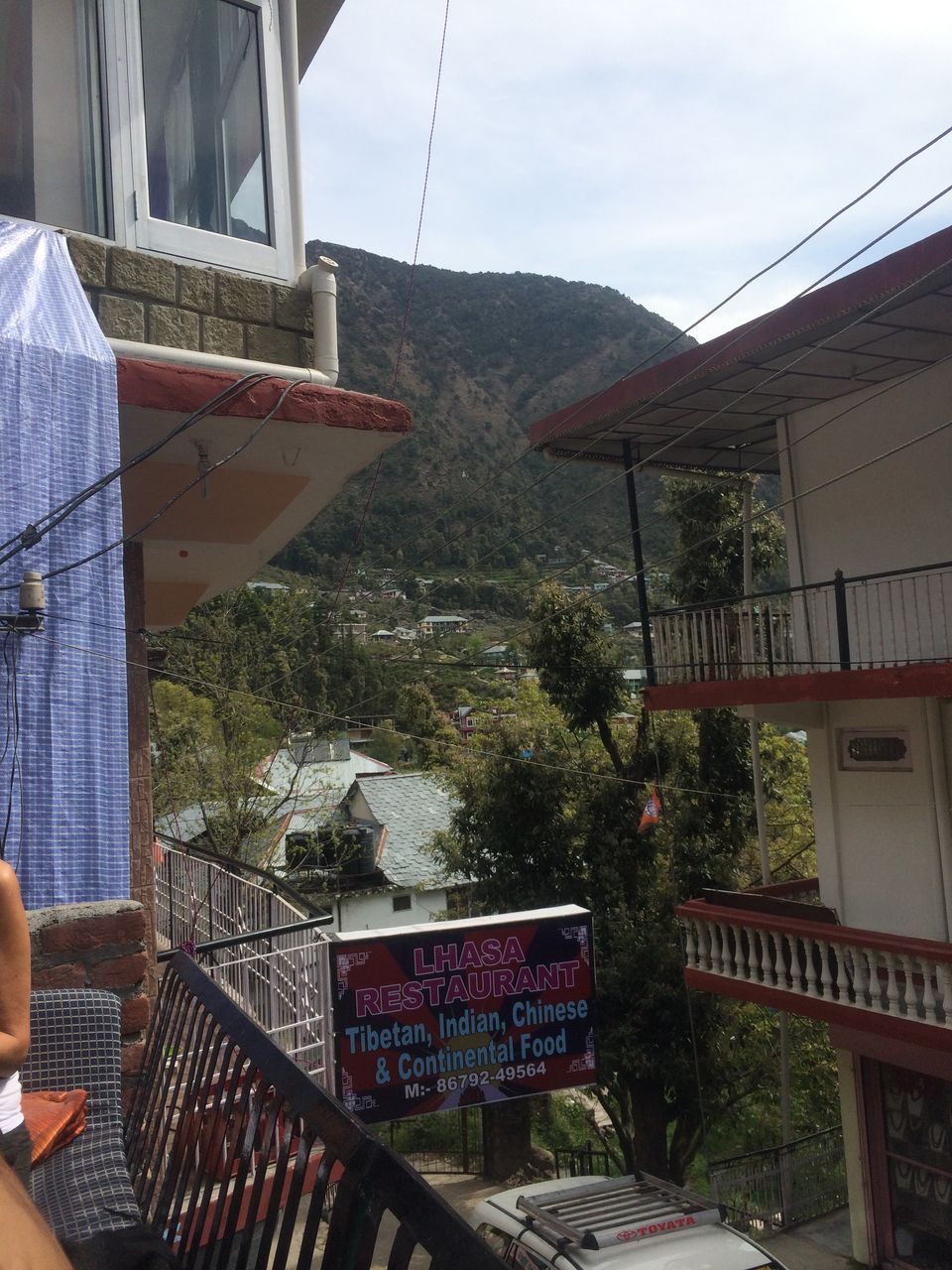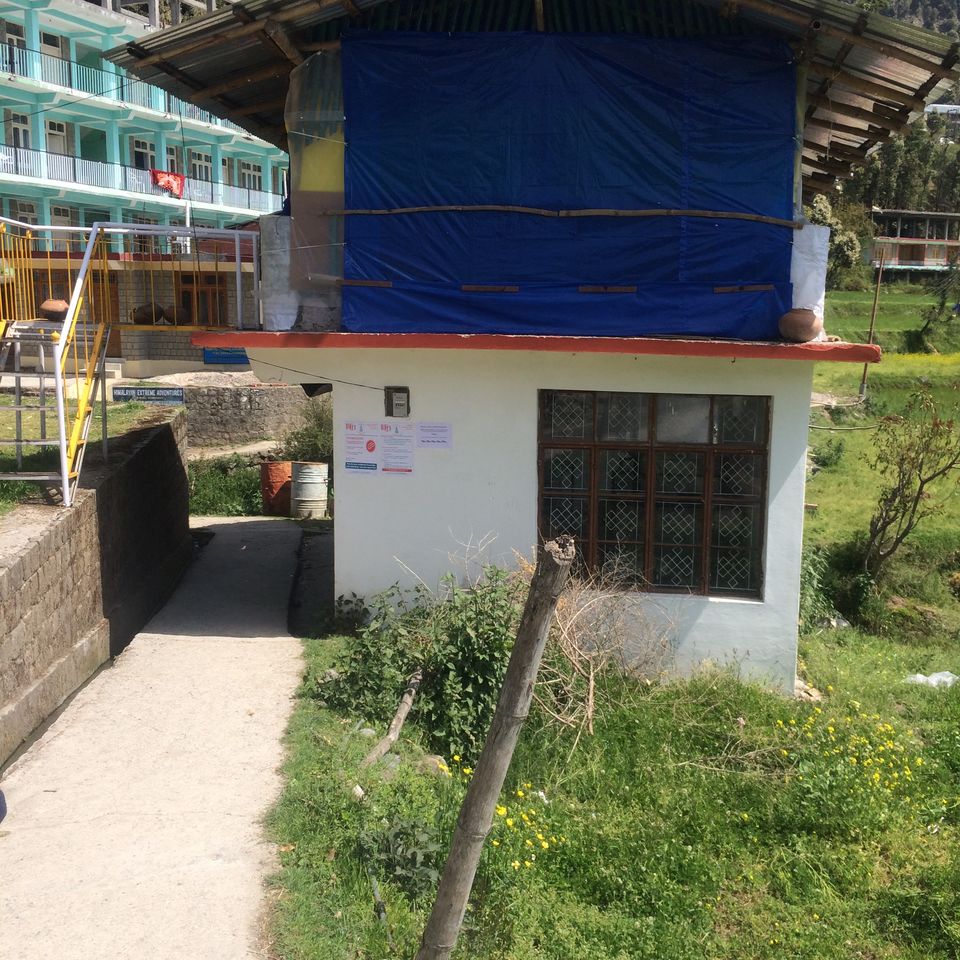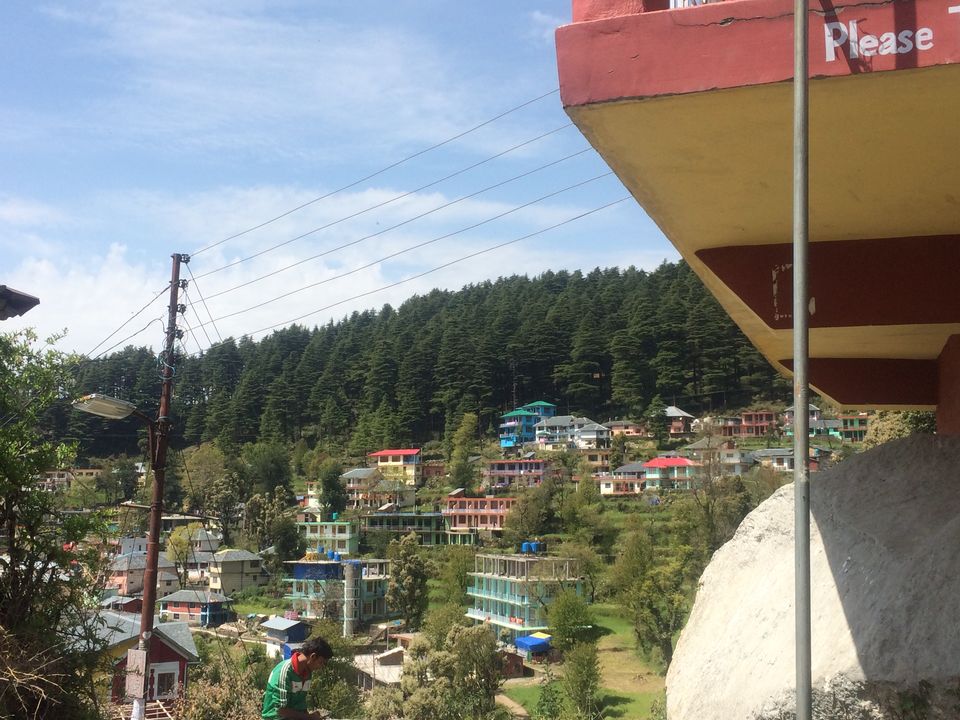 So, what is the motive, the true motive and effort of travelling to the hills? Surely its not just the beauty, is it?


Peace, Solitude, Serenity.. Less chaotic, less people, and of course, readily available cheap accommodation and good food. Not everyone can camp in the cold out there, and not everyone wants to throw their money away for a 5 star hotel room, unless if you want to, Go to Shimla, because thats where you'll get plenty of hotels, and yeah, people. Loads of them, everywhere.


I found the middle ground in Dharamkot. 2 kms from Mcleodganj, Dharamkot is a little town settled by foreigners, which seems like a mini Kasol. Surrounded by the Dhauladhar range of mountains, Dharamkot is simply beautiful.
To get there, you have to take a cab from Mcleodganj till Dharamkot, unless you want to walk 2kms uphill. The cab drops you off at the first site of the narrow road which leads you to the village. The narrow road is hardly good enough for 3-4 people to walk side by side.
As you walk, you'll see Cafes on both the sides and guest houses. There is no other road as such in the village, this is the main road. You can find any guest house, they'll charge you 300-500 bucks for a night, mostly available with hot water supply.
Once you take a room, settle down, you'll realize, there's actually no sound, literally no sound except of the wind, the birds, and maybe somebody walking on the narrow road far away. You'll mostly see just foreigners chilling here and there and the locals, its one of the most not so commercial village, unlike Tosh, which is already on its path of becoming as commercial as Kasol has become.
The Cafes are mostly owned and run by foreigners, the food is delicious, with every cuisine available to indulge in. Dont expect fast service, because the Cafes have the same feel and ambience like those in Parvati. One of the Cafes that one should definitely go to is 'Radhekrishna'. It has a glass wall which overlooks the Dhauladhar range, beautiful view to gaze at while you wait for your food. One can get their own alcohol too, but you'd have to buy it from Bhagsu, which is in the middle of Dharamkot and Mcleodganj, that is 1km from both the sides.
Meanwhile, in the daytime one can visit the Bhagsu waterfall, which is extremely dirty with people having a shower there and what not, but if you go down along the rocks next to the waterfall, you'll find beautiful landscapes, a place where i wanted to camp, unfortunately couldnt. You could also visit Mcleodganj in the day time, which is also worth a visit but extremely crowded.
If one wants peace, yet the hustle bustle, the best plan would be to visit Mcleodganj, do the shopping, chilling, indulging in the Tibetan culture, getting to know the people but stay in Dharamkot, Of course if you're willing to put in that extra effort of going up and down once a day, or just hire a cab to do the needful. BUT, its totally worth it.
There is a huge difference between hills and beaches. Beaches have the vibe to lay down, relax yet that energy to unwind, bring your hair down. Hills have the ability to bring you the clarity you've been longing for. That clarity, i believe, can be achieved at a place different from home, different from the city life, where nothing seems real and nothing sounds familiar.
P.S- No kidding, I met Sanjay Leela Bhansali at one of the Cafes here. For real.