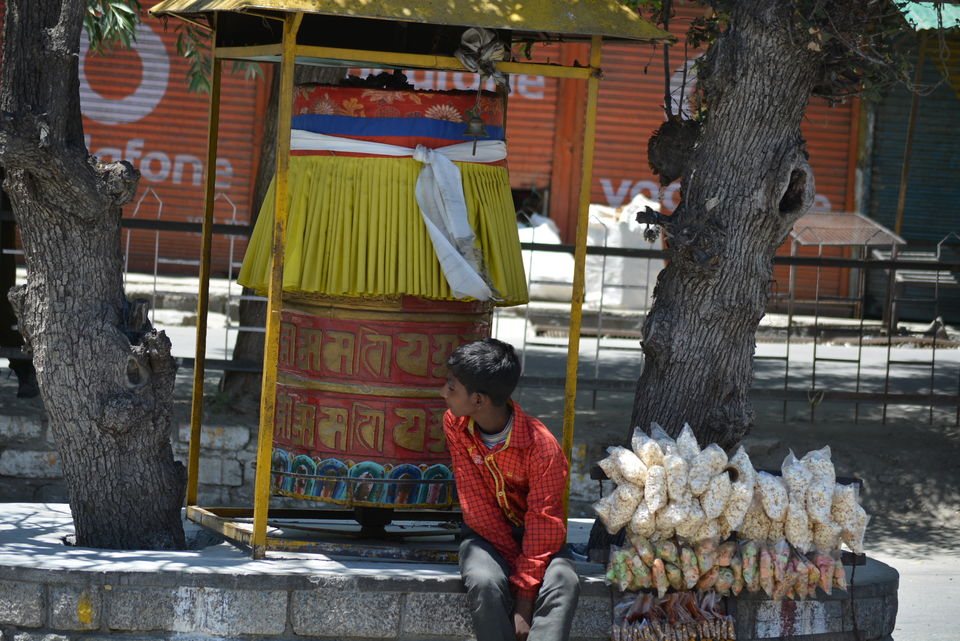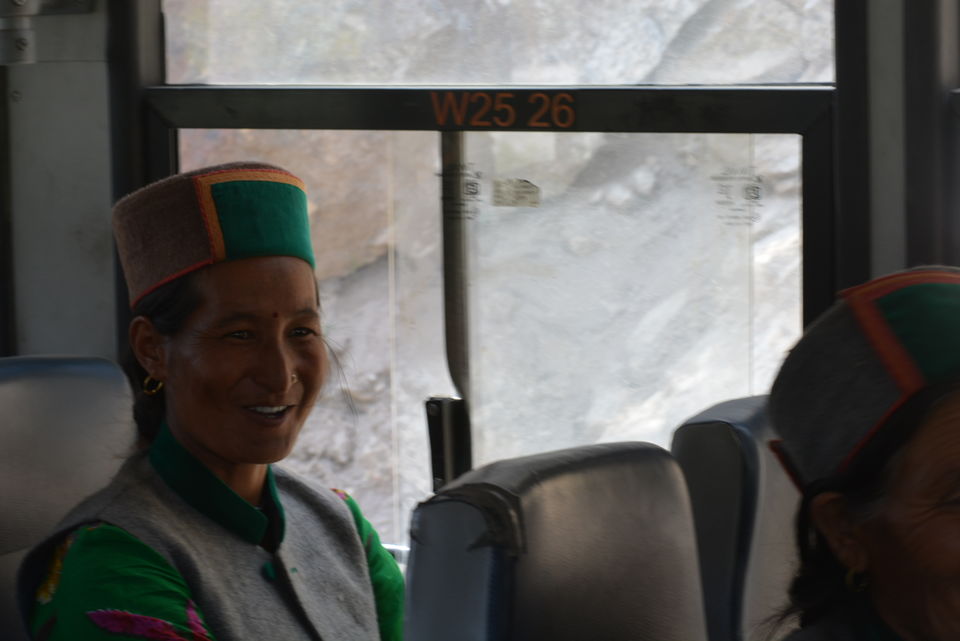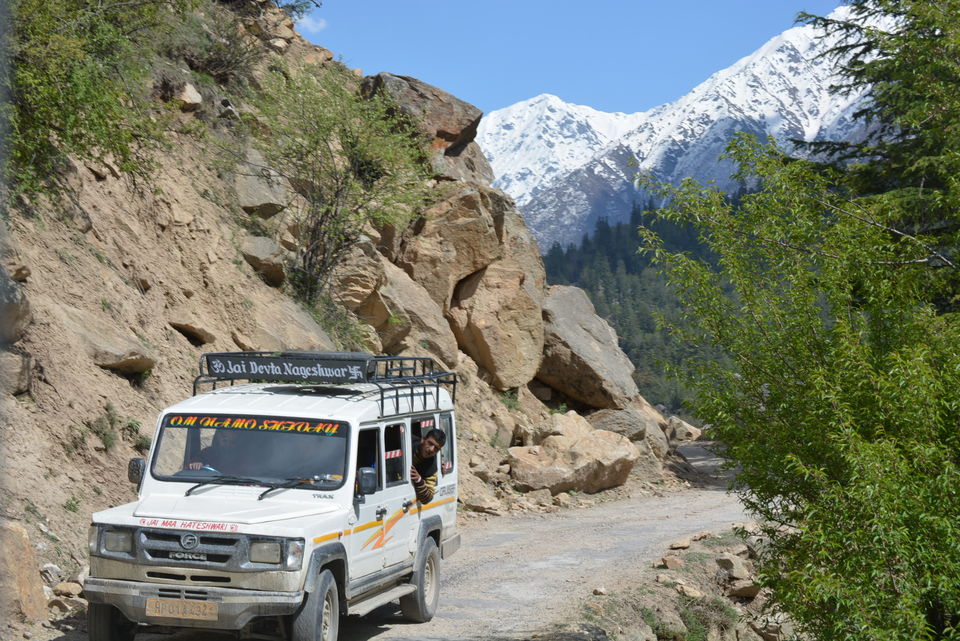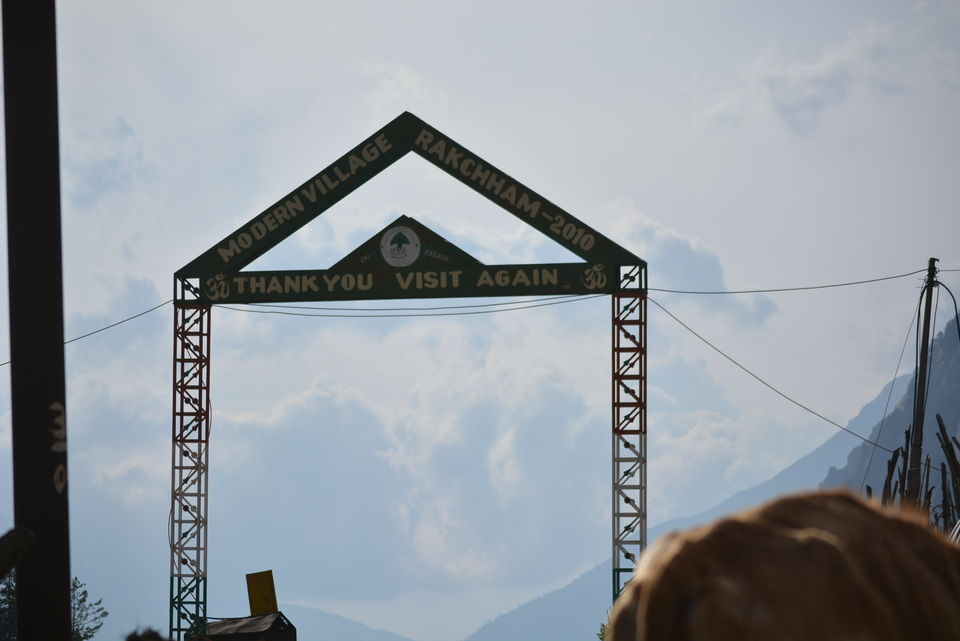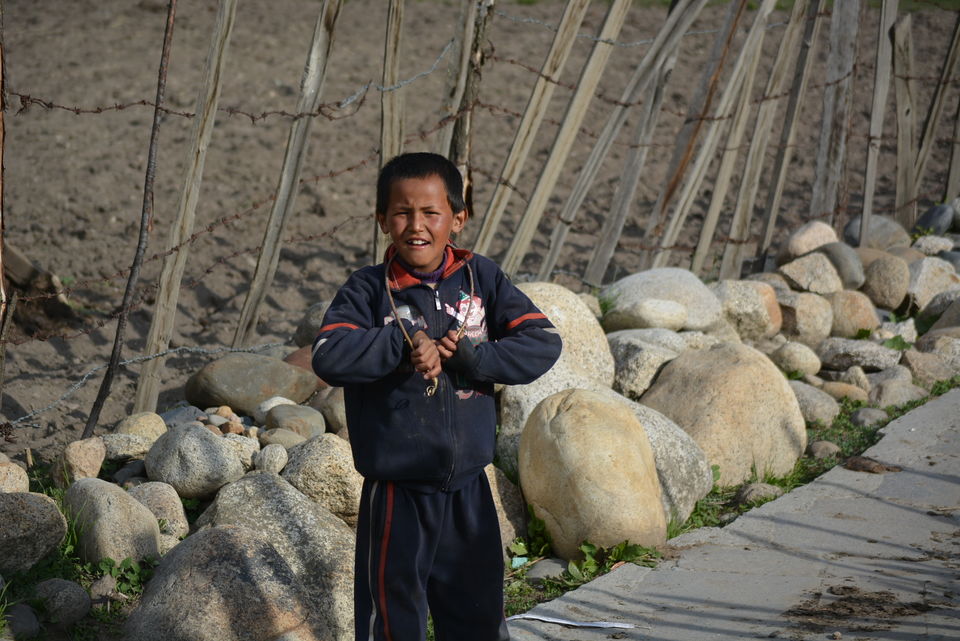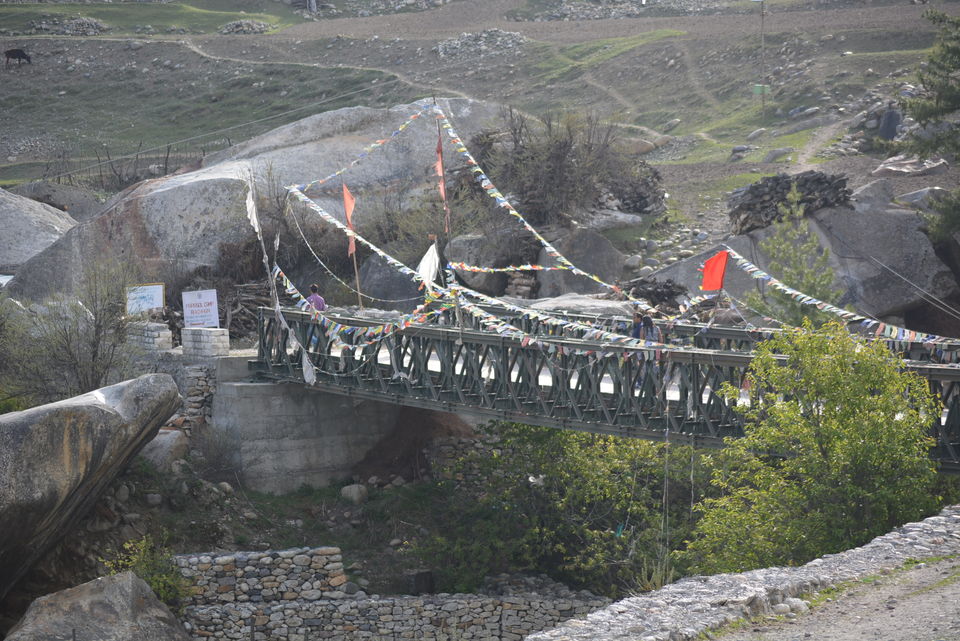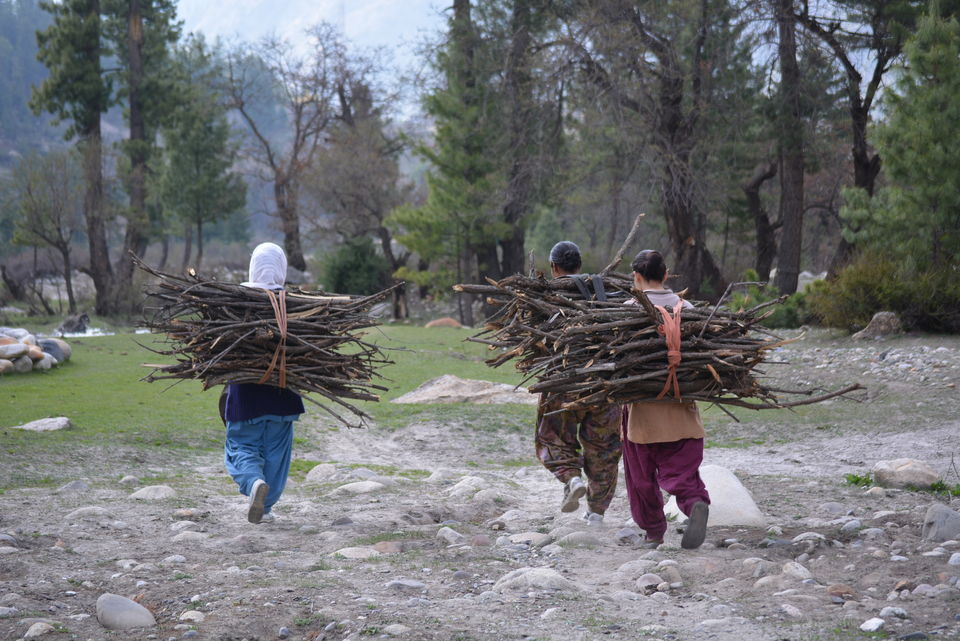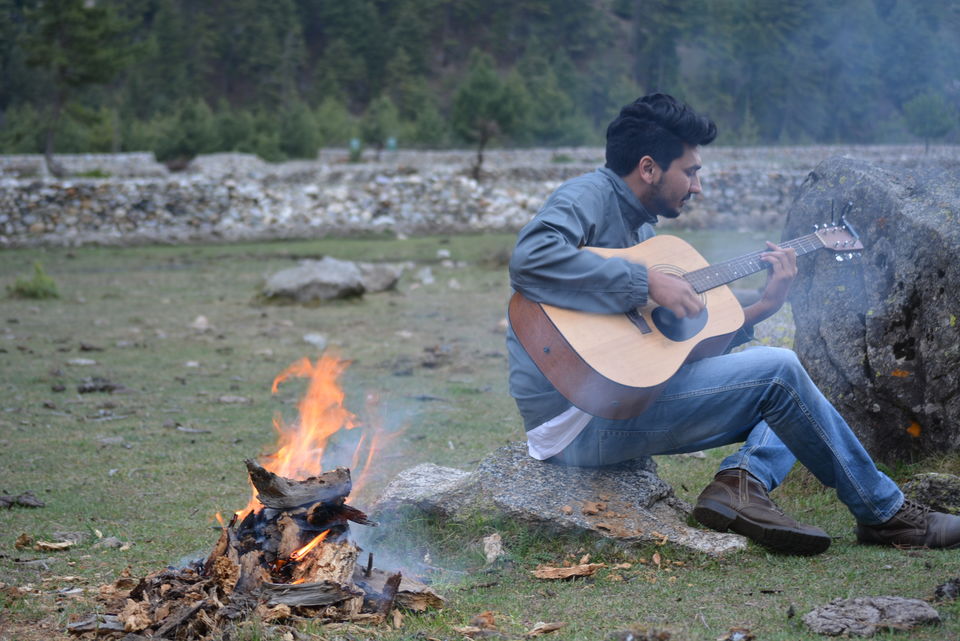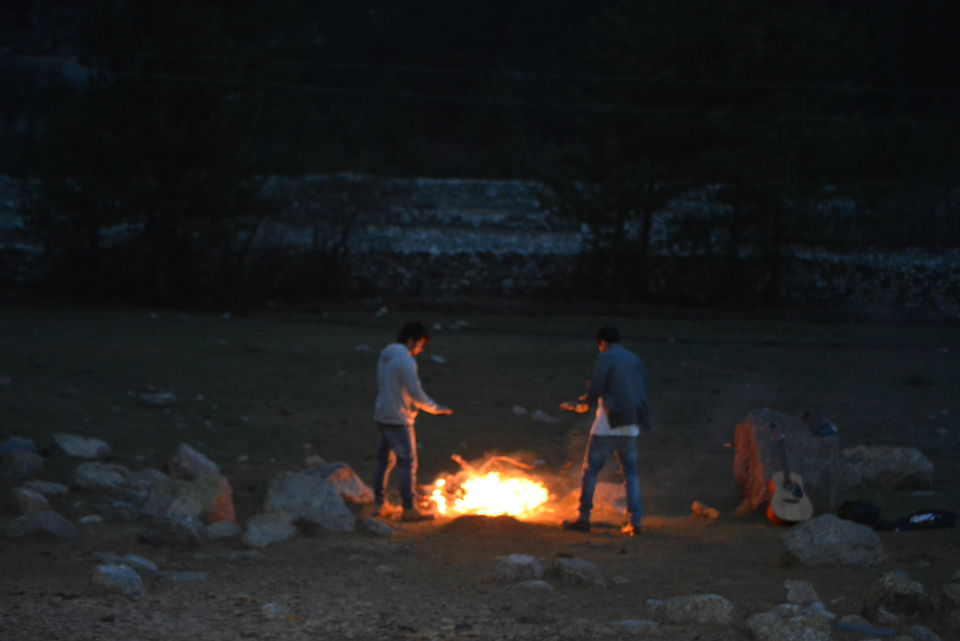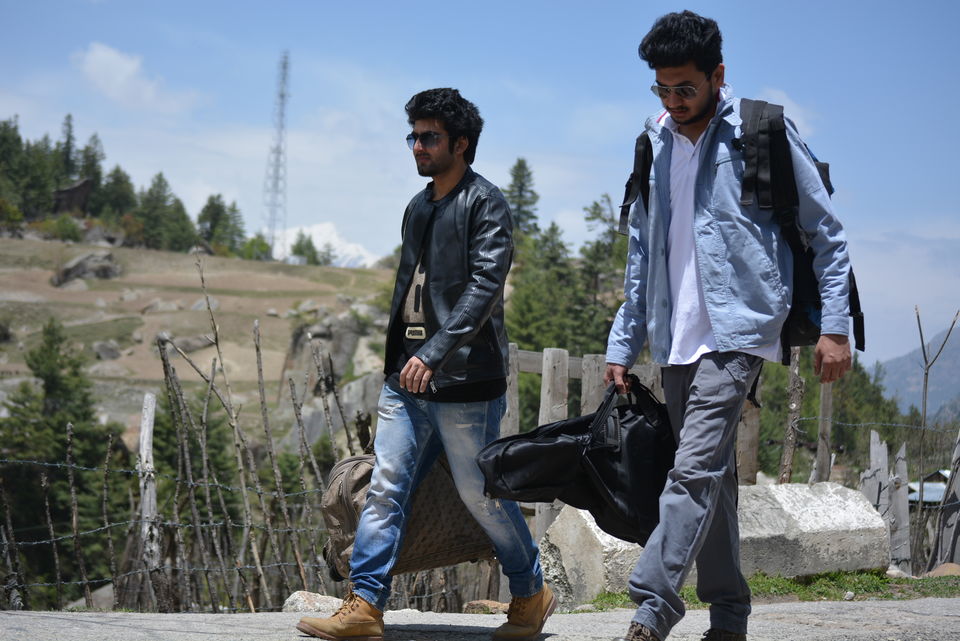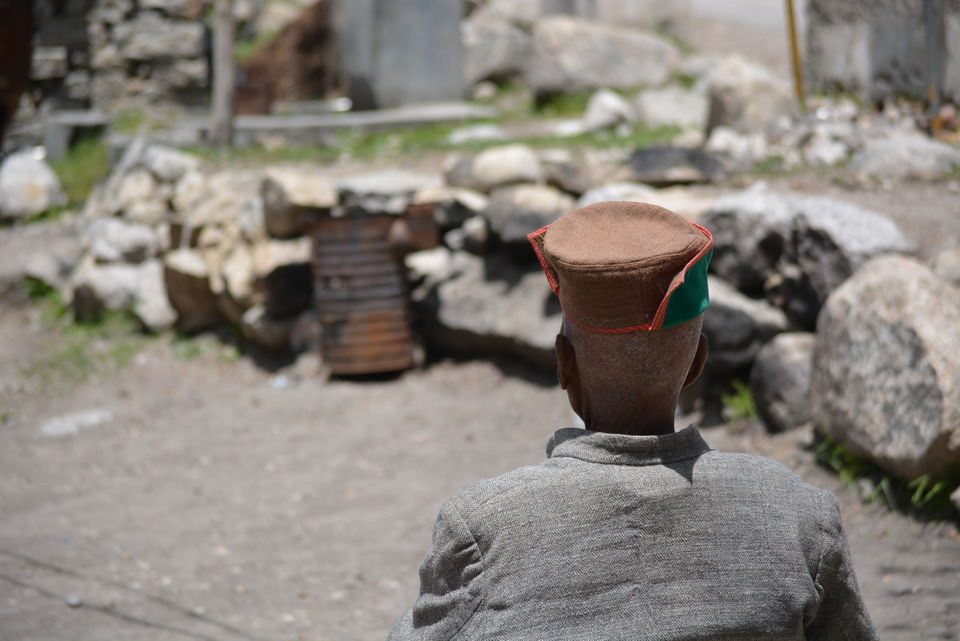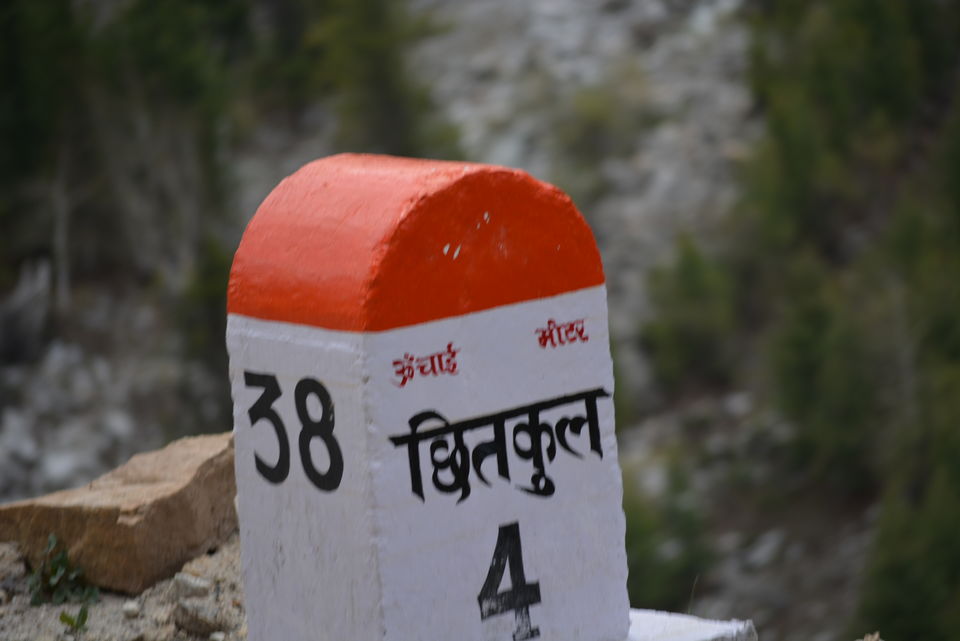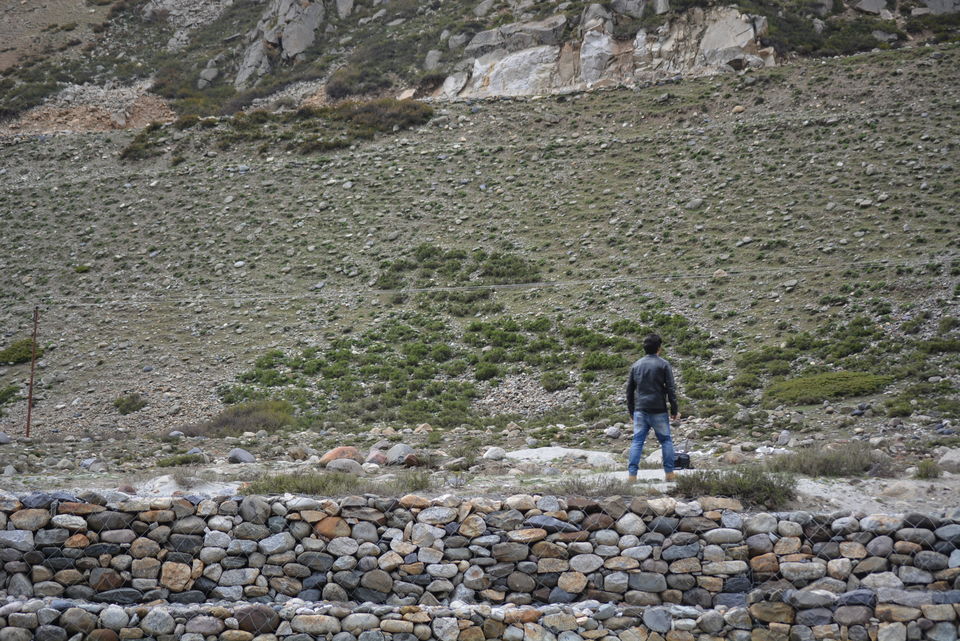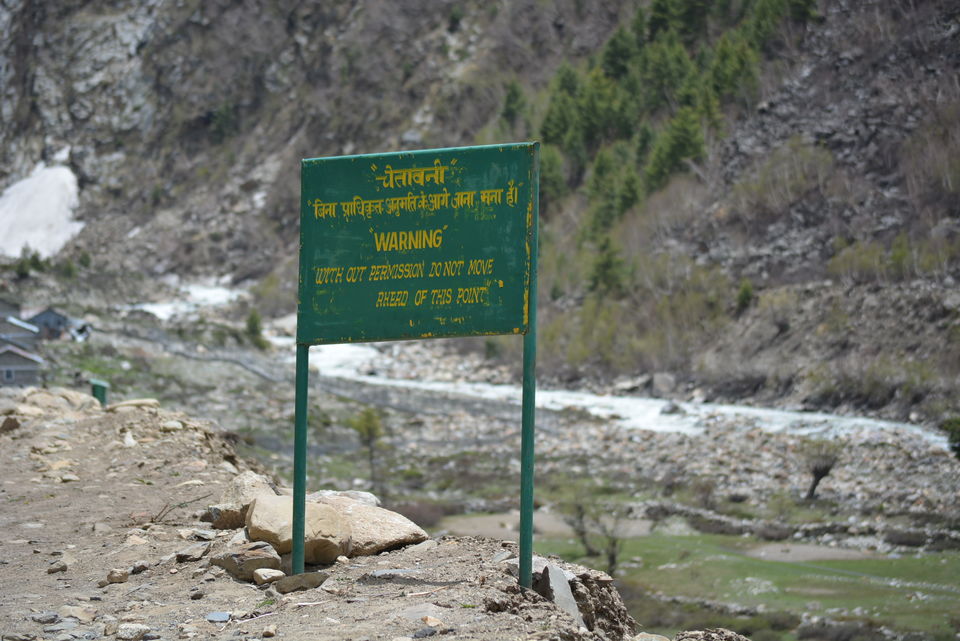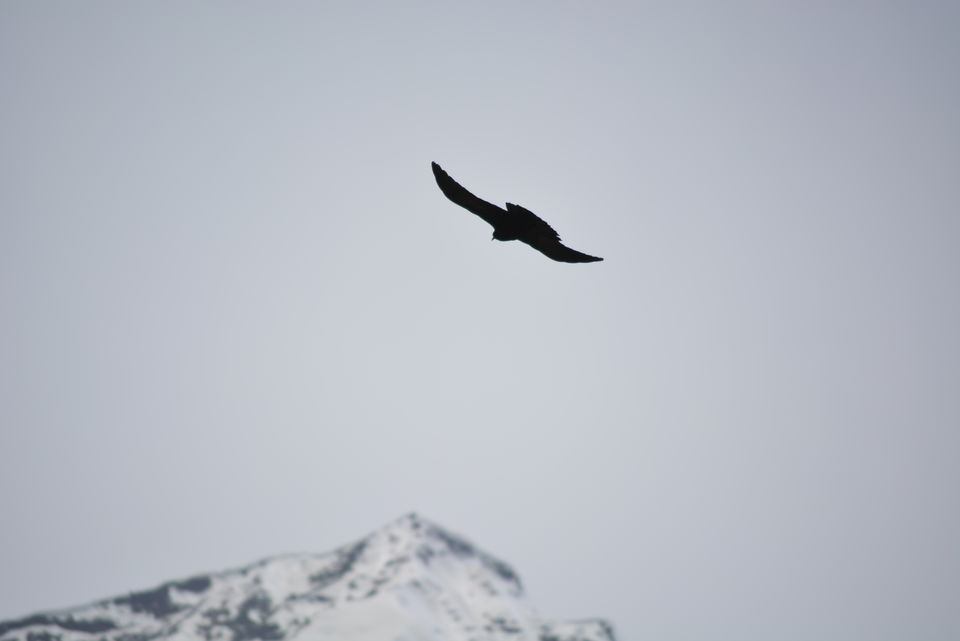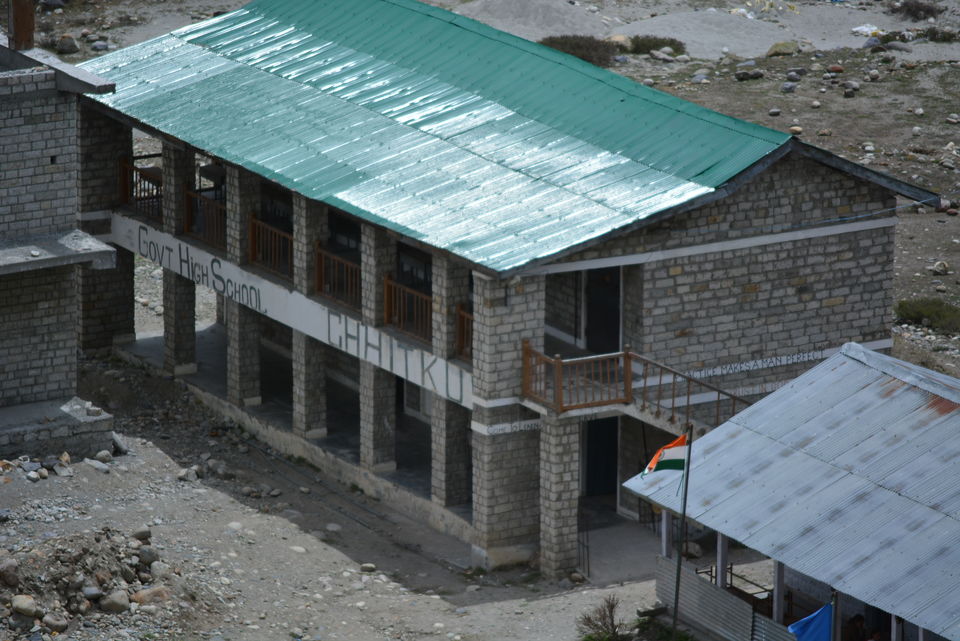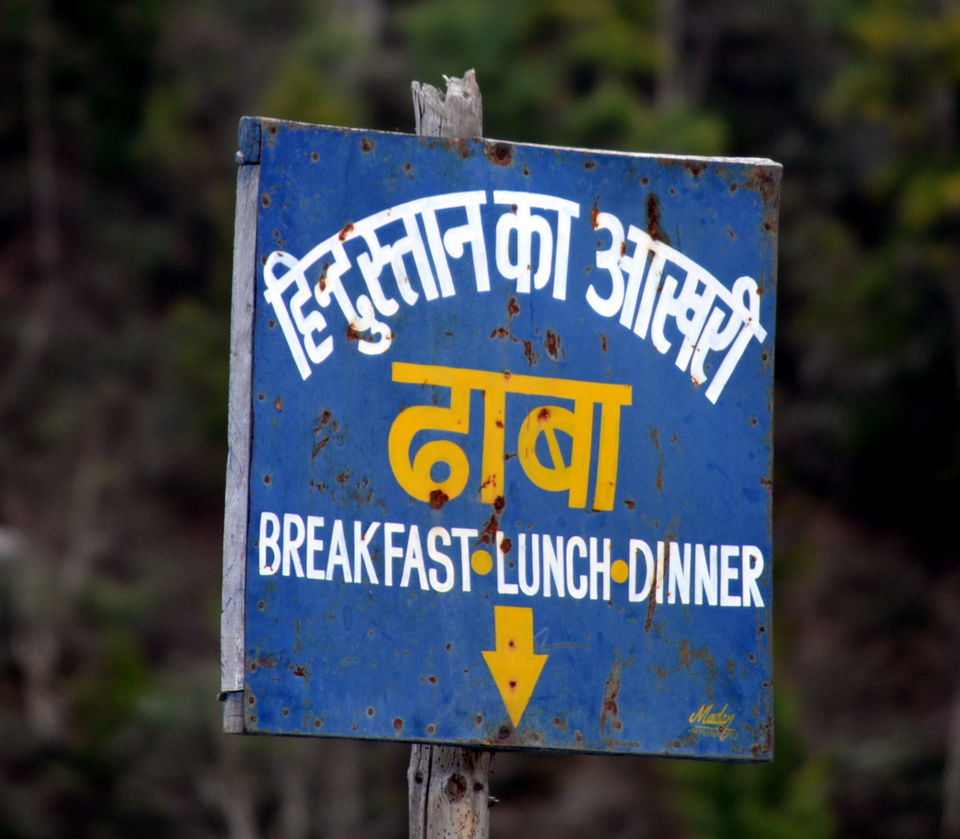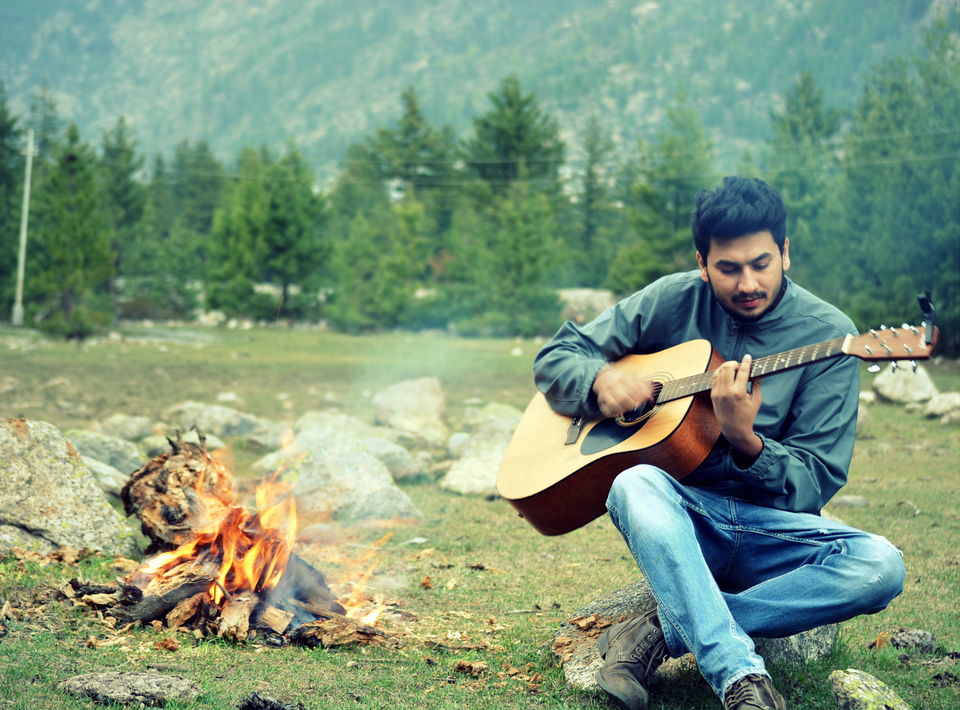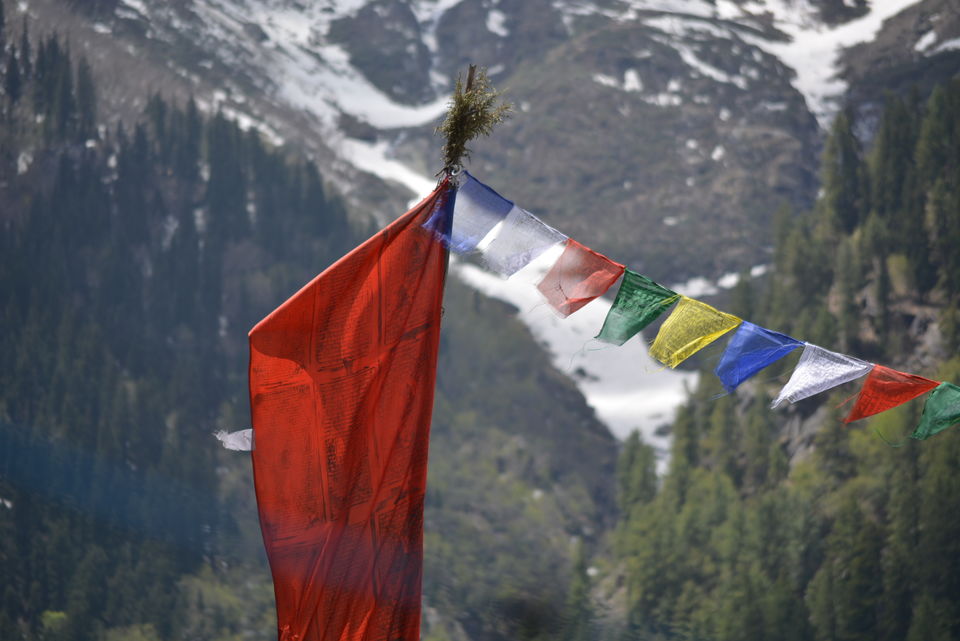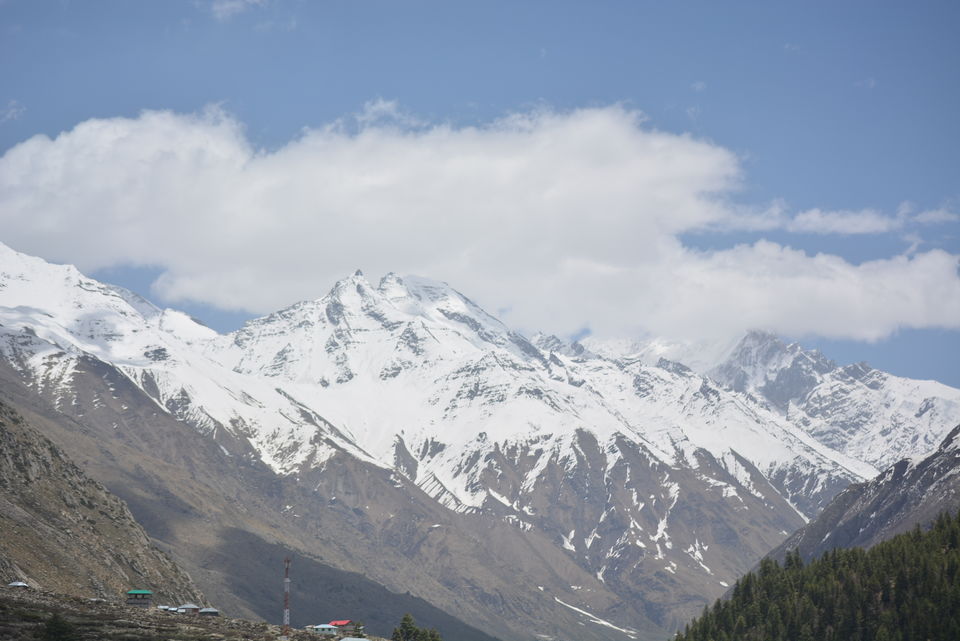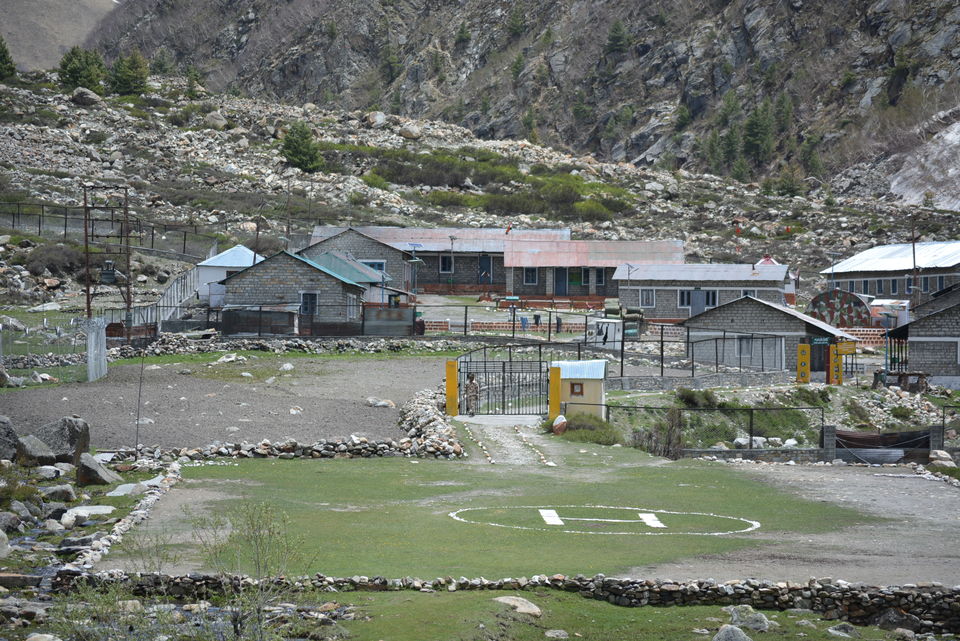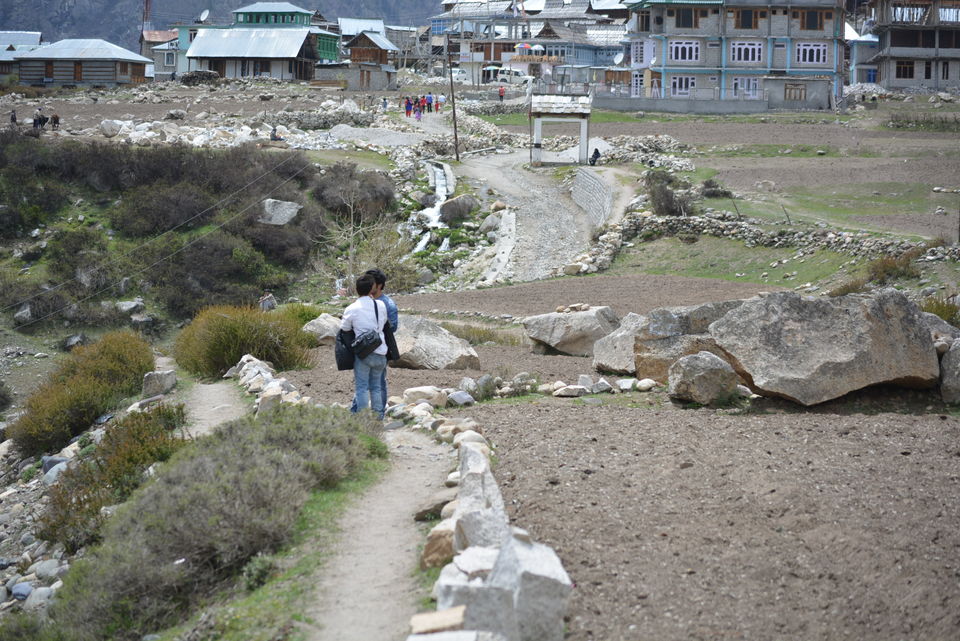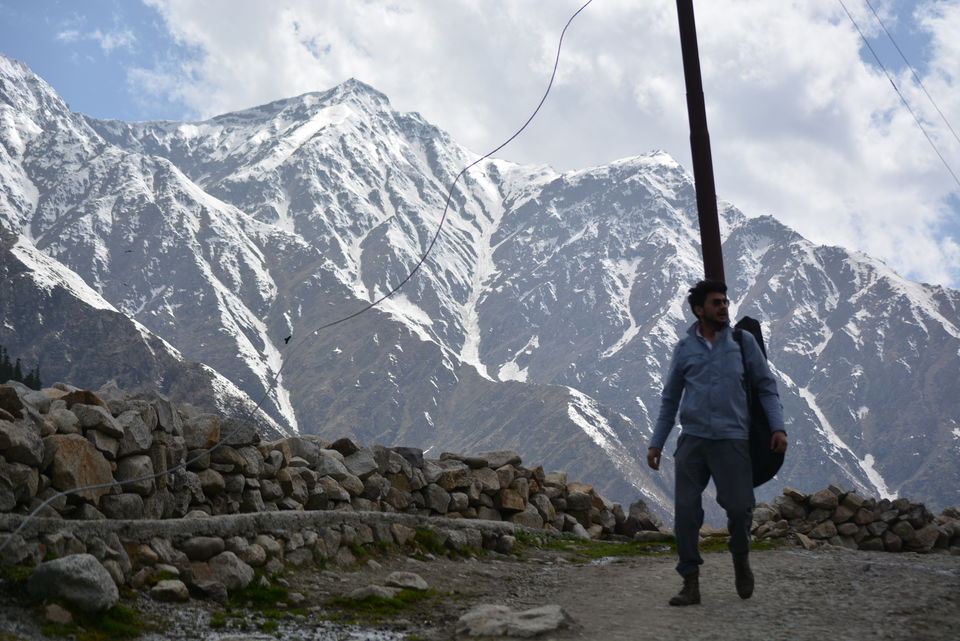 Day 1: 15th May
11PM: Boarded the bus from Kashmeeri Gate Delhi to Shimla (A Volvo can be easily available)
Day 2: 16th May
9AM: Reached Shimla, had breakfast and took a bus to Reckong Peo (ordinary Himachal Roadways bus which played Kumar Sanu songs in the entire journey) 
10PM: Reached Reckong Peo and found a room to sleep. (Below is the map that describes the way from Shimla to Reckong Peo via Rampur)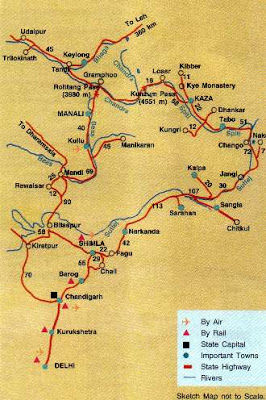 Day 3: 17th May
10AM: had a walk around the town. Ate breakfast @The Little Chef (best in town)
1PM: Boarded a bus to Rakcham Village (via Sangla)
4PM: Reached Rakcham, stayed in Hotel Rupin View (Best in town)
5PM: After having lunch, took a stroll around the village. Full of serenity.
8PM: Collected wood splinters and lighted a fire somehow to rest a while. Had to rush back as it soon started raining. Weather was 10 degrees C
10PM: had dinner and slept 
Day 4: 18th May
10AM: after checking out from Rupin View in Rakcham, I got a lift in a van going to Chitkul.
1130AM: Reached Chitkul; had amazing Alu Parantha and found a cheap stay. Whole day spent walking around the village.
Day 5: 19th May
10Am: Started towards the last point of India (till military check-post). ITB (Indo-Tibet Border) Check-post is 3kms walk far from the village. 
3:30PM: Boarded the bus to Chandigarh from Chitkul Bus Stand (runs daily at 3:30 PM)
Day 6: 20th May
7AM: Reached Chandigarh.