If you have a long weekend coming and you are just dying to get out of the maddening city life of Delhi, away from work - Bir Billing will definitely surprise you with its unexplored aura. Though while writing this note, I sincerely wish this place to remain as pristine as it is now; I also can't wait to share my experience and let people know how a small village can become your next travel destination. You have enough reasons to come to this place- world best momos, welcoming locals, a friendly Tibetan colony filled with smiling faces, amazing sunsets, picturesque view, and the best reason - PARAGLIDE. Yes! Bir-Billing in the Dauladhar mountain range is known as one of the finest aero sports sites in the world! I hope now you are interested to read further...
HOW TO GET THERE
Book the state-run buses through any online bus portal. You have to get off at Baijnath Bus Stop ( next to the beautiful Baijnath Temple). Once you reach Baijnath, you need to take a cab to get to the Bir Tibetan Colony. My personal advice - do not consider staying anywhere else other than the colony. It will take you INR 250 to rent a cab one way and reach the colony in another 15 min. The colony is almost 22 km ahead of Baijnath. The ride is so refreshing after the long bus ride. You can feel the freshness in the air, hear the early morning birds chirping and enjoy the sunshine
Where to stay - CHOKLING GUESTHOUSE, BIR TIBETAN COLONY
You wake up to the sound of birds and flowing water; walk out of the room to see the beautiful monastery and the lush greenery pleasing your eyes; go downstairs to see the ever-smiling caretakers greet you, and busy cleaning the entire place singing old Bollywood songs! It was the best decision to book my nights at this place. A little info for you - It costed me INR 1000 per night, but it depends on the season. The guesthouse is next to the beautiful Chokling Monastery. Also, they have a restaurant that serves amazing food too. Please do order Mutton Momos. They are yum. I can vouch on any drink they have on the menu. I had ginger lemon honey tea, cold coffee, chicken soup, miso soup ( this was a bit tangy for my taste buds though), ginger tulsi honey tea and everything was served fresh and piping hot. A meal of chowmien, chicken manchurian, pancakes and soup would hardly cost you more than INR 400. The guesthouse shuts at 10 pm in the night, not that any place else is open beyond that time in this colony. The location is very convenient and good. You just have to walk down a few metres to the main colony road.
CHOKLING MONASTERY
Morning walk to this place, right after checking in and freshening up to explore the town. Few metres ahead of the Guesthouse. This Monastery houses almost 134 monks, a school for lower grade and a beautiful view ahead.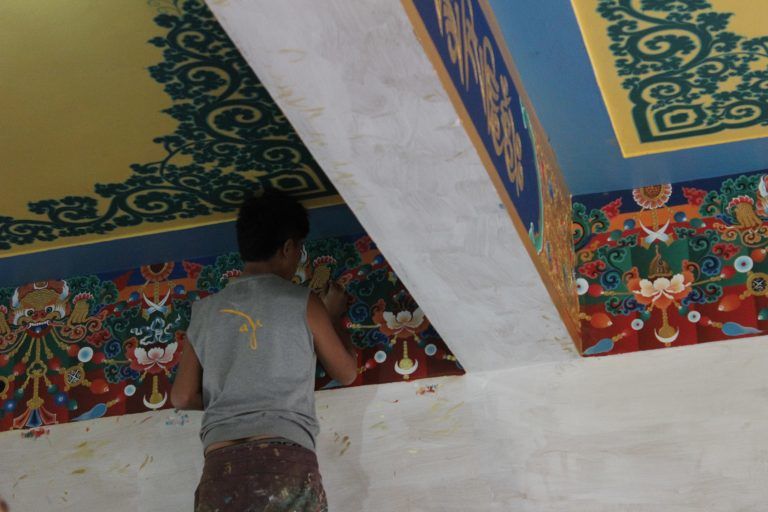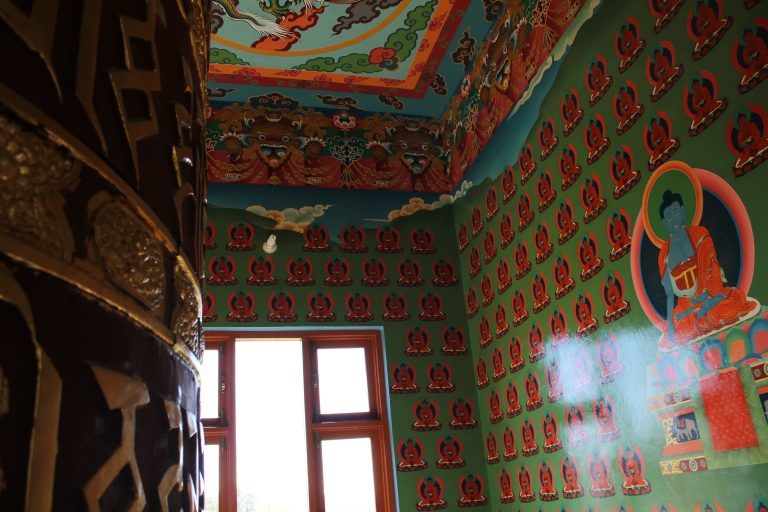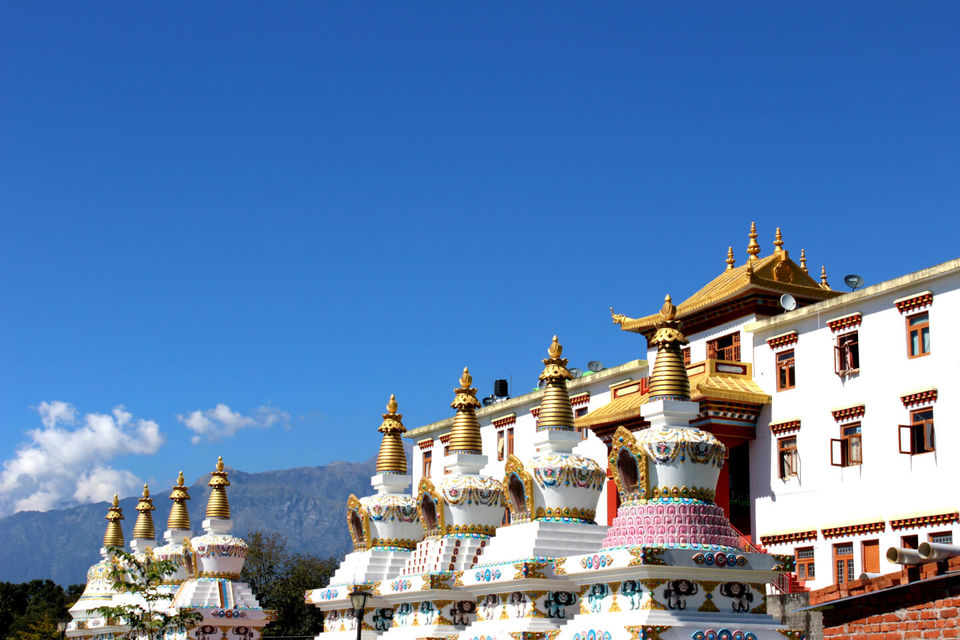 GARDEN CAFE AND THE CUTE TIBETAN SHOP
Pebbled ground, books around, tree shade and freshly prepared food. A very good pitstop to relax and read a book or two. Do try - the french toast and the omelettes and the fries . Also, the fresh lime soda and the cold coffee was extremely good too. High on value for money. It also houses a cute tibetan shop where you can take back some nice souvenirs. You might also encounter the owner's pug - his name is jaadu.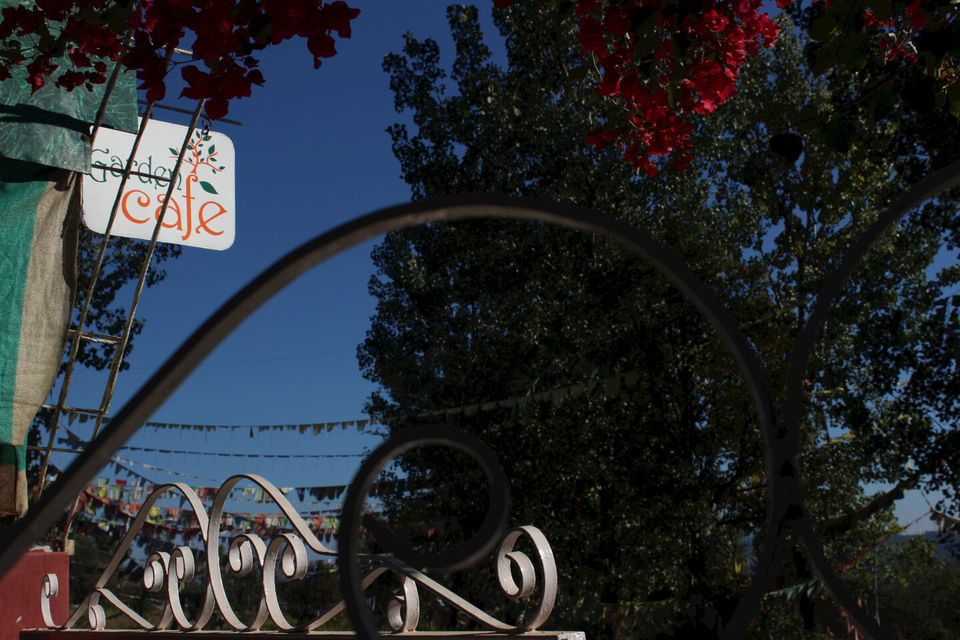 IT'S ALL ABOUT LIVING LIFE ON THE EDGE HERE!
Come to Bir Billing and experience that adrenaline rush. I had the privilege of witnessing the most beautiful sunset of my life.Right above the sun, or so it felt.You can either reach the colony and go to any of the tour and travels companies or simply book online in advance. These guys will take you till the Billing Valley, which is 14km ahead of the colony. The glide starts at the top of the valley and you fly down to the landing point, from where the colony is just about a km far. Here are some of the few glimpses of what you can experience.
EMAHO BIR BISTRO
If I am talking about the colony, I have to have to mention Emaho here. Run by this very kind monk- Amit Negi, this cafe was my fav. I had breakfast and lunch and God knows many other meals here. Please do try the Shebaklep. A very nice Tibetan mutton snack. Won my heart.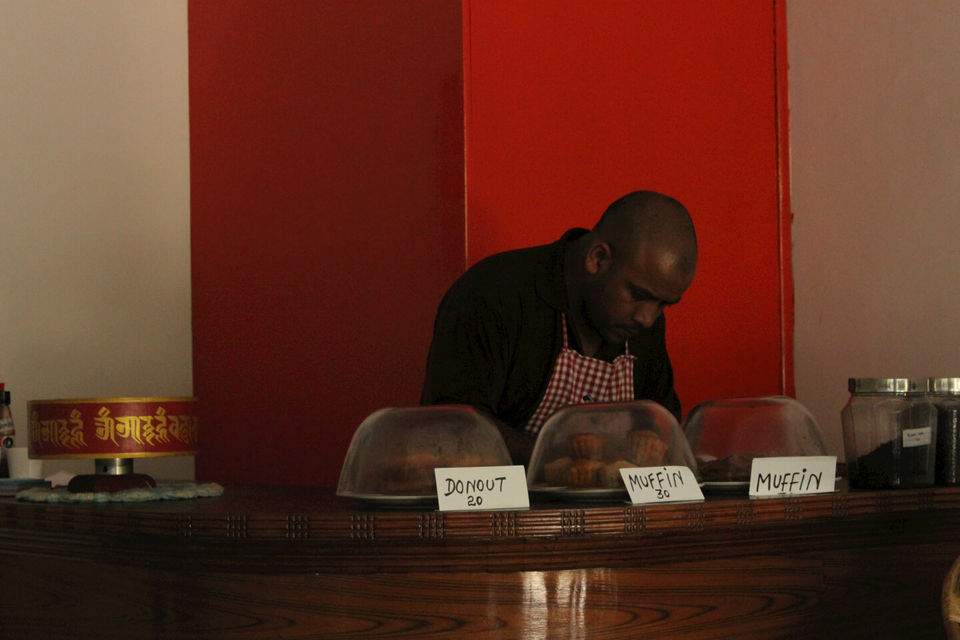 JOY CAFE
I don't want to come across as a food traveller but then I can't resist not putting up the best eating places at Bir. This one is about Joy Cafe. A cute little joint, in the main market area near the chowk, snuggled in a quiet corner on the first floor. Please do not hesitate to order momos here, they are juicy..yummy and simply world best.
TWO THINGS YOU CAN'T MISS OUT WHEN IN BIR
One is definitely the Paragliding. The other is Sanju Babas Champi. This man has magical fingers. His place is a small dwelling, so keep your eyes open while walking around. His customers call him to Russia and make him stay there for days to give his awesome massage - he will recite his tales surely!
THE DEER PARK
A very prominent institution in the Bir Tibetan Colony is the Deer Park. The Deer Park Institute is a 'centre for the study of classical Indian wisdom traditions' established by Dzongsar Khyentse Rinpoche in March 2006 under the patronage of the Dalai Lama. It's where I met some very humble people who were carrying out a project to show how we can reuse waste plastic materials. It was so much fun to hang out with the bunch. I learned from them that you can volunteer for some really interesting projects that keep happening at this place or even come and teach some skill to the locals. If this excites you , you can explore the website here- http://www.deerpark.in/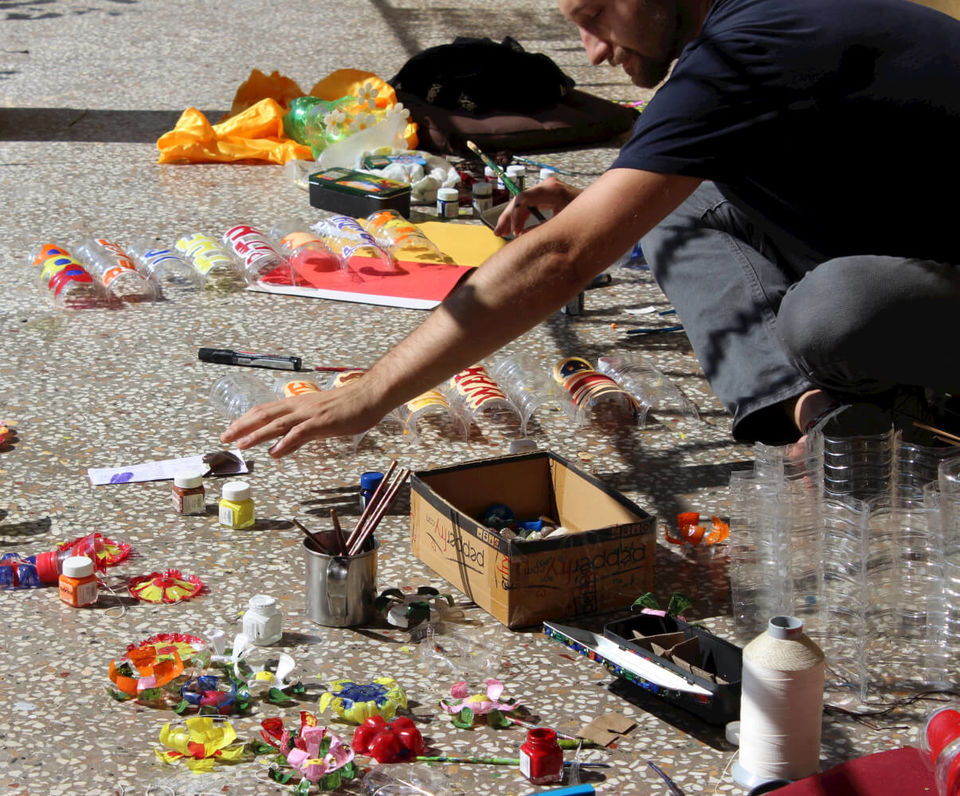 MAJESTIC MONASTERIES
Early morning tip - step out of your bed and take a refreshing stroll. You take any road, and it does not fail to mesmerize you. People are going to do their work and children are off to school and you just keep walking to discover some really amazing view. There are tea gardens all around. Upper Bir is 2 km ahead, so that is also a great path to take. On my way to Upper Bir, I visited a very beautiful monastery. Witnessed around 30 monks happily praying in a room. It is so enchanting to be a part of their prayer ceremony. You should try to attend one for sure.Walked uphill till this point which had a very nice sitting area next to the Ashram in Bir Upper. While coming down, it was fun to take a free tractor ride. People are so generous and welcoming here.