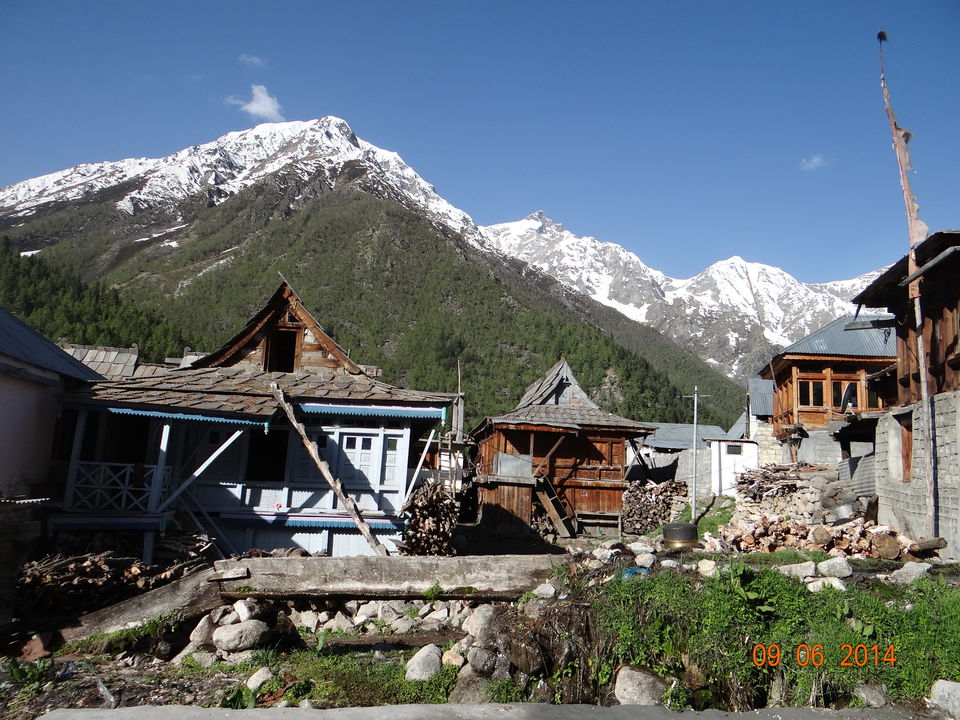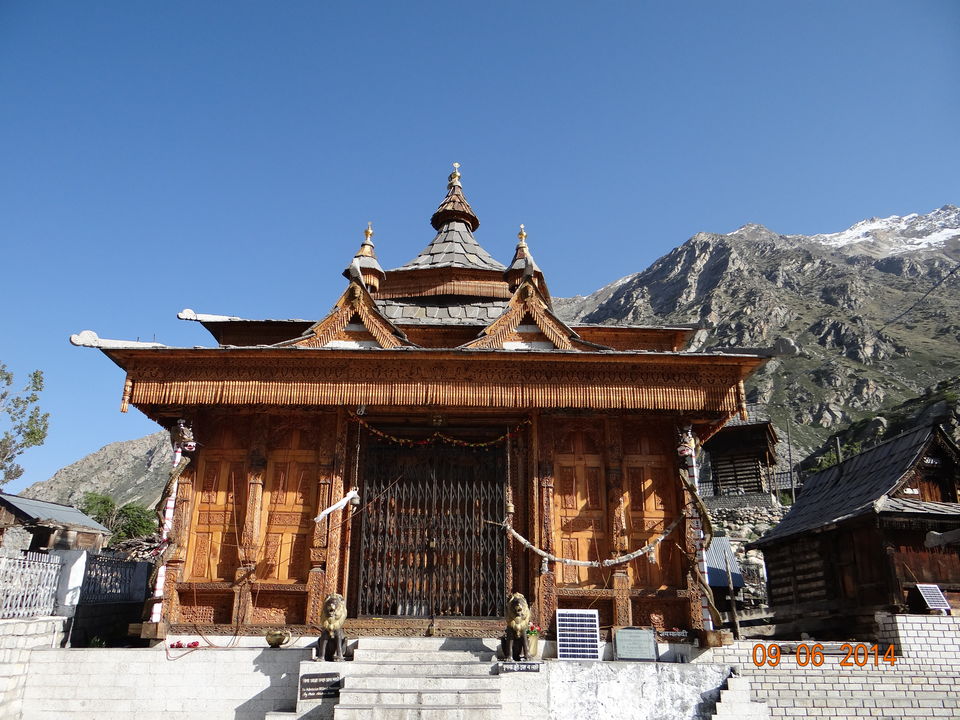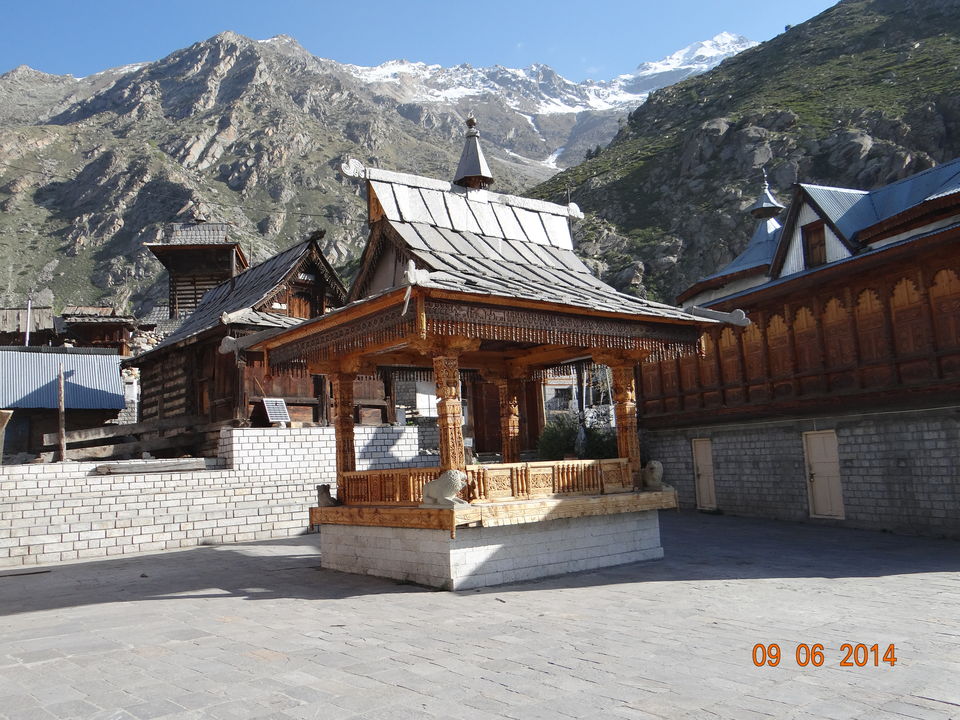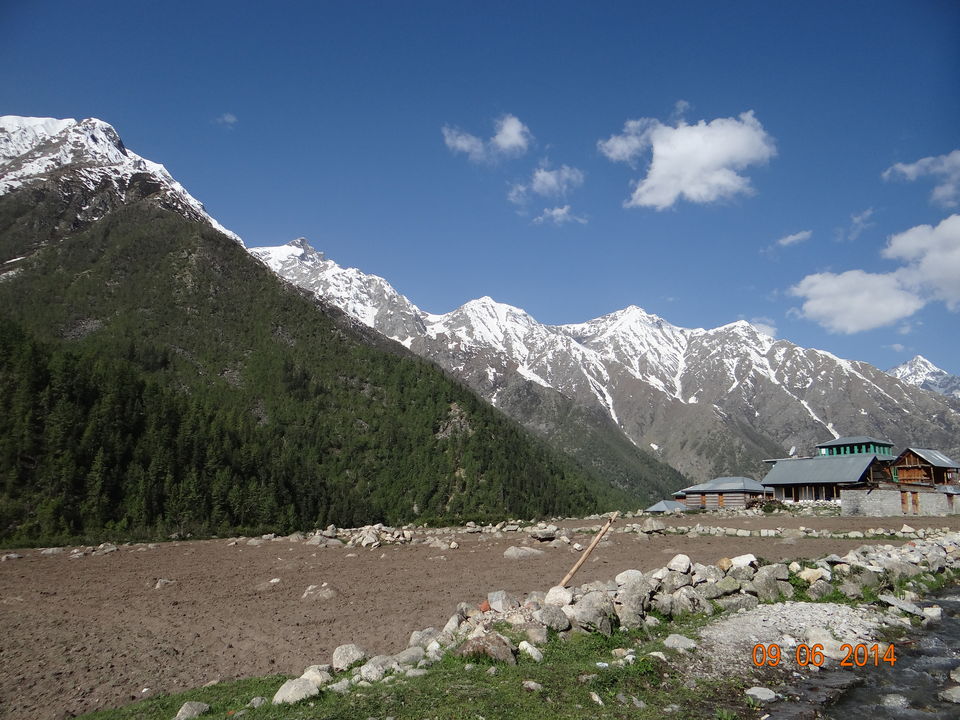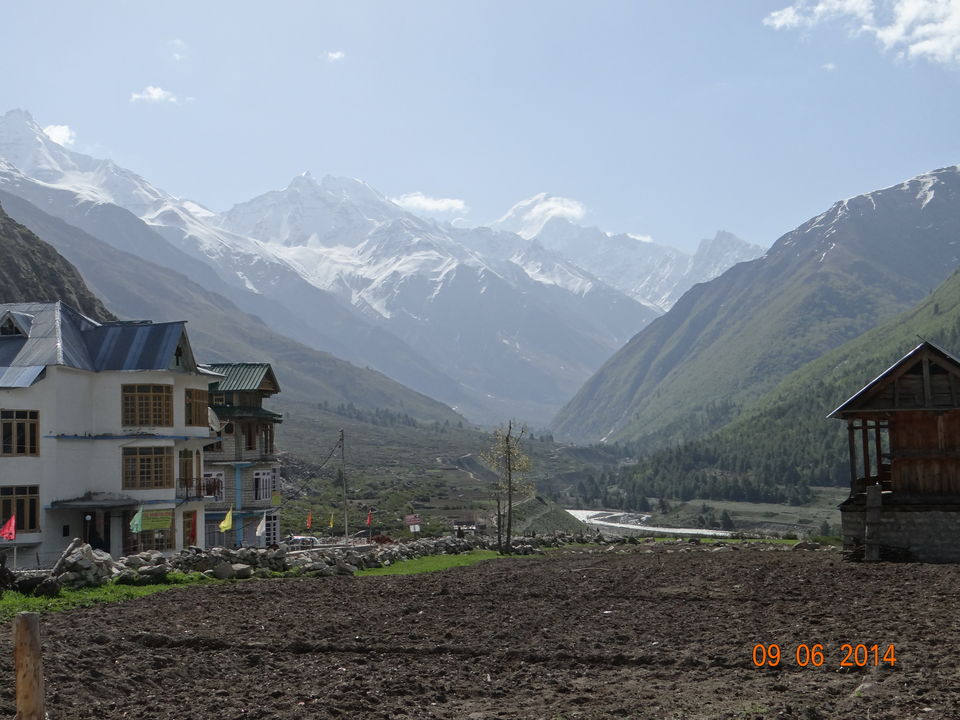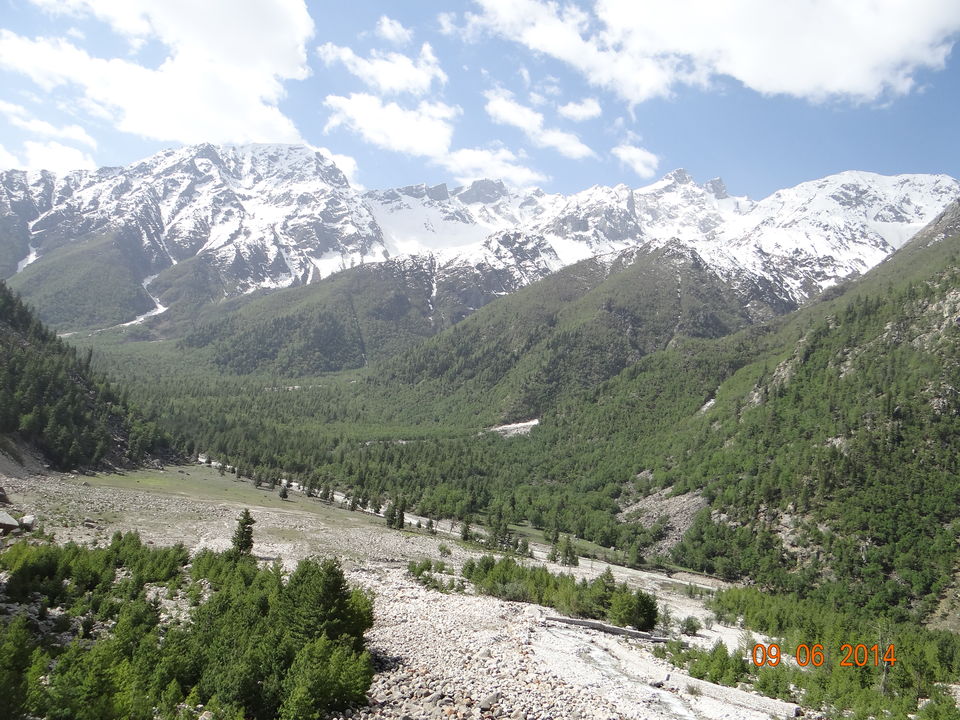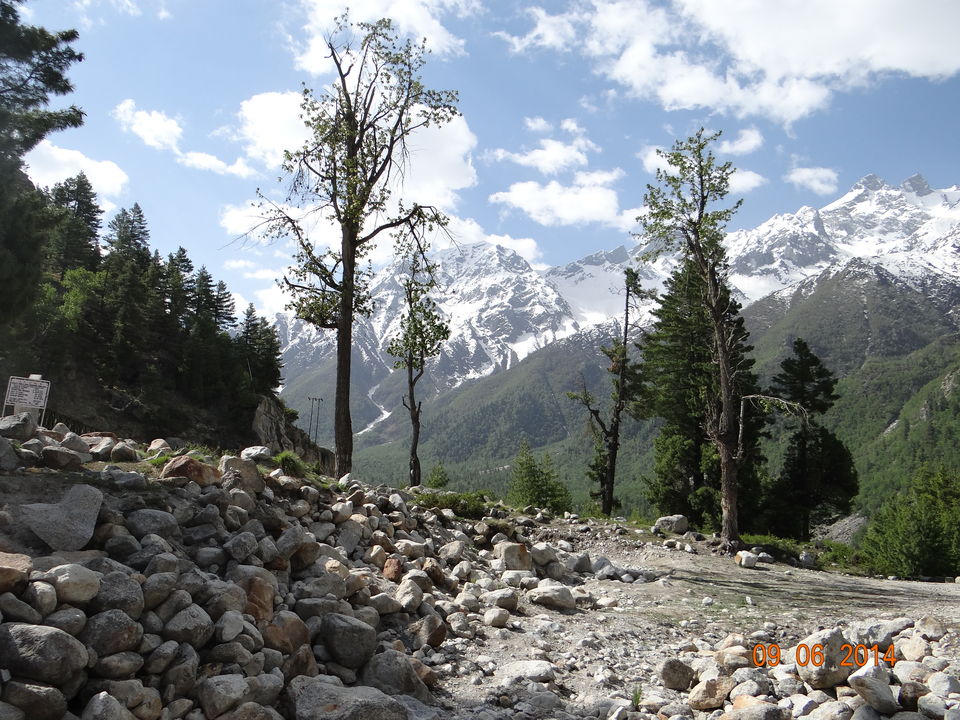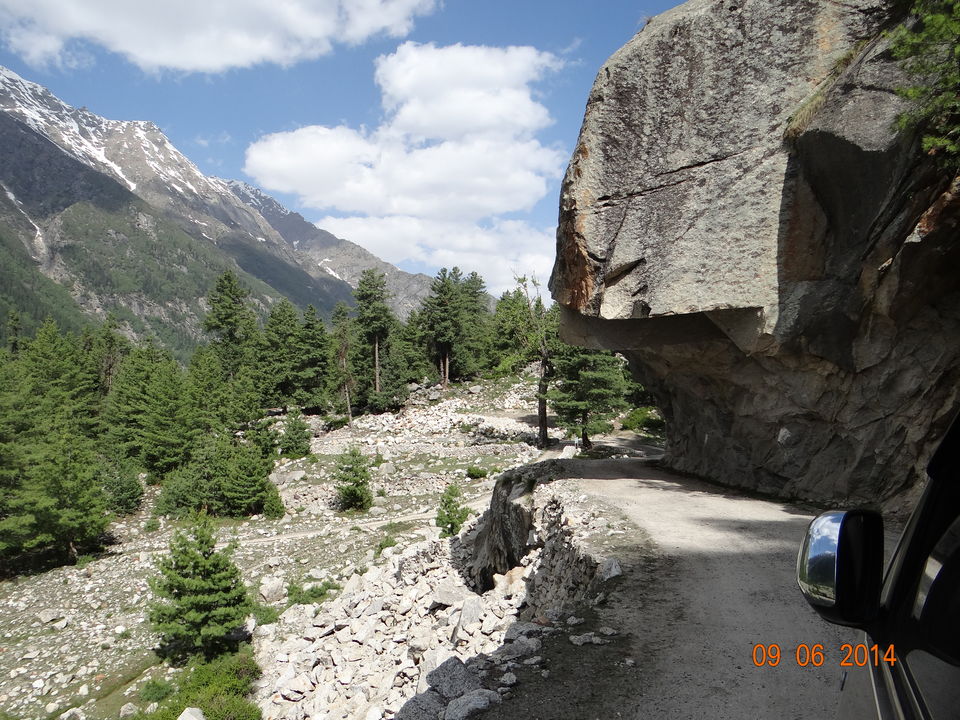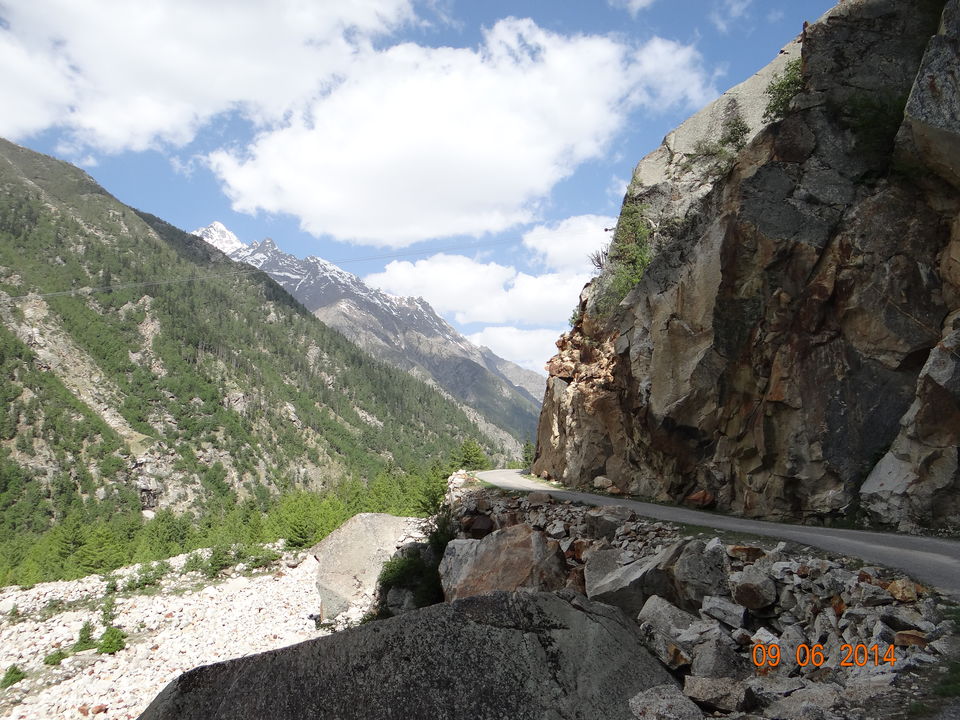 Chitkul.. the last village of Indo-Tibet Border!
When I went to Kinnaur I was in double mind, whether to visit Chitkul or not, as I was running short of time. But skipping a chance to visit remote village seemed a very difficult option, so I went ahead with reduced time.
We planned to start early (5.30 AM) in the morning and did I tell you, that here the sun is in full glaze by 6.00AM. A very lean (just manageable for four wheelers) road connects Chitkul with rest of the world. It offers some breathtaking views of lush green Sangla Valley, some landscapes starring melting glaciers, sharp blue sky with beautiful formations of white clouds. I was lost in the scenery all-around, little did I know, destination ahead, will make me forget every other landscape I have witnessed!!
The moment we crossed that last bend of road, we stepped into a dream world leaving our chaotic lives far behind.  The snow covered speechless white mountains on one side creating an effect as if you have reached end of the world, green mountains one the other side signifying the life in this serene place, river Baspa flowing nearby, the green farming fields at the center of those huge mountain and a small village amidst of this heavenly beauty is Chitkul.
There is a Buddhist temple at village has beautiful and intricate exteriors (couldn't go inside as it was closed). It is the last point of Kinner Kailash Parikrama as you can hike from here-on.
It's a small village with total population of 860, having steep & narrow paths leading inside the village. As we went inside, we got a chance to witness the lifestyle of the villagers. They had a water mill to grind the grains which the operated by the fast current of the small tributary of river. Wooden houses having lot of storage space for winters when village gets disconnected from Sangla.
The actual border is 90 kms from here, but civilians can't go there without special permissions. One of the villager told us that there is a route through the hills which leads to Rishikesh. If he was to be believed, he can reach their earlier on foot than we can by car.
I spent time by the river side just looking at the huge snow covered mountain in front of me, thinking particularly nothing and imagining that Sun-rise would have been a real experience here. Suddenly, Rahul called me from behind, informing that we have to go.
I made a promise to myself to return soon as we left for Rakcham!! 
Tips: Very few homestays/ basic rooms are available here for stay. Stay here is recommended only if you just wanna relax and admire the beauty and vastness of nature. You won't find any viewpoints/ things to do, unlike regular hill stations, though village in-itself (with its surroundings) is a treat to eyes.