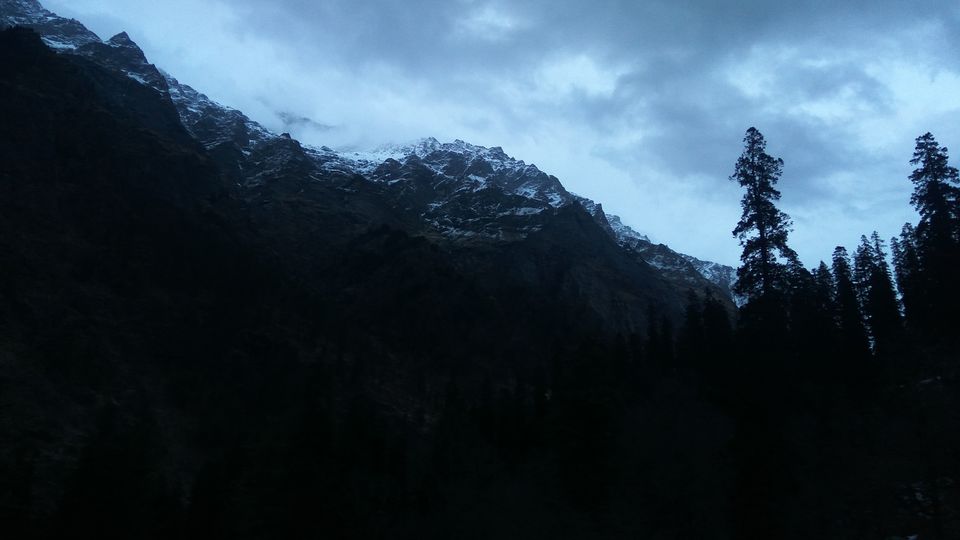 After spending couple of hours at Tosh and taking a quick round of the village we started on our way back to Barshaini, the base point of our trek.
Barshaini is a last town you will find on your way so take all your necessary supplies from there especially from the last wine shop in mountains.
Walk upto the bridge from the bus stand and ask anyone over their about the Kheerganga trek, the locals will be happy to show you the way.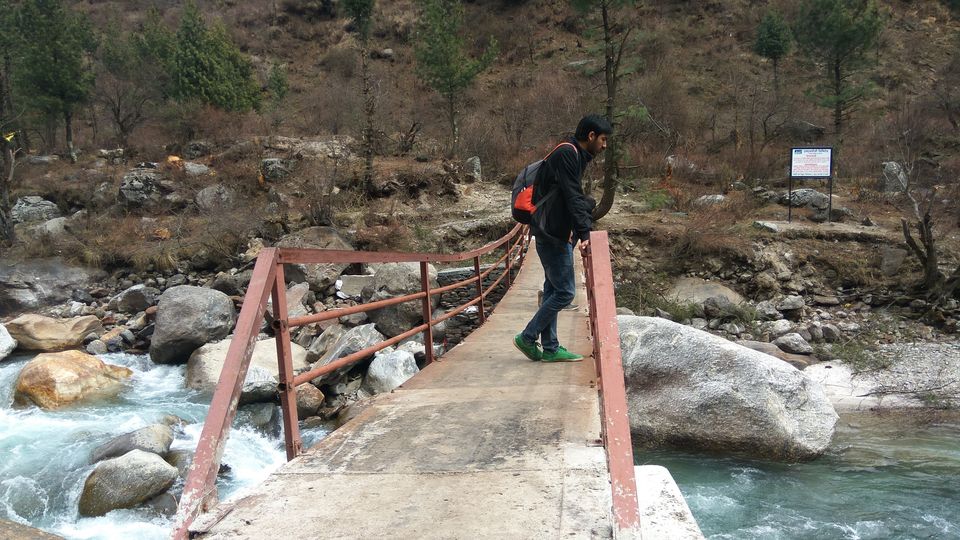 There is a alternative route too to trek kheerganga which is on the right side of the parvati river and it takes you to the Kalga. From Kalga there is a different trek route to go to Kheerganga, although it joins the main route halfway on the trek. This route passes through dense forests and it is quite possible for people to lose their way on this trekking path to Kheerganga.
Whichever path you choose, the beginning of the trek is a gentle climb. The first stop of the trek is the Nakthan village.
Nakthan village is a traditional Himachali village with small wood and stone homes and also has a few cafés for travellers and trekkers.
After crossing the village, comes the second big stop of the trail, Rudranag Temple, is only a short walk away. A serene waterfall is very close to the temple and one can fill water bottles from there.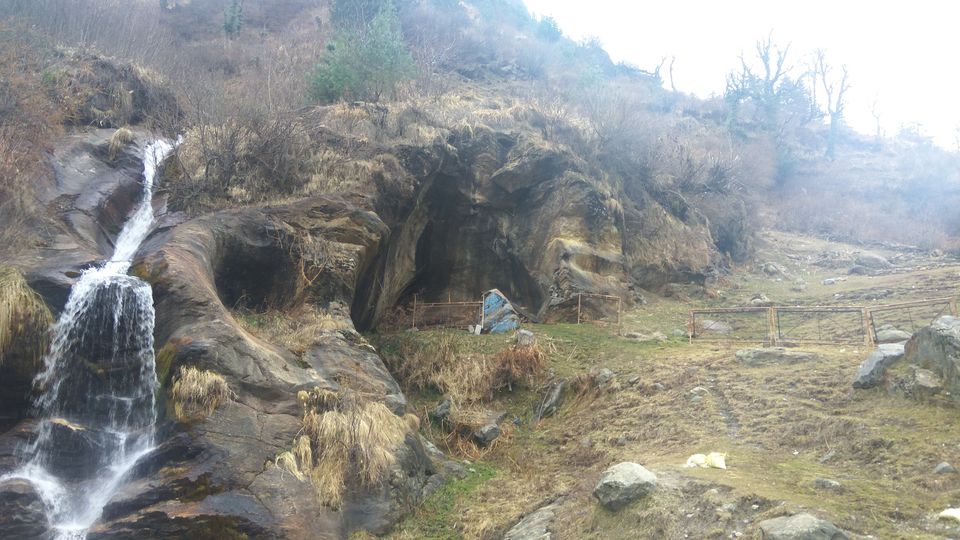 After a half n hour walk from Rudranag Temple, you will reach a bridge where the other route from kalga joins and an uphill climb begins. The trail takes you through lush farms, small hills and villages along the Parvati River.
There are a number of shortcuts on the entire trek and im sure those are not for light hearted people and give you a tough time raising up your adrenaline rush. Although it is advised not to take those shortcuts.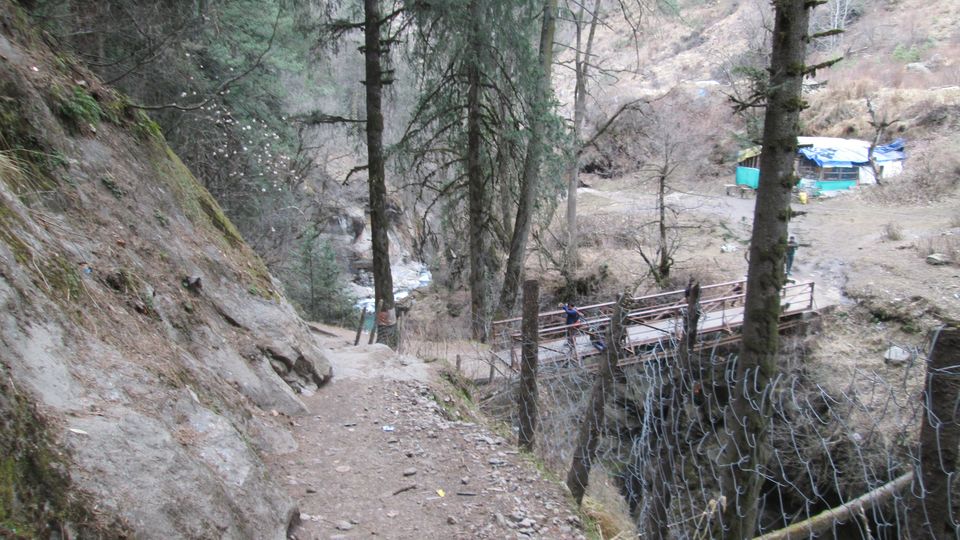 Around halfway of our trek we came a beautiful waterfall with pure and clean water. It is recommended to fill your water bottles here instead of buying new ones and contributing to garbage.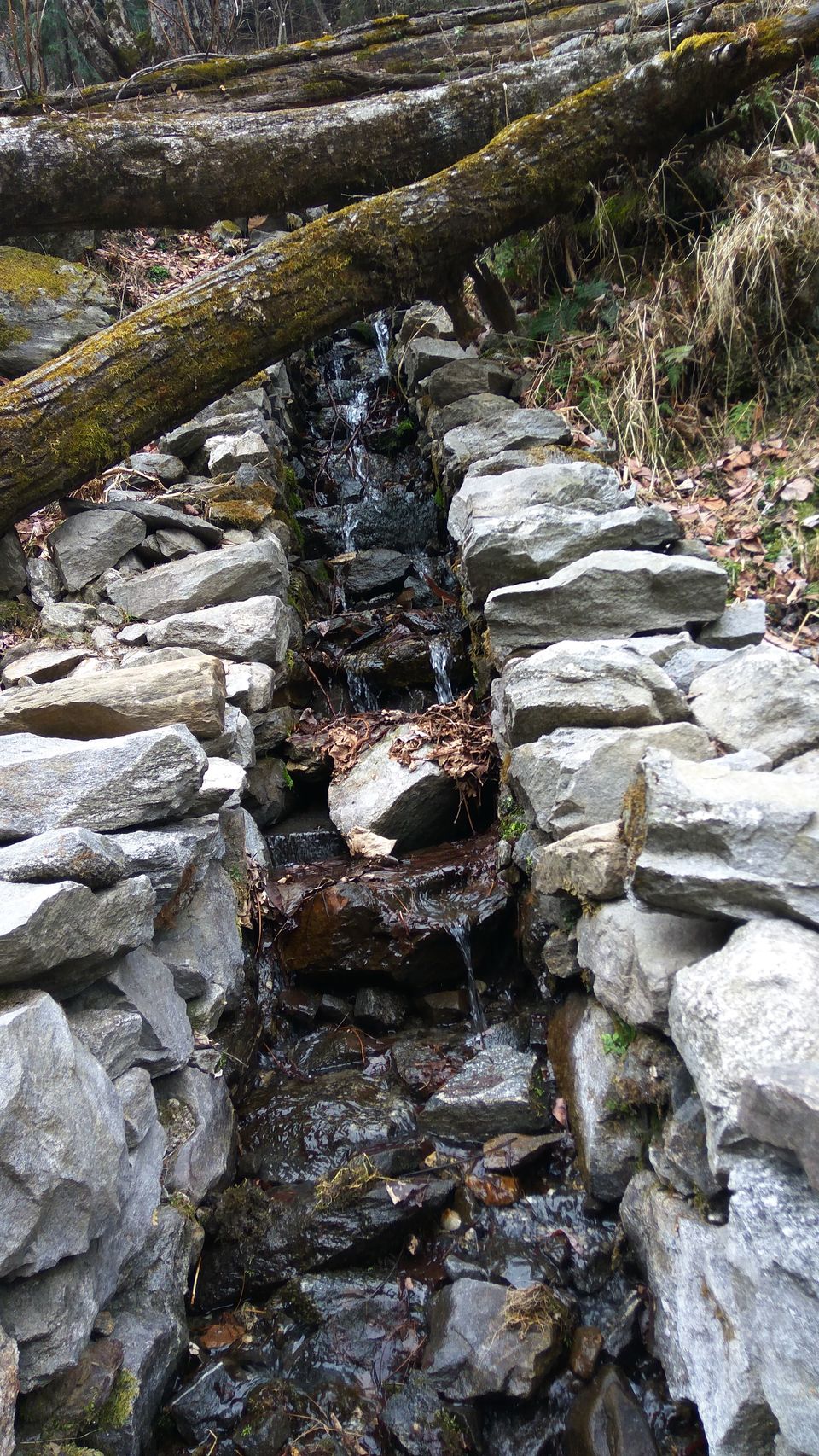 The trail becomes a little difficult after the waterfall; a uphill climb begins which can be testing for first time trekkers. Remember to keep a lot of water with you and not empty it before you reach Kheerganga.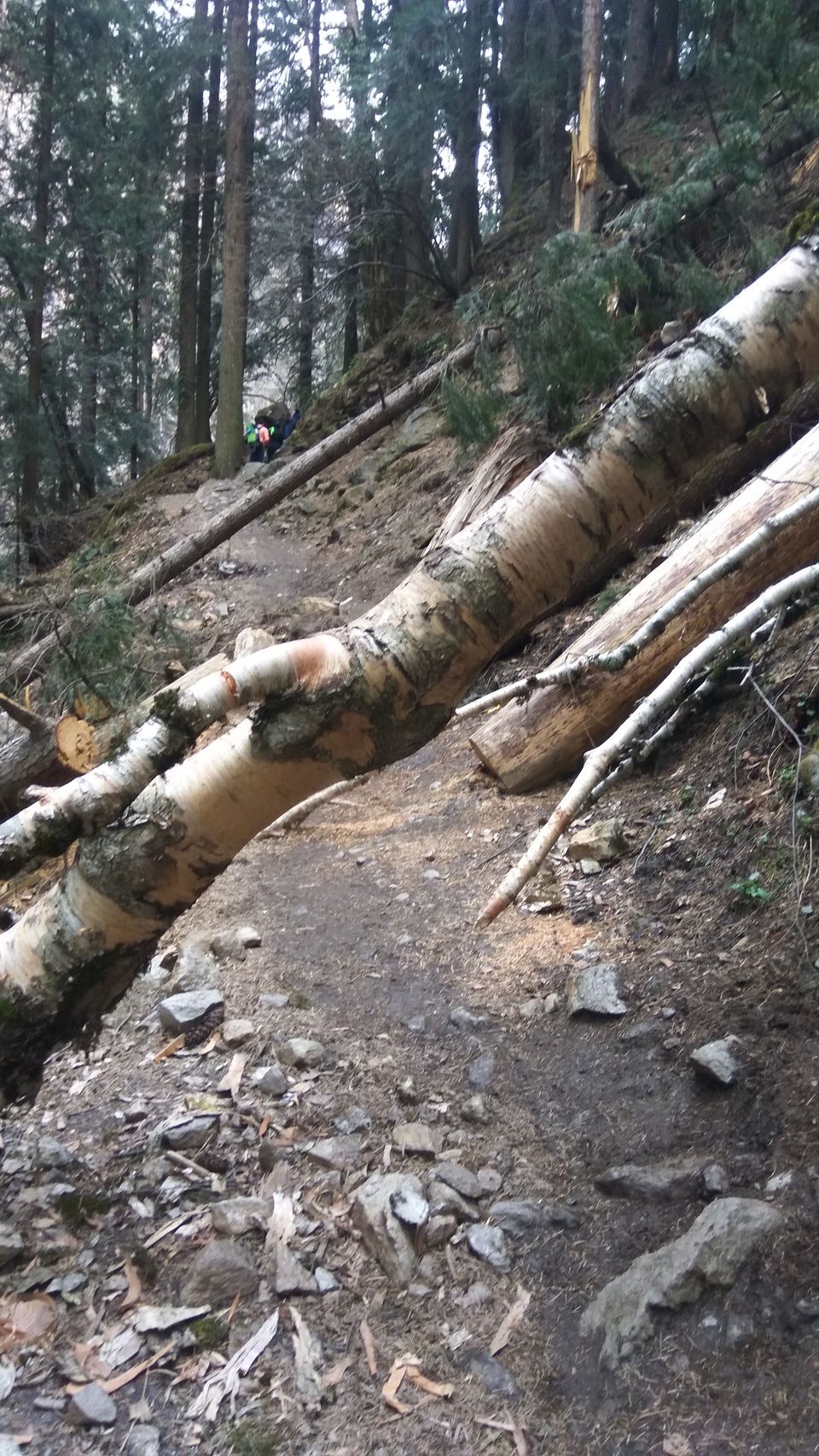 After walking and climbing continuously for past 4-5 hours you will very soon see the yellow and blue tarpaulin covered huts which will be your final destination.
Due to its growing craze among travellers Kheerganga has become a very popular destination for young adventurers during the summer months.
There are around 10-15 huts varying in size offering staying facilities in Kheerganga.
You can easily find a tent for 2 persons at around INR 400 per tent and also common sleeping space is also available with a bed and blanket at INR 100-150 per person.
And forget it if you are looking for a room with attached bathroom as there are only shared bathrooms with very little services, so do carry your necessary toiletries.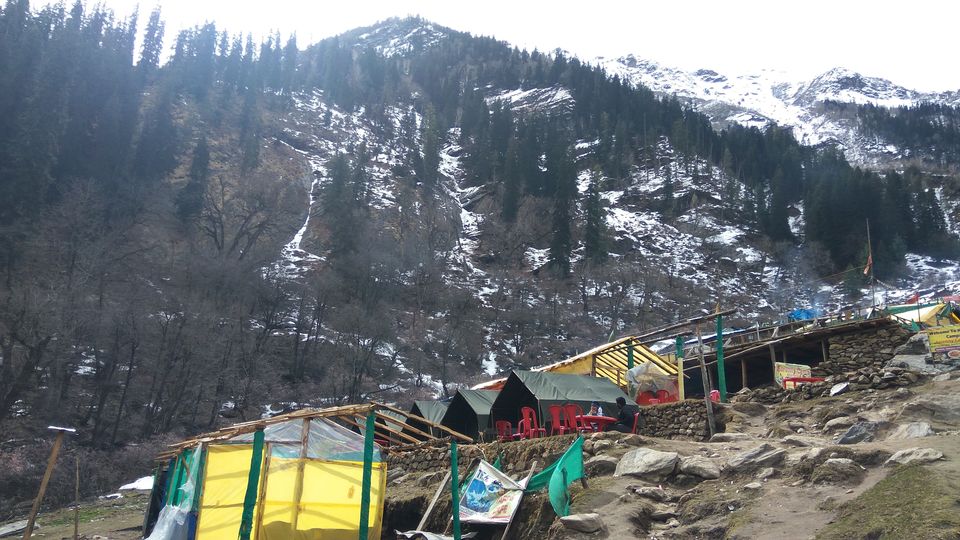 Food is quite expensive at Kheerganga, so it is recommended to carry a packet or two of bread with nutella or dry food items andalso carry chocolates to munch and provide energy while on the trek.
But in recent times camping at kheerganga have been discontinued by the government due to excessive garbage and misuse of holy place so do enquire at the forest department office at barshaini or at bus stand about the stay and camping.
However you can still camp few kilometres before the holy hot water spring.
And as the sun sets behind the heights, it's time for that walk to remember,…followed by an open-eyed dream at night, while starring at the starry sky.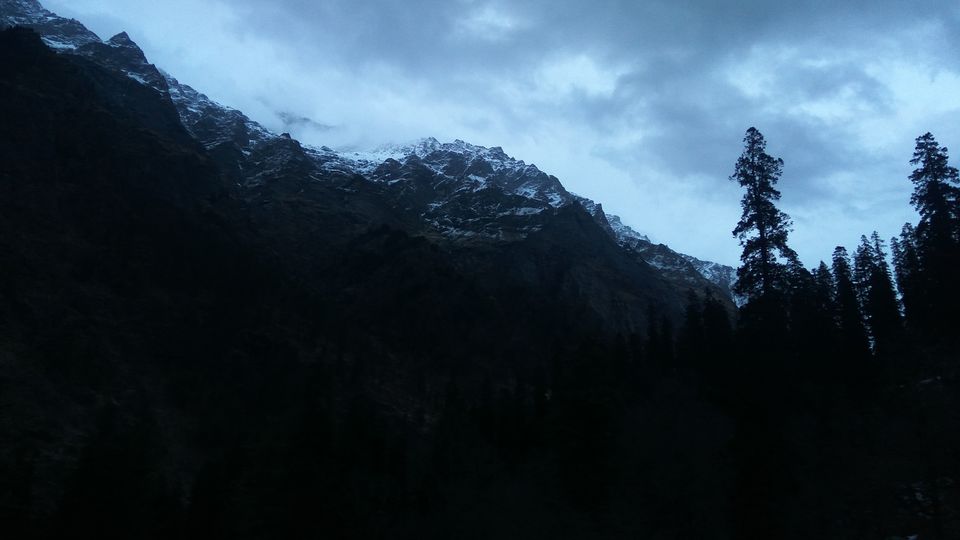 Next morning spend a couple of hours in the hot water pool, float under the scenic beauties of hill tops and you are as fresh as any other morning at home.
The pool is divided in two sub pools with one section for men and the other one for women.The water from the hot springs is believed to be "holy" with healing properties.
After a hot bath, pack up and prepare yourself for the descent. The descent will take much less time than the ascent (approx 3-3.5 hours).
This Kheerganga trek ends and will leave you with memories to cherish and a lot to ponder on.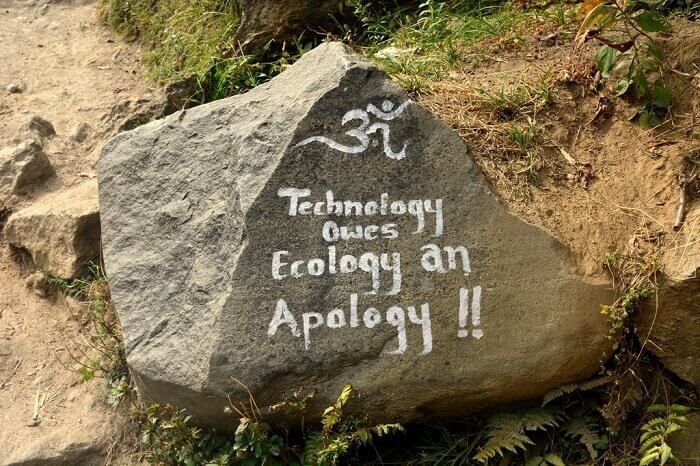 Don't leave your trash anywhere. Don't be an annoying noisy tourist. Respect nature, the serenity of the mountains and the locals.