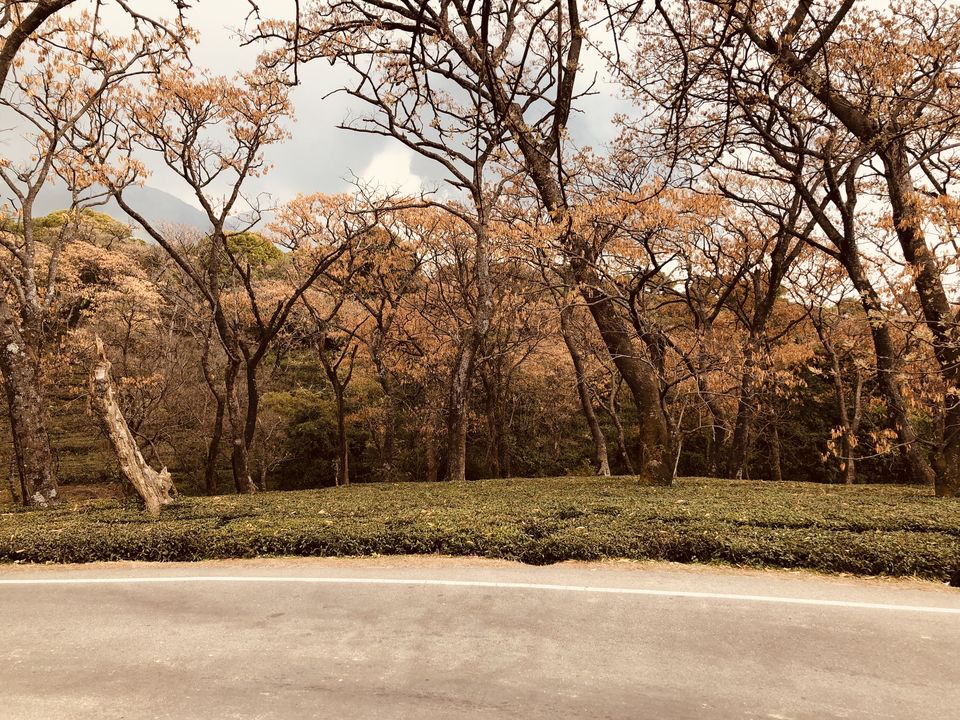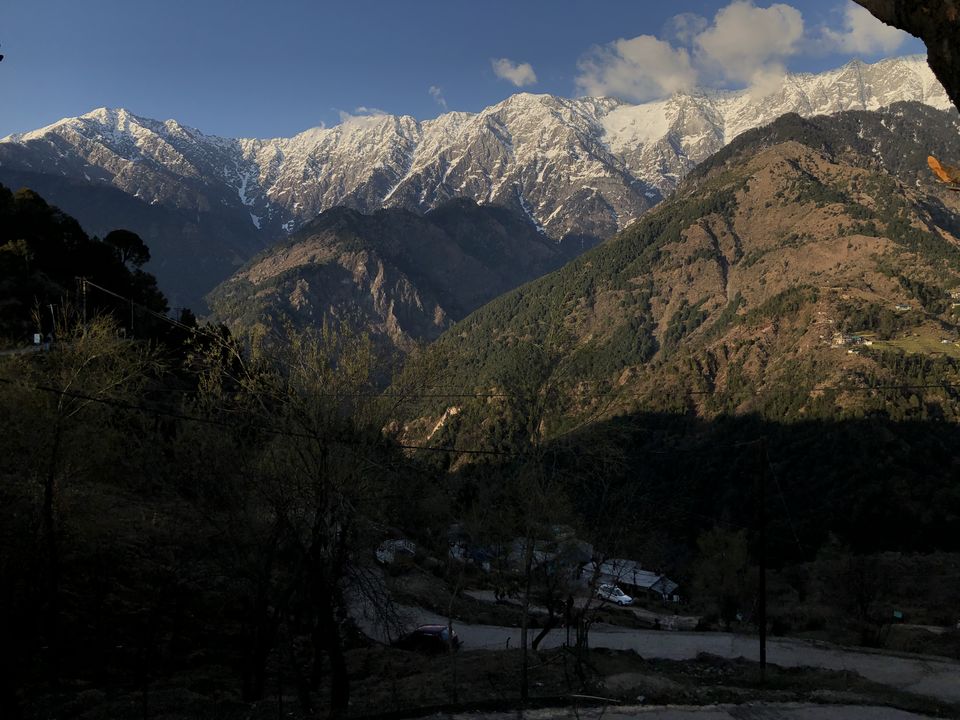 "It is always the same with mountains. Once you have lived with them for any length of time, you belong to them. There is no escape." - Ruskin Bond
Nestled among the cedar forests on the edge of the Himalayas Dharamshala is an unblemished, yet gorgeous hill town. This hillside city is home to the Dalai Lama and the Tibetan government-in-exile. Due to which you'll come across many Tibetan people and restaurants where you can taste the finest Tibetan food. Few kilometers away from Dharamshala, situated Mcleod Ganj is a suburb of Dharamshala in Kangra district of Himachal Pradesh, India. It is also known as "Little Lhasa" or "Dhasa" because of its large population of Tibetans. Everything here release so much positive energy that it connects you to the power that created them and we are blessed that we can witness this beauty and power in today scenario.
It was our first visit to Dharamshala and Mcleod Ganj which was a wonderful and trilling experience, anyone who visit this place will unquestionably connect to the nature and people as everything here either living or non-living release the power and vibe that will connect you to them.
Areas to Explore
1) "First we eat, then we do everything else."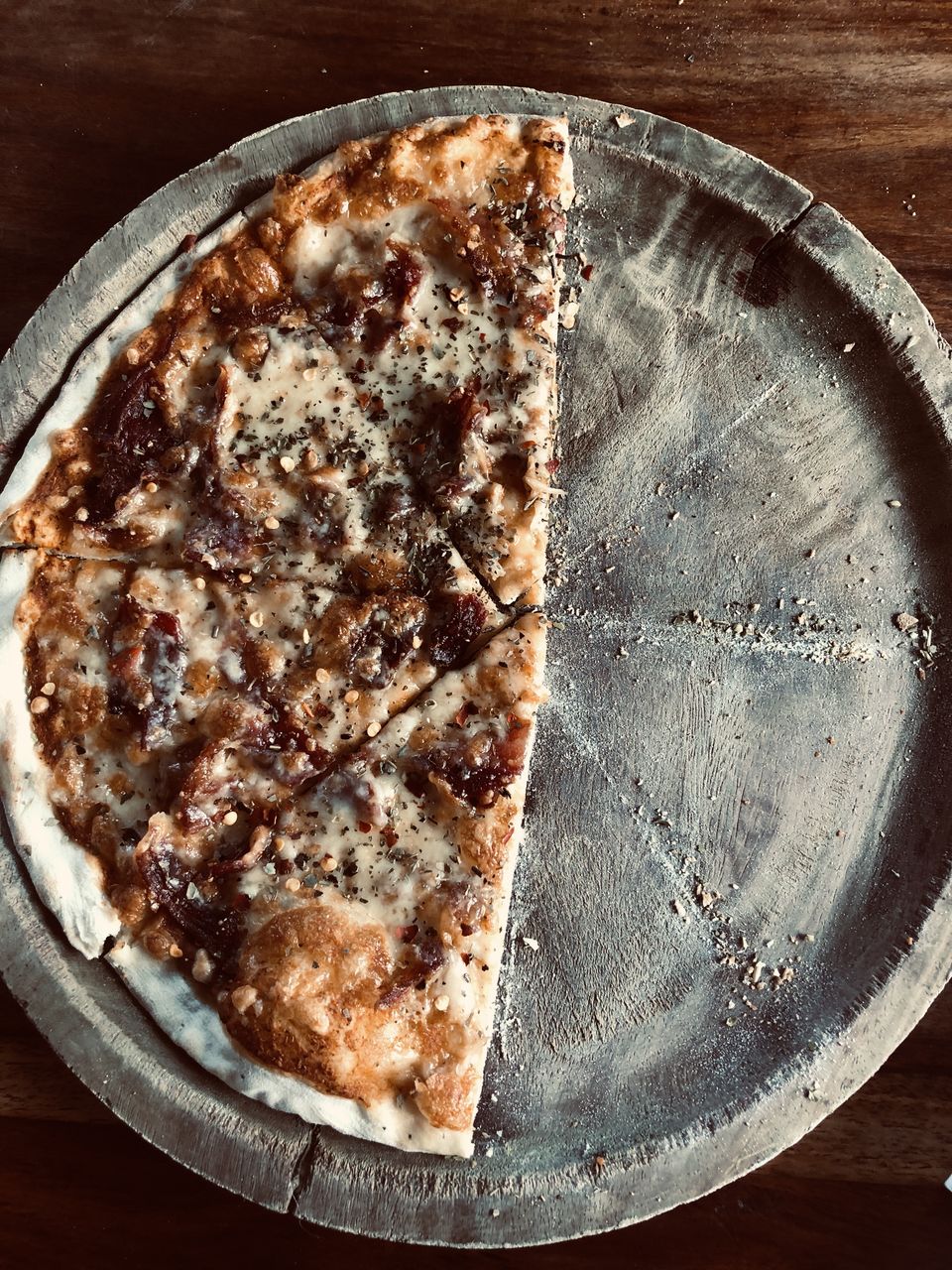 Bacon Pizza at Illiterati Cafe
There are lot of amazing yet decent places in Dharamshala and McLeod Ganj to have your food. If you are a street food lover then don't lose your sheep, they have that too. You will never be empty stomach because they have variety of cuisine for you, name them you'll have it on your plate, from North Indian toItalian you'll have everything on your plate.
The specialty of the place is Tibetan food because of many Tibetan people living there the food is so delicious and amazing that you can never resist yourself to drop by again. Especially Tuppa soup and Momo's. The places here are very economically which make it tourist friendly. If you want to have best Tibetan food then do visit (Tibetan kitchen) which is in McLeod Ganj and 20min. away from Dharamshala, there are many other dine places (MC'LLO, Lung Ta Japanese restaurant for instance) which serves the best food in town. There is an amazing and charming café in Mcleod Ganj (Illiterati Books and Coffee) that serves delicious food with stunning ambience and wonderful view of mountains. The street food here is delectable, specially Momo'swhich is served with spicy home-made chutney. If you are looking for mouth-watering north Indian food then don't worry the place is filled with amazing yet economical restaurant where you can get delicious food on your plate (Bhim Rao Dhaba, Rimpu" s sher e Punjab).
2) You need mountains, long staircases don't make good hikers."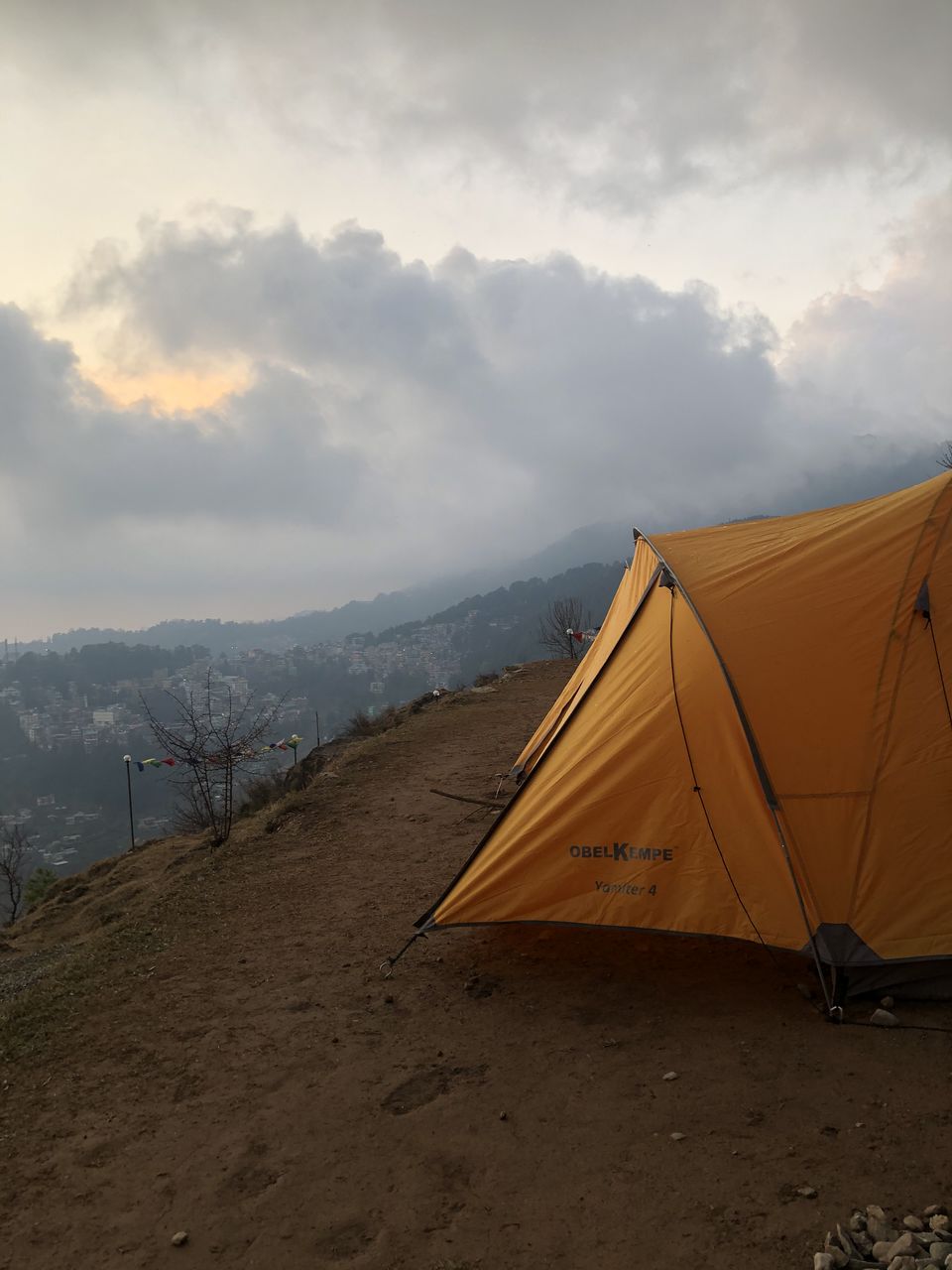 Take a round and all you see are mountains. McLeod Ganj is also famous for trekking there is a famous and trilling trek "Triund Temple". If you love trekking and want to see the beauty of the nature, then you should go for this adventurous trek. The trek is for 2 days and 1 night which includes 2 meals, dinner and breakfast along with camp stay.
You can book the trek either online or offline (You can find third party shops who can offers you various packages). We'll recommend to book online as it will be economical and easy with this we'll also provide you a number of the individuals with whom you can contact for trek booking (The person is reliable and will give you the least price of the trek, 935820).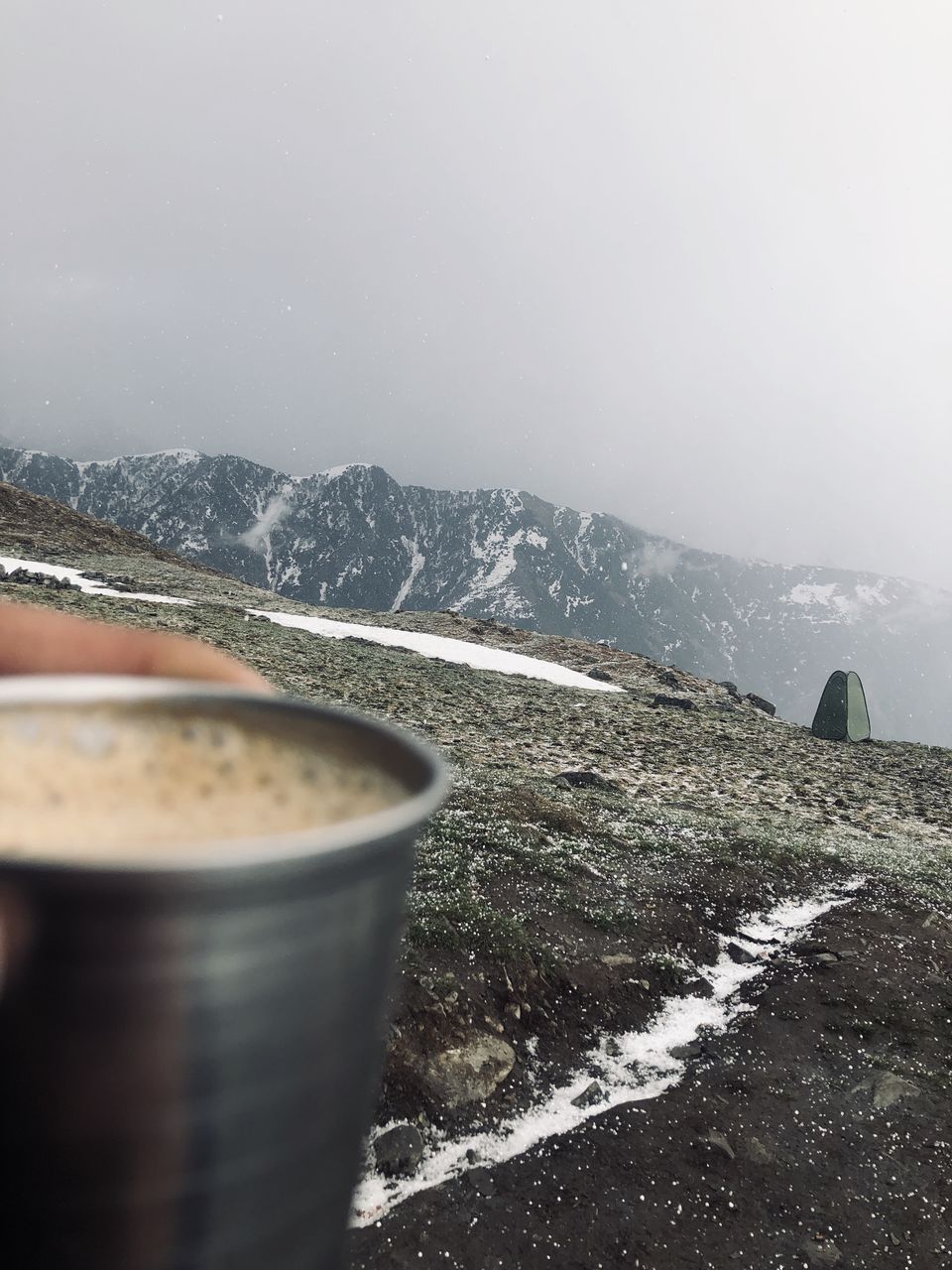 The trek will start early in the morning so, it's better to have a good and healthy breakfast, carry only necessary things don't fill you bags with unnecessary items. Trek will start from Bhagsu Naag Taxi stand which is at a distance of 10 minutes from main market of McLeod Ganj from there you'll head towards the 1st Base Camp; it will take you 2-3 hours to reach there. You can take some rest at that base camp, drink water as much as possible and don't eat much there. After that you'll move towards the 2nd base camp which is at a distance of 6 km which will take approx. 2 hours. There you can take a break and have some munchies/beverages such as Maggie, Biscuit and coffee or Tea, everything there is available at double rate so do carry cash with you. After having break you'll move towards the top, it is the most difficult part of the trek so better be prepared but believe us it's totally worth just be careful with your steps and be attentive while stepping up. After reaching up, there is a shop where you can take shelter with quick bites and amazing Tea/Coffee. Spend some time there and then you'll return to the 1st base camp by 6:30 pm, relax there and see the beauty around you. You'll be served home-made dinner by 7:30pm-8:00pm, After having your dinner you can set up bonfire where u can chill and dance with your trekking partners under the beautiful sky, around the mighty mountains. Take some rest in your camps, morning breakfast will be served after which you'll be taken back to the starting point. If you are attending the trek in the month of April-August then you can see the Triund Temple for which the trek is famous for but you'll not be able to witness the snow on top. But if you visit in the month of September- February then you'll be able to see the snow but then you'll not be able to see the Triund Temple Both have their advantage and disadvantage but we'll suggest you to go in February as it is the best month to visit there.
3) "Don't Listen to What They Say. Go See."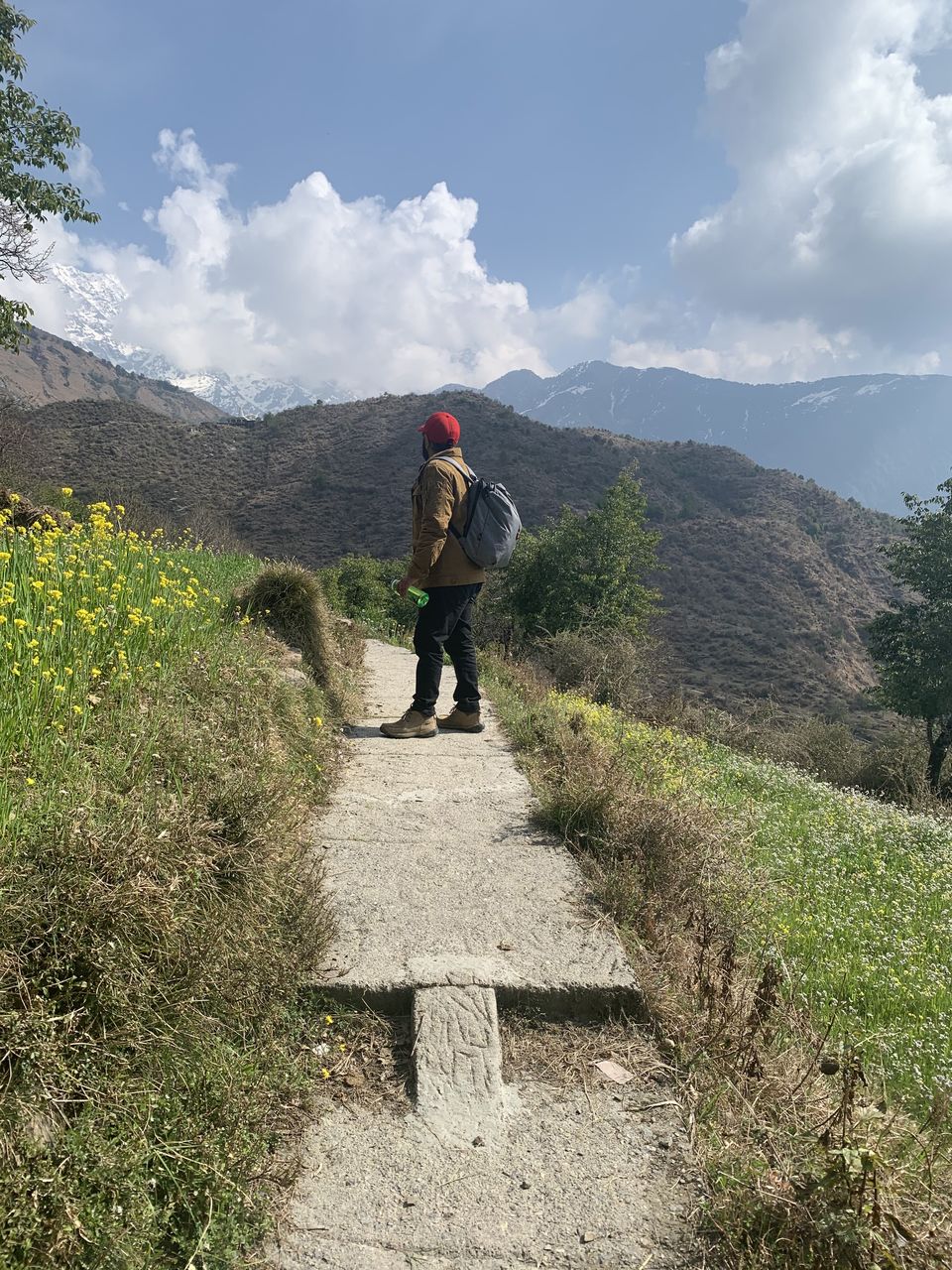 The city is so beautiful and small that you'll never get exhausted or tired while roaming around. And the best part is that you can take a bike or a scooty on rent at very economical rate. It will not only save your time and money but you'll be able to see many places at your own. And what's better then driving on the mountains while taking fresh and clean air inside with mighty and beautiful mountains around. You can get different vehicles on rent such as Scooty, Bike and Bullet. Rates vary according to the vehicle (Scooty- Rs.500, Bike- Rs.700-800, Bullet- Rs.1000). The rates are reasonable but still try to bargain. There is only one petrol pump in Dharamshala so be assured that there is enough petrol in your vehicle. It will take you a day or two to see all the places in Dharamshala and McLeod Ganj. You can get a map of famous places to visit which will make it easy for you but if you'll take a vehicle on rent, you'll get a map with it.
4) "Making music is like shopping for me. Every song is like a new pair of shoes."
If you are visiting Dharamshala or McLeod Ganj then make sure to drop by their local market which is filled with various goodies such as handcrafted clothes, singing bowls, prayer wheel and prayer flag, there are variety of things you can grab from the local markets to carry the feeling and memories of Mcleod Ganj home with you. There are plenty of shops available selling various goods but make sure that u buy your souvenirs and goodies from small shops rather than the bigger one as they will offer you economical price, many times the prices are fixed but still try to bargain with them. Kotwali Bazaar which is located in McLeod Ganj is the famous market where you can buy souvenirs and handcrafted goods, the market is not a huge one but they have plenty of things to offer you that will melt your heart. The market is not very crowded so you can buy your goods and can Rome around the place peacefully. If you are a shopaholic then it is the best place for you but if you are not then don't lose your sheep the market is so charming and peaceful that you will love to move around. There are many shops offering quick bites such as Momo's, cakes and omelettes so, if you are hungry while roaming around then drop by them and refuel yourself with the delicious bites.
List of things you can buy there:
a) Singing Bowls
b) Buddha statues, Prayer wheels and Prayer flag
c) Local Tibetan handicrafts and decorative knickknacks
d) Colourful Bags and Purses
e) Handcrafted diaries/notepads
5) "I love the thrill of impending, weightless doom..."
McLeod Ganj is famous for its adventure activities. Night Camping, Trekking, Paragliding, zipline due to which it attracts many tourists. All the activities are amazing and trilling yet, economical and for those who want some thrill this place is perfect. This adventurous experience will definitely excite you but at the same time will give you chills. But fret not, you'll be assisted by professionals who are quite skilled and experienced. The place offers you both peace and thrill so, you'll never feel bored. All the activities vary in rates, but they are quite reasonable and affordable. Do try to bargain with them, as they will try to fool you with the prices.
Ø PARAGLIDING: One of the best ways to enjoy the breathtaking beauty of the Himalayas is paragliding. Imagine yourself flying across the mountain's, greenery at your feet and fresh air crossing you- a perfect experience for every thrill seeker out there. You'll be up in the sky for about 8-10min. and it will cost you 1500Rs without camera and 1900Rs with camera, you can also take your mobile up with you but it's at your risk. The place is at a distance of about 20-30min. from the main market of McLeod Ganj, for which you can take auto or taxi to reach there. It's an amazing experience out there but last only for few minutes.
Ø ZIPLINE: This is one of those activities that will be loved by the young as well as old. In this you will be connected to a cable from your waist and driven by gravity to reach the other end. The cable is arranged 15-20 feet above the ground, this adventurous sport is must try when you are visiting a place like this where you can see the mountain's around you. You can do it at the same place of paragliding so you don't have to go anywhere else to try this interesting yet thrilling sport. Charges for zipline are 1000Rs without camera and 1200Rs with camera. if you are doing both from one place then they can also give you some great package.
Top 5 things to visit there
1) His Holiness Dalai lama Temple: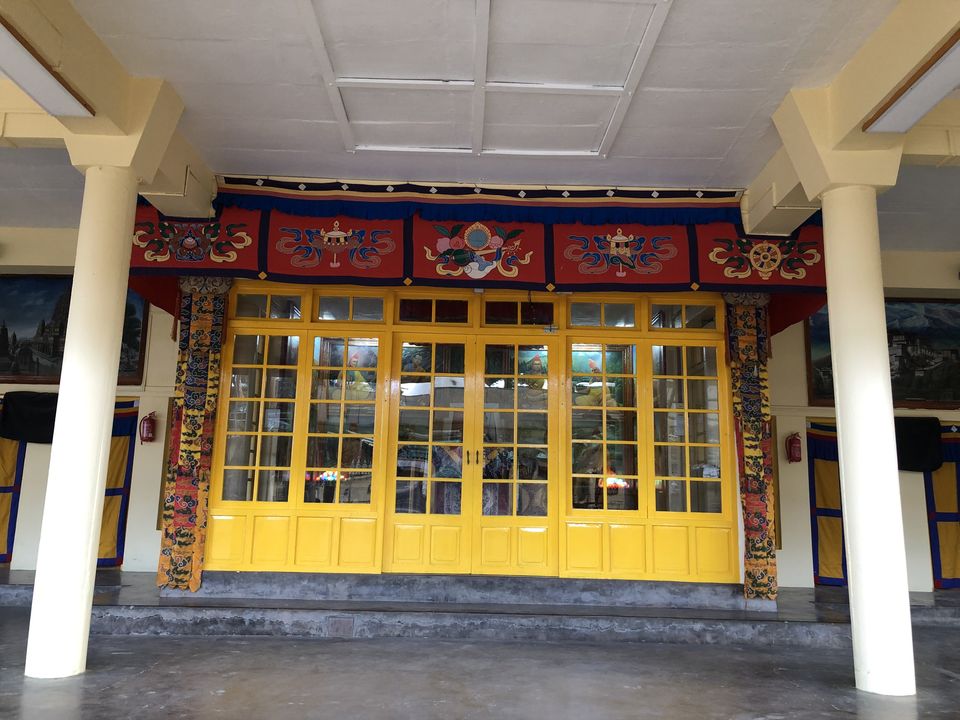 Dali Lama Temple is a very peaceful Temple to visit for sightseeing and meditation. It is located in the main market of McLeod Ganj which is about 20min. away from Dharamshala. This Temple is also called as Tsuglakhang Temple. Dalai Lama visits this Temple twice or thrice every year to preach and bless. Thus, the Temple gets its name as Dalai Lama Temple.
Once you enter the Temple, you will find few lamas in the way. There are few shops inside the Temple that sell rituals items and books. The Temple is famous for its beauty and meditation, inside the Temple you can find many statues of Buddha, Avaloktwshwara, Pamasambhava and others. The Temple is not very crowded, you will find many people there doing chanting, prayers, meditation and taking morning walk. One will find inner peace and satisfaction inside the Temple.
The Temple is a holy place for Tibetan people due to which you'll see many Tibetan's there and monks in red and yellow walking around in strict coordination. You can also sit there on the staircases and benches to relax yourself. The Temple is open from 8 am to 8 pm. People of all religion and creed can visit this Temple. The Temple will be at prime beauty throughout the year. If you are staying in McLeod Ganj then the Temple is at a walking distance, so you can visit the Temple whenever you want. Outside the Temple there are small shops from where you can buy goods and sculpture also there are shops to have quick bites and coffee or tea.
2) St. John in the Wilderness: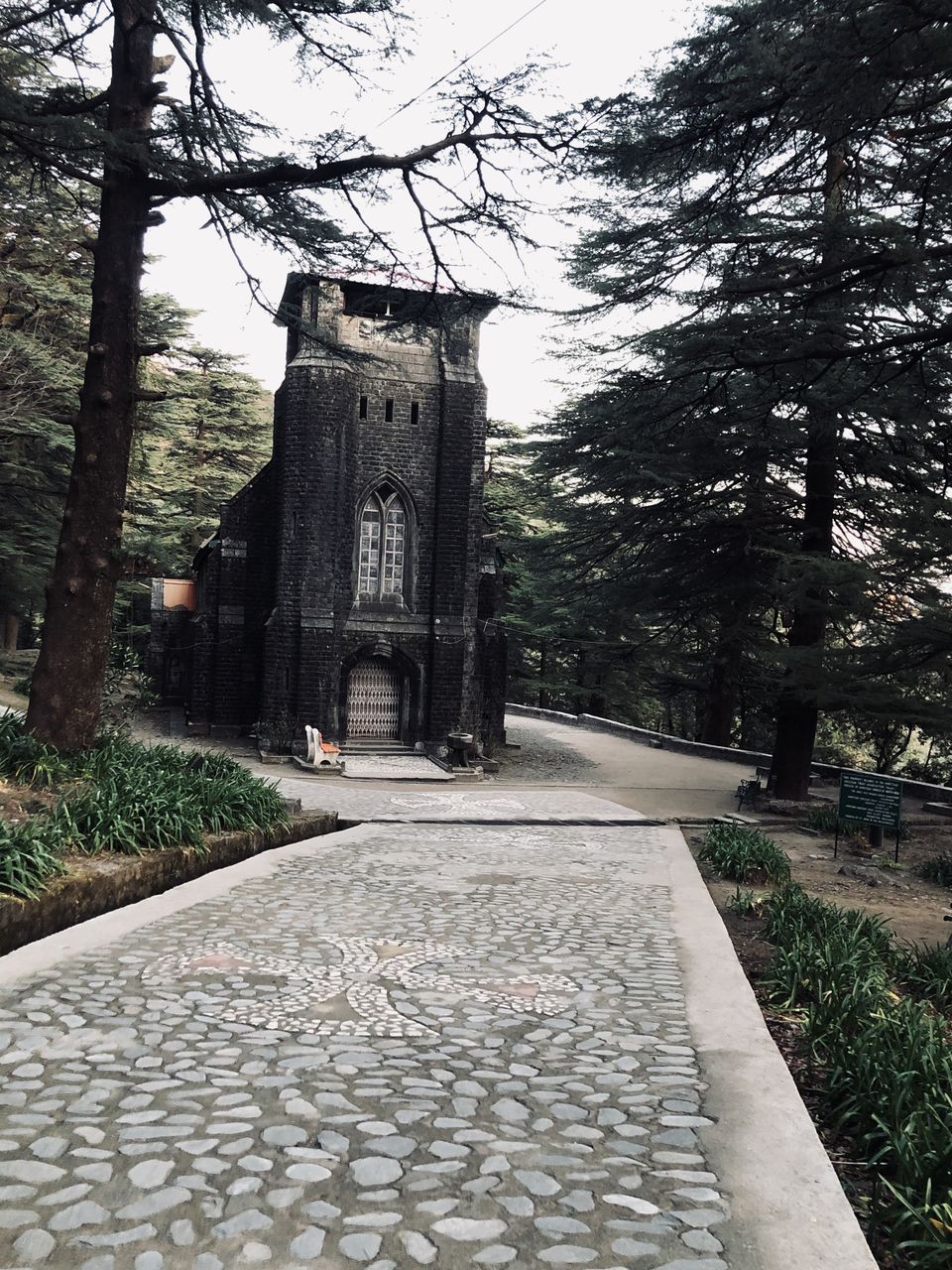 This majestic church is built amid the picturesque valley of McLeod Ganj which is at a distance of 8km from Dharamshala. The church is nested in the dense jungle between McLeod Ganj and Forsyth Ganj and is a monument dedicated to Lord Elgin, one of the viceroys of India, who died at Chauntra (Mandi district) and was buried here in 1863 A.D. This classic church is 10min. away from main market of McLeod Ganj and is famous for its Belgian stained-glass windows which were donated by Lady Elgin, wife of Lord Elgin. Around the church there are 'Deodar' forest which enhance the beauty of the church. You can sit and relax there for some time in peace to see the beauty of the nature and the church it gives so much positive energy that you will never wish to go back. The church closes by 6:00AM so be there on time. Inside the church it is old and charming which will give you a vibrant feeling. The structure is so powerful that it survived the 1905 Kangra earthquake, which killed about 19,000 people and destroyed most buildings in Kangra, McLeod Ganj, and Dharamshala.
3) HPCA Stadium: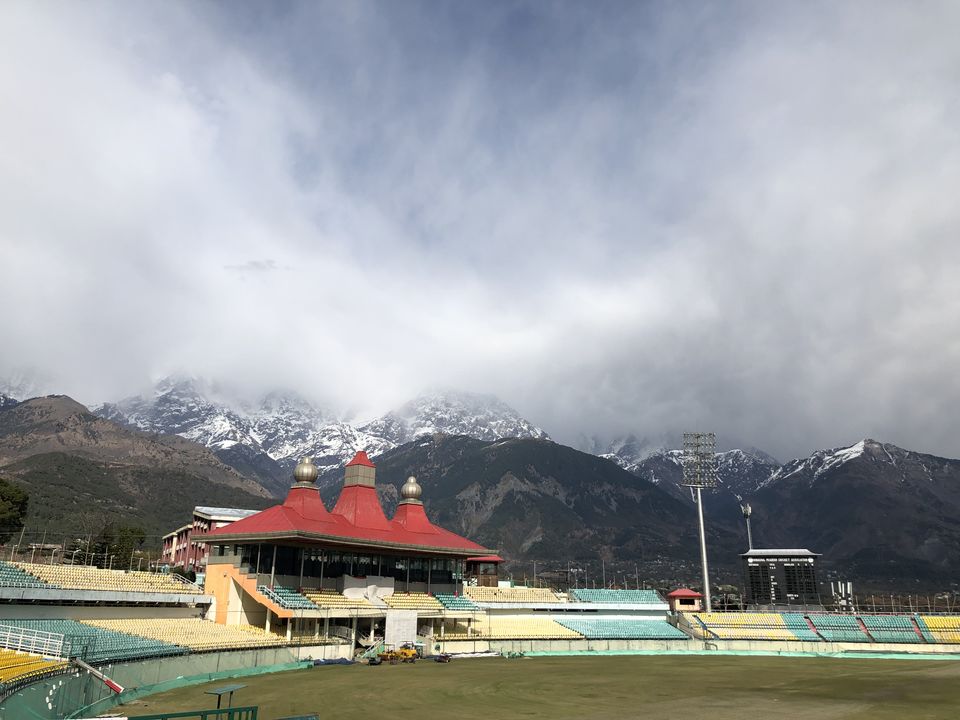 Himachal Pradesh Cricket Association Stadium located at the backdrop of the snow-clad mountains, is perched on the high slopes in the upper part of Kangra Valley. Head straight to this stadium and enjoy the stunning view of the mountain's around the stadium splashing air touching your face serene ambiance and spellbinding views. The stadium is 1457 feet above the sea level, the Himachal Pradesh Cricket Association Stadium is widely known as one of the most picturesque cricket stadiums in the world. It is located in Dalhousie which is at a distance of 20min. from McLeod Ganj. Mostly the place is less crowded so you'll be able to enjoy the experience patiently and nicely, Ticket cost for individual is 20Rs which is quite reasonable for a place like this. You can roam inside the stadium but you are not allowed to go on the field unless you are visiting for some special purpose. There are not many things to see inside the stadium but you'll enjoy the scenery and ambience of the stadium and it is quite amazing that how this beautiful stadium is built on a mountain. Outside the stadium there are many food stalls that offer delicious quick bites and refreshing drinks at an economic price.
4) Illiterati Books and Café: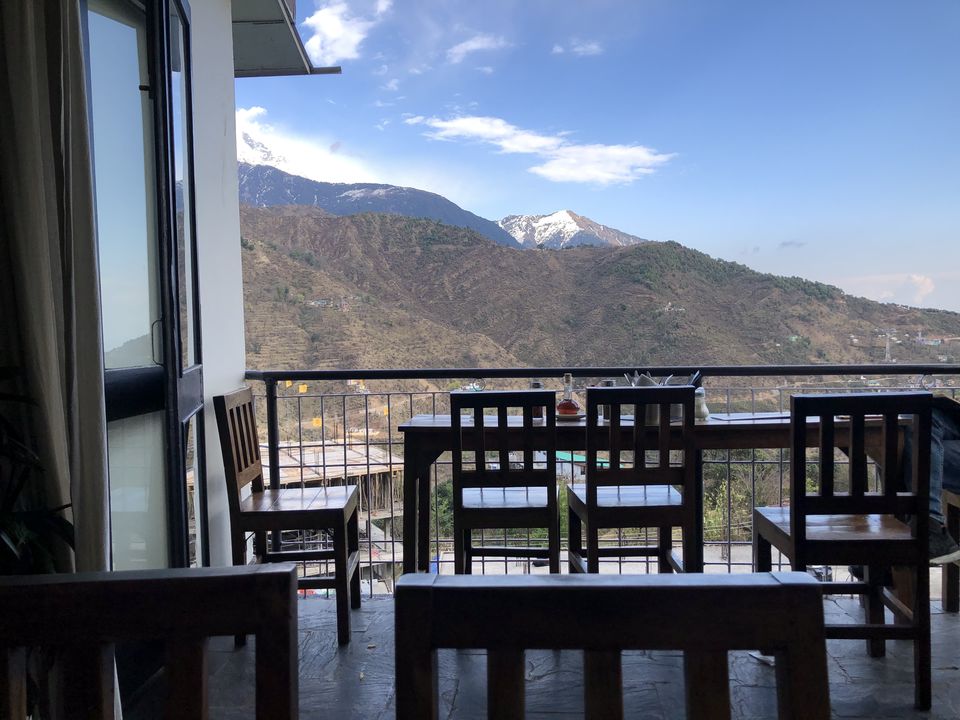 Illiterati café is a magnificent place to stop for a coffee and stunning Mountain view. If you are anywhere near Dharamshala or McLeod Ganj do give it a visit and believe us it's totally worth. The place is on the route of McLeod Ganj that is 15min. away from Dalhousie. They serve quality food with local produce at a place filled with books and from where you will get an amazing view of the mountains. The café is small yet charming and it's so peace there that you can hear the sound of the blowing air which touches your face with so much love. Every dish is so amazing that it will leave its taste in your mouth, from platting to serving everything is exquisite. If you are visiting alone then don't worry there are lots of books to accompany you and if you are visiting with your gang then believe us it's the best experience, you can chill and relax there with soft music and mountain's around. They have variety of dishes available for you (scramble eggs, Brownie cake, Bacon pizza). Apple pie and Bacon pizza are one of our favourite goodies there for which we push ourselves to drop by again and again. The Rates are quite feasible for a place like this (800Rs for two). They also have a wonderful breakfast menu so you can visit the place anytime to grab your delicious food.
5) Gyuto Tantric Monastery Temple: Karmapa Gyuto monastery is located 8km away from Dharamshala and 13km away from McLeod Ganj at Sidbhari on the main road to Palampur. The Gyuto Monastery is one of the most famous monasteries and specialises in the study of Tantric meditation, Tantric ritual arts and Buddhist philosophy. The monastery was founded in Tibet in 1474 by the main disciple of the first Dalai Lama, Jetsun Kunga Dhondup. There are not many things to do there but it's very peaceful and gives you a vibrant feeling and positive energy. You can drive there by renting a vehicle or can take a bus from Dharamshala or McLeod Ganj as it will be feasible for you and your pocket, cabs are also available but that will be expensive and there are not many things to see or do there so it is totally not worth but if you are in or near Dharamshala do drop by. The place is very peaceful so one can sit there or can involve themselves in meditation. If you want to take part in prayer then visit the place on Saturday or Wednesday. You'll see many monks there so you can also sit with them to know about various meditation and prayer which will help you in your daily basis.
Other places to see:
1) Bhagsunag Waterfall:
The majestic Bhagsunag waterfall is situated near Bhagsunag village which is 2km away from main McLeod Ganj market. It is one of the main attractions near McLeod Ganj in the picturesque state of Himachal Pradesh. The place is situated 7000 feet above the feet level which make it a magnificent place to visit. The prime importance of the place is the majestic Bhagsunag Temple devoted to Lord Shiva, which adds beauty and mystic to the spot which make it quite popular among the worshippers. You have to do a short trek to reach the waterfall and the Temple so, do carry your trekking boots with you also the place is quite chilled so carry some warm clothes and a water bottle filled with warm water with you. The view from top is magnificent as you can see the Kangra valley surrounded by trees and mountains which is not one to be missed by anyone.
2) War Memorial:
The war memorial is located at the entry point of Dharamshala town and is nested around the beautiful pine trees. The memorial was built in the memory of those who fought valiantly for the honour of their motherland. During the Indo-China War of 1947-48, 1962, 1965, and 1971, and UN Peace Operations, many brave soldiers of Kangra lost their lives as war heroes, the place was built to honour them. The entry fee is 10Rs per head and it will take you around 15-20min. to see the place as there are not many things to see but its a proud thing for our country and we should know about it. There are many small vendors outside the place selling quick bites, you cannot take the food inside but u can sit outside on the benches to relax with some quick food. The place offers a very pleasant walk through the woods which you'll definitely enjoy.
3) Tea Garden:
Dharamshala have a beautiful yet smallest tea region of India that has a magicianaly lined and organised tea gardens across the Kangra Valley. The place is 7km away from the main McLeod Ganj market where u can reach by walking or by renting a vehicle don't take a cab for it as there are nothing much to see around and taking a cab is totally waste of money. You can sit there to see the beautiful garden or can take a walk around it. The garden is known for its good quality tea and is available for purchase in many shops across Dharamshala and Mcleod Ganj.
4) Dal Lake:
The lake is near the village of Tota Rani in Kangra district (Himachal Pradesh) in northern India which is 5km away from McLeod Ganj, you can cover the distance with a rented vehicle walking is quite difficult as it is at a height which will make it quite difficult for you to cover. Dal Lake is a small mid-altitude lake surrounded by deodar trees and is considered to be a sacred spot as there is small Shiva mandir on its bank. You can also do boating there but many a times it is closed because of low water level. Do carry some warm clothes with you as the place is at a height which make it chill there. There are not many things to do it's just a lake surrounded by trees where you can sit and relax with some hot coffee or tea.
5) Naddi View Point:
Situated at an altitude of 2000 meters above sea level, in the upper reaches of the Kangra valley, Naddi is a small village located 7km away from McLeod-Ganj that is famous for its scenery view, the places is covered with mighty mountains and beautiful trees that make it so popular among the tourists, every year thousands of travellers visit the place. You can drive there or can take a cab; the place is above the dal lake so one can visit both the places together. Away from the chaos of the city this place is a perfect destination for peace and beauty, people who have been here cannot stop praising the beauty of the village. From a magnificent view of the valley to the warm sunset at the sun set point everything here is exquisite. There are many eatery shops available in the village where you can have delicious food with mountains around you. Don't miss out the Sun Set point and Eco Point.
6) Kunal Pathari:
It is a little rock Temple dedicated to the local goddess Durga, which is located at a distance of 9km from McLeod Ganj, near tea garden. It is dedicated to Goddess Durga, who is believed to have been immortalised in a stone that always remains wet inside the Temple. Inside the Temple there are wonderful carvings of gods and goddesses and it is believed that when Goddess Sati, wife of Lord Shiva died, her skull had fallen here on this spot. The exquisite design and magical power of this Temple attracts many tourists every year. The Temple is small but pure and magnificent, one can reach there by renting a vehicle or by bus. It is a perfect place to get peace with the blessings of goddess Durga. It will take you 30-35min. to see the Temple after that you can take a walk around the Temple as it is covered with tea garden and dense forest.
All the places mentioned above will not take much of your time and one can visit all these places in one day. So, take a vehicle on rent for one day that will cost you 500Rs or if your group is big enough then you can take a cab that will show you all these places in one day at economical price.
Travel Cost
1) Hotel price:
If you are visiting Dharamshala and McLeod Ganj then make sure that you'll book your hotel in McLeod Ganj because all the places are at a walking distance from there with this there are many amazing places to eat at and the main market for shopping is also in McLeod Ganj so you'll get everything at one place. There are many options for you when it comes for hotel booking as the place is filled with them, we prefer booking our hotel online because there you'll find amazing deals at an economic price.
In the month of May- August hotels prices are usually high because of high demand, so, prefer going there at the month of February as the hotel price are low and the place is less crowded and you'll be able to see many places in less time.
If you are looking for an average hotel in McLeod Ganj then one night in season period will cost you (Rs.1200-2000) and if you are looking in Dharamshala then it will cost you (Rs.2000-2500) but better go for McLeod Ganj as it will be pocket friendly and feasible.
If you are going in non-season period then per night in McLeod Ganj will cost you (1000Rs-1500Rs) and in Dharamshala it will cost you (Rs.1200-1500) breakfast is not included in these rates but in these hotels breakfast and dinner are very economic and if you don't want to have your breakfast in hotel, then there are many other options available outside at affordable prices.
If you are going with friends or alone then these Rooms are pocket friendly, rooms are clean and hotels service is also nice.
If you are alone and want a pocket friendly place to stay in then many hostels are there in Dharam Kot and McLeod Ganj, Rates are (Rs.200-400) per Night.
Budget price hotel: You'll find all kind of hotels in Dharamshala and McLeod Ganj, there are plenty of them at an affordable price. If you are looking for a Budget hotel, then in season period per night for a single room for two will cost you (Rs.800-1200) and in Dharamshala it will cost you (Rs.800-1500)
If you are visiting the place in non-season period then per night in McLeod Ganj will cost you (Rs.600-1000) and in Dharamshala it will cost you (Rs.700-1200) breakfast is not included in the rates.
If you are visiting with family these hotels are very reliable the rooms are clean and the service is also excellent.
2) Food Cost:
There are variety of food dishes available at an economic rate. The food here is so delicious that its feel like nature is giving all its love to your every bite.
Average cost of Breakfast for Two is (Rs.200-300), in breakfast there are variety of things available such as Scramble Eggs, Omelet, Bread Omelet, Maggie, Coffee or Tea. If you want to have a pocket friendly breakfast then there are many small shops in the main market of McLeod Ganj that serves good and delicious food.
If you go for lunch then also there are variety of places available that serves mouth-watering food at a reasonable price (Rs.400-600)
In dinner there are plenty of places offering variety of cuisine (North Indian, Tibetan, Italian, Continental) available. If you want to have dinner in an average restaurant then it will cost you (Rs.300-800) for two persons. But if you want to have your food in a luxury restaurant then it will cost you (Rs.1200-2000) for two.
3) Travel Cost:
Travelling is very feasible and economic in Dharamshala and McLeod Ganj, the best part is that you can take a vehicle there on rent to move around but it's beneficial when you are in a group of 2-4 people the prices for renting varies according to the type of vehicle, 500 Rs-Activa, 700Rs-Bike, 1200Rs- Bullet for 12 hours. But if you are in a group of 5-8 people then go for a cab as for a big group 2-seater vehicle will not be enough, there are many drivers offering economic packages that includes side seeing of all the main attractions. Bus service is also available there which is a pocket friendly option but it's very difficult to know the timings of the bus which make it difficult to travel around.
Best time to visit
The best time to visit Dharamshala and McLeod Ganj is between January-February because:
Ø At this time the places here will not be very crowded which means less tourists and that will save your time and you'll be able to see many things in short duration.
Ø Because of less crowd the demand for hotel will be less so, you can get a good hotel at an economical rate.
Ø Everything there will be open which means you'll be able to visit all the place peacefully and patiently.
Ø The weather will be moderate so you can enjoy all things pleasingly, there will be no snow in this month but if you are going for the trek, you'll be able to see it on the top.