As we all are corporate slaves so after having months of work, we decided to go to some hilly areas. After doing some googling we have decided to go Dharamshala and McLeod Ganj.
On Friday eve we took a Volvo bus from Kashmere gate (New Delhi). It is always better to book Volvo from Himachal roadways. It was a 12 hour journey till Dharamshala. Wait wait, we have not reach Dharamshala yet. What more add on to the flavour is the Dhabas culture of Haryana. You can have delicious food on the highway till Chandigarh, started from Ambrik Sukhdev at murthal, Jhilmil dhaba at Karnal and Chache da dhaba at Kurukshetra. If you have more money in pocket you can leverage the haweli culture all along the highway. You can enjoy your dinner for the night on these places. But please avoid MACd or KFC on this highway because you can get it in your metro or tier 1/2 city also.
For the tea time you can enjoy near Una which is again a 3 hour journey from Chandigarh.
Most of the Volvo buses halted at these places and if you are travelling with your personal vehicle you are the sole decider for the stops.
But please do not sleep during the journey, as the roads and the alongside beauty after Una will add more flavour to your trip. Which can be a perfect start for the trip.
On the Sunday morning, you can start your day with the glimpse of Bhagsunath temple. Bhagsunath is a form of Lord Shiva. You can read out the story of this temple and the name of Bhagsunath, when you will visit this place.
Nearby is the Bhagsu water fall. Which has a nice view depending upon the season you are travelling.
After having lunch you can start your trek to triund around 1 pm. If you are planning to stay at the top for the night you should book your camps from the McLeod Ganj market. It will be 500rs person inculding the dinner at the hill.
For the trek you should carry some chocolates, energy boosters and some drinks. Drop your most of the luggage at the hotel and just carry the utmost useful things for trekking and staying upside. You need not to carry clothes upside. Just have a pair of gloves and jackets if you going in the winter times.
It is a moderate trek. If you want to do it on a easy side, then you can book a cab till Gallu temple. From Gallu temple no vehicle can move upside. Otherwise Start your trek from market itself.
It will be a 4-5 hour trek depending upon your group or speed. While from the trekking way you will have a look of the entire McLeod Ganj and Dharamshala city. You can easily sighted out the famous two peaks of the cricket stadium from the trekking way.
For the trekkers there are some tea and maggi points, prices are on higher side like 40rs maggi plate 20rs tea but are worth of it.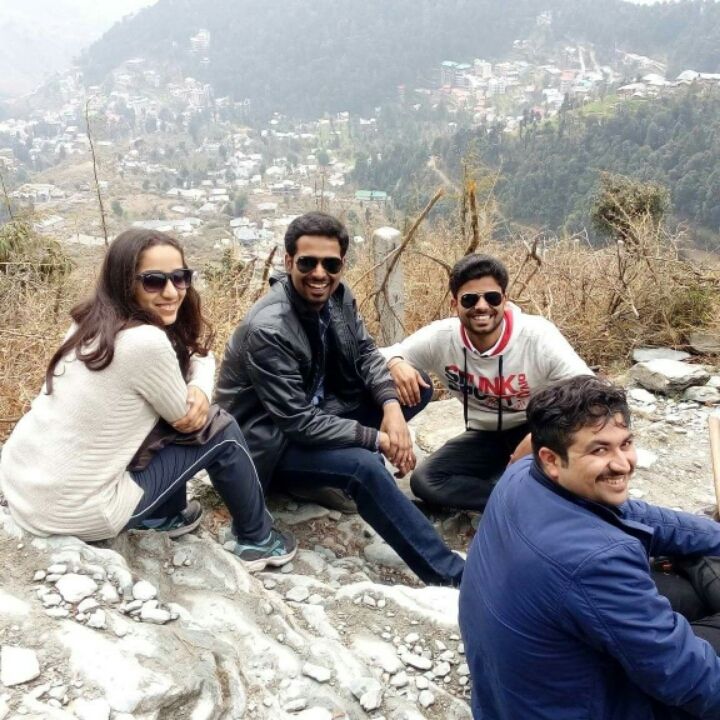 By the evening you will reach the triund. At this place you can find some maggi or tea points too for your empty stomach. Enjoy the view of snowline and mountain range.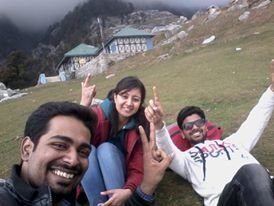 On Monday morning try to wake up early in the morning so that you can enjoy the sunrise behind the mountains.
Grab some tea at the nearest point. Stay for sometime there and enjoy the beauty.
Then you can start the trek down say around 10 am. The trekking down is more easy. You will be at the market by 2 pm. You can get fresh up at the hotel. If you have checked out then you can get a hotel for 2-3 hours in just 500 bucks.
If you have an extra day then you can explore naddi a nearby village, sunset point and lake.
After having some food you can get a bus to Delhi in the evening again it will take around 12 hours so plan accordingly if you want to join your office or work next day.
You will have a memory for the entire life and love for the Himalayas. You can message me to know more about this place.
#maclodganj #Himachaldiaries #trekking #hillsbeauty
The trek is difficult during the snow time December-February. Because snow makes it more slippery. Also you should carry a rain coat because in the hills you can get God's shower anytime.
Please also carry your personal stuffs like medicine, a torch, or anything else to which you are quite addicted too.
There will be more camps, more people from diffrent part of the world. You can interact with them enjoy their gossips or music or sometime a dance party.
I used to visit this place thrice till now, every time I had a new experience because i visited in the different times of the year.
In the morning you will find yourself in the lap of Himalayas or say at Dharamshala. At the government bus stop you can see the beautiful hilly peaks of the mountain.
On the Saturday morning, have a tea first. You can book your hotel in Dharamshala or McLeod Ganj anywhere. I will prefer to book hotel in McLeod Ganj. Because it is only a 30-45 mints journey from one place to another.
On first day explore Dharamshala. You can go to a memorial for the war fighter's. Near by is the famous Cricket stadium of Dharamshala. You can shop from the local market. If you are a book worm then you can also go to the library.
Try to come back in McLeod Ganj by the evening. Because the square market of McLeod Ganj can give you a feel of another world. If you are a big smoker then you can go to shivay cafe to enjoy such things. Otherwise you can go to Dalai lamba temple to make your evening more pleasant. You can do both the things as well in the same evening.
For the dinner I will personally recommend you the Punjabi dhaba in the McLeod Ganj market. It is cheap and best and have the best food. The speciality of this place is its lemon-ginger-honey-tea. This tea is a must beverage to have in the cold. You can enjoy food here in the outdoors aor inside as per your choice.
Then have a nice night at your hotel and get ready for the next day excitement.
For more travel stories follow me @ www.instagram.com/globe_trotter_boy