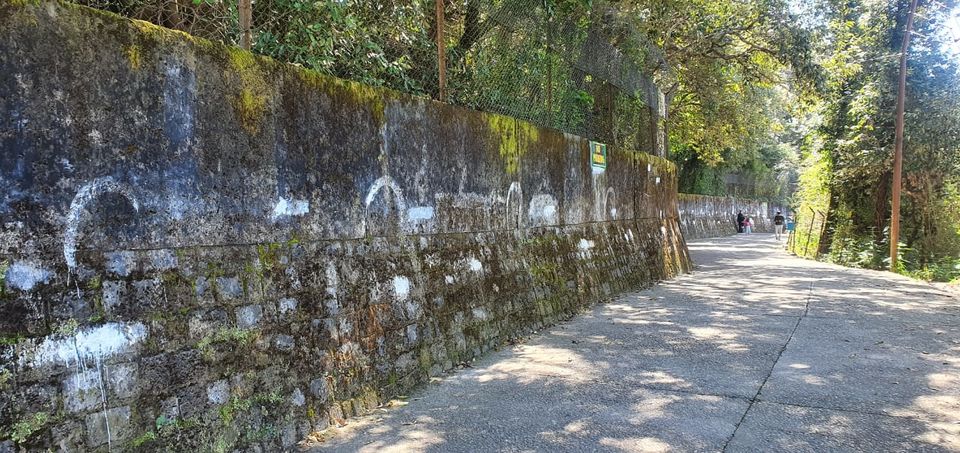 Dharamshala - the second winter capital of Himachal Pradesh, the destination where adventure meets spirituality. Though, it is a well known tourist spot in Himachal Pradesh like Shimla, Manali, etc, it provides us something for which we all are lost today. That is the inner peace of our soul. The only peaceful place among all the hill stations, Mcleodganj, also known as "Little Lhasa", is a suburb in Dharamshala. It is an ideal place for those who are seeking love for adventure, trekking, yoga, meditation, cooking classes, musical instruments, monasteries, monks, Buddhism or just a weekend gateway to relax and chill.
In this blog, I will take you through my recent experience of the place. In my next blog, you will also find the story of an offbeat place which I explored nearby.
How to reach Dharamshala ?
The best way to reach Dharamshala is by road from major cities in North India. From the capital, New Delhi, the destination is about 500 kms which will take 10 - 12 hours to reach. The best driving route is Delhi - Ambala - Rupnagar - Anandpur Sahib - Una - Kangra - Dharamshala. You can also reach there by train, the nearest train station is Pathakot, 90 kms from the destination. The least common & expensive option is by air, Gaggal airport, which is just 15 kms away.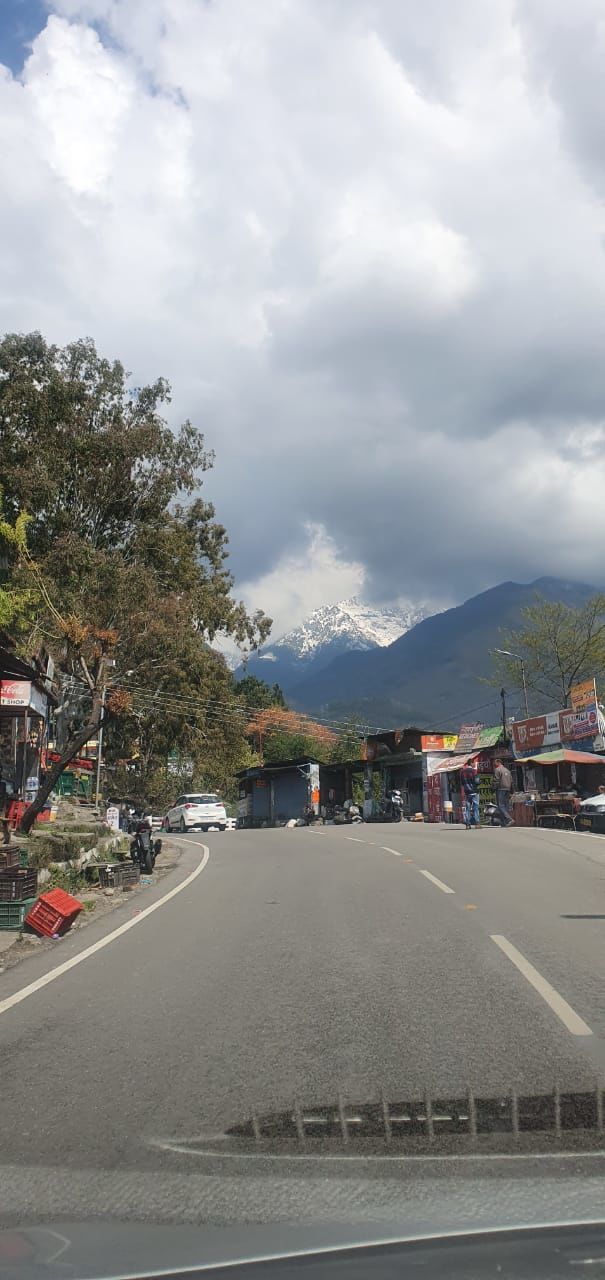 After arriving to Dharamshala, you are going to love the nature from the very beginning. After taking plenty of rest after such a long tiring journey, explore some spots here before proceeding to the home of Dalai Lama - Mcleodganj.
The temple is a magnificent example of Tibetan architecture and the perfect place for prayer. The illustration of Thangka paintings on the walls descripting Buddhism and its 14 Dalai Lamas needs to be adorned. An applique thangka, hangs from the ceiling displaying the work of thousands of artists.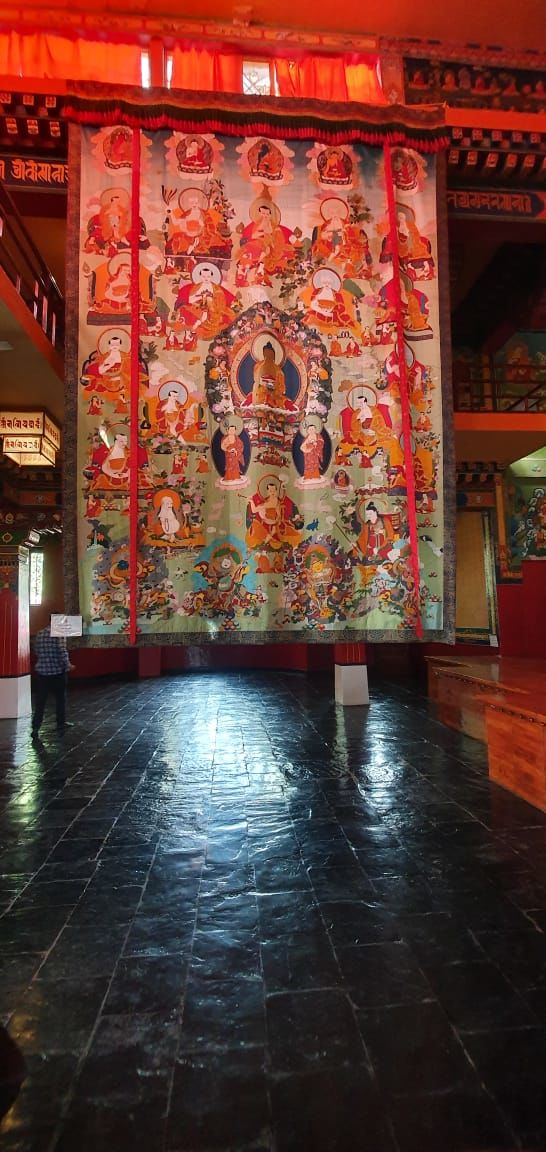 Then the centerpiece of the temple, 14ft statue of Buddha Shakyamuni, the largest outside Tibet, is crafted by hand hammered copper sheets.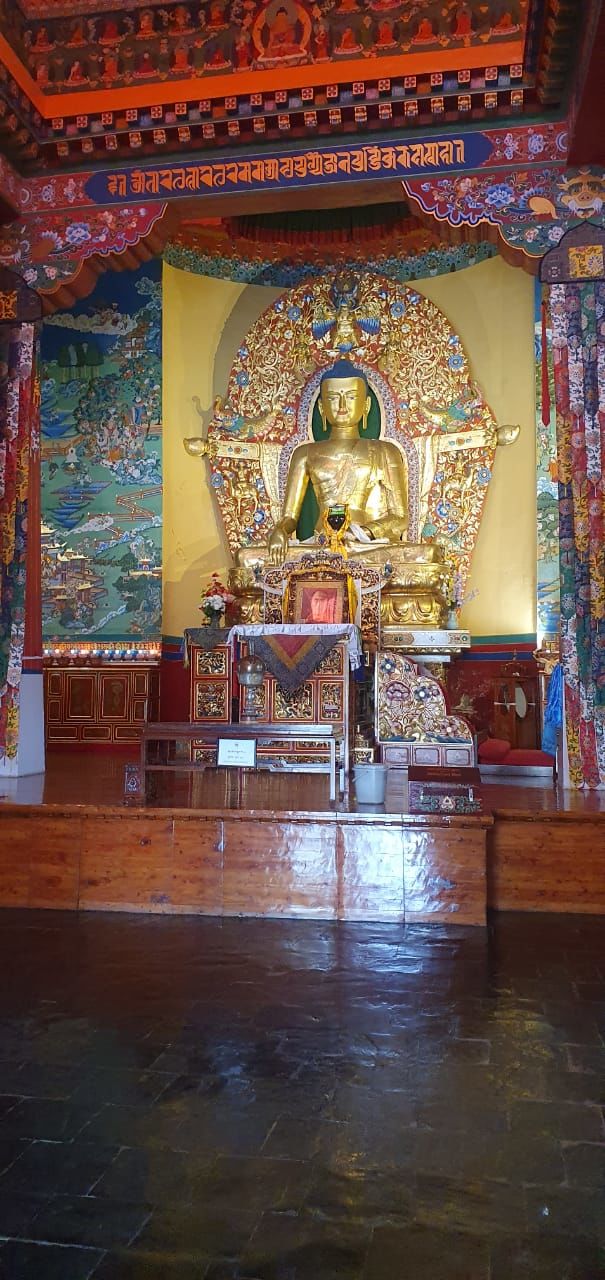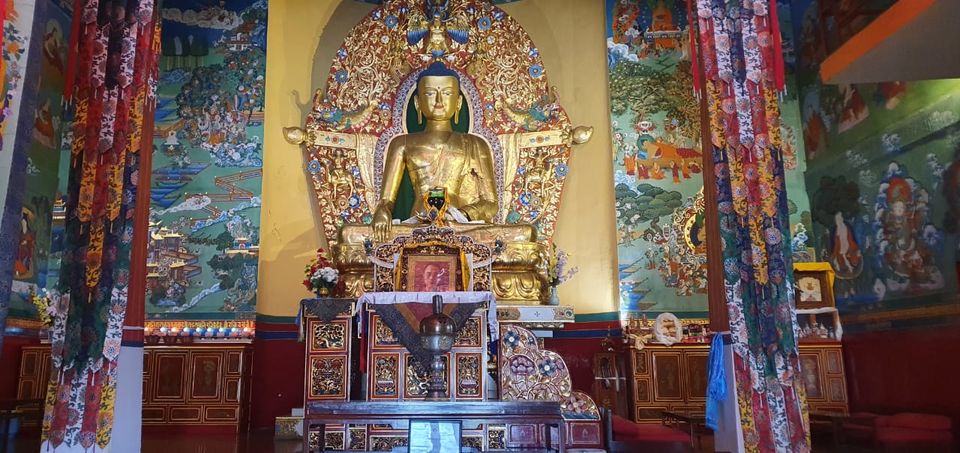 After having prayers at the temple, proceed to the last but most amazing place of the complex which is "Norling Hummingbrd Cafe". Yeah, you heard it right ! A cafe in Tibetan style and outdoor ambience serving wide variety of dishes from tarts to pasta which uses yak milk & cheese. The rooftop and patro dining allow the visitor to enjoy the gardens and if you are lucky, you could sight one of the Paradise Flycatcher there.
Some items which we ordered were lemon tart, blueberry cheesecake, fettuccine al burro and a kind of chocolate pastry :-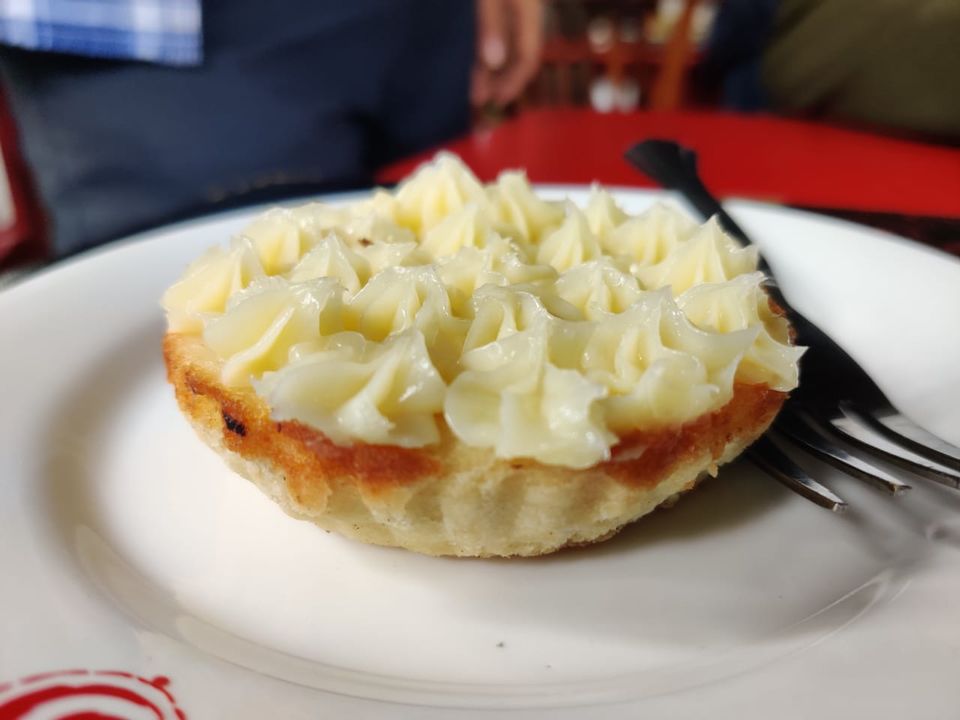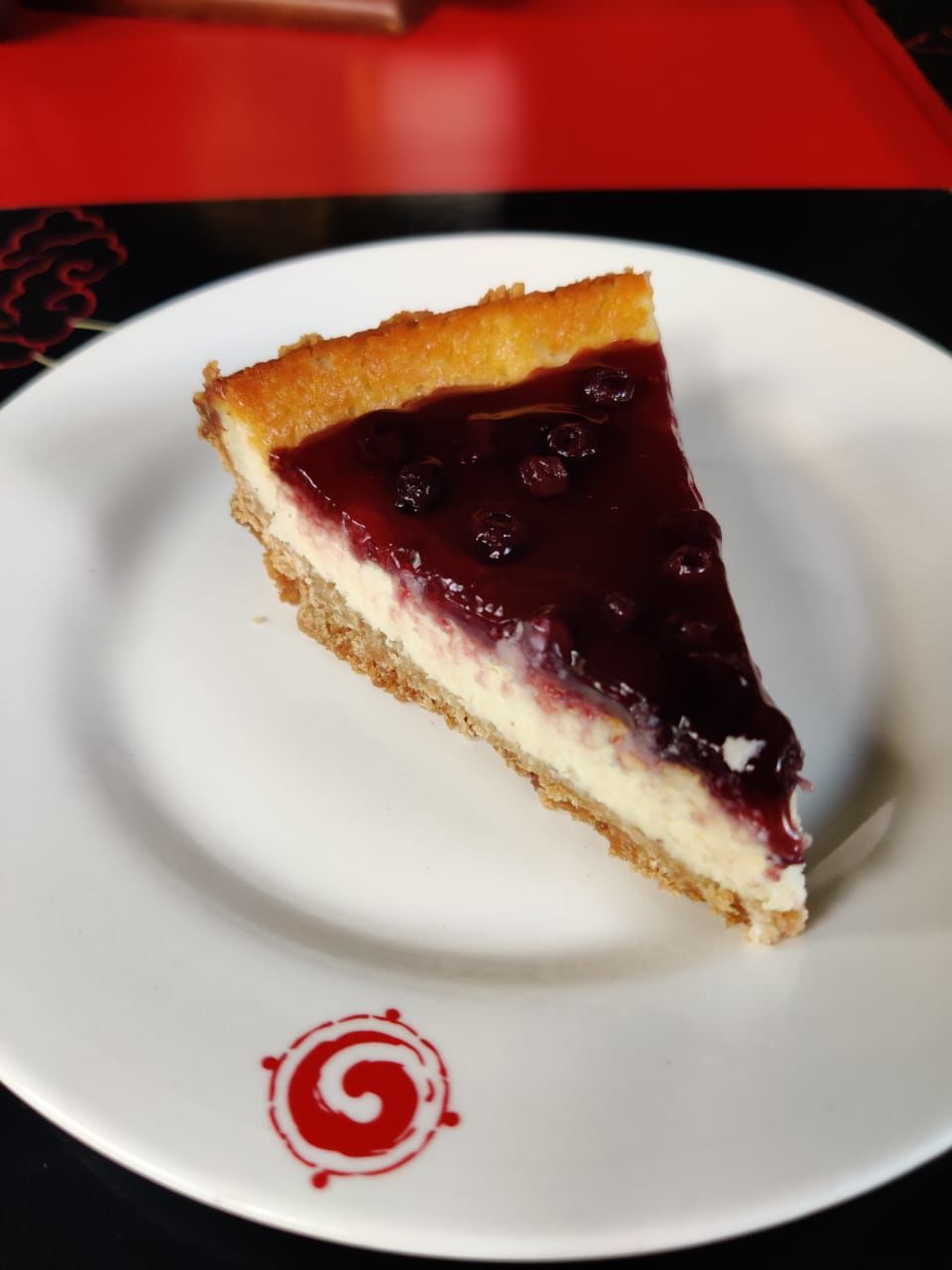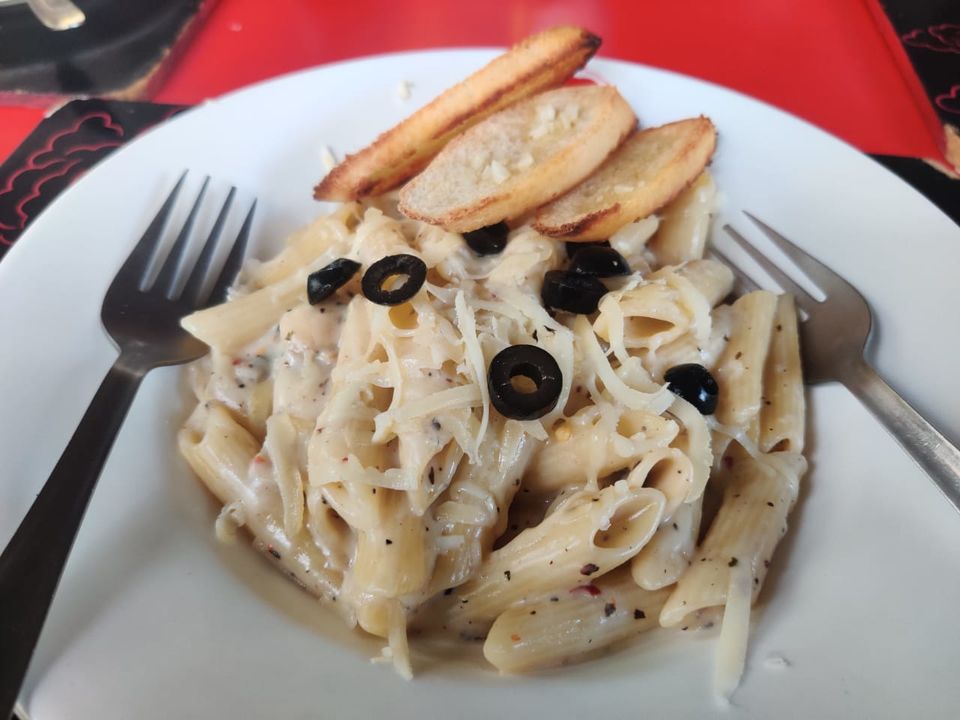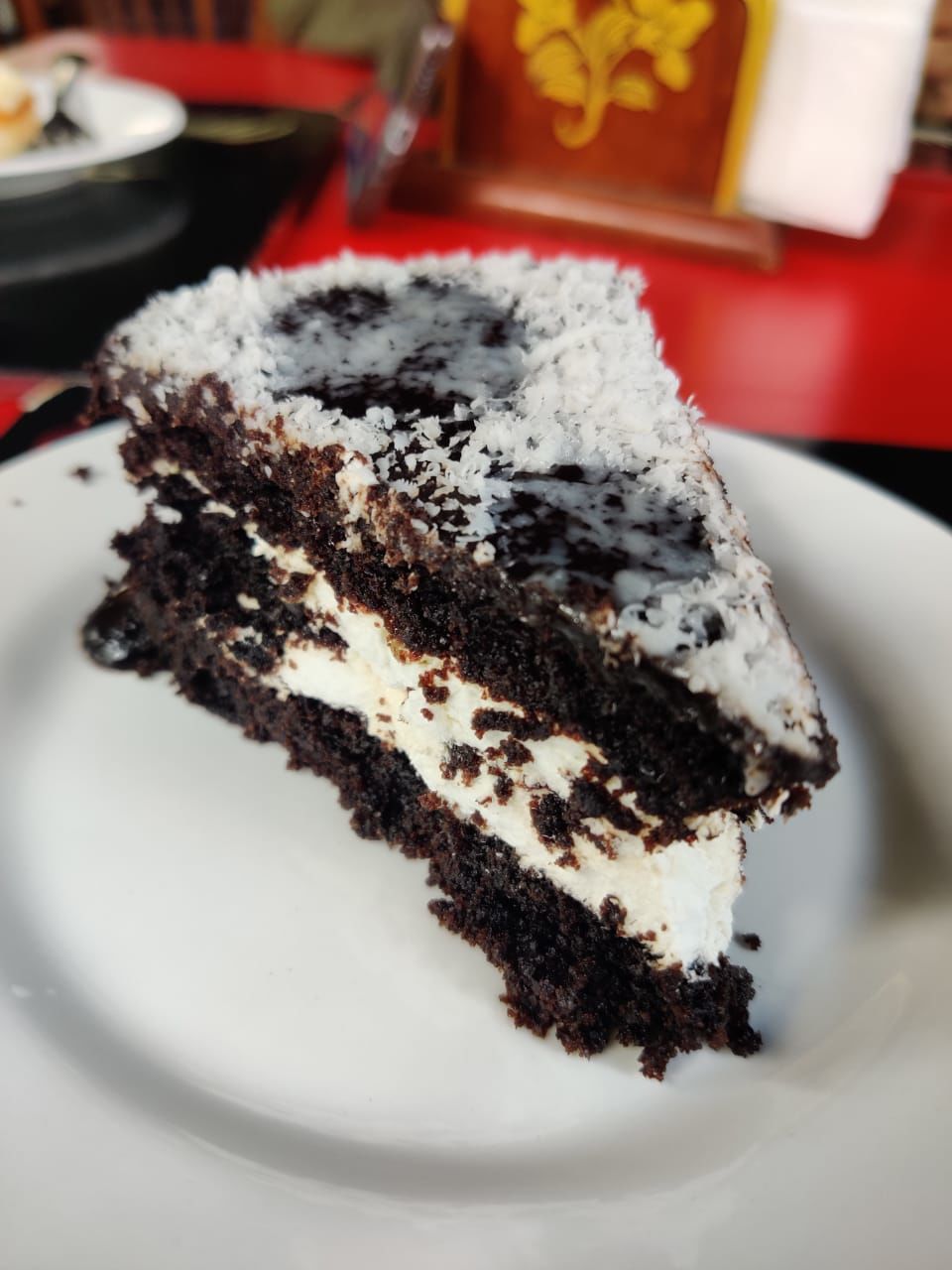 The best place to learn about Tibetan culture and art is this Norbulingka institute. It is situated at a distance of 8 kms from Dharamshala and the very first spot which you will encounter in your journey. The whole architecture gives you the complete image of Tibet once you step inside of the complex. The complex tries to preserve the roots of Tibetan culture from ancient times in India. Norbulingka's art studios include Tibetan statue making, thangka painting, screen-printing, applique and tailoring, woodcarving, wood painting, papermaking, and wood and metal craft. The institute also provides an option to stay in Tibetan style but it is not very cheap.
At the entrance, you will be asked to pay a small fee of Rs. 50 for locals. From there, you will be able to observe Tibetan artisans, wooden bridge, stone carved paths, tiny waterfalls and the main complex of the temple Deden Tsuklagkhang.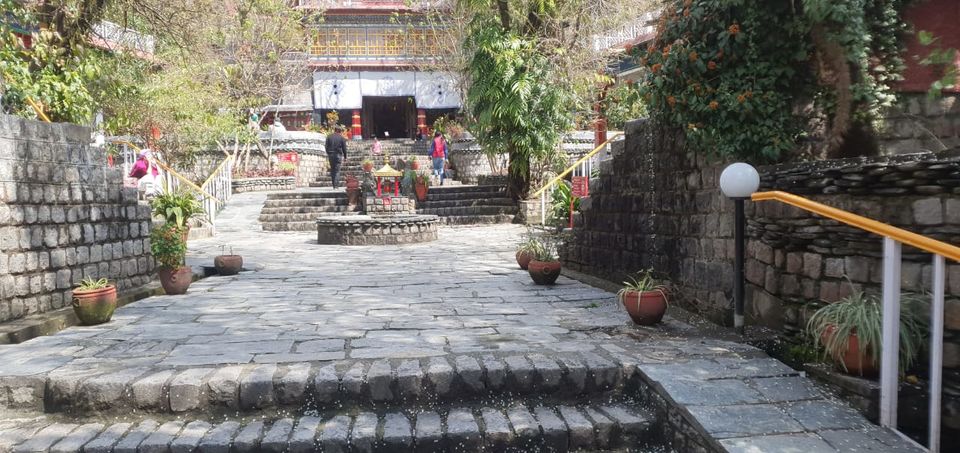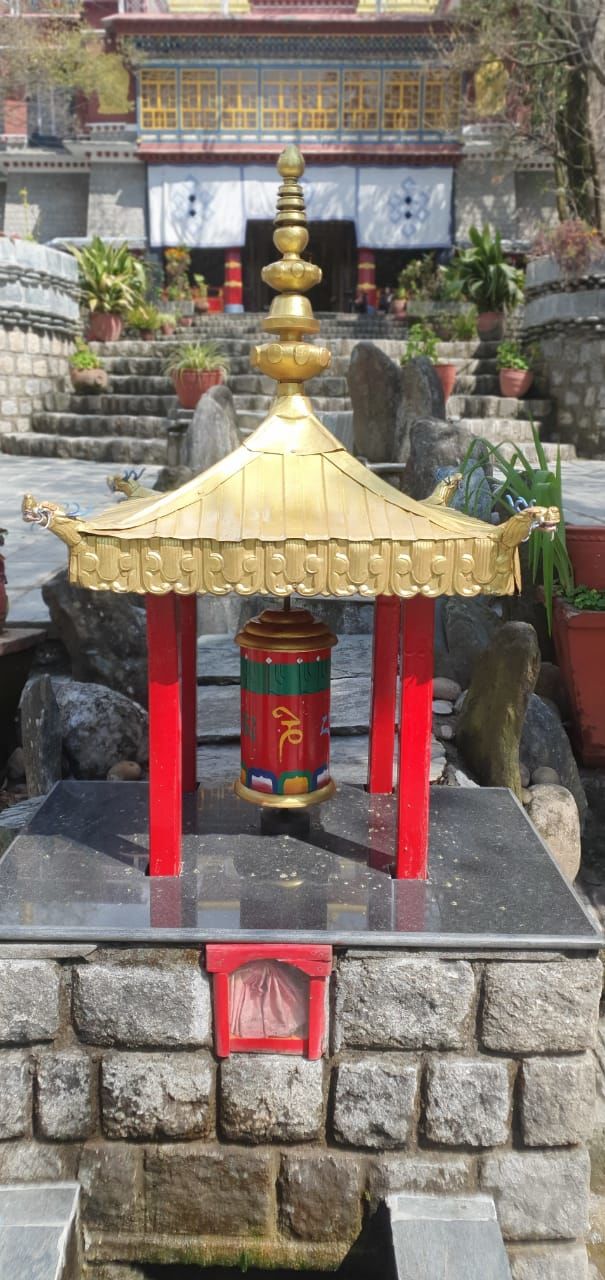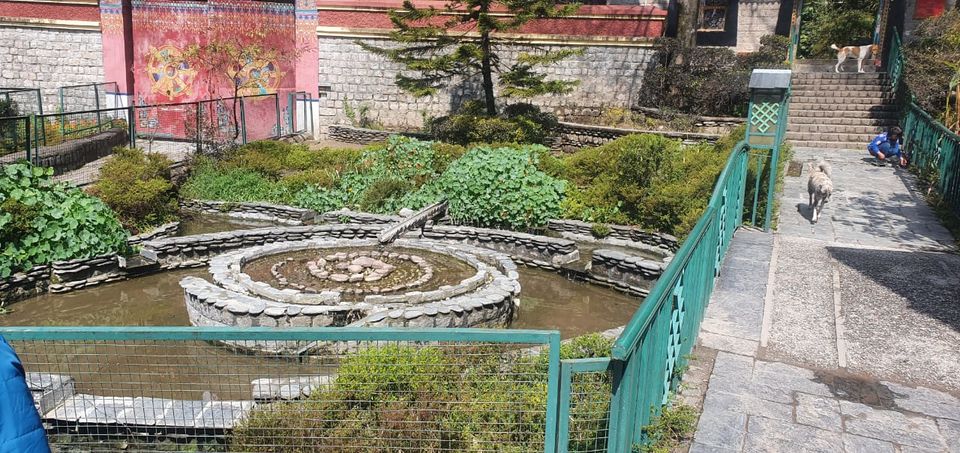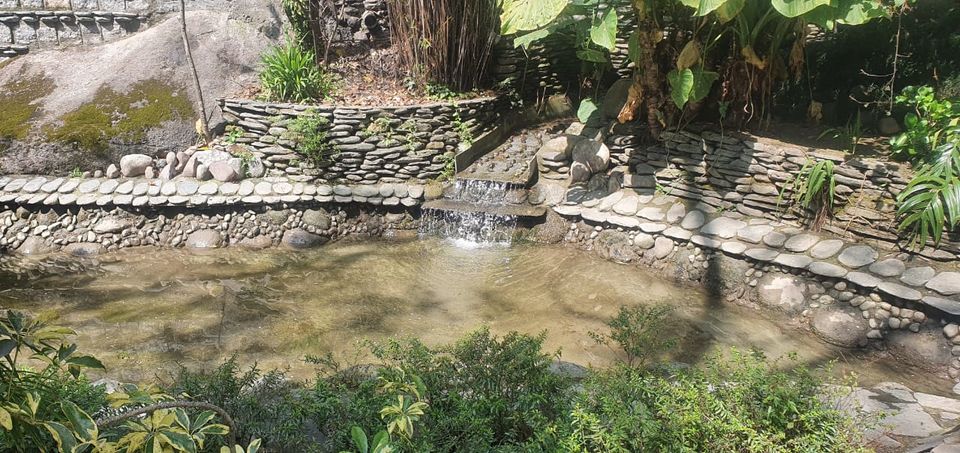 6 kms from Norbulingka, lies the State War Memorial inaugrated in 2017 to remind the sacrifices of the soldiers of Himachal Pradesh right from recipients of Victoria Cross to Paramveer Chakra. This place is spread over 2200 sq. metres and have some of the key attractions. Located in the middle of lush green pine trees, the memorial is a peaceful and patriotic place decorated with lawns and artistic landscaping. No wonder, you will feel patriotic inside the place when you see a huge map of India drawn out on the ground with stones.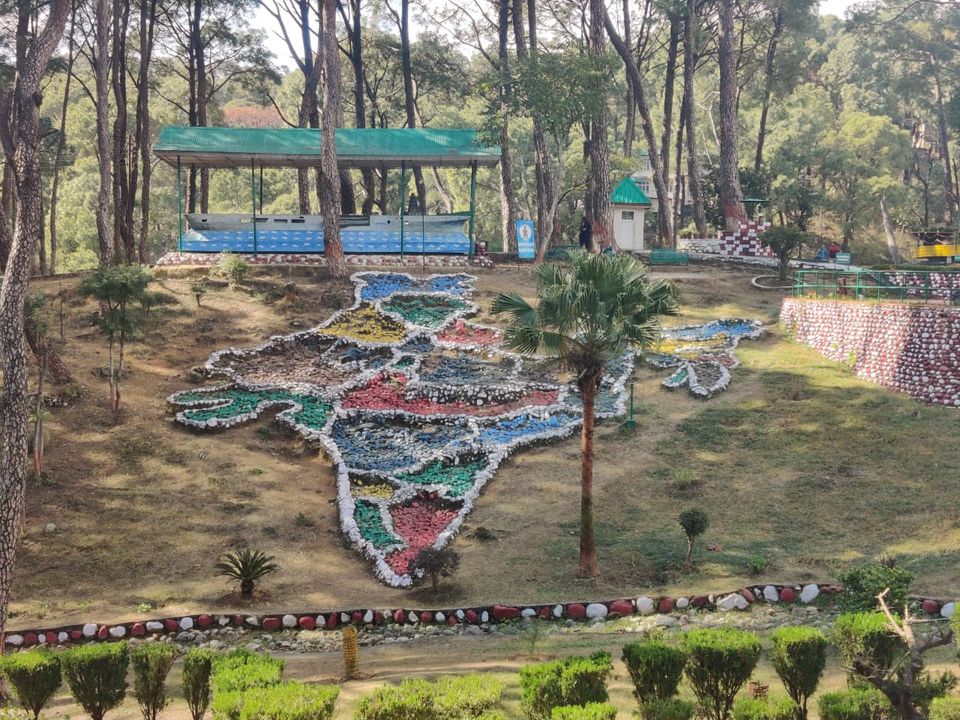 After spending some time in Dharamshala, we started driving towards Mcleodganj. I didn't visit the cricket stadium again as I already visited it in my earlier trips. Also, I visited Gyuto Tantric Monastery but it was closed due to corona pandemic and hence, I am not writing about it. It is only half an hour away. The road is amazing to drive between the dense pine trees on both the sides. This is exactly a place for adventure lovers. You just name it and everything is here: camping, bird watching, trekking, waterfall, snow, cool cafes. You need to park your vehicle in the common parking here and then you can explore the town on your foot.
The main focus for monks and most tourists is the Tsuglagkhang complex, a custard-coloured concrete monastic village that's home to the Dalai Lama along with two colourful temple rooms and the excellent Tibet Museum, whose entrance you'll pass en route.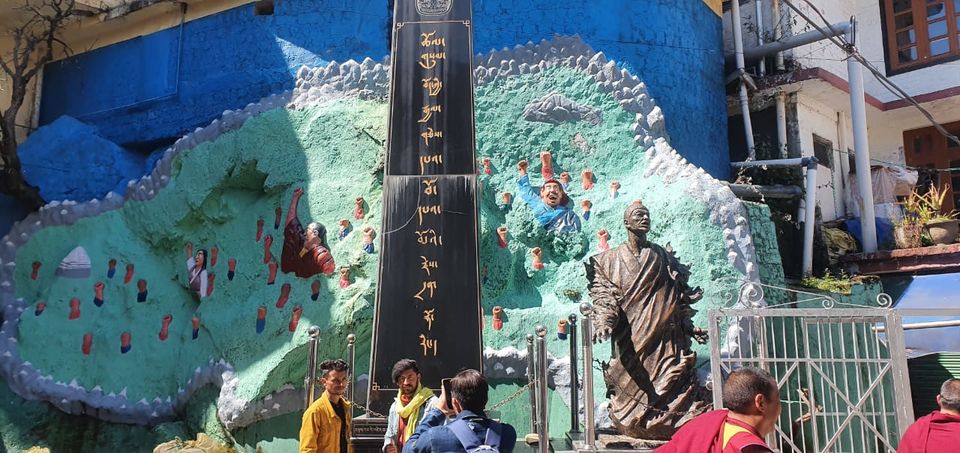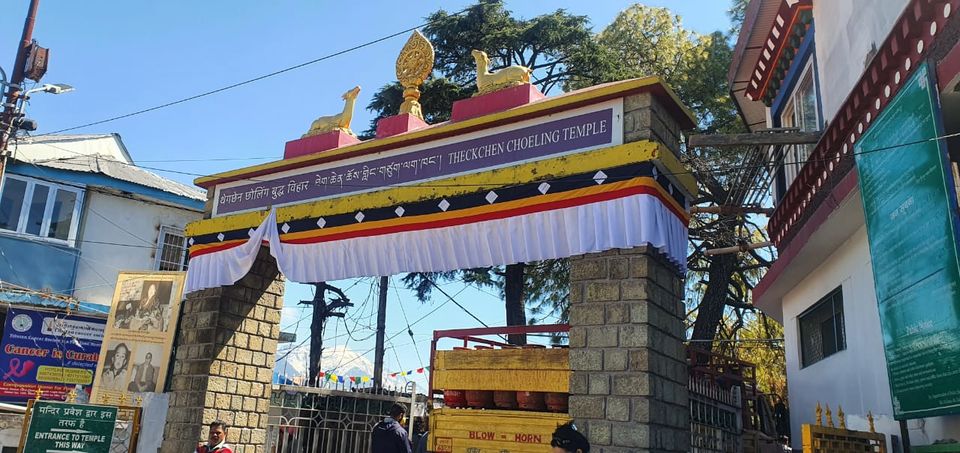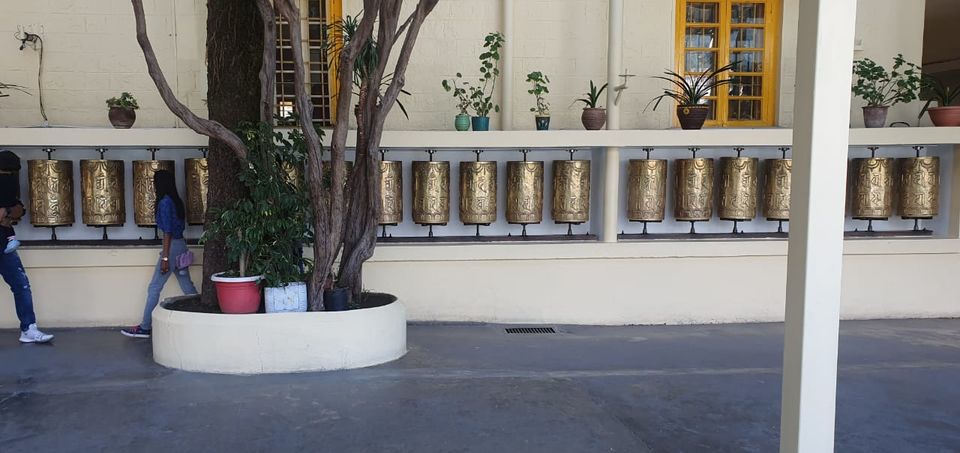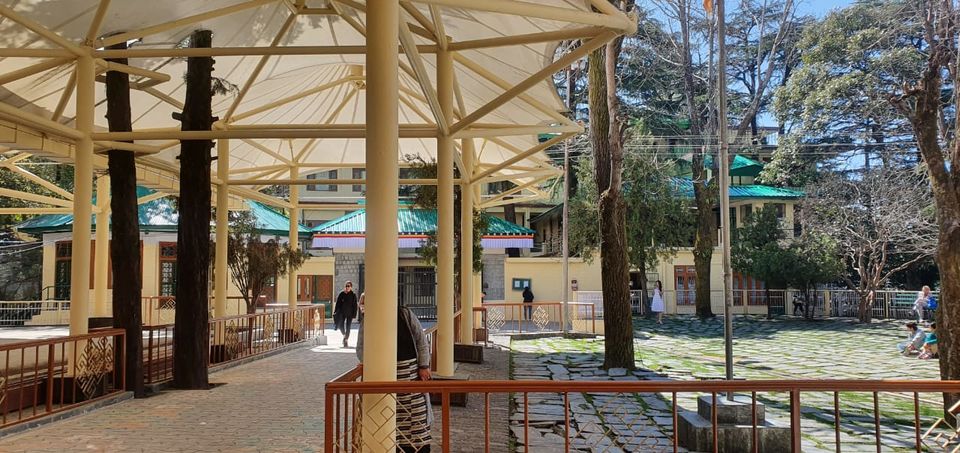 Besides this complex, Mcleodganj is a place to walk and try Tibetan cuisine. You could see lots of foreigner faces on the streets and bunches of backpackers along with solo travelers gazing the souvenirs and artifacts of Tibetan culture which is displayed on the streets everywhere for sale and trying to find inner peace of their souls. The difference between walking here and walking to other hill stations is that it is a very peaceful environment and there are almost none street hawkers who are trying to sell something forcefully. Everything is very peaceful here. After such a long day, we got back to our hotel and did plenty of rest as the next day was going to be tiring again.
Located 2 km from Mcleodganj is an ancient Hindu temple dedicated to Bhagsu Nag, the snake god and to Lord Shiva. There is a freshwater spring in which pilgrims take a holy dip. This small town is fully settled by Israelis, everything is written in Yiddish and India is transformed into a land familiar to them.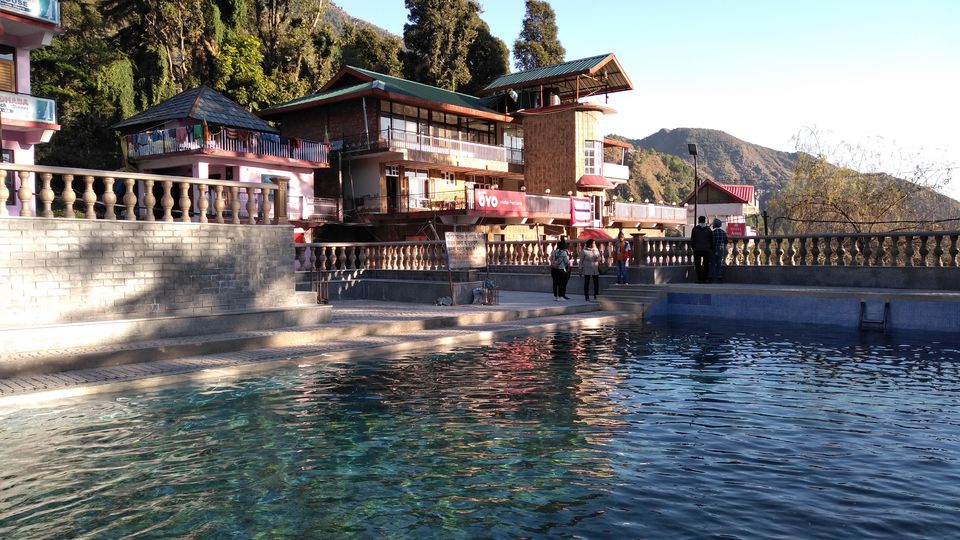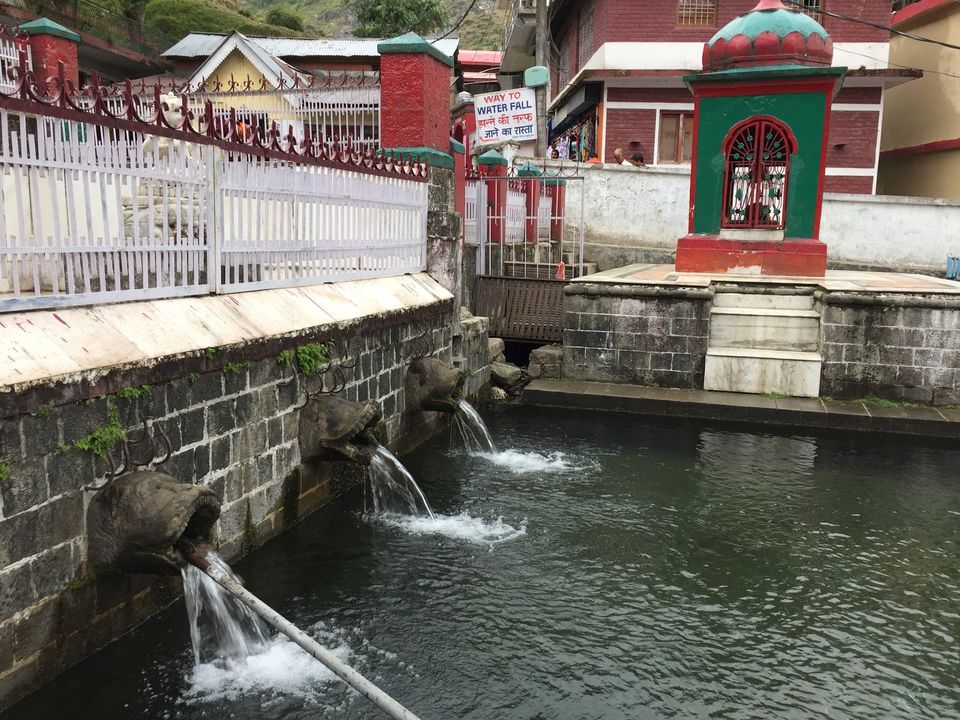 This waterfall is situated at Bhagsu, behind the Bhagsu Nag Temple. It is a short trek from the temple. You need to climb around 300 steps to reach to the waterfall. It is relatively a small waterfall but falling from a great height. In the way to Bhagsu, you can experience a true hippie culture with lots of Italian & Israeli's kitchen, meditation and yoga classes, cooking courses & massage centers. Also, on the wall, there is a graffiti about recycling by Dalai Lama.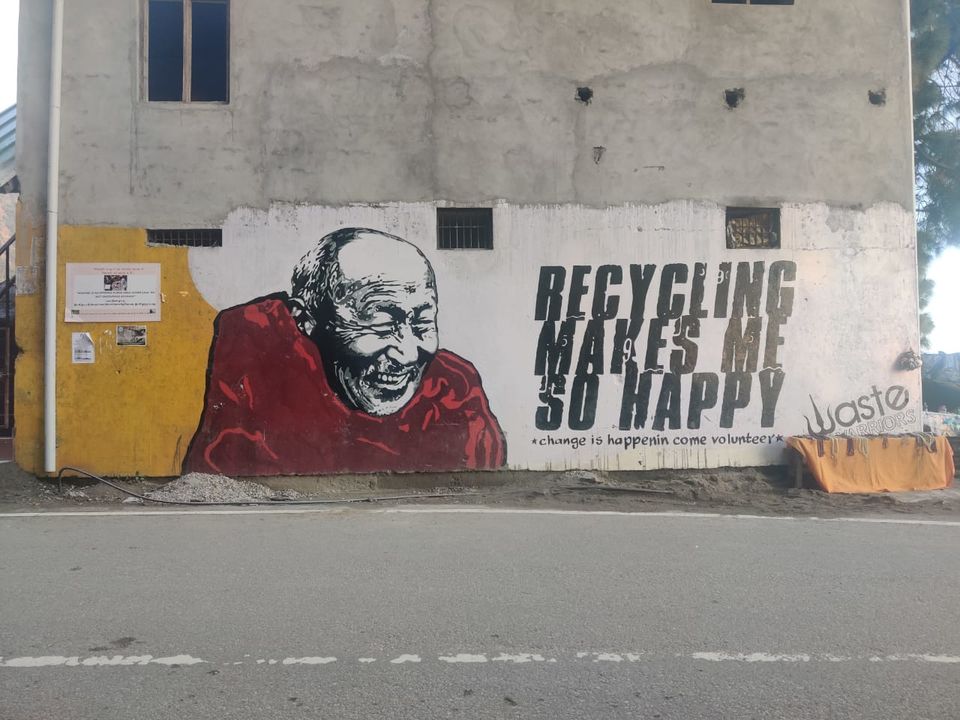 Well, this is the last part of this blog but it might be the most interesting for the adventure lovers. The location of this cafe makes the waterfall unique among all others in the country. This cafe is located on the top of this waterfall which has a statue of Lord Shiva. The waterfall is said to start from the head of this statue, hence, giving the name to the cafe as "Shiva Cafe". The trek up to there is pretty long with some difficulties as it gets rockier and rockier as you climb up. Once you reach there, the feeling is amazing. The environment is relaxing and the cafe serves really delicious food whether it is maggi, momos, pancakes, Shakshuka, pizzas and many others. You can also play chess, have chilled beer and listen the constant sound of the waterfall which will soothe your ears. You will forget all your tiredness and the difficult path which you took to reach here. It is really a worthy place for all the hard work .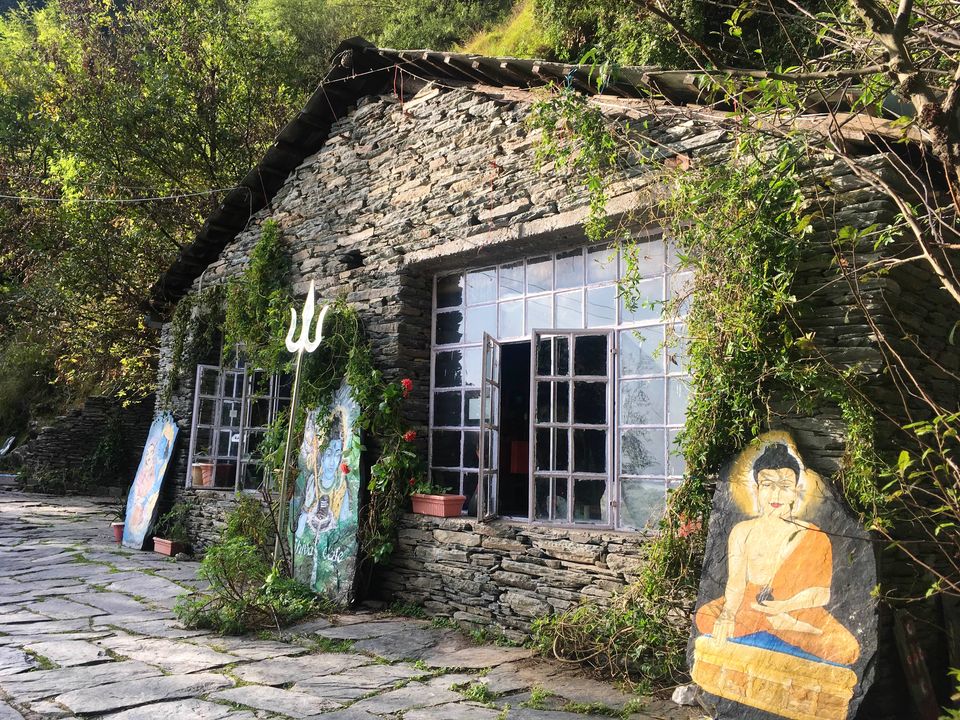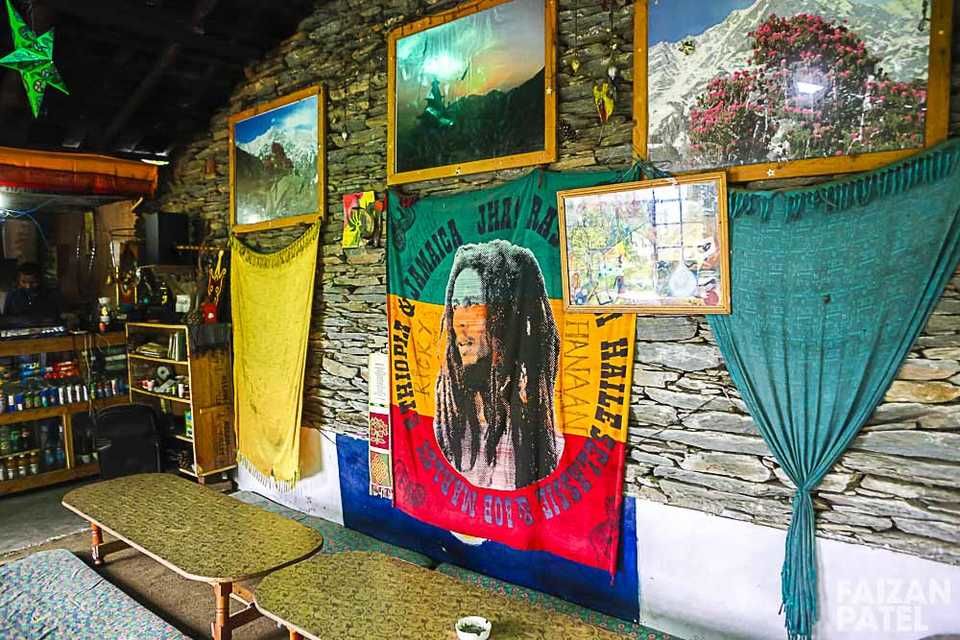 And here is the major foundation of the memorial with some sorroundings...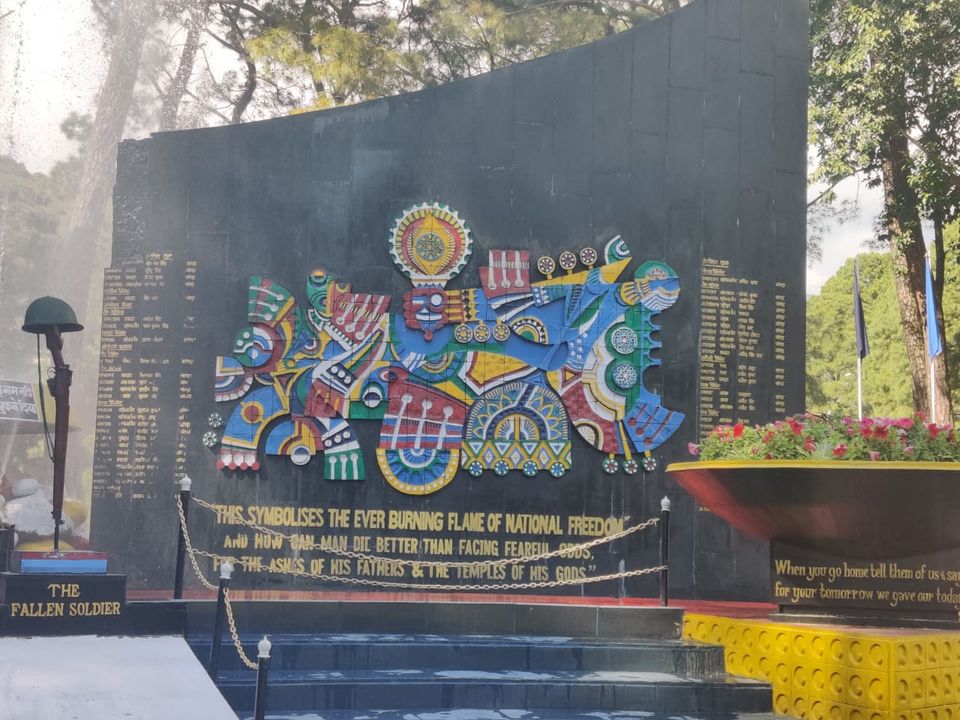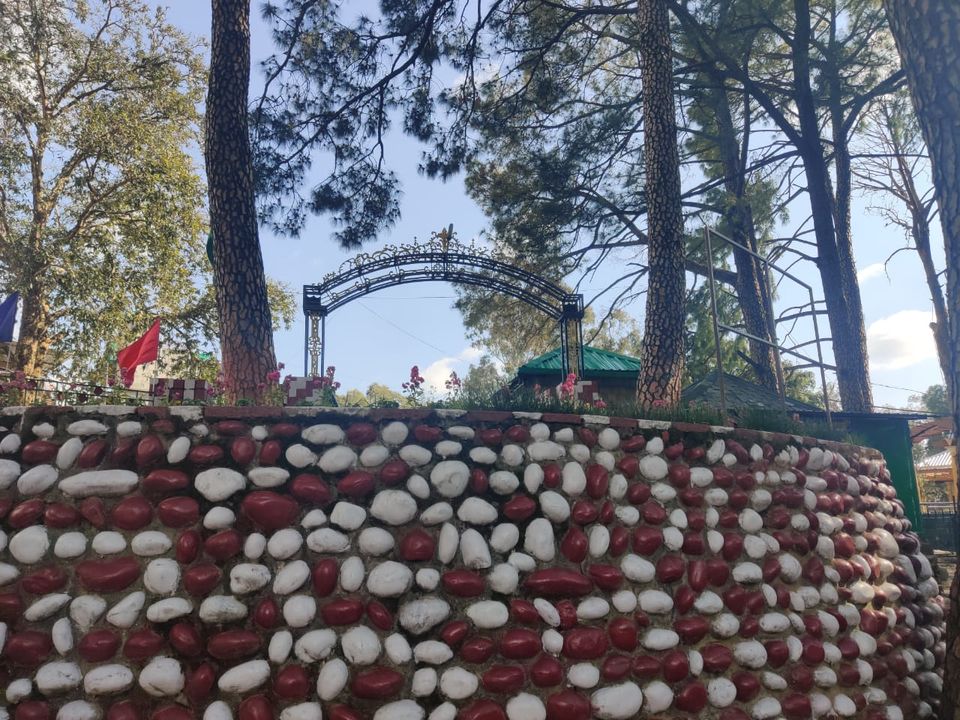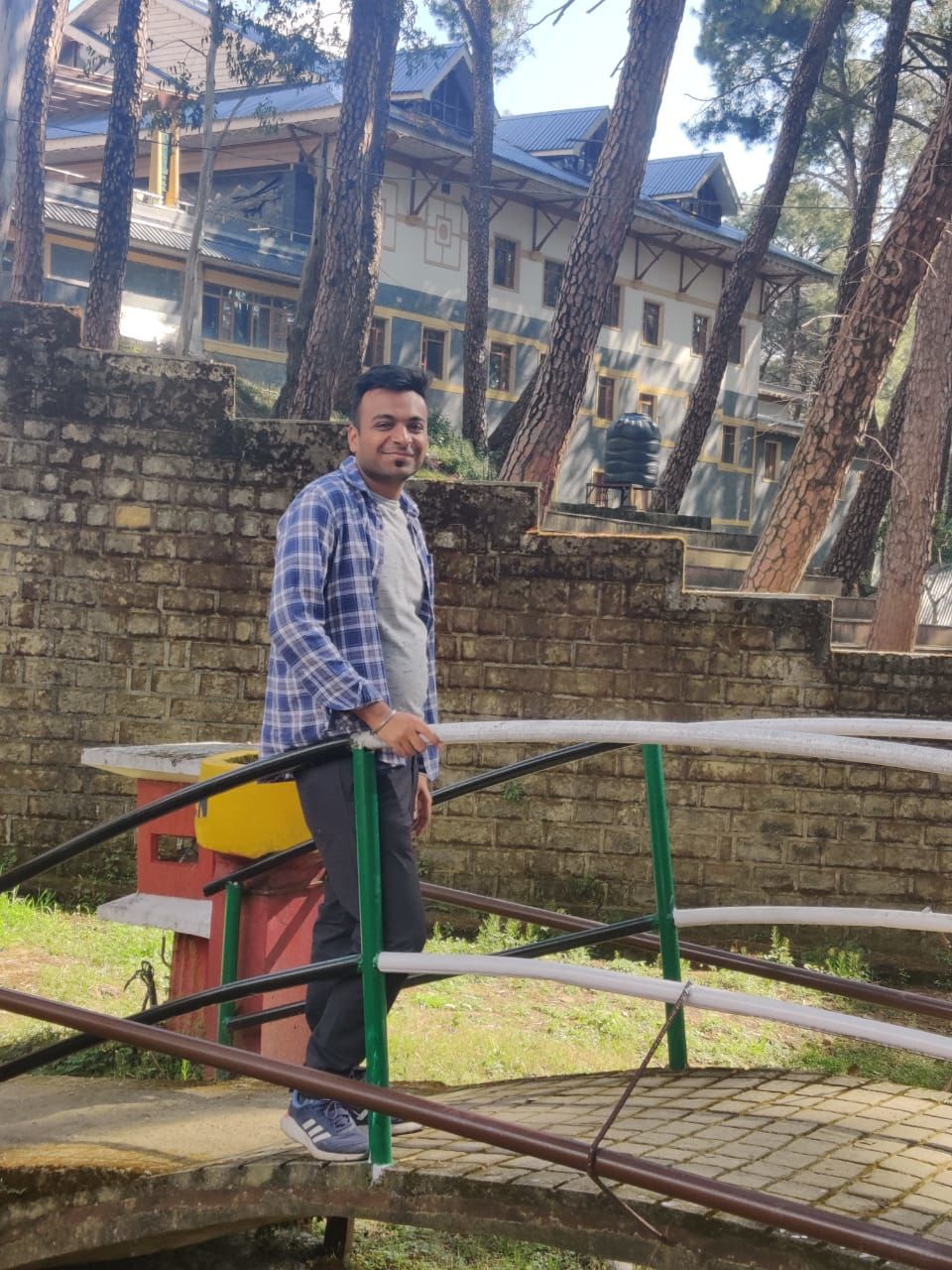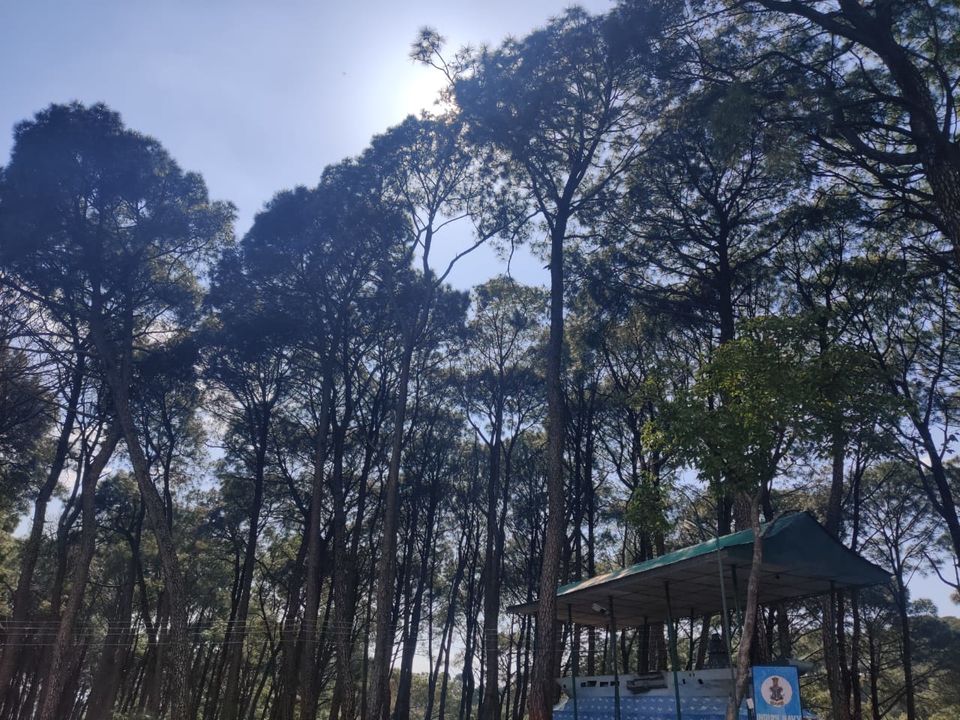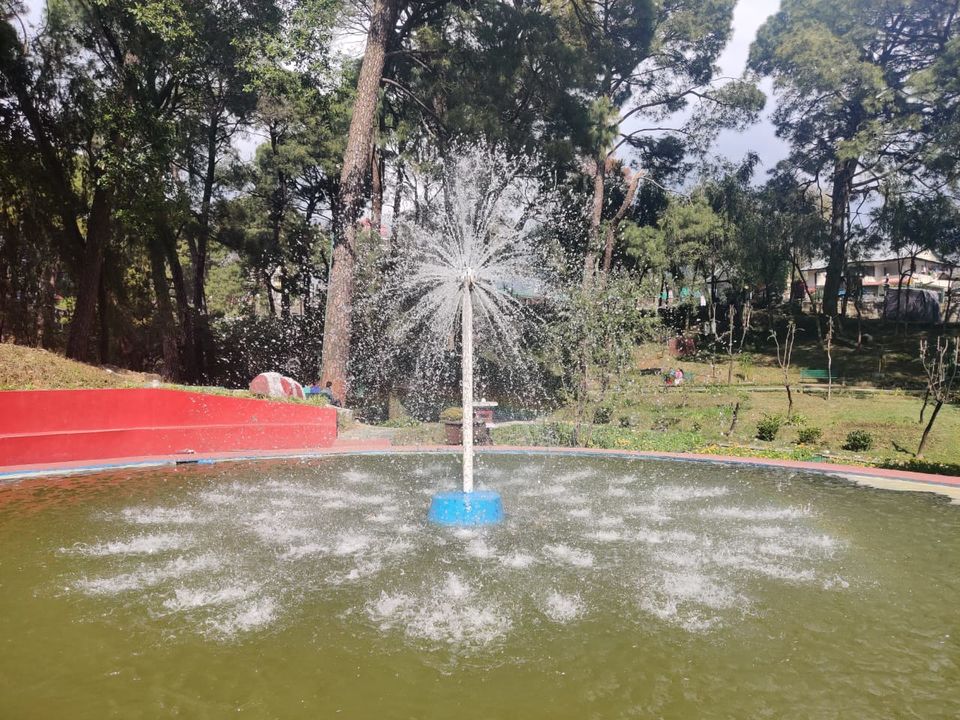 Namgyal Monastery
This monastery being the personal monastery of the 14th Dalai Lama lies inside the Tsuglagkhang complex itself, also known as Namgyal Tantric College. This monastery is home to 200 monks currently who are protecting the traditions of the religion together. The study of the languages Tibetan and English, texts of Sutra and Tantra, Buddhist philosophy, sand mandalas, ritual chanting, and dances are all included in the study of Buddhism.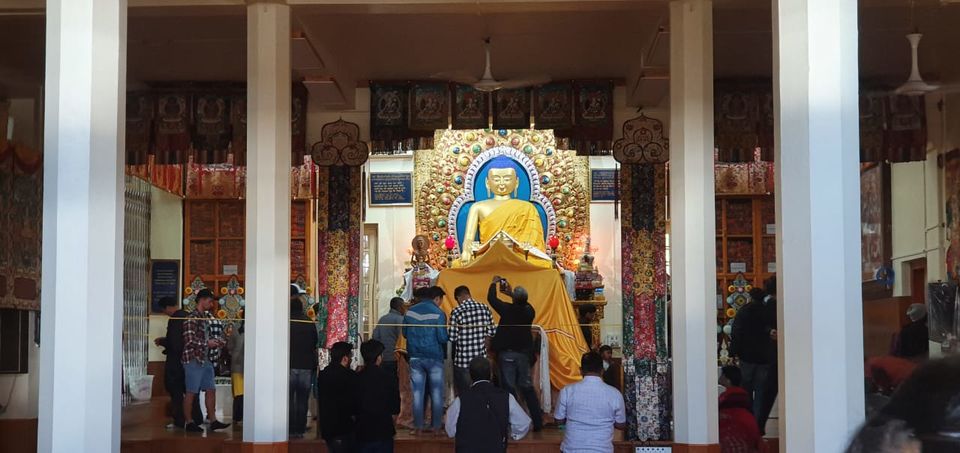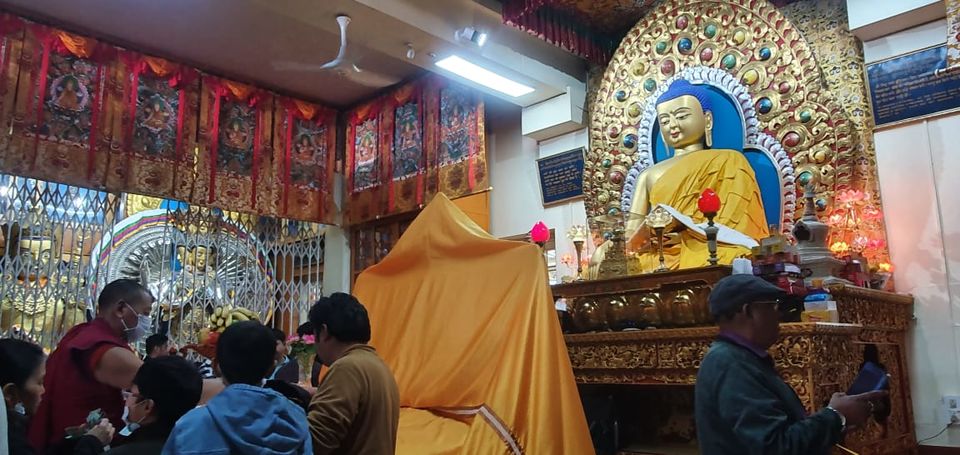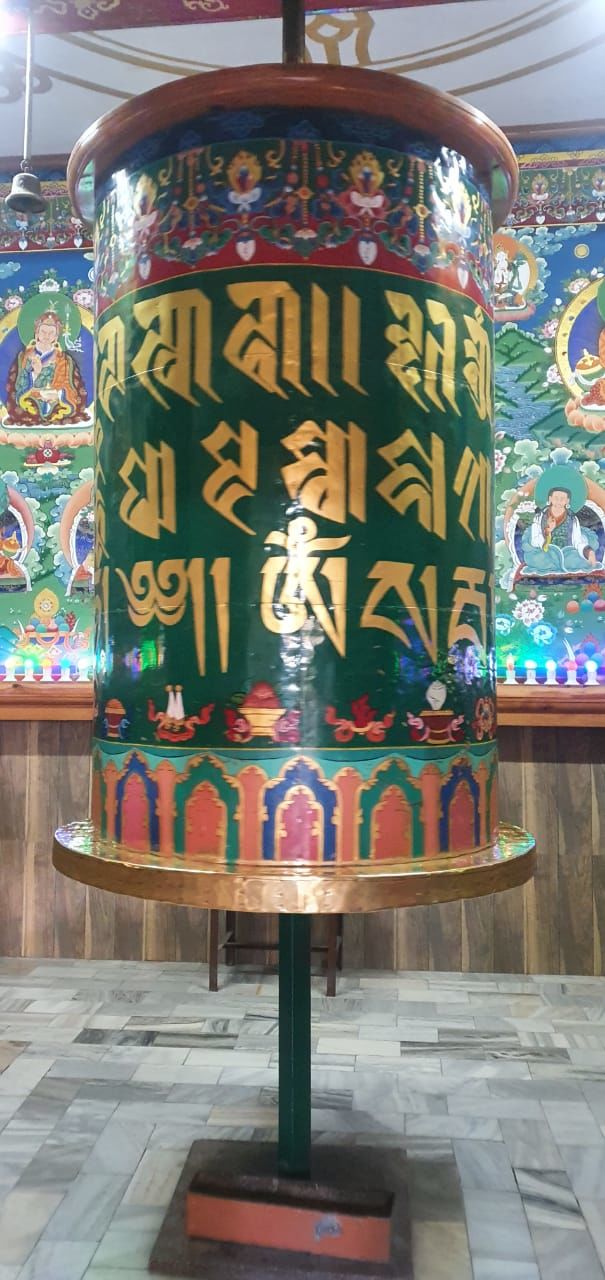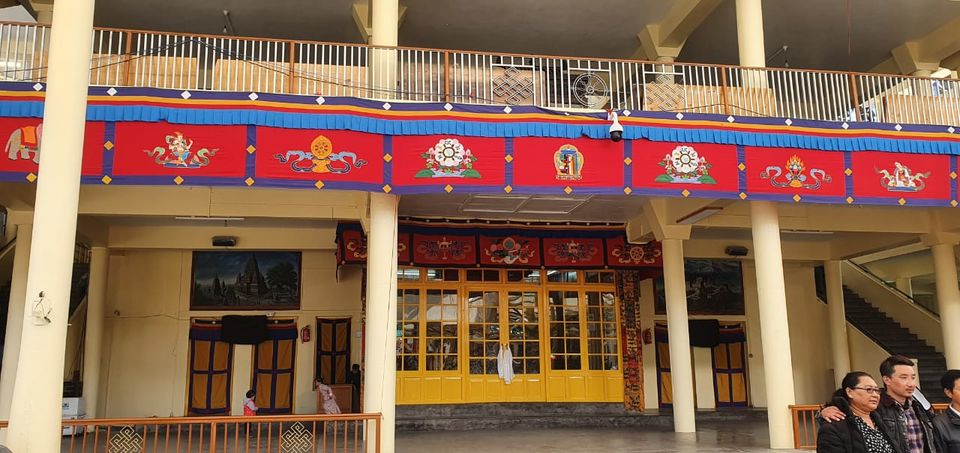 History of Bhagsu Nag Temple
According to legend, 5000 years ago, Nagdevata, the snake God was drawn into a battle with a local King Bhagsu, who dared steal water from the sacred NagDal Lake. King Bhagsu was vanquished and forgiven by the Snake God and the site consecrated as BhagsuNag. Amongst all the devotees, the temple holds a special significance for the Gorkhali community. Temple patronage had been the essence of Gorkha culture.

Here is the main waterfall where the route ends for everyone except the food lovers who wants to climb to Shiva Cafe.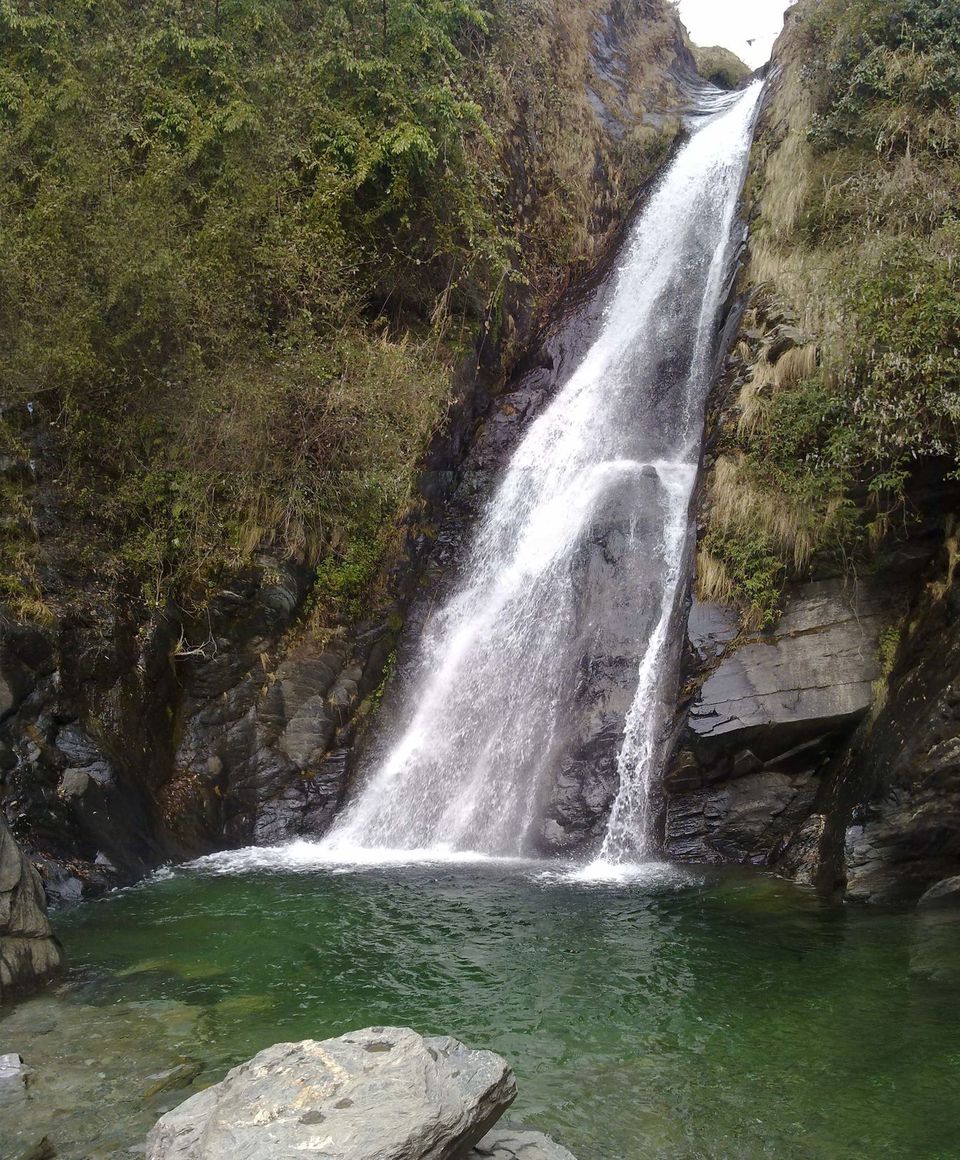 That was all about Dharamshala & Mcleodganj. However, if you have more time and you are interested in more trekking, you can choose to go Kareri Lake or Triund. You can also join a meditation course for couple of days if you have plans to stay longer. You can have musical lessons as well. It all depends on how your soul wants to be rejuvenated. For one, it can be meditation and for the other, it can be music. For the third, it can be a relaxing massage. You will find everything here, hence, making the most ideal place for a holiday as well as short weekend trip from New Delhi.
Next blog will be my last blog before the lockdown occurred and it will be about an offbeat destination nearby Kangra. We will see about it later. Till then, do let me know your views about this blog and keep following me. Goodbye !
Be Healthy, See you sometime on the road...