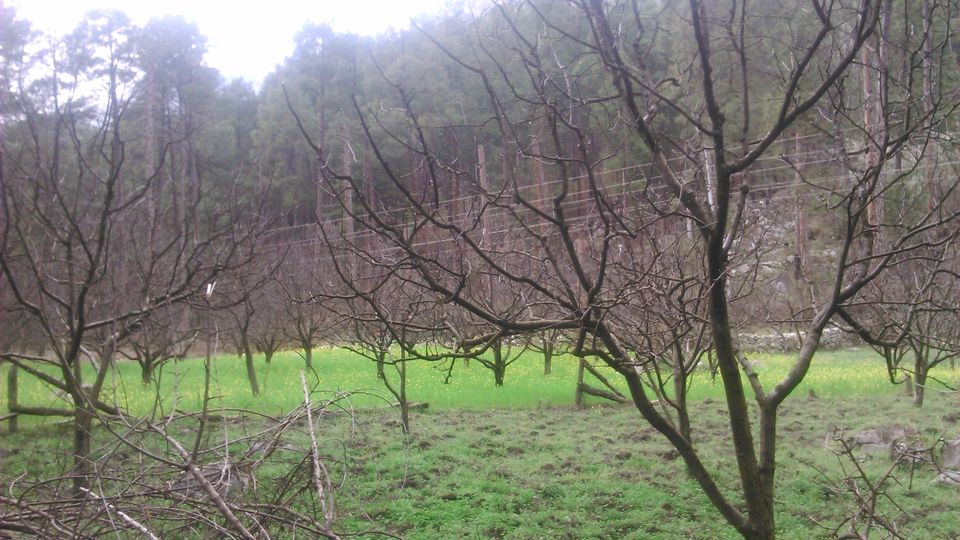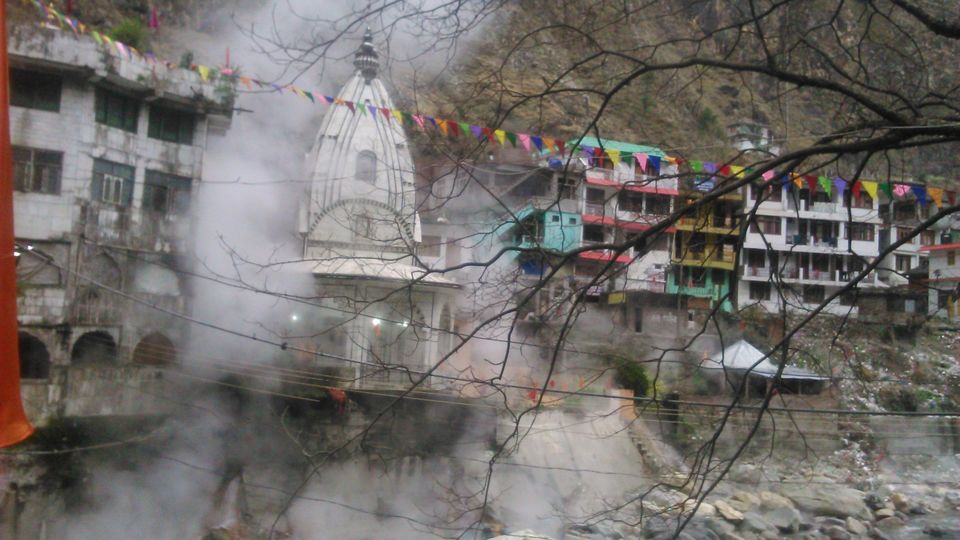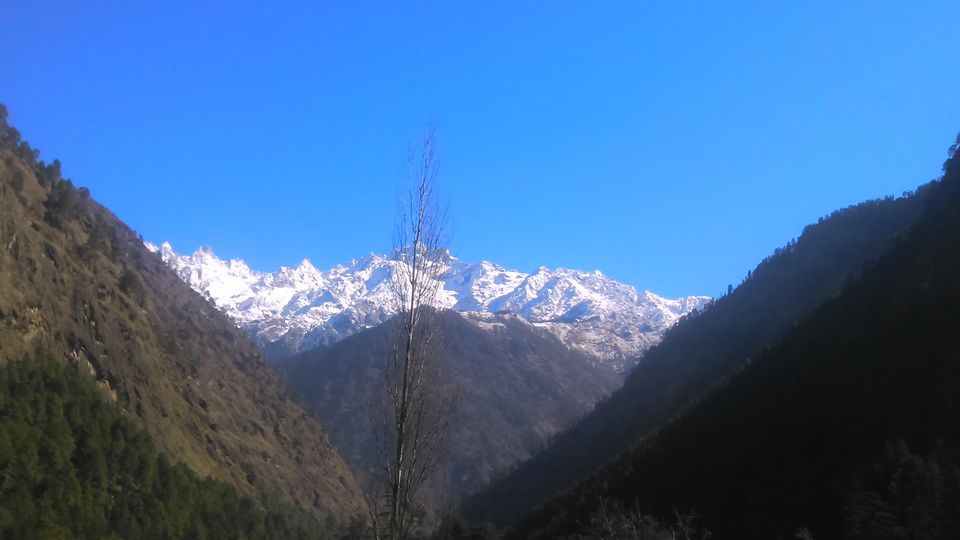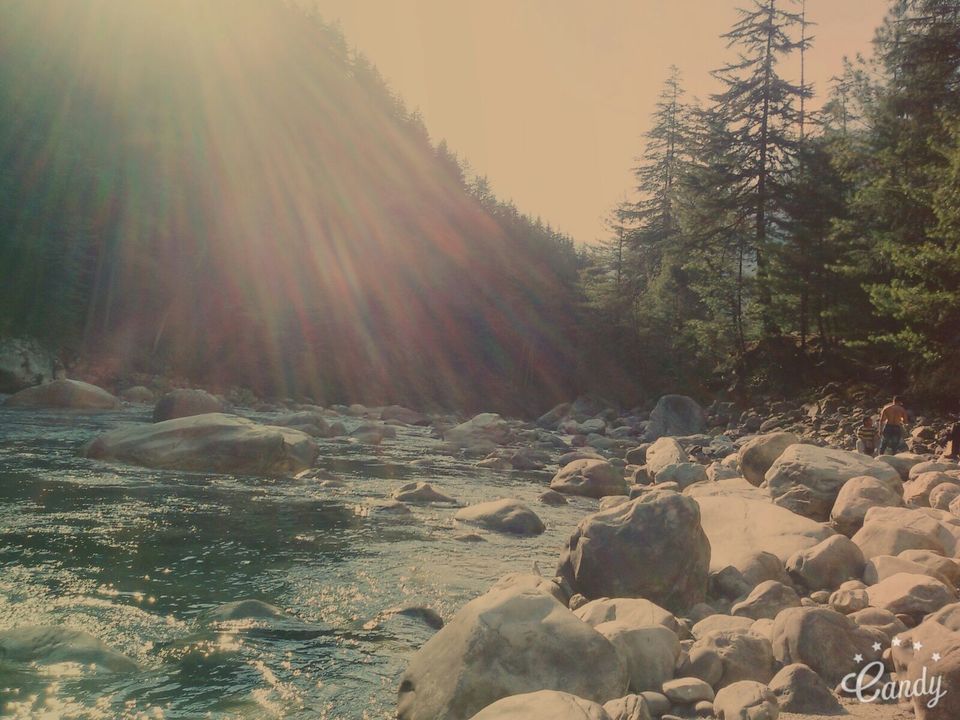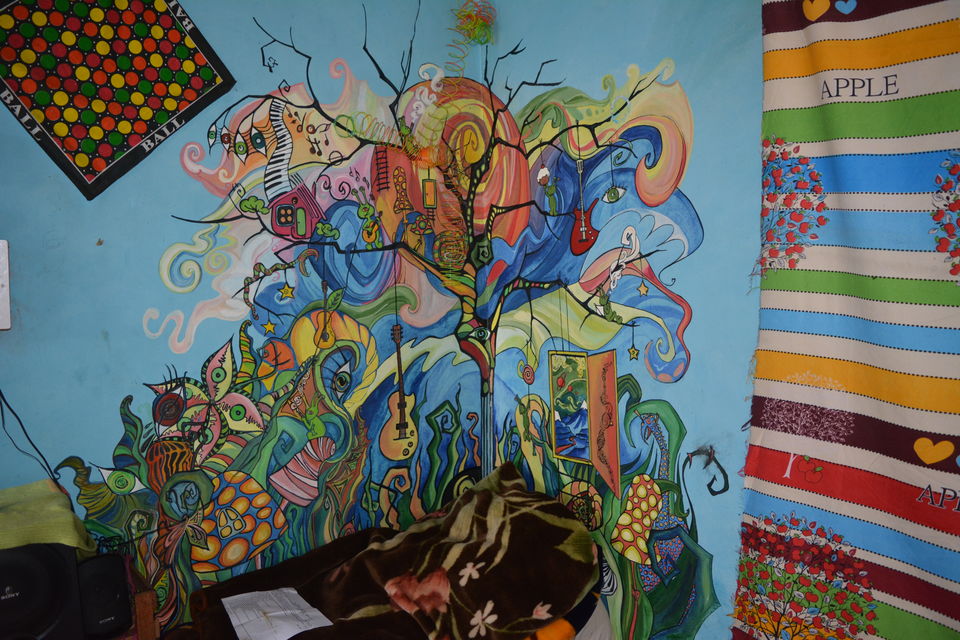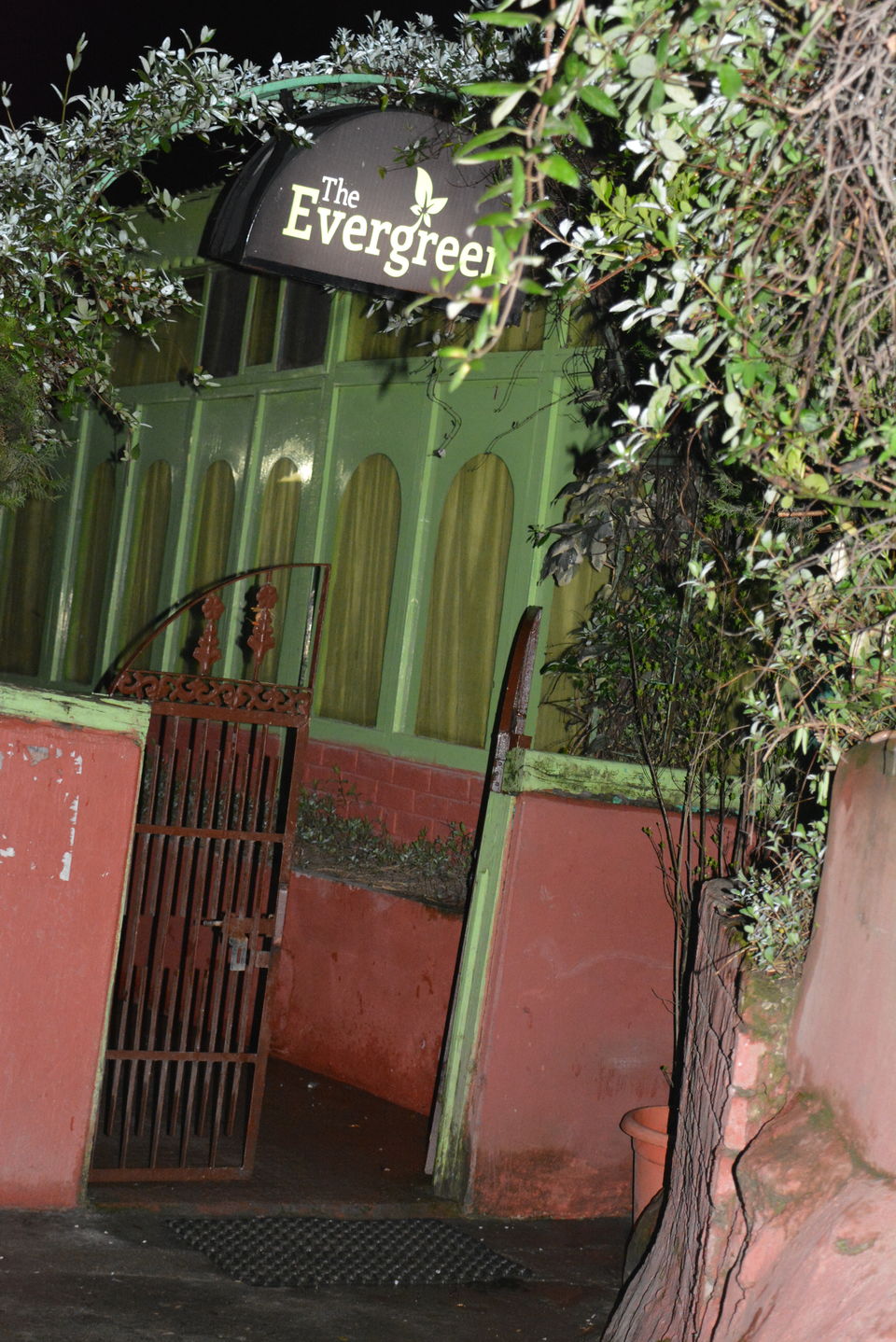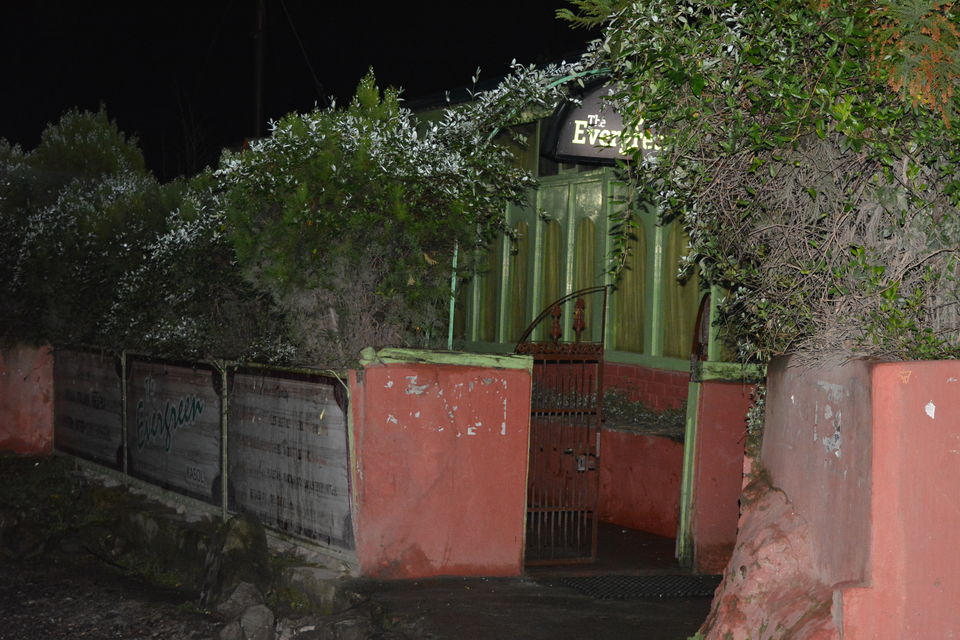 Well it all started with an instant plan wen a long weekend was approaching cz of 'Mahashivratri Holiday' So finally came d tym to strike off a place from my bucketlist-Kasol Trip!!.Kasol-a picturesque village in kullu,H.P.-stretched along Parvati river.We were 9 ppl so booked a cab frm Shimla to Kasol.The start was difficult as weather on d day of trip was 'HEAVY RAINFALL' which made us more skeptical regarding wat clothes 2 carry n wat not.But ol dese weather conditions coundn't dampen our excitement to go.We started at 6 in d evening n reached dere by 1:00A.M.After a lil search for abt half an hour in kasol we got homestays dat too for 500 bucks only.
DAY 1:Early morning, with a pleasant view from balcony ....snow caped mountain....blooming flowers in apple orchards..sense of refreshment!We had breakfast at one of d known cafes dere 'Bhoj Cafe' as we had already researched about d place n famous cafes on net earlier.Ambience in d cafe was extraordinary n Food......as m a grt foodie so I would rate it 8/10.You can experiment with new Israeli n Italian dishes dere but shakes n pancakes are must try dere.Spending d day exploring Kasol market n nearby places in d evening we went to Manikaran Sahib which is just 4km from kasol.Having sm devotional time dere you can feel d connection with The Creator(purifying Soul).Den we had tasty langar And d special mention about 'Hot Cave'....you can spend hours dere relaxing atleast in d cold weather(quite cozy!).From dere we went to Shiva temple adjacent to gurudwara only.As it was Mahashivratri we were seeking for 'The Ghotta' but couldn't get it.After cming bck frm manikaran we had sm rest in d room n den had dinner at 'The Evergreen Cafe' It was d best place for me atleast....perfect ambience,romantic candle lit dinner(yes vd d 9 ppl :p) n palatable food(completely satisfying our appetites).
DAY 2:Next morning we started our trek to Challal.The trek trail is quite beautiful...frm d quevering bridge to soothing sound of Parvati river flowing at d feet of mountain, crossing the woods we reached a camping site...Himalayan Camping Site, where we booked two tents.Along d whole trek dogs are definitely going to accompany you.So if you are scared of dogs dont worry dese won't harm you.Sitting by d the riverside,looking upon verdure it really felt away from the stresses of mundane life.Listening to d music of nature,feet dipped in cold water n d view of lush green forest,perfect food for weary eyes I could feel d calmness inside me.The thoughts got clearer with positivity embracing me.After relaxing we moved further for Rasol trek.It was a 3hr steep trek on narrow n tricky trail.Its a small village with so many innocent ppl meeting on d way.Had a bite at some cafe dere n den we moved bck to our camping site.Chit chatting beneath the blanket of stars around bonfire we spent d nyt playing cards n gossiping ;)
DAY 3:After having breakfast at 'Moon Dance Cafe' we started our trip back to shimla.As earlier we had nyt trip so couldn't witness d nature beauty enroute Bhuntar to Kullu.Although we live in Shimla only but nature shows its different colors here in Kullu.The picturesque view of large mountains with river Beas flowing alongside is quite mesmerising.It all seemed to be a scenery from a fairytale!
P.S. Overall its a heaven for peace seekers n foodies!!So whenever u need an escapism from world plan a trip to dis piece of heaven 'Kasol'.
P.P.S. Its not a place for smokers only.....nature itself is a source of getting high here ;)
Everything looks better with glasses tinted green!