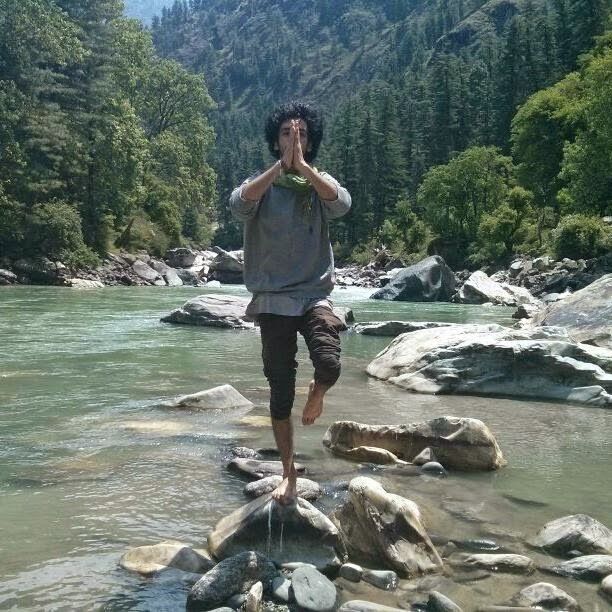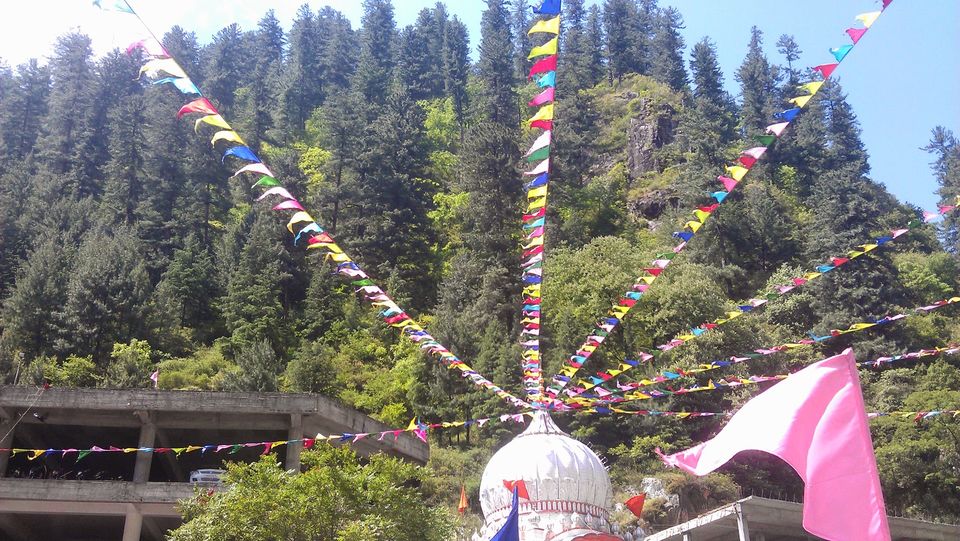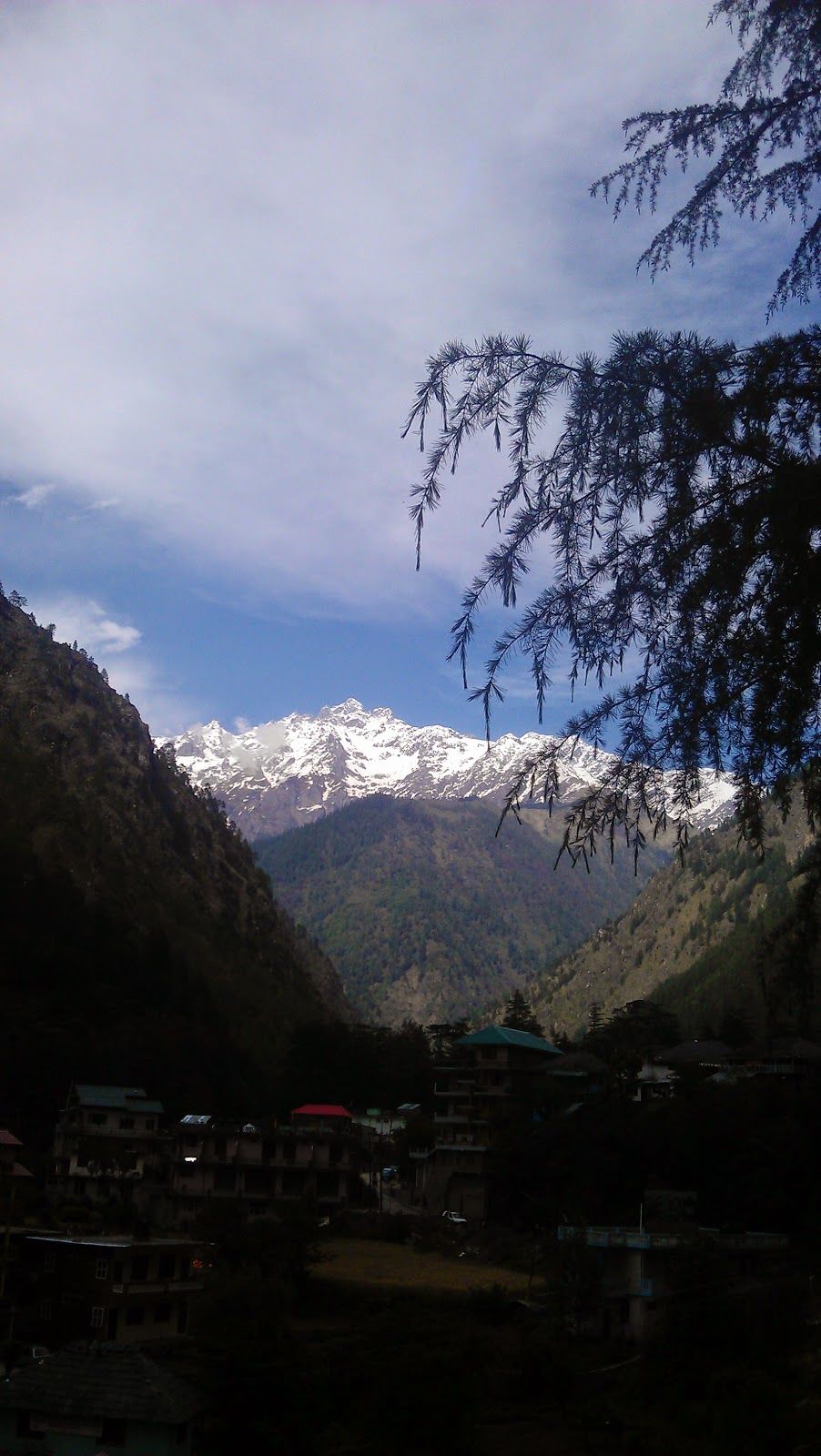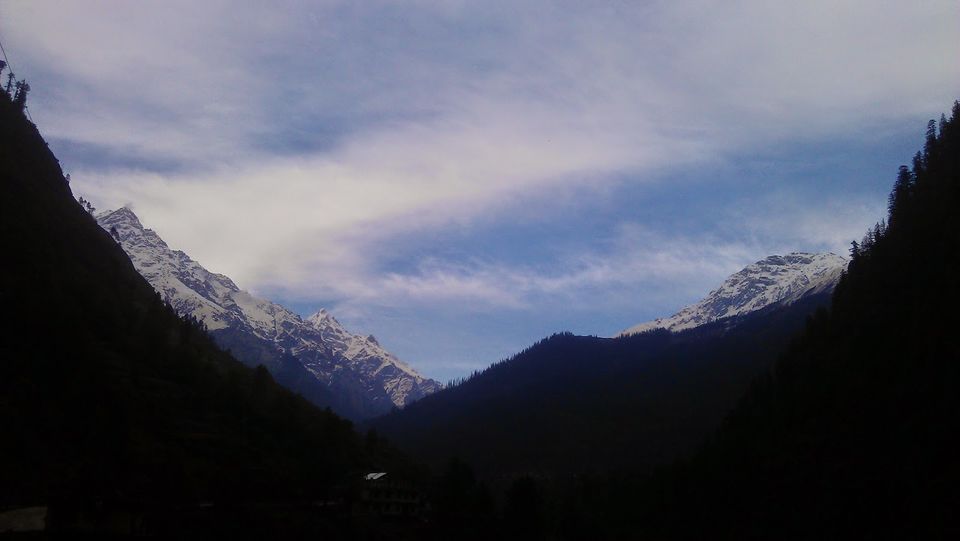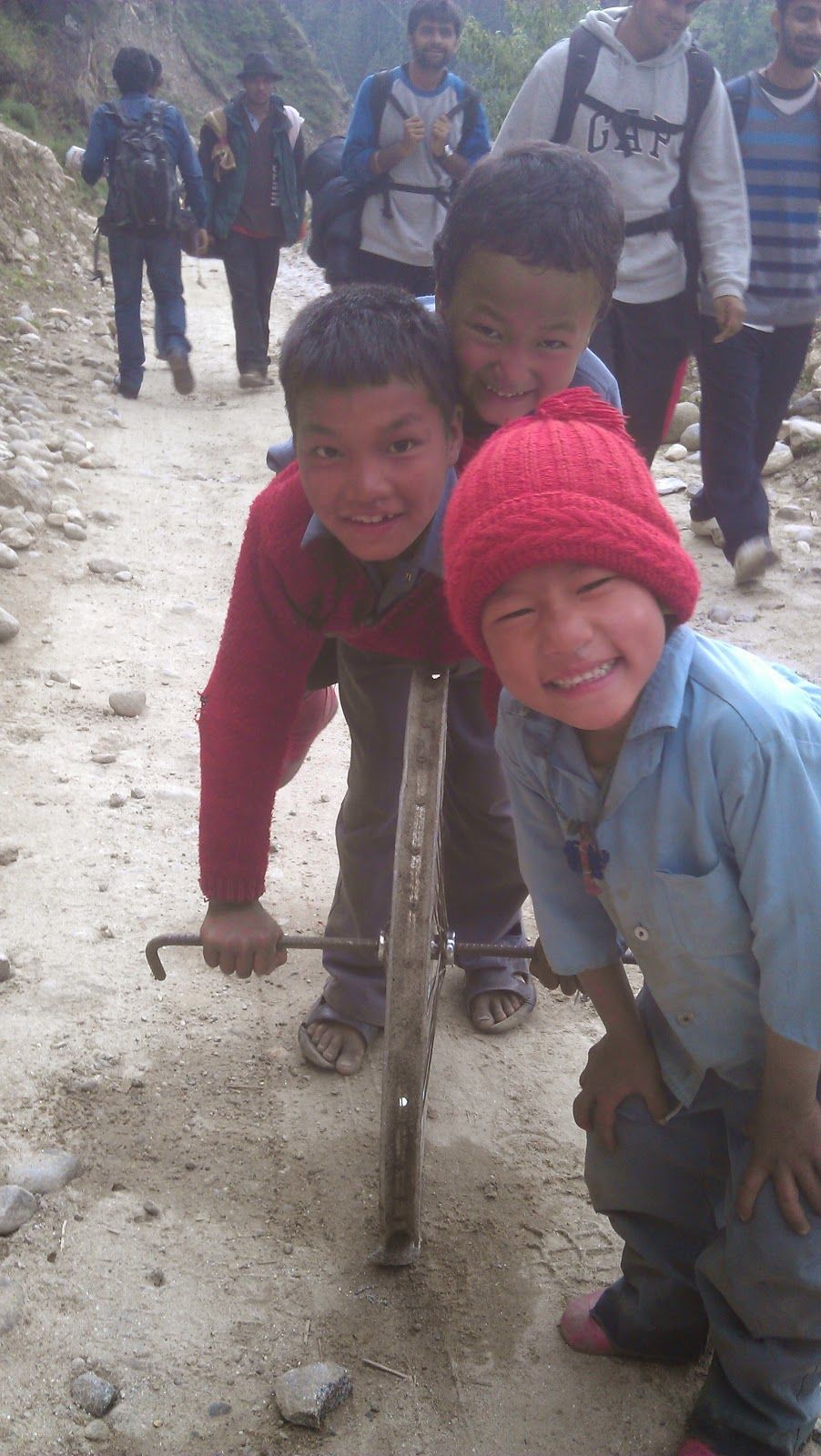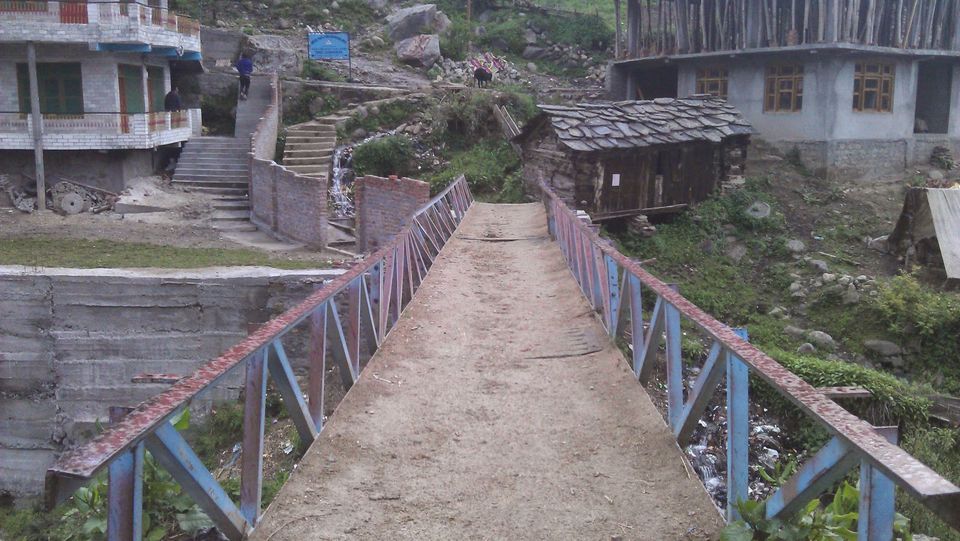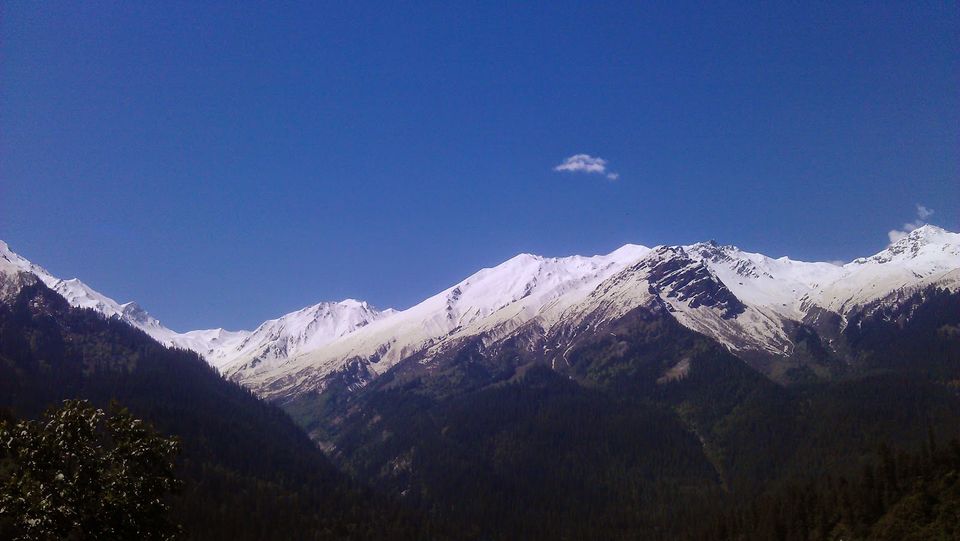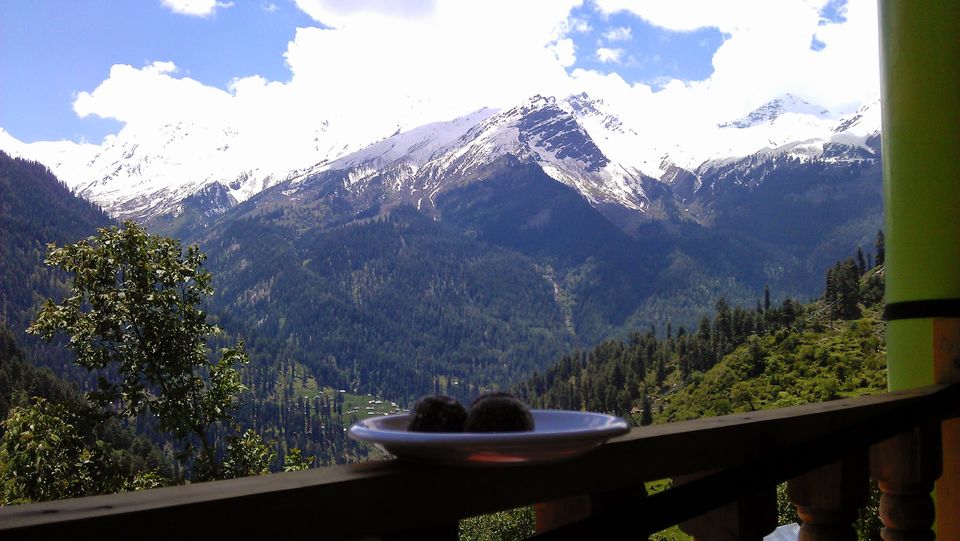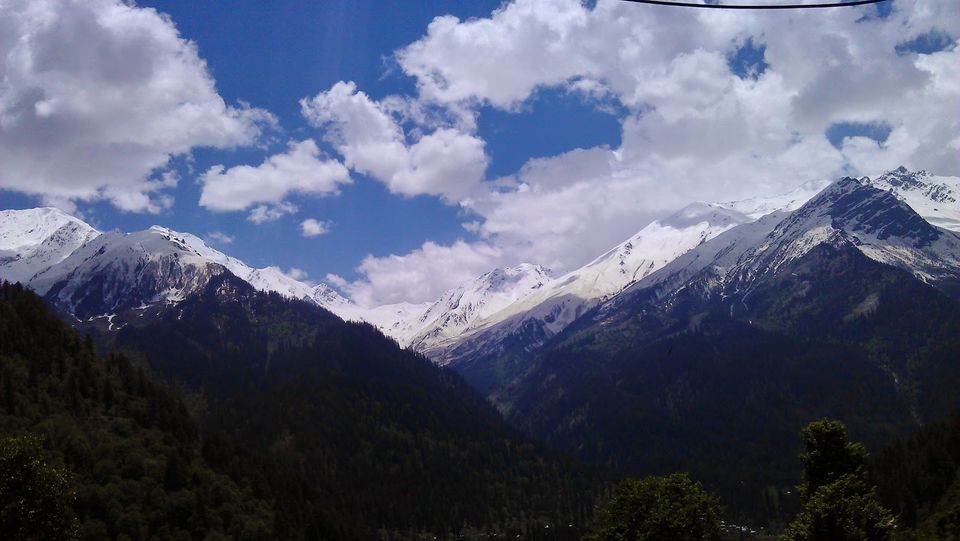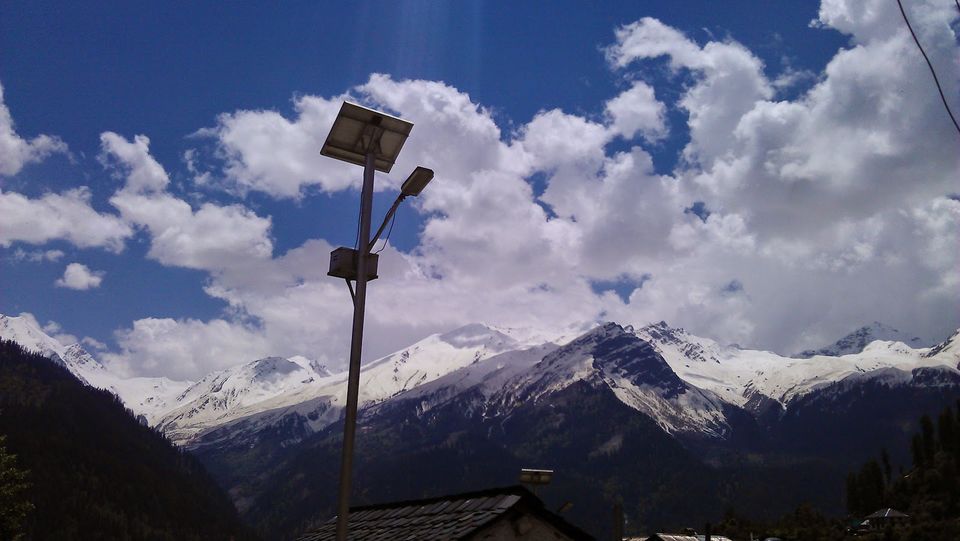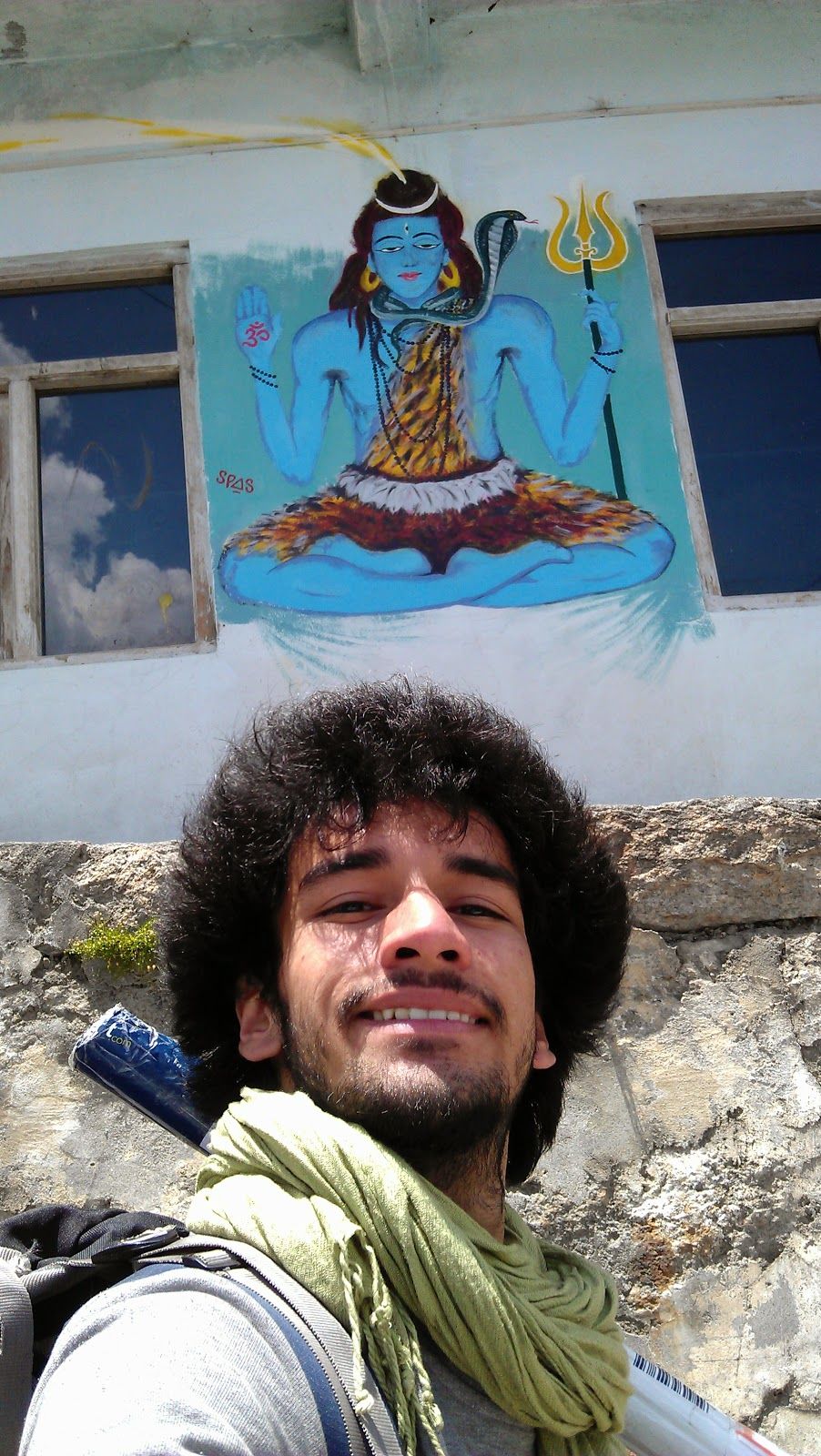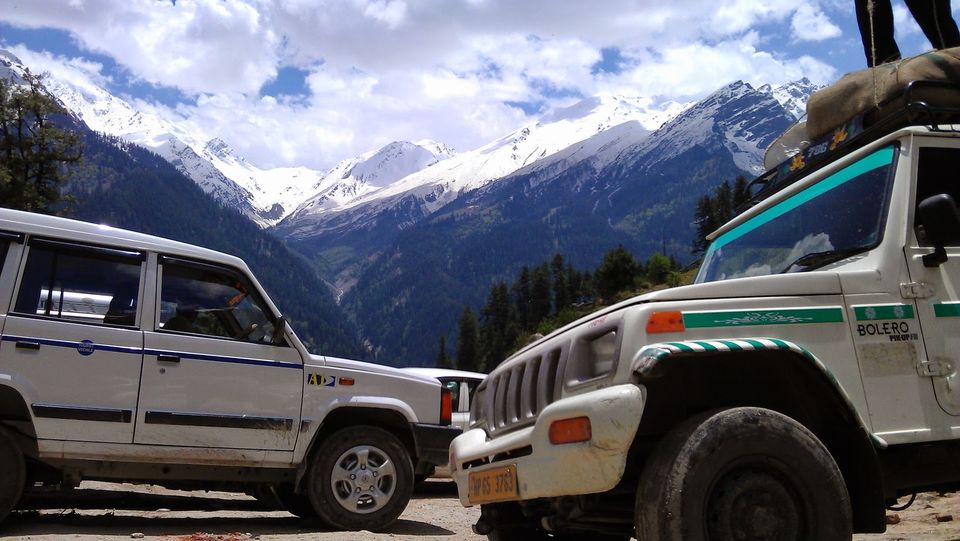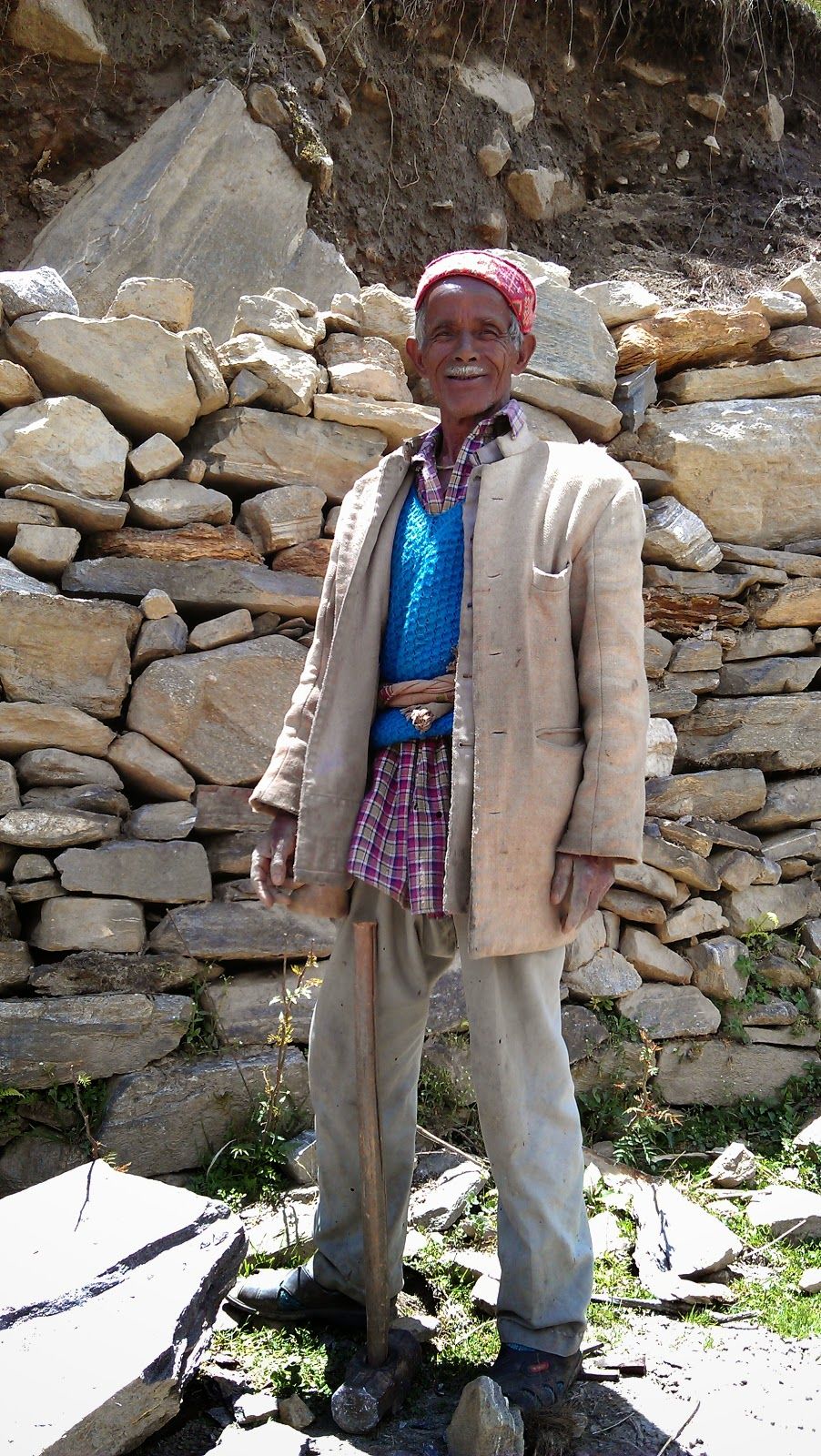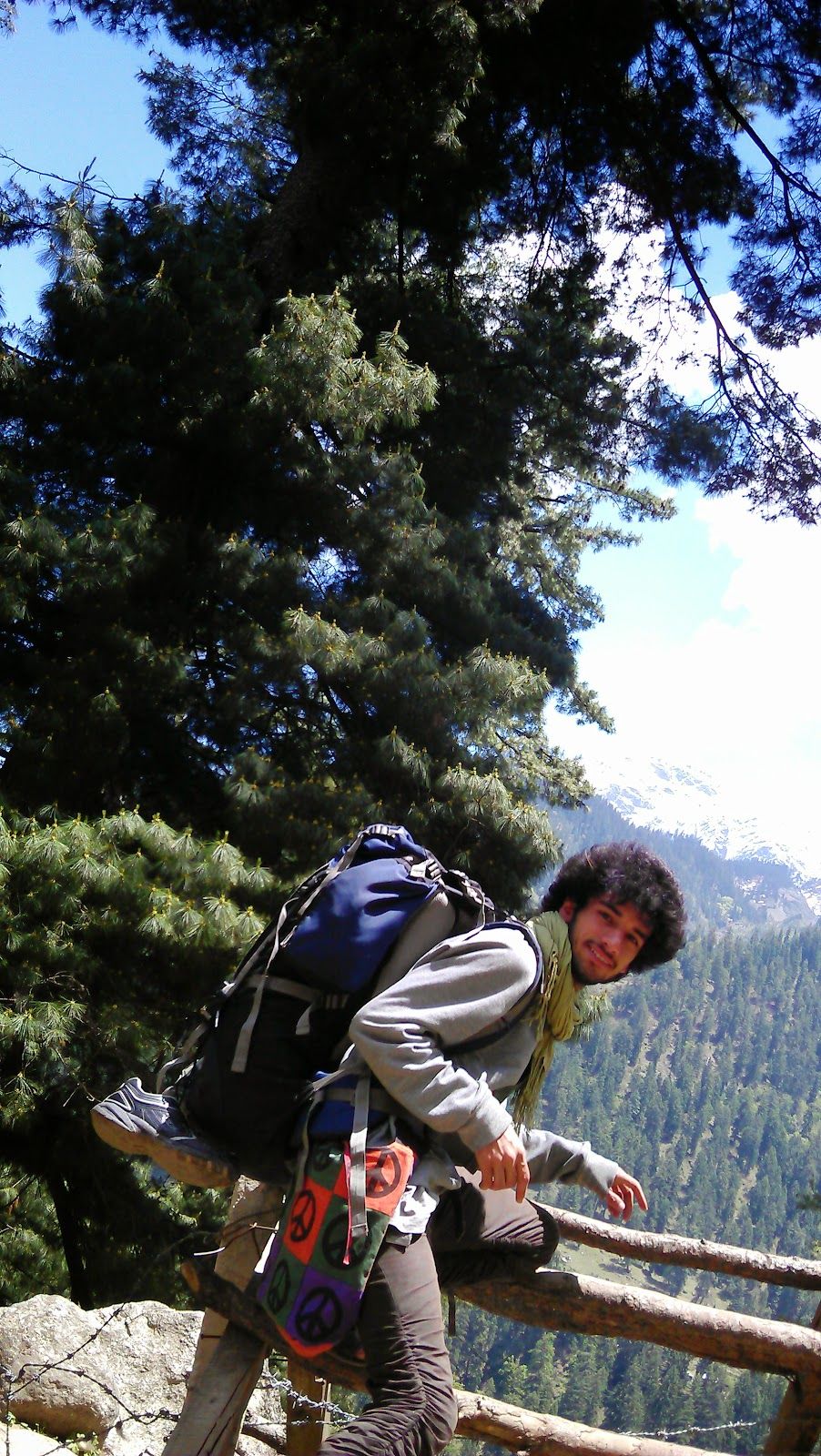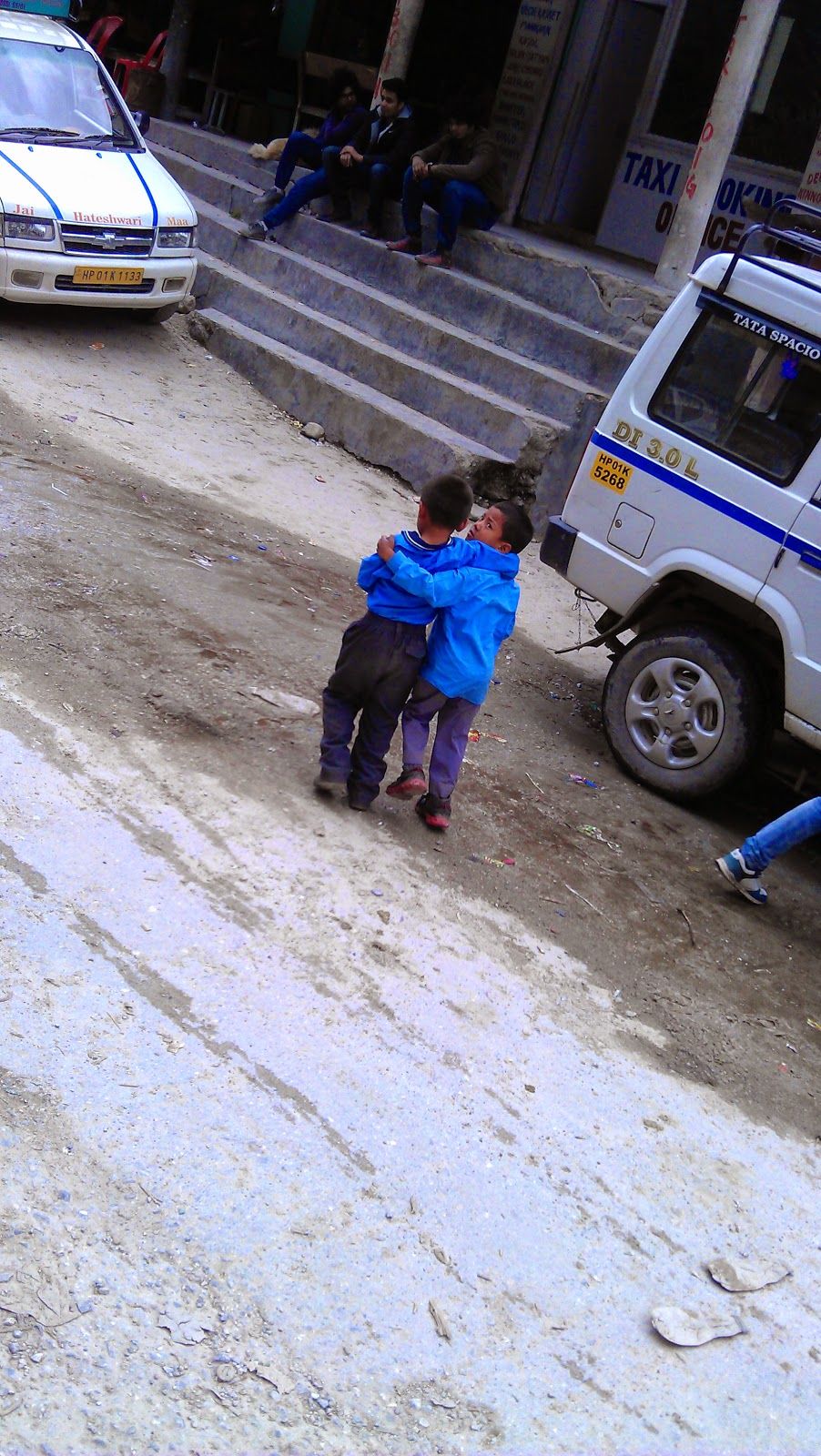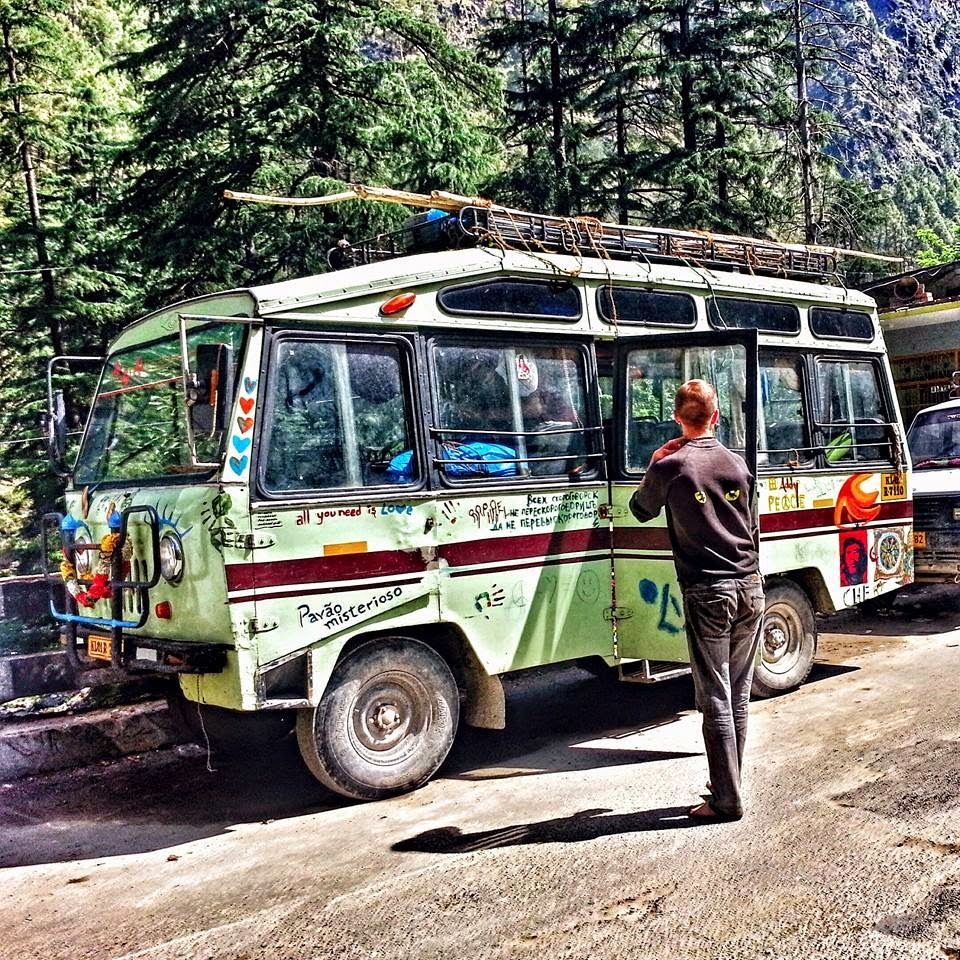 It all started with just a random call to my 'chaddi buddy' a.k.a Addy, back in Shimla. A normal conversation turned out to be our next destination call... "PARVATI VALLEY it is!", he said. "Cool enough!", I replied.
I was at my cousin's place in Mandi. Addy took the straight bus to Kullu from Shimla and I was supposed to catch the same bus from Mandi. It was already 1 a.m. and suddenly I hear my cellphone ringing. It was him. "Be at the local bus stand at 2 a.m. sharp, our bus is running late!!", Addy exclaimed.
I informed my cousin sleeping next to me and bade him farewell. Backpack tied to my back, camping sticks in hand and earphones plugged in. I was all set, to hit the road. It all sounded so magical at the time.
EN-ROUTE TO PARVATI VALLEY :
It was all so quiet at the bus stop. I could feel my heart pumping out of my chest. Finally the bus came and I saw this guy sporting a 'Bin-laden' beard. It was him! ADDY! I hopped into the local H.R.T.C bus and as usual, took the last seat with my 'Backbench-er buddy'. Out of curiosity, I asked him who the other three guys were, classmates from his college he replied. I had no issues with that. The more the merrier. So now we were 5 guys travelling to the mystical land of 'Hashish' and Apples.
We reached Kullu early in the morning and after talking to the H.R.T.C officials in Kullu, we realized that the next bus would leave at 7 a.m. So we crashed at this local Dhaba to grab a bite. 'Chotu', our Dhaba attendant, served us the most amazing tea any one of us have ever sipped on. More so, to our surprise, he had a treat in store for us, just behind his 'chhota sa' (small) dhaba. The curtains fell and we were awe-struck to see the majestic Himalayan Ranges overlooking the confluence of the rivers Parvati and Beas.
After capturing the beauty and grandeur of that sight, we headed back to the local bus stop only to see our 'ride' clad in the colors of the cannabis leaf, now heading to the PARVATI VALLEY. And yes, that was not all. We were accompanied by an Israeli group which only meant one thing *Really hot Israeli girls and a band of colorful hippies. "We are in the right place, my friend", I told my companions.
THE MAGICAL PARVATI VALLEY :
We crossed a bridge which passed over the 'sangam' of the rivers Parvati and Beas. It was a long journey, so I decided to grab a light siesta. However, the moment my eyes were exposed to the dazzling rays of the sun, it dawned upon me that we had already embarked into the "PARVATI VALLEY". I could hear the resonating dance-steps of the Parvati, as she meandered her way down the valley. In the distance, I caught a glimpse of the Kheerganga Parvat(mountain). Legend has it that these 'Parvats' once naturally produced KHEER, a sweet dish made exclusively with milk and rice. Kheerganga is also home to a one of the many natural hot springs in Himachal Pradesh, and is renowned amongst trekkers and off-beat travelers.
You can easily tell when you've reached the Parvati Valley by the essence of sweet scarlet apples in the air and yes, of course, the whiff of Marijuana. It's such a delight to experience the frosty breeze fused with the hint of apples and hash. That itself was enough to give you a HIGH!
After a 2 hour bumpy ride, we finally touched down at Manikaran.
Satnam Shree Waheguru: It is a place of great religious value to the Hindus and Sikhs because it houses the historical Manikaran Sahib Gurudwara. The high point of this Gurudwara is, that it is situated on the banks of River Parvati. You can literally sense the tempestuous rage of the Parvati while standing atop the bridge connecting the Gurudwara.
We took several pictures to make our friends in Shimla feel green-eyed and then we decided to hike down to the well-known village of Kasol. Apart from being famous for its scenic beauty, greenery and affable locals, it is also renowned for vibrant travelers, marijuana and the best rave parties all over India.
We then ventured down to the banks of the river Parvati. The brilliant sun gleaming upon the lush green meadows and the pure and mighty Parvati flowing down the mountains. What else could one wish for?
We soaked in the sights and enjoyed mother nature at her most sublimate form for a while.
Upon arriving in Kasol, we were soon chased by a psycho "baba". However, after a short chase, I was stunned when I heard the question, "Do you wish to experience heaven in this sunshine?". But what blew me out of the water was that this question was asked in fluent English by a Sadhu baba. I responded back with a "Certainly Sir". He offered us something which looked like a small tablet, but on close inspection, it turned out to be a small shot of Hash, better known to them as 'Bhole Ka Prasad'. Amazed and excited by the gesture of this 'Psycho' Baba, we went straight into the woods and crushed the holy Prasad of Bholeshankar. Some puffs and all of us could feel the boom power. 'JAI BHOLE SHANKAR'.
I decided to go back to him and receive more of his blessings. And yes, a small suggestion, if you are travelling to the Parvati Valley, travel with some weed. They say,"A friend with weed, is a friend indeed". You will get to know why a little later. Read on...
Plans never Work Out :
It's 4 in the afternoon, when I had the urge to climb on to higher grounds for the Kheerganga Trek. The issue was that, at the very moment I decided to head up, the clouds covered a majority of the sky and it began to snow heavily. My friends were skeptical about the sudden shift of the weather patterns. Addy especially, was not willing to take that risk, as I was deciding to camp out in that weather. The next issue that arose was that, the area was infested with ferocious bears and blood-thirsty leopards and it would be a suicide mission to spend the night there without proper safety equipments. But I thought to myself, "Isn't that the fun part of it at all ?". Half an hour of discussion led them wanting to travel back to Kullu and visit a renowned temple. I was literally seeing red as I was the only one who was insisting to go on the Kheerganga Trek. But for the formality sake, I asked Addy to make up his mind and make the final call. For a moment, there was stillness in the air.
I don't know if it was the Psycho Baba's magic or the general mysticism of the mountains, but I could sense the Mighty Himalayas calling out my name, and just then, Addy finally broke his silence. He decided to head out to the plains with other guys. I was not only taken aback but slightly appalled, as this was not the answer I was anticipating. I still remained poker faced and escorted them to the bus stop, wished them adieu and safe trip and saw them off. However, the moment that bus sped away, it dawned upon me that now, my best friend had left me all by myself on stranger tides. Just then, I caught a glimpse of the MIGHTY HIMALAYAS... Its captivating view spurred me on and I braced myself to venture into the Wild all by myself, with nothing but a backpack and some grams of hash in my pocket.
In no time, I took the local bus heading to the village of Barsheini. Not a clue of what the road would be like, I move onward with my eyes still glued to the majestic snow-capped peaks. I pondered, this could possibly be the greatest adventure I've ever dived into. To be out a-midst uncharted landscapes, with absolutely nothing in my mind but to lose myself in a trance that only Mother Nature could induce. Epiphany then struck, that there is no foreign land, it is the traveler only, who is foreign.
After an hour of twists and turns up the Himalayas, I finally arrived at the mysterious village of Barsheini. Coincidentally, in every village I've been to up-til now, there is an infamous but much loved 'Daaru ka Adda'. So I asked a local guy about the need of a liquor store in such a remote rural area. To which he replied saying that the temperatures dropped so low in these regions that they have adopted alcohol consumption as an active practice of their culture. What an answer, right?
SEARCH FOR A PLACE TO CRASH IN :
Initially, it seemed so easy to manage my stays in other regions, but in these parts, you have to always expect the unexpected. I spoke to a local at the 'Theka' (liquor store) for a place where I could camp out. The young chap started giving me random directions. I didn't know if the source was trustworthy because I couldn't figure whether it was him talking or the alcohol. So I left the area as early as possible and on my way uphill I found this awe-inspiring 'HIPPIE' camper van.
A group of Israelis were riding this impressive thing all the way from Kerala and as I stated earlier, a friend with weed is a friend indeed. I somehow befriended them and got the opportunity to hop into this vibrant bus with the craziest people I've ever had the chance of knowing.
I fumed a joint or two with them and while doing so, I gathered valuable information regarding the trek although, I was in that intoxicated state of mind.
The colorful Hippies confirmed my pre-conceived notions about a remote village known as Tosh. Thus, I began racking up the hill in search of a place to camp out on the outskirts of Tosh. All of a sudden, I started humming an old tune related to the Parvati Valley and slowly, every single word started unfurling in my head. While trekking up, I bumped into 3 little boys. I asked them if I could take a snap of them and those mini bundles of joy, agreed in a blink of an eye. The pleasure of capturing such innocent and untainted smiles is unmatched.

EXPECT THE UNEXPECTED :
Out of the blue, I saw a hydro power project, which would, in coming time, light up every single house in Barsheini and it's neighboring villages. These types of projects, give employment to a majority of the villagers.
Walking for a few miles, I arrived onto a dirt track. Just then a white S.U.V registered to the state of Chandigarh was heading up the same path. At first I felt kind'a shy to ask them for a lift but to my surprise, the guys voluntarily stopped their S.U.V and asked me where I was heading. I told them that I was looking for a place to crash in for the night. These good Samaritans were heading to Tosh so they asked me, if I wanted to join them. "Yes! Count me in!", I hopped in. Who'd miss a chance to make some new friends in a new place ? While talking to them, I got to know that we had a common friend. What a Treat? Yeah!!
After riding for almost one long hour, we reached the mystical land of Tosh, the heart of the Parvati Valley. The way it started drizzling, made it seem as if 'Bhole Baba' was welcoming us into His valley. We parked the four-wheeler at the dead end and crossed a bridge, connecting the Tosh village to the main road. My new comrades, invited me to the rest house where they were supposed to stay and asked me if I wanted to stay with them for the night.
I thought I'd politely thank them for the ride uphill and march up my own path journeying towards Kheerganga. But it was already 7 in the evening, I was losing daylight and I didn't have any place to sleep for the night, so I reckoned, I'd be better off with them for the time being. We reached the rest house, freshened up and headed straight to the dining area for some much needed nourishment. As soon as we entered the dining room, our eyes fell upon a guy sitting in the corner with his "chillum". The sight was shockingly refreshing, but we paid less heed and seated ourselves at the table. While going through the menu, this enigmatic man asked us to join him. We were quick to jump at the offer and sat with him and started regular conversation. He offered us, his flaming chillum and like any 'Obedient' child, we accepted his offering. Suddenly then, a controversial question popped up, "Are you guys going to the RAVE?". This was music to my craving ears. "What rave? Where? When?", I screamed with childish excitement. What happened next, was much more than just a dream come true. His brother was hosting the RAVE. Yes, you heard that right! And mark my words, you never say NO to a Rave party, especially in these parts.
Reaching Out To The RAVE :

We decided to buff up with warm clothes and head, in search of this party, which was happening out there in the wild. It was almost 10 in the night and we lost our way in this small alien land. After wandering aimlessly for a considerable amount of time, we came across an old lady along the way. I asked her to point us in the right direction and she was quick to point out at a bunch of foreigners, who were trailing down the path. With an innocent gesture she, very confidently, asked us to follow them. So we, like good soldiers, began tailing these 'angrejis' with the hope that they were heading towards the same location we wished to reach. What was even more funny was, that we were as 'high' as the Himalayas themselves!
We had now been trekking down that same path for almost an hour now. The small Parvati stream was running in the opposite direction, when all of a sudden, I began hearing this low but continuous rhythmic thump, from a distance. The same sound you would generally hear outside a nightclub. The first thought that popped into my head was that we had finally reached the venue, but I couldn't find any signs of human life anywhere in the vicinity. However, that 'Boombox' thump was still ringing in my head. It was as if I'd plugged in a set of earphones and was listening to an EDM track on low volume. I stopped for a while and asked my fellow hiker, "Dude, can you hear that BOOM BOOM?". He calmly replied with a light giggle saying, "Brother, its the river Parvati which is BOOM BOXING in your head!", "Welcome to the Parvati valley!", he said. Now do you get, why I say that the Parvati valley is truly magical and mystical?
For the next few hours, I had no clue about where on earth I was. Out of nowhere, I noticed a bright white light flashing. I went a little closer and saw a few people huddled around a bonfire. I was about to ask them for directions, but before I could even utter the words, they pointed out my name. This was it, we were at the right place and yes, we were already in the guestlist (thanks to the 'chillum' dude) . That's when I heard low thumping music and the chatter of what seemed to be a large gathering. We instantaneously, climbed over the little hillock and the sight was, let's just say it was LEGEND-waitforit-ARY! There was an open field, with a host of tents lit up by streams of lanterns, hung on wires that connected every tent to the next. It was, as if we were stepping into a web of lights. However, the last memory I had of that night was me, rushing to that field like a refugee, who had been relocated to his home land. After that, everything is just a blur. I believe, that's the only reason why these parties are known as RAVES.
BIDDING FAREWELL .
I woke up the next morning to the chirping of birds, with my face planted on the floor. I somehow managed to get on my feet and stumbled towards the balcony. What I saw, blew me out of this world. The sight of the snow capped blue mountains of the Kheerganga was a jaw-dropping view. And to make this little more exciting (as if the last night wasn't adventurous enough), we ordered '#brownies'. Just another day in the Parvati Valley.

After having the most amazing 'Hash' dish, I talked to the rest house owner and he advised me to come fully prepared for the next trek to the Kheerganga. It would otherwise be pointless risking lives like that out there in the WILD. I then thanked the S.U.V guys for the great company and bid them farewell.
I decided to hike down to Barsheini on foot, to capture the view in my heart.
After coming on this trip, a famous phrase hit me,"Mountains know the secrets we need to learn, that it might take time, it might be hard, but if you just hold on long enough, You will find the strength to rise up".
P.s The best way to be happy with someone, is to learn to be happy alone. That way, the company will be a matter of choice... and not necessity.
Om Namah Shivaye.